This post may contain affiliate links at no additional cost to you. As an Amazon Associate I earn from qualifying purchases. Click to view our full disclosure.
This is a review of Lumen, a metabolic tracking device and health program that may improve metabolic health, weight loss, and energy.
As a dietitian, I have heard of many health and weight loss programs on the market. After all, it's a $225 billion industry. Unfortunately, many programs just don't work. Maybe they're not customizable, aren't sustainable, or they use "bro science" that just isn't true.
I'm here to help you sift through all of those programs and products to help you find which is best for you and your individual goals.
Overall, I think Lumen is a little complex and requires commitment. However, it may provide some new insight into your health and help you boost your metabolic function.
Let's go over some Lumen reviews, features, its potential benefits, and even some alternatives. By the end of this article, you should have a good understanding of whether Lumen is the right program for you and your health goals.
Keep reading to dive deeper into the details and learn about what Lumen could offer.
LUMEN
Snapshot Rating
Brand Reputation: 4
Results: 4
Value-for-money: 4
Research-Backed: 5
Starting Price: $299 you receive a device with 1-month free subscription. Automatic renewal of $19/month after the trial ends. You can opt out of the subscription and just use the device to measure your metabolism.
Discount Code: Use code "EWS" at checkout for a $50 discount.
About Lumen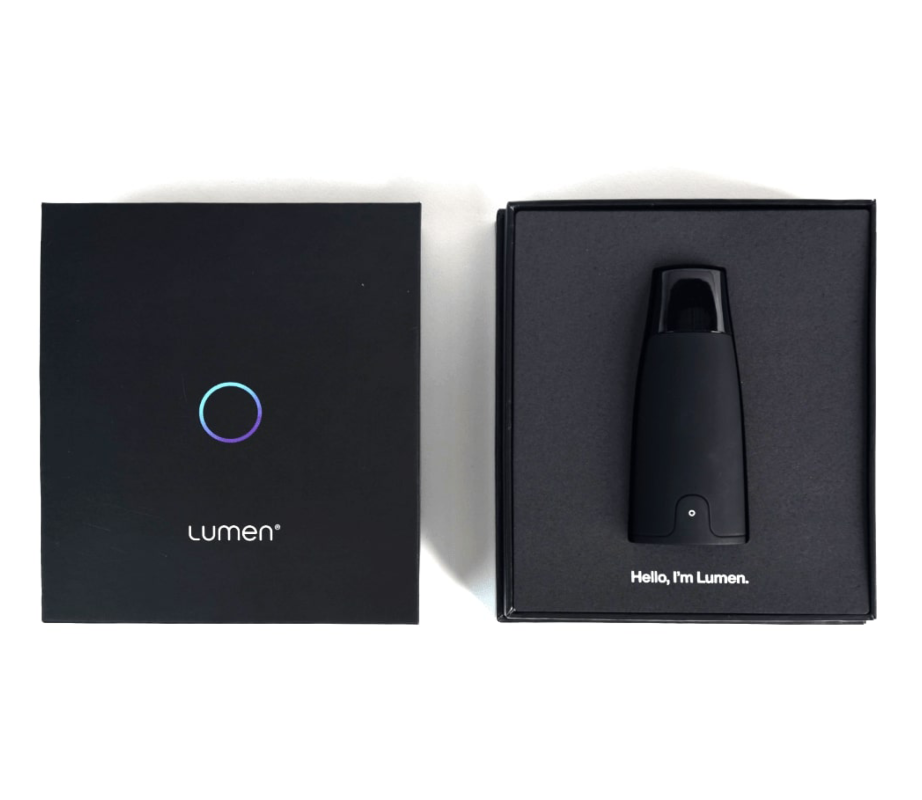 Lumen is a company founded by Merav and Michal, twin sisters who are also both Ironman winners with PhDs in physiology.
They set out to create a product that would give users personalized health recommendations that were more specific, timely, and cheaper than any other program on the market.
Therefore, Lumen was created as the first user-friendly breath analysis device offering results in less than a minute. The accompanying app shows you that data and offers personalized recommendations to guide you toward metabolic optimization.
What Is Lumen?
Lumen may help improve metabolic function as well as achieve weight loss and increase energy levels.
The Lumen breath analysis device measures the concentration of carbon dioxide in your breath to determine your current metabolic state. This allows Lumen to offer dietary and lifestyle recommendations.
CO2 and Metabolism
By measuring the ratio of carbon dioxide to oxygen in your breath, Lumen has the ability to assess your body's fuel utilization. By fuel utilization, I mean if your body is using fat stored in cells for fuel or carbohydrates, which are stored in the form of glycogen.
From there, Lumen will recommend adjustments to your daily diet and regime to balance that ratio.
For example, if you start a day where you are primarily using fat as fuel, Lumen will direct you to reduce your carbohydrate intake and do a lower-intensity workout. This may encourage your body to continue to use stored fat for fuel, which may encourage weight loss.
Alternatively, on days that your body is using carbohydrates as its main source of fuel, Lumen will suggest a high-carb diet and a high-intensity workout that day. The goal is to make sure you are eating enough glucose to stay energized and feel strong during a hard workout.
Who is Lumen for?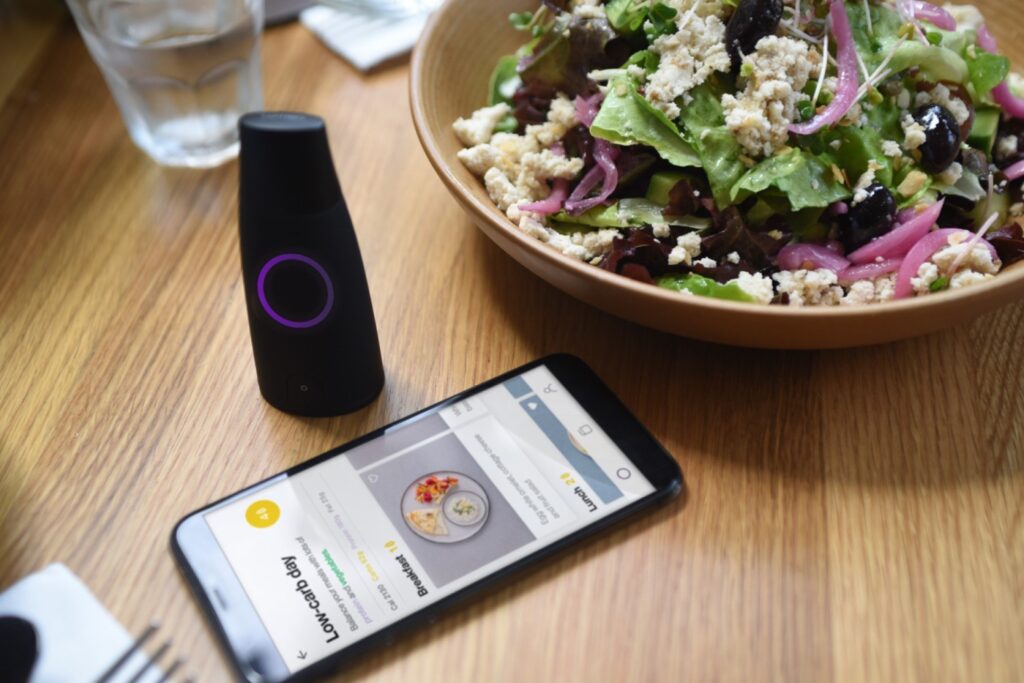 Lumen is suitable for individuals who are looking to improve their metabolic function to achieve health goals.
While it is advertised for people of various nutrition and fitness levels, I would recommend this for people who have more health and fitness knowledge. This is due to the complexity of the process and nutrition program.
Lumen states on its website that people with diabetes, asthma, COPD, kidney disease, cancer, thyroid disease, or those who are pregnant should not use Lumen. I also wouldn't recommend Lumen to anyone with disordered eating behaviors or an eating disorder.
Is Lumen legit?
Lumen has recently become pretty popular due to its unique methods of assessment and positive feedback. They also have done a few studies to back up their device, which support the efficacy of the device and some components of the program.
That being said, the positive health outcomes seen in the Lumen research studies are present due to proper diet and high engagement with the program.
Therefore, signing up for Lumen alone may not help you reach the goals you are looking for. You will need to prioritize a balanced diet and proper exercise, which Lumen can support.
In general, it's good to keep in mind that individual results will vary. Also, it's always recommended to consult your physician or dietitian before starting a new health program.
Things To Consider Before Buying Lumen
You'll want to consider a few factors before investing in Lumen:
Personal Health Goals
Whenever you're looking for a new health program, product, or supplement, it can be easy to fall into some of the marketing terms and temptations. I suggest always going back to your personal goals to make the best choice.
Lumen focuses on metabolic health and weight loss, so if these are your primary concerns, then it may be a good choice for you.
Sustainability
While they market it as balanced, Lumen's nutrition and lifestyle plan can be restrictive. For example, there are high-carb and low-carb days, which can be hard to stick to, especially in the long run.
So, while Lumen's recommendations can provide short-term benefits if you can commit to them, you'll need to make sure they are compatible with your lifestyle so you can stick to them.
Lumen Cost
If something is too expensive to fit into your lifestyle, it won't be sustainable in the long term. So, it's worth the research to find a program that feels worth investing in that fits into your budget.
Complexity
Lumen is a pretty complex device and program that involves research and learning to understand. Therefore, it can take some time and effort to get familiar with and implement the recommendations.
Commitment
Lumen's research shows users saw weight loss only when they were highly engaged with the program. Therefore, if you aren't 100% ready to commit, you may not be ready to invest in a program like this.
Lumen Features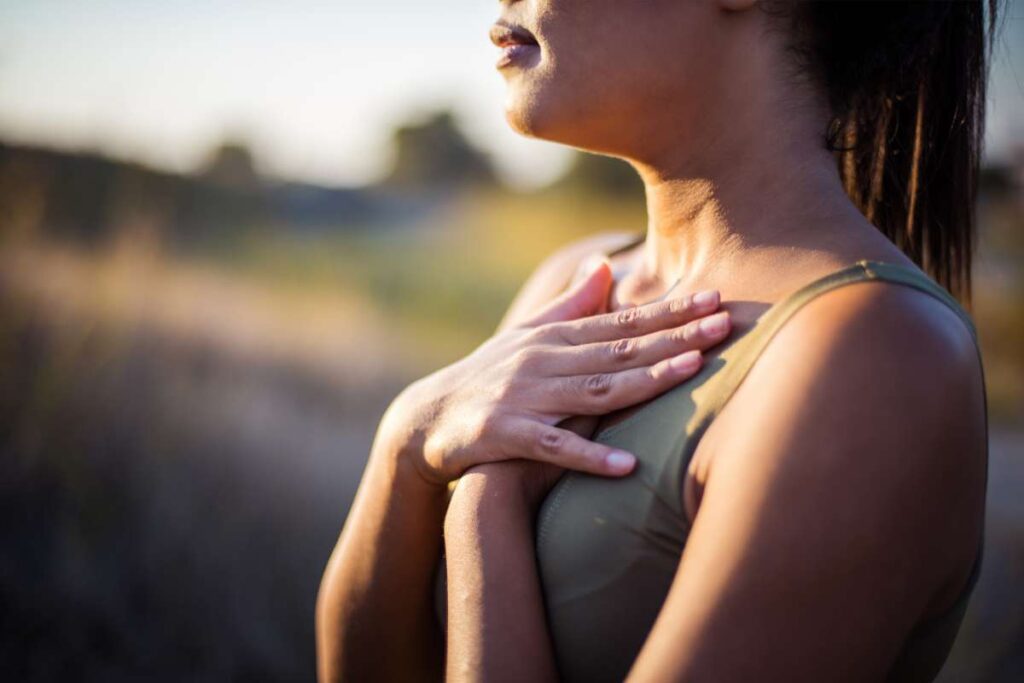 Unique Breath Analyzer
One of the most outstanding features that Lumen offers is its portable breath analyzer. This novel device is portable and quick to use, setting it apart from the hour-long methods with gold standard devices used in healthcare settings.
Research even shows the Lumen device offers comparable results to those gold standard devices, with the added benefit of offering results anywhere in just minutes!
Health Recommendations
Along with the Lumen device, they offer a personalized nutrition and fitness plan for users. These recommendations can help users make informed decisions as to how to eat, work out, and rest to improve their metabolic flexibility.
I couldn't find on their website just who created these recommendations. However, a few of them include intermittent fasting and increasing/decreasing your carb intake depending on your CO2 level that day.
While each of these methods has shown short-term benefits in recent research, they aren't very sustainable methods of weight loss or metabolic health. They may be hard to stick to over time.
Lumen App
The Lumen app is reported to be very user-friendly and fun to use. It prompts you to use your device each morning and around your meals and workouts, as well as lets you log your food, exercise, and monthly cycle.
May Improve Metabolic Function
Lumen claims to help improve metabolic function by assessing your current metabolic state through carbon dioxide levels and then recommending methods to enhance it. These methods include adjusting exercise intensity or changing the amount of carbs you eat that day.
In theory, these factors can then cause your metabolism to reach peak performance.
Could Lead to Healthy Weight Loss
Another possible feature of Lumen is weight loss and management. By potentially enhancing your metabolism, there is the possibility of weight loss.
However, just following the healthy diet and exercise plan that they recommend (even without breath analysis and intermittent fasting) might lead to healthy weight loss.
Might Boost Energy Naturally
Lumen's focus on metabolic optimization may lead to better energy levels. This occurs through aligning your nutrition, fitness, and lifestyle habits with your CO2 ratio. You might increase your energy production and get into good routines that can reduce fatigue.
Does Lumen really work?
Lumen has a few studies listed on their website that support the validity of the device, meaning that it works just as well as a CO2 test in a hospital or health center.
Lumen's research also shows that, yes, the program can lead to weight loss and improvements in metabolic biomarkers like blood glucose levels if users are highly engaged.
How Does Lumen Work?
Take the Quiz
The first step in the process is taking a quiz on Lumen's website to assess your metabolic state and health goals. The quiz asks questions about your dietary habits, exercise routine, weight goals, and other lifestyle habits.
This helps Lumen personalize its recommendations to your needs. One thing I liked about this process is that at the end of my quiz, it offered me the three-month program. I felt that they really took my lifestyle into account without just upselling me to the most expensive plan.
Sign Up
Once you've completed the quiz, you'll proceed to the signup page. Here, you'll pay for your plan and set up your Lumen account.
They'll also ask where to send your Lumen device, which should arrive in about seven to 10 business days.
Onboarding and Calibration
After receiving your device, you can follow the onboarding on the app to set up and calibrate the analyzer. This is necessary to establish a baseline for accurate metabolic measurements throughout your plan.
Daily Use
In the first two weeks, it's recommended to use the device every morning, 30 minutes before a workout and 60-120 minutes after a meal.
This means that you will breathe into it for a minute or so so it can read your CO2 ratio and start to make personalized recommendations.
Lumen Levels and Flex Numbers
After a few days (or even up to two weeks) of using Lumen, it will start to give you daily Lumen levels and weekly Flex numbers.
Your Lumen Level is a spectrum that tells you if you are burning a higher ratio of carbohydrates or fat that day. Your Lumen Level will also lead to personalized suggestions for that day's diet, workout, and sleep routine.
The Flex Score is given once per week. This score measures the flexibility of your metabolism to use both carbohydrates and fat for fuel. The higher the score, the better.
Monitoring and Progress
As you continue to use Lumen, you can monitor your progress and track your metabolic state over time.
You can even log your weight, food, exercise, sleep, and menstrual cycle to see how they correlate to your CO2 score and metabolic flexibility throughout the program.
Lumen Pros/ Cons
Here's how I've summed up the pros and cons of Lumen so far:
Lumen Pros
Portable, real-time Analysis
High-quality device that is comparable to the gold standard
Personalized recommendations
Proven to improve metabolic health markers
30-day money-back guarantee
Lumen Cons
Higher priced device
Can be complex and time-consuming
Nutrition plans can be misleading and restrictive
May not be sustainable
Need to pay for the app subscription to use the device
Real Customer Lumen Reviews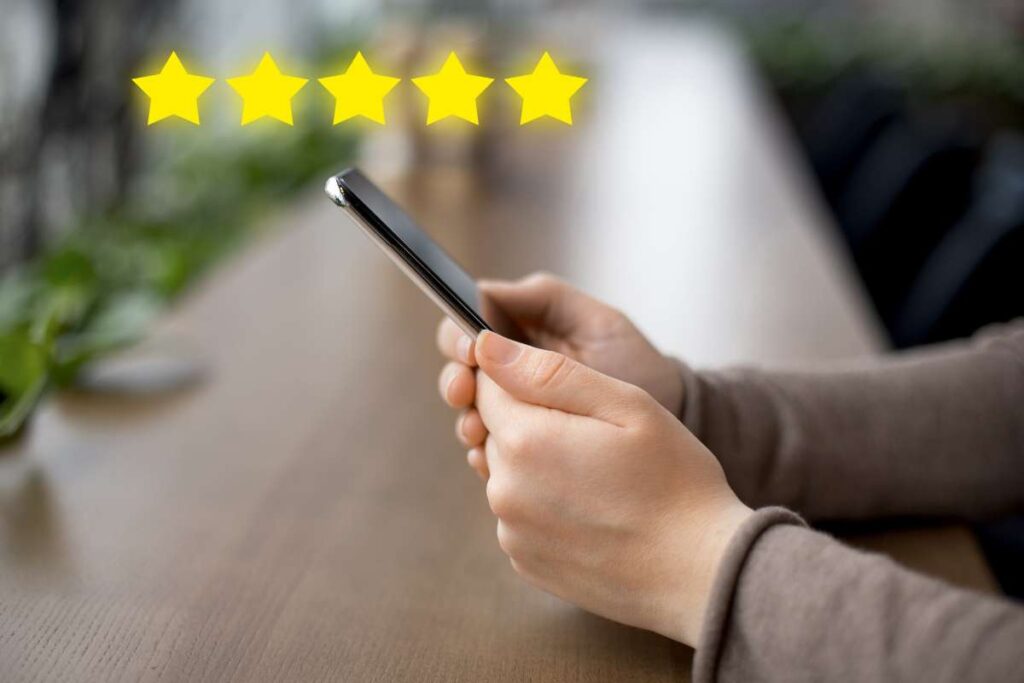 Lumen weight loss reviews give a pretty positive consensus around the program's metabolic insights, ease of use, and positive outcomes.
That being said, there are some concerns about the nutrition program. You will only see these results if you are comfortable with sticking to their program.
Gives Good Insight Into Your Metabolic Health
"I love the way it gives me insight about my metabolism."
"Completely amazed at how my body responds to different foods and drinks. Using Lumen is helping me to give my body the best nutrients I can while still preserving my fat burn. Love this!"
"Lumen is really a great tool to help you understand how your body is working: it's a fantastic experience 🙏👍🥰"
Easy To Use Device
"The device is simple to use and can be taken everywhere. Using the device daily has kept me honest to my diet and weight off."
"It's wonderful to get feedback on our metabolic processes in real time. it's really fun to use the Lumen…it's entertaining and is improving our fitness and health"
"Lumen is a quality product. I like how well it's made. It was pretty easy to use, although it takes some practice to learn how to get a good reading."
May Help With Weight Control IF You Are Comfortable Following the Diet
"I am so thrilled with this device! In just my first week I've gone from 4s to 3s to my first 1 this morning & I've lost 6 lbs! I love having this additional tool in my toolbox for my lifelong battle with my metabolism! I'm so thankful this was developed!"
"This has supported my weight loss & health improvement journey. It's amazing to me that I've lost 17 pounds in 3 months. Still 12 to go – but I'm confident I will get it off and keep it off as lumen confirms my improved metabolic flexibility. 💕🥰👍"
"I really wanted to love Lumen but unfortunately it was a waste of time. I only lost minimal weight in close to a year and I was starving. The diet was restrictive and the overall nutrition plan was horrible to follow."
"Not helping with weight control. My levels seem to be all over the place and I have little interest in low carb/keto diets…I don't want to work with their "team" on my diet. It's based around low carb/keto and I'm not interested in that. Not sure what else I can say. It is just not working for *me* because it revolves around a dietary lifestyle that makes me feel ill all the time. Your results may vary."
LUMEN
Alternatives To Lumen
Let's review some alternative health programs that you can try if you're not sure Lumen metabolism tracker is right for you.
Noom
Noom is a pretty popular weight loss program that claims it uses psychology to focus on behavior change and help users reach their long-term goals.
Pros
Psychological approach
Provides personal coaching from certified health coaches
Supportive community
Offers a complete app with educational modules
Cons
Expensive (starts at $59 per month)
Must interact with the coach to get results
No face-to-face interaction
May be too restrictive on calories
Read our Noom review here.
Found Weight Loss
Found is another weight loss program that combines medical weight loss drugs with an in-app coaching plan. Found emphasizes making sustainable behavioral changes and focuses on individual needs and preferences.
Pros
Personal health coach to create goals and stay accountable
Personalized nutrition and workout plans
Access to Found private community
1:1 meetings with your doctor via call or video
Ability to follow program without taking medication
Cons
No specific medications listed on their site
No trial period
The company is very weight-focused and doesn't mention benefits for comorbidities or chronic diseases
Read our Found Weight Loss review here.
Calibrate
Calibrate is also a weight-loss focused program that provides personalized metabolic reset plans. It combines GLP-1 medications, coaching, and digital tools to address weight loss and metabolic issues.
Pros
Coaches have some type of training, qualification, and/or certification
Research shows Calibrate may improve chronic diseases like diabetes
Calibrate is discerning about who it allows in the program, further indicating that safety is a priority
Cons
Possible weight regain after stopping GLP-1 medications
Need insurance to join for medication and lab coverage
Higher price than other programs
Requires medication to complete the program
Must join for a full year commitment
Read our Calibrate review here.
Health Benefits of Lumen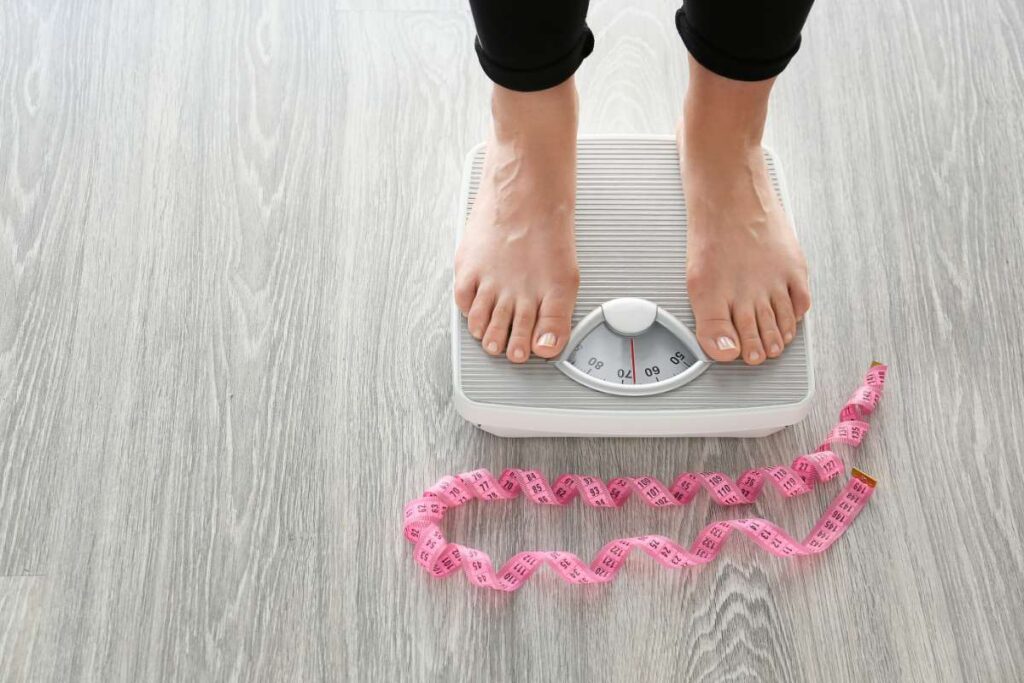 May lead to weight loss: Lumen's recommendations based on your metabolic state can help you make informed dietary choices that lead to weight loss.
Might decrease snacking: Through analyzing your breath, Lumen might help you understand your body's energy needs better. This could help minimize mindless snacking and help you make more mindful decisions around eating, leading to better habits.
Could improve energy: Optimizing your metabolic function could boost energy levels by fueling your body better. This could lead to sustained energy throughout the day and even better energy production.
Might support overall health: A balanced metabolism is important for long term health and wellbeing. Lumen has been shown to improve metabolic biomarkers like blood glucose and triglycerides, which means that it can have positive effects on your health in the long term.
Could promote better weight maintenance: Lumen's insights and recommendations can assist with both weight loss and maintenance in the long term. By continuously monitoring and adapting your nutrition to your metabolic levels, you can work toward making sustainable habits that may support weight maintenance.
Helps improve metabolic flexibility: One of Lumen's key features is measuring and improving metabolic flexibility. This just means that your body can use both carbohydrates and fat for fuel depending on the situation (after waking, post-workout, post-eating, etc).
The more flexible your metabolism is, the better your health.
Lumen App Track Prices
Now, a key factor that you've probably been looking for. Let's go through the pricing list:
We understand the Lumen device is a little pricey, so we decided to reach out and ask for an exclusive discount for our readers who decide to try the Lumen.

You can apply code "EWS" at checkout for $50 off your order.
Lumen Metabolism Tracker Device
Unlimited real-time metabolic measurements
Price: $299
Includes one free month of membership
$19/mo afterwards. Cancel anytime
Lifestyle insights and recommendations
Daily personalized nutrition plan
Macro-based meal suggestions
Metabolic coaching and support
Integrates with Apple Health, Google Fit, Garmin
What's in the box?
Lumen device
Travel case
Charging dock and USB-C cable
Detailed user guide
LUMEN
Lumen Device Return Policy
Lumen offers a 30-day return policy for the device, which allows you to try it risk-free. If you're not satisfied with the service, they also have a pretty responsive customer service team.
Company Details
Website: lumen.me
Email: email at [email protected] or contact via the in-app chat
Lumen Verdict
This wraps up our Lumen review.
If you're looking for a program that gives insights into your metabolic function, can enhance energy, and lead to weight loss, Lumen could be a valuable tool for you.
I think Lumen offers a unique approach to optimizing metabolic health through its breath analysis device and personalized programs. These could help you make informed decisions about your day-to-day health journey.
However, like many programs, it's your level of commitment that really matters. While innovative, the device does not do the hard work for you.
To learn more about Lumen or to take the quiz, click here.
Frequently asked questions
How much does Lumen cost?
Lumen costs between $249-$349 depending on the length of program you choose.
What does Lumen do?
Lumen is a health device and program that claims to improve metabolic health, enhance energy, and support weight loss. 
Is Lumen worth it?
Lumen has a lot of positive reviews and supporting research that shows that it works, as long as the user is committed. It is a pretty expensive tool, so it is up to your discretion if you are willing to invest.
Is Lumen a scam?
No, Lumen is a well-known health program that is backed by research with many positive reviews from customers.
Does the Lumen device work?
Yes, research shows the validity of the device. When compared to the gold-standard CO2 measurements, it offered similar results. 
Has anyone lost weight using Lumen?
Yes, research shows users of Lumen lost about 5% of their body weight when they were highly engaged.
Does Lumen charge a monthly fee?
Lumen membership is $19 p/m after the first month but it isn't required to have unlimited real-time metabolic measurements.
More Product Reviews: