This post may contain affiliate links at no additional cost to you. As an Amazon Associate I earn from qualifying purchases. Click to view our full disclosure.
The metabolism is, in simple terms, how many calories your body can burn. How many calories you burn determines how much you weigh.
As a Registered Dietitian and weight loss coach, I understand the struggles people have to go through to lose weight. I also consider what affects their metabolisms, like aging, yo-yo dieting, and daily food choices.
A metabolic weight loss program is an all-in-one weight loss program. Here, you may speed up your metabolism through diet, exercise, education, and perhaps medication.
But, there are thousands of "online metabolic weight loss programs." Needless to say, some of them don't have scientific validity or won't provide you with adequate material to help you achieve your goals.
Today, I'll answer the important questions. What is a metabolic weight loss program? How can it help you achieve your goals? And what are the best online metabolic weight loss programs?
Let's begin.
What is an online metabolic weight loss coach?
An online metabolic weight loss coach is a professional focused on speeding up your metabolism to help you lose weight. They may guide you toward the best diet and exercise routine to help you boost your metabolism. In some cases, medication is necessary as well.
On top of that, coaching provides support and motivation.
Speeding up your metabolism allows the body to dig into its fat reserves and use it as energy. This results in fat burning, which promotes weight loss.
Why the Metabolism Matters In Weight Loss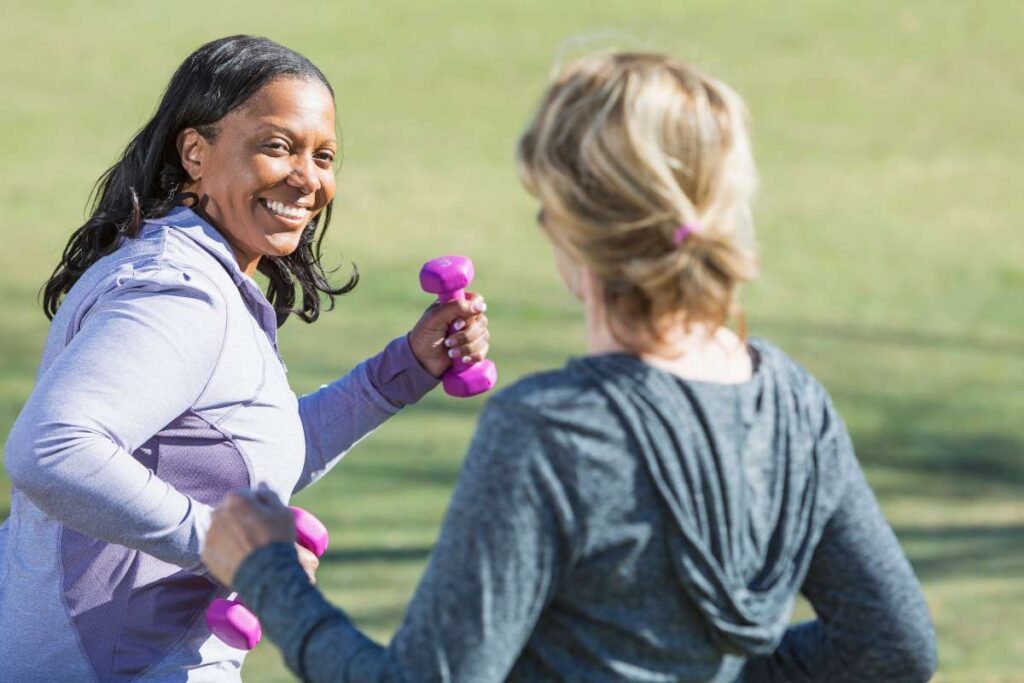 Before going into detail on which is the best metabolic program, we first need to understand what exactly metabolism is.
Metabolism is the process by which the body turns the food you eat into usable energy. It determines the body's energy needs based on age, weight, height, sex, activity levels, and other factors.
When we eat more calories than the body (or metabolism) needs, we store them as fat. But, if we eat fewer calories than the body needs (caloric deficit), the metabolism needs to turn into fat reserves to supply the calories it lacks.
You've probably heard of having a slow or fast metabolism.
A slow metabolism means you burn fewer calories, making it more difficult to lose weight. On the other hand, a faster metabolism can help you burn more calories, allowing you to burn more fat.
How efficient the metabolism might be depends on the activity levels, age, medication, and type of foods you eat.
So, improving the efficiency of the metabolism can make it easier to lose weight.
Assessing Your Personal Biological Markers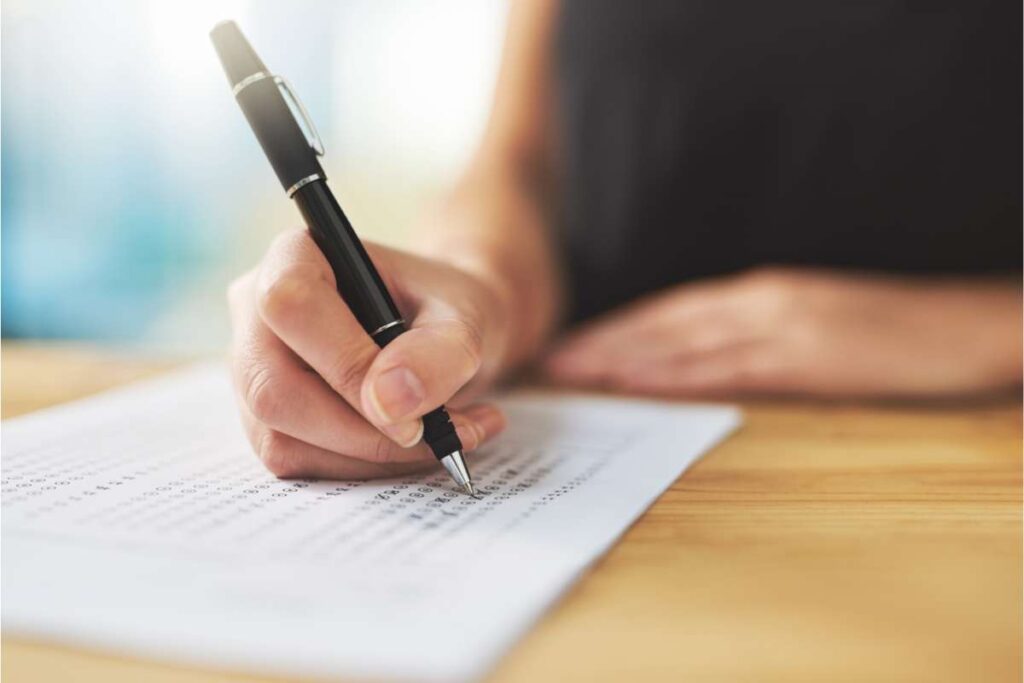 The initial assessment plays a crucial role in any weight loss program. Here, an online weight loss coach might send you a form to fill out or have a call with you to understand where you stand.
The assessment helps gather important information to understand your medical history, eating habits, activity levels, sleep, stress levels, and any other information that might affect the efficiency of the metabolism.
During the assessment, they might also guide you into taking some body composition data like weight, height, and waist circumference. The more information you can give your online weight loss coach, the more detailed and effective the program can become.
Customized Planning
Once you complete the initial assessment, it is easier to make a personalized plan according to each individual's preferences, lifestyle, and needs.
After all, a plan should be tailored to you and not the other way around.
The customized plan helps make the metabolism more efficient, allowing you to burn more calories to achieve weight loss. For instance, an online metabolic weight loss coach can adjust your calories, macros, exercise, and add some supplementation or medication.
The goal of creating a personalized plan is for the client to enjoy sustainable results instead of a quick fix to their problems.
Here, you get some guidance into replacing your old habits with new ones that will lead to long-lasting results.
Explanation of the Different Components of a Metabolic Weight Loss Plan
Here are some of the basic things any metabolic weight loss program should discuss or include:
Diet
Exercise Plan
Supplementation
Medication
Coaching
Support
Let's go into detail about each one.
Diet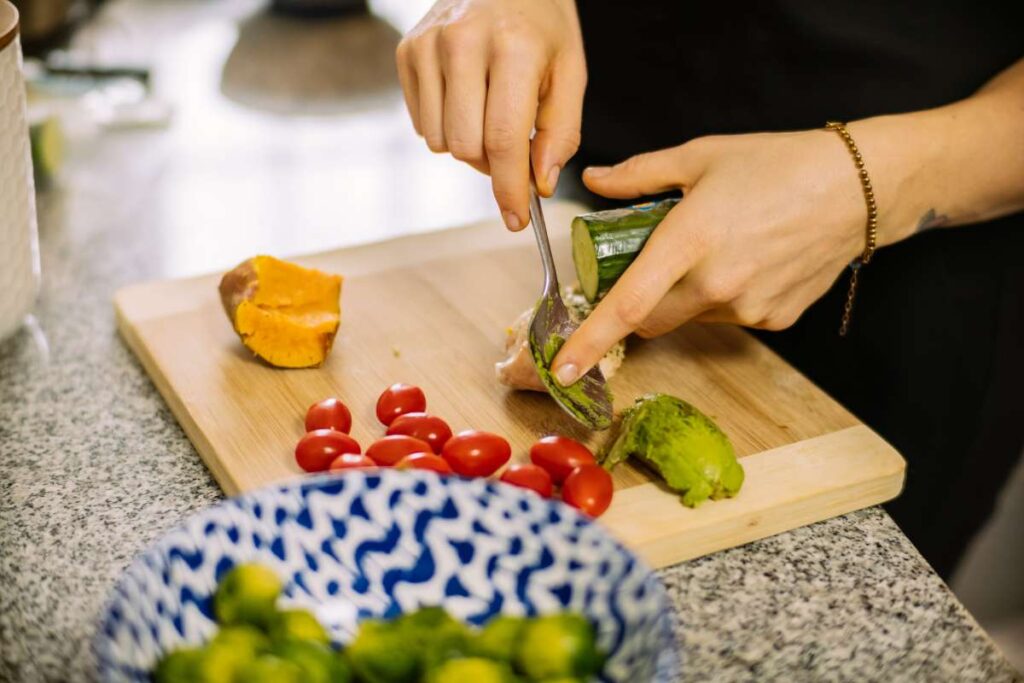 An online metabolic weight loss coach might provide you with a meal plan or show you the best foods to help you lose weight.
To achieve weight loss, you need to be in a caloric deficit (eating fewer calories than the body needs). So, a coach should guide you on how to achieve said caloric deficit without starving.
The foods you eat can help improve your metabolism without you even knowing it.
For example, evidence suggests that high-protein foods can slightly increase the metabolism without you doing any additional work. The body needs more calories to process protein, meaning you end up spending more calories.
Exercise Plan
Another way to help speed up your metabolism is through exercise. The more calories you burn through exercise, the easier it will be to reach a caloric deficit.
The coach is the one to determine which is the best type of exercise according to your age, weight, range of movement, and any injuries or medical problems.
But, in most cases, a metabolic weight loss coach might promote high-intensity interval training routines (HIITs).
HIIT workouts rely on short and explosive workouts. Studies show that HIIT workouts not only allow you to burn calories during the time you are working out, but they can also help you burn more calories once you finish.
This means you continue burning more calories at rest.
Supplementation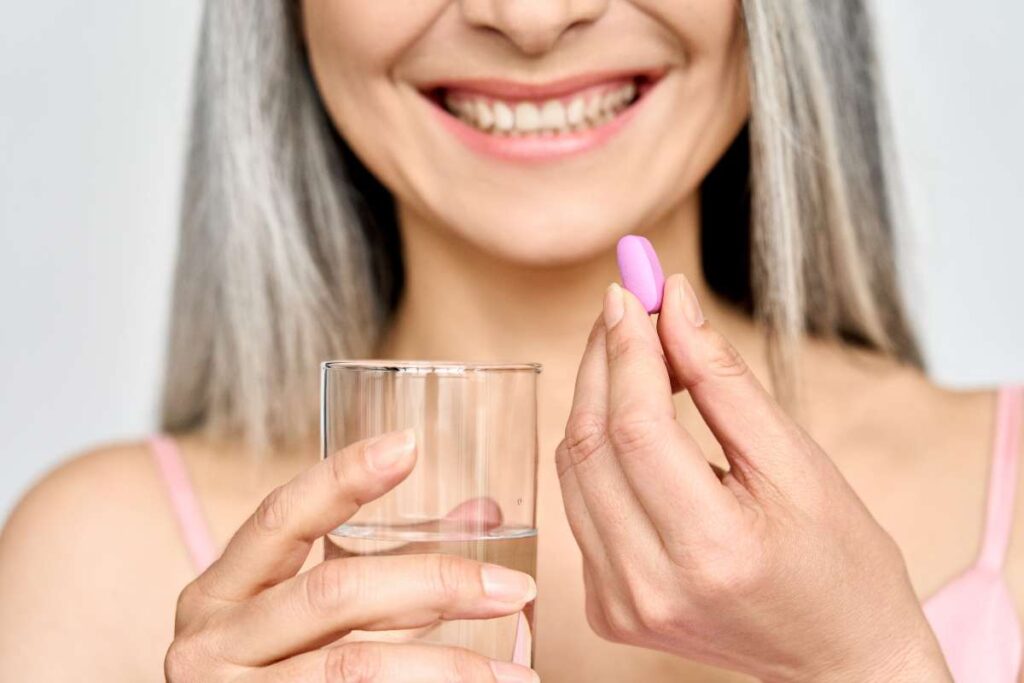 Supplements are not always necessary when on a weight loss journey, but they can help. The supplements you're recommended will vary depending on your current status and goals.
For example, a coach might think you need help with nutrient supplementation. This may mean taking omega-3, a multivitamin, probiotics, or a particular nutrient (like vitamin D).
They might also recommend other supplements like protein shakes to make it easier to reach your protein requirements.
Finally, the coach might recommend a weight loss supplement. A good option, like PhenQ, allows you to slightly increase your metabolism, reduce fat accumulation, and decrease cravings.
In the end, a supplement is there to make it easier to achieve a caloric deficit or optimal health.
Medication
Like supplements, medications are not always mandatory, but they can help those that have tried weight loss through diet and exercise without any positive results.
The medication is prescribed after a board-certified doctor gives you an assessment to understand your needs.
There are different types of medications. Some might help speed up your metabolism, and others might help you reduce cravings and appetite to make it easier to follow the meal plan.
Coaching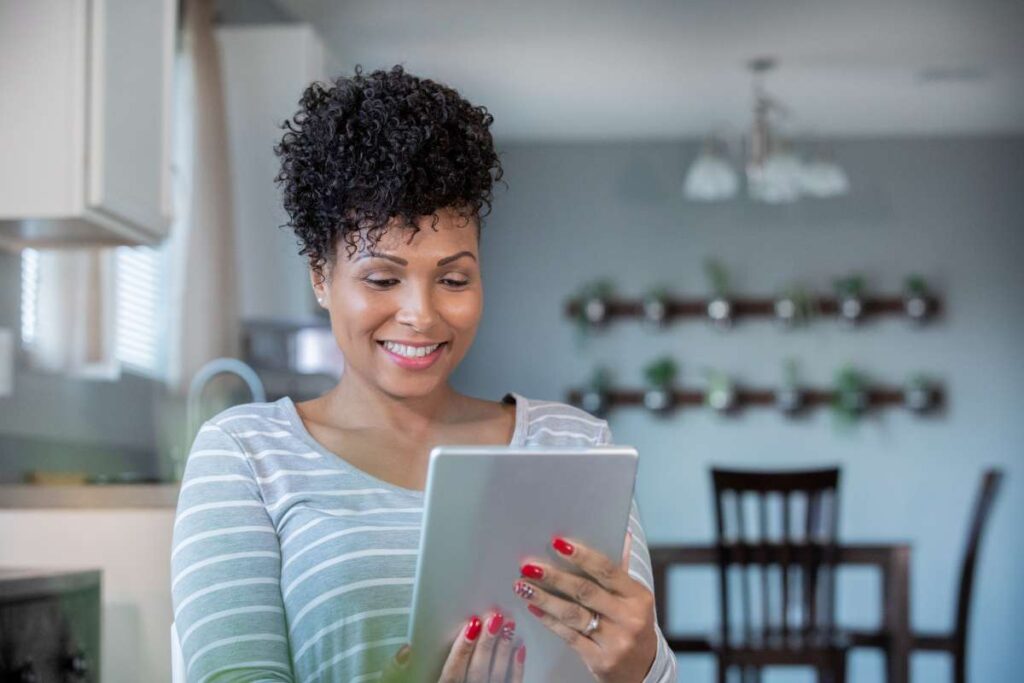 Coaching is one of the most important parts of any weight loss program. In most cases, you get a personal coach to guide you through the process. They'll be your advisor on this new journey.
After all, nobody says that weight loss is easy. It can even be pretty lonely.
The coach is there to help you clarify doubts or provide useful tips to make things easier for you.
In most programs, you are able to text your coach at any time whenever you have a question. Or, you might have a weekly check-in meeting to discuss the week's struggles.
Support
Finally, support plays a crucial role in any online metabolic weight loss program.
Getting support from people on the same journey as you is gold. They understand what you are going through, they might offer you some advice based on what has worked for them, or they might be there only to offer encouragement.
As a Registered Dietitian, I've noticed that people with a strong support system and a sense of community have an easier time staying on track.
Weight Loss Coach Support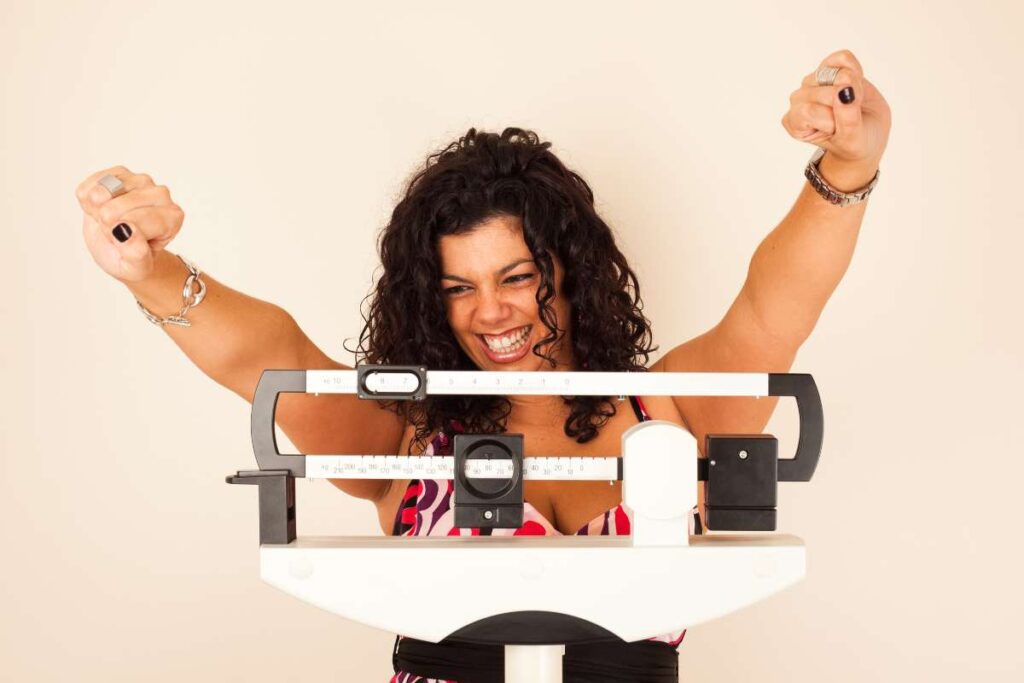 Weight loss coaches are a fundamental part of any weight loss program. In fact, research shows that having a weight loss coach can make it three times more likely to lose weight and achieve 10% more weight loss in the first 12 weeks.
There are different ways in which a weight loss coach can offer support.
One might offer regular check-ins through messages, checking spreadsheets, or weekly session meetings.
Another way a coach might offer support is by having virtual coaching sessions where you talk about the struggles you had for the week, any achievements, or any obstacles you might encounter during the following weeks.
Additionally, in each coaching session, you might go through a nutritional education session, such as reading food labels, understanding macros, or working on a particular lifestyle change.
So, what are the roles of a weight loss coach?
Personalized support
Expert advice
Increased accountability
Improved self-awareness
Improved confidence
Access to a supportive community
Personalized Support
What you might struggle with might not be a struggle for another person. For that reason, providing personalized support is essential when it comes to weight loss.
If a coach provides support or advice on something that doesn't resonate with you, the advice won't have an effect.
A coach is there to consider the things that matter to you.
For instance, if you want to reduce your risk of disease through weight loss, you're less likely to feel supported by a coach who is only concerned with getting clients ready for bikini season.
Expert Advice
Another role of a weight loss coach is to offer expert advice on any particular topic.
For example, you might not be getting the desired results, unaware that your sleep quality is lacking. The weight loss coach can help identify this issue and share techniques to improve sleep.
Just make sure your weight loss coach has the appropriate health certifications to offer the correct advice.
Increased accountability
Accountability is, in other words, being responsible for your decisions. It is easy to point the finger at everything and everyone else instead of owning your words and behaviors.
A weight loss coach can provide some sense of accountability without judging or making you feel bad.
Specifically, a good weight loss coach is going to help you recognize your errors, provide feedback, and be sure to give you strategies to help you work on that particular habit.
There are different ways to help you keep accountable. It might be through weekly weigh-ins, writing down everything in a food journal, or even taking pictures of your meals. The coach is going to help you set the best accountability method for you.
Improved Self-Awareness
A weight loss coach is also going to help you with self-awareness. Instead of telling you what to do, they are going to explain why that helps and how you can achieve it.
For example, instead of telling you to eat protein, they might explain that protein is good because it helps support muscle mass, increase metabolism, and keep you fuller for longer.
Once you understand why you are doing what you are doing, it makes it easier to become self-aware of the process.
Improved Confidence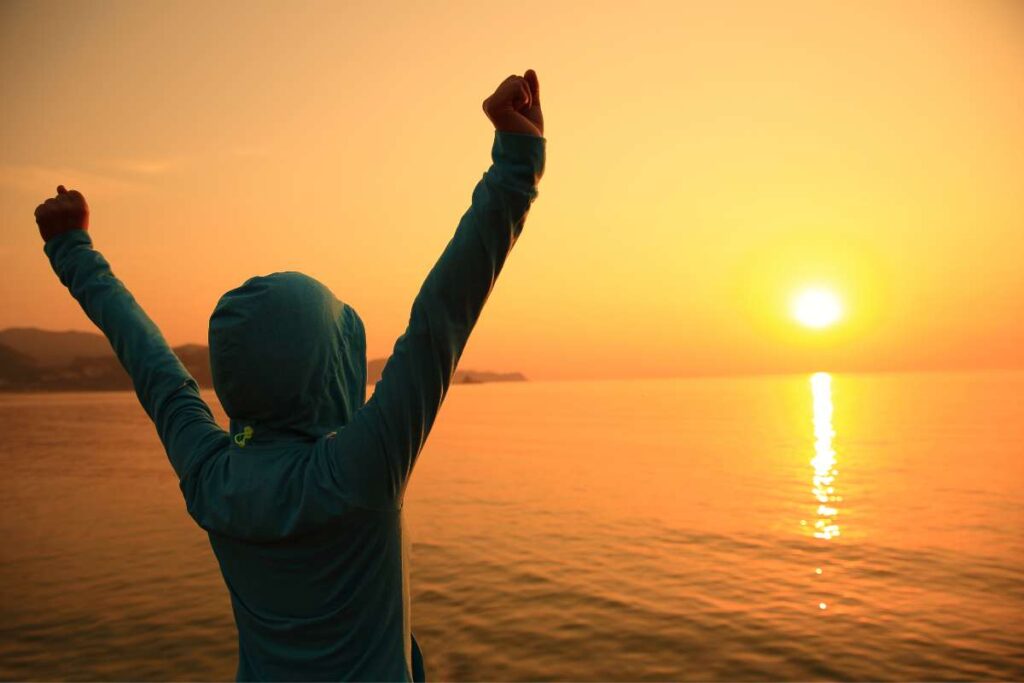 At the beginning of a weight loss program, most people have trouble with confidence. One way this can affect your weight loss goals is that it can make it more challenging to hit the gym.
A weight loss coach can help you improve your confidence to make you feel empowered about every decision you make.
Once you get that rush of empowerment, it is easier to follow through with a healthy lifestyle.
Access to a Supportive Community
Finally, a weight loss coach can provide you with a supportive community. It might be through group coaching or even a Facebook community.
Here, you are free to express your concerns, thoughts, and offer advice to other people that are traveling the same path as you.
Reading that someone is having a similar struggle can make you feel less lonely through the journey and keep you motivated.
Who offers this type of metabolic weight loss coaching?
Now that we know what an online metabolic weight loss coach does, what are the programs available right now that offer this kind of all-in-one system?
There are two great metabolic weight loss coaching programs: Found and Calibrate.
Let's take a closer look at each one.
Found
Found weight loss program is meant to give you sustainable and long-lasting weight loss results. Forget about those programs that claim you'll lose several pounds in a couple of days, only for you to gain it back once the program is over.
At Found, you can work on lifestyle habits with your coach and address any underlying reasons why you are not losing weight like diet, exercise, sleep, stress, or psychological issues.
In addition, your board-certified doctor might offer you prescription medication to help you get better results. While this is not mandatory, it might be the missing link to your weight loss results.
Pros
Provides long-lasting results.
Board-certified doctors available.
The medication comes in the package (in case you need it).
Has a complete app.
Offers a Facebook community.
90-day money-back guarantee.
Cons
There is no trial period.
The Rx program (medication) is not available in all states.
The medication might produce side effects.
Read our complete Found review here.
Calibrate
The other option available is Calibrate.
Calibrate combines education, medication, and coaching all in one place.
To complete Calibrate's program, you'll need to follow their plan for one whole year.
It seems like a lot, but as a Registered Dietitian and weight loss expert, I know that changing habits takes time. And, I've got to tell you that one year might not even be enough for some people.
At Calibrate, you know you'll get the support and advice you need to achieve sustainable weight loss results.
In addition to the weight loss coaching, a board-certified doctor might also prescribe medication for extra support.
Pros
The program offers high-quality medical advice.
Provides sustainable weight loss results.
Not everyone can join the program (highly selective).
The insurance might cover the medication.
Cons
Higher-priced coaching program.
Some people might not qualify for the program.
Not suitable for those looking for a quick weight loss result.
Read our full Calibrate review for more info.
Benefits of a Virtual Weight Loss Coach
As we've seen throughout the article, there are many possible benefits to choosing a virtual weight loss coach. Here's a summary:
Convenience
Flexibility
Personalization
Consistency
Cost-effective
Access to a wider range of experts
Convenience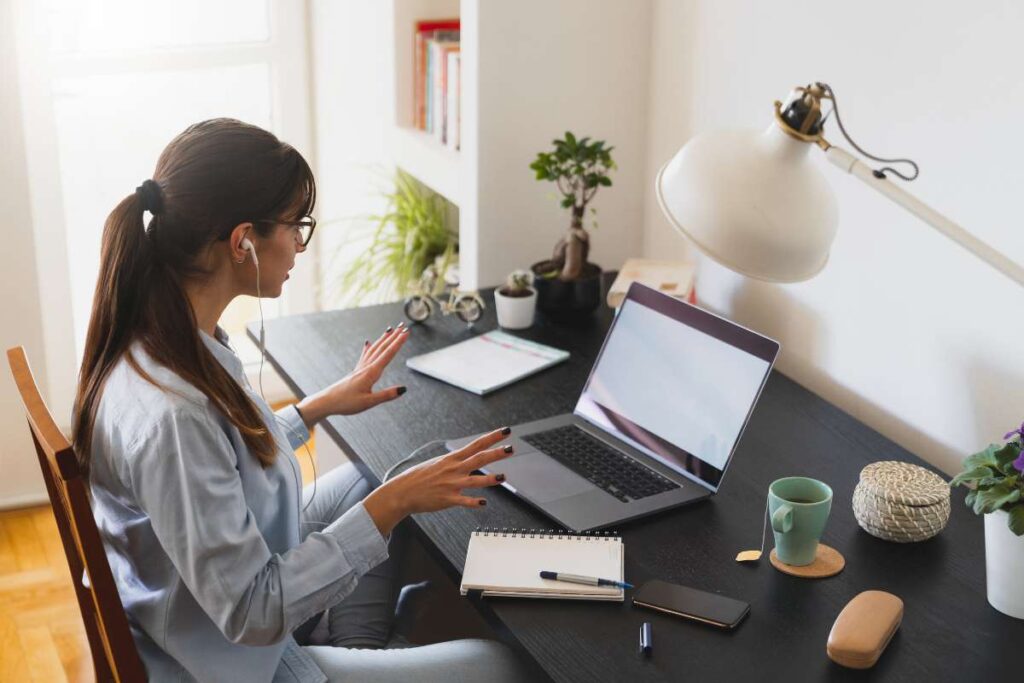 Online coaching can be done in the comfort of your home, or in some spare time in the office. This helps eliminate the temptation to make excuses and miss appointments.
You get all the same high-quality services at your house, saving time and money on commuting.
Flexibility
Another benefit of online coaching is flexibility.
Nowadays, we're all extremely busy. Even if our schedule seems clear, things come up.
Online coaching lets you communicate with your coach when you're available, adapting to your schedule. If you have to miss an appointment, you can always reschedule it as long as you tell them on time.
Personalization
It's very common to see weight loss programs that offer the same thing to everyone, no matter your age, height, weight, or activity levels. Everyone gets the same meal plan and the same advice.
However, with online coaching, you get recommendations based on your needs. This leads to better results, and you are more likely to sustain those results.
Consistency
It might have happened that you start dieting and exercising only to quit after a couple of weeks. This can be due to a lack of support or motivation.
An online weight loss coach can offer the support or motivation you need to continue with a healthy lifestyle.
In the end, this consistency is what is going to help you reach your goals and keep those pounds off.
Cost-Effective
Some weight loss programs might seem costly. However, looking closer, they are health investments you are making to prevent spending more on doctors, surgeries, or medication you might need to control any illness.
An online weight loss program offers you support, motivation, guidance, advice, and education. The price might seem very affordable once you consider everything you are receiving.
Access to a Wider Range of Experts
Finally, with technology, we can now easily connect with people around the world. This means you can enjoy high-quality guidance from experts around the world.
Plus, you can pick who is best for you as you search for an expert that fits your needs and goals.
Conclusion
Online metabolic weight loss coaching is a solid, healthy way to meet your goals. Programs that offer a complete approach by giving you support, advice, custom-made plans, medication (when in need), and guidance can make it more likely to hit your goals and stay there.
Moreover, you can do it from the comfort of your home with experts that can offer you accountability and motivation. This may be the first time you don't drop the ball in the middle of the journey.
While some programs might seem costly, they are a wise investment in your health. And, the information you get in the end is priceless.
Two of the best metabolic weight loss programs that offer you medication, education, and advice are Found and Calibrate. While they each have their differences, they are both centered on a long-term, sustainable approach.
If you are ready to make the first step, check out Found or Calibrate to get started.
More Product Reviews: