This post may contain affiliate links at no additional cost to you. As an Amazon Associate I earn from qualifying purchases. Click to view our full disclosure.
Welcome to my MetaLean Complete review, where I'll dive into all components of this unique fat burner.
With so many fat loss supplements out there, it can be hard for a consumer to navigate through the mass of products.
We pore over labels and reviews trying to find out which actually work, and which ones are even safe to take.
As a holistic health practitioner, I know exactly what to look for. I'll direct you to only the best and safest fat loss supplements. It's my goal to help you be confident that you're making a good choice.
That's exactly what I'll do in this MetaLean Complete review.
Keep reading if you want to learn all about MetaLean Complete, including how it may work, the ingredients, what others are saying, and if it's worth buying.
About Simple Promise
MetaLean Complete is made by Simple Promise, a health supplement brand that focuses on creating safe, high-quality supplements.
Simple Promise states that every one of its products must meet seven criteria:
Gold-Standard Scientific Evidence.
Research-Backed Ingredients.
Clinical Doses.
cGMP-Certified.
3rd-Party Lab Testing.
3rd-Party Research Formulators.
Safety.
All in all, Simple Promise aims to create products that you can trust with 100% confidence for safety, quality, and effectiveness.
What is MetaLean Complete?
MetaLean Complete is a weight management supplement. It is designed not only for weight loss but also for blood sugar, blood pressure, and metabolic support.
The MetaLean Complete powder formulation is highlighted by three different proprietary blends with 12 ingredients in total.
Overall, MetaLean Complete consists of minerals, herbal compounds, fiber, and other ingredients to support your healthy weight goals.
Is MetaLean Complete safe?
There's always the chance of side effects when you take a supplement.
However, after looking over the ingredients and dosages, it is very likely that MetaLean Complete is safe to take at the recommended dosage.
All of the ingredients are generally recognized as safe (GRAS), and the doses used are in moderate amounts.
Things to Consider Before Buying MetaLean Complete
Beyond safety concerns, there's more to consider before buying MetaLean Complete.
Below, I'll go over some key factors, such as pricing, intended effects, and flavors.
Price
MetaLean Complete is higher priced at two dollars per serving.
However, as you'll see below in a later section of this review, you can save money by buying in bulk.
Intended Effects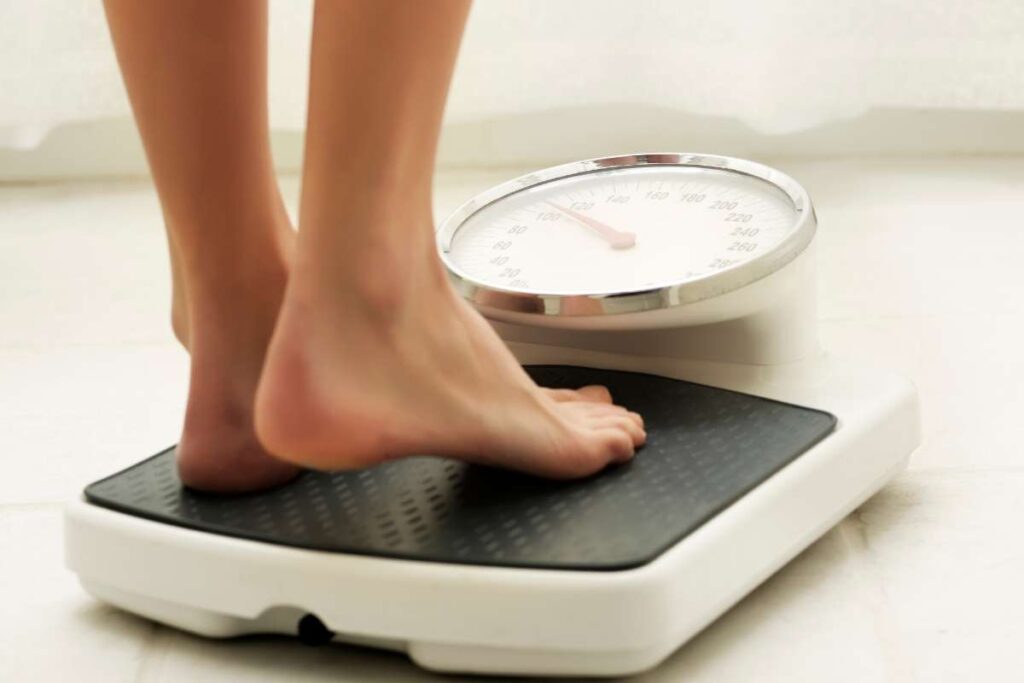 Rather than acting as a rapid fat loss supplement, MetaLean Complete is designed for healthy weight management.
In addition, the MetaLean Complete ingredients are supposed to support blood pressure, cholesterol, and other aspects of overall health.
So, it seems geared more towards people who want to lose weight and improve other related areas of their health.
Diet and Exercise
As with all fat loss supplements, MetaLean Complete isn't a miracle cure. It likely works best when paired with diet, exercise, and a healthy lifestyle.
This is particularly true since the dosages in MetaLean Complete aren't very high.
Basically, don't expect for MetaLean Complete to magically erase inches from your waist without doing anything else.
Flavors
If you like products with a lot of flavor options, you're out of luck with MetaLean Complete. It only comes in Berry flavor.
Also, it is artificially flavored, but the ingredients are generally fine to consume in small to moderate quantities.
MetaLean Complete Features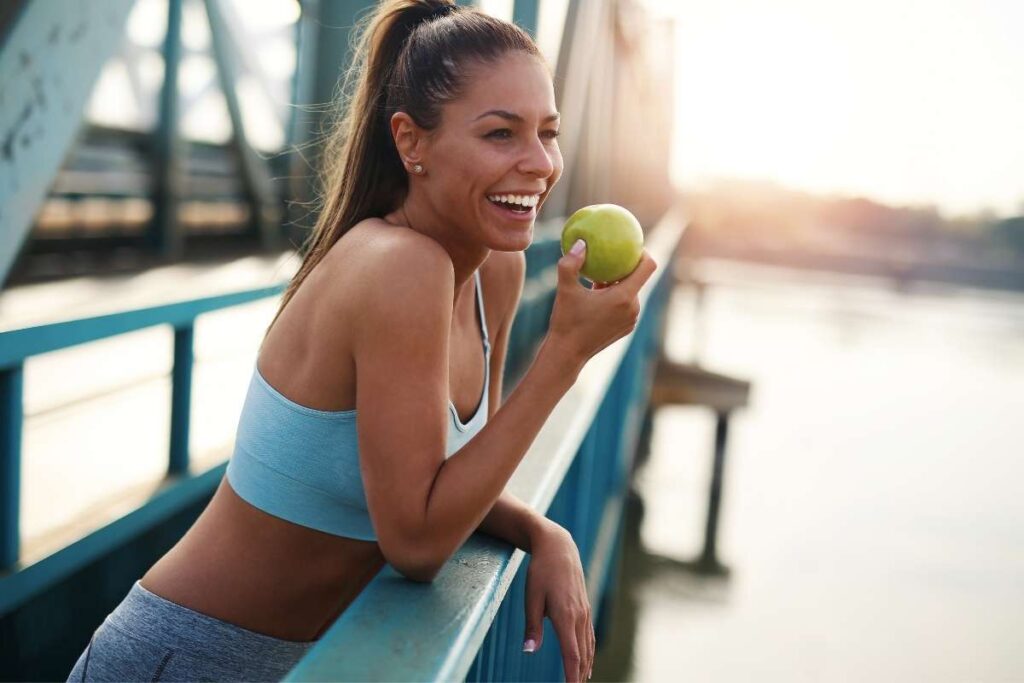 MetaLean Complete is advertised as a "revolutionary formula", so let's take a look at some of its features.
All-Natural Elements
The word "natural" doesn't always mean a product is effective. However, natural ingredients such as herbs tend to have a longer history of use and may have more evidence behind them.
MetaLean Complete claims to contain some of the top natural, clinically-researched ingredients that are proven to offer weight loss support and other health benefits.
Their formulation includes well-known ingredients such as green tea extract, Garcinia cambogia, and cinnamon, to name a few.
Ingredients for Blood Sugar Balance
If you have poor insulin function, you may have elevated blood sugar levels, which can be damaging to your health. And this also increases the risk of weight gain.
On top of that, being overweight is a risk factor for poor insulin function and high blood sugar. This can increase the risk of type 2 diabetes and other diseases.
So, you can see the many connections between being overweight and high blood sugar.
Fortunately, MetaLean Complete claims to support normal insulin activity and maintain healthy blood sugar levels with ingredients such as chromium and Gymnema Sylvestre.
Ingredients for Cholesterol and Blood Pressure
Two other factors that can increase the risk of heart disease and other diseases are high cholesterol and elevated blood pressure.
If you're overweight, you're more likely to have elevated cholesterol and blood pressure, so it's important to tackle these head-on.
MetaLean Complete is advertised to do just that. With their lipid and blood pressure support blends, which include ingredients such as garlic, cinnamon, and guar gum, they claim to help regulate blood pressure, cholesterol, and overall fat levels.
365-Day Money-Back Guarantee
One of the barriers to purchasing a product is the risk that it won't work.
After all, since there are so many supplements out there, it can be really hard to know that you've picked the right one. And you don't want to waste your hard-earned money, of course.
But MetaLean Complete offers a 365-Day Money-Back Guarantee so you can essentially try the product risk-free. One year gives you way more than enough time to determine if it actually works.
Does MetaLean Complete really work?
Overall, it is likely that MetaLean Complete will work as a weight management and health supplement.
That said, there really aren't many MetaLean Complete reviews out there since it's a pretty new supplement.
But based on the ingredients, MetaLean Complete may offer support for weight loss and the other factors mentioned earlier, such as blood sugar.
Of course, not everyone will experience the same results. Combine MetaLean Complete with a healthy diet and lifestyle for best results.
Finally, if you are managing known high blood pressure or blood sugar conditions, speak to your doctor first.
MetaLean Complete Ingredients
As we continue my MetaLean Complete review, I'm going to go over the main active ingredients and see what benefits they may offer.
Chromium
Guar Gum
Inulin
Cinnamon Extract
Green Coffee Bean Extract
Gymnema Sylvestre Extract
Green Tea Extract
Garcinia Cambogia Extract
DIM
Bitter Melon Extract
Garlic
Alpha Lipoic Acid
Chromium (180mcg)
Chromium is a trace mineral involved in many aspects of metabolism. Plus, it helps regulate blood sugar levels and may improve insulin sensitivity. That may help the body more effectively absorb and use sugar.
The specific form used here, chromium picolinate, has been shown to help a little bit with weight loss too, although it's not completely definitive.
Effective dosage according to Examine: 1,000mcg
Guar Gum (2,500mg)
Guar gum is a type of soluble dietary fiber that may have health benefits. Some research shows it can lower triglycerides and LDL cholesterol.
But it might not have that much of an effect on weight loss.
Effective dosage according to Nutrition, Metabolism, and Cardiovascular Diseases: 15 to 20g
Inulin (100mg)
Like guar gum, inulin is another type of soluble fiber. It may benefit gut health, fat metabolism, blood sugar, and insulin levels.
However, it may not be very effective for weight loss, and there may not be any benefits if you're already metabolically healthy.
Effective dosage according to Food Science & Nutrition: 10 to 20g
Cinnamon Extract (50mg)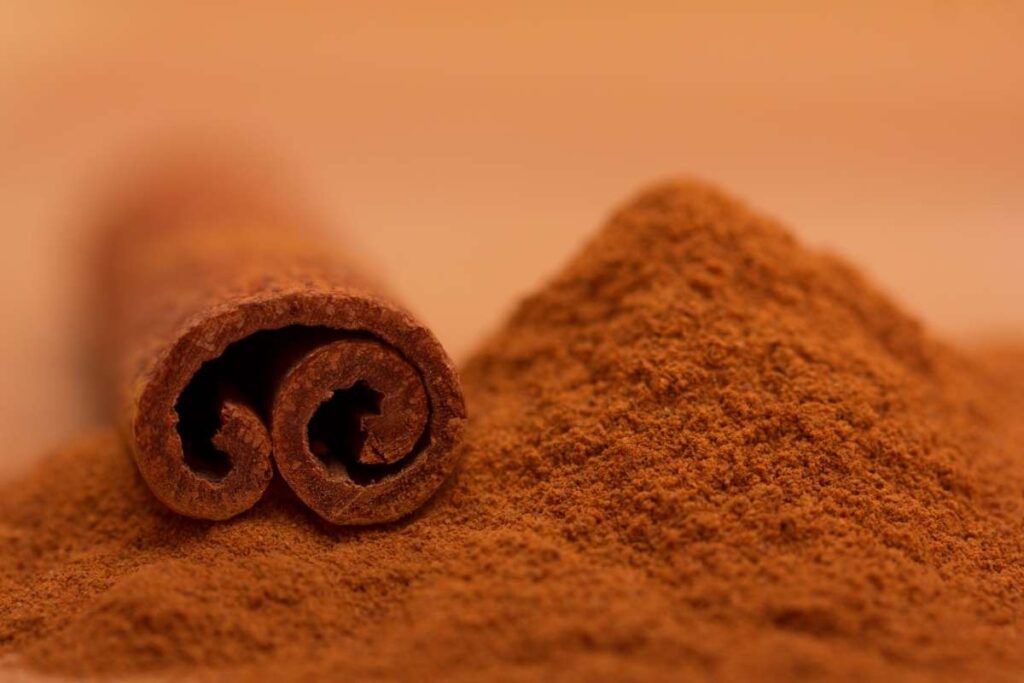 Cinnamon is an herbal spice with many potential benefits. There is evidence that cinnamon can help regulate cholesterol, triglycerides, blood sugar, insulin, and other aspects of metabolism.
Plus, cinnamon supplementation may help lower body weight and decrease fat.
Effective dosage according to Examine: 1 to 6g
Green Coffee Bean Extract (250mg)
Green coffee bean extract contains a high amount of chlorogenic acid, which may have health benefits. MetaLean Complete has it standardized to 50% chlorogenic acid.
Green coffee bean extract may support fat and sugar metabolism. And it appears to be mildly effective for weight loss.
Effective dosage based on research: 240 to 600 mg (since this is a 50% chlorogenic acid supplement, which would give the recommended 120 to 300mg of chlorogenic acid).
Gymnema Sylvestre Extract (150mg)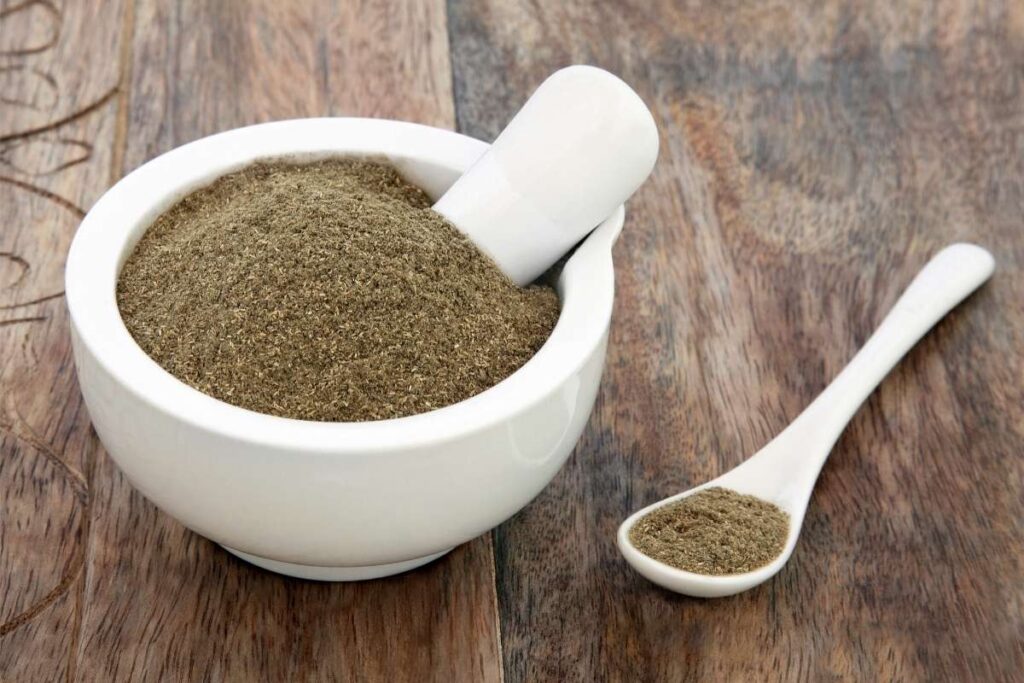 Gymnemna sylvestre contains a few healthy compounds, such as gymnemic acid. MetaLean Complete has a 25% concentration of gymenic acid.
It may be able to lower blood sugar and lipids (i.e. fats) in the body.
Plus, it may offer a bit of support for weight loss and fat reduction.
Effective dosage according to Frontiers in Pharmacology: 400 to 800 mg (to yield 100 to 200mg of gymnemic acid, based on 25% concentration).
Green Tea Extract (150mg)
Green tea extract contains a number of active compounds, most notably EGCG. MetaLean Complete is standardized to contain 45% EGCG.
Green tea extract and EGCG may be able to increase fat metabolism, both at rest and during exercise.
And supplementing seems to be mildly beneficial for fat loss, especially when used with caffeine.
Effective dosage based on data: 888 to 1,111mg to yield 400 to 500 mg of EGCG (based on the 45% concentration of EGCG in this product).
Garcinia Cambogia Extract (100mg)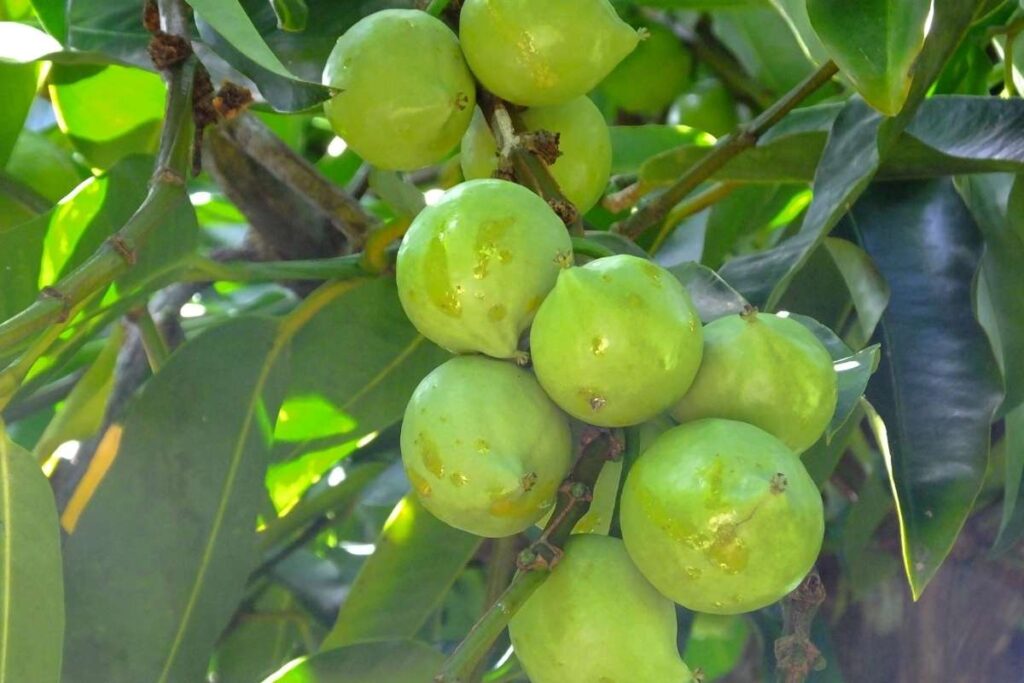 Garcinia cambogia is a tropical fruit known for its high concentration of hydroxycitric acid. MetaLean Complete has a standardized extract containing 50% hydroxycitric acid.
Garcinia cambogia may be moderately effective for weight loss. This is due to its ability to increase fat metabolism and feelings of fullness.
Effective dosage according to research: 1,000mg to yield the needed 500 mg of hydroxycitric acid (based on the 50% concentration of hydroxycitric acid).
DIM (100mg)
DIM, which stands for 3,3'- diindolylmethane, is a compound found in various cruciferous vegetables, such as broccoli.
It is most known for its ability to balance estrogen levels and prevent some cancers, although it doesn't seem to have any effect on weight loss.
Bitter Melon Extract (75mg)
Bitter melon (or bitter gourd) is a fruit with possible benefits such as reducing inflammation, increasing fat metabolism, and lowering blood sugar.
Additionally, bitter melon extract may help with weight loss and fat-burning, although more evidence is needed.
Garlic (100mg)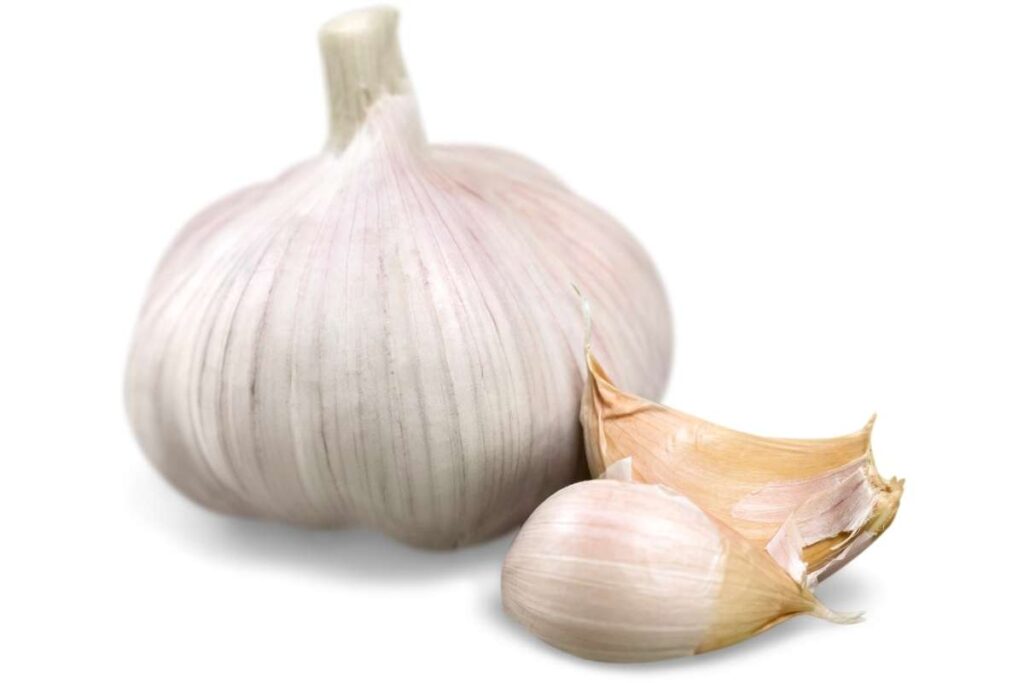 Garlic is known for many health benefits, many of which can be traced back to a compound it contains called allicin.
Some benefits of garlic include decreased blood pressure, lower inflammation, and decreased cholesterol and triglycerides.
Effective dosage: 600 to 1,200mg
Alpha Lipoic Acid (100mg)
The final ingredient in MetaLean Complete is alpha lipoic acid (ALA), which is a strong antioxidant compound.
ALA helps convert fatty acids into energy and it may mildly help with weight loss.
Effective dosage according to research: 300 to 600 mg
MetaLean Complete Pros and Cons
There are many potential benefits of MetaLean Complete powder, but there are also some drawbacks to be aware of. Let's review some of the pros and cons.
Pros
May help with weight loss.
May also help control blood sugar levels and improve insulin sensitivity.
Possibly help with digestion and gut health.
May also help lower blood pressure. (Because of weight loss)
Nearly all ingredients have clinical research.
Offers support for blood sugar, cholesterol, blood pressure, etc.
Has an effective dose of green coffee bean extract.
Standardized for the important compounds.
cGMP-certified and 3rd-party tested.
Cons
Some ingredients are slightly underdosed.
Artificially flavored
Higher priced supplement. (Bulk buy savings)
How to Use MetaLean Complete
According to Simple Promise, the best way to take MetaLean Complete powder is by mixing it with eight to 12 ounces of water, preferably right around one of your meals.
Recommended Dosage
The recommended dosage is one scoop (7.11g), once per day. Just mix one scoop in with eight to 12 ounces of water.
Alternatives to MetaLean Complete
In addition to Meta Green Slim, there are some alternatives to MetaLean Complete worth considering, such as PhenQ, Beach Ready Bites, and Consti Slim.
PhenQ
Pros
Contains scientifically proven ingredients.
Good caffeine dose.
Can help increase metabolism and fat burning.
Might reduce appetite.
May increase energy levels.
Cons
Some ingredients are slightly underdosed.
Has artificial colors.
Uses a proprietary blend.
Read our full comprehensive PhenQ review.
Consti-Slim
Consti-Slim is another weight loss product made by Simple Promise. It is designed specifically for weight management, detoxification, and digestive health.
Pros
Well-researched herbs/other compounds
Supports detoxification
May aid digestion
cGMP-certified
Cons
Somewhat expensive
Proprietary blend
No specific ingredients for weight loss
You can learn about Consti-Slim here.
Health Benefits of MetaLean Complete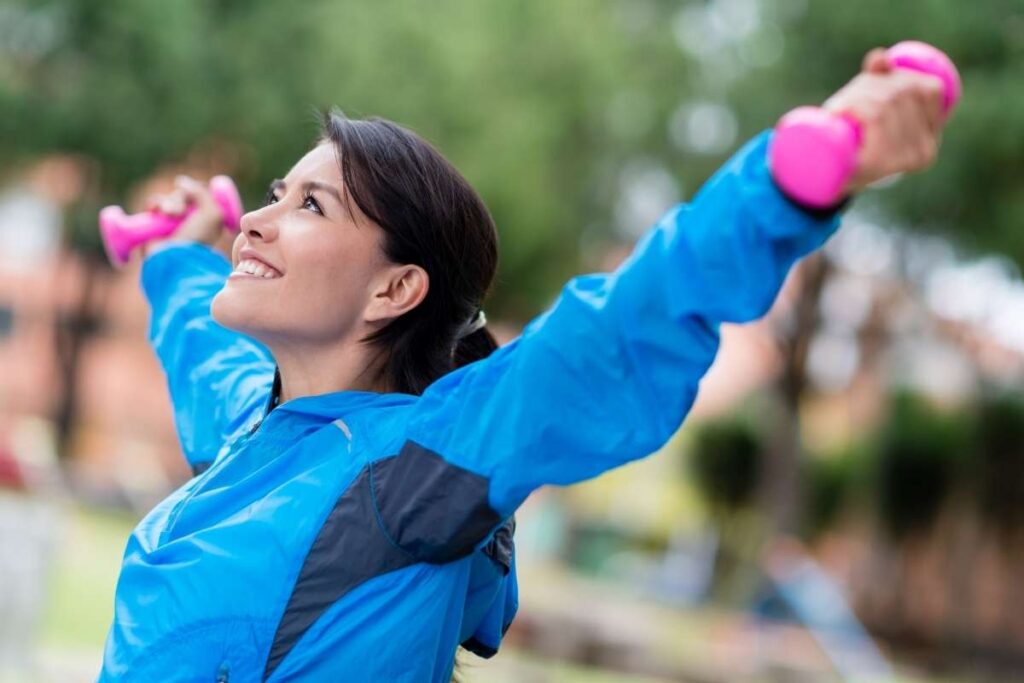 If you're wondering what possible benefits you may get from taking MetaLean Complete, read on below:
Weight Management
Digestive Support
Blood Sugar Control
Healthy Blood Pressure
Cholesterol and Fat Management
Weight Management
MetaLean Complete has a few key ingredients that have been shown to help with weight loss, such as green tea, garcinia cambogia, green coffee, and chromium.
You may have an easier time with weight management since some of these ingredients can improve metabolism, increase satiety, and decrease cravings.
Digestive Support
Another potential benefit of MetaLean Complete is digestive support. This is due to certain fiber-based ingredients that may enhance gut health, such as guar gum.
This may not only make you feel better but optimizing digestion and gut health could help with weight loss, too.
Blood Sugar Control
MetaLean Complete may also help control blood sugar levels and improve insulin sensitivity. This is due to ingredients such as chromium, Gymnema sylvestre, and cinnamon.
In turn, having healthier blood sugar levels and insulin function may make it easier for you to lose weight and stay healthier overall.
Healthy Blood Pressure
One other possible benefit of MetaLean Complete is healthier blood pressure. This is largely due to the garlic included in it.
But MetaLean Complete may also help lower blood pressure by helping you to lose weight since decreasing body fat typically helps lower blood pressure.
Cholesterol and Fat Management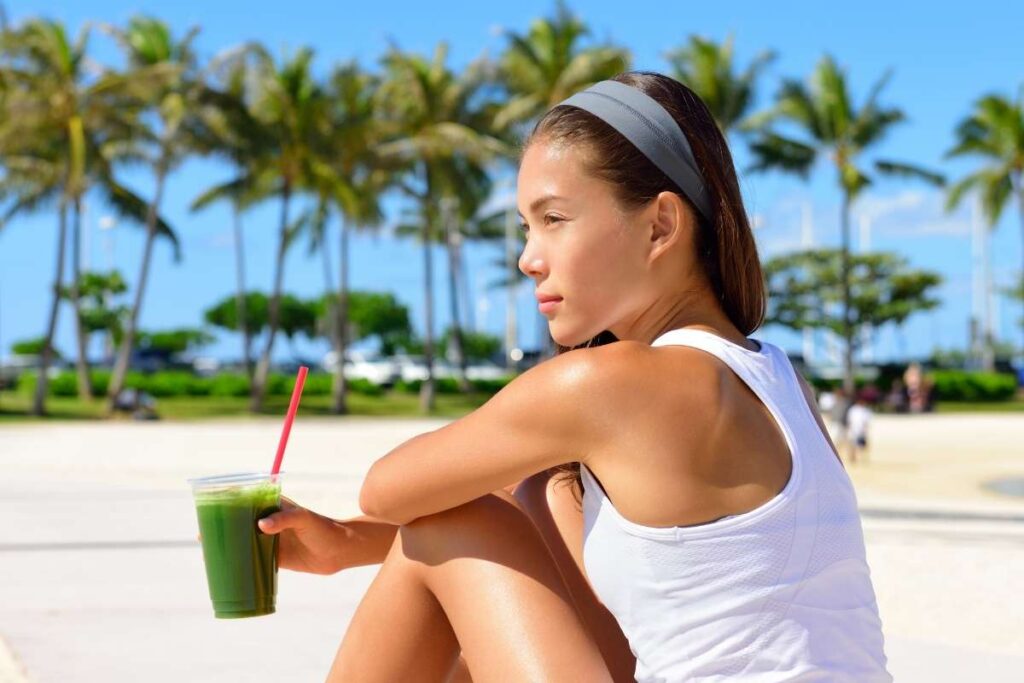 Lastly, MetaLean Complete may help you achieve healthier levels of cholesterol, triglycerides, and other fats in your body.
This is due to a wide variety of ingredients, including Gymnema Sylvestre and garlic.
On top of this, you may experience weight loss from MetaLean Complete, which also may help to lower LDL cholesterol and triglyceride levels.
Potential Side Effects of MetaLean Complete
Some possible MetaLean Complete side effects include upset stomach, bloating, and related digestive symptoms (from any of the various ingredients).
It's possible that green tea and green coffee extract may cause anxiety, restlessness, increased heart rate, and trouble sleeping.
MetaLean Complete Price
You can buy one, three, or six jars of MetaLean Complete. Here are the prices:
One Jar/30 Servings: $59 ($1.97/serving)
Three Jars/90 Servings: $147 ($1.63/serving)
Six Jars/180 Servings: $234 ($1.30/serving)
The regular price is pretty expensive compared to some other fat loss products. But if you like it, you have the chance to save a lot of money by buying it in bulk.
MetaLean Complete Shipping & Returns
They offer free worldwide shipping.
Deliveries typically take five to seven days to arrive in the US and 10 to 14 days to arrive in other countries.
Also, they have a 365-Day Money-Back Guarantee. Just send back the empty bottles within a year of your purchase and you'll get a full refund at 100% of the purchase price.
MetaLean Complete Company Details
MetaLean Complete is made by Simple Promise.
You can contact them with comments, questions, or complaints at [email protected].
Final Recommendations
We've reached the end of this MetaLean Complete review.
If you're looking for a quick fix or have a lot of weight to lose, I wouldn't recommend MetaLean Complete.
It may only be worth it if you're looking for something to complement your efforts in the diet and lifestyle.
It has many well-researched ingredients proven to have some benefits for metabolism, weight loss, blood pressure, cholesterol, and blood sugar.
But since many of the ingredients are dosed slightly low, the effects will probably take a longer time to work and require more supply which can be expensive, but possibly worth it for best results.
However, the ingredient quality is still really good and backed by research.
Frequently asked questions
Is Metalean Complete FDA approved?
No. The FDA doesn't approve supplements.
How much does MetaLean Complete cost?
MetaLean costs $59 for one jar, $147 for three jars, and $234 for 6 jars.
How should you use MetaLean Complete?
You should take one serving of MetaLean Complete with eight to 12 ounces of water per day, preferably around a meal.
More Product Reviews: