This post may contain affiliate links at no additional cost to you. As an Amazon Associate I earn from qualifying purchases. Click to view our full disclosure.
This is my Perfect Body Me Review.
I don't know about you, but I don't want a "perfect" body. I want one that's simply the best it can be for me. As soon as I start trying to attain some idea of perfection, nothing is good enough.
This is the problem with a lot of people's mindsets. Once you attain a goal, a number on a scale you thought would be "perfect", the goalposts move.
Suddenly, what you wanted isn't perfect. It's the next level, the next step – that would be perfect.
And so on and so on, until you set an impractical goal you cannot (and maybe should not) reach. You'll never be perfect.
Fortunately, Perfect Body is not about someone else's idea of a perfect body. You will see all kinds of model-standard bodies advertising and demonstrating the program, it's true. But it's a fully customized program that's all about you.
Instead of focusing on one goal (weight loss), Perfect Body will ask you to set various goals, every day.
These may all add up to weight loss. In fact, I believe that setting multiple smaller goals every single day is far more productive and attainable than one big-picture goal.
Do you agree? Keep reading to learn more about Perfect Body Me.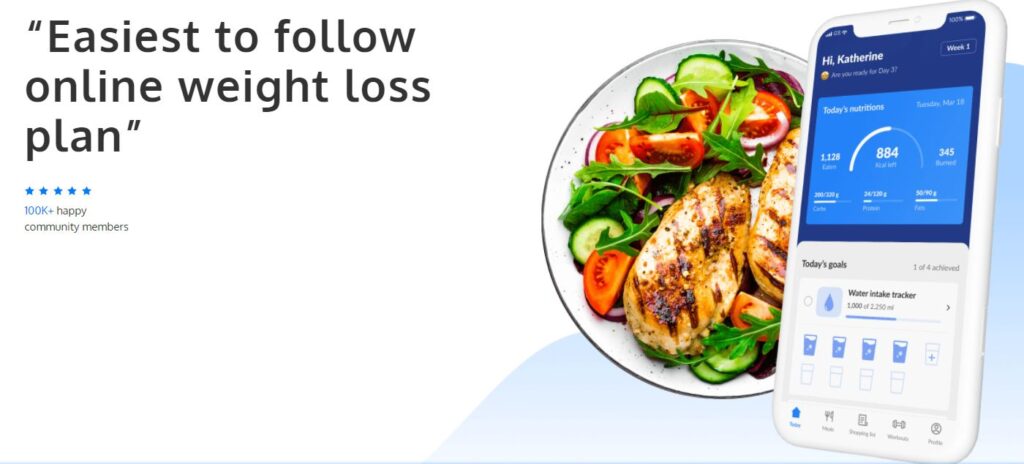 What is Perfect Body Me?
Perfect Body Me is an online weight loss plan. You share your current weight, pick a goal weight, and Perfect Body Me shows you how to get there.
The standard plan is 28 days, but you can stick with it longer than that. I'll tell you more about this later.
There are no gimmicks, weird ideas, or overhyped supplements involved here. With Perfect Body Me, you can lose weight using practical, traditional methods – personalized for you.
The areas you will track and/or address not only include diet, but exercise, sleep, steps, and water intake.
The company does have a website where you can log in and view your plan, but you're better off sticking with the app. It's much more convenient because you will need to log and review information daily.
Where the website does matter is the initial quiz. You'll answer 20 questions about your current lifestyle, as well as your dietary needs and preferences.
This is really important since this information will be used to create your shopping list and meal plans.
From there, you can download the app, log in, and set your start date to get going.
---
---
Does Perfect Body me really work?
Perfect Body Me can work for you, but there are never guarantees.
If you are managing a medical condition, I'd get a doctor's advice.
Aside from that, what really counts are your personal goals and level of commitment.
Are you chasing an ideal, or do you truly want to be healthier? Are you willing and motivated to make changes and stick with them?
Perfect Body Me supplies the blueprint, and everything else is up to you. They tell you what to eat and how much exercise to get based on your goal.
That isn't to say that Perfect Body Me will just throw instructions at you and shut the door. If you don't like their meal suggestions, they'll give you other options.
And if you've been kept out of the gym because you don't have time, it's no problem. It's also no problem if you are worried about the cost of a personal trainer or gym equipment. Perfect Body Me requires none of these.
I'll explain in more detail coming up, but for now, consider the following.
At the end of the day, the academic and medical communities agree that diet and exercise are the best methods to improve your health.
In fact, just a little daily activity may extend your life by three years – even if you never meet your "goal" weight.
Meanwhile, a poor diet kills millions of people all over the world every year.
So yes, it can reasonably be assumed that the methods Perfect Body Me promotes DO work to improve health.
Whether or not you drop weight depends on other factors, including your age and current health status.
Benefits of Perfect Body
Here are some of the stand-out qualities I found while exploring the Perfect Body Me program.
Activity Tracker
Coming up, we'll dive deeper into the workout portion. However, the step tracker was a feature I was keen to use.
In some ways, exercise is overrated. Hear me out.
Physical activity is so important. We sit for unprecedented amounts of time daily; it's actually impacted evolution.
So, if you don't have the confidence, time, or desire to work out, at least get your steps in. Take the stairs, walk around the block, it doesn't matter. If you sit at a desk a lot (as I do), get up every 20 or so minutes and take a few trips around the room.
10,000 steps a day is ideal, and this feature can help motivate you.
Meals And Shopping Lists
How often do you find yourself standing in an aisle of the grocery store, on the fence about what to buy? Or speeding through after work, throwing pretty much anything into your cart to just get the errand over with?
Plus, there are those of us who go and just give in to all of the cravings. Yes, this is more likely to happen when you shop on an empty stomach.
Perfect Body Me makes this often-tricky task almost foolproof. Once you approve your meal plan, you get shopping lists full of common items that you'll need for that week's meals.
Anything that makes a chore fast, easy, and diet-friendly is a win in my book.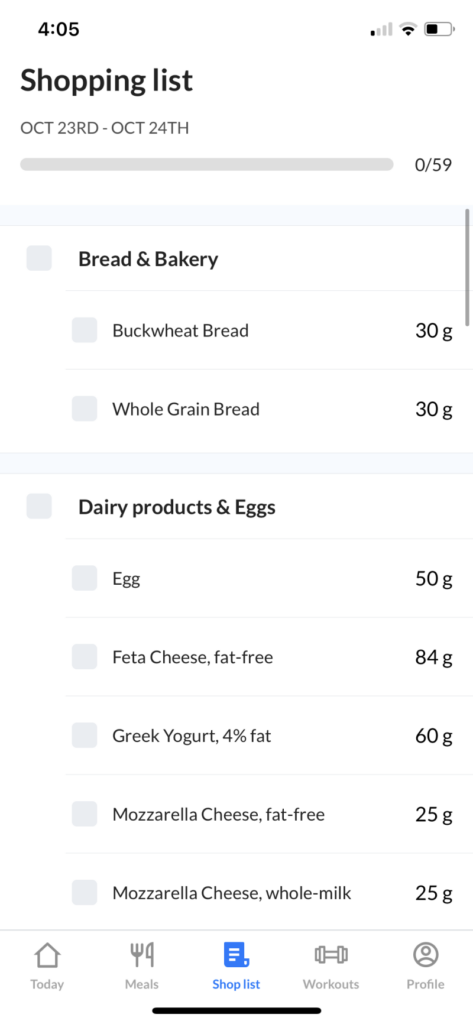 No-Equipment Exercise
For many, one of the biggest barriers to physical fitness is simple access.
An astonishing number of people just don't live near quality fitness facilities. Even more, can't afford their own equipment.
Besides, you are paying a reasonable monthly fee for a program like Perfect Body Me. If you need to spend extra on new equipment to do the program, doesn't that make it less cost-effective than it appears?
Exercising with Perfect Body Me doesn't require you to buy anything else. They demonstrate well-known effective bodyweight exercises in specific sequencing for results.
I didn't say it was easy – the core workouts are a killer. But you can do them pretty much anywhere you have enough room to get into a plank position!
Water Intake
Drinking plenty of water helps us lose weight in several ways, from suppressing the appetite to supporting us during exercise. Plus, the metabolism loves it.
The Perfect Body Me app includes a daily water tracker. The target is 2,550 ml, which is 2.5 liters.
Hitting this target meant I had to increase my usual daily intake by half a liter. How I broke it down was: one liter done by noon, second liter done by 5 pm, and the last half a liter by 8 pm.
As you log your water, you can see what you drank the days prior. Note the differences in how you feel on days where you don't meet your target amount of water.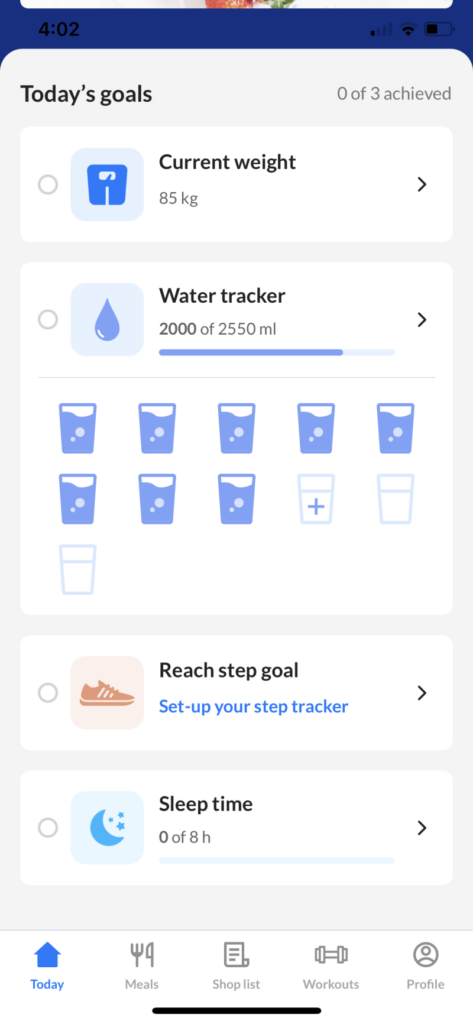 Sleep Tracker
The Perfect Body Me app also includes a field where you can log how much you slept. Like water intake, logging these events helps us understand what kind of impact they have on us.
For instance, on days where I slept less than seven hours, I noticed that my workouts were a bit shorter. My steps were a little lower.
This not only alerted me to prioritize more rest but helped me push harder and adapt on days where I wanted to keep performance up.
If you aren't already paying attention to how much you sleep, start now. It's important for an optimally functioning metabolism.
Pros and Cons of PerfectBody.Me
As always, I've compiled a quickfire list of pros and cons to help you decide at a glance if PerfectBody is right for you.
Perfect Body Me Pros
Choice of meal plans
Workouts do not require equipment
The app is easy to use
Tracks water and sleep
Includes handy shopping lists
Perfect Body Me Cons
Doesn't track all metrics for you – you have to take the initiative to log many yourself
Some undesired foods might still pop up on the menu from time to time
Requires more self-motivation and willpower than many beginners have
---
Perfect Body Me Workout and Exercise Plan
Let's talk about the workouts on the Perfect Body Me app, because in my opinion, a lot of the value of the program is here.
When you set up your program on the app, you'll take a quiz.
The first question is in regards to your fitness goal. You can choose from Lose Weight, Stay Fit and Healthy, or Get Toned.
It was refreshing to see that the program didn't place all importance on weight. You could get a plan to maintain results, too.
Next, the app takes your current fitness level into account. Could you imagine being a total beginner and being set up with 30 minutes of burpees right out of the gate?
Based on these questions, I got my four-week fitness plan. It asked me to complete three 30-minute workouts each week – your plan may require less or more based on your responses.
You can also explore Perfect Body's Me fitness library, which includes different plans you can choose yourself, such as "Get Ready to Beach".
There, you can also view quick workouts for times when you have an extra 5-15 to get in some toning exercises.
Finally, you can peruse the most popular workouts, as well as those that target a specific area of the body.
All in all, it's a very easy-to-use section of the app with clear instructions and plenty of options.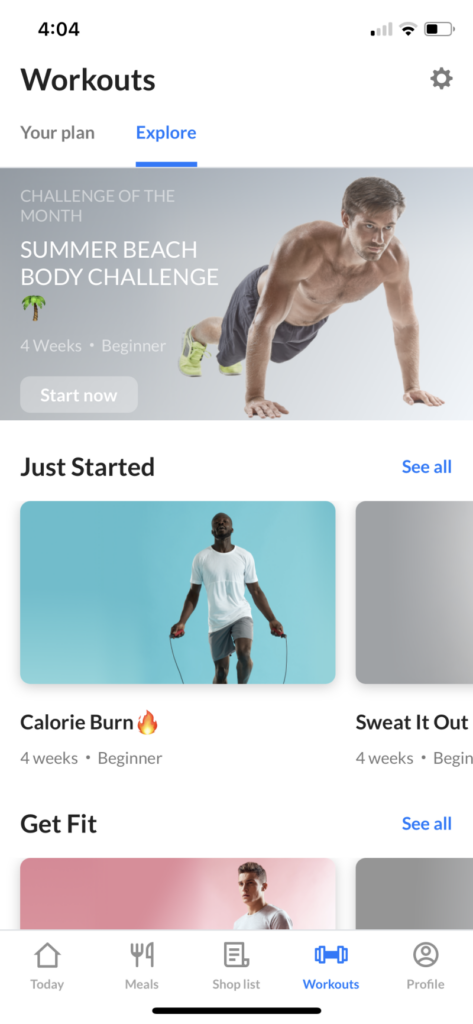 ---
---
Perfect Body Me Meal Plans
The app displays two meal plans. The difference between the two is unclear, except that one is called a "nutrition management plan." Both give the following instructions:
Complete the quiz – define your health goals and your food preferences.
Prepare your ingredients – Use the ingredients listed in the plan.
Follow the instructions – Cook delicious meals and lose weight.
Enjoy the flavors – Who said that healthy cooking is hard?
Perfect Body also encourages users to buy local and organic where possible, but it isn't a requirement.
They also discourage using a scale to measure your diet's progress, saying a measuring tape would be more accurate.
This, I find, is excellent advice. Perfect Body Me has you exercising and drinking more water, which can cause misleading results on a scale.
As one weight management expert states in this article:
"Anytime we start a new exercise program our body goes through changes due to the new stress we put on the body and its muscle fibers. We may develop some inflammation and micro-tears in the muscle, which can cause some temporary water weight gain."
Keep this in mind as you continue the meal plan.
A few tips here. Some of the recipes can be a little complicated. To avoid these, configure your settings to the easier stuff that takes 30 minutes or less.
Also, Perfect Body does us the favor of balancing macros. To my delight, this isn't a program that forces a one-macro-heavy fad diet on you.
In the past, I've had trouble with this, especially diets that reduce fats and/or skip carbs. Low-fat diets, to be specific, spell trouble for my hormonal balance and give me headaches.
So when I saw I was having an egg and avocado sandwich for breakfast, I breathed a heavy sigh of relief.
Overall, the recipes are quite decent, and substitutions are easy to make.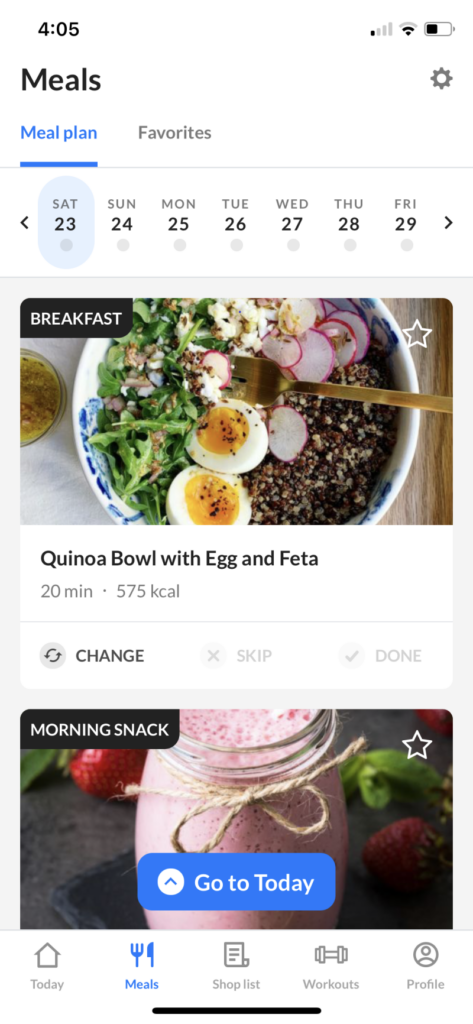 Sustainable, Lifelong Habits for Health
What we can see is that Perfect Body Me promotes a series of sustainable habits that benefit overall health.
You might only have an initial interest in a 28-day weight loss program. However, if you integrate the instructions into your daily life – even to a lesser degree – you can enjoy long-term weight loss and better health.
The best sustainable, lifelong habits for health I see are:
Drink more water!
Maybe it's boring advice we've all heard a million times, but you can't overstate it.
Meal replacement shakes, energy drinks, and trendy superfood juice blends have nothing on this natural resource.
Water is what helps you maintain stamina during exercise. Staying hydrated throughout the day leads to better quality sleep and a system that's more prepared to naturally detoxify itself.
It also reduces motivation-killing aches and pains, whether you are pushing yourself in workouts or not.
Eat more plants.
You don't need to go vegan or vegetarian to be healthy, but whole plant foods are best. Try a Meatless Monday or be more selective and choose quality animal protein sources.
Even disregarding the idea of plant-based meals, swapping out one processed item daily for a whole food source is beneficial.
Move your body.
Maybe you've decided that hour-long HIIT sessions aren't for you. Perfect Body workouts can last as little as six minutes. What's of equal importance is not sitting down all day.
Diseases that make up the leading causes of death are often called sitting diseases. If you're satisfied with your weight, maintain it, lengthen your life, and reduce your chance of disease with daily movement.
Hire a Nutritionist From Perfect Body Me
Does finishing a weight loss program make you nervous? Do you wonder what's supposed to happen next?
Fortunately, the ideas put forth in Perfect Body are easy to understand and keep using on your own. However, if you worry you need more support, there are options.
After you complete the 28-day program, you can hire a Perfect Body Me nutritionist to continue your diet plan. This way, you're getting an adjusted plan that factors in your recent progress and future goals.
It can be a great blueprint for maintenance or a way to keep dropping pounds.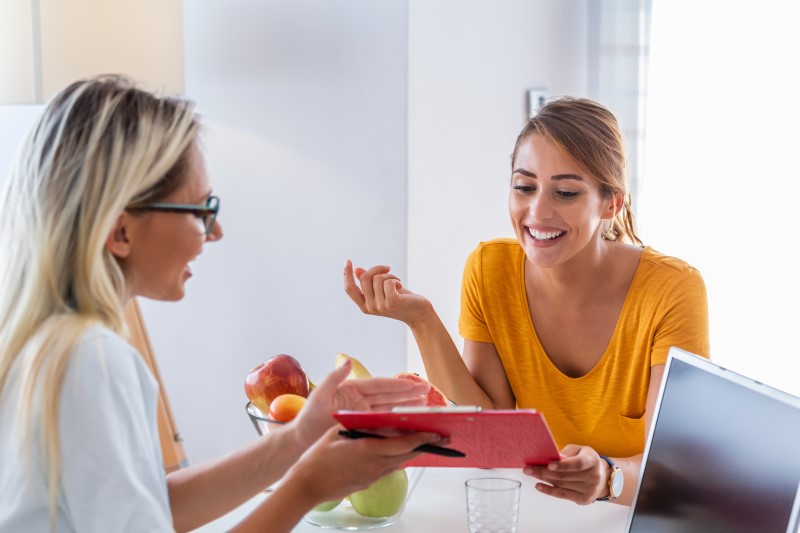 Perfect Body Me Review From Real Customers
I always form my opinions based on experience and research. But I still think what other people are saying matters. Here are a few words from someone who plans to continue the PerfectBody.me program.
"I'm learning how to eat better and lose weight while keeping my current level of activity. I intend to continue this program after I reach my goal to maintain the weight. This is a great diet program and I'd recommend it highly."
There are also many reviews shared on the program's website.
---
---
---
Final Notes
Perfect Body, for all of its "perfect body" marketing, is all about trustworthy, common-sense weight loss methods. It's a good way to track diet, exercise, hydration, and sleep.
The sign-up quiz requests a sufficient amount of info to customize a plan. However, you still might need more customization and guidance if you have a lot of weight to lose.
That's why I'd recommend this program to those who want to lose a moderate to low number of pounds.
Even better, it's great for those who want to maintain their current weight and increase healthy habits without spending a lot of money.
The app is where it's at; it's easy to navigate and has all of the features. If you're trying to get better at exercising from home, the workout library alone can be worth the cost.
I hope this helped you choose. Let me know if you decide to try PerfectBody.me.
More Product Reviews: