This post may contain affiliate links at no additional cost to you. As an Amazon Associate I earn from qualifying purchases. Click to view our full disclosure.
The Beachbody fitness empire was founded more than 20 years ago. Today, there are still tons of Beachbody products and programs available through their subscriptions.
But what exactly is it, and would it be a helpful addition to your health journey?
I'm a personal trainer and nutritionist. I took a deep dive into the program in addition to learning what other customers thought through their Beachbody On Demand reviews.
Beachbody certainly does provide a wide variety of programs designed to help people with different goals such as weight loss and building muscle.
However, we recommend reading our FlexIt Fit review as our research has concluded that it may serve as a better alternative. Ultimately, its personalized, one-on-one training sessions can get you to your goals more efficiently.
Keep reading to learn more about both Beachbody and FlexIt Fit!
About Beachbody On Demand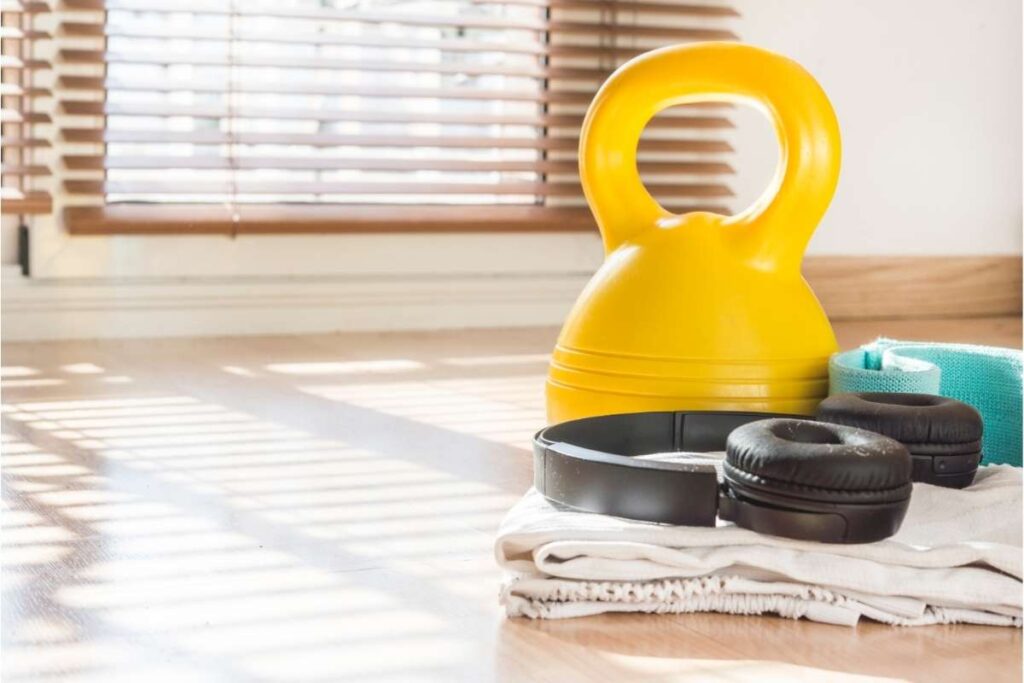 Beachbody on Demand is an online streaming platform created in 1998 that gives you access to over 75 health programs and over 1,500 videos.
Within the domain, you can choose programs to help you build muscle, lose weight, improve flexibility, have better nutrition habits, and more.
What is Beachbody On Demand?
Beachbody On Demand is a service where you can stream a wide range of workout classes.
When signing up for Beachbody on Demand, you may not be sure exactly what kind of workout regimen is best for you. They purposefully provide a lot of options so you can try different ones out and pick the optimal program.
Who is Beachbody On Demand for?
Beachbody on Demand was created for those who want to exercise from the comfort of their home and have many options while doing so.
While going to a gym does have many benefits, working out from home allows you to skip the commute, save on a gym membership, and generally increases consistency as well.
How does Beachbody work?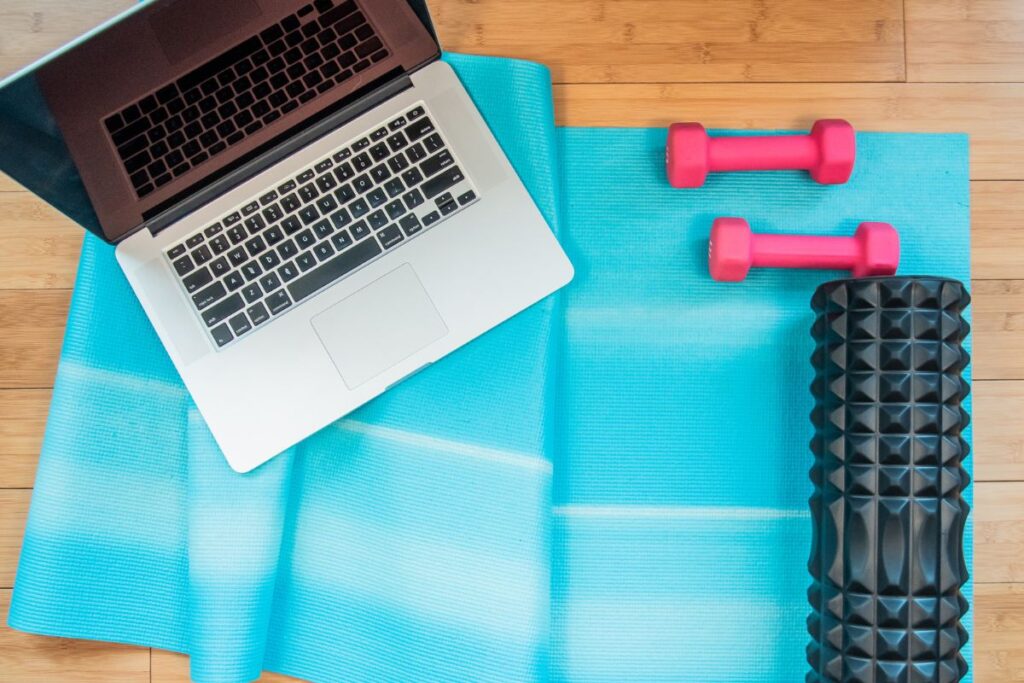 1. Programs and Classes
Because Beachbody is designed to help nearly anyone achieve their health and fitness goals, there are programs and classes of all levels.
Whether you have zero experience with exercising or are an athlete, it's likely that you will find a program that's targeted toward you.
The wide variety of programs also is great for those who get bored easily with workout regimens because you can continuously switch things up as you see fit.
2. Streaming Devices
Similar to Netflix or Hulu, BeachBody is a streaming platform. Because of this, you need a streaming device to follow along with workouts and various videos.
BeachBody can be accessed on a tablet, desktop, smartphone, or TV.
3. Equipment Needed
What equipment is required is highly dependent on the program you choose. Some programs require no equipment whatsoever, while others may have you use things like bands, dumbbells, and yoga mats.
Assess what you already have in your home and whether or not investing in more equipment is worth it to you. If not, that's perfectly fine! Just ensure whatever workout routine you select is compatible with your home gym.
4. Hybrid Calendars
One important component of BeachBody is that you have the option of creating hybrid calendars.
Essentially, a hybrid calendar is when you are in more than one program at once and want to schedule your workouts to maximize the benefits.
Before engaging in hybridization, be sure to get familiar with the programs available, choose programs that are similar to the end goal, and find workouts that are on a similar level of difficulty.
5. Supplements
Beachbody has a wide range of supplements that they love to promote in their programs. Shakeology is probably the most popular and heavily advertised of them all. It's a nutrition shake meant to increase your energy levels and support digestive health.
While you may benefit from any of Beachbody's supplements, the constant advertisement of the insider products is one of the company's biggest downsides. It can come across as too pushy and salesy.
What workouts are on Beachbody On Demand?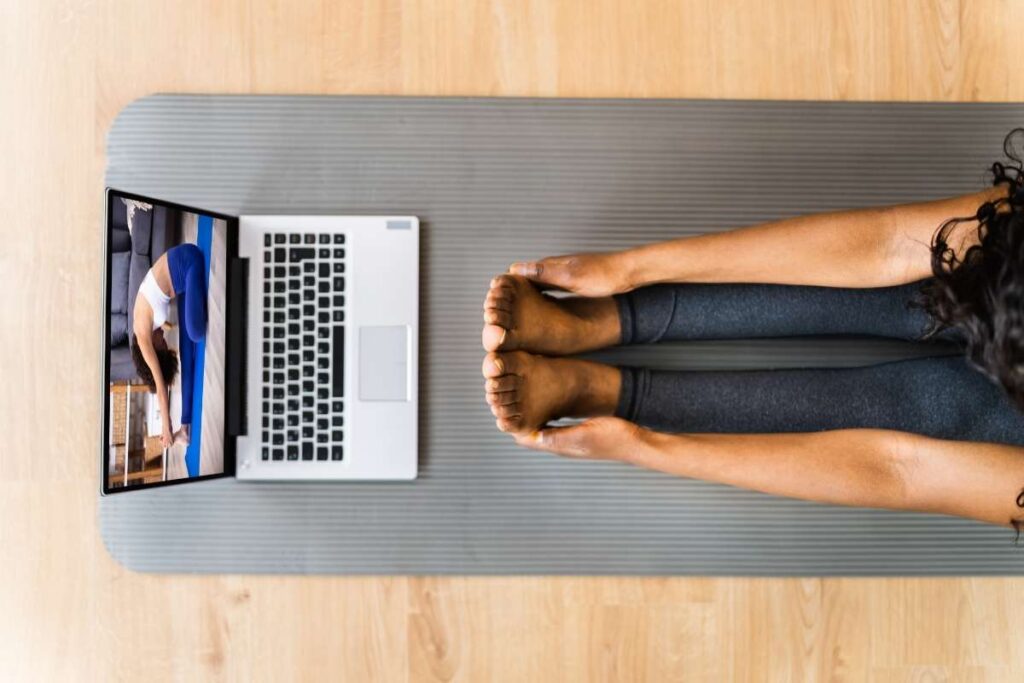 With over 1,500 workouts available, it can be overwhelming to know which program to start with! Take a look at seven popular programs to see if any of them are of interest to you.
1. Job 1 By Jennifer Jacobs
Job 1 is one of Beachbody's newest programs led by Jennifer Jacobs. She believes that a healthy lifestyle is an important job, and her intensity shows through in this program.
Job 1 is a 4-week program that involves exercising five days a week for 20 minutes at a time. It is a functional training program designed for those who live a busy lifestyle but still want to get in regular exercise.
Within each workout, ten minutes are dedicated to strength training and ten minutes to cycling.
Bonus – this is the first program filmed in both English and French!
2. P90X3 By Tony Horton
P90X3 is not for the faint of heart! This 90-day program involves 21 workouts that take 30 minutes to complete each.
Overall, P90X3 is for those who want to transform their physique in an extremely efficient way. And, because the workouts are only half an hour, be prepared to put work in for the entire duration!
It includes muscle building, cardio, yoga, pilates, and more. You also need dumbbells or bands, a chin-up bar or bands with door attachment, and a yoga mat to complete the workouts properly.
3. LIIFT4 By Joel Freeman
Not interested in doing the same workouts over and over? Joel Freeman has made sure you don't have to with LIIFT4!
This program involves a combination of intense cardio and heavy lifting to get you in shape in no time. There are 32 unique workouts, and it is recommended you train four days a week for optimal results.
4. Focus T25 by Shaun T
Are you an intermediate when it comes to fitness, but you don't have time for hour-long workout sessions?
Shaun T created Focus T25 as an efficient way for you to burn fat and improve your cardiovascular health. The program consists of 17 workouts that last only 25 minutes each.
To complete these workouts, you will need dumbbells or resistance bands.
5. 3-Week Yoga Retreat
Have you always wanted to try yoga, but you weren't sure where to start? Beachbody's 3-Week Yoga Retreat was designed for beginners who want to learn the basics of yoga and explore its many physical and mental benefits.
This program does require daily commitment for the entirety of the three weeks, and you will need a yoga mat to get started. Other equipment, like yoga blocks and a pillow, is recommended but not required.
Each yoga session lasts between ten and 32 minutes.
6. Body Beast by Sagi Kalev
Want to be trained by the bodybuilder Sagi Kalev? Through the Body Beast program, he takes you through intense workouts designed to help you build muscle and burn fat.
Body Beast is a 90-day program that consists of 19 workouts ranging from 11 to 53 minutes each. It is recommended that you train six days a week in addition to following a nutrition regimen, so this program will require a good amount of commitment.
Also, if you want to see how Body Beast stacks up against other programs, check out my full review of Body Beast.
7. 21-Day Fix by Autumn Calabrese
Want to see how you can transform your body in only 21 days? Autumn Calabrese created the 21-Day Fix to help you continue along your weight loss journey in a fun and simple manner.
This program is designed for beginners and consists of 14 workouts that last 30 minutes each. To get started, you will need dumbbells or bands for resistance training.
How much does Beachbody cost?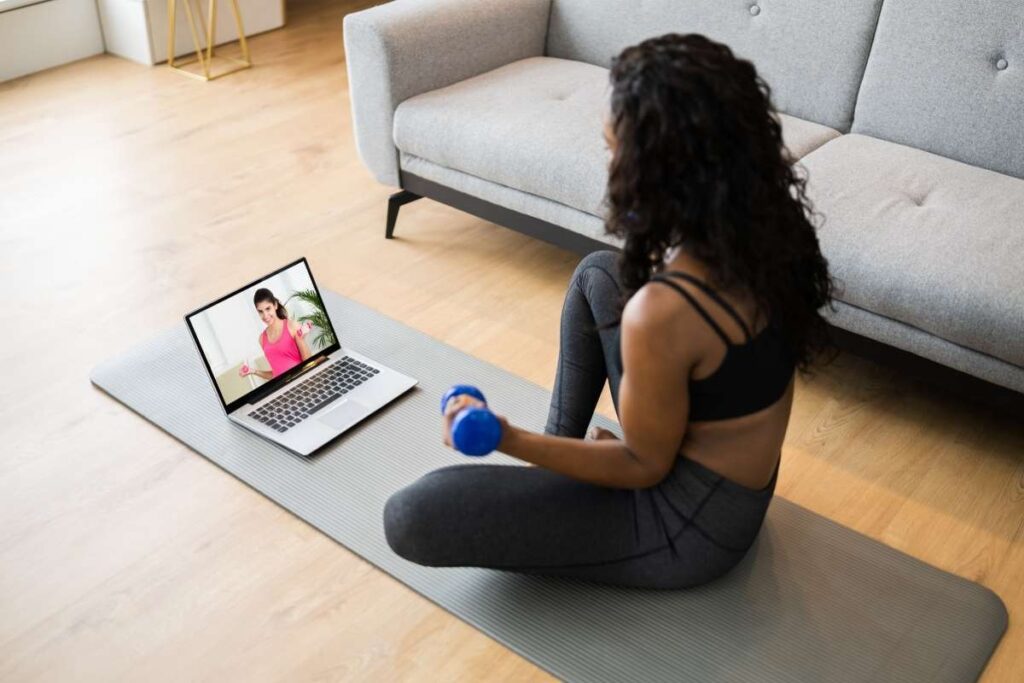 3 Months
A three-month Beachbody membership costs $59.58 and only includes BOD. This comes to $19.86 per month.
6 Months
A six-month membership costs a total of $77.70 and also only includes BOD. This monthly rate comes out to $12.95.
12 Months
If you wish to sign up for a year, you have two options. The first costs $99 for BOD only while the other costs $298 for BOD and Beachbody on Demand Interactive (BODi).
Is Beachbody free with Amazon Prime?
If you have Amazon Prime, you can get access to the Beachbody app for free, but you still need to pay for a subscription.
Click here to learn more details.
What is included in the membership?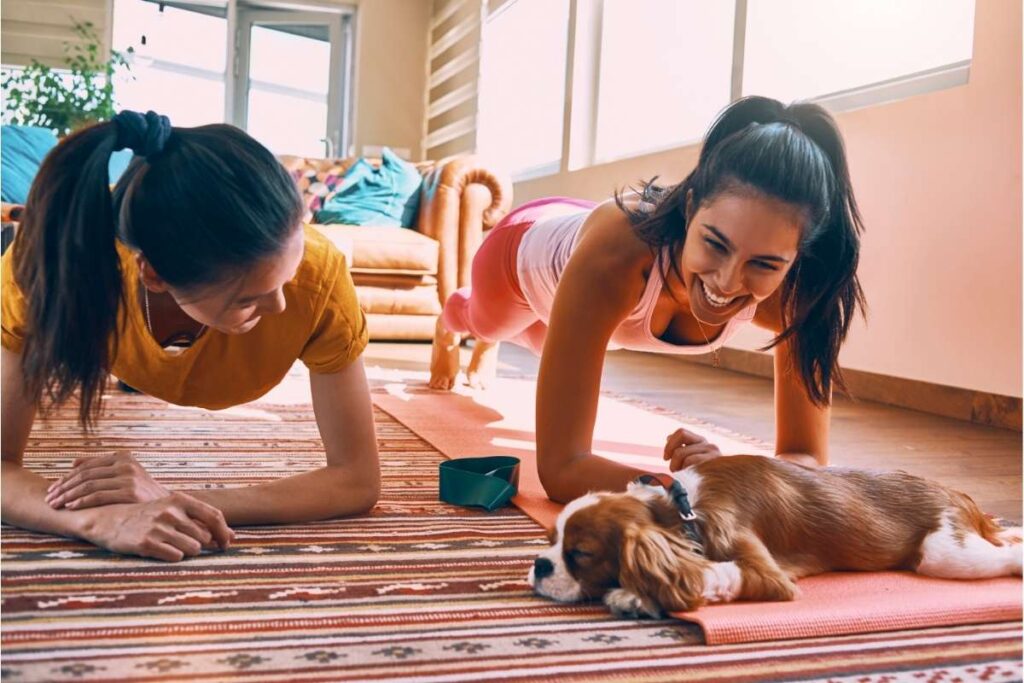 1. Programs
Since they started in 1998, Beachbody has filmed and released over 75 programs, and there's more on the way!
The purpose of having so many programs is to ensure that almost everyone can find a routine they enjoy doing that brings them closer to their personal health goals.
The following are just a few categories you have to choose from:
Short workouts
No equipment required
Great for beginners
Weight loss
Strength and muscle building
Lean and sculpted
Kickboxing and MMA
Barre and pilates
Yoga
Mobility and recovery
Meditation
2. Nutrition
While the main reason you may be interested in Beachbody is for the workouts, it is worth your time to take a look at the nutrition resources they have to offer as well.
Products and Supplements
Beachbody has created a whole supplement line to help their users with nutrition. These include products like nutrition shakes, collagen, and protein bars.
As a nutritionist, I personally do not think buying any of these products is necessary for your success. However, if you feel as if utilizing them will help keep you on track, then they are worth a try.
Nutrition Programs/Plans
Are you a bit lost with what you should be eating in addition to exercise to better your health? Beachbody has created a series of nutrition programs to help!
Dietitians and other experts have created video series that address topics like gut health, weight loss, portions, and more.
Consider choosing a nutrition plan to follow in addition to your workout regimen.
Recipes
With BODi, you can access hundreds of tasty and healthy recipe videos, meal plans, and grocery lists.
You can also utilize recipe filters like gluten-free, vegan, vegetarian, and no-dairy.
3. Personal Trainers
Beachbody is diligent when picking the trainers that lead the programs.
These trainers have gone through health journeys themselves and many have various health and wellness certifications.
A plus of having access to so many different programs is that you also have access to various personal trainer personalities. Some people perform better when being calmly guided while others need to be motivated with tough love.
4. Tracker
On the Beachbody website, there is a tab labeled "Tracker" that you can click on to take you to a log. On this log, you can keep track of everything you are doing as you move toward a healthier lifestyle and develop good habits.
You are able to track your workouts, Shakeology, meals, nutritionals, water, weight, measurements, and progress pictures.
5. Community Support
Beachbody also provides you with a sense of community and helps remind you that you are not alone on the challenging road to becoming healthier and happier.
If you are someone who prefers to have some accountability from others, you can try joining a BOD group.
Things to Consider Before Buying Beachbody On Demand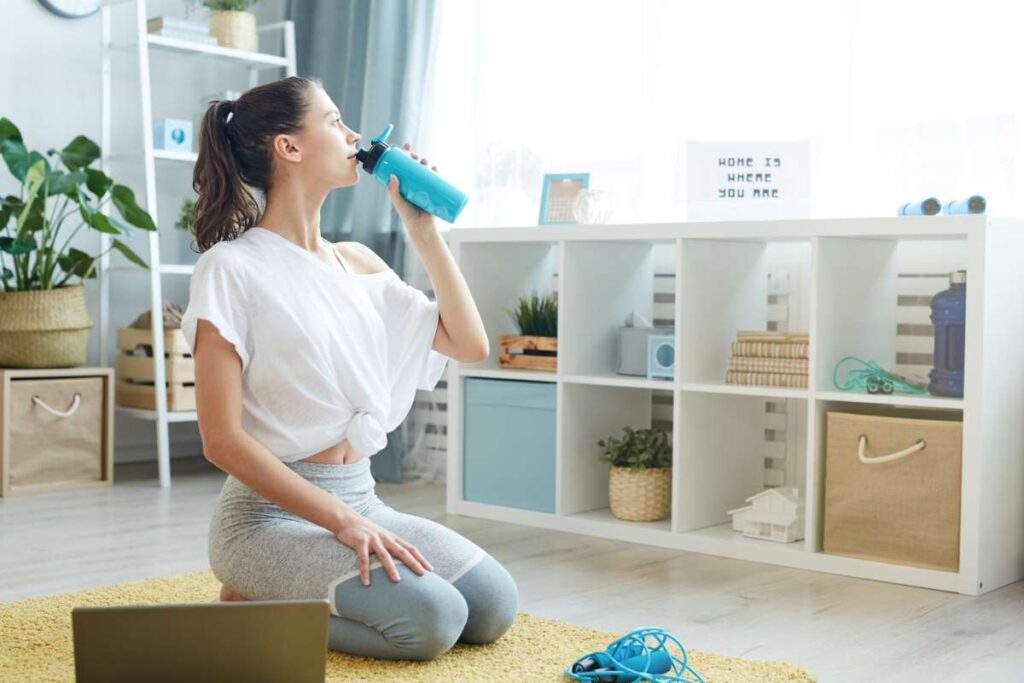 1. Online Program Only
It's important to be aware that all fitness guidance you receive will be online with Beachbody. While this is not an issue for many people, some prefer to have an in-person trainer to take them through their workouts.
It can be easy to just click out of a workout video when you aren't feeling motivated, but it's not so easy to walk away from a trainer at the gym in the middle of a workout!
2. Subscription-Based
Because Beachbody is a streaming platform, you have to pay for a subscription to have access to its many programs.
You can choose between three, six, and 12-month plans. You also can upgrade from BOD to BODi if it will serve you better in reaching your goals.
3. Requires Equipment
While there are some workouts that you can do with your body weight alone, most Beachbody workouts require some sort of equipment. The most common equipment needed is a yoga mat and dumbbells or resistance bands.
If you do not have any equipment at home and do not wish to purchase any, the cost of the subscription may turn out to be too expensive. Consider the percentage of programs you will actually be able to complete with your body weight only.
4. Self-Motivated
While the trainers will be doing their best to keep your spirits high during the workout videos, it is up to you to actually show up every day and finish the assigned workout.
Some people are more than capable of reaching their fitness goals with self-discipline, but others prefer to have a coach actively checking in on them and reminding them of why they started in the first place.
Be honest with yourself before you spend your hard-earned money. Will a lack of in-person motivation lead to you abandoning the program?
5. Nutritional Resources
While exercise alone has numerous benefits, it is difficult for anyone to reach their fitness goals without eating a nutrient-dense diet.
Luckily, many Beachbody programs also provide nutritional guidance that will give you an idea of what should be happening in the kitchen outside of your workouts.
6. No Personalization
Beachbody certainly provides plenty of options when it comes to workouts, but nonetheless, no program they offer will be customized for your specific needs and lifestyle.
Take a moment to consider whether you would prefer to go a different route that would allow you to get a personalized workout and meal plan. This could be more likely to get you to where you want to be.
Does Beachbody on Demand really work?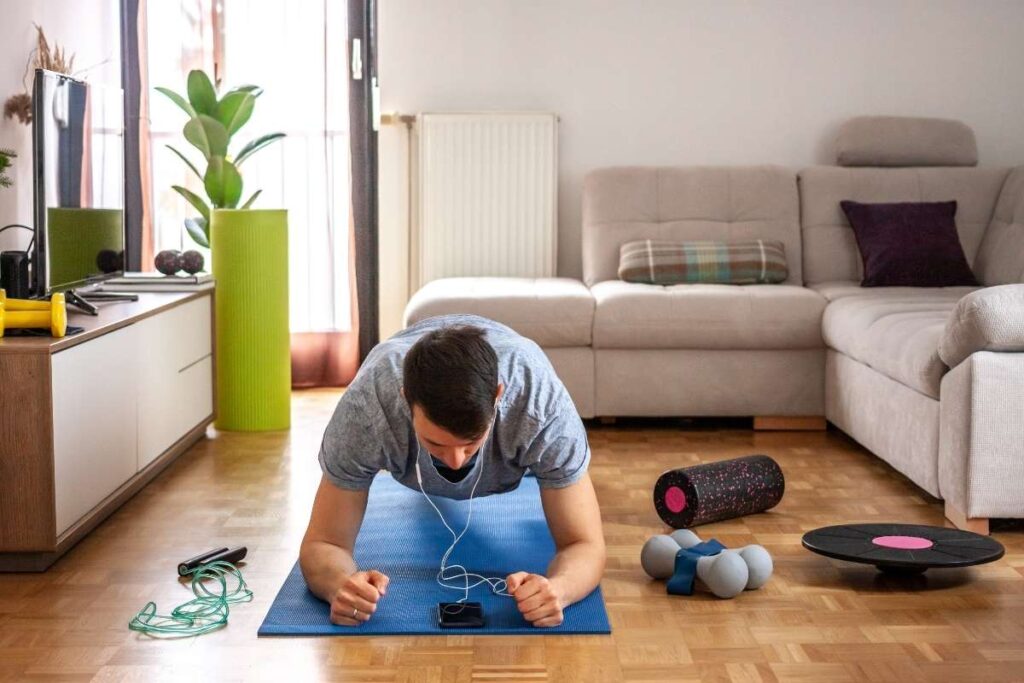 Beachbody is a well-known brand with a lot of devoted fans.
However, for some people, it may not be the best since you are pretty much all on your own with it.
You do have the option to join a group, but there is still no one actually doing the workouts with you. There's no friend with similar goals or a trainer that can ensure you have proper form and are doing everything you need to do to prevent injuries.
The large array of workout programs to choose from is a huge plus, but it is important to recognize that even though you have plenty of choices, none of them are personalized to your specific needs.
That said, you can certainly get in shape and live a healthy life by going through their program. But it can be an inefficient program for helping you reach your particular goals, realistically and on your schedule.
Also, it is important that you don't get sucked into the many product advertisements that they slip into every program and resource.
The reality of it is that you are already spending money on the workout and nutrition programs, and you don't need to fork over anymore for their supplements.
Stick to whole, nutritious foods and ample lean protein sources that you can buy at your local grocery store, and you will be perfectly fine!
That being said, there are certainly programs out there that could work better for you. One of our personal favorites is FlexIt Fit because they provide personalized one-on-one attention that allows you to work out from home while achieving your goals with safe, effective guidance.
How do you cancel Beachbody?
Luckily, canceling BeachBody is not a stressful process, and you don't even need to talk to anyone on the phone. If you currently have a subscription and wish to cancel it, follow these steps:
Sign into your account.
Click on "Memberships & Subscriptions" under "My Account."
Click "Manage" on the right side of the subscription you would like to cancel.
Click "Cancel Membership."
Select either to turn off auto-renewal or cancel the membership.
Beachbody On Demand Pros
There are a lot of programs for you to choose from.
Most programs provide nutritional guidelines for you to combine with your workouts.
The baseline subscriptions are fairly affordable.
You can create hybrid calendars if you want to go through more than one program at once.
You can join a group if you need some extra motivation and accountability.
There is an extensive recipe database for healthy and tasty meal ideas.
Beachbody On Demand Cons
It is not available in most countries.
There are numerous product advertisements in almost every program.
Many of the programs require expensive equipment that may not be realistic for your home gym.
While the baseline subscriptions are affordable, the program upgrades are quite costly.
There is no option to have your workout plan customized for your personal goals and lifestyle.
There isn't a personal trainer on live video to take you through the workouts and ensure optimal injury prevention.
Real Customer Beachbody On Demands Reviews
Everyone's health journey is going to be unique. Some Beachbody reviews say that they absolutely love it, while others think their money could have been better spent elsewhere.
Let's take a look at a few real Beachbody reviews and dive into the general consensus across the board for this program.
Positive Consensus
Makes working out easier since you can do everything at home
Skip the gym commute and save time
Programs are organized so you don't have to formulate your own workout plans
Really good workouts
Many customers believe it is appropriately priced
Negative Consensus
Similar workouts can be found for free elsewhere
Not ideal for those with minimal to no home gym
Overbearing with product advertisements, especially with Shakeology
Many customers consider it to be a pyramid scheme
Lack of general one-on-one attention
"The workouts are great! I think it's worth it as far as subscription plans go, however, I'm a firm believer that you can find workouts just as good on YouTube or fitness blender. If you don't want the hassle though, their on demand service is anything but a waste."
"My girlfriend bought a 200$ CAD kit that included : beachbody on demand for a year, 2 elastic bands and a 30 portion vegan cappuccino shakeology bag. I guess beachbody on demand is a good way for her to train at home, the workouts look challenging.
BUT the way the business works looks shady to me and the shakeology is way too overpriced… I see beachbody as a good gyming initiation for her and overall I guess the workouts could be good for you. Just be careful about the coaching pyramid scheme bull***t around it…"
"It wasn't my cup of tea. It felt like a huge push in conjunction with shakeology and their coaches and a part of their pyramid scheme. You can get the same quality from Dailyburn, Lesmills and the like."
"I love it! I have so far done insanity, max30 and now on Liift4. I think for the variety of workouts you get for $99/yr it's totally worth it.'
Alternatives To Beachbody On Demand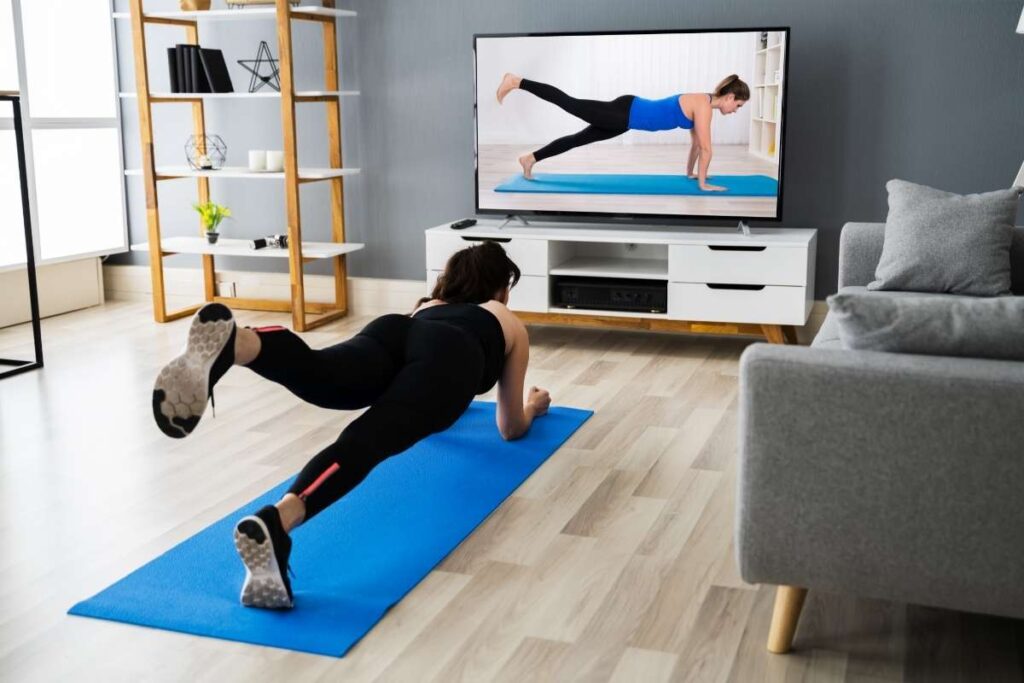 Found Weight Loss
Pros
Board-certified doctors are available for calls and video chats
It's a flexible program that provides sustainable results
There is a 90-day money-back guarantee
Cons
No trial period is available
The Rx Program is not available in some states
There can be potential side effects of the medication
Read our Found review here.
Superhero X12
Pros
Over 75 exercise and mobility demonstrations provided for workouts
Comprehensive and detailed nutrition guide
Access only requires a one-time payment and no subscription fees
Cons
Lack of visuals
Program not designed for someone wanting to improve flexibility and speed
Not a personalized program
Read our Superhero X12 review here.
Noom
Pros
There is no food restriction
Sustainable results are the focus
You can do a 14-day trial at a minimal cost
Cons
Is a more costly program
Can be excessively restricted with calories
There is no face-to-face interaction
Read our Noom review here.
Our Recommendation
While Beachbody is certainly helping some people make great progress, it is likely that FlexIt Fit can help you get to where you want to be much more efficiently.
When it comes to making a change, whether it be gaining muscle, losing weight, or something else, having a plan in place is essential.
When you sign up for FlexIt Fit, you're connected with a trainer based on your personal goals. The trainer then designs a workout plan for you based on what you are striving to achieve, your schedule, and what equipment you already have access to.
This means that every workout is personalized, and the trainer is with you every step of the way, so you never need to doubt what to do next. The trainer will also ensure that you are exercising safely and correctly.
If you find your goals change, no problem! Just let your trainer know, and they will adjust the workouts accordingly so you stay on track and keep moving forward.
Also, you can use the FlexIt Fit app anywhere. If you're traveling, you have to leave behind the bench and dumbbells that are required for many Beachbody workouts. With FlexIt Fit, your trainer can still take you through bodyweight workouts so you don't miss a beat.
There is also no constant promotion of supplements and products for you to have to sift through. There are also no customer reviews left mentioning pyramid schemes like many Beachbody reviews!
Pros
You can mix and match what type of trainers help you on your journey
You can use the app from anywhere
Compared to in-person training sessions, it is more affordable
You get to try your first session for free
They have excellent customer service
Cons
You are limited to whatever equipment you have in your home gym
Some reviews say the app itself could be improved
A few customers think pricing needs to be adjusted
Beachbody On Demand vs. FlexIt Fit
| | | |
| --- | --- | --- |
| | Beachbody on Demand | FlexIt Fit |
| Exercise | Over 75 programs and 1,500 workouts are pre-made and available. | Personal trainers and health professionals take you through live customized workout sessions when you schedule them. |
| Nutrition | There are various nutrition guides and programs available. There is also an extensive recipe database. | There are nutrition experts that you can schedule sessions with to receive advice and guidance for your body and goals. |
| Community | You can join a group if you need more support. | You have your connection with your trainer(s). |
| Cost | It ranges from $59.58 for 3 months to $99 for 12 months on a subscription basis. | Individual sessions cost between $30.60 and $74.50 depending on the plan you choose. |
| Trial Period | You can get a 14-day free trial if you agree to $24.99 per month after the trial. | Your first workout session is free. |
Where to buy FlexIt Fit
Interested in taking the next step with FlexIt Fit?
Read our FlexIt Fit review here
Final Recommendations
We hope that you enjoyed our Beachbody review and had some of your questions answered!
Beachbody offers various programs and abundant nutrition resources. However, they tend to push Beachbody products too hard, and there's no customization of their program.
Striving to achieve your dream physique is a challenge in itself. It's much easier if you have one-on-one attention from a trainer who understands your goals and weekly schedule.
Luckily, FlexIt Fit is an app that can provide just that for you! Click here to learn even more about FlexIt Fit.
Comment below your thoughts on Beachbody, and don't forget to share this review with anyone else who may find it helpful!
Frequently asked questions
Is Beachbody good for beginners?
There are certain Beachbody programs that have been designed for beginners, so if you are diligent with sticking to one of those, you should be one step closer to seeing Beachbody results!
Can you really lose weight with Beachbody?
If you are committed to following Beachbody workouts, eat the proper diet, stay hydrated, and get plenty of sleep, there is a great chance you could lose some weight.
What Beachbody program has the best results?
It is hard to determine which of the many Beachbody programs has delivered the best results because it is unknown as to what people have been doing outside of the program in terms of nutrition, sleep, and other activities. 
Some people may do a Beachbody program but then not put in any effort with other aspects of their lifestyle, and this will lead to their results coming a lot slower even if the program itself is considered the best.
The program that will deliver you optimal Beachbody results is the one that is geared toward your goal that you will enjoy and be able to stick to.
Is Beachbody worth the money?
Some Beachbody reviews state that it is certainly worth the money while others say you can find the equivalent on YouTube. 
It is dependent on your goals and personality as to whether or not the Beachbody products and programs are worth the money.
Are all workouts included in Beachbody On Demand?
Yes, if you have a Beachbody on Demand subscription, then you have access to all the workouts.
Which Beachbody burns the most calories?
While it is extremely dependent on your height, weight, equipment used, and effort put in, Core De Force MMA Shred has been stated in one of the Beachbody reviews as being a workout that burns a ton of calories!
Popular Product Reviews: