This post may contain affiliate links at no additional cost to you. As an Amazon Associate I earn from qualifying purchases. Click to view our full disclosure.
Herschel Walker dominated the headlines in the sporting world throughout the 80s and 90s.
A youth who would struggle with weight issues and bullying, Herschel transformed himself into an elite sportsman across the NFL, the Olympics, and MMA.
But have you ever wondered what Herschel Walker did to build the incredible physique that would help him compete at an elite level in many different sports?
Today, let's discuss the Herschel Walker workout routine and diet plan. We'll go over his training fundamentals and legendary 3,500 push-up and 3,000 sit-up workout routine.
Let's dive in.
Herschel Walker Current Bio and Stats
Herschel Junior Walker was born on March 3rd, 1962 in Augusta, Georgia.
Growing up, Walker was overweight and had a stutter when he spoke, making him a prime target for bullies.
To break free of this, he asked the track and field coach to help him become stronger and faster.
His coach offered him some sound advice, telling him to work hard, begin sprinting, and perform bodyweight training.
This would be the point that Herschel would turn his fortune around, starting his training plan that same evening.
It was the beginning of what the world would come to recognize as Herschel's legendary work ethic.
Performing push-ups between ad breaks, sprinting fields, and later adding pull-ups, squats, and dips to round out his training, Walker never missed a single day.
Herschel would go on to attend Johnson County High School in Wrightsville, where he would be a part of the football, basketball, and track teams.
Walker's dedication to training transformed him into an elite high school sportsman, leading the Trojans to their first state title championship. He also collected wins in the 100-yard and 220-yard days and shot put at Georgia High School Association T&F State Championships.
His prowess on the field garnered national attention, with Walker accepting offers for both track and field and football at the University of Georgia.
Walker's drive led him to three-time unanimous All-American Honors in both track and football, as well as a Heisman Trophy in 1982.
But Walker was not done, signing with Dallas Cowboys in the 1985 NFL draft, starting a career that would span a solid 12 years.
Herschel also competed in the 1992 Winter Olympics as a member of the United States bobsled team.
Years later, Walker would enter the Octagon at the age of 47, all this a testament to his will to push mind and body – no matter what the odds.
Age: 61 Years Old
Height: 6'1" (185 cm)
Weight: 225 lbs (102 kg)
Birthday: 3rd March, 1962
Occupation:
Retired Football Player
Former Olympic bobsledder
Former Sprinter
Former Mixed Martial Artist
Retired/Active: Retired from sports
Accolades:
2x Second-team All-Pro (1987, 1988)
2x Pro Bowl (1987, 1988)
National Champion (1980)
Heisman Trophy (1982)
3x SEC Player of the Year (1980-1982)
3x Unanimous All-American (1980-1982)
Herschel Walker Workout Fundamentals
Read More: Tom Platz Workout Routine
Herschel Walker's workout fundamentals are what put him on the map in the elite sporting world.
With a preference for bodyweight training, Herschel rarely trained with weight. He attributes his massive physique to thousands of reps performed with nothing more than his body for resistance.
Herschel would do a staggering 3,500 push-ups, 3,000 sit-ups, and 1,500 pull-ups, among many other insanely high-volume exercises every single day.
Where did he learn to pull these large numbers? His discipline came from simply reading about Marine training.
To mix things up, he would change hand positions and use a variety of different exercises to target different muscle fibers.
What makes this even more crazy is that when Herschel wanted to challenge himself further, he would tie a weight around his body to increase resistance.
Herschel was also a big believer in running for cardiovascular fitness, regarding it as the foundation of strong athletic performance.
From a young age, he began performing hill sprints to improve speed, endurance, and power. And in true Herschel fashion, he did it with a weighted vest or pulling tires just to up the ante.
Herschel has also been an accomplished 5th-degree black belt in Taekwondo since college, this naturally coming off the back of being bullied in school.
His incredible willpower comes from the sacrifices he made for continuous self improvement. He knew that so many other people want to achieve the same goals he had, so he willed himself to outwork them.
To document and share his secrets, Herschel released Herschel Walker's Basic Training sharing his workouts and training schedule to help readers improve their athletic performance.
Herschel Walker Workout Routine
Read More: Michael B. Jordan Workout Routine
Herschel Walker's workout routine is legendary for its insane volume. However, besides the raw figures, it is not clearly documented.
To help break this down into a digestible format, here's a Herschel Walker workout routine that you can follow on your way to complete his high-volume sets.
Below we have the exercises, sets, reps, and rest time to give you a clear training outline.
There's also a weekly training schedule to help you get your routine sorted.
Herschel Walker Bodyweight Workout
The exercises will be listed in groups with a range of variations. All are to be completed in a single day.
We have taken many of Herschel's preferred variations and added some of our own to help break up the routine.
The exercises below also have a rest time of 60 seconds. However, this should not apply if you are doing the exercises throughout the day.
Herschel Walker Workout Split Weekly Schedule
| | | | | | | |
| --- | --- | --- | --- | --- | --- | --- |
| Mon | Tues | Wed | Thurs | Fri | Sat | Sun |
| Train | Train | Train | Train | Train | Train | Train |
Push-Ups (3,500 Reps)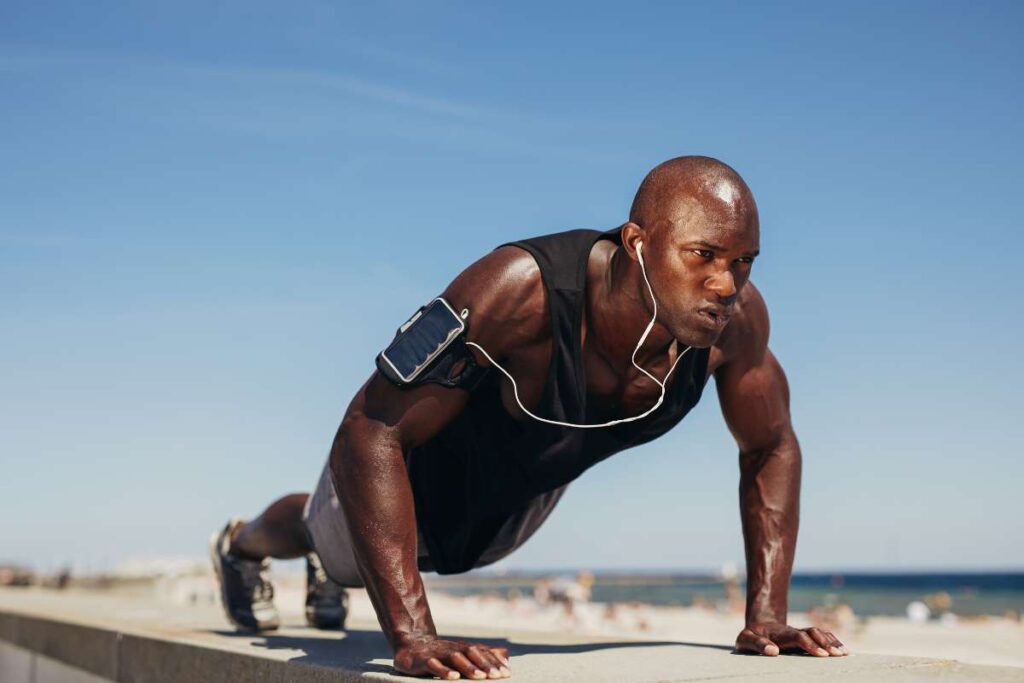 | | | | |
| --- | --- | --- | --- |
| Exercise | Sets | Reps | Rest |
| Push-Up Half Reps | 21 | 50 | 60 secs |
| Decline Push-Up | 21 | 50 | 60 secs |
| Single-Arm Push-Ups | 7 | 50 | 60 secs |
| Handstand Push-Ups | 7 | 50 | 60 secs |
| Diamond Push-Ups | 14 | 50 | 60 secs |
Pull-Ups (1,500 Reps)
| | | | |
| --- | --- | --- | --- |
| Exercise | Sets | Reps | Rest |
| Chin-Ups | 15 | 20 | 60 secs |
| Pull-Ups | 15 | 20 | 60 secs |
| Neutral Grip Pull-Ups | 15 | 20 | 60 secs |
| Behind the neck Pull-Ups | 15 | 20 | 60 secs |
| Narrow Grip Pull-Ups | 15 | 20 | 60 secs |
Sit-Ups (3,000 Reps)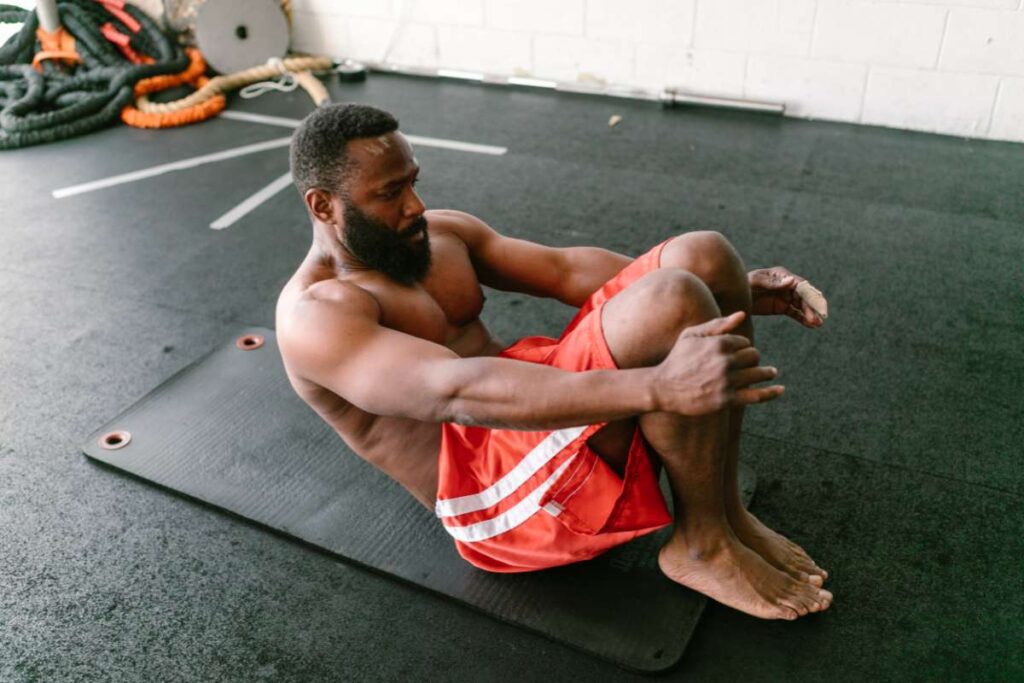 | | | | |
| --- | --- | --- | --- |
| Exercise | Sets | Reps | Rest |
| Bent-Leg Sit-Ups | 6 | 100 | 30 secs |
| Straight-Leg Sit-Ups | 6 | 100 | 30-45 secs |
| Legs on Chair | 6 | 100 | 30-45 secs |
| Leg Raises | 6 | 100 | 30-45 secs |
| Russian Twists | 6 | 100 | 30-45 secs |
Dips (1,000 Reps)
| | | | |
| --- | --- | --- | --- |
| Exercise | Sets | Reps | Rest |
| Wide Dips | 10 | 25 | 60 secs |
| Narrow Dips | 10 | 25 | 60 secs |
| Bench Dips | 10 | 25 | 60 secs |
| Neutral Dips | 10 | 25 | 60 secs |
Lunges & Squats (1,000 Reps Each)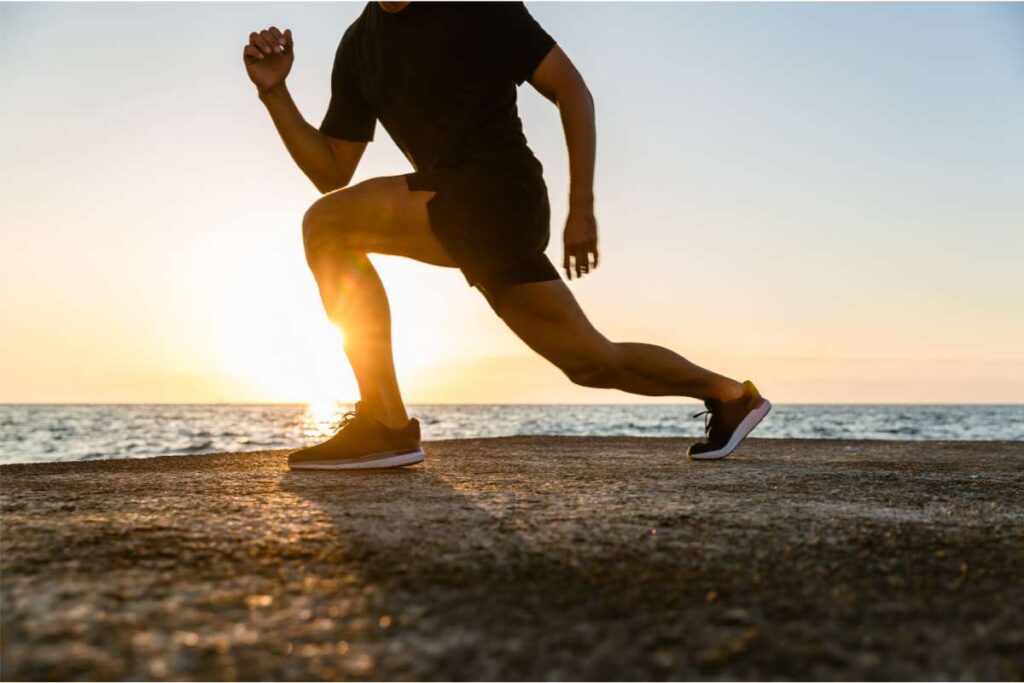 | | | | |
| --- | --- | --- | --- |
| Exercise | Sets | Reps | Rest |
| Walking Lunges | 10 | 25 | 60 secs |
| Alternating Lunges | 10 | 25 | 60 secs |
| Alternating Reverse Lunges | 10 | 25 | 60 secs |
| Curtsy Lunges | 10 | 25 | 60 secs |
| Squats | 10 | 25 | 60 secs |
| Sumo Squats | 10 | 25 | 60 secs |
| Narrow Squats | 10 | 25 | 60 secs |
| Pulse Squats | 10 | 25 | 60 secs |
Herschel Walker Dieting and Food Preferences
Read More: Andrew Huberman Workout Routine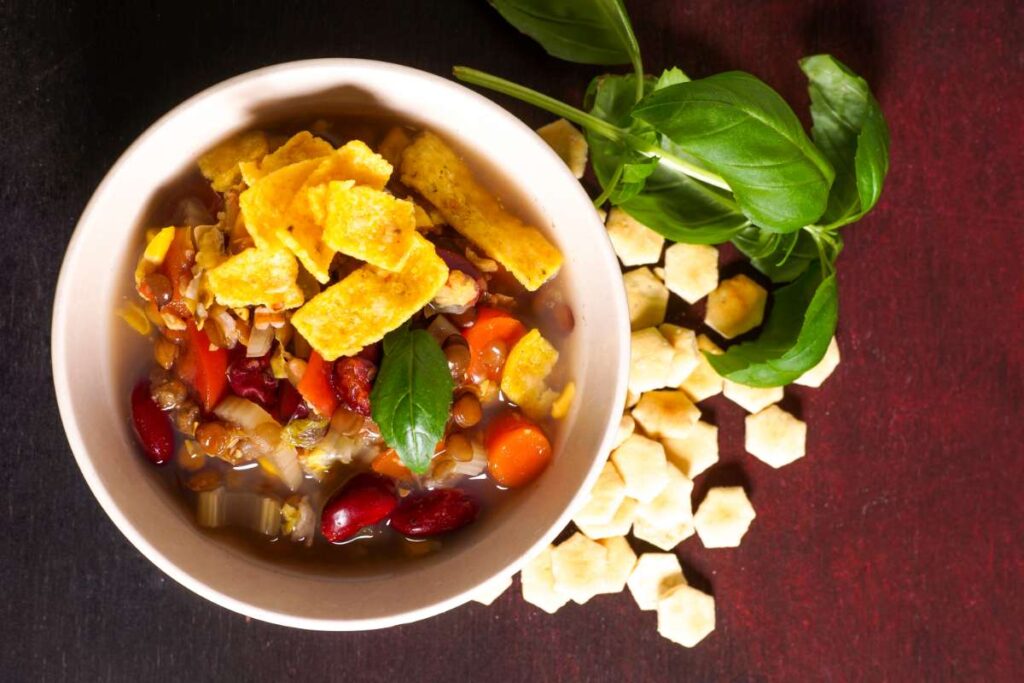 If you thought that Herschel's daily workout was insane, this is where it gets more crazy.
Herschel believes in eating one meal per day at dinner, largely made up of bread, salads, and soups. He never ate red meat, only eating chicken on the odd occasion.
| | |
| --- | --- |
| Meal | Food |
| Meal 1 | Bread, Salad, Soup |
Herschel Walker Diet Plan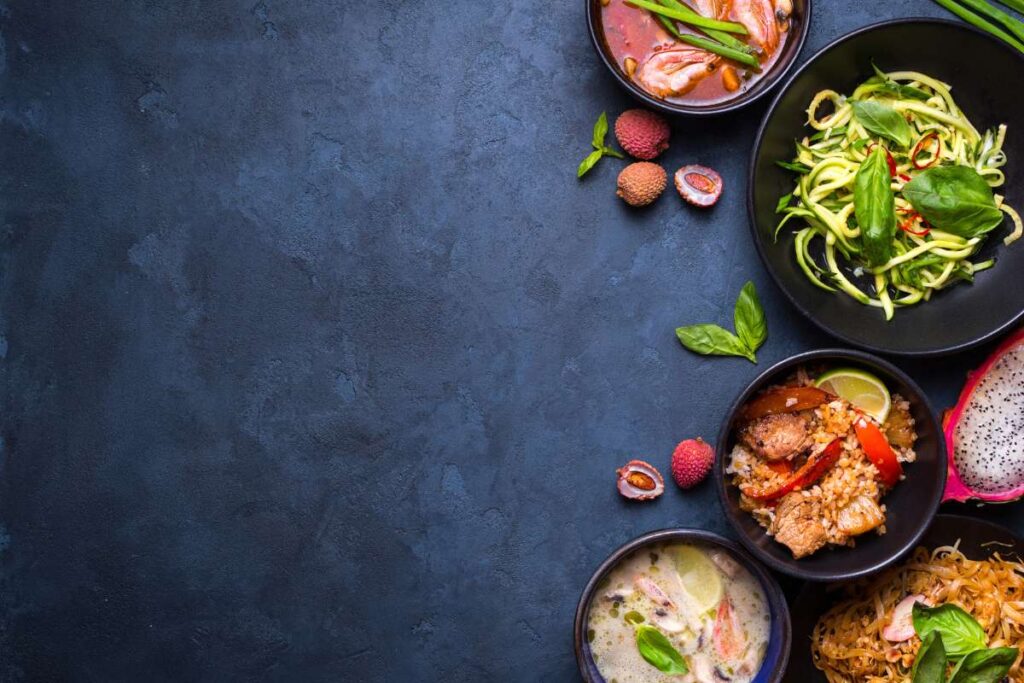 Herschel Walker's dieting and food preference is far from the norm, especially when you stack it against his grueling daily workout routine.
We could quite easily give you the same "diet plan" to mimic Herschel's, but this would be risky, leaving you under-fueled for these intense workouts,
Below, we have created a Herschel Walker-inspired diet plan to give you variety as well as the energy necessary to perform his workout.
We will expand on, to two meals, with a focus on high-protein, nutrient-dense foods.
Below, we have added chicken and eggs. If you want to try this free of animal protein, simply take these out.
Meal 1
1x Cup Oatmeal with Almond Milk, Banana, Berries
Plant-Based Protein Shake
2x Poached Eggs
2x Whole Wheat Bread
Meal 2
(Optional) Baked Chicken Breast with Olive Oil, Black Pepper, Lemon, Garlic and Chilli
Homemade Vegetable Noodle Soup
Whole Wheat Roll
Green Salad (Cherry Tomatoes, Green Peppers, Red Onion, Baby Spinach, Avocado)
Protein Yogurt
Mixed Fruit
Plant-Based Protein Shake
Herschel Walker is a freak of nature. His choice to eat fewer meals with little to no protein intake is unheard of. We strongly recommend against it.
For you to put on mass and fuel your body, it is recommended that you eat a nutrient-dense diet containing complex carbs for fuel, protein for building muscle, and healthy fats to absorb essential nutrients.
To find out what your body needs to perform this intense training routine, use our advanced calorie and macronutrient calculator.
This will give you a breakdown of the exact nutrients you need to complete your workout, pack on mass, and recover.
Just punch in your age, gender, height, weight, and activity level to receive your precise calorie and macronutrient intake to help you achieve incredible results.
Herschel Walker Supplement Preferences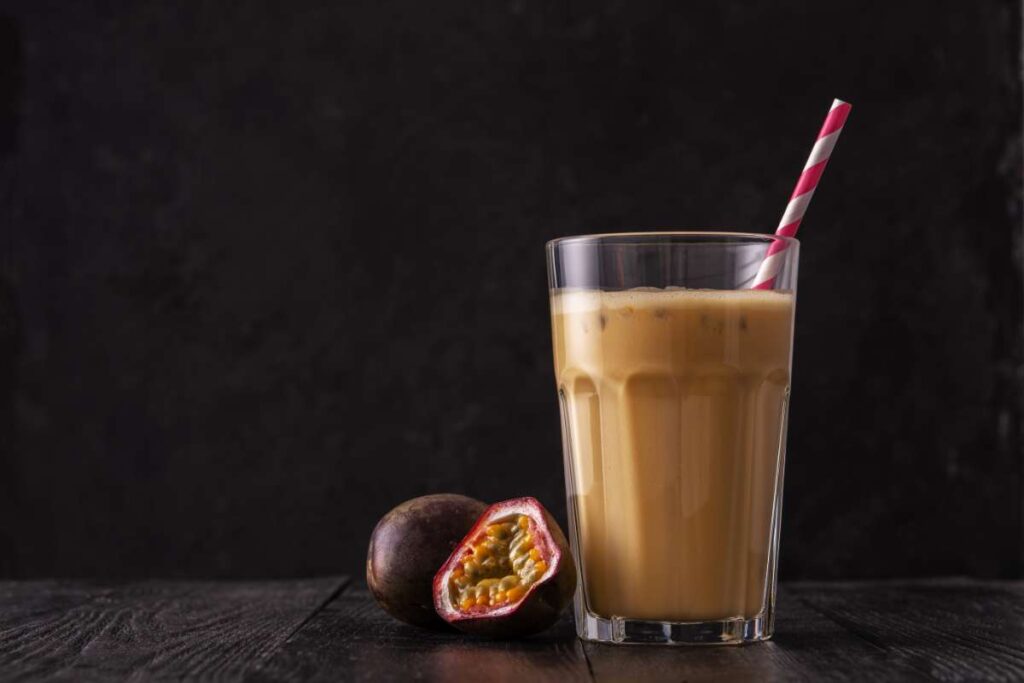 Herschel Walker's approach to supplementation was exactly the same as his dieting and food preferences – he had none.
Walker believed that he got everything he needed from his one meal per day.
We, on the other hand, believe that to perform this kind of workout with only two meals per day, your body will require a boost in nutrition.
Below are some supplements we recommend to support your body when performing the Herschel Walker workout routine and diet plan.
Final Thoughts
Herschel Walker's journey from being an overweight and bullied youth to becoming one of the world's greatest sportsmen is truly inspiring.
His grueling routine and dedication to pursuing greatness are near-unmatched in the fitness world.
To say his methods are unique would be an understatement. Replicating his superhuman high-rep bodyweight routine and spare diet can be dangerous for many.
If you are considering trying the Herschel Walker workout routine and diet plan, adapt it to be a bit more realistic. Schedule your training sessions, eat a nutritious diet high in protein, and you're sure to get results.
So, what do you think about Herschel's workout program? Are you going to give it a try?
Let us know in the comments.
How old is Herschel Walker?
Herschel Walker was born on March 3rd, 1962, making him 61 years old.
How tall is Herschel Walker?
Herschel Walker was born on March 3rd, 1962, making him 61 years old.
How many pushups does Herschel Walker do every day?
Hersche Walker does between 3,000-3,500 push-ups per day, although in many of his interviews he says he can do 5,000.
What was Herschel Walker workout routine?
The Herschel Walker workout routine is 3,500 push-ups, 3,000 sit-ups, 1,500 pull-ups, 1,000 dips, 1,000 lunges, 1,000 squats.  
Did Herschel Walker workout with weights?
No, Herschel Walker does not train with weights, he only uses bodyweight for resistance. He would at times wear a weighted vest or flip tires.
What will 1000 pushups a day do?
1,000 pushups a day will build lean muscle, increase muscle endurance, and improve your overall physique.
Popular Celebrity Workout Routines: