This post may contain affiliate links at no additional cost to you. As an Amazon Associate I earn from qualifying purchases. Click to view our full disclosure.
Over the past decade, Gordon Ryan has dominated the sport of Brazilian Jiu Jitsu (BJJ).
Beginning his journey at the age of 15, Ryan quickly became an absolute force on the mat.
Over the course of his career, he tore through the competition to collect five ADCC gold medals, earning him the nickname The King.
So, how does Gordon Ryan train to achieve such staggering achievements?
Today, let's discuss the Gordon Ryan workout routine and diet plan. We will cover his BJJ training and weight training routines as well as his supplement preferences to help you train like The King.
Let's dive in.
Gordon Ryan Current Bio and Stats
Gordon Ryan was born on the 8th July 1995, in Monroe, New Jersey.
Gordon began practicing BJJ at the age of 15 under Miguel Benitez. He quit his job at age 20 and moved to the Henzo Gracie Academy in New York.
Here, he would begin practicing under John Danaher, a grappling expert more widely known as the famous George St. Pierre's coach.
This is where Ryan began his journey into no-gi grappling. Danaher taught some of the world's most promising athletes, in what would become known as the "Danaher Death Squad."
Under Danaher, Ryan made waves in the sport. Taking off with a good start as a black belt, it was in 2016 that he caught the world's attention at the Eddie Bravo Invitational.
From here, his fame expanded, clocking an incredible 88 wins, five losses, and three draws. He also collected five ADCC gold medals and a mammoth 54 consecutive wins.
His proficiency on the mat comes from his expert coaching, his understanding of complex techniques, and his strict muscle and strength building training regimen.
This is what made Gordon Ryan The King – and the world's best grappler.
Age: 27 Years Old
Height: 6'2" (188cm
Weight: 220-230 lbs (99-104 kg)
Birthday: 8th July, 1995
Occupation: Brazilian Jiu Jitsu Competitor
Retired/Active: Retired (Leave of absence due to health issues)
Accolade: 5 ADCC gold medals, 54 consecutive victories
BJJ Record: 88 wins, 5 losses, and 3 draws
Gordon Ryan Workout Fundamentals
Read More: Dwayne Johnson Workout Routine
Gordan Ryan's approach to training is incredibly strict, from what he eats in the morning and his daily workouts, right down to the car he drives.
All these things come together to help him lock in mentally, reducing distractions and focusing on improving his performance.
His mornings start early, taking an antacid an hour before eating his breakfast. Then, his 8 am BJJ class consists of one hour of technique and 45-60 minutes of grappling.
After class, he gets into the gym for a weights session, followed by a break before heading back in for his afternoon BJJ class.
At the end of each day, Gordon finishes off with an ice bath and sauna to help him recover for the next day of intense training.
For Gordon's weight sessions, he predominantly focuses on the upper body to increase his muscle mass and strength.
He limits his leg and lower body training as he believes it reduces his mobility, which is essential for BJJ.
The secret to Gordon Ryan's training is his approach to strength and conditioning. It's called the conjugate system. And it reportedly helps him increase mass and decrease injury.
This training style focuses on three primary methods to improve performance. The max effort method, dynamic effort method, and repetition effort method.
The max effort method is used to increase strength, gradually increasing weight while lowering reps.
The dynamic effort method uses more powerful movement to increase explosiveness and speed.
The repetition effort method uses a lighter load and has a focus on performing in a higher set and rep range to address weaknesses and increase mass.
Here, he uses high rep ranges, such as four sets of 20 with a drop set to finish, and minimal rest to fatigue his muscles.
Gordon Ryan Workout Routine
Read More: J.J.Watt Workout Routine
Now that we have Gordon's background and training principles, it's time to get into his workout routines.
Below, we have listed his resistance training routine and BJJ workout routine to give you the full Gordon Ryan training experience.
These programs will include exercises, sets, reps, and rest times, as well as a weekly schedule so you can train exactly like Gordon Ryan.
Gordon Ryan Workout Plan
Gordan Ryan's workout plan is based around traditional bodybuilding movements to help develop strength.
The sessions are completed between his BJJ sessions and are designed to increase his muscle mass and strength.
Gordon's training routine changes often, so his exact routine is unclear. So, we will take a collection of the exercises he performs and put them into a workout program.
His weight training schedule changes depending on the source. However, it is noted that he performs a typical bodybuilding split.
With this in mind we will create a two-day training split across five days, which will allow you to get adequate rest for each muscle group.
Weekly Schedule
Chest, Shoulders, and Triceps
| | | | |
| --- | --- | --- | --- |
| Exercise | Sets | Reps | Rest |
| Warm Up | 4 | 10 mins | 60 secs |
| Dynamic Stretch | 3 | 5-10 mins | 60 secs |
| Bench Press | 5 | 5 | 60 secs |
| Squat | 5 | 5 | 60 secs |
| Dumbbell Shoulder Press | 4 | 20 | 60 secs |
| Seated Dumbbell Tricep Extensions | 4 | 20 | 30-45 sec |
| Cable Tricep Pushdown | 4 | 20 | 30-45 sec |
Leg, Back, and Biceps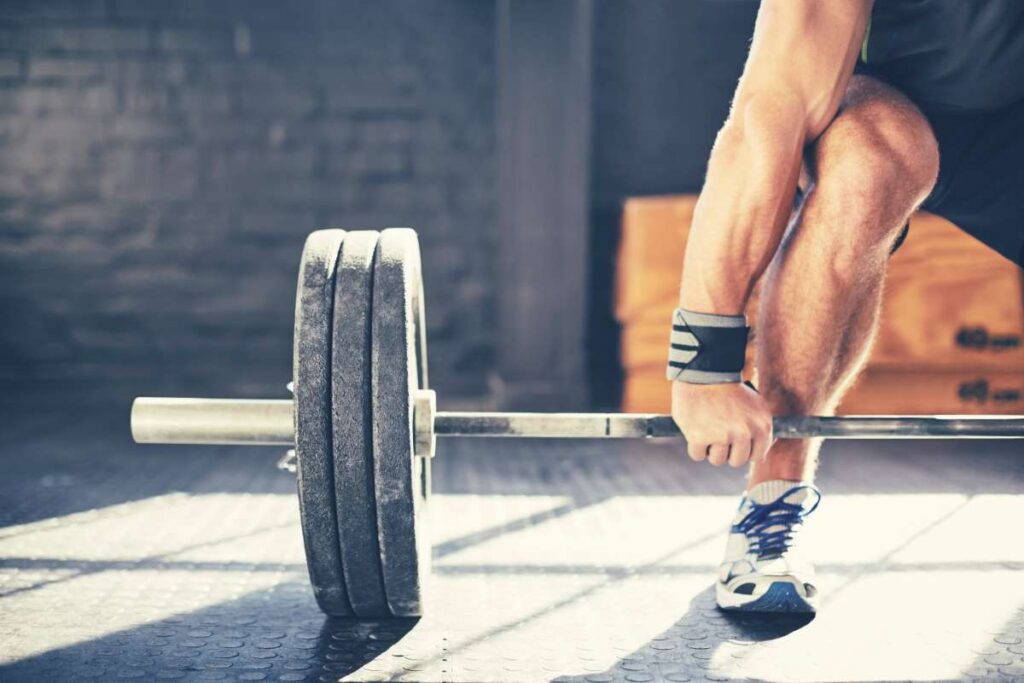 | | | | |
| --- | --- | --- | --- |
| Exercise | Sets | Reps | Rest |
| Warm Up | 4 | 10 mins | 60 secs |
| Dynamic Stretch | 3 | 5-10 mins | 60 secs |
| Back Squat | 5 | 5 | 60 secs |
| Deadlifts | 5 | 5 | 60 secs |
| Ring Muscle-Ups | 5 | 5 | 60 secs |
| Cable High Pulls | 4 | 6-8 | 30-45 sec |
| Cable Bicep Curls | 4 | 20 | 30-45 sec |
| Decline Bicep Curls | 4 | 20 | 30-45 sec |
Gordon Ryan BJJ Workout Routine
Gordan Ryan's BJJ workout routine includes two sessions per day, seven days a week. It follows the standard format of one hour of technique and 45-60 minutes of grappling.
Weekly Schedule
| | | | | | | |
| --- | --- | --- | --- | --- | --- | --- |
| Mon | Tues | Wed | Thurs | Fri | Sat | Sun |
| Train | Train | Train | Train | Train | Train | Train |
Gordon Ryan's BJJ Training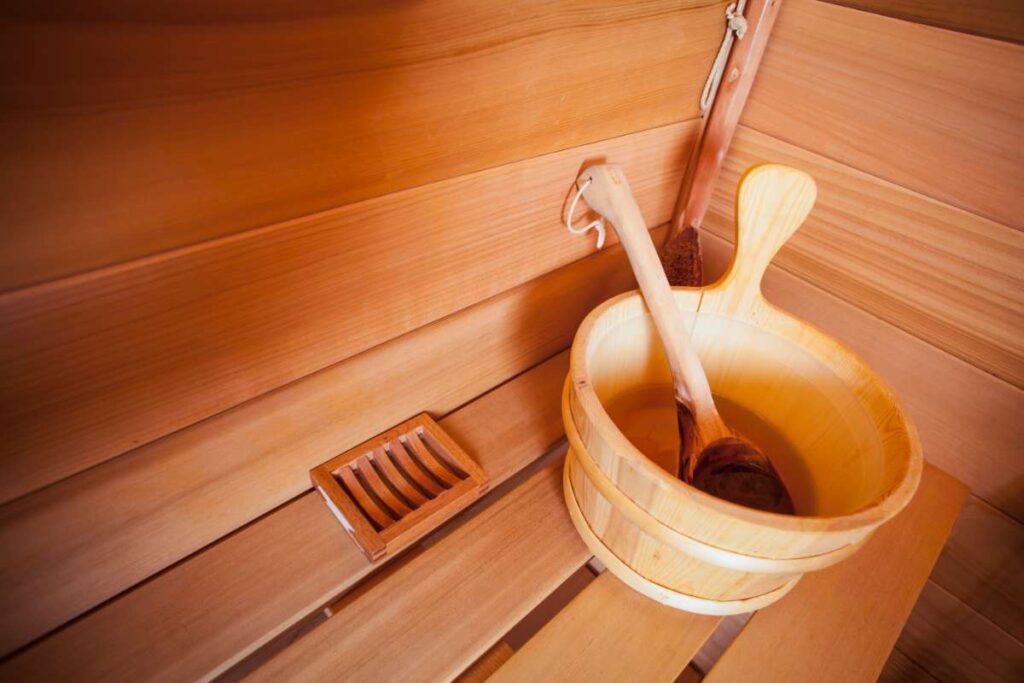 | | | | |
| --- | --- | --- | --- |
| Exercise | Sets | Duration | Rest |
| Warm Up | 1 | 10 mins | 1-2 mins |
| Dynamic Stretching | 1 | 10 mins | – |
| Drills | 1 | 60 mins | 3-5 minutes |
| Rolling | 6 | 6 Mins | 1-3 minutes |
| Ice Bath | 1 | 10-15 | – |
| Sauna | 1 | 45-60 mins | – |
Gordon Ryan Dieting and Food Preferences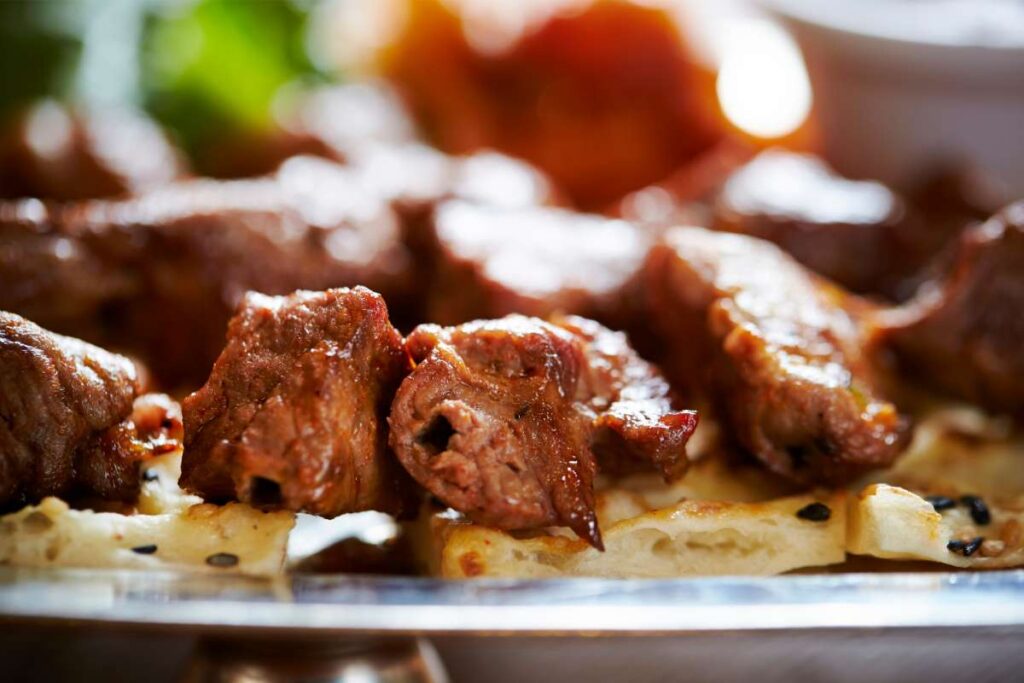 Gordon Ryan follows a strict low-carb, high-fat diet made up of nutrient-dense, protein-rich foods.
Little is known about Gordon's exact diet, so we have combined his food preferences and listed them in the table below.
| | |
| --- | --- |
| Meal | Food |
| Meal 1 | Scrambled Eggs, Avocado, Banana |
| Meal 2 | Sweet Potato, Vegetables, Chicken Breast, Nuts |
| Meal 3 | Wild-Caught Fish, Vegetables |
| Meal 4 | Nuts, Seeds |
| Meal 5 | Grass-Fed Beef, Sweet Potato, Avocado, Mixed Vegetables |
Gordon Ryan Diet Plan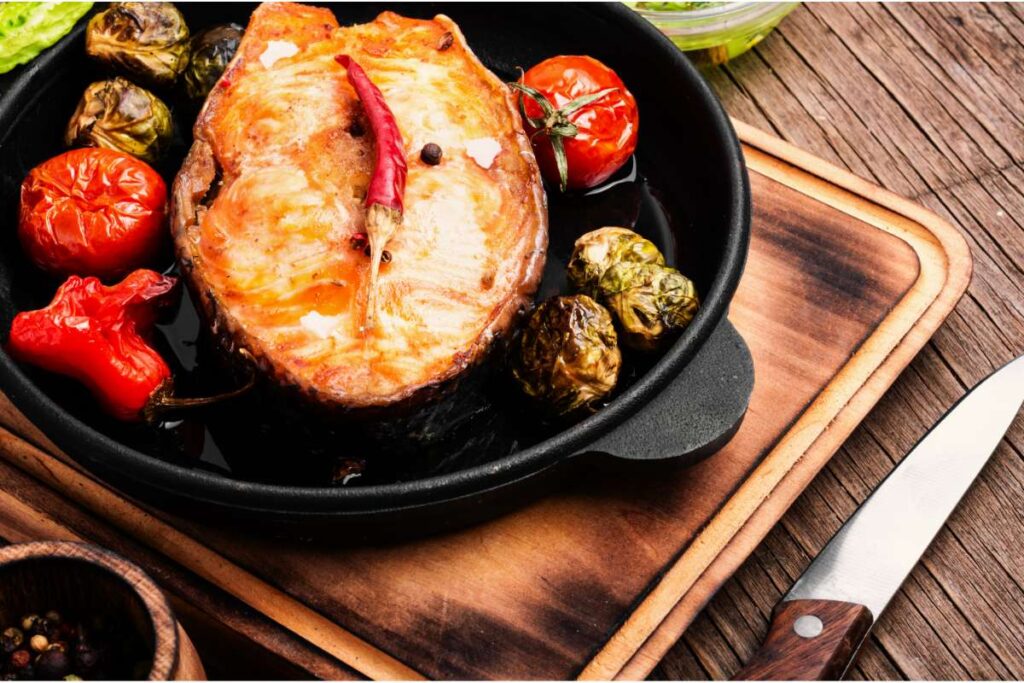 Now that we have a general understanding of Gordon Ryan's dieting and food preferences it's time to put together an example meal plan to fuel your workout routine.
Below is a Gordon Ryan-inspired diet plan for BJJ training to give you that lean, ripped grapplers' body.
Gordon Ryan BJJ Plan
Meal 1
2x Egg Omelet with Baby Spinach, Tomato
Banana
Meal 2
Meal 3
Grilled Chicken Salad – Chicken, Baby Spinach, Tomato, Red Pepper, Red Onion, Avocado, Olive Oil
Meal 4
Meal 5
Baked Lemon and Pepper Salmon
Mixed Vegetables
Sweet Potato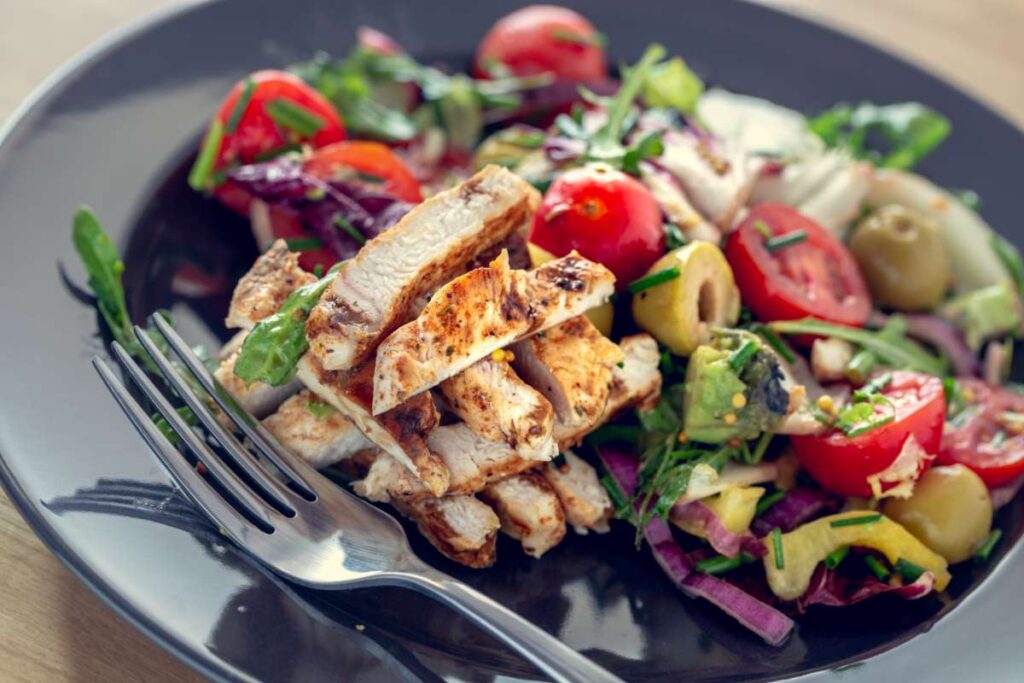 Gordon Ryan's strict approach to eating and nutrition is what has helped him achieve King status in the BJJ world.
To take your Gordon Ryan workout routine to the next level, we recommend you do the same.
This will ensure that you have enough protein to build muscle and recover as well as fat for fuel and to absorb essential nutrients.
To do this, use our advanced calorie and macronutrient calculator.
Just put in your age, gender, height, weight, and activity level and receive a precise calorie and macro breakdown to help power you toward your training goals.
Gordon Ryan Supplement Preferences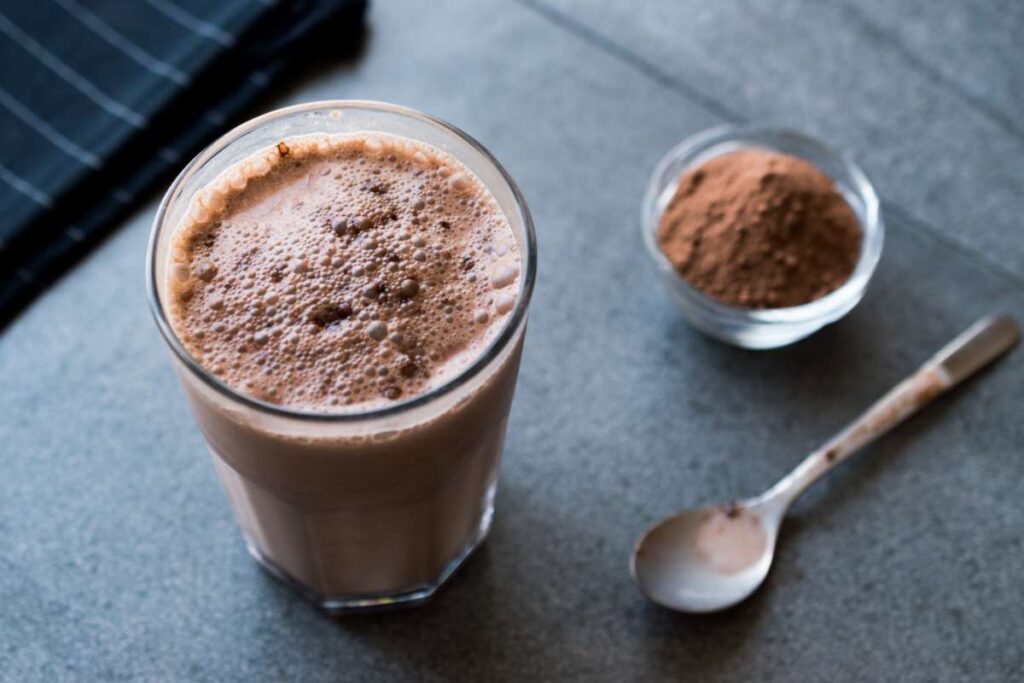 Despite his level of fame in the BJJ world, Gordon Ryan's supplement preferences aren't completely clear.
The following includes supplements he has mentioned, in addition to our recommendations. The combination should aid in your recovery, help build lean muscle, and optimize your body for peak performance.
Final Thoughts
Gordon Ryan's achievements in BJJ are regarded as some of the most impressive feats in all of sports history.
His approach to training and nutrition, plus his sheer will to be the best have made him one of the all-time great grapplers.
If you are considering trying the Gordon Ryan workout routine and diet plan, set out a clear routine. Prioritize recovery and focus on eating high-quality, nutrient-dense foods.
This will help you take measured steps to achieving incredible results.
So, are you thinking of trying the Gordon Ryan workout routine and diet plan? Which part of Gordon's training interests you most?
Let us know in the comments.
What exercises does Gordon Ryan do?
Gordon Ryan does a mixture of BJJ training and traditional bodybuilding. He trains seven days per week, using his weight training to develop strength and conditioning as well as reduce injury.
How many hours a day does Gordon Ryan train?
Gordon Ryan trains between five and six hours per day. This includes two BJJ sessions lasting nearly two hours each and a 1.5 to two-hour resistance training session. 
How often does Gordon Ryan weight train? 
Gordon Ryan weight trains between seven days per week between his morning and afternoon BJJ training sessions.
How did Gordon Ryan gain so much weight?
Gordon Ryan's rapid weight gain is said to have been from the use of PEDs (performance enhancing drugs).
How long has Gordon Ryan done BJJ?
Gordon Ryan has done BJJ for 12-13 years, starting at 15 years of age.
How is Gordon Ryan so good at BJJ? 
Gordon Ryan's proficiency for BJJ comes from his incredible IQ for the sport, elite coaching from John Danaher, and his dedication to his training and nutrition. 
Ryan Trains two BJJ sessions and one weight session every day and is strict with his nutrition, which has helped him become the world's best grappler.
Does Gordon Ryan have a black belt?
Yes, Gordon Ryan has a first degree black belt in BJJ.
Where does Gordon Ryan train?
Gordon Ryan currently trains at ROKA gym in Austin, Texas under John Danaher, where he trains twice per day seven days per week.