This post may contain affiliate links at no additional cost to you. As an Amazon Associate I earn from qualifying purchases. Click to view our full disclosure.
Welcome to my DoFasting review.
As a Registered Dietitian, I've guided hundreds of clients on their health journey. One of the strategies I often use is intermittent fasting. In fact, I use it myself.
Intermittent fasting can be an excellent way to manage weight, improve digestion, and enhance overall well-being.
In the beginning, intermittent fasting might be overwhelming, especially keeping track of your fasting hours and feeding windows.
The best thing you can do, whether you are a beginner or an experienced faster, is to use an app.
But, there are hundreds, if not thousands, of apps available. Which one should you use?
DoFasting is one of the most popular apps for people following an intermittent fasting approach. This simple and easy-to-use app not only tracks your fasting hours but also keeps track of your dietary choices. Plus, it offers some in-app workouts.
Keep reading to get every detail of DoFasting to figure out if it's the right choice for you, too.
DoFasting - 7 Day Trial Offer
DoFasting is different from most health and fitness apps. Its focus is on intermittent fasting and with a selection of the most popular methods of fasting pre-programmed or at a touch of a button, you can set your own fasting schedules, keep track and monitor your progress on the #1 fasting app.
We are reader funded, which means we earn a small commission if you make a purchase, at no additional cost to you. We appreciate the support!
About DoFasting
DoFasting started in 2019 when a group of friends wanted to make a tool sharing their passion for intermittent fasting, nutrition, and wellness.
Their main goal is to make healthy practices easy to understand and implement in your everyday life.
DoFasting has four main products: the app, a smart scale, an appetite suppressant supplement, and apple cider vinegar gummies.
First, let's talk about the DoFasting app.
What is the DoFasting app?
The DoFasting app helps you keep track of fasting and feeding hours. It notifies you when to start fasting and when you should be breaking the fast.
If you lead a busy life, this can help take away the responsibility of tracking everything. Just input the fasting type you want to follow and it will prepare everything.
Additionally, the app also offers meal recommendations, a progress tracker, and a personalized workout plan.
Is DoFasting legit?
Yes, the DoFasting app is legit. It makes intermittent fasting easier to follow. It's free to download, but you need to purchase a subscription to use the features.
The app provides a customized approach to weight loss, creating an action plan based on how many pounds you want to lose.
However, the results might vary between each person since weight loss also relies on caloric deficit, genetics, age, activity levels, and sex.
Facts About Intermittent Fasting
Before we go into more detail on DoFasting, let's talk a little bit about intermittent fasting.
Intermittent fasting is a type of eating pattern. Instead of limiting certain foods, you limit the eating and feeding windows.
In most cases, people follow intermittent fasting to lose weight. However, it's not the only reason. People looking to maintain weight or even gain weight can also follow this approach.
In the end, what matters the most is the number of calories you eat throughout the day. If you eat fewer calories than the body needs (caloric deficit), you will lose weight.
If you eat more calories than the body needs (caloric surplus), you will gain weight.
One of the benefits of intermittent fasting is that it doesn't force you into a box. There are different methods to try.
Time Restriction. In this approach, you limit the feeding hours throughout the day. The most common method is the 16/8 method, where you limit your eating hours to only 8 hours during the day.
One Meal A Day (OMAD). As the name suggests, you eat only one meal a day. However, it has several risks since it is difficult to get all the daily nutrients in only one meal.
The 5:2 Approach. Here, you eat for five days and do two days of fasting.
There are several benefits of intermittent fasting:
While there are benefits of following intermittent fasting, it might not be right for everyone. Women who are pregnant or breastfeeding should not be doing intermittent fasting.
Also, those suffering from gastrointestinal conditions such as gastrointestinal reflux (GERD) and people with a history of eating disorders should avoid intermittent fasting.
Make sure you consult your doctor before trying any new diet or eating pattern to determine if it's the right fit.
7 Day Trial Offer For EWS Readers. Click Here To Start Today!
Things To Consider Before Buying a DoFasting Subscription
Before downloading and purchasing the DoFasting app, there are some things you need to consider.
No Trial Period
You can download the app, but for you to use it, you need to purchase a subscription. While the subscription is not costly (more on that later in the article), some people might like to try it out before making a purchase.
If you are one of those who prefer to try something before buying it, the DoFasting app is not the right option for you.
Weight Goals
As mentioned before, intermittent fasting is not only for weight loss.
Still, the DoFasting app is mainly for people trying to lose weight. When I was setting up my profile, it only allowed me to set a weight loss goal, not maintenance or weight gain.
So, if you want to try intermittent fasting for other reasons, this may not be the right option for you.
Nutrition
Intermittent fasting is a good approach for weight loss. Nonetheless, if you are not careful with your calories, you can still gain weight even though you are doing intermittent fasting.
The theory behind intermittent fasting and weight loss is that since you have a shorter eating window, you indirectly reduce calorie consumption.
But, if you still eat more than the body needs during those eating hours, you are going to gain weight.
Who is DoFasting for?
DoFasting app is ideal for those who want to start trying intermittent fasting or even for those who already have fasting experience.
If you have trouble tracking the fasting hours or eating hours, this is the best option for you. On top of that, if you want to have everything in one app, including workouts, calorie tracking, and education, the app is definitely ideal for you.
An overview of the DoFasting app
DoFasting is different from most of the other health and fitness apps.
Its focus is on intermittent fasting and with a selection of the most popular methods of fasting pre-programmed or at a touch of a button, you can set your own fasting schedules.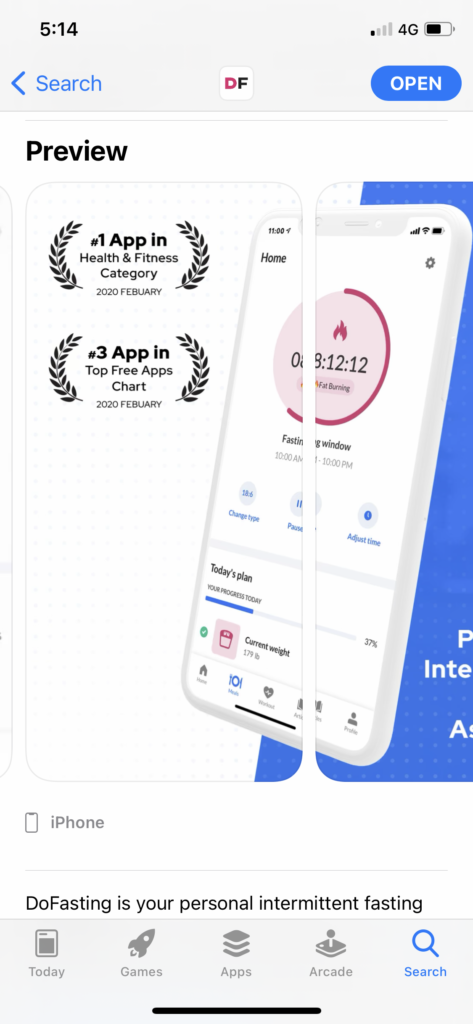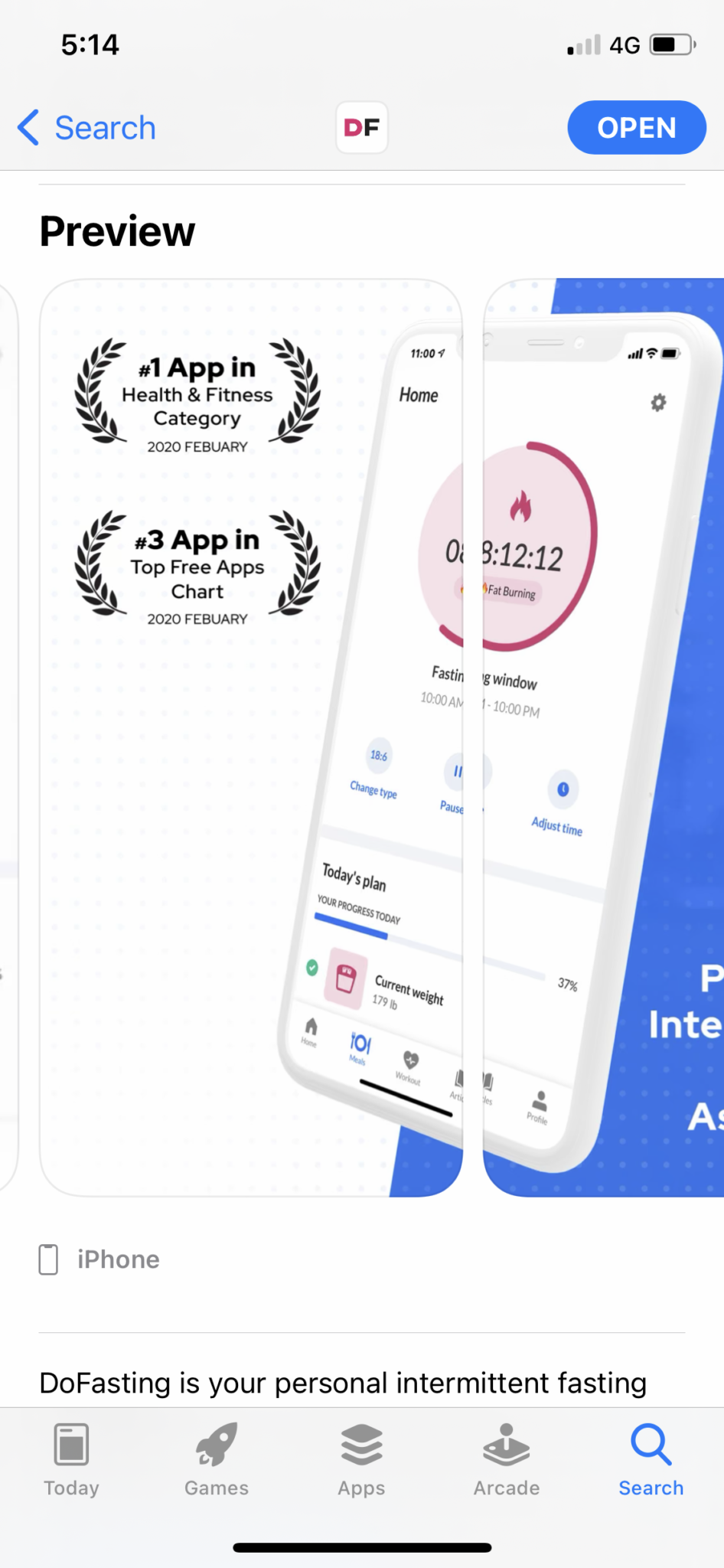 With push notifications alerting you when your next fast starts and when it's finishing, keeping you accountable and on track. They promote healthy, clean eating, nutrition tips and workout programs, all-in-one fasting app.
We'll dig a little deeper into what DoFasting offers.
7 Day Trial Offer For EWS Readers. Click Here To Start Today!
What does DoFasting offer?
Those learning about intermittent fasting will enjoy how easy and straightforward it is to get started with all the information you need to intermittent fast successfully.
You will also want the challenge mode to really test your fasting tolerances for those who are intermediate or advanced fasters.
This mode should be used by intermediate or advanced users who understand how to safely and effectively do extended fasting challenges.
DoFasting has a timer and allows you to track your daily fasts accurately and easily every day. Before I found DoFasting I was always forgetting what time I started or how long I should fast.
I now select what schedule and time I want to start my fasts and it auto-calculates my finish time. When I'm approaching my starting time it notifies me and when I'm approaching my finish time so I can start preparing my first meal of the day.
It might sound simple, but this feature has saved me time and I never miss a start or finish time during my fast. No one wants to fast longer than they plan!
With a large library of delicious recipes, DoFasting receives a 10/10 for its meal plan options. Most people never see results because the food choices they make are poor during the "eating window".
Pick your meals ahead of time and stick with your meal plan. Fasting can result in binge eating, so DoFasting recipe choices can help with breaking your fast with the best nutritional foods to replenish vital micro and macronutrients.
Not to mention, preventing you from binge eating or struggling to know what to eat for the best results.
Don't have a workout plan? New to exercising? DoFasting also has a large range of workout guides with instructions and pictures to demonstrate each exercise.
No matter if your beginner to advance there is a massive selection of workouts.
DoFasting offers much more and I'll cover in more detail everything and more that I have covered here to make sure my DoFasting review is fully comprehensive!
7 Day Trial Offer For EWS Readers. Click Here To Start Today!
Choose Your Fasting Type
DoFasting will ask your experience level. Based on your answer, they will recommend fasting schedules based on beginner, intermediate and expert. Choose what best fits your experience and slowly progress as you gain tolerance.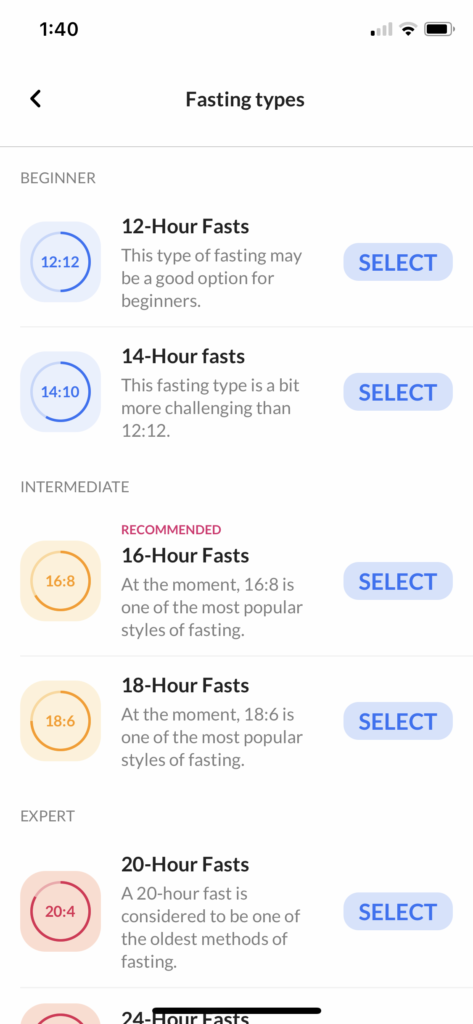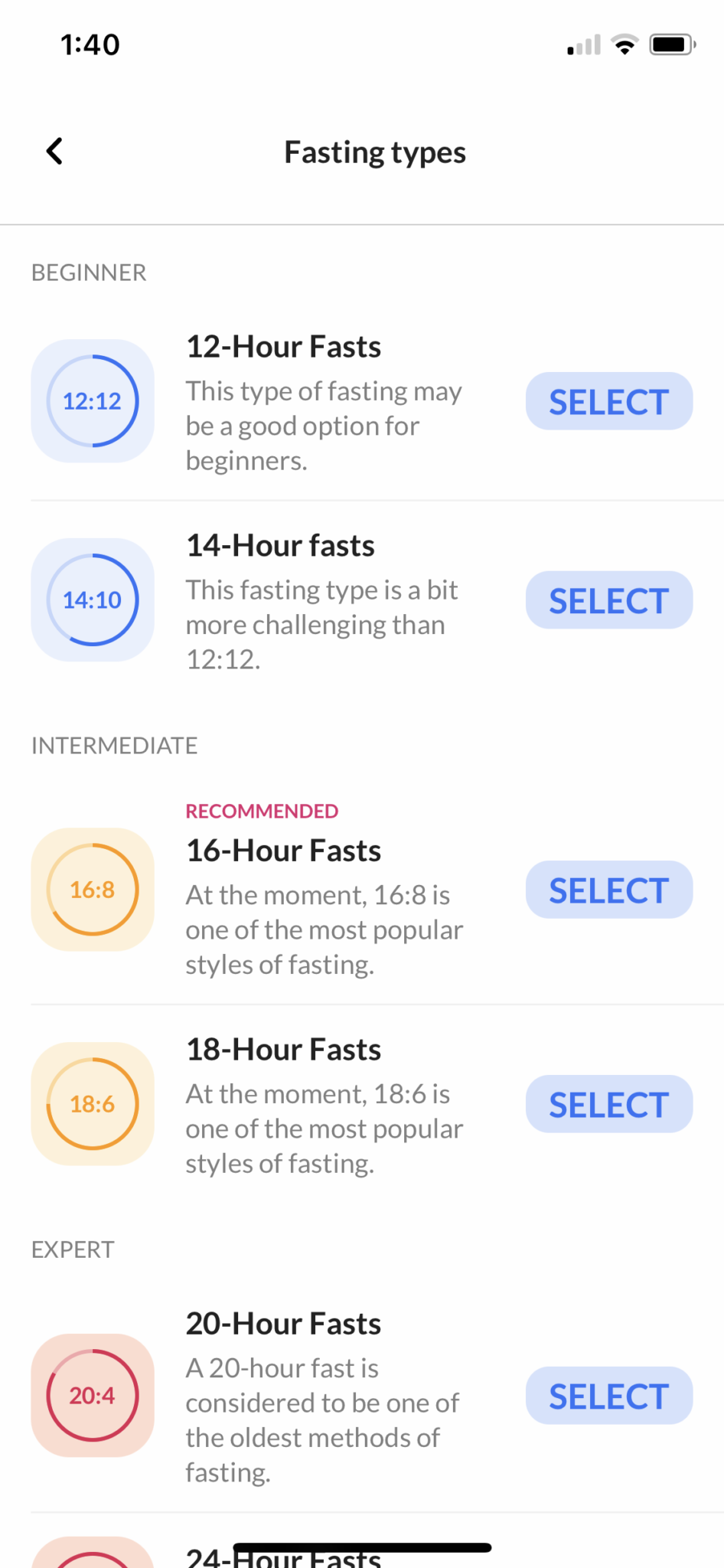 I love the section where it shows your fasting state, explaining in detail what stage your body is in throughout the stages of a fast.
You have full control of your start and end times based on the fasting schedule you choose. You can also pause and adjust times if needed.
DoFasting Challenge Mode
This is where the fun starts.
If you are like me, I love to push my limits and see what I'm made of.
DoFasting has an advanced mode for those looking to challenge and learn about themselves, create healthy eating and habit-forming changes.
You can start with 7 days, 14 days, or the holy grail of 28 days intermittent fasting. Meaning you break your fast every day, but you fast every day for 7, 14, or 28 days straight.
Do you have what it takes?
DoFasting Meal Planning And Nutrition Tips
When fasting, nutrition and water are extremely important to staying healthy and limiting fasting side effects that may occur during a fast.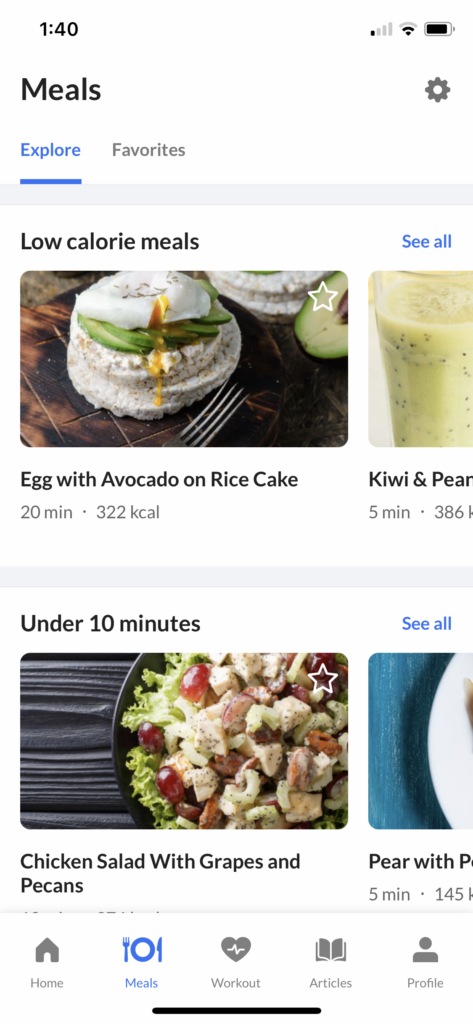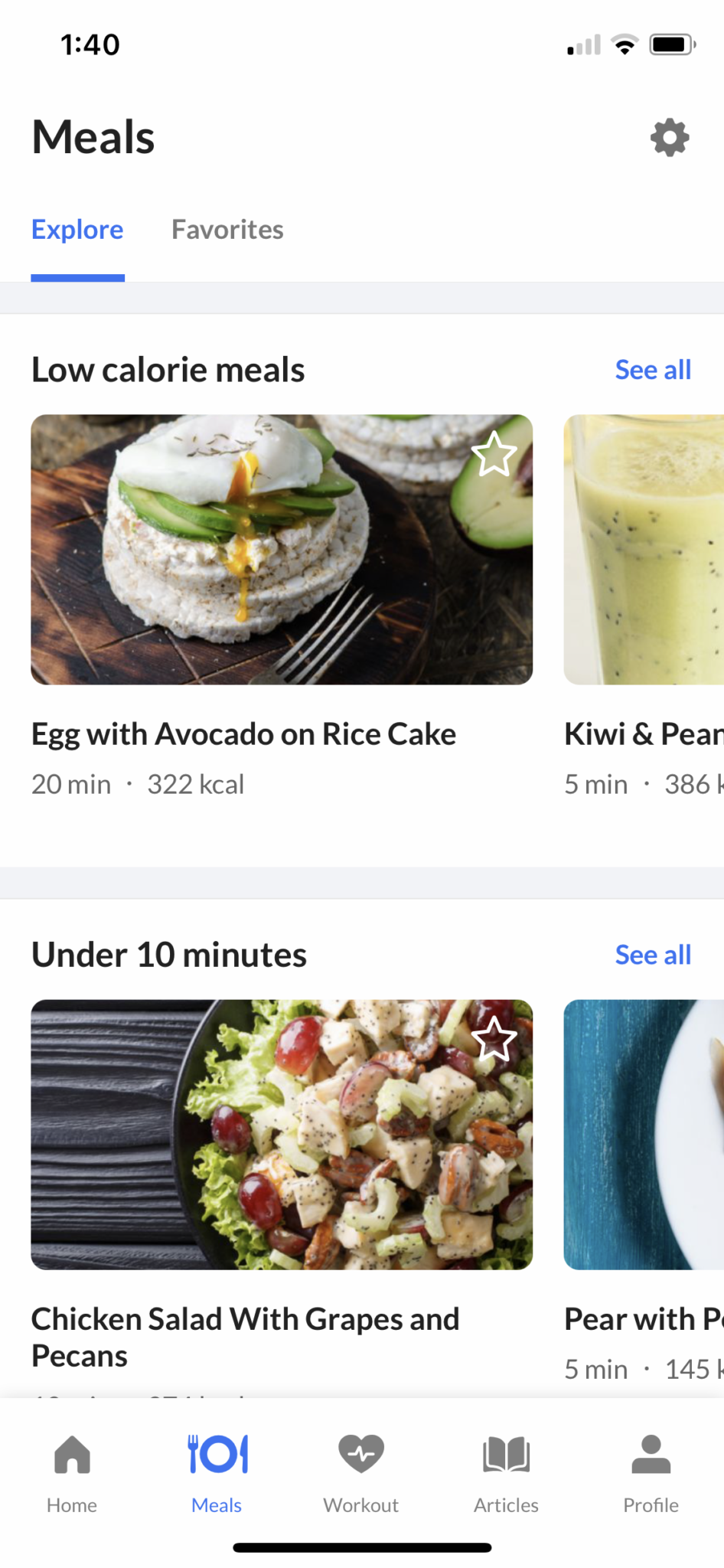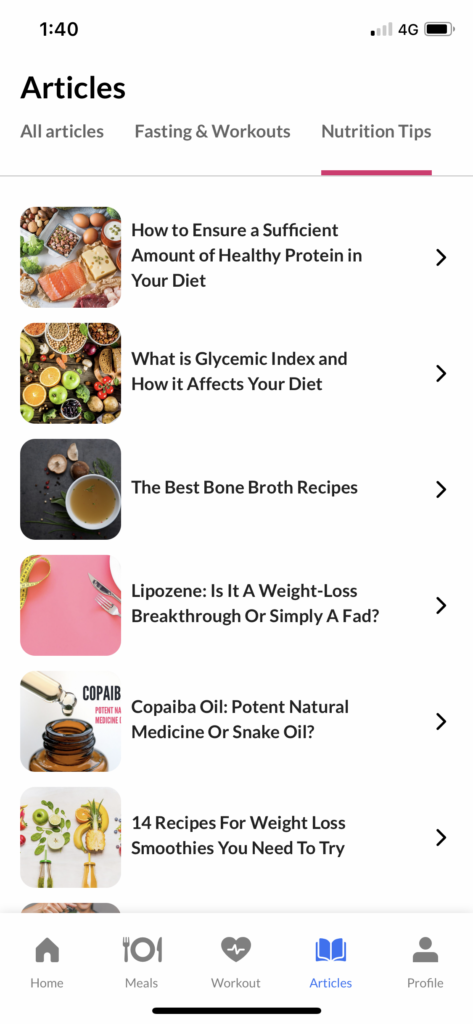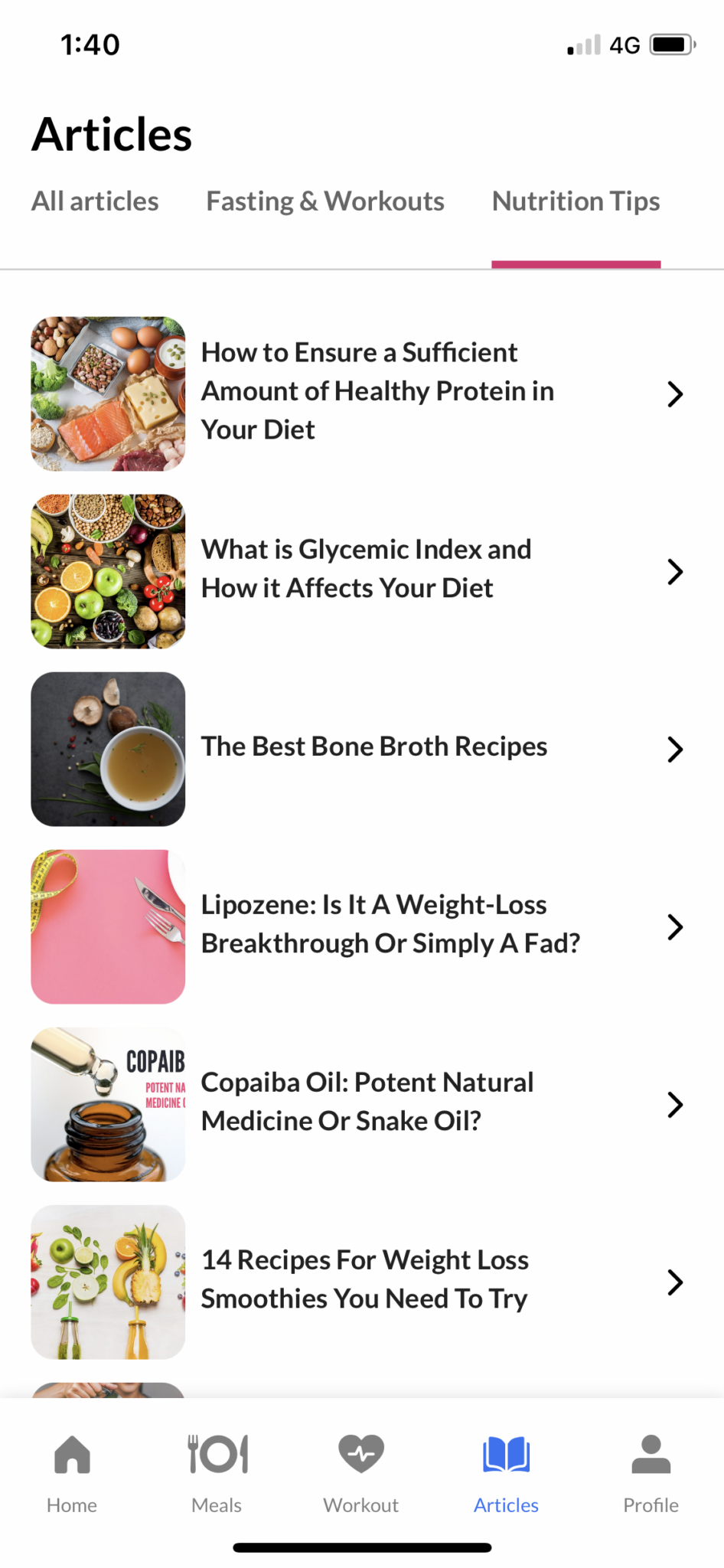 DoFasting provides you with a library of meal plans, nutrition tips and how to break your fast and what you can or should eat while in a fast.
Depending on what diet you follow when fasting, they have an excellent selection for you to choose. If you count calories or macros, they have all the nutrition value and cooking instructions available.
If you are craving a certain type of meal, DoFasting gives you a category list of meals you can try. Choose from Stews, pasta dishes, soups, smoothies and a whole range of categories.
All recipes have ingredients, cooking instructions, calories and macros if you track your food intake.
7 Day Trial Offer For EWS Readers. Click Here To Start Today!
Daily Water Intake Tracker
Most people don't drink enough water the best of times. But when intermittent fasting, drinking water is very important and as simple as it is, I love how you can document your daily water intake.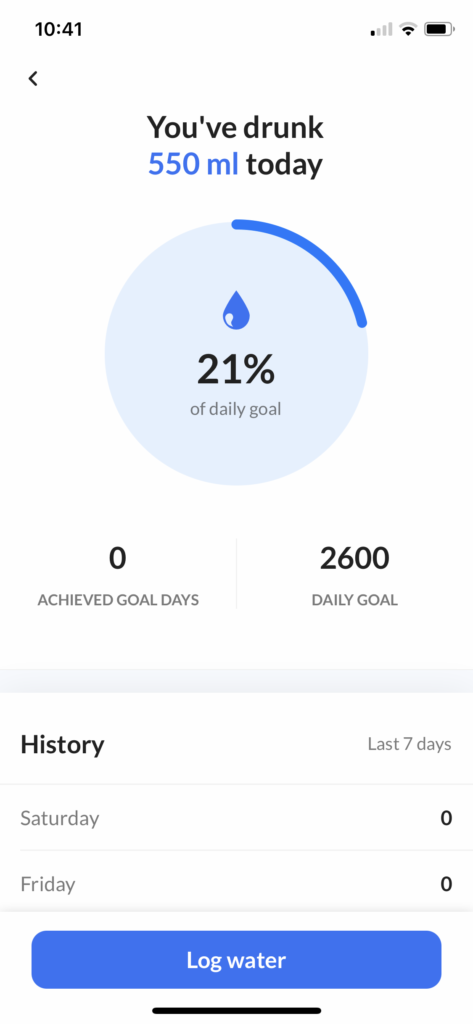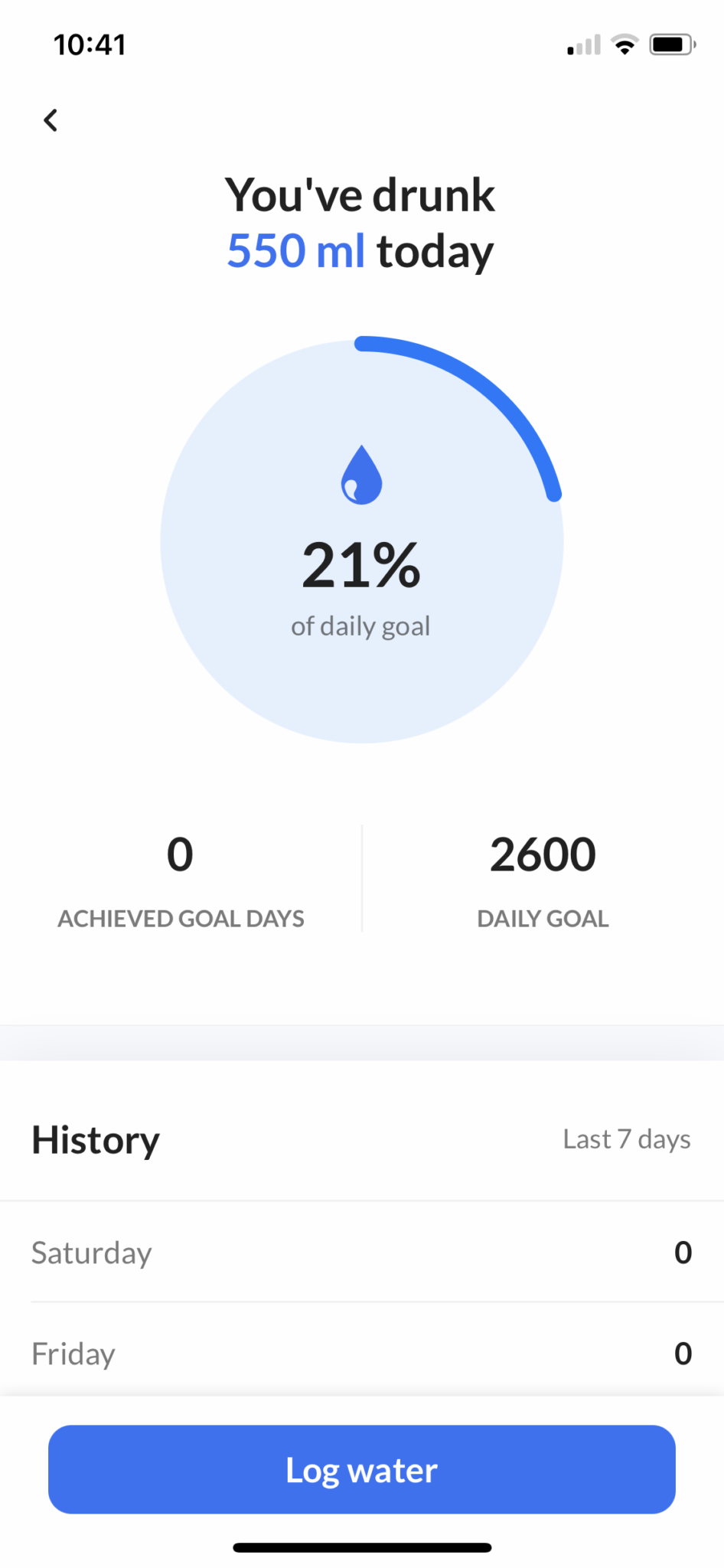 I generally underestimate my water intake, but the functionality to track my water is an awesome feature.
DoFasting Workout Guides
DoFasting covers all levels of fitness, beginner, intermediate and advanced workout programs. Their library of workouts are all bodyweight and HIIT style training so no expensive fitness equipment or gym memberships are required.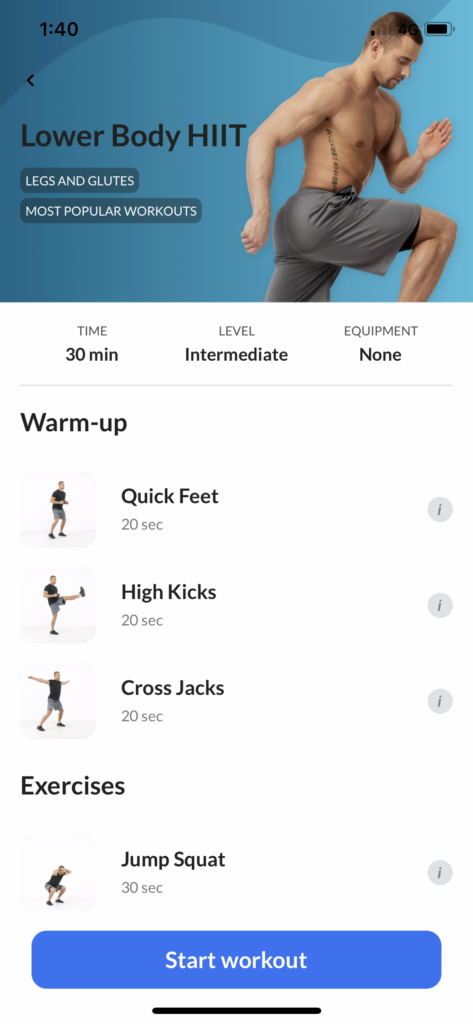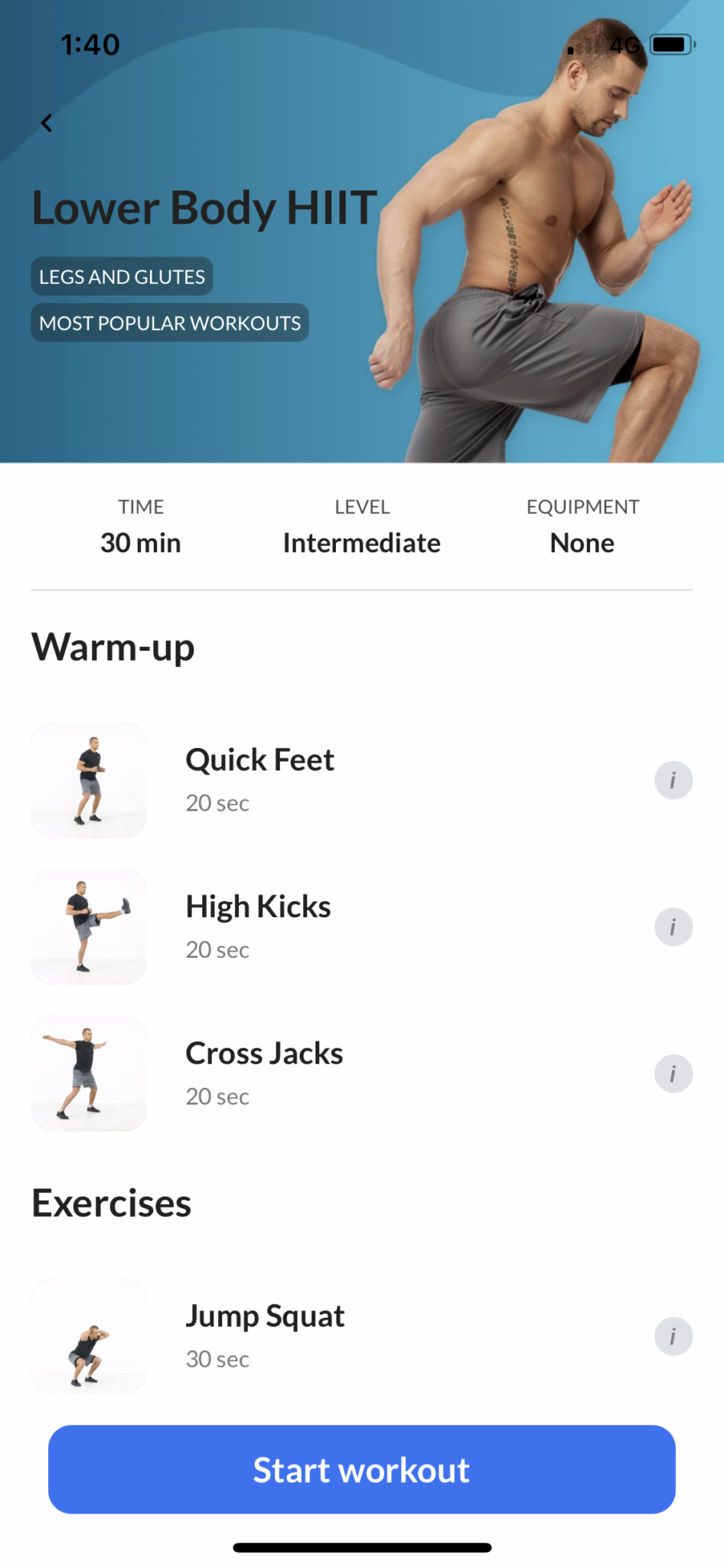 The length of workouts depends on the level of your fitness, so choose the duration for your fitness.
Food Log & Weight Loss Progress Tracker
Much like MyFitnessPal, DoFasting has a searchable food library that tracks all your calories and macros. I find this super handy when logging my food, saving me time and accurately tracking my macros.
I find it has the majority of the most common food sources and it also has all of the DoFasting recipes to make tracking easier.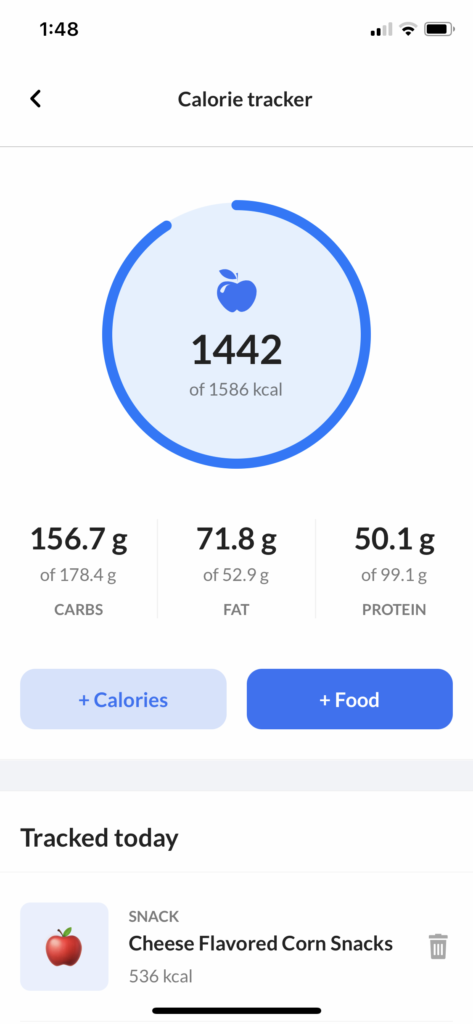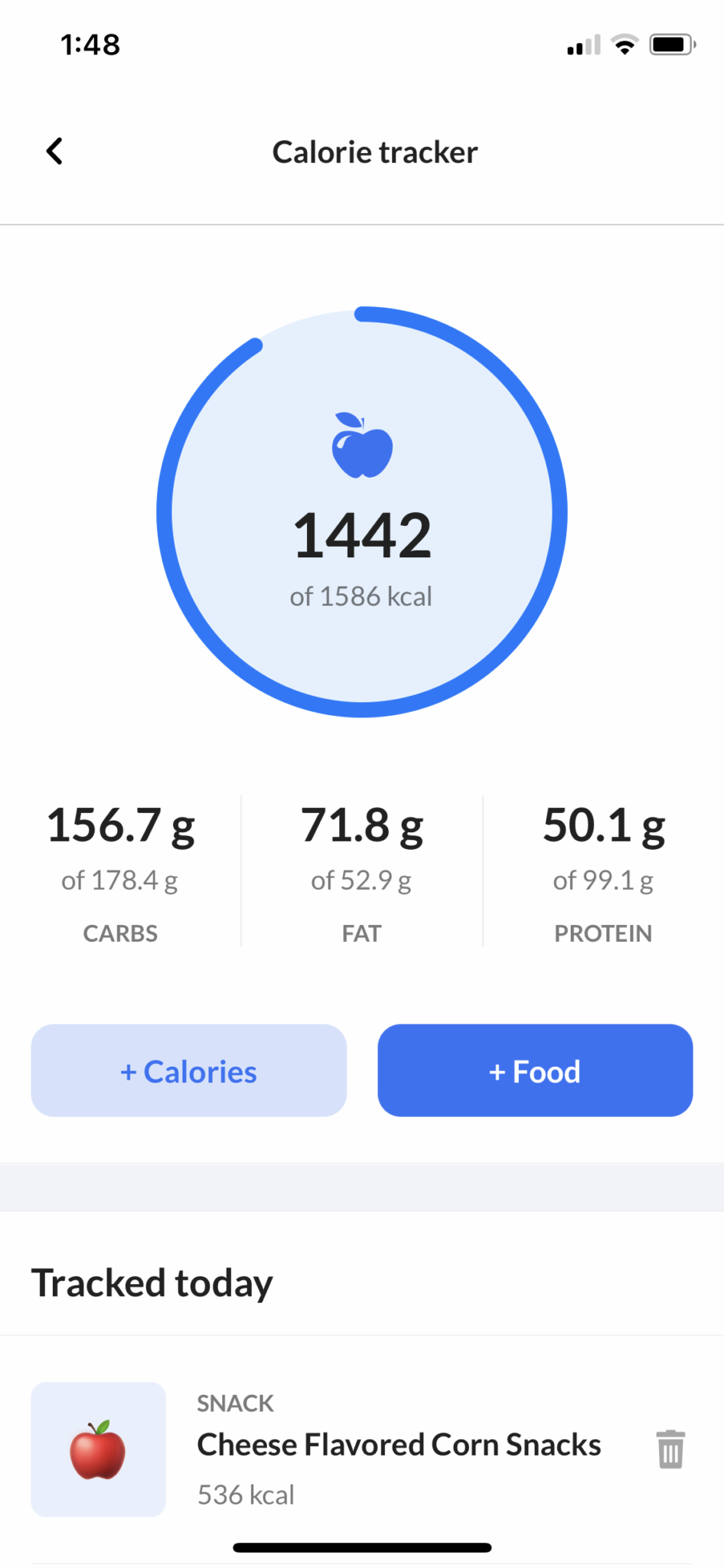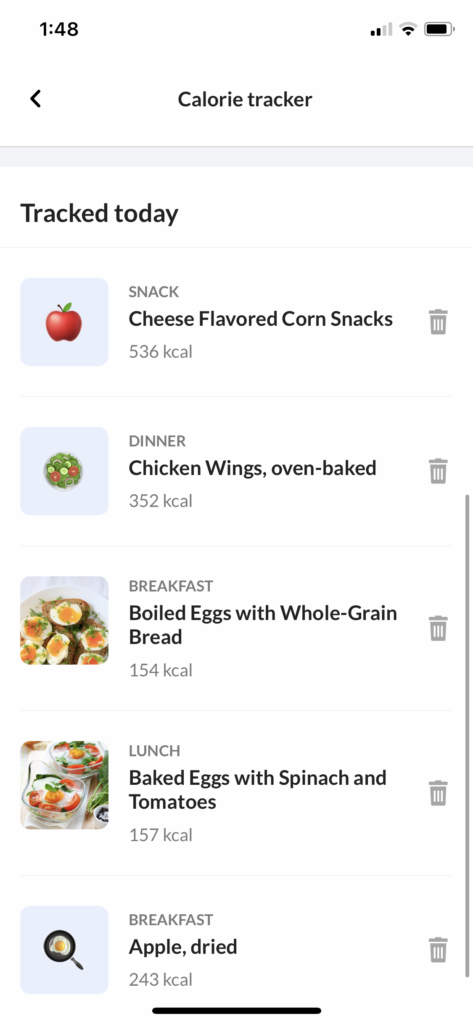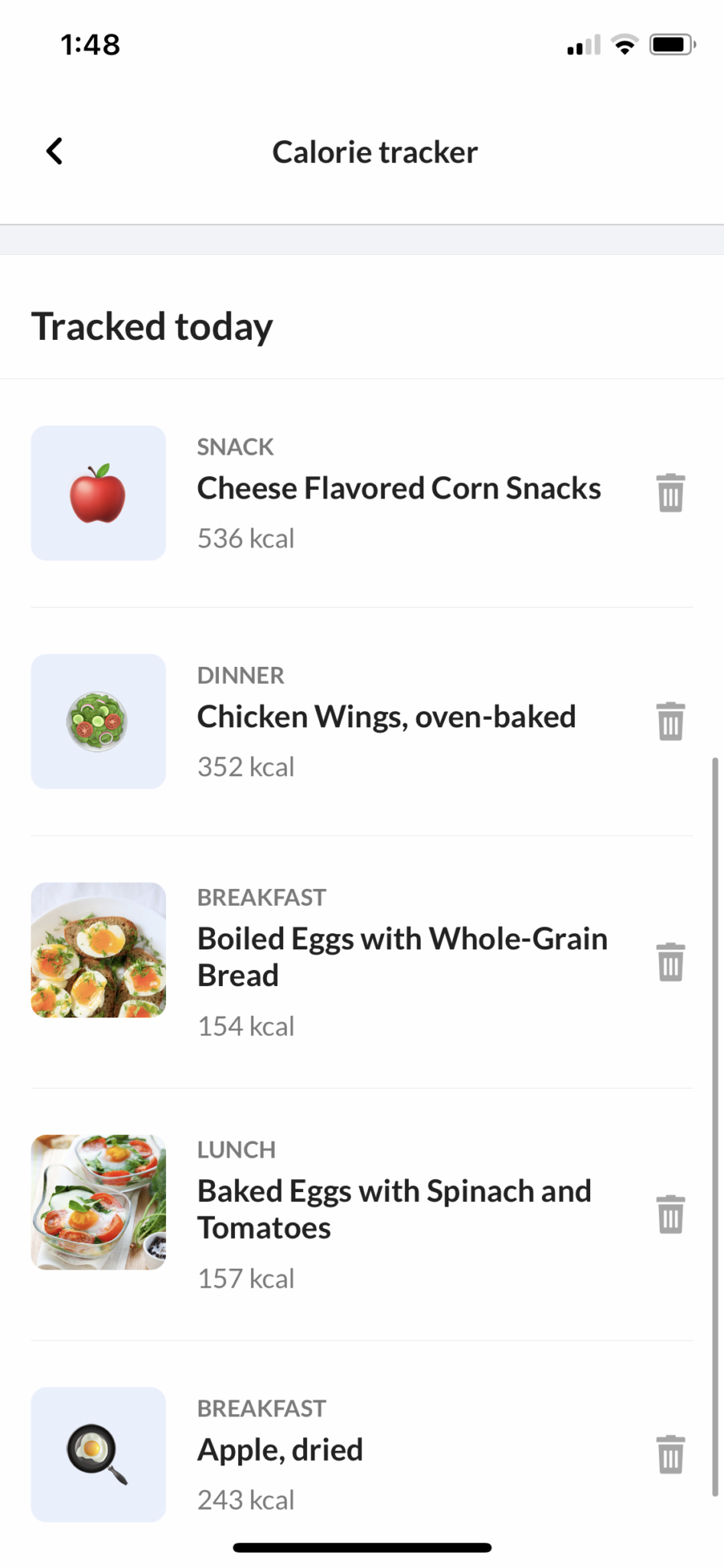 You can track your weight loss progress over time if that's your goal and get a snapshot of your journey.
What are Dofasting Prices
Users are given several different options when paying for the app. On the "get plan," you will be greeted with a one-time offer to save a lot of money on a membership.
Annual Plan
$264 charged annually
One Time Offer > $66 (75% off)
6-Month Plan
$92 charged every six months
One Time Offer > $46 (50% off)
3-Month Plan
$66 charged every three months
One Time Offer > $33 (50% off)
DoFasting - 7 Day Trial Offer
DoFasting is different from most health and fitness apps. Its focus is on intermittent fasting and with a selection of the most popular methods of fasting pre-programmed or at a touch of a button, you can set your own fasting schedules, keep track and monitor your progress on the #1 fasting app.
We are reader funded, which means we earn a small commission if you make a purchase, at no additional cost to you. We appreciate the support!
Prices may change as of the time of writing the DoFasting review.
They do offer big discounts on the one-time offer page and I highly recommend taking it at the discount, this way, I believe the value for money is worth the investment.
DoFasting Quiz
Before joining DoFasting, you will answer 13 questions to personalize the experience. I'll cover what they are below so you are ready to take the quiz.
What is your gender?
How familiar are you with fasting?
At what time during the day do you fell hungry the most?
What time do you usually eat breakfast?
What time do you usually eat lunch?
At what time do you usually eat dinner?
How do you prepare your meals?
Fasting on weekends – is it for you?
How physically active are you?
What are your working hours?
Describe your job activity level.
How willing are you to lose weight?
Enter your measurements.
Real DoFasting Reviews
On TrustPilot.com DoFasting has an average 4.3-star rating with more than 2,000 reviews.
Here are some of the positive things people are saying about the app.
Most users report the app helps keep them accountable.
Many users report the app is easy and simple to use.
Users report having a more pleasant experience with intermittent fasting.
Most of the users report having significant weight loss.
But, not everything is positive. Here are some of the negative things people said about the app.
Some users said it doesn't provide a personalized experience as they would have hoped for.
Many users report there is not a lot of variety in the calorie tracker's food library.
Users would like to have a barcode scanner to make calorie tracking easier.
A couple of users reported problems with customer service.
Check some of the Dofasting app reviews people left on the TrustPilot website.
"So far, so good! I love the way it helps me to be accountable. It is really helping me drink my water, which helps me stay fuller.
I don't think I was eating nearly enough, so I always felt tired and unmotivated. This is helping me track my meals and calorie intake… I love how it shows that you're in fat-burning mode. It motivates me to not eat in the window of fasting."
"Love the app, has helped jumpstart my fasting experience. Fairly easy to use. it just needs a little fine-tuning. I cannot get it to select anything but grams for portions (I have it on imperial, anything in the food diary only does grams, when I manually put it in I can change to ounces) when I use ounces and cups.
Editing is a challenge. The portion box is clipped by a window that cannot be moved…Not many items in the food diary, yet. No barcode scanner option for Android users."
"I really like the reminders on the app. The emails keep me focused. I really am making better food choices, and have increased my water intake, but tracking the food and meals has been difficult for me.
I have used other food tracking apps that have a barcode scanner, which was helpful. The things I type in don't easily align with what pops up, so I am not sure how accurate my calorie intake is. Because of that, I have not been consistent with tracking."
DoFasting Alternatives
As we've seen throughout this DoFasting review, it is a good way to start losing weight through intermittent fasting. However, this approach might not be for everyone.
Here are some DoFasting alternatives for those who find that it doesn't fit their lifestyle.
Noom
Noom is one of the most popular weight loss programs. It centers on behavioral change to help you achieve weight loss.
The program divides the foods into groups based on their caloric content. For example, green foods are those with a low-calorie content but a high nutrient profile. On the other hand, those in the red category tend to be high in calories and low in nutrients.
Noom also has an app for you to track your food, go through their educational program, and talk to your health coach to guide you through this process.
Pros
It has a psychological approach.
Provides personal coaching from health coaches.
Doesn't restrict foods.
Has a complete app.
Offers a 14-day trial where you can set the cost.
Cons
The overall program might be costly.
You need to interact with the coaches to have results.
There is no face-to-face interaction with the coaches.
It might be too restrictive in calories in some cases.
Doesn't keep track of fasting hours (if that is your thing).
Read our full Noom review here.
Noom vs. DoFasting
So, how does DoFasting compare to Noom?
The following table summarizes the details of each approach.
| | | |
| --- | --- | --- |
| Features | DoFasting | Noom |
| App | Yes | Yes |
| Calorie Counter | Yes | Yes (has barcode scanner) |
| Fasting Tracker | Yes | No |
| Education | Articles | Articles and educational sessions |
| Health Coaching | No | Yes |
| Exercise Routines | Yes | Yes |
| Price | Starting at $11.50 per month(6-month subscription) | Starting at $17 per month(12-month subscription) |
Calibrate Weight Loss
Calibrate Weight Loss combines education, coaching, and medication, all to create the ultimate weight loss program.
Through lifestyle changes, Calibrate helps you achieve sustainable weight loss.
The program takes up to a year to complete. Yes, there is no other option. And, in some cases, you might need to take medication prescribed by doctors.
Pros
Provides medical support.
Designed to be a long-term approach.
Has strict acceptance (not anyone can do the program).
Some insurance companies might cover medication.
Cons
Might be costly for some people.
Some people might not qualify for the program.
Doesn't provide fast results.
Might require prescribed medication.
Read our full review on Calibrate Weight Loss here.
Found Weight Loss
Finally, Found Weight Loss is another weight loss program focused on sustainable weight loss.
Thanks to its Facebook community, you might find the support you need from people on the same path. Additionally, you get a health coach to guide you during this process.
Pros
Board-certified doctors available.
If you need medication, it comes in the pricing.
Offers a personal coach to guide you through the process.
Has an app.
Offers a 90-day money-back guarantee.
Cons
The Rx program is not available in all states.
You need to communicate through texting.
Might require medication.
Read our full review on Found Weight Loss here.
DoFasting Cancellation and Refund Policy
The company offers a 14-day policy in case you want to return the supplements.
In the case of the app, you can ask for a refund within the first 14 days but you must have contacted support within those days and provided proof of the app's faulty behavior.
If you want to cancel the subscription, you can head over to their website or do it through your device's app store.
How To Get Started with DoFasting
To get started on the program, follow these steps. On average, it should take less than five minutes to set up your profile.
Enrollment Quiz
When you download the app, you'll get a quiz for the app to create a personalized program. You can also take the quiz through their website.
Here, they'll ask you questions such as gender, weight, height, goals, and other nutritional habits (the time you eat, and when you stop eating).
Once you answer all the questions, it will give you a timeline of how long it might take you to reach your goal.
Sign Up and Payment
After the quiz, it's time to sign up.
You cannot continue using the app if you don't purchase a subscription. They'll offer you a one, three, or six-month subscription.
Starting the Plan
Now that you've made the purchase, you can use the app.
You can start tracking your calories, water, steps, and fasting hours. Also, you can make a purchase for any supplement of your choice.
DoFasting Company Details
If you want to contact the company, here are their details:
Conclusion
We've reached the end of this DoFasting review.
Overall, I find DoFasting a good weight loss approach for those who want to try intermittent fasting.
Whether you are a beginner or are already pretty experienced, the app can make tracking your fasting hours easier.
On top of the fasting tracker, the app also offers a calorie counter, water tracker, and step counter. This adds up to an all-in-one approach to weight loss.
However, there are some cons to the app. It doesn't offer a barcode scanner and it doesn't provide personalized guidance.
Still, I would recommend DoFasting if you want to lose weight through fasting. Go ahead and take the quiz, and if you decide to try DoFasting, let me know what you think.
More Product Reviews: