This post may contain affiliate links at no additional cost to you. As an Amazon Associate I earn from qualifying purchases. Click to view our full disclosure.
Football legend Tom Brady is one of the sporting world's most notorious underdog success stories.
From being regarded as unathletic and getting picked in the sixth round to becoming the greatest of all time, his drive to be the best is unmatched.
But what type of training did Brady do to give him unparalleled success in football?
Today, let's discuss the Tom Brady workout routine and diet plan, including his training fundamentals, nuanced diet, and supplement stack to help you perform like the G.O.A.T.
Let's dive in.
Tom Brady – Current Bio and Stats
Thomas Edward Patrick Brady Jr. was born on August 3rd, 1977 in San Mateo, California.
Brady grew up around football, attending San Francisco 49ers games and idolizing quarterback Joe Montana.
During his adolescence, Brady played baseball, basketball, and football. Football was always his favorite, playing as the quarterback at Junipero Serra High School.
To showcase his potential, Brady made highlight tapes and sent them off to potential colleges to see if he could land himself a scholarship.
This paid off, as many programs across the country took interest and he became a highly-rated prospect.
Brady would eventually land at the University of Michigan (1995-1999).
Starting from the bottom, Tom would eventually work his way up to starting quarterback, leading Michigan to an impressive 20-5 record.
Following his graduation, Brady would enter the 2000 NFL draft. However, he was written off as an unimpressive recruit due to an underwhelming NFL Scouting Combine performance.
Appearing far less athletic and touted as a player that wasn't a natural athlete, Brady was taken in the sixth round as the 199th pick by the New England Patriots.
Being at the tail end of the draft did not stop Tom from pursuing his dream of being an elite-level quarterback.
Brady's passion, drive, and work ethic took him to another level. He smashed records on his way to a historic seven Super Bowl victories and five Super Bowl MVPs, becoming the greatest football player to step foot on the gridiron.
Age: 46 Years Old
Height: 6'4" (193 cm)
Weight: 224 lbs (102 kg)
Birthday: August 3rd, 1977
Occupation: Former NFL Player (New England Patriots, Tampa Bay Buccaneers)
Retired/Active: Retired
Accolades:
7x Super Bowl Champion (XXXVI, XXXVIII, XXXIX, XLIX, LI, LIII, LV)
5x Super Bowl MVP (XXXVI, XXXVIII, XLIX, LI, LV)
3x NFL Most Valuable Player (2007, 2010, 2017)
2x Offensive PLayer of the Year (2007, 2010)
NFL Comeback Player of the Year (2009)
3x First-team All-Pro (2007, 2010, 2017)
3x Second-team All-Pro (2005, 2016, 2021)
15x Pro Bowl (2001, 2004, 2005, 2007 , 2009-2018, 2021)
NFL 2000s All-Decade Team
NFL 2010s All-Decade Team
NFL 100th Anniversary All-Time Team
Tom Brady Workout Fundamentals 
Read More: Rob McElhenney Workout Routine
Many favor heavy weight sessions and strength training, but Tom Brady's workout fundamentals are a little different from your typical NFL player.
Far from a natural athlete, Brady and his longtime trainer Alex Guerrero focus on improving his quickness and reaction time.
Brady trains four to five times per week, waking up early at 5:30-6:00 am for his morning session at 8:00 am. He has been in an ongoing pursuit to improve his game every year.
His training consists almost entirely of resistance band training and conditioning movements, with the focus on improving tissue pliability.
This is a method that Brady attributes to his incredible longevity, which he now calls the TB12 Method.
TB12 is his own personal approach to exercise and nutrition that has helped him perform at the highest level for 23 seasons.
It also consists of a diet that removes a range of inflammatory foods, requiring the consumer to pay close attention to hunger.
The method includes a range of ballistic training movements to create a legendary throwing arm that is more like a slingshot rather than a power-based cannon.
The focus of his resistance band sessions are to perform "at the speed of sport."
He performs each exercise for one set to complete muscle fatigue.
Tom Brady Workout Routine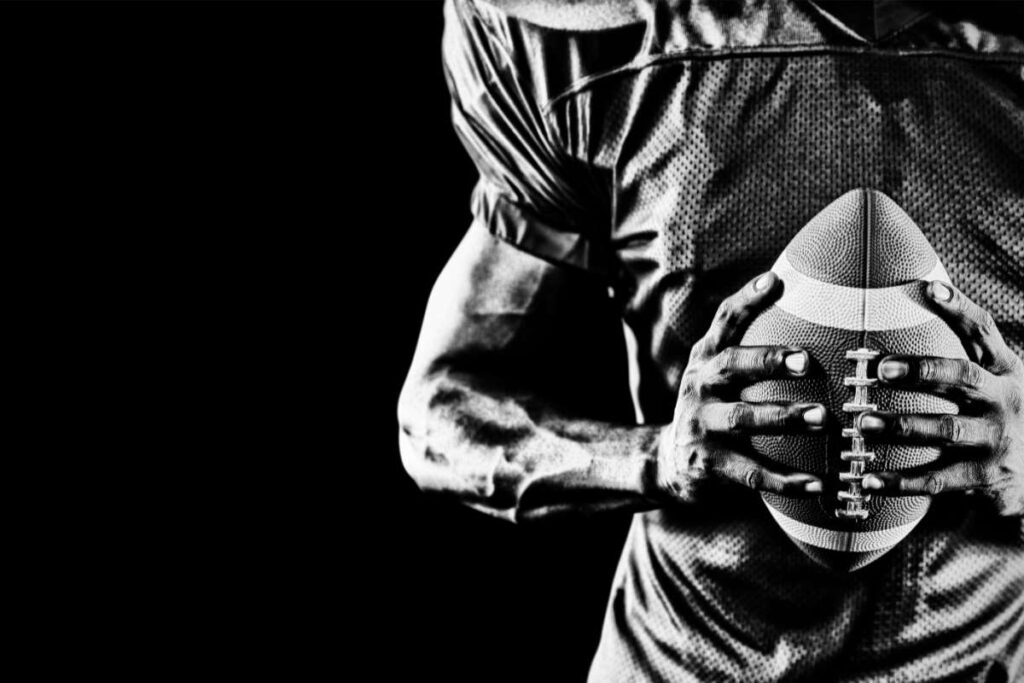 Tom Brady's workout routine takes the principles of his TB12 Method and applies it to a short, sharp, and dynamic workout routine to emulate the speed of sport.
Below, we have Tom's TB12 workout and pliability routine, complete with exercises, sets, reps, and rest times to help you train exactly like football's G.O.A.T.
We will also include a weekly schedule to help you lock in your routine to maximize your results.
TB12 Workout Weekly Schedule
| | | | | | | |
| --- | --- | --- | --- | --- | --- | --- |
| Mon | Tues | Wed | Thurs | Fri | Sat | Sun |
| Train | Train | Train | Train | Train | Rest | Rest |
TB12 Workout Routine (Full Body) (Duration 30 – 40 minutes)
| | | | |
| --- | --- | --- | --- |
| Exercise | Sets | Reps | Rest |
| Banded Run on the Spot (Warm Up) | 1 | 60-90 secs | 30 secs |
| Banded Standing Row | 1 | Max | 30 secs |
| Banded Push-Ups | 1 | Max | 30 secs |
| Banded Core Rotations | 1 | Max | 30 secs |
| Banded Deadlift | 1 | Max | 30 secs |
| Banded Bicep Curl | 1 | Max | 30 secs |
| Banded Tricep Extension | 1 | Max | 30 secs |
| Banded Deceleration Lunges | 1 | Max | 30 secs |
| Banded Shoulder Press | 1 | Max | 30 secs |
| X Band Squat | 1 | Max | 30 secs |
Post Session Pliability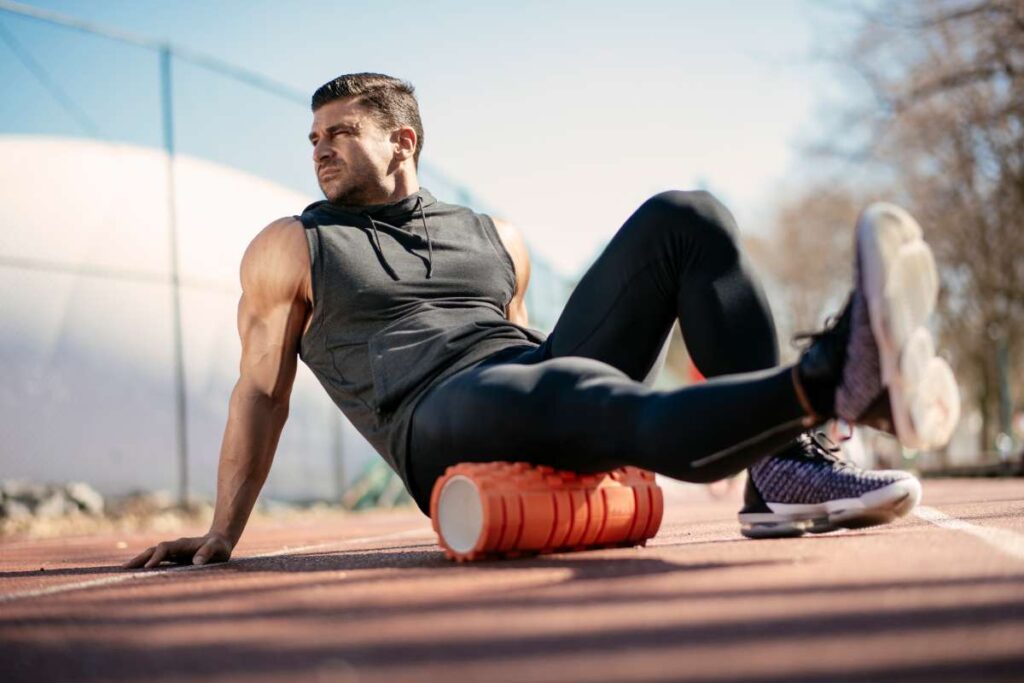 | | | | |
| --- | --- | --- | --- |
| Exercise | Sets | Reps | Rest |
| Foam Roll Calves | 1 | Max | 30 secs |
| Foam Roll Hamstring | 1 | Max | 30 secs |
| Foam Roll Glutes | 1 | Max | 30 secs |
Tom Brady Dieting and Food Preferences
Related: Greg O'Gallagher Workout Routine
Tom Brady is particular about the foods he chooses to fuel his body. His dieting and food preferences are based on whole food and high protein. He also avoids many different foods.
This is part of the TB12 Method, helping to reduce inflammation, overeating, gas, and bloating.
Tom avoids eating gluten, dairy, coffee, corn, soy, MSG, alcohol, GMOs, white sugar, trans fats, white flour, and fruits.
Crazy, right?
Below is a list of Tom's food preferences and some of the types of meals he is known to enjoy including smoothies, tuna wraps, green salads, fish and homemade avocado ice cream.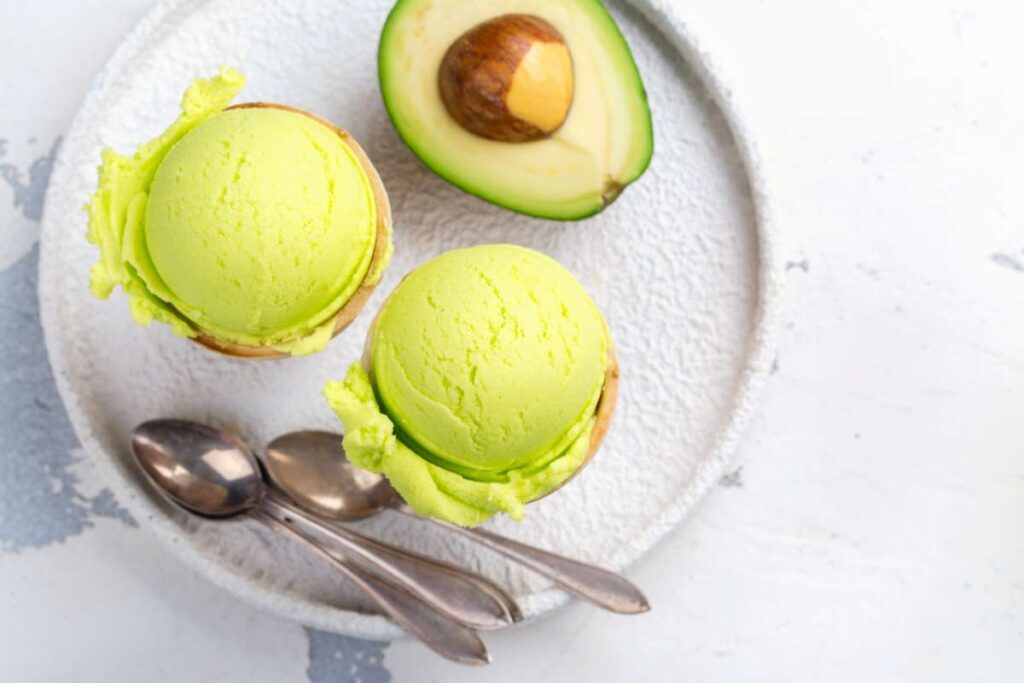 | | |
| --- | --- |
| Meal | Food |
| Meal 1 | Protein Smoothie (Plant-Based Protein, Ice, Banana, Blueberries, Flax Seeds, Hemp Seeds, Chia Seeds, Ice, Almond Butter, Almond Milk) |
| Meal 2 | Tuna Wrap (Grain-Free Wraps, Avocado Mayo, Tuna, Celery) Kale Salad (Baby Kale, Baby Romaine Lettuce, Raw Brussel Sprouts, Radishes, Baked Chickpeas Organic Olive Oil)Dressing (Cashew, Organic Olive Oil, Lemon Juice + Zest, Dijon Mustard, Garlic Cloves, Capers, Maple Syrup) |
| Meal 3 | Cod (Organic Avocado Oil, Crack Pepper, Pink Himalayan Salt))Salsa Verde (Capers, Anchovies, Garlic Cloves, Dijon Mustard, Sherry Vinegar, Fresh Lemon Juice, Olive Oil, Mint Leaves, Parsley)Salad (Shave Cucumber, Orange Zest + Juice, Tarragon, Dill, Baby Spinach) |
| Meal 4 | Avocado Ice Cream (Raw Cashews, Raw Coconut, Pitted Dates, Raw Cocoa Powder, Water, Avocado) |
Tom Brady Diet Plan
While restrictive, Tom Brady's approach to nutrition is what helps him remain in peak condition.
Below, we have provided a Tom Brady-inspired diet plan to help you eat like Tom to improve performance and boost your overall health.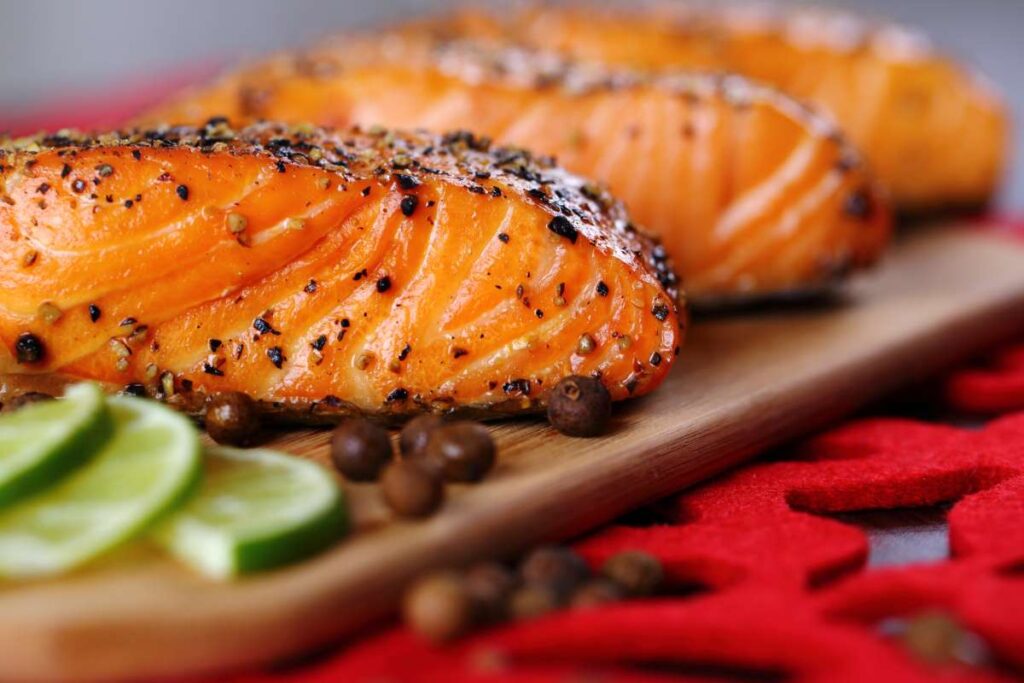 Meal 1
Meal 2
Grilled Salmon
Kale and Baby Spinach Salad with Tomatoes, Avocado, Chickpeas with Salsa Verde
Meal 3
Baked Organic Chicken Breast with Lemon Taco
Green Salad (Cucumber, Baby Spinach, Tomato, Capers, Olive Oil)
Meal 4
Tom's approach to nutrition is what helps him maintain a healthy lifestyle and perform at the highest level for his incredible 23-season career.
The specificity of his food choices gives him full control of his training goals.
If you are considering trying the Tom Brady workout routine, we strongly suggest you do the same using our advanced calorie and macronutrient calculator.
Just punch in your age, gender, height, weight, and activity level to receive an accurate calorie and macro figure.
This will ensure you are getting the correct amount of protein to build muscle, carbs for fuel, and fats to absorb vital nutrients.
Tom Brady Supplement Preferences
Tom is a big believer in quality nutrition, with his diet and food preferences consisting of high quality, nutrient-dense food.
To take his nutrition to the next level, Brady also takes supplements to aid recovery and for general wellness.
Below is a list of Tom Brady's supplement preference to help you optimize your health. Note that many of the supplements he reportedly takes are from his own line.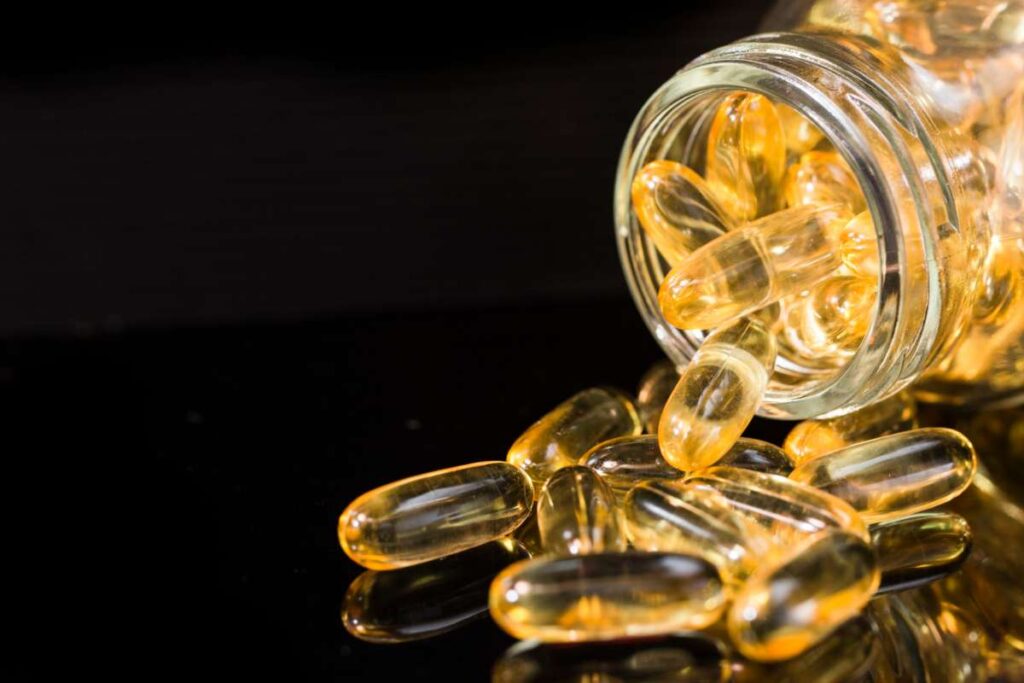 Final Thoughts
Tom Brady's achievements on the field have helped his brand transcend the beyond the game of football.
Against the odds, his work ethic, dedication, and passion for health and fitness helped him become the greatest NFL player of all time.
If you are considering trying the Tom Brady workout routine and diet plan, fuel your body with clean, nutrient-dense foods with a focus on moderation, and train at the speed of sport.
So, are you thinking of trying Tom's workout? What parts of his training suits your goals?
Let us know in the comments.
What is Tom Brady's daily workout?
How long does Tom Brady workout?
Tom Brady works out for 30-40 minutes using a resistance band. 
Does Tom Brady lift weights?
Tom performs resistance training with exercise bands in a variety of different strengths. This helps him improve dynamic movements, reaction time, and quickness. 
What does Tom Brady eat after a workout?
Tom eats a grain-free tuna wrap and salad post-workout. 
What type of workout does Tom Brady do?
Tom Brady does a resistance band-based workout with a focus on dynamic movements that helps him improve his speed and quickness.
He performs around 11 exercises quickly for one set each. One set contains a max number of reps to improve dynamic movement and endurance. 
How many days a week does Tom Brady train?