This post may contain affiliate links at no additional cost to you. As an Amazon Associate I earn from qualifying purchases. Click to view our full disclosure.
Looking for an affordable greens supplement? In this article, we're comparing Primal Greens and Beyond Greens, two of the more budget-friendly greens powders on the market.
Whether you're just beginning your search for a greens supplement or looking to switch from your current brand, you'll want to take some things into consideration
First, decide whether or not you actually need a supplement. As a dietitian, I always recommend focusing on your diet first (four to five servings of fruits and veggies per day) and then using a supplement to fill any gaps.
You'll also need to consider nutrient density. This means that every serving of the product will have enough to help you fulfill your daily value. From there, think about the price. To get the most out of these greens supplements, you'll need to take it every day.
At a Glance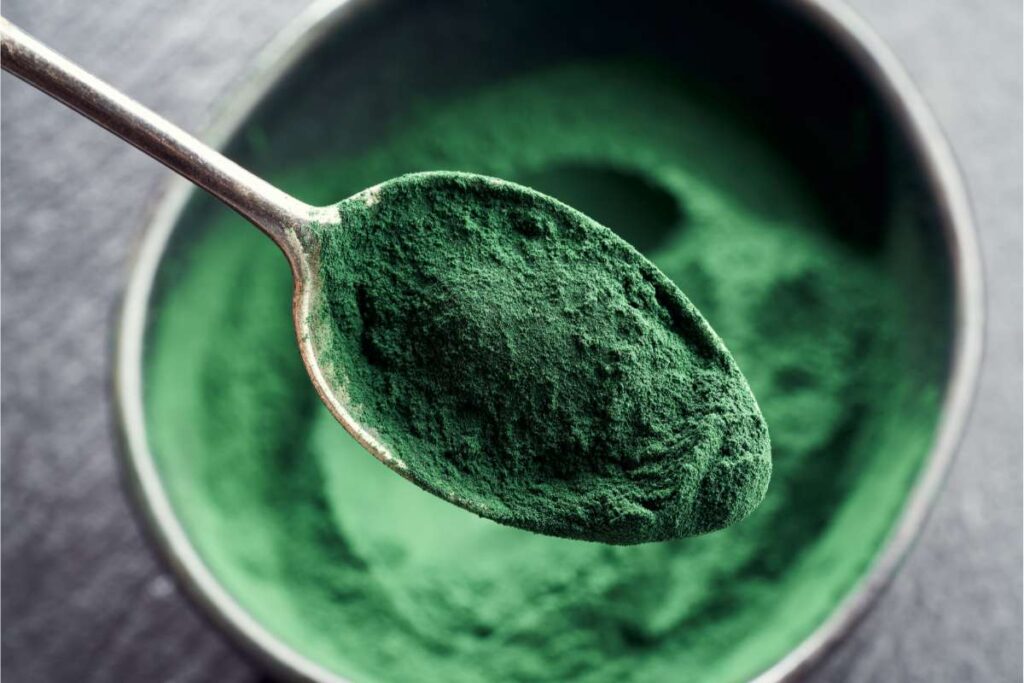 These supplements have somewhat different focuses. Primal Greens was created to support energy, digestion, immunity, and performance. Meanwhile, the blend in Beyond Greens focuses on energy, detoxing, and immunity.
However, Primal Greens seems like a better option.
It offers more benefits and is much more nutrient-dense. While it is a little pricier than Beyond Greens, it offers a lot more ingredients and is still much cheaper than other products on the market.
If you really just want to go with the cheapest supplement on the market, I'd recommend Beyond Greens. This one also doesn't use leafy greens or grasses, which could be a benefit if you have allergies.
Keep reading to learn more about the pros and cons, benefits, pricing, and more for each of these brands.
Quick Facts: Face To Face Comparison
Primal Greens
Beyond Greens
Major Health Claims
Increased Energy
Smoother Digestion
Improvements in Daily Performance
Immune Support Benefits
Better Overall Well-Being
A healthy immune system
Harmonious gut health
Whole-body detoxification
Clean energy
Dietary Preferences
Vegetarian, Gluten-free, dairy-free, gelatin-free, and soy-free
Gluten-Free, Shellfish-Free, Preservative-Free, & Soy-Free Vegan Blend
Ingredient Count
50+
14
Probiotic Count
3.5 Billion CFU
300 Million CFU
Calories per Serving
34 Calories per 8g scoop
Not listed
Macronutrient Count per serving
5.8g Carbohydrate, 1.4g Protein, 0.6g Fat
Not listed
Net Carbs Per Serving
3.4g
Not listed
Serving Recommendations
Add one scoop (8g) daily to a glass of water and mix thoroughly. Can be taken at any time.
Stir one scoop (3.8g) with 8 – 12 fl oz of your favorite drink once daily.
Price Per Serving
$1.33 – $1.67
$0.83 – $1.33
Certifications
Third-Party Tested
Manufactured in NSF (GMP) registered facilities
Third-Party Tested
Manufactured in a Good Manufacturing Practice (GMP) facility
Primal Greens vs Beyond Greens: Introductions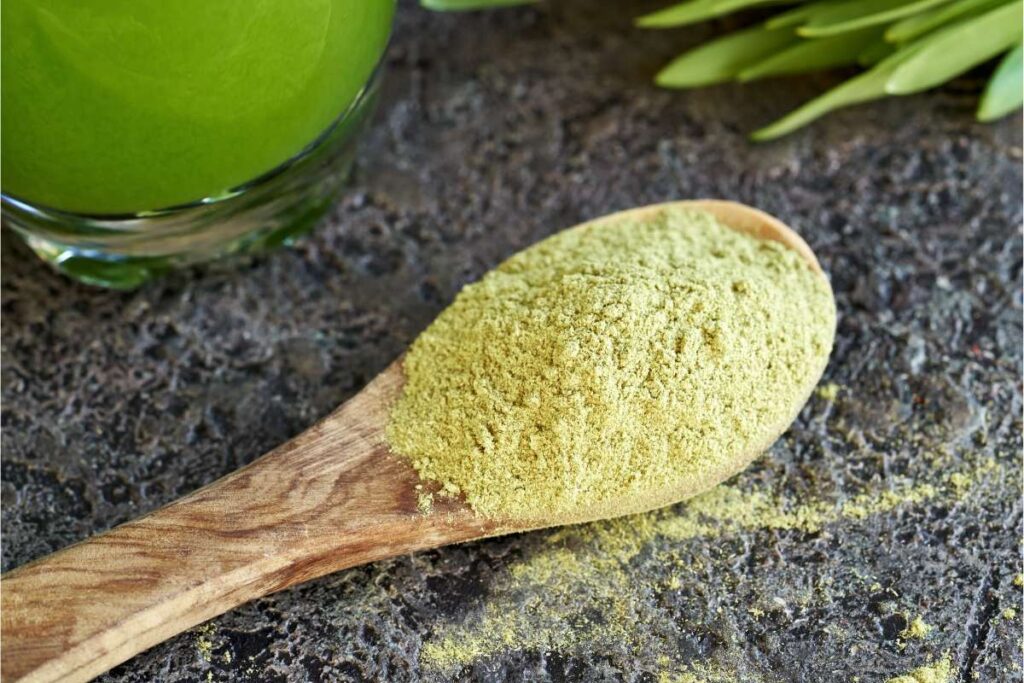 What is Primal Greens?
Primal Greens is a greens supplement produced by a company called Primal Harvest.
It is a blend of 50+ ingredients, including vitamins and minerals, adaptogenic mushrooms, digestive enzymes, and probiotics.
Primal Greens is backed by research and keep benefits like improved energy, immunity, digestion, and performance at the forefront.
What is Beyond Greens?
Beyond Greens is another greens supplement made by Live Conscious.
This product only has 12 ingredients. These include mushrooms, echinacea, rhodiola, milk thistle, and probiotics, all to promote better energy, immunity, and detoxification.
Primal Greens vs Beyond Greens: Standout features
Let's go further with a few of the standout features of each brand.
Primal Greens
Very nutrient-dense with 50+ ingredients
Eco-friendly packaging
Instant-mixing formula
Digestive enzymes and a 3.5 Billion CFU probiotic blend
Gluten-free, dairy-free, and soy-free blend
Certain ingredients have been proven effective in research studies
Beyond Greens
Contains no greens or grasses to avoid allergens
Gluten-free, shellfish-free, preservative-free, and soy-free vegan blend
Can cost as little as $0.83 per serving
Primal Greens Overview
Primal Greens is one of many supplements produced by Primal Harvest, a company founded in 2017. Its owners, Max and Michael, decided to start the company as they learned to support their health and well-being.
They value taking a holistic approach toward wellness, meaning they focus on supplements that promote balance. All of their products are also made of high-quality ingredients that are backed by science.
Primal Greens is a good example of this mission with its 50+ nutrient-dense ingredients and properties that have the potential to support many bodily functions.
Main Benefits
Provides 50+ Energy-Supporting Nutrients: The Primal Greens formula offers a wide range of high-quality ingredients that make sure you get a daily dose of essential vitamins and minerals.
For example, vitamins C, E, and B12 all work together to promote healthy energy levels and cellular function.
Digestive enzymes help to improve digestion by breaking down food in your GI and helping with nutrient absorption.
Vitamin C works to support proper immune cell function, while turmeric and ginger root contain anti-inflammatory properties that can improve immune function.
Pros
50+ ingredients and 3.5 Million CFU probiotics
Third-party tested
Made in a Good Manufacturing Practice (GMP)-certified facility
Eco-friendly packaging
Free of unnecessary fillers, synthetic additives, toxins, or allergens like gluten, dairy, egg, gelatin, and soy
Less expensive compared to similar products
Instant-mixing formula
90-day money-back guarantee
Cons
Proprietary blend
Manufactured in a facility that also processes tree nuts, peanuts, wheat, and soy
May contain caffeine that is not listed on the nutrition label
Beyond Greens Overview
Beyond Greens is a greens powder produced by Live Conscious. They also produce many other supplements, including protein powders and function-focused supplements in pill form.
Live Conscious states its mission is "rooted in investing in the wellbeing of our bodies, minds, spirits, and communities." Not only do they create supplements to promote healthy bodies, but they also support a charity called the Eden Reforestation Project, which helps to rebuild rainforests.
Main Benefits
May Improve Gut Health: FOS and XOS are both prebiotic fibers in Beyond Greens that feed good bacteria in your gut, helping it grow. Meanwhile, a probiotic called Bacillus Coagulans helps to further grow the good bacteria in your microbiome.
Claims to Promote Detoxification: As a dietitian, I'm not a huge fan of the term "detoxing". There really is no such thing as "detoxing your body" or "detox foods".
However, your liver and kidneys naturally target and excrete toxins from your body. Certain ingredients in Beyond Greens such as milk thistle can support healthy liver and kidney function, therefore supporting that natural process.
Pros
Third-party tested
Made in a Good Manufacturing Practice (GMP)-certified facility
Has a fully transparent label
Dairy-free, gluten-free, soy-free, and shellfish-free
Uses non-GMO ingredients
Offers a 365 money-back guarantee (but only on unopened products)
Lower-priced supplement
Cons
Only 12 ingredients and 3 Million CFU Probiotics
Only one flavor available (matcha)
Majority of ingredients are underdosed
Doesn't have any vegetables
Reported to have poor flavor
May contain caffeine that isn't listed
Primal Greens vs Beyond Greens: Ingredients Breakdown
Primal Greens
Primal Greens has over 50 nutrient-dense ingredients falling into one of four blends.
The superfood, antioxidant, and mushroom blend contains the majority of Primal Greens' ingredients. Unlike Beyond Greens, which has no vegetables, there are tons of great sources of produce here. These include vegetables like broccoli and spinach and fruit like berries, cherries, and apricot.
There are even two types of adaptogenic mushrooms in the blend, reishi and maitake.
Meanwhile, the herb and extract blend includes nutrient-dense ingredients like ginger, turmeric root, ashwagandha, and chlorophyllin.
There's also the digestive complex, which includes prebiotic fiber and digestive enzymes to promote better digestion and gut health.
The probiotic blend rounds out this product with 3.5 Billion CFU of probiotics, including B. Longum, L. Acidophilus, and L. Rhamnosus.
One thing to keep in mind with Primal Harvest is that while it shares the daily value of each vitamin, mineral, and nutrient on the nutrition panel, it does not list the specific amount of each ingredient. This makes it a proprietary blend.
List of Ingredients
Vitamin C, 110mg, 122% DV
Vitamin E, 7mg, 45% DV
Vitamin B12, 25mcg, 1042% DV
Zinc, 8mg, 68% DV
Copper, 0.1mg, 7% DV
Superfood, Antioxidant, and Mushroom Blend, 4.9g

Alfalfa Leaf, Carrot, Wheat Grass, Spinach, Spirulina, Banana, Coconut Juice, Broccoli, Tomato, Beet, Cucumber, Brussel Sprout, Cabbage, Celery, Kale, Asparagus, Green Bell Pepper, Cauliflower, Parsley, Pomegranate, Blueberry, Blackberry, Raspberry, Cranberry, Pineapple, Concord Grape, Cherry, Apricot, Orange, Strawberry, Chlorella, Camu Camu Fruit, Reishi Mushroom, Shitake Mushroom, Maitake Mushroom

Herb and Extract Blend, 2.2 g

Acacia Gum, Acerola Cherry Extract, Turmeric Root, Green Tea Leaf, Cinnamon Bark, Eleuthero Root, Ginger Root, Enzyme Treated Stevia Extract, Mangosteen Extract, Ashwagandha Root, Korean Ginseng Root, Chlorophyllin

Digestive Complex, 674 mg

Apple Fiber, Inulin, Fungal Amylase, Fungal Protease, Glucoamylase, Lipase, Cellulase

Probiotic Blend, 3.5 Billion CFU

B. Longum, L. Acidophilus, L. Rhamnosus
Beyond Greens
Beyond Greens is a blend of herbs, spices, mushrooms, prebiotics, and probiotics. Notice I didn't mention any greens. It doesn't provide any leafy greens or other vegetables, so it shouldn't be used to up your produce intake.
Unlike Primal Greens, Beyond Greens doesn't break its 12 ingredients into different categories. However, certain ingredients work together to promote specific health benefits.
For example, rhodiola root and matcha leaf are used for energy in this blend. You should note that any use of matcha or green tea leaves can mean there is caffeine in the product, even if it isn't listed.
There are also four different types of mushrooms in this product, including reishi, cordyceps, turkey tail, and lion's mane.
Beyond Greens also contains three million CFU of probiotics from B. coagulans. Make sure you note that Beyond Greens has three million, while Primal Greens has 3.5 billion.
You'll also see that Beyond Greens doesn't list the daily value percentage for its ingredients, and it seems like there is a reason for it. Of their 14 ingredients, eight of them are underdosed, or below the range to really contribute to your daily value.
List of Ingredients
Rhodiola root, 50mg
Matcha leaf, 200mg
Reishi, 25mg
Cordyceps, 25mg
Turkey Tail, 25mg
Lion's mane, 25mg
Chlorella, 500mg
Echinacea, 900mg
Milk thistle, 200mg
B. coagulans, 3 Million CFU
FOS, 190 mg
XOS, 20mg
Tahl gum, 190 mg
Ceylon cinnamon, 314 mg
Primal Greens vs Beyond Greens: Taste Test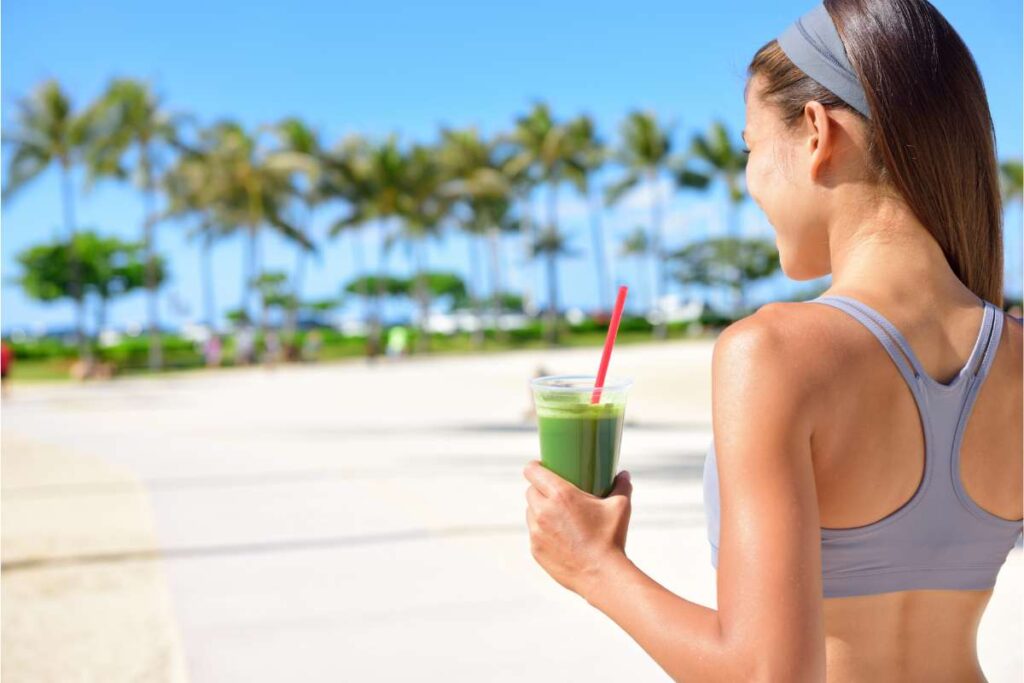 Primal Greens Taste
In general, customers liked the taste of Primal Greens, mentioning its sweetness and describing the flavor as "refreshing."
Customers also think Primal Greens blends easily into water and does not separate like other brands. This is probably due to its instant-mixing formula.
There are some negative reviews of those complaining of a grassy or earthy flavor, but, as with all greens supplements, it all comes down to user preference.
Beyond Greens Taste
Many customers complained of poor taste, even on the Live Conscious website. Some consumers even recommend putting it into hot matcha teas or other recipes to make it go down smoother.
That being said, it does always come down to user preference because there were some positive reviews about the taste as well.
Keep in mind, Beyond Greens is a smaller serving size than many other brands at only 3.8g per scoop. While that affects nutrient density, this could also mean it tastes less intense than other brands.
Primal Greens vs Beyond Greens: Pricing Comparison
Primal Greens
Price

It costs $49.95 for a one-time buy of one bag of Primal Greens
Subscribe to Primal Harvest and get special pricing of $39.96 per bag

Price Per Serving

$1.67 without a subscription
$1.33 with a subscription

Container Size
Beyond Greens
Price

For a one-time purchase, it costs $36.99 per container of 30 servings
You can opt for the subscription and get one container per month for $31.99
You can add even more containers per month for more of a discount

Price Per Serving

$1.33 without a subscription
$1.06 with a subscription

Container Size

115g or 4 oz per container
Comparison of Side Effects and Safety
Primal Harvests notes that customers should consult with their physician if they have a preexisting condition, take prescription medication, or are pregnant or nursing.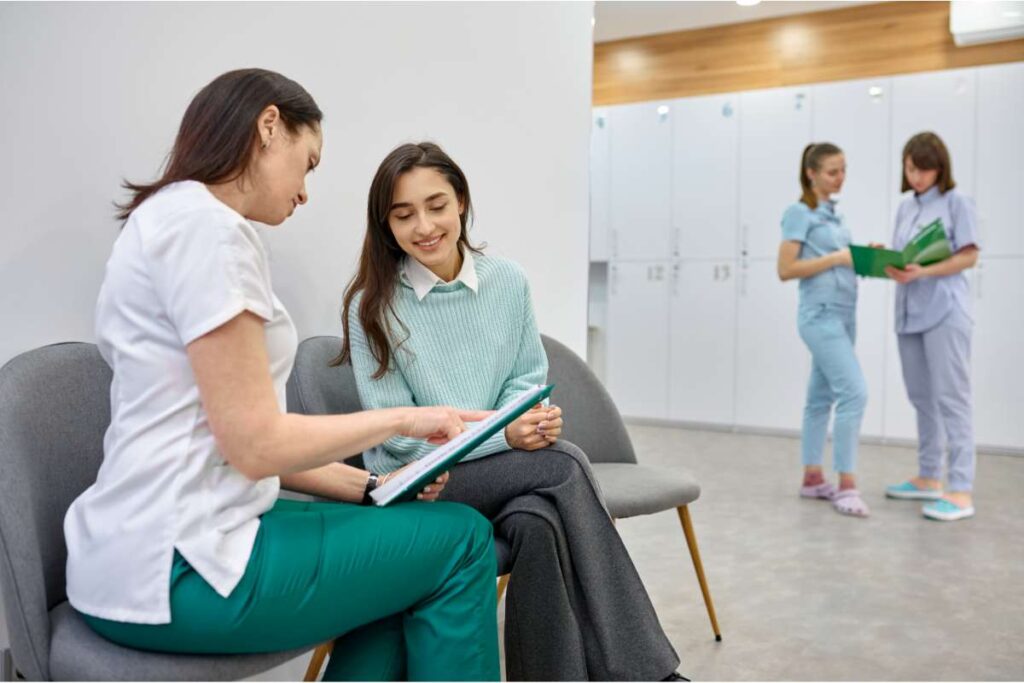 Primal Greens products are also manufactured in a facility that processes tree nuts, peanuts, soy, and wheat. If you are concerned about cross-contamination, this product is not your best choice.
A very small number of customers reported elevated liver enzymes or illness after taking Primal Greens. However, there is no research or statement that backs up these claims.
Meanwhile, the Beyond Greens page does not list any safety precautions or side effects. That being said, I still recommend checking with your doctor before taking this if you have any concerns.
Some customers reported ill effects like upset stomach and diarrhea from taking Beyond Greens. Live Conscious has not responded to these claims.
Primal Greens vs Beyond Greens: Which Is the Best Option?
Here's a quick review to help us pick the best option.
Primal Greens beat out Beyond Greens when it comes to benefits, nutrient density, and ingredient quality.
Beyond Greens, however, is not a proprietary blend, is a bit cheaper, and does not have any exposure to allergens.
They are similar when it comes to taste, side effects, and caffeine content.
So, which is better? I think Primal Greens.
Why We Think Primal Is the Better Option
After comparing the two products, Primal Greens comes out on top.
Its nutrient-rich ingredient panel, high amount of produce, and nutrient density alone make this a better product by a long shot.
It also provides a lot more probiotics than Beyond Greens, which will be more beneficial for gut health.
Primal Greens also has an instant-mixing formula, which can make the taste and texture better.
Although Beyond Greens is cheaper, I think it's worth the small investment to choose Primal Greens instead and potentially reap a lot more benefits.
Final Thoughts on Primal Greens vs Beyond Greens
In the battle of Beyond Greens vs Primal Greens, Primal wins easily.
All that to say, though, if you're on a really tight budget, you may want to just put that money toward produce instead.
It might be even more nutrient-dense and cheaper than using a supplement.
However, if you're always on the go, can't find great produce in your area, or are just inconsistent with your diet, Primal Greens is one of the best supergreens powders.
If you're open to investing in a greens supplement to help fill your nutrition gaps or reap extra benefits, check out Primal Greens here.
Frequently Asked Questions
Does primal greens contain stevia?
Yes, Primal Greens contains stevia to help sweeten the formula. Stevia is a natural, low-calorie sweetener used in many greens blends.
Is Primal Harvest a good brand?
Yes, Primal Harvest is a great supplement brand that values science, research, and sustainability.
What is the best morning super greens powder for gut health and bloating?
What do you mix primal greens with?
It's recommended to mix Primal Greens with just water. However, you can also mix it into smoothies, juices, milks, or other recipes and still reap the benefits.
Is primal greens legit?
Yes, Primal Greens is a legitimate product that is third-party tested. This testing ensures the ingredient list is true and safe for consumption.
More Product Reviews: