This post may contain affiliate links at no additional cost to you. As an Amazon Associate I earn from qualifying purchases. Click to view our full disclosure.
This is my personal ColonBroom Review and last updated on March 2023.
With over 12 years of health and fitness experience, I spend my time reviewing and researching products that help people with everyday health issues and I have spent some time exploring the ColonBroom brand.
I love that ColonBroom targets the root causes of irregular bowel movements with a colon cleanser and digestive support that may aid in a healthier gut and regular bowel movements.
If you are looking for a gut and colon product that tastes delicious and may help improve toilet visits, then read on because ColonBroom does much more than help you poop!
You'll learn what I think about ColonBroom's overall product, including the taste and results after six weeks of using ColonBroom!
Let's get started!
What is ColonBroom?
ColonBroom is a USA-made dietary supplement. Its' key component, psyllium husk, may help relieve bloating, irregular bowel movement and digestive conditions.
ColonBroom may improve your gut microbiome with prebiotics from the Psyllium Husk and may aid in the body's detoxification cleansing process that removes accumulated toxins inside the gastrointestinal system.
Who should use ColonBroom?
Did you know that less than 5% of Americans consume the recommended daily fiber intake?
Of course, if you don't consume enough fiber in your diet, you should consider ColonBroom to make sure you are eating the recommended daily intake of 25 to 30 grams of fiber each day.
Fiber is essential for a healthy gut and digestive tract, so it makes sense to use a fiber-boosting supplement in our diet.
You should consider ColonBroom if you experience these conditions below as it may help.
Don't consume enough daily fiber
Heaviness in your gut
Irregular bowel movement
Poor gut health
Lack of energy
Excess gas
Risk of bloating
Considering 42 million people in the United States suffer from frequent constipation and is the most common gastrointestinal complaint.
Worldwide that number has increased by a lot.
ColonBroom claims they have helped over 100,000+ people suffering from gastrointestinal problems with their digestive support formula.
Of course, consult with your primary healthcare physician before using any new dietary supplements to be on the safe side.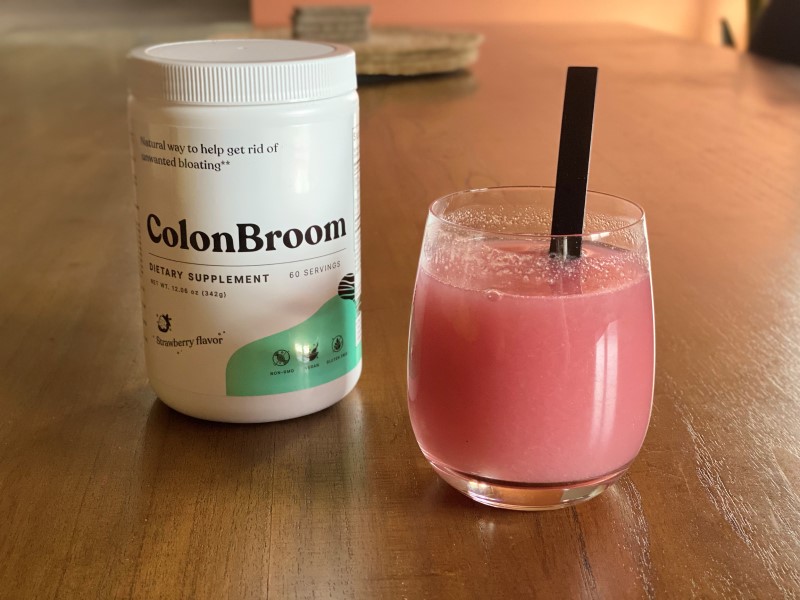 ---
Use Coupon Code "EWS10" For A $10 Discount + FREE Shipping On Your Order! Click The Button Below.
---
How does it work?
ColonBroom has a healthy intake of fiber and prebiotics (naturally occurring inside Psyllium Husk), which is the essential ingredient for a healthy digestive system and strong immunity.
Depending on your condition, whether bloating, constipation, or diarrhea, ColonBroom may relieve these conditions, this is because of ColonBroom's essential ingredient, Psyllium Husk.
Psyllium Husk is a form of fiber from the husk of the Plantago ovata plant's seeds. Psyllium Husk is most known as a bulk-forming laxative as it soaks up water in the gut and may help bowel movements pass much easier.
In terms of constipation, drinking plenty of water while using ColonBroom is recommended to help soften the stool and may prevent conditions such as hemorrhoids and anal fissures.
Using ColonBroom daily may help form solid regular stools because of the fiber in the Psyllium Husk.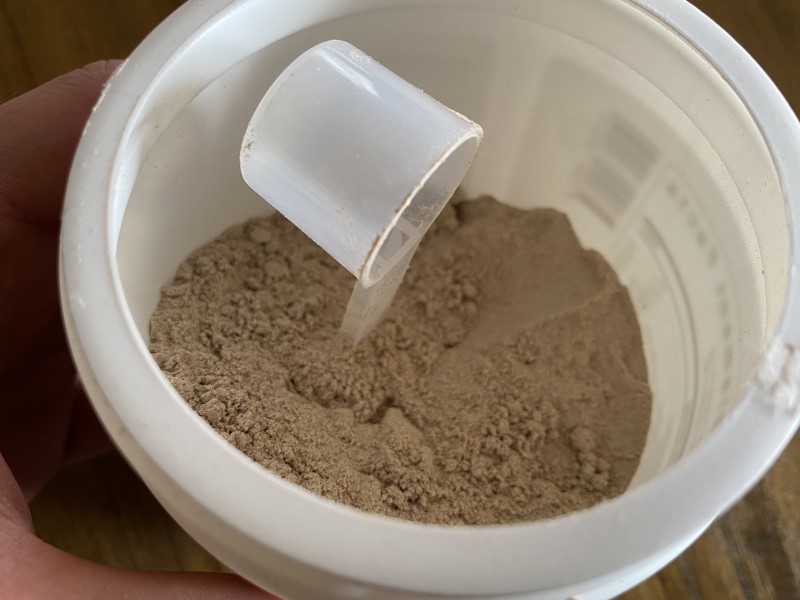 ColonBroom Quiz
ColonBroom has created a short quiz for people who are suffering from digestive issues.
Answer their short quiz with 7 key questions that provide you with a personalized analysis of your health and bowel movement summary.
The summary is your projected health and bowel movements after using ColonBroom.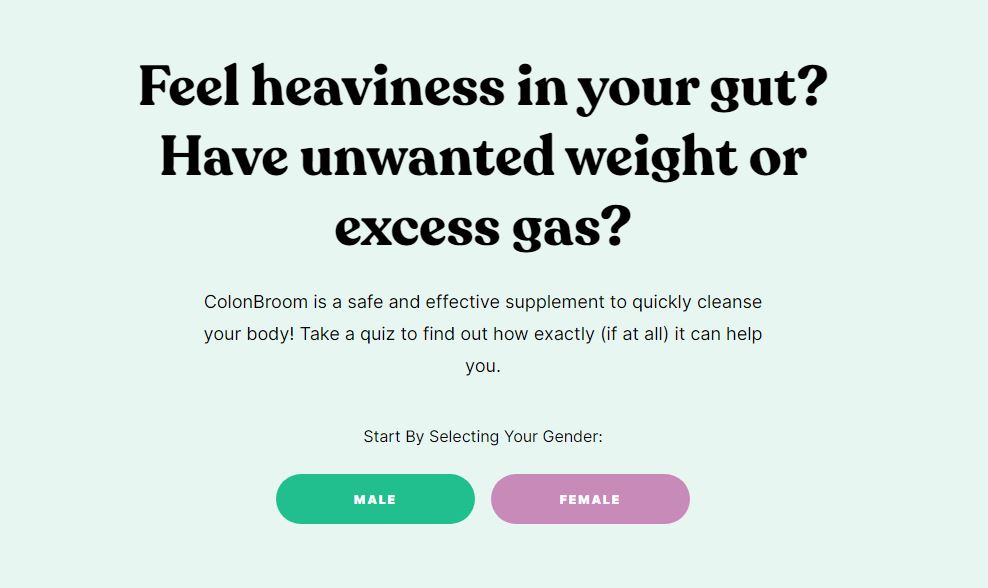 The questions ColonBroom ask in the quiz are:
How often do you poop?
How long do you think the food stays in your stomach?
Do you experience any of these symptoms
How healthy do you eat?
What is your body type?
How physically active are you?
How stable is your body weight?
---
Use Coupon Code "EWS10" For A $10 Discount + FREE Shipping On Your Order! Click The Button Below.
---
ColonBroom Ingredients
The main ingredient in ColonBroom is Psyllium Husk and is the essential fiber compound that may cleanse and support the entire digestive health.
Psyllium husk
Psyllium husk is well-known for its laxative effect. It helps draw water into the intestine, increasing the amount of water in the stool and allowing it to pass through the intestine more easily.
Some studies have also identified it as being potentially helpful in treating diarrhea. It has also been thought to impact the gut microbiota positively.
A recent study did demonstrate significant changes in the bacterial composition of the gut microbiota as well as a resultant increase in the stool's water content in both healthy and constipated subjects.
Citric acid
Citric acid is most commonly utilized as a flavoring and/or preserving agent in foods and supplements because of its acidic nature.
Some research has suggested it as having a positive impact on gastrointestinal health and performance, but the evidence to support this is weak.
Crystallized lemon (citric acid, lemon oil, lemon juice)
Lemon juice has been used historically in the treatment of constipation, generally in the form of lemon water.
Naringenin, a flavanol found in citrus fruits like lemon, has been reported as having a positive impact on constipation.
Animal studies have shown that this compound can help increase the amount and frequency of stool output as well as the water content of the stool.
Sea salt
Saltwater has been used in the treatment of constipation for many years.
Although research to support this remedy is limited, anecdotal evidence is abundant.
One study did suggest that saltwater in combination with yoga was effective in cleansing the bowel in preparation for a colonoscopy.
It is unclear how significantly yoga contributed to this effect and whether or not the same effect would have been seen in the absence of yoga.
Silicon dioxide
Silicon dioxide is found naturally in specific foods and is also added to certain foods for anticaking purposes. It is commonly used in supplements because it helps keep various forms of powder from sticking together and ultimately clumping.
Although research is limited, one study did suggest that Silicia Gastrointestinal Gel (a combination of silicon dioxide and water) utilization resulted in reduced symptoms in those with gastrointestinal disorders.
There is minimal other literature to support this.
Stevia
Stevia is a well-known natural plant sweetener, added to certain foods to enhance flavor. Stevia has zero calories which is great for someone wanting to drink zero calories beverages.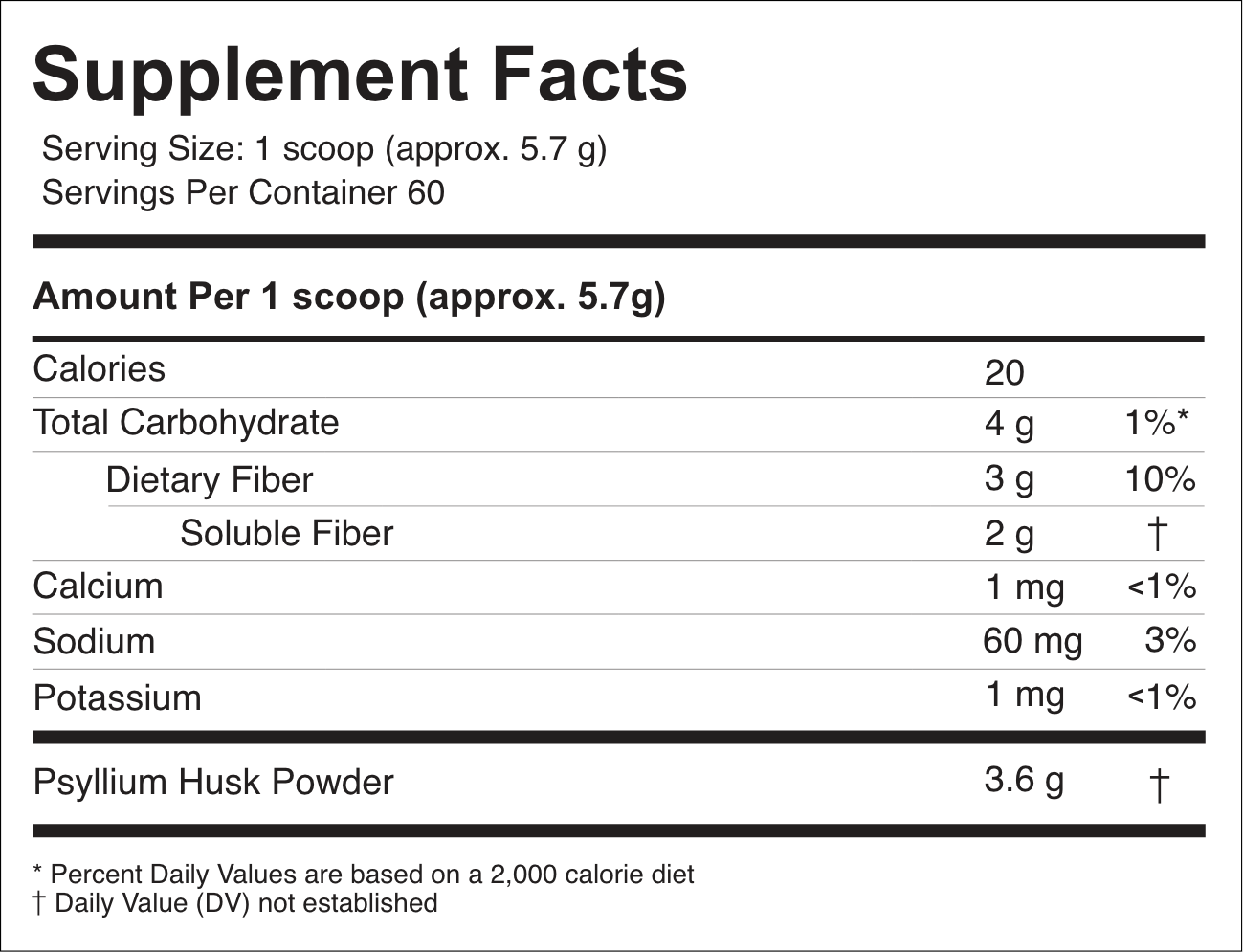 The other two ingredients, natural flavors & fruit/vegetable juice, are additives for flavoring and color enhancement and are inconsequential as it relates to constipation treatment.
What are the benefits of colonbroom?
The overall health benefits to ColonBroom are much more than just great bowel movements.
Because of the ingredients inside ColonBroom, the detoxification process may remove toxins within the body and can aid in improving the gut microbiota.
Here are the key benefits of ColonBroom:
It may aid in a healthy gut and digestive system
Due to high dietary fiber amount, ColonBroom may help to improve your body's detoxification function.
Psyllium husk found in ColonBroom may aid with regular, more consistent bowel movements
How do I take it?
With any new supplements, you should always consult a doctor before usage.
ColonBroom recommends a dosage of one tsp of powder with 250mls of water followed by one extra glass of water. Use once or twice a day, 1 hour before or 30 minutes after your meal.
Because of the increase of fiber, you may experience slight bloating, but after a few days, this should subside as the body adjusts to increased fiber consumption.
ColonBroom claims you will feel lighter after 12-72 hours of using their product.
---
Use Coupon Code "EWS10" For A $10 Discount + FREE Shipping On Your Order! Click The Button Below.
---
Does ColonBroom Work?
After using ColonBroom for over 6 weeks I found it made a massive difference to my bathroom habits. I tend to feel bloated when I eat certain foods, but I don't experience any bloating since using ColonBroom.
I made sure to drink plenty of water when using ColonBroom and within 48 hours I could see and feel an improvement in my bowel movements.
Forming solid stools that are soft and easy to pass and it has helped me regularly go every day.
This is my experience of course and we all may have different results.
Thousands of other people have given ColonBroom reviews on their website and social media who have made similar testimonials to mine which is a positive result.
What does ColonBroom Taste Like?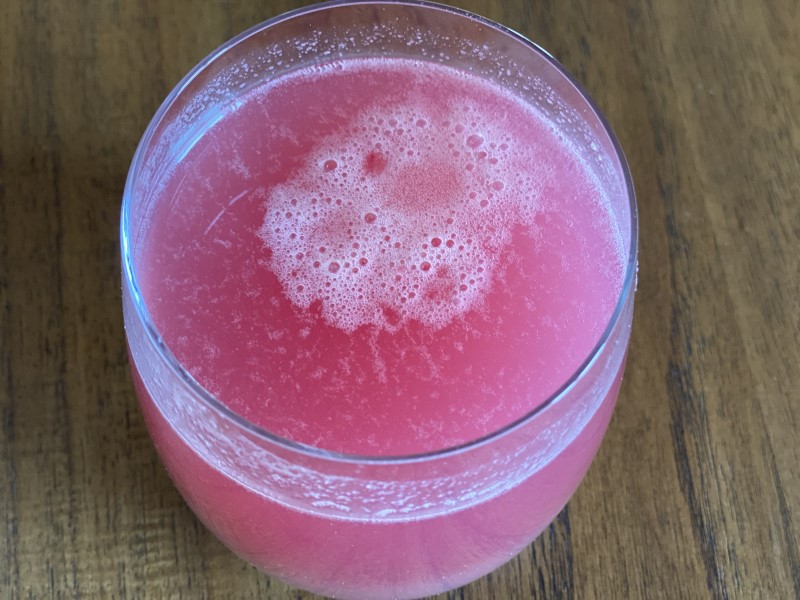 I honestly enjoy the taste of ColonBroom. It's a sweet strawberry flavor drink that mixes well with water.
I have tried similar fiber drinks and wasn't a fan of the taste and the grainy texture.
ColonBroom is honestly a pleasant-tasting drink that makes it all that easier to drink on a daily basis.
No funny faces are required when drinking!
What Are Real Customer ColonBroom Reviews Saying?
ColonBroom has generated a buzz in the online influencer world with happy customers listed on the official page. It is a new brand so finding customer reviews was a challenge, however, on their website, I found some testimonials.
It's common for new supplement brands to accumulate reviews. After some time these tend to become easier to find.
ColonBroom Before and After Pictures
These are real users of ColonBroom and wanted to share their before and after pictures and results after using ColonBroom.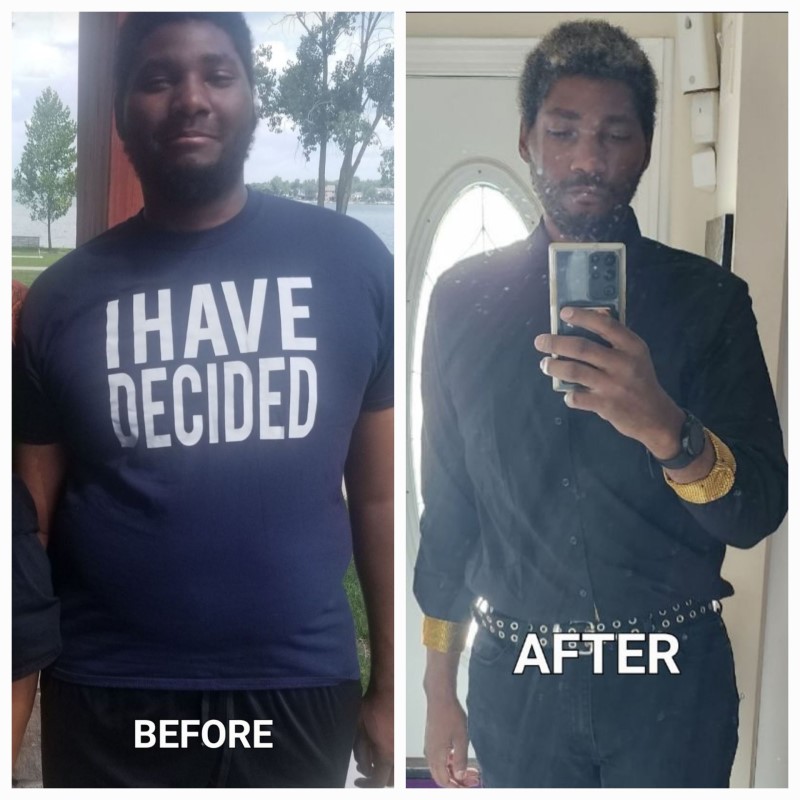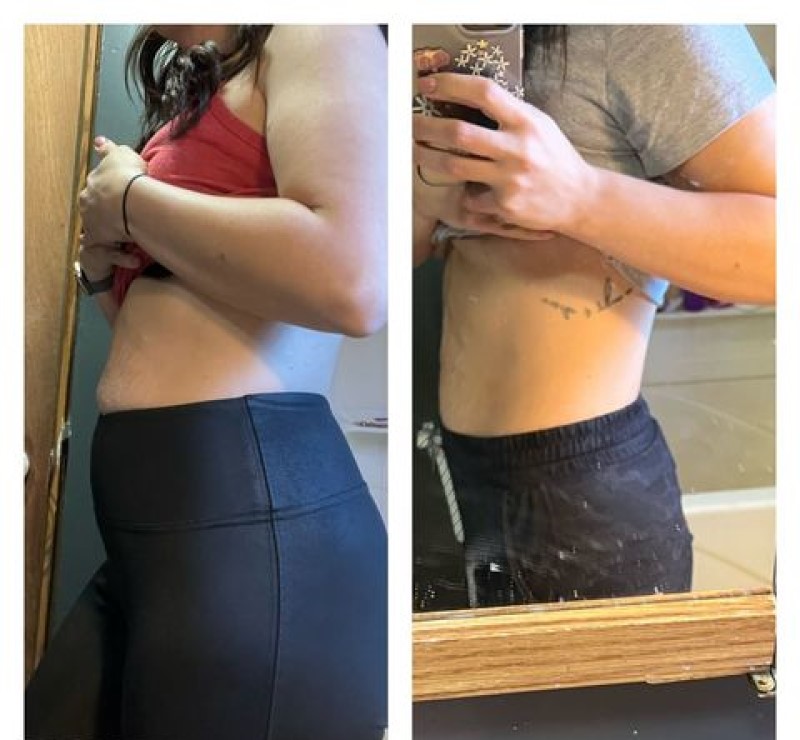 ColonBroom Alternatives
ColonBroom is a great fiber supplement but there are also great alternatives which we've listed conveniently below. You can read a full list of the best ColonBroom alternatives here.
Primal Total Cleanse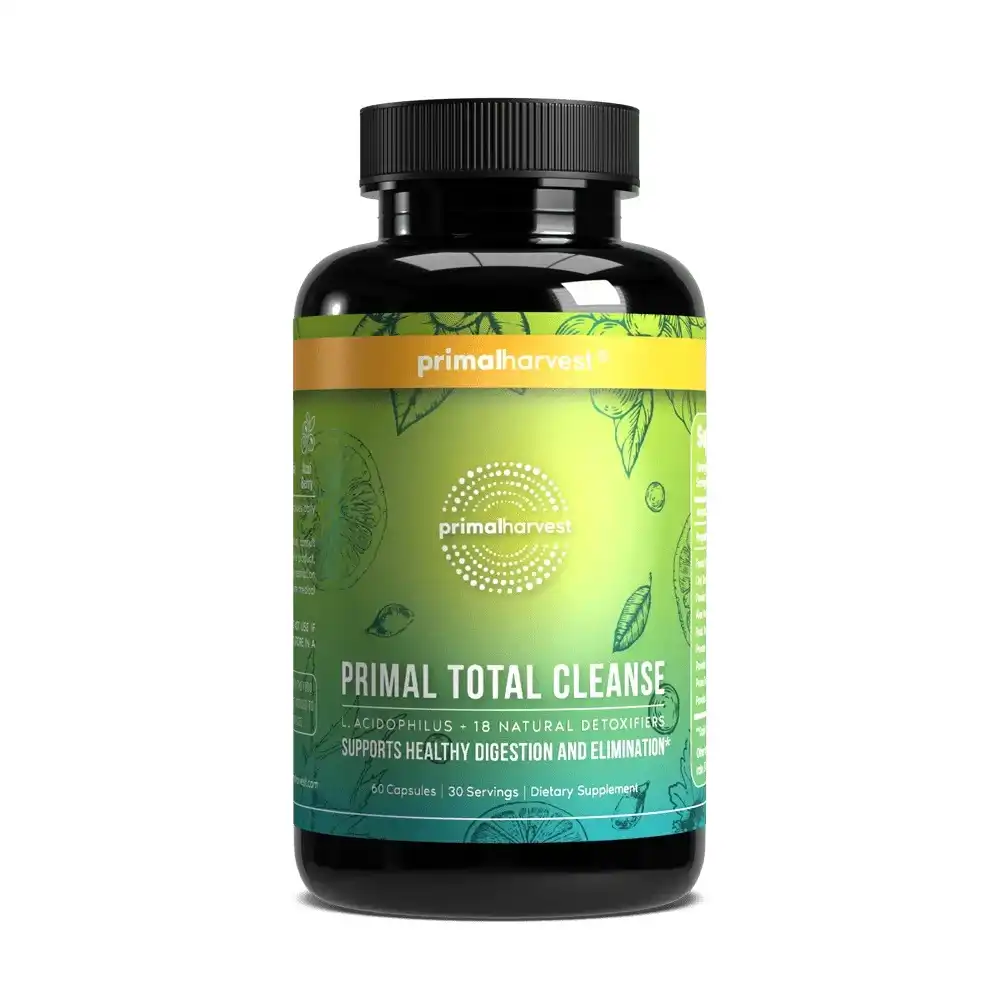 Primal Total Cleanse is a detox formula meant to flush all the toxins in the body.
Its powerful formula packed with 20 different ingredients help you improve skin, support metabolism, decrease water retention, and improve gut health.
Pros
Made in GMP-certified facilities.
Gluten-free and soy-free.
Subscription savings.
It comes in pill form.
90-day money-back guarantee.
Cons
Has a proprietary blend of ingredients.
Has some ingredients with clinical evidence.
Only one probiotic strain.
Onnit Total Gut Health
Exclusive Bundle Offer
Another great ColonBroom alternative to help support gut health is Onnit Total Gut Health.
Onnit Total Health is a combination of digestive enzymes, herbs, and probiotics to help improve digestion and gut health.
Pros
Caffeine-free.
Dairy-free.
Suitable for keto and vegans.
Offers subscription savings.
Free shipping over $150.
Comes in packet forms.
Cons
Contains some ingredients that lack clinical evidence.
Only suitable for adults.
Might increase the risk for digestive issues.
What's Included With ColonBroom?
When you buy from ColonBroom, you also receive a free ebook, Diet Guide to healthy living and is written based on the latest nutrition science.
I find this to be a great bonus because it helps educate readers on how to improve your overall gut health through your diet.
You also receive free shipping when you provide ColonBroom an email address; that is worth it for free shipping.

---
Use Coupon Code "EWS10" For A $10 Discount + FREE Shipping On Your Order! Click The Button Below.
---
ColonBroom Price
As of March 2023 ColonBroom pricing in USD is as followed. Use coupon code "EWS10" at checkout to save $10 and get free shipping on your order!
One time purchase price:
1 Bottle $68.99
3 Bottles $44.99/bottle
6 Bottles $34.99/bottle
Subscription and Save Price:
1 Bottle $54.99 /1 bottle per month
3 Bottles $35.99/ 3 bottles every 3 months
6 Bottles $27.99/ 6 bottles every 6 months
I will regularly check back and provide current prices and sales ColonBroom has each month.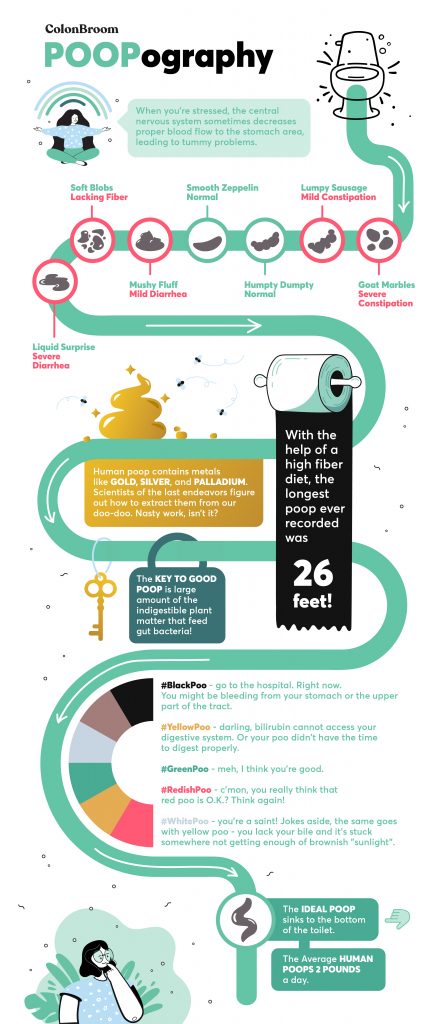 Where Does ColonBroom Deliver?
ColonBroom is manufactured in the USA and currently shipping within the United States, Canada, Austria, Germany, and France.
More locations coming in the future as they expand the company.
Final Verdict
Everyone suffers from digestive conditions at some point in their life.
The psyllium husk found in ColonBroom may allow people to improve the digestive system's overall health, which may prevent or help relieve irregular bowel movements and with the bonus of better toxins removal and increased energy levels.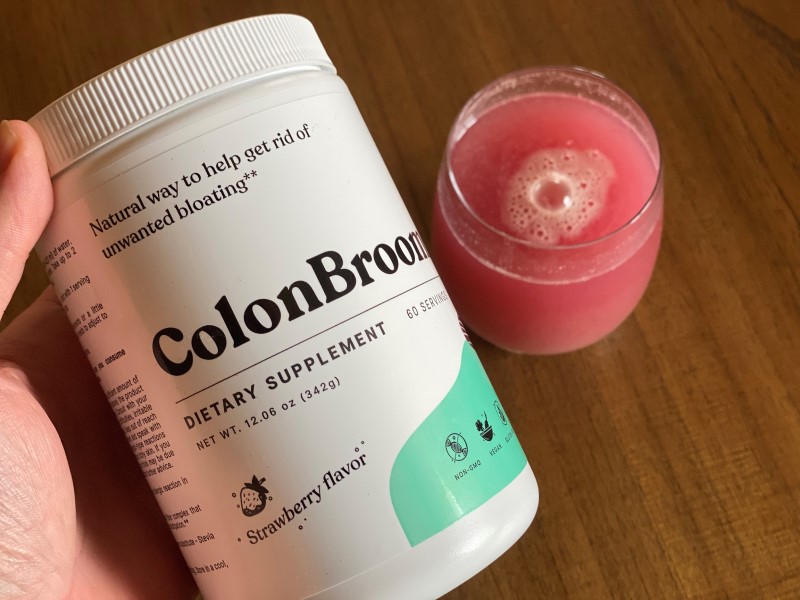 It's a no brainer for those who need a fiber booster or who want to improve their bowel movements or if you suffer from constipation, diarrhea, excess gas and bloating ColonBroom may be a good choice.
I have seen the difference in my bathroom visits and not experiencing bloating is a plus. I highly recommend you try ColonBroom to help with digestion issues and see if it works for you.
If you would like to try ColonBroom, click the link to visit the Official ColonBroom Website. Don't forget to use coupon code "EWS10" to save $10 and get free shipping on your order!
Frequently Asked Question
You may have some questions regarding ColonBroom so I reached out to the ColonBroom Certified Nutritionist to answer common questions.
How long does it take ColonBroom powder to work?
You may start seeing results after the first bottle of ColonBroom, but for the best results, we recommend using it for 2-3 months (2-3 bottles).
What does it mean to feel lighter with ColonBroom powders?
When constipated, people usually feel bulkier due to the stuck content in the intestines.
You are heavier when constipated because you carry around the mass (that is left after digesting the food you ate and absorbing the nutrients from it) that should have been already flushed down the toilet.
CB is a fiber supplement that promotes regularity and keeps you flushing regularly.
Is ColonBroom a laxative?
ColonBroom is a plant-based fiber supplement, not a medicine. The essential fiber in ColonBroom – psyllium husk is considered a gentle, bulk-forming laxative.
This means it soaks up water in your gut and makes bowel movements much easier and can help promote regularity.
Is ColonBroom gluten free?
Yes, it is gluten-free. This product may cause an allergic reaction only in people sensitive to inhaled or ingested psyllium and strawberries or other ingredients/substances derived or extracted from strawberries.
Should I take ColonBroom for an occasional upset stomach?
ColonBroom is a plant-based fiber supplement that is designed to add fiber to your diet and help promote regularity and overall digestive help. 
Can I take ColonBroom for occasional constipation?
Yes, you can. Increased fiber intake is a safe and effective way to relieve constipation and cleanse your body. ColonBroom is a supplement that is designed to add fiber to your diet and help promote regularity and overall digestive help.
However, we would like to point out that attention should also be paid to nutrition, physical activity, sleep quality, and amount of stress.
While ColonBroom is mostly effective as a fiber supplement, it is not a medicine.
If you don't feel well, are constipated for a longer period of time, we would kindly suggest consulting with your doctor. Constipation can be a sign of an illness.
Can I add ColonBroom to coffee or tea?
Psyllium husks (fiber in ColonBroom) bind water and multiply their volume, that is why it is extremely important to take the ColonBroom with a sufficient amount of water!
It is best to combine one tsp of ColonBroom powder (0.2 oz/ 5.7 g) with 8 fl. oz (250 ml) water, mix well and drink up!
Drink an additional glass of water afterward.
We recommend keeping your tea or coffee drinking ritual separate from ColonBroom regimen.
Is ColonBroom suitable while Intermittent fasting?
The main active ingredients in the CB are fiber. Fiber is one kind of carbohydrate.
It is sometimes called roughage or bulk. Fiber is the part of plant foods that our bodies do not break down during digestion.
Because fiber isn't digested, it doesn't give us calories or other nutrients. CB will not break your fast, so it is suitable for intermittent fasting.
Is ColonBroom suitable for a Paleo diet?
If you are following a strict paleo diet, ColonBroom is not the best product for you. Colonbroom has artificial sweeteners, salt and other ingredients which are not allowed in the Paleo diet.
Is ColonBroom suitable for Keto diet?
Yes, you can use ColonBroom while doing keto, as it contains only fiber.
Even though fiber is considered a carbohydrate, it is not broken down by the body into simple sugars and does not trigger an insulin response, and does not spike glucose levels.
Is ColonBroom suitable if I am breastfeeding?
Psyllium husks (a type of fiber in ColonBroom) is considered safe for breastfeeding moms. Fiber, though a type of carbohydrate, unlike other carbs, cannot be broken down into digestible sugar molecules and affect the quality of the milk in any way.
In any case, we always recommend consulting with a medical professional before purchasing supplements.
Is ColonBroom suitable if I am pregnant?
We highly recommend consulting with your doctor if you are pregnant/nursing/trying to conceive.
Is ColonBroom suitable for elderly people?
ColonBroom is a fiber supplement in which psyllium husk helps to promote digestive health, relieves constipation and might help balance blood sugar and cholesterol levels.
It is important to keep blood and sugar levels in check for elderly people.
In any case, we always recommend consulting with a medical professional before purchasing supplements.
Is ColonBroom suitable for vegetarians and vegans?
CB is a plant-based fiber supplement that is vegetarian and vegans friendly.
Where to buy colonbroom?
ColonBroom is only available to buy online at their official ColonBroom website. You can visit their website by clicking here
How to use ColonBroom
Combine one tsp of powder (0.2 oz/ 5.7 g) with 8 fl. oz (250 ml) water. Make sure to mix it well and it's recommended to drink an additional glass of water.
Take up to 2 times daily 1 hour before or 30 minutes after your meal.
What are the side effects and warnings of ColonBroom?
ColonBroom has a warning on the label for people who may have an allergic reaction in people sensitive to inhaled or ingested psyllium and strawberries and other substances derived or extracted from strawberries.
Of course, if you experience any allergic reactions stop taking the supplement and seek advice from your physician. Mild allergic-type reactions such as nose or eye irritation, feeling short of breath or itchy skin should be taken seriously.
Always consult with your primary healthcare before taking any new supplements.
If you experience any other uncommon symptoms which you think may be due to taking the supplement, speak with your physician for further advice.
For people who take medication, ColonBroom advises you to take ColonBroom 2 hours before or after medicines.
Is ColonBroom Safe?
When using ColonBroom you must drink plenty of water. Drinking ColonBroom without enough water may cause the product to swell in the throat causing blockage or choking.
Always follow the usage information on the label!
Consult with your physician if pregnant/nursing, have swallowing difficulties, irritable bowel syndrome, abdominal pain, nausea or vomiting.
You May Also Be Interested In: