This post may contain affiliate links at no additional cost to you. As an Amazon Associate I earn from qualifying purchases. Click to view our full disclosure.
This is a review of Enso Supergreens, a powdered greens supplement from Enso Superfoods.
If you're thinking about trying a super greens supplement, you may be trying to find the best brand. Weighing your options isn't easy when you have benefits, price, taste, and many more things to consider.
I'm a dietitian and I have spent a lot of time looking into many greens powders on the market. I know all about brands like Athletic Greens, Bloom, and so on. After reviewing so many, Enso Supergreens is one of the standouts.
I like many things about this product, including its 100% organic & local ingredients and benefits for gut health, immunity, and energy. It also boasts a unique peppermint flavor.
I'll dive deeper into each of these positive features, as well as the company, cost, and some things to be aware of.
Keep reading to learn everything you need to know about Enso Supergreens before you buy (but don't worry, there's still a money-back guarantee!).
About Enso Supergreens
Enso Supergreens contains essential vitamins, minerals, and enzymes meant for overall health. It is a quick and efficient way to stay healthy and achieve your wellness goals.
Ensō Superfoods
Enso Superfoods was founded by Haim Nigri with the goal of making healthy, organic foods more accessible. Each of Enso Superfoods' products is 100% organic, made in the USA, and vegan.
What is Enso Supergreens?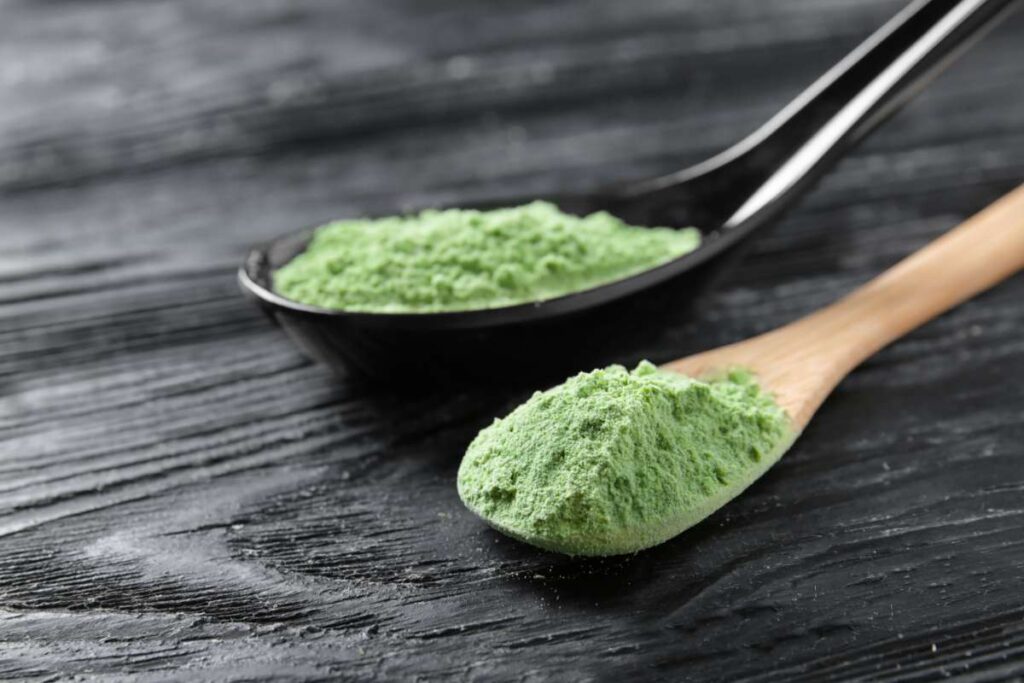 Enso Supergreens is a powdered greens product from Enso Superfoods. It is made from more than 20 beneficial ingredients, including leafy greens, grasses, herbs, mushrooms, and even five billion CFUs of probiotics.
These nutrient-dense ingredients primarily work to promote gut health, improve immunity, and boost energy.
Who is Enso Supergreens for?
Anyone can benefit from taking Enso Supergreens. Its special blend of nutrients can specifically benefit those who are looking to improve gut, immune, or brain health.
Things To Consider Before Buying Enso Supergreens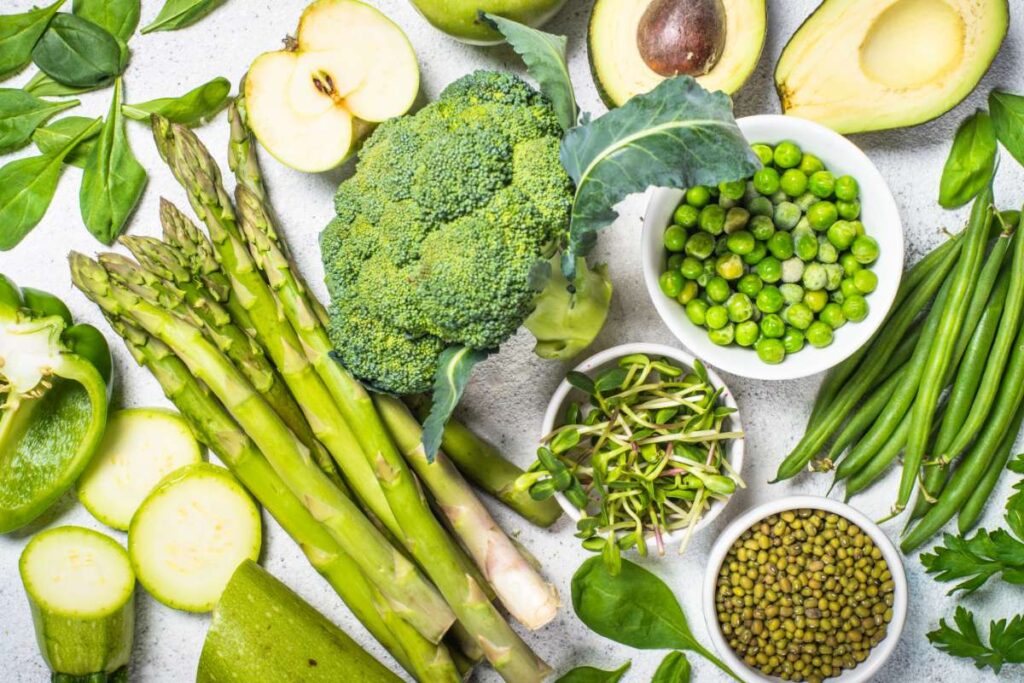 When you're in the market for a supergreens supplement, there are a few things you'll want to consider. These include:
Your Specific Health Goals
You'll want to know exactly why you're getting a supergreens powder before you invest, and choose based on that need.
For instance, if you're having digestive issues, make sure the supplement has a probiotic. If you want to target inflammation, make sure it includes antioxidants.
Ingredients & Additives
Make sure the ingredients on the label are clear and there are no questions. Companies will also let you know if they don't include any additives (like preservatives or sugar), so be wary if they don't tell you.
Nutrient-Density
Not only do you want a supergreens powder that has quality ingredients, but you want to make sure that each scoop gives you the daily dose of vitamins and minerals that you need.
Taste
You're not going to keep taking a supplement that tastes terrible to you. It's really important that you like the flavor of your greens powder or know how to prepare it in a way that makes it more palatable to you.
Price
Supergreens powders work best when we take them every day over time. However, that can really add up!
Make sure you choose a supplement that works with your budget so that you can keep up your routine. Consistency yields the best results.
Sourcing
Companies like Enso Superfoods and Athletic Greens are very specific with where they source their ingredients.
For example, Enso Supergreens' ingredients are all 100% organic from local farms in California. They also make sure to test all of their ingredients for heavy metals.
Enso Supergreens Features
Enso Supergreens has a few major features that make it stand out from others.
Contains 20+ Superfoods: The 20+ ingredients in Enso Supergreens are all purposefully included to offer a comprehensive range of health benefits. From dandelion powder for organ health to dulse (a type of seaweed) for bone strength, every ingredient is there to support you – with no additives!
One Serving of Daily Greens: Each scoop of Enso Supergreens provides one serving of your daily vegetables. Every day, we need to eat four to five cups of fruits and vegetables to reach our daily recommendation. Just a quick scoop of Enso Supergreens gets you at least 20% of the way!
Can Boost Immunity: There are many antioxidants in Enso Supergreens like vitamins A, B6, C, and E. Antioxidants work to protect our cells from harmful toxins in our environment, called free radicals. These toxins can harm our cells and make us sick in both the short and long term.
Does Enso Supergreens really work?
Research and consumers across the board would agree that yes, Enso Supergreens really does work. It has tons of nutrients that support better digestion, immunity, and energy, among many more benefits.
The most promising research states greens powders like Enso Greens have the ability to lower the amount of damaged cells, reduce blood pressure, and help improve the daily diet of Americans.
Enso Supergreens Ingredients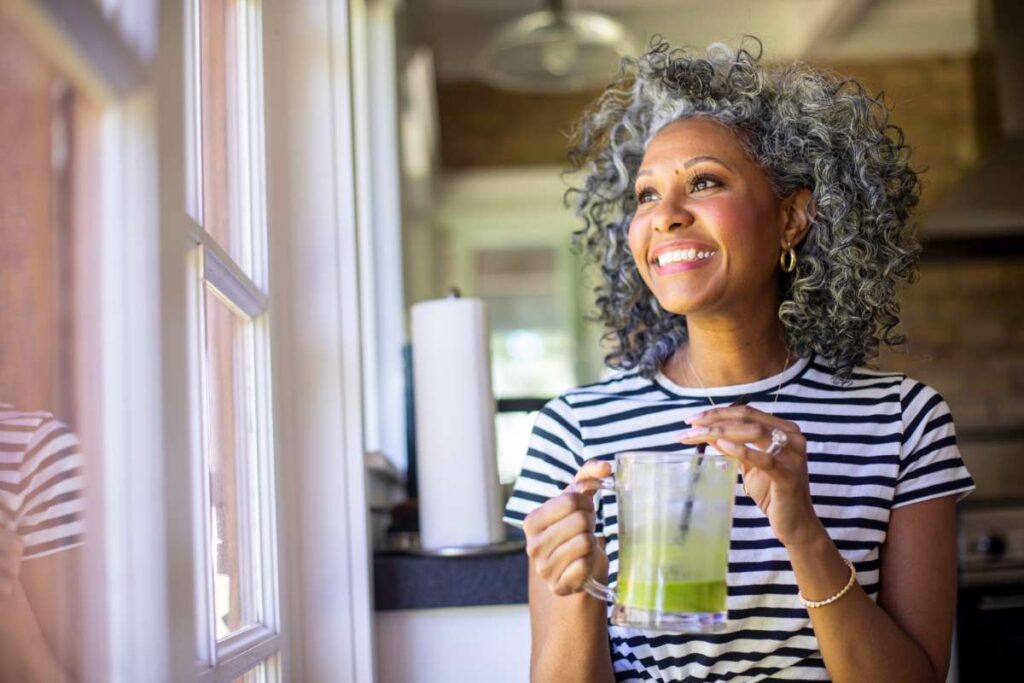 Enso Supergreens is made of 20+ plant-based ingredients that all have a purpose. They work together to give you a balanced dose of vitamins, minerals, and other nutrients.
Key Ingredients
Here are the major ingredients in Enso Supergreens.
Chlorella
Chlorella is an algae that is very rich in minerals like iron and folic acids as well as many vitamins. These nutrients work to improve immunity, blood pressure, cholesterol, and digestion.
Spirulina
Spirulina is another algae that offers many anti-inflammatory, antioxidant, and cancer-preventing benefits. It's especially high in iodine, which can promote better thyroid and metabolic health to balance hormones and manage weight.
Kale
Kale is high in calcium and vitamin K, which primarily supports better bone health. Other vitamins in kale like vitamin B and C act as antioxidants to reduce inflammation.
Nettle leaf
Nettle leaf is used in traditional medicine for inflammatory diseases like arthritis and asthma. Recent studies show it may have beneficial effects on prostate health.
Burdock root
Burdock root is very high in antioxidants and is said to offer benefits for chronic diseases like cancer, diabetes, and AIDS. It may also promote healthy skin and liver function.
Barley grass
Barley grass is a powerful superfood that is known for its anti-inflammatory and immune-supporting benefits.
A compound in barley grass called GABA has even been shown to help alleviate pain, regulate sleep, and promote better cognition and reproduction.
Dandelion
Dandelion is an herb that has been used for many centuries to support liver and gallbladder health. Research now shows it may have the ability to reduce the incidence of fatty liver disease.
Nopal Cactus
Research shows nopal cactus can be used to improve heart health. It may even support blood sugar regulation and healthy cholesterol.
Dulse
Dulse is a type of brown algae that is very high in calcium and potassium. These minerals work together to promote strong bones as well as support healthy blood pressure.
Alfalfa
Alfalfa sprouts are known for their benefits on heart health. Research shows it may support balanced blood sugar levels as well as healthy cholesterol.
Broccoli
Broccoli is extremely high in vitamin K, which is important for blood and bone health. It's also a source of glucoraphanin, which is a compound that is turned into a strong antioxidant after consumption.
Moringa
Moringa is said to be a super powerful ingredient that has, "25x the iron found in spinach, 3x the potassium of bananas, and 7x more vitamin C than oranges!" These nutrients all work together to promote overall health benefits and longevity.
Peppermint leaf
Peppermint leaf can be used for its calming effects. It may also reduce muscle cramping and nausea by improving bile flow.
Ginger root
Ginger is a powerful anti-inflammatory food that promotes healthy circulation and immune function.
Full List of Ingredients
Healthy & Nutritious Organic Supergreens Blend

Spirulina powder® (Arthrospira platensis), chlorella powder® (Broken cell wall chlorella vulgaris), whole leaf wheatgrass® (Triticum aestivum), whole leaf barley grass® (Hordeum murinum), barley grass juice powder® (Hordeum murinum), monk fruit extract° (Siraitia grosvenori), peppermint leaf powder® (Mentha balsamea), spinach powder® (Spinacia oleracea L), moringa leaf powder® (Moringa oleifera), alfalfa leaf° (Medicago sativa), broccoli powder° (Brassica oleracea var. Italica), nopal cactus powder° (Opuntia basilaris P), kale powder° (Brassica oleracea var. Sabellica), oat grass juice powder® (Arrhenatherum elatius), dandelion leaf° (Taraxacum officinale), nettle leaf powder° (Urtica dioica), burdock root° (Arctium lappa), horsetail® (Equisetum arvense), parsley leaf powder° (Petroselinum crispum), kelp powder® (Macrocystis pyrifera), dulse powder® (Palmaria palmata), ginger root° (Zingiber officinale)

Digestive Enzyme Complex, 74mg

Papin [from papaya], Bromelain [from pineapple], Vegetarian Pepsin

Dairy Free Probiotics, 5 Billion CFU

Lactobacillus acidophilus, Lactobacillus case, Bifidobacterium bifidum, Bifidobacterium lactis

Natural Multivitamin

Vitamin A, 796mcg, 85% DV
Vitamin C, 38mg, 42% DV
Vitamin B1, 3mg, 228% DV
Vitamin B2, 298 mcg, 23% DV
Vitamin B3, 4mg NE, 25% DV
Vitamin B6, 1mg, 53% DV
Vitamin B9, 372 mcg, 93% DV
Vitamin B12, 50mcg, 2063% DV
Calcium, 21mg, 2% DV
Iron, 2mg, 11% DV
Phosphorus, 28mg, 2% DV
Iodine, 264 mcg, 176% DV
Magnesium, 16mg, 4% DV
Zinc, 800mcg, 7% DV
Selenium, 1 mcg, 1% DV
Copper, 23mcg, 3% DV
Manganese, 199 mcg, 9% DV
Chromium, 39 mcg, 111% DV
Molybdenum, 5mcg, 11% DV
Sodium, 20mg, 1% DV
Potassium, 93mg, 2% DV
Available Flavors
Currently, Enso Supergreens only comes in one flavor, which is described as a light peppermint. However, the company is revealing a new flavor later this year.
Enso Supergreens Pros/ Cons
Overall, Enso Supergreens has some pretty good benefits. However, there are some negatives to take into account. Let's weigh the pros and cons.
Enso Supergreens Pros
100% certified organic ingredients
100% vegan
Third-party tested
Manufactured in a GMP-certified facility
Made in the USA
Sugar-free
Gluten-free
Caffeine free
Nut free
Non-GMO
Enso Supergreens Cons
Possible side effects
Can be relatively expensive
Shorter shelf-life (one year) than other supergreens
How To Use Enso Supergreens
Enso Supergreens specifically recommends mixing one scoop of the powder with cold water to enjoy. You can also mix it with milk, milk substitutes, or smoothies.
Recommended Dosage
Mix one scoop (8g) with water or another liquid at any time.
Real Customer Enso Supergreens Reviews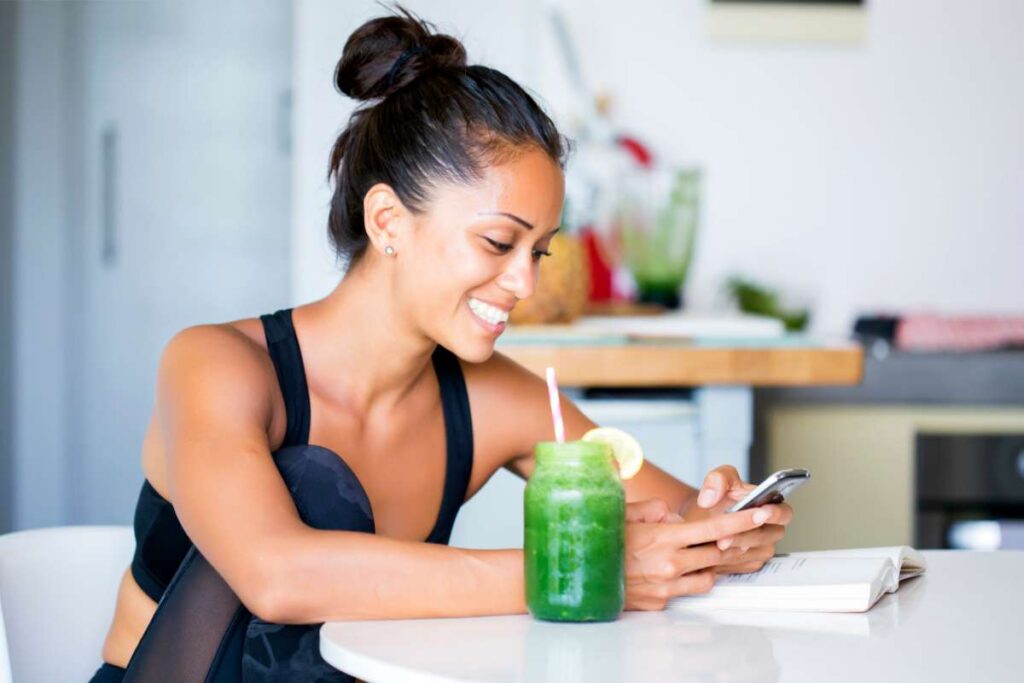 I've scoured the internet and found a lot of positive reviews regarding Enso Supergreens. Let's see what real customers are saying about the biggest benefits.
Good Flavor
"This is the first greens that both my daughter and I will drink. Taste is everything. We've tried others that were hard to drink. Enso was great-tasting and mixed well without any visible clumping. Pretty good addition to our family routine!"
"This Supergreens drink has a hint of a taste of mint. It is so good and I love that it is completely organic. It is a pleasure to drink this daily, especially knowing all of the good ingredients in it are so healthy for me. Using this takes some of the pressure off on the days I don't get all my veggies in. Thank you Enso, for a wonderful product."
"Love the taste. This is a smooth blend. I usually add a ripe banana or pineapple for a little added sweetness, cold water, and put in a blender."
"It became easy for me to get vitamins and vegetables into my diet. It tastes fresh and has all the qualities I value. I'm enjoying the results and it only gets better with prolonged use."
Better Energy
"I take my [Enso] Supergreens daily and I'll tell you — this stuff does work. I feel the difference in my body, energy levels, and overall health. I started taking their greens powder a few months ago when I decided it was time to change a lot of what was unhealthy in my life."
"Supergreens energy boost. Since I started taking Supergreens every day mixed into a glass of orange juice my energy level has increased to the point that this 73 year old man doesn't need to take a nap every day anymore."
"Super greens! Love them super greens! Gives me lots of energy in the morning."
Better Immunity
"Signed up for auto delivery. I feel great when I take this product every morning. It makes me have an abundance of energy and my immune system seems much better."
"I'm loving my Enso Superfood green juice! I feel like it has really boosted my energy level as well as my immune system. Overall, I just feel better all around. And, it really does taste great! I'm really happy to have found this product."
Better Digestion
"I have chronic IBS-C and have dealt with severe bloating/constipation for years. This truly has helped so much. The only problem is every time I try to buy it is only available via pre-order and takes forever to finally ship."
"Super duper greens! Mix it with half coconut and half reg water and away I go. Works wonders for gut health, and I immediately felt less bloated the next day no matter what I ate! Also, it gives me a boost of energy after I slam it in the morning! Go get yourself some!"
Price
"Enso is not the cheapest around, but who wants the cheapest when it comes to prioritizing your health? I wanted to make sure that I was choosing a high-quality product — and I was willing to pay a little extra for that."
"Best Green Powder, but Too Expensive! Its taste and nutritional value are the best; it also blends very well with liquid. However, I've unfortunately canceled my subscription, because it is simply way too expensive: $55 for basically 11.4 ounces!"
"Expensive, but Worth it. Supergreens tastes great, blends well with liquids and is the best in terms of vitamins and nutritional value, especially vitamin A. Wish it was a little less expensive though."
Alternatives To Enso Supergreens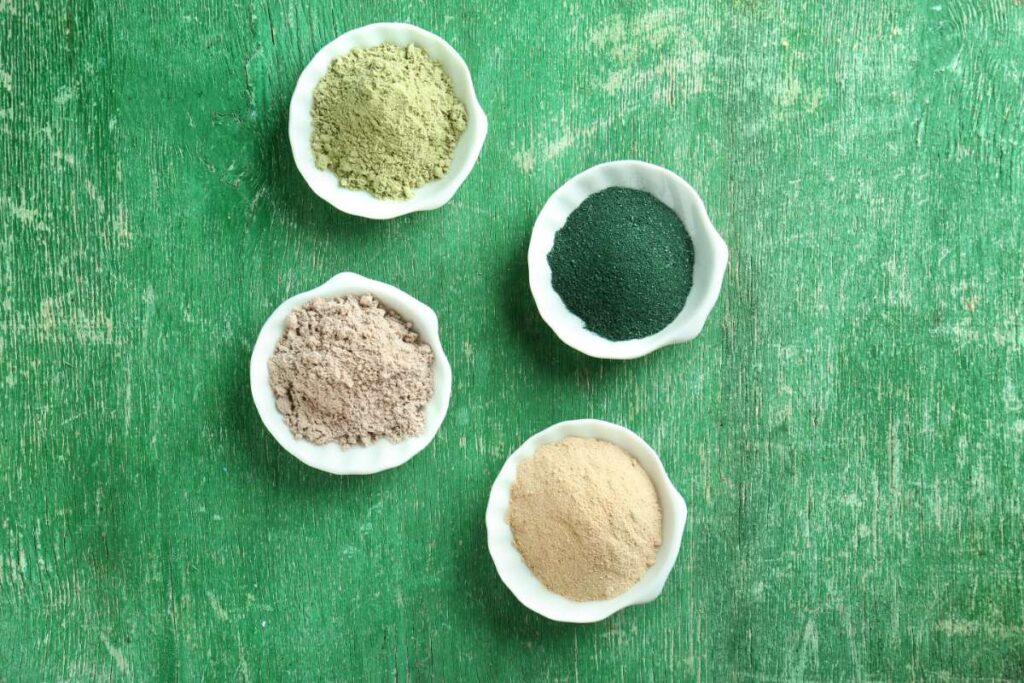 Now that I've done a deep dive on Enso Supergreens alone, let's compare it to other products.
Primal Greens
Primal Greens is a supergreens product from Primal Harvest. It offers 50 ingredients to support energy, immunity, and overall wellness.
Pros
Third-party tested
Eco-friendly packaging
Instant-mixing formula
Free of unnecessary fillers, synthetic additives, toxins, or allergens
Cons
Manufactured in a facility that also processes tree nuts, peanuts, wheat, and soy
May contain caffeine that is not listed on the nutrition label
Read our Primal Greens review here.
Athletic Greens
Athletic Green has 75 ingredients to offer a very comprehensive list of nutrients. All told, AG1 claims to support boosted energy levels, workout recovery, immunity, and gut health.
Pros
Vegan, wheat, gluten, corn, egg, peanut, sucrose, soy, and dairy-free
No artificial ingredients
Option to buy travel-sized packs
Marketed as paleo and keto-friendly
Cons
Flavor has been reported to differ slightly between each product
Many customers report a very bad taste and texture
Higher price than other products on the market
May contain caffeine that is not listed on the nutrition label
Read our Athletic Greens review here.
Supergreen Tonik
Super Tonik has 16 superfoods and 18 vitamins and minerals with a focus on improving energy, immunity, and cognitive health.
Pros
Fully transparent labeling
Similar minty taste to Enso Supergreens
Keto, paleo, vegan friendly
Cons
More expensive than Primal Greens and Enso Supergreens
Read our Supergreen Tonik review here.
Ensō Supergreens vs. Athletic Greens
Ensō Supergreens
Athletic Greens
Ingredients
20+ Ingredients
75 Ingredients
Price
$1.33-$1.99
$2.63-$3.63
Taste
Peppermint flavor
Reported pineapple and vanilla flavor
Nutritional value (per scoop)
31 Calories, 5g Carbohydrate, 2g Protein, 0.3g Fiber, No fat listed
50 Calories, 6g Carbohydrate, 2g Protein, 2g Fiber, No fat listed
Certifications
Third-party tested
100% USDA Organic
(GMP) registered facilities
NSF Certified for Sport
Third-party tested by NSF
Manufactured in a TGA-registered, NSF (GMP) registered facilities
Ensō Supergreens vs Bloom
Ensō Supergreens
Bloom Greens
Ingredients
20+ Ingredients
40 Ingredients
Price
$1.33-$1.99
$1.33
Taste
Peppermint flavor
Nutritional value
31 Calories, 5g Carbohydrate, 2g Protein, 0.3g Fiber, No fat listed
15 Calories, 3g Carbohydrate, 2g Fiber, No protein or fat listed
Certifications
Third-party tested
100% USDA Organic
(GMP) registered facilities
Manufactured in a Certified Good Manufacturing Practices facility
Health Benefits of Enso Supergreens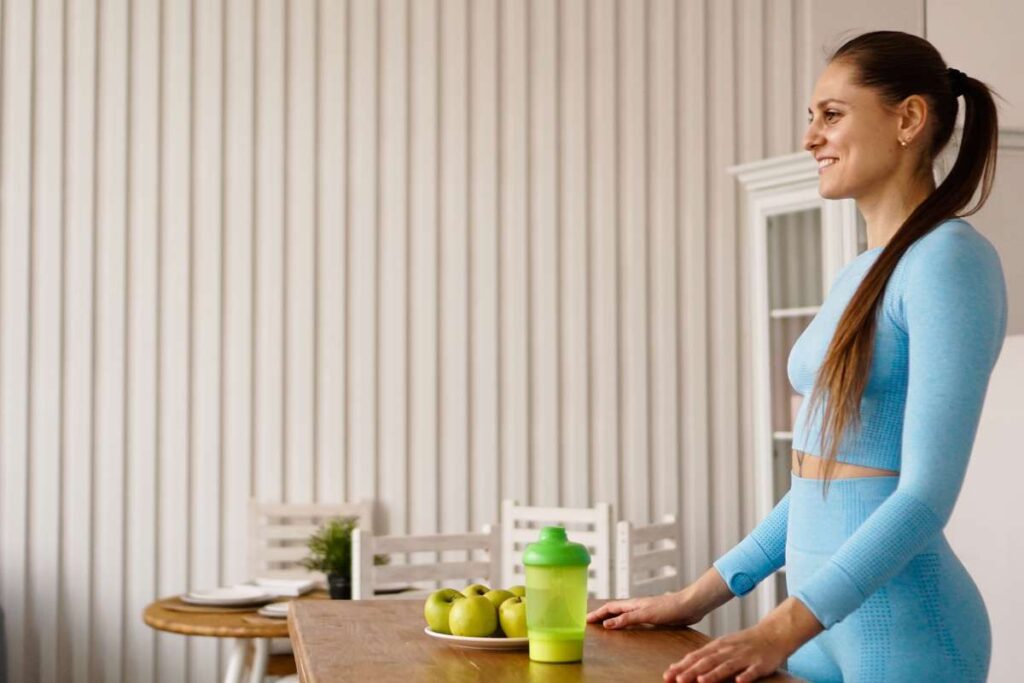 Boosts energy: Many of the vitamins and minerals in this product promote better energy by making sure you have all of the essential nutrients you need to function properly. Vitamin B12 specifically is known for its energy-boosting properties.
Promote longevity: Eating all of the vitamins and minerals you need every day can keep you healthy in the long run. Enso green powder ensures you get all of that in a simple daily dose.
Support healthy weight: Some ingredients in Enso super greens , like burdock root, matcha, and dandelion powder may aid with weight loss. Burdock root specifically is used as a diuretic, which may reduce fluid retention.
Manage blood sugar: Ingredients in Enso Supergreens like alfalfa and nopal cactus have been shown to improve blood sugar.
Potential Side Effects
The Enso website states that women who are pregnant or breastfeeding should consult their physician before taking this supplement.
You should also always check with a doctor before taking any supergreens supplements if you are on a prescription medication or have a pre-existing condition.
Side effects like bloating and allergies have been reported by users, but these aren't widespread and are not supported by research.
Enso Supergreens Price
One-time purchase: $59.99 for a one-time purchase of one container of Enso Supergreens, which has 30 servings, which is $1.99 per serving
Subscription: save 33% and get each container for $39.99, making it $1.33 per serving
Where To Buy Enso Supergreens
Currently, you can only purchase Enso Supergreens online from their website.
Enso Supergreens Shipping and Returns
Enso Superfoods offers free shipping on all orders and a 30-day money back guarantee.
Enso Supergreens Verdict
That's it for this Enso Supergreens review.
If you're looking for a good greens blend and struggling with getting in your daily fruits and vegetables, poor digestion, immunity, or energy, Enso Greens may be a good option for you.
Eating too few vitamins and minerals over time can cause nutrient deficiencies, chronic diseases, and inflammation.
This supplement is a powerful daily dose of greens, vitamins, and minerals that makes reaching your produce and health goals simple.
Enso Supergreens has been reported to improve gut health, immune function, energy, and much more. It's also super easy to take every day and has a pleasant, minty flavor.
If you want to try Enso Supergreens yourself, click here to check it out.
Frequently asked questions
Is Enso Supergreens worth it?
Yes, based on research and consumer reviews, Enso Supergreens is worth the hype. Its many ingredients are known to offer health benefits and improve energy. 
What are the benefits of Enso superfoods?
Enso Superfoods highlights its benefits for digestion, immunity, and energy. Other possible benefits include improved blood pressure, weight management, and blood sugar control.
What does Enso Supergreens taste like?
Consumers report that Enso Supergreens has a pleasant peppermint taste.
Is Enso Supergreens third-party tested?
Yes, Enso Supergreens is third-party tested.
What are the side effects of super green powder?
Supergreens powders are very high in vitamins and minerals, which can affect certain medications or medical conditions. Sometimes, consumers report bloating when taking a super greens powder, which can be due to high fiber content or probiotics. Tolerance can improve over time.
Is Super Greens powder good for you?
Yes, super greens powders have lots of healthy ingredients which offer essential vitamins and minerals that are good for you.
More Product Reviews: