This post may contain affiliate links at no additional cost to you. As an Amazon Associate I earn from qualifying purchases. Click to view our full disclosure.
You've reached my Ryze Mushroom Coffee review, which is an in-depth look at this trendy mushroom supplement.
Many people today are looking for alternatives to coffee or energy drinks, typically in search of a more "natural" or healthier product.
Surprisingly, one of the most popular coffee alternatives today is mushrooms.
Of course, just because a supplement claims to be more natural doesn't mean it's better. And as a holistic health practitioner, it's important to me that I give you the full breakdown of these supplements to see if they're safe, effective, and beneficial.
Keep reading my review to learn all about this Ryze superfoods supplement and if it truly is the best mushroom coffee out there.
Snapshot Rating
Ingredient Quality: 4 out of 5
Dosage Strength: Low-Moderate
Brand Reputation: 4.5 out of 5
Price: Pretty cheap/affordable
About Ryze
Ryze was founded by Rashad Hossain and Andree Werner, both Harvard graduates.
They heavily consumed coffee during their college years, along with other unhealthy habits, and saw the toll it took on their mental and physical health.
This sparked them to figure out a way to get more energy while still taking care of their health. It ultimately led them to medicinal mushrooms.
The makers of Ryze aim to help others feel amazing every single day. That's why they claim to craft their mushroom-based products with high-quality, sustainably-sourced ingredients.
And they are dedicated to giving others a product that can become a part of their daily ritual, for physical, mental, and total health.
What is Ryze Mushroom Coffee?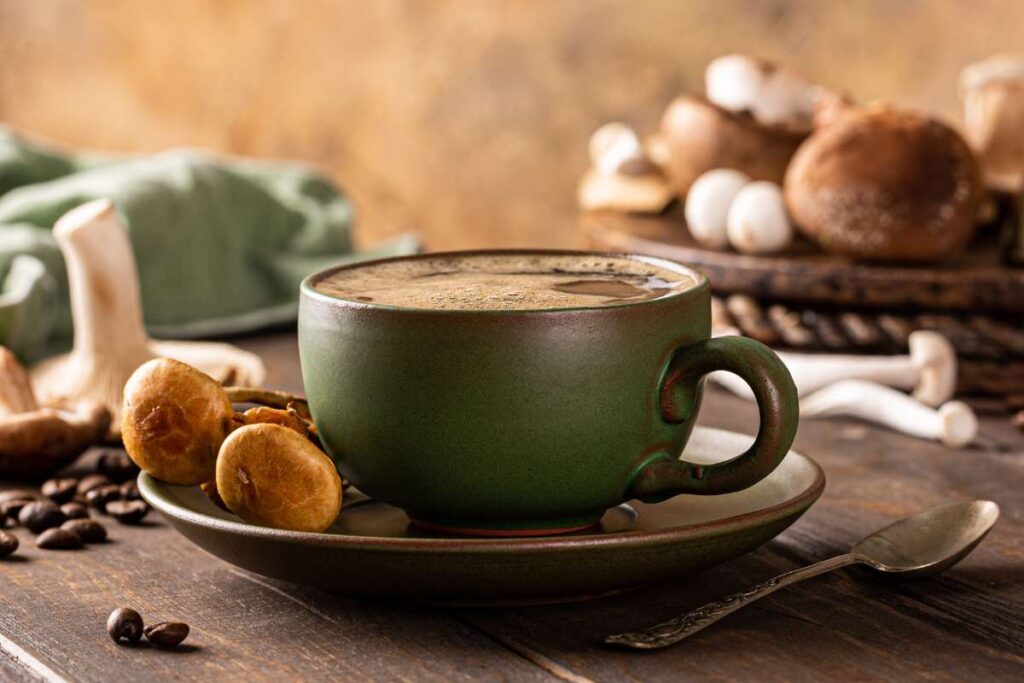 Ryze Mushroom Coffee is advertised as a healthier coffee alternative to help give users calm energy and focus, as well as a boost in overall health.
Ryze coffee contains a blend of six adaptogenic mushrooms and a coffee blend. Ryze claims that each ingredient was carefully handpicked to offer as many health benefits as possible.
A serving contains less than half the caffeine of a normal cup of coffee and is designed to give you all of the energetic benefits without the crash or jitters.
On top of that, Ryze coffee is designed for different types of health-conscious individuals, as it is keto, paleo, vegan, non-GMO, sugar-free, dairy-free, gluten-free, and sugar-free.
Is Ryze Mushroom Coffee legit?
It seems that Ryze Mushroom Coffee is legit.
Ryze is a reputable company and there are over 9,000 Ryze Mushroom Coffee reviews, most of them positive.
Plus, I could tell that the ingredients in Ryze are all generally recognized as safe and may be effective.
Things to Consider Before Buying Ryze Mushroom Coffee
If you're skeptical about putting mushrooms in your morning cup, you're not alone. But there are a few other things you'll want to know before buying Ryze.
Pregnancy
Ryze states that their Mushroom Coffee is safe to consume during pregnancy or while breastfeeding.
However, they also note to always talk with your doctor before taking any supplement.
Dosage
Each serving of Ryze has 48 mg of caffeine, which is about half as much compared to a regular cup of coffee.
So, how much caffeine you desire will partly determine if this product is right for you.
Possible Adverse Effects
Any supplement always has possible side effects. If you've never taken mushrooms before, it's impossible to know if you tolerate them.
Some people may have allergic reactions, digestive side effects, or other issues. But these mushrooms are generally considered safe.
Most importantly, they should definitely not be confused with so-called "magic mushrooms" as they don't offer any psychoactive effects.
Ingredient Sourcing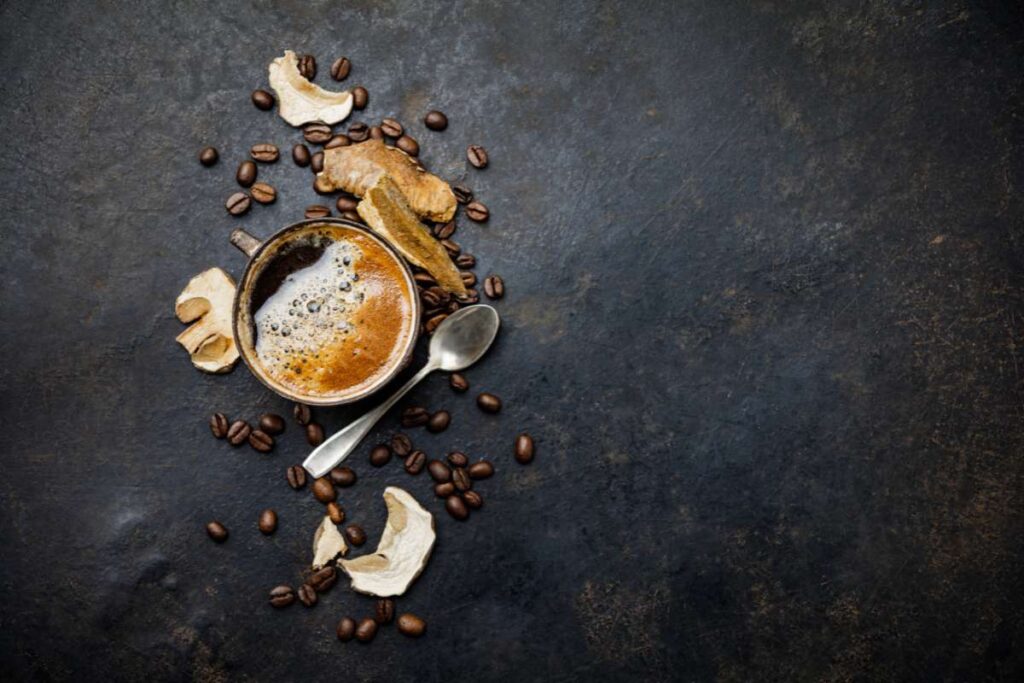 All of the ingredients in Ryze Mushroom Coffee are 100% organic.
Each of the six types of mushrooms is sustainably grown in California. The other ingredients are sourced from high-quality suppliers throughout the country.
All ingredients are tested for mycotoxins and heavy metals.
Ryze Mushroom Coffee Recipes
Ryze Mushroom Coffee can actually be used to create many different tasty, unique products.
You can find many interesting recipes on the Ryze website to learn how to use it in muffins, oatmeal, pancakes, cookies, bars, pudding, and more!
Plus, if you're trying to spend less time and money on coffee chains, the latte and frappe recipes can help.
Ryze Mushroom Coffee Features
Ryze has many features that seem to separate it from traditional coffee.
The primary features are:
Boosts Immunity
Enhances Energy
Improves Focus
Supports Gut Health
Reduces Stress
Half Caffeine
For the Health-Conscious
Boosts Immunity
You simply won't feel your best if your immune system isn't firing on all cylinders. Every bug that creeps through your home or workplace has a greater likelihood of taking hold in your body.
Ryze Mushroom Coffee claims to increase immunity by using medicinal mushrooms, which they say support vital functions in the immune system. Ryze also claims these mushrooms will help decrease inflammation.
The result? Fewer sick days and a healthier, happier you.
Enhances Energy
So many people struggle to get going in the morning. Or maybe you hit that afternoon slump which seems to slow your productivity to a halt.
Regardless, a lack of energy prevents you from truly living your best life and finishing everything you want to get done.
But Ryze claims to give you a natural boost in energy through the mushroom blend and a modest dose of caffeine. This may give you sustained energy throughout the day to help you be more productive and attack your days with full force.
Improves Focus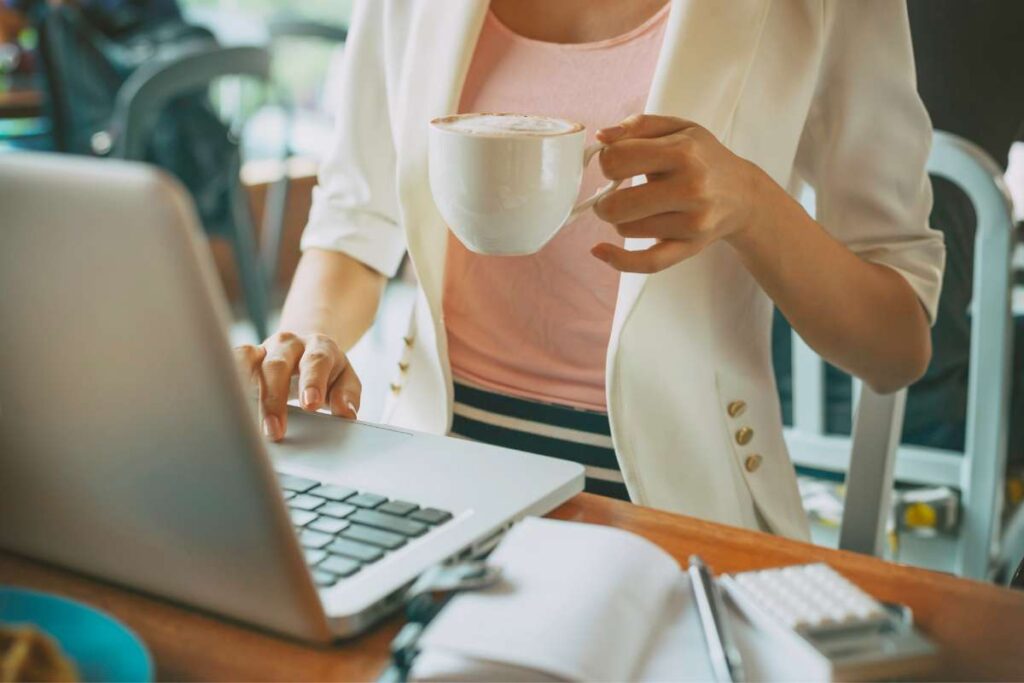 Social media, email, co-workers, and even bodily states like hunger or tiredness. On an average day, we're battling dozens of distractions.
A lack of focus means you'll be less efficient in whatever it is you're doing, which ultimately means you're not putting forth your best work.
Ryze Mushroom Coffee is designed to put an end to that lack of focus. They claim to give you a natural boost in focus, concentration, and overall cognitive function.
This could enhance your mental performance at work, school, or wherever you need it.
Supports Gut Health
Gut dysfunction can take a toll on your health, physically and mentally. Bloating, nausea, stomach pain, and other symptoms aren't just uncomfortable. They can hold you back from going out, being active, or even fitting into your clothes.
Plus, poor gut health may even increase the risk of immune problems, allergies, mood problems, and more.
Ryze Mushroom Coffee is advertised to support various aspects of gut health such as digestion. This is due to the prebiotics and other natural compounds in their medicinal mushrooms.
In turn, you may have better digestion and fewer troubling gut symptoms.
Reduces Stress
Everyone seems stressed these days, whether it's from work, school, family conflicts, health concerns, or something else.
But it's not just a fact of life. Over time, unchecked stress can be a real problem for your physical and mental health.
Fortunately, Ryze Mushroom Coffee is advertised to reduce stress levels naturally. They claim their formula has adaptogenic effects, which helps your body respond to and manage stress more effectively. And this may help you feel calmer and more capable.
Half Caffeine
If you drink a lot of caffeine, you may have issues such as anxiety, nervousness, or insomnia. Not to mention, the dreaded crash.
Rather than loading you up on caffeine, Ryze claims to offer half the caffeine as a regular cup of coffee. They say this will provide a nice, steady energy boost without any crash or jitters.
For the Health-Conscious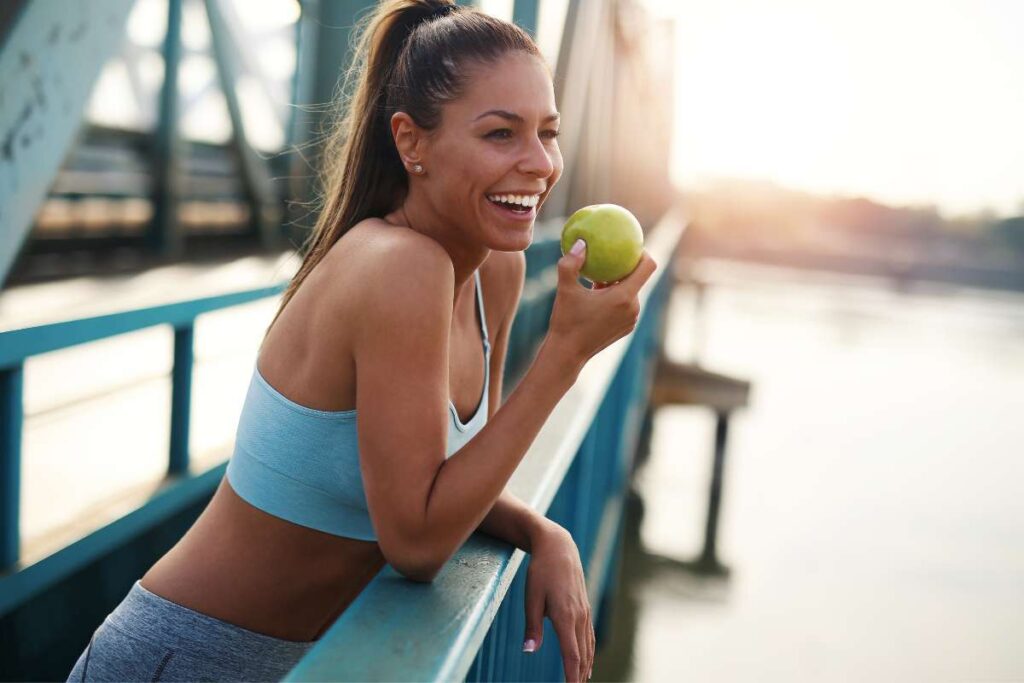 With so many health-conscious fads or diets out there, it can be tough to find a supplement that's more than just marketing.
Ryze claims to be suitable for a wide variety of health-conscious individuals. They claim that their product is keto, paleo, vegan, non-GMO, sugar-free, dairy-free, gluten-free, and sugar-free.
Does Ryze Mushroom Coffee really work?
I know that one of the main reasons you came to this Ryze Mushroom Coffee review is to figure out if it really works.
Overall, it seems likely that this product will work for energy.
Of course, individual results may vary. And one thing I don't like is the use of a proprietary blend for the mushrooms.
Even still, Ryze Mushroom Coffee contains a quality blend of medicinal mushrooms that may have health benefits.
Plus, many users are noting improvements in physical and mental health in their own Ryze Mushroom Coffee reviews.
I'll share more about this coming up, so stay tuned.
Ryze Mushroom Coffee Ingredients
As mentioned, Ryze Mushroom Coffee contains six medicinal mushrooms and some other ingredients.
Here's the full list of Ryze Mushroom Coffee ingredients:
Ryze Organic Mushroom Blend

Cordyceps
Lion's Mane
Reishi
Shiitake
Turkey Tail
King Trumpet

Organic MCT Oil
Organic Arabica Coffee
Ryze Organic Mushroom Blend (2,000mg)
Ryze Organic Mushroom Blend consists of cordyceps, lion's mane, reishi, shiitake, turkey tail, and king trumpet, which are all medicinal mushrooms.
The use of a proprietary blend makes it impossible to tell how much of each ingredient is in here. But the overall dosage is somewhat low given that reishi alone has a recommended dose of 1.44 to 5.2g.
Listed below, I broke down each of the mushrooms in here to see what benefits they may offer.
Cordyceps
Cordyceps is a fungus that has been used in Traditional Chinese Medicine (TCM) for thousands of years.
It has a variety of active compounds that may offer health benefits. While more human research is needed, cordyceps supplementation may offer benefits for anti-aging, immunity, exercise performance, endurance, detoxification, and some other things.
Effective dosage according to Examine: 1,000 to 3,000mg
Lion's Mane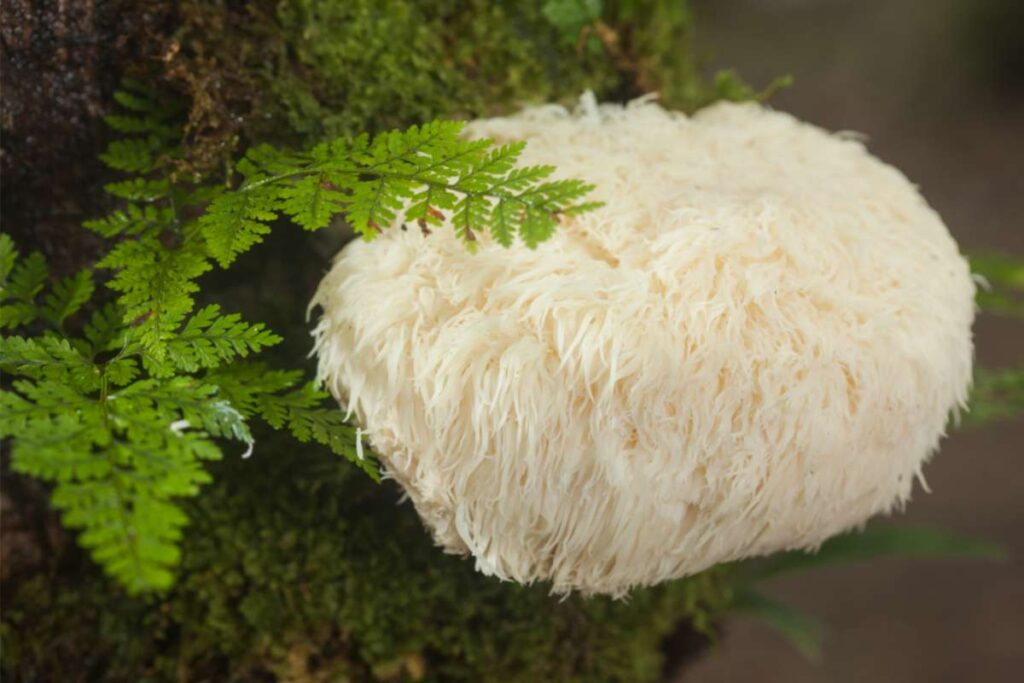 Lion's mane is a medicinal mushroom found in many parts of the world. It has many polysaccharides, vitamins, minerals, and other compounds.
One of the most intriguing properties is that it may offer neuroprotective effects (protection in the brain). Also, it may be effective for cognitive disorders as well as anxiety and depression.
Otherwise, it seems to have anti-inflammatory, antioxidant, anti-diabetic, and weight management effects.
Effective dosage according to Examine: 3,000mg
Reishi
Reishi mushroom has been used for a long time in TCM and other Asian medicine systems. It's sometimes referred to as the "mushroom of immortality" based on its potential health effects.
Polysaccharides, antioxidants, and other compounds in reishi seem to offer anti-cancer and immune-boosting effects. Supplementing may also have benefits for metabolism and mental health.
Effective dosage based on research: 1.44 to 5.2g
Shiitake
Shiitake is an edible medicinal mushroom with a history of use in China and other Asian countries.
This mushroom may offer antioxidant, anti-cancer, and anti-inflammatory properties, much like the others.
But one possible unique benefit is its ability to help prevent blood clots. This may make it useful in helping to prevent or treat heart diseases.
Effective dosage: (although the most recommended dose from manufacturers is around 1 to 2g)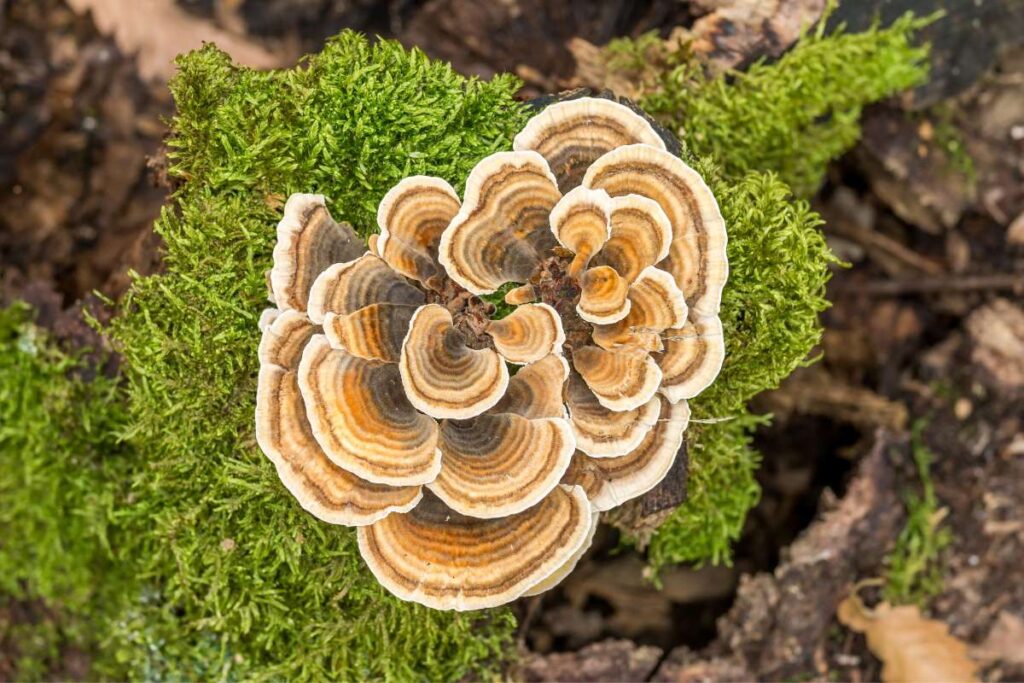 Turkey tail mushroom is found in many areas of the world, and it is also the most well-researched fungus.
Some research has shown that turkey tail may offer anti-cancer effects, as well as antiviral and immune-supportive actions.
Effective dosage according to Global Advances in Health and Medicine: 8g (although this was for anti-cancer effects; the dose may not need to be as high for general wellness)
King Trumpet
The last mushroom in this blend is king trumpet, also known as king oyster. This is typically known as the most palatable medicinal mushroom, and many people have it in their diets.
King Trumpet has various bioactive compounds that may support immune function, antioxidant actions, and metabolism.
Effective dosage according to Examine: 1 to 3g
Organic MCT Oil
MCT Oil is made up of medium-chain triglycerides, which are a type of saturated fat.
The fatty acids in MCT Oil may offer benefits for metabolism. But there is only mild evidence to say that MCT oil helps with decreasing hunger or aiding fat loss.
Effective dosage according to the Asian Journal of Multidimensional Research: 30mL
Organic Arabica Coffee
The last of the Ryze coffee ingredients is Arabica coffee. Like most coffee, Arabica coffee has many compounds that have antioxidant, anti-inflammatory, and metabolic-boosting effects.
Plus, the caffeine in Arabica coffee may offer benefits for attention, alertness, energy, mood, and even exercise performance.
Effective dosage (of caffeine) based on research: Typically at least 100mg, but newer users may not need as much.
Available Flavors
Ryze coffee only comes in one flavor, which is like traditional coffee, but maybe a bit earthier. However, like all other types of coffee, you can flavor it yourself.
Ryze Mushroom Coffee Pros/Cons
In this section of this Ryze Mushroom Coffee review, I'm going to list the main pros and cons of this coffee supplement.
Pros
100% organic ingredients
Mushrooms are well-researched for many different benefits
Modest dose of caffeine
Free shipping
Affordable
Suitable for vegan, paleo, and keto diets
Non-GMO, sugar-free, dairy-free, gluten-free, and sugar-free
Cons
Uses a proprietary blend
Underdosed
Some people may want more caffeine
Not stim-free
Some mushrooms need more human evidence
How to Use Ryze Mushroom Coffee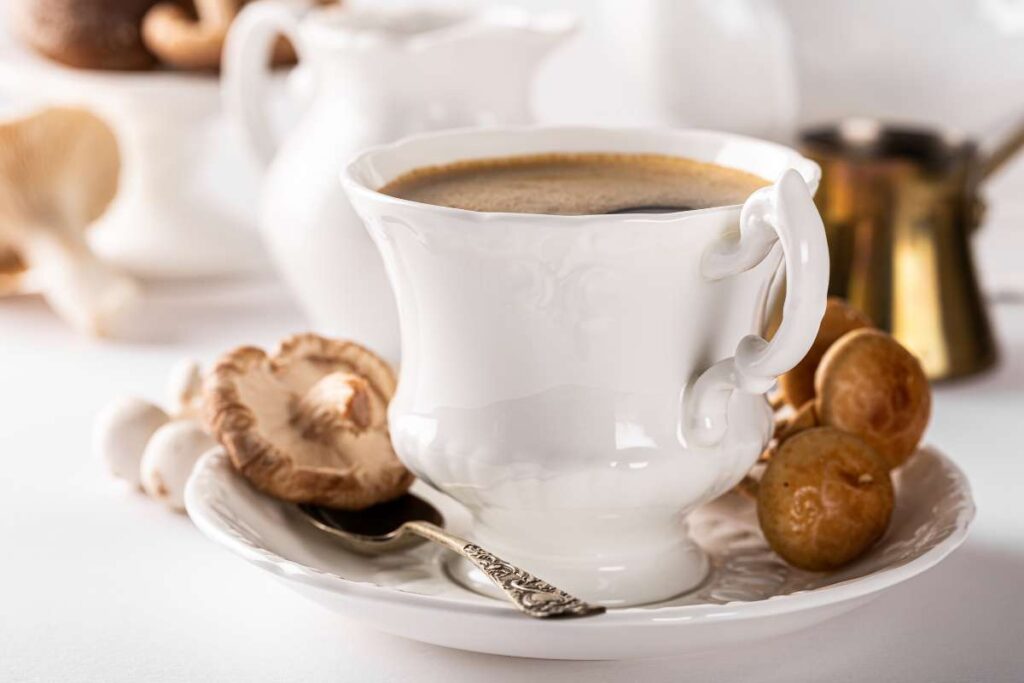 Ryze is a ready-to-drink beverage; no need to brew. Stir the powder into eight to 10 ounces of hot or cold water or liquid of choice, such as a nut milk or non-dairy milk.
You could also use a mini-frother to make it extra foamy and frothy.
Ryze recommends taking it in the morning and/or in the afternoon.
Recommended Dosage
The recommended dosage for Ryze is one tablespoon per serving.
You may take more than one tablespoon, but keep in mind that each contains 48 mg of caffeine.
Real Customer Ryze Mushroom Coffee Reviews
There are thousands of Ryze Mushroom Coffee reviews out there from real customers.
On the Ryze website, there are nearly 12,000 Ryze Mushroom Coffee reviews with an average rating of 4.9 out of 5.
Here are some general positive things customers noted in their Ryze Coffee reviews:
Many people seemed to enjoy the taste and aroma
Some customers noted an increase in energy and mental clarity
Didn't seem to give people a crash or dip in energy later
Some noticed improved focus
A few customers commented on the smooth, rich texture
Some customers noted pain/inflammation reduction
However, there were a few people who didn't enjoy Ryze as much. And these were some of their comments:
Taste was hard to get used to (some people said it was too earthy or bitter)
Some people said it was still too expensive compared to at-home coffee
A few customers said they didn't get any energy boost
A few people still had an afternoon crash
Some had no noticeable improvement in focus
If you want more specific details, check out some of these Ryze Mushroom Coffee reviews from real customers:
"Only been using it for a short time but I really like it. The taste is subtle and not overpowering. I can feel the sustained energy. No afternoon crashes." -Laura S.
"I have recently quit drinking multiple cups of coffee a day and RYZE has been amazing for helping me feel awake throughout the day without feeling anxious and jittery!" -Alyzeh O.
"I was skeptical at first and worried about the taste but I absolutely love this product. I never get the jitters or an upset stomach like I do with regular coffee drinks. But it perks me up and it tastes great." -Michelle B.
"​​I like it so far. A couple weeks in, so my body is still adjusting (i.e. some extra gas, but nothing major and no discomfort). I prefer a stronger coffee flavor, so I usually do a large tablespoon of Ryze and mix with 1/2 hot water and 1/2 hot coffee, then add a spot of nut milk for creamer." -Megan H.
"I've been drinking it daily for months. It has helped me feel better and lessened my dependence on coffee. I sleep better and I have more energy. Taste is very rich and unique!" -Blake H.
"Don't drink it straight – it doesn't taste like coffee. It is a bit better with a creamer, oat or almond milk, or something of the sorts – but unimpressive. Finally, it's pretty expensive. ~$1 for a cup of coffee whereas I can buy a bag of good normal for less than $.20 per cup." -Joy M.
"Not a strong, robust flavor like I wanted or expected. I didn't really feel any effects, granted I only took it for 2 days because I couldn't stand the taste." -Jeannette. J.
Alternatives to Ryze Mushroom Coffee
Ryze Mushroom Coffee might not be everyone's cup of tea (pun intended). Some potential alternatives to Ryze Mushroom Coffee are Four Sigmatic Mushroom Coffee Mix, Organifi Red Juice, and Genius Mushroom.
Four Sigmatic
Four Sigmatic Mushroom Coffee Mix is an instant coffee powder with adaptogens and medicinal mushrooms, such as lion's mane, chaga, and cordyceps.
The Four Sigmatic formula is designed to boost energy and focus, enhance immunity, and keep your stress at bay. Plus, Four Sigmatic Mushroom Coffee Mix is ready-to-drink and very easy to mix.
Pros
Contains well-researched mushrooms and adaptogens
Just 50mg of caffeine
Certified organic
Affordable
Cons
Doesn't list dosage of every ingredient
Some people may want more caffeine
Organifi Red Juice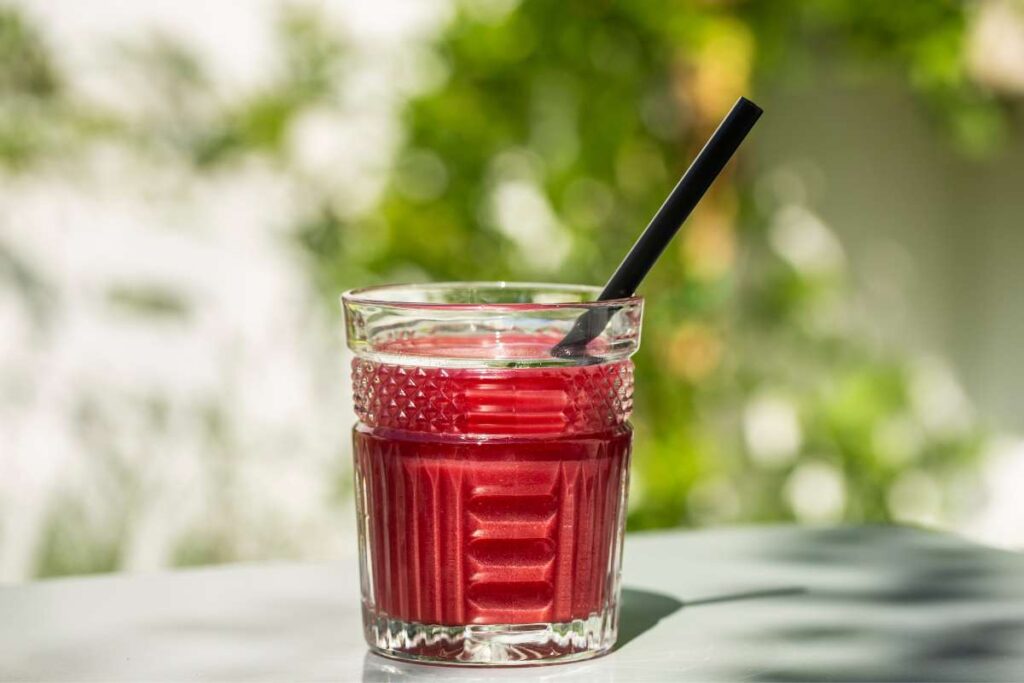 Organifi Red Juice is advertised as a caffeine-free, natural energy booster. It contains a combination of berries (e.g. blueberry, raspberry), beetroot, medicinal mushrooms (e.g. reishi, cordyceps), and adaptogens, such as Rhodiola and ginseng.
They claim that Organifi Red Juice offers antioxidant effects and significantly boosts your energy and endurance. It is designed to be taken pre-workout or whenever you need a boost in energy and motivation.
Pros
Organic, non-GMO, gluten-free, glyphosate-free
Caffeine-free
Variety of well-researched, healthy ingredients
Many antioxidant compounds
Cons
Expensive
Some may want caffeine in it
Uses proprietary blends
Genius Mushroom
Don't want to drink your shrooms? Genius Mushroom is a caffeine-free medicinal mushroom supplement that contains reishi, lion's mane, and cordyceps.
This supplement is advertised to boost immunity and increase energy. Plus, they say Genius Mushroom has nootropic (brain-enhancing effects), such as for memory and focus.
Additionally, Genius Mushroom is advertised to boost endurance and other aspects of athletic performance, all without the use of questionable stimulants.
Pros
Fully transparent label
Well-researched ingredients
Very affordable
Organic, vegan, and gluten-free
Stim-free
Cons
Underdosed
Some users may want caffeine or stimulants
Have to take three capsules
Health Benefits of Ryze Mushroom Coffee
Keep in mind that Ryze's health benefits are possible but never guaranteed. Here are the main potential Ryze Mushroom Coffee benefits:
Immune Support
Increased Energy
Better Gut Health
Antioxidant and Anti-inflammatory effects
Improved Focus and Cognition
Reductions in Stress and Anxiety
Immune Support
Ryze Mushroom Coffee features six different medicinal mushrooms. All of these seem to have compounds that may enhance immune system function.
In turn, you may experience greater overall health and vitality, which could mean fewer sick days and more time being at your best.
Not only that, some of the immune benefits of mushrooms may help in preventing cancer, although we're certainly not claiming that this product will do that.
Increased Energy
Ryze Mushroom Coffee may also give you a boost in energy. This is likely from the caffeine in it.
Still, some of the mushrooms may help to increase energy by giving the brain key nutrients it needs, such as vitamins, minerals, fatty acids, and antioxidants.
Better Gut Health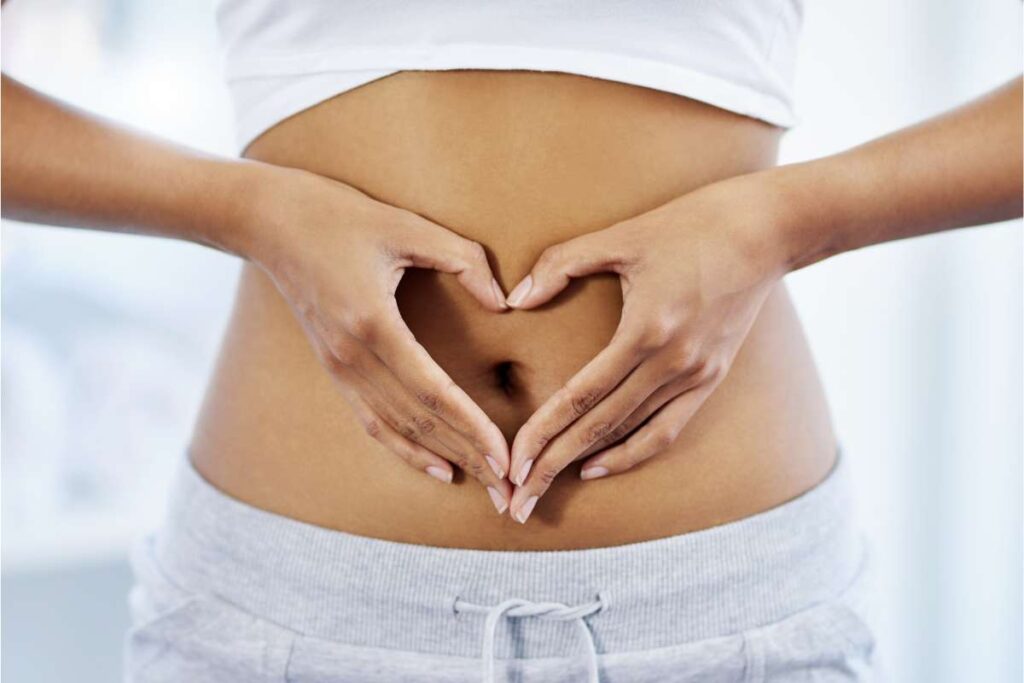 It is also possible that Ryze Mushroom Coffee will improve your gut health and digestion.
This is mainly due to the presence of prebiotic compounds in the mushrooms, which stimulate the growth of good bacteria in the gut.
That may even lead to other benefits, such as an immune boost, given the link between the gut and other body systems.
Antioxidant and Anti-Inflammatory Effects
Ryze Mushroom Coffee may also give you a boost in antioxidant and anti-inflammatory effects. These effects are seen pretty much in all of the mushrooms in this product.
In turn, this may lead to less joint pain, better brain function, or simply improved general wellness.
Improved Focus and Cognition
Ryze Mushroom Coffee may enhance focus and cognition in two ways.
First, you may get an increase in focus and mental energy due to the caffeine in it, which can increase cognitive function.
Secondly, some of the Ryze superfoods, such as lion's mane, may improve your brain health due to an increase in brain function and a decrease in inflammation.
Reductions in Stress and Anxiety
Many of the mushrooms in Ryze Mushroom Coffee act as adaptogens, which means they help the body deal with stress.
So, it is possible that Ryze Coffee will improve your approach to stress.
This is important since stress is a risk factor for many diseases. Managing your stress is simply a necessity for overall health.
Potential Side Effects
The caffeine in Ryze Mushroom Coffee may lead to side effects in sensitive individuals, such as anxiety, insomnia, and jitters.
Also, medicinal mushrooms may cause nausea, upset stomach, bloating, or other digestive symptoms.
Some people may have allergic reactions to the mushrooms or even an increased risk of bleeding. If you're on any meds or have any known medical conditions, talk to a doctor before starting a new supplement.
Where to Buy Ryze Mushroom Coffee
You can buy Ryze Mushroom Coffee on the Ryze Superfoods website.
Ryze Mushroom Coffee Price
Each package of Ryze Mushroom Coffee contains 30 servings (30 scoops).
The regular price is $30 ($1/serving). But you can also buy the Ryze Starter Kit, which has 60 total servings, for $55 ($0.92/serving).
Both options come with a free handmade acacia spoon and a free gratitude journaling app.
The 60-serving option comes with a free recipe booklet.
Ryze Mushroom Coffee Shipping & Returns
Ryze offers free shipping on all orders, but they currently only ship to the US.
They also have a 30-Day 100% Love-It Guarantee. If you're unsatisfied, let them know within 30 days of your purchase for a full refund. You must return any unused, unopened products.
This only applies to your first order.
Company Details
Ryze (or Ryze Superfoods) is based out of Boston, MA. You can go to their main website.
You can also contact them with any questions, comments, or concerns at this email: [email protected]
Ryze Mushroom Coffee Verdict
That's the end of this Ryze Mushroom Coffee review, and it's about time we reached a verdict.
If you came to this review, you likely were looking for an effective coffee alternative to give you a boost in energy and wellness.
Or, maybe you just wanted to know more about why people were putting mushrooms in coffee.
The bottom line is that this is a product for people who need a little get-up-and-go but aren't sure coffee is the healthiest option.
If that's the case, Ryze Mushroom Coffee is worth looking into.
Ryze Mushroom Coffee has a great mix of medicinal mushrooms that have been proven to offer benefits for immunity, gut health, energy, brain function, and more.
Plus, the 48 mg of caffeine in Ryze adds a nice kick without being overwhelming. Not to mention, Ryze is one of the best supplements I've seen in terms of safety and quality for health-conscious individuals.
So, if you're interested in trying out Ryze Mushroom Coffee, check it out on the Ryze Superfoods website.
Frequently Asked Questions
What are the benefits of RYZE Mushroom Coffee?
Possible benefits of Ryze Mushroom Coffee include immune support, improved gut health, more energy, better focus, and antioxidant effects.
What does RYZE Mushroom Coffee taste like?
Some people say that Ryze Mushroom coffee is a bit earthy. Others say it is mild and enjoyable.
Is RYZE really good for you?
Ryze is possibly good for you given the research-backed medicinal mushrooms in it. Individual results will vary, though.
Does Ryze Mushroom Coffee do anything?
Medicinal mushrooms are proven to work on various bodily systems. However, it is impossible to say if mushroom coffee will have noticeable benefits for you individually.
Who should not drink Ryze Mushroom Coffee?
Anyone who is allergic to the mushrooms in mushroom coffee or who is sensitive to caffeine should not drink Ryze Mushroom Coffee. 
Is Ryze Mushroom Coffee good for your liver?
There isn't enough evidence to say that Ryze Mushroom coffee specifically benefits the liver. But some ingredients in it may offer liver support.
Is Ryze Mushroom Coffee good for weight loss?
Ryze Mushroom Coffee may not offer weight loss benefits. The ingredients in it don't have evidence for weight loss.
Is Ryze Mushroom Coffee healthier than regular coffee?
Ryze Mushroom Coffee contains less caffeine than regular coffee and it has medicinal mushrooms that may offer health benefits. But claiming it as "healthier" than regular coffee depends on what benefits you're looking for.
How do you drink RYZE Coffee?
Mix in one scoop of Ryze powder with eight to 10 ounces of hot or cold liquid of choice.
Is Ryze Mushroom Coffee good for your gut?
Ryze Mushroom Coffee may offer gut support due to the presence of prebiotic compounds in the mushrooms.
How much caffeine is in RYZE Mushroom Coffee?
There is 48 mg of caffeine per serving in Ryze Mushroom Coffee.
More Product Reviews: