This post may contain affiliate links at no additional cost to you. As an Amazon Associate I earn from qualifying purchases. Click to view our full disclosure.
This is a review of Huel, a nutritionally complete meal replacement product designed to provide balanced and essential nutrients.
Have you ever wished for a quick, convenient way to get a meal in without having to do lots of planning, prep, or cooking? You may want to look into a meal replacement shake.
Choosing the right meal replacement can be tough, though. You'll want to make sure it's actually satisfying, nutritionally complete, and fits into your lifestyle.
As a dietitian, I'm here to help you choose the best meal replacement for your goals.
I found Huel to be a convenient and well-balanced option. It provides enough calories to replace a meal with other benefits like 30g of protein, antioxidants, probiotics, and a range of vitamins and minerals.
So, not only could this replace a meal, but it could replace your multivitamin and protein powder, as well.
There's still much more to know. In this review, I'll discuss Huel's meal replacement powder and its features, benefits, and usage as well as some similar products.
Keep reading to learn if Huel is right for you and your nutrition goals.
Snapshot Rating
Ingredient Quality: 4
Dosage strength: Moderate
Brand Reputation: 5
Price: Good
About Huel
Huel is a brand founded in 2015 that focuses on providing complete nutrition solutions. They aim to make their products convenient and affordable with little impact on the environment.
Its founder, Julian Hearn, started Huel to be a brand that people could be proud of. It stands for "Human Fuel", meaning each of their products are complete for the human body.
Huel Nutrition Products Overview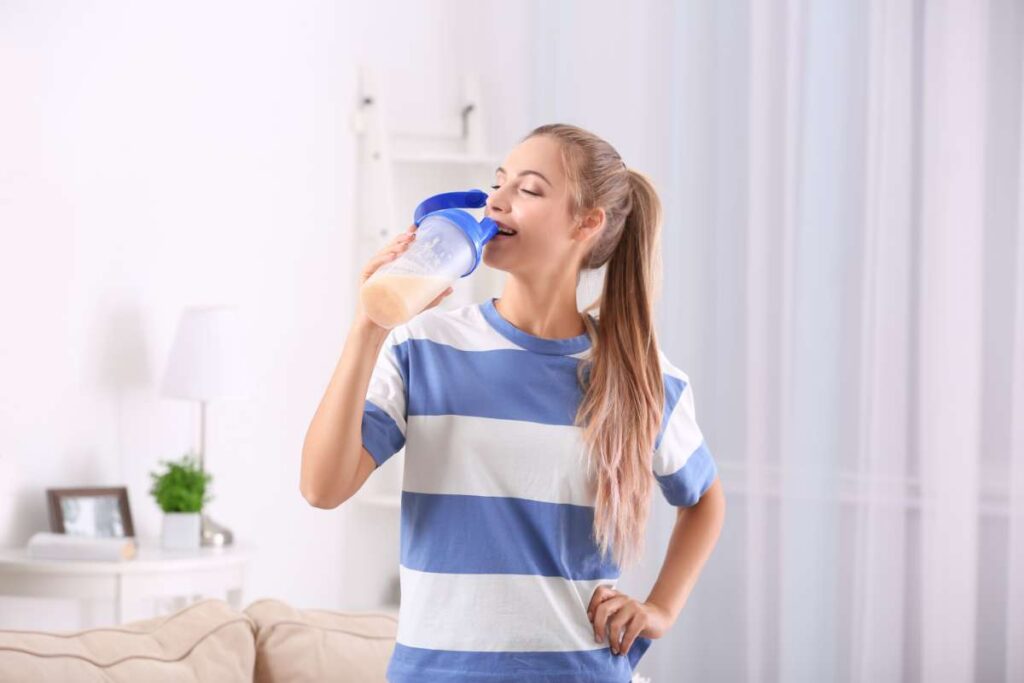 Today we'll be mainly focusing on the Huel Powder v3.0, which is their complete meal replacement shake.
However, they offer many other products, including greens powder, bars, protein powder, ready-to-drink shakes, and prepackaged meals.
Huel Powder v3.0
Huel's original Powder is the product we'll be talking about the most in this article. It offers a balanced blend of carbohydrates, protein, and fat, as well as a range of vitamins and minerals. There are also ten flavor options and it's completely plant-based.
Black Edition
The Black Edition is similar to the Powder, except it is higher in protein and lower in carbs. It also contains a few new ingredients, like green tea extract and organic coconut sugar, which may help boost energy.
This is a great option for athletes or anyone trying to enhance their fitness.
Essential
The Essential powder at Huel is a simpler and more affordable version of the Powder. It only has 20g of protein, but still contains the same vitamins and minerals.
For anyone on a budget, this meal replacement is a great option at only $1.49 per meal.
Complete Protein
Huel's Complete Protein powder is not meant to be a meal replacement, but is a plant-based protein powder. It still contains a panel of vitamins, minerals, and fiber, but is much lower in calories, carbs, and fat than the meal replacements. It also comes in five flavors.
Huel Bar v3.1
The Huel Bar is the Powder in bar form, so it offers balanced nutrition. It does only offer half of the calories and protein than the powder, so this would be a great snack option.
Complete Protein Bar
The Complete Protein Bar takes after the Complete Protein Powder, so it's a great protein supplement and snack. It has the same amount of calories as the v3.1 Bar, but it offers 18 grams of protein.
Daily Greens
Huel's Daily Greens is a greens superfood powder that is meant to provide a range of vitamins, minerals, probiotics, and other nutritionally beneficial ingredients in one drink.
Hot & Savory
Huel also offers Hot & Savory pre-packaged meals. They're completely plant-based and ready in under five minutes. Meals include Mac & Cheese, Pasta Bolognese, and Curry.
Ready-to-Drink
There are eight flavors of Ready-to-Drink meal replacement shakes. Each has about 20 grams of protein and enough calories to satisfy you. They also only contain around 2g of added sugar and 4 grams of fiber.
What is Huel Original Complete Meal?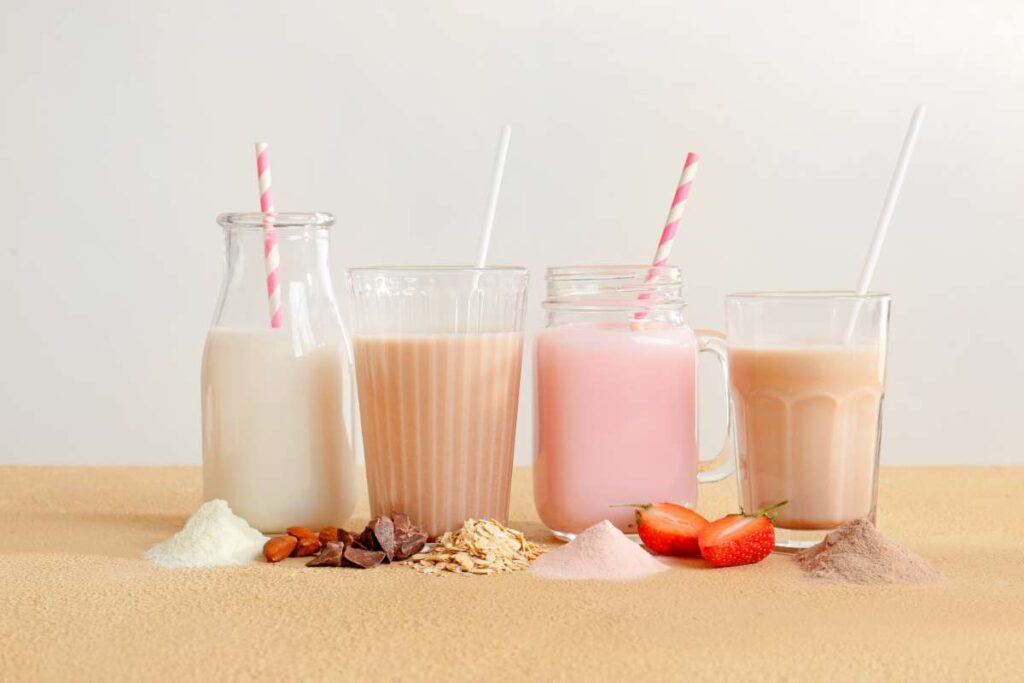 The Huel Original Complete Meal, now Huel Powder, is Huel's first product and the one we'll be reviewing moving forward. It is a nutritionally balanced meal replacement shake that also offers antioxidants, probiotics, and essential vitamins and minerals.
Who is Huel for?
Huel is for anyone seeking a convenient and nutrient-packed meal replacement option. That could mean you have a busy lifestyle, are an athlete looking to supplement your daily needs, or just aiming to improve your nutrition easily.
Is Huel good?
Based on the many reviews, yes, Huel is generally given positive feedback for its good flavor, convenience, and benefits. Based on the research, Huel is a good option as a meal replacement.
Is Huel legit?
Yes, Huel is a legitimate brand with a strong reputation amongst customers. It has gained a loyal user base and continues to receive positive reviews.
Things to Consider Before Buying Huel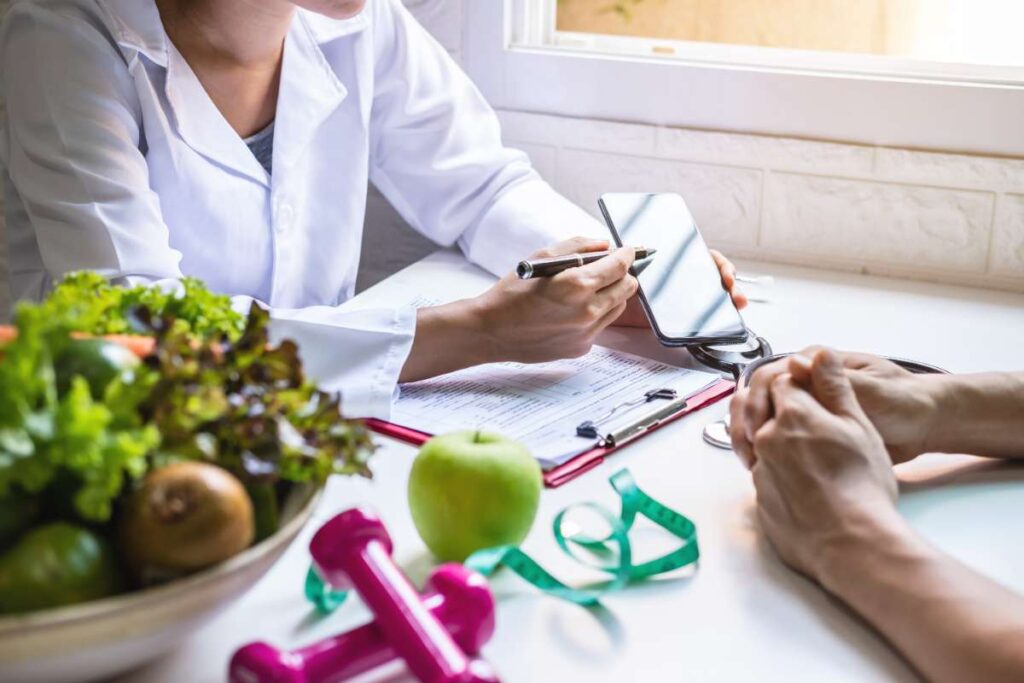 Before buying any meal replacement shake, you'll want to consider a few factors:
Nutritional Needs
You shouldn't go out and buy any supplement without considering your personal goals first. Whether it's building muscle, finding quick and healthy breakfasts, or lowering your cholesterol, the supplement you choose should serve your goal.
I recommend consulting a dietitian or healthcare professional to help you identify your goals and ensure the products you choose help you reach them.
Dietary Preferences
Make sure you take your own dietary needs and preferences into account. Luckily, Huel is completely plant-based and is free of many allergens.
Budget
If the supplement is too expensive for you, it won't be something you can stick to. So, make sure you have room in your budget for the supplement you choose.
If Huel Powder is too expensive, I recommend checking out Huel's Essential Powder.
Convenience and Lifestyle
Look, everyone is busy! I think most of us use a break from cooking and meal planning every now and then. A meal replacement shake could be a good option for this. You'll just want to make sure the shake you choose is easy to fit into your current daily routine.
Huel Features
Here are some of a few features that set Huel apart from other meal replacement supplements.
Complete Nutrition
Huel is designed to provide nutritionally balanced fuel, containing all of the essential macronutrients (carbohydrates, protein, and fat) as well as 400 calories per serving.
The balance of macronutrients and moderate caloric density makes this shake filling and satisfying.
While other "meal replacements" claim satisfaction with only 100-200 calories per shake, Huel will actually give you the calories and macros you need to make it to your next meal.
27 Essential Vitamins and Minerals
Huel is fortified with a comprehensive blend of vitamins and minerals, including vitamins A, C, D, E, K, B vitamins, calcium, zinc, magnesium, and more.
These nutrients play key roles in supporting our health, from boosting immune function to improving metabolic processes.
Pre- and Probiotics
Huel contains around 7 grams of prebiotic fiber and 150 mn probiotics per serving.
Prebiotics act as food for good bacteria in your gut, which help to support their growth. Probiotics are live bacteria that help to balance your gut and further grow that good bacteria.
Plant-based
Huel is 100% plant-based, making this supplement perfect for anyone who is vegetarian, vegan, or dairy-free. Many of my clients personally struggle with whey or soy products as they can cause gas and bloating.
So, I often recommend a plant-based supplement that uses pea or rice protein to help avoid any side effects.
Does Huel really work?
Based on the research and reviews, yes, Huel does seem to provide the benefits it claims. Mainly, it's very clearly convenient and is said to be satisfying, energy boosting, and flavorful.
Huel Ingredients
Huel Powder v3.0 is made up of 35 ingredients that contribute to its nutrition profile. I've identified 10 key ingredients that offer the most benefits.
10 Key Ingredients in Huel
Oats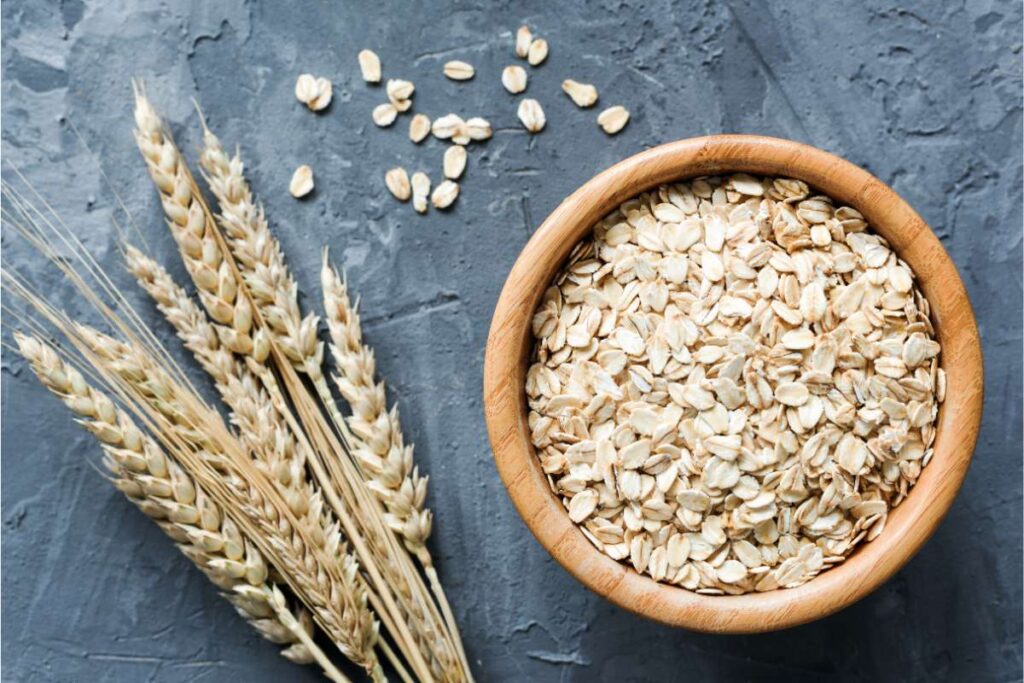 Oats are the most prevalent ingredient in Huel, providing a rich source of fiber and complex carbohydrates. Because they are so complex, it takes the body longer to break down oats than other carbs. This process also slows energy release and balances blood sugar.
Research shows oats may promote heart health, improve satiety, and even support healthy weight management.
Pea & Brown Rice Protein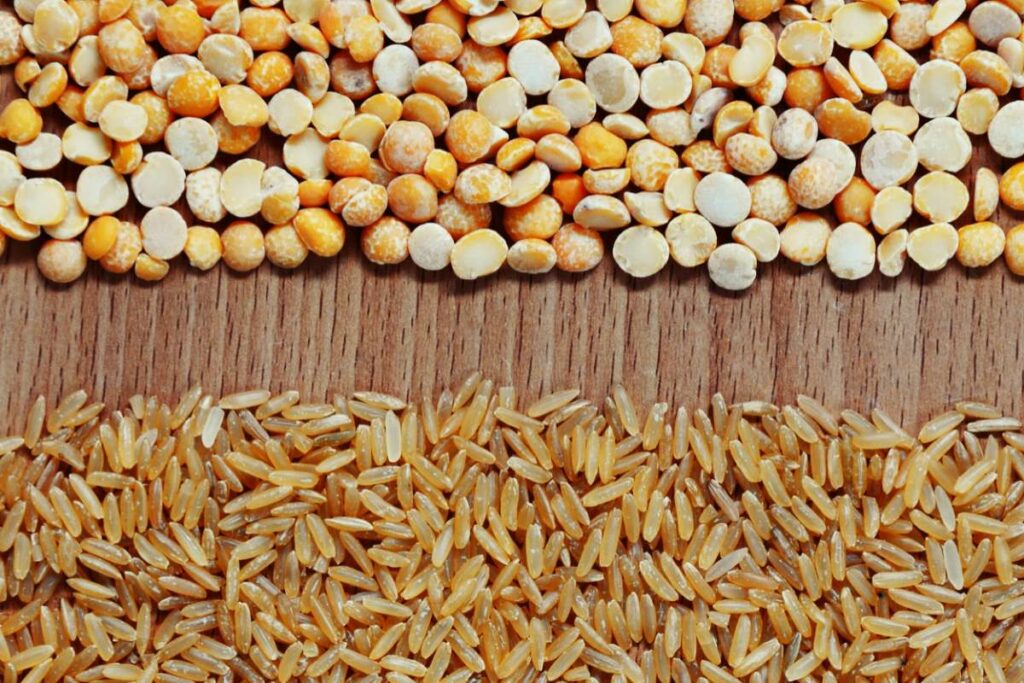 Huel incorporates a blend of two plant-based proteins from peas and brown rice. This blend allows for all nine essential amino acids to be present, which is necessary for proper muscle growth and repair.
Plant-based proteins are easily digestible and offer a more environmentally sustainable protein source. Research shows pea protein is just as effective as whey in promoting muscle and strength gains during resistance training.
Ground Flaxseed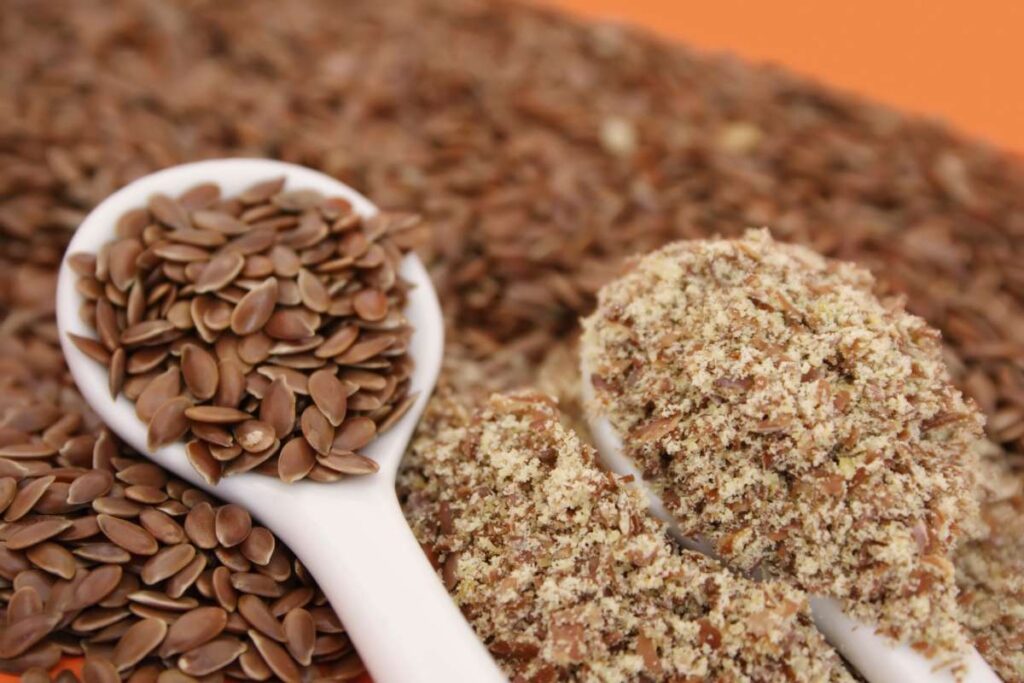 Flaxseed is a rice source of omega-3 fatty acids, fiber, and a compound called lignans, which have all been associated with various health benefits. This includes heart health, digestion, and inflammation.
Lignans, specifically, are compounds found in plant foods that are associated with a reduced risk for heart disease and osteoporosis.
Coconut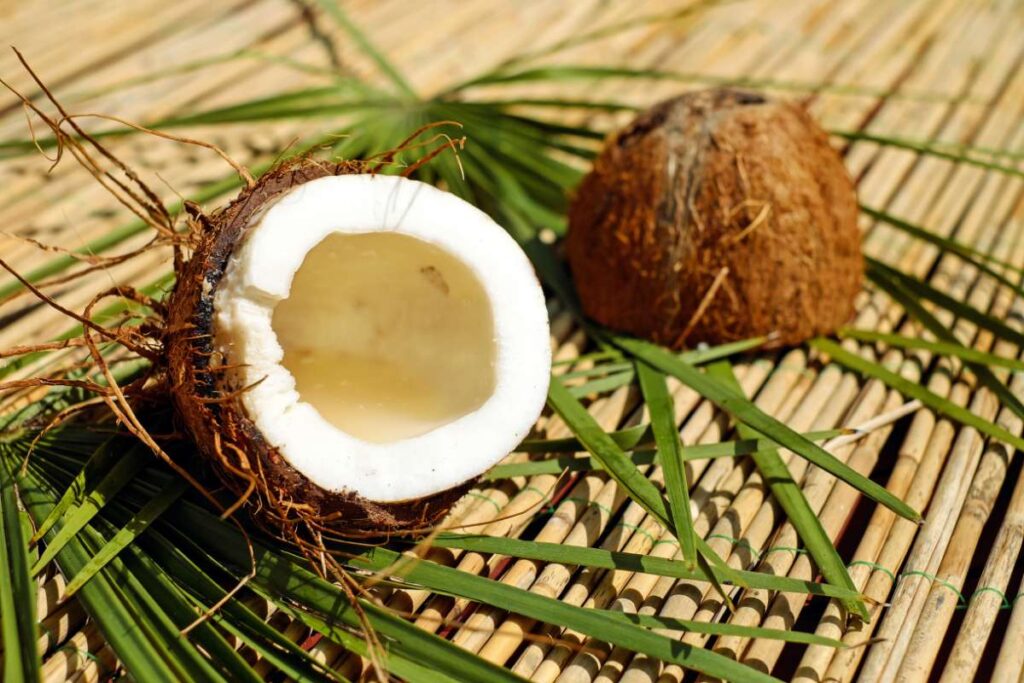 Coconut offers medium-chain triglycerides, or MCTs, which are fatty acids that have been shown to increase satiety and have anti-inflammatory properties.
MCTs are also more easily absorbed than other fats, so they can deliver energy faster and lead to better nutrient absorption.
Acerola Cherry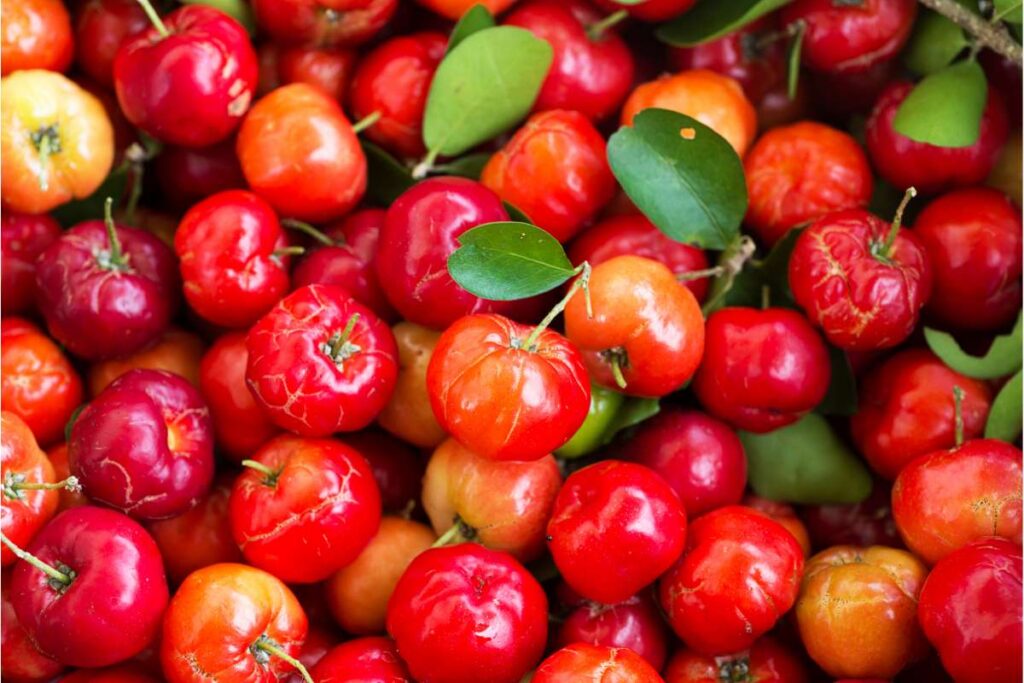 Acerola cherries are a natural source of vitamin C and antioxidants, which support immune function, collagen synthesis, and anti-inflammation.
A recent review shows acerola cherries have higher antioxidant activity compared to many other fruits and vegetables, making them more valuable in protecting our cells from toxins.
Lutein & Lycopene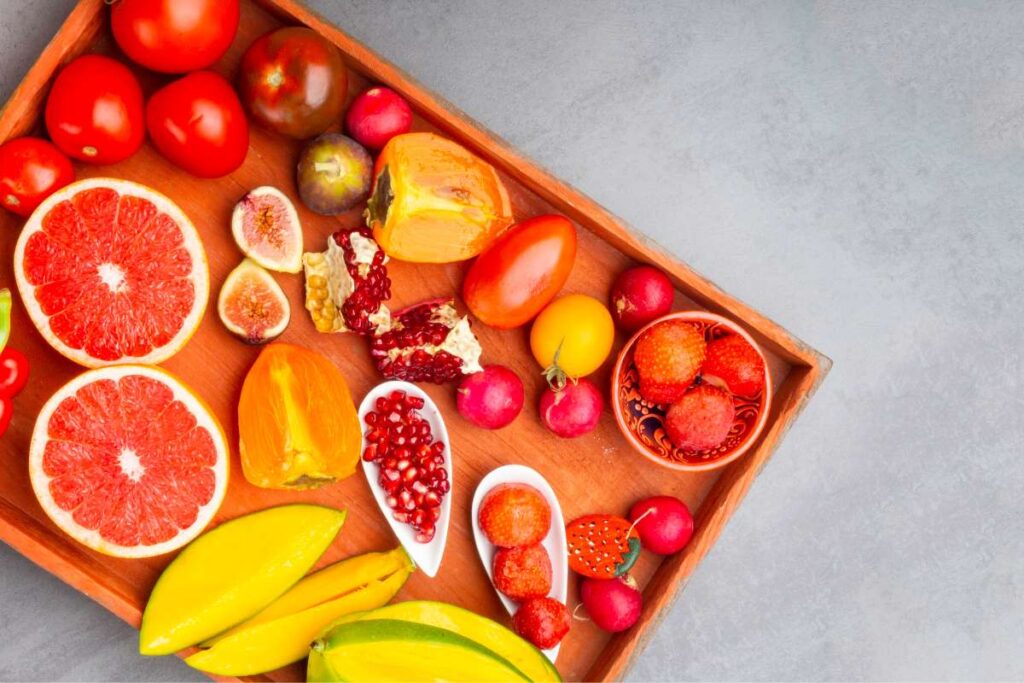 Lutein and lycopene are two carotenoids that offer potent antioxidant properties.
Lutein is known to support eye health and has been associated with a reduced risk for macular degeneration. Meanwhile, lycopene has been associated with a reduced risk for certain types of cancer and cardiovascular disease.
Kombucha Powder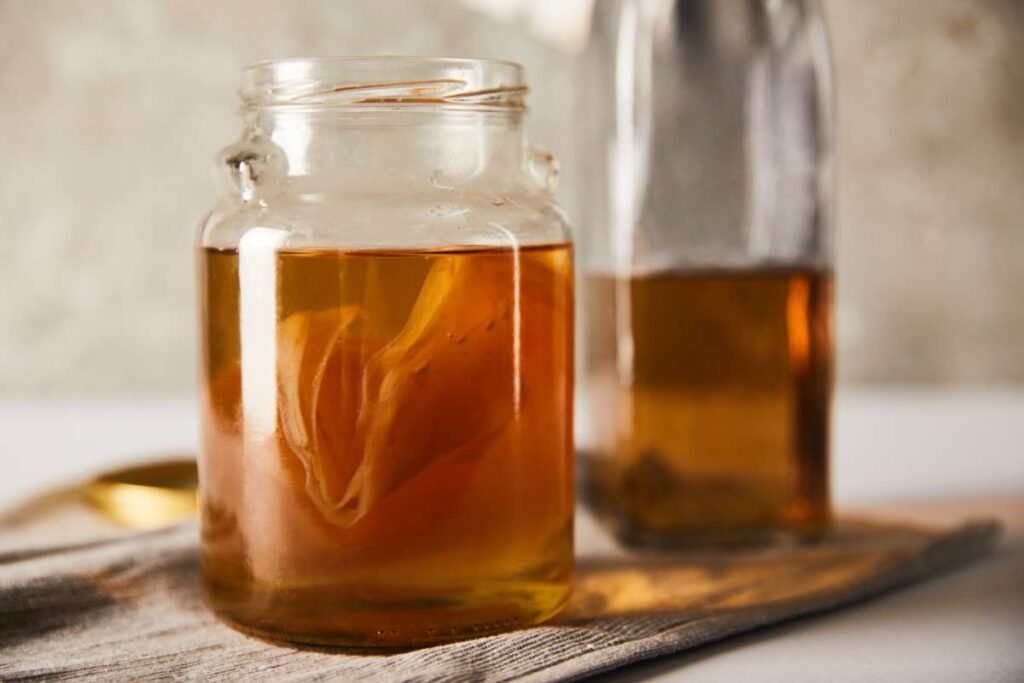 Kombucha is a fermented tea known for its probiotic content and potential benefits. It may contribute to gut health by helping to balance your microbiome and improving digestion with enzymes.
Bacillus coagulans MTCC 5856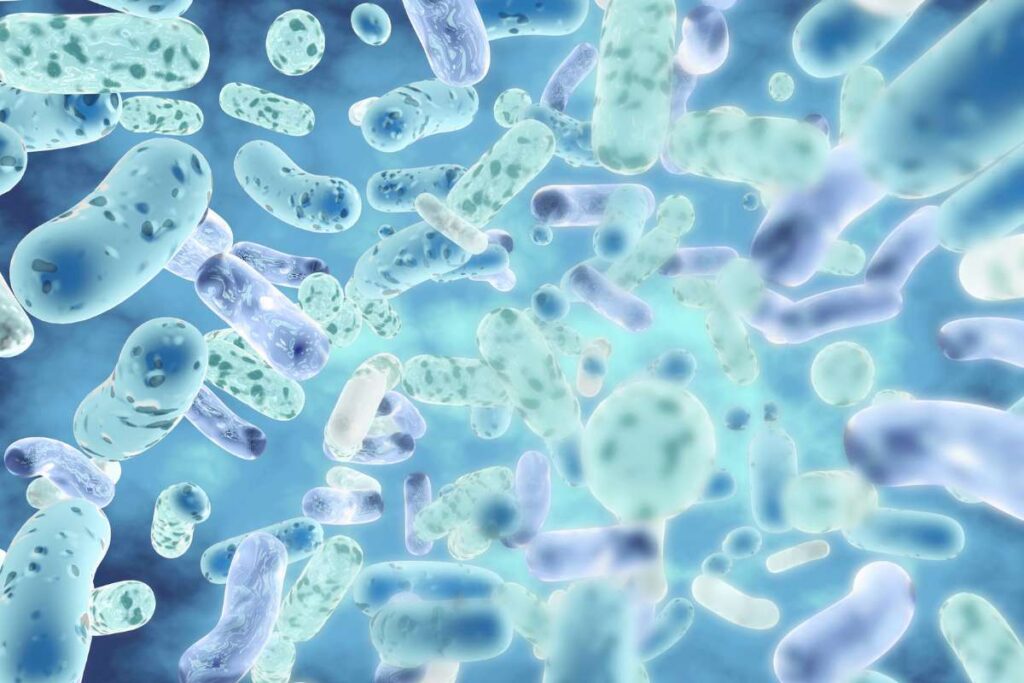 Bacillus coagulans is the strain of probiotics that is used in Huel. This is a good bacteria that enters the gut to grow and ensure balance.
Probiotic supplements have been shown to offer a range of benefits, including positive effects for chronic diarrhea, IBD, cancer, and intestinal infections.
Vitamin D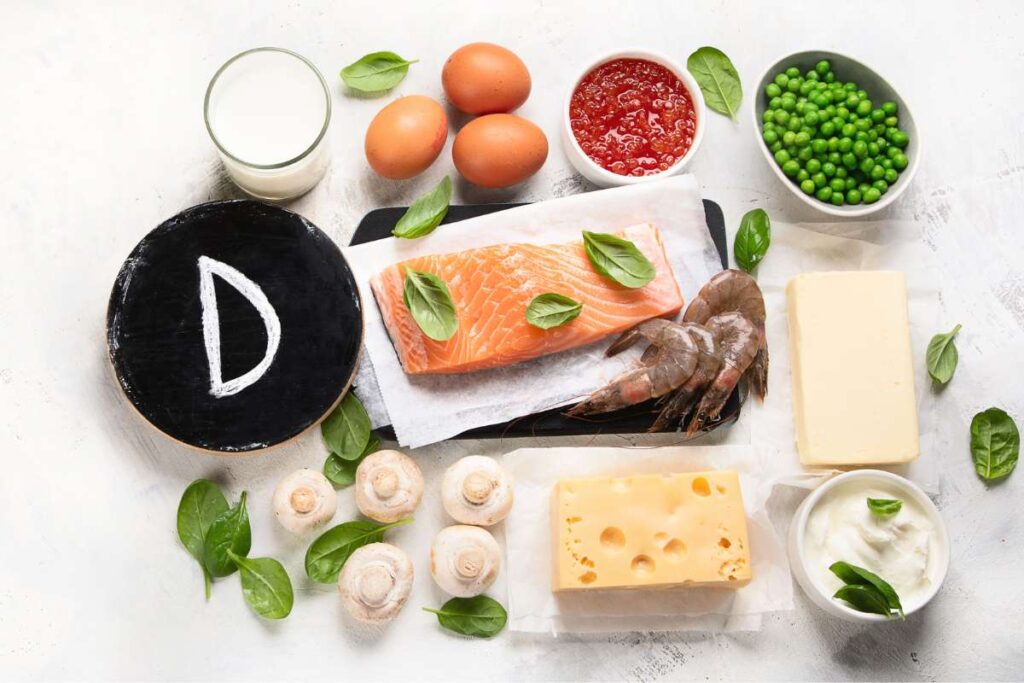 Vitamin D is not found in all nutrition supplements, but it is an essential vitamin for bone health and immune function. Adequate vitamin D levels are associated with a reduced risk for things like osteoporosis, cancer, and autoimmune diseases.
Phytonutrients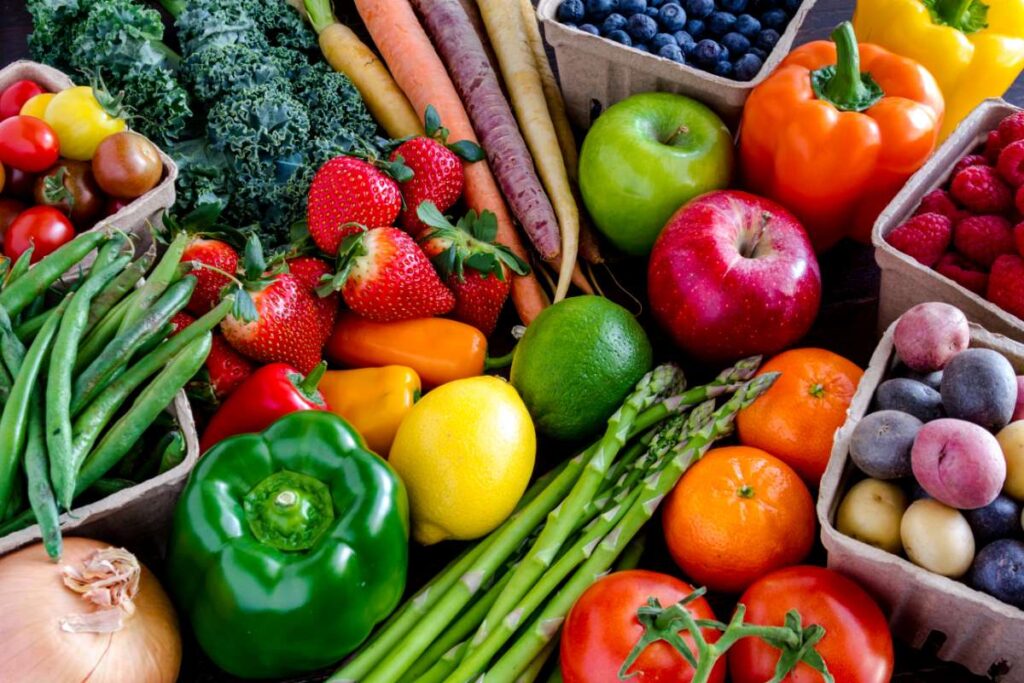 Huel incorporates a range of phytonutrients derived from fruits and vegetables, which provide antioxidant and anti-inflammatory benefits.
Phytonutrients are compounds found in plants that offer health benefits. Research shows there are more than 10,000 identified phytonutrients, all of which offer some type of potential benefit.
Full Ingredient List:
Oats, Pea Protein, Ground Flaxseed, Brown Rice Protein, Tapioca Starch, Natural Flavor, Sunflower Oil Powder, Medium-Chain Triglyceride Powder (from Coconut), Maltodextrin, Xanthan Gum, Acerola Cherry Powder, Potassium Citrate, Potassium Chloride, Corn Starch, Sodium Chloride, Calcium Carbonate, Sunflower Lecithin, Kombucha Tea Powder, Sweetener: Sucralose, Bacillus Coagulans MTCC 5856, Nicotinamide, D-Alpha Tocopheryl Acetate, Lutein, Lycopene, Calcium-D-Pantothenate, Pyridoxine Hydrochloride, Riboflavin, Retinyl Acetate, Zeaxanthin, Menaquinone-7, L-Methylfolate, Thiamine Mononitrate, Vitamin D2, Plant Derived Vitamin D3, Cyanocobalamin.
Available Flavors
Original
Unflavored & Unsweetened
Vanilla
Chocolate
Salted Caramel
Cinnamon Roll
Berry
Banana
Caffè Latte
Peanut Butter
Huel Pros/Cons
Huel Pros
400 Calories and 30g protein per serving
10 flavor options
Low in Added Sugar
Zero animal products
Palm oil and GMO-free
Contains vitamins, minerals, prebiotics, and probiotics
Huel Cons
Maybe more expensive than traditional whole foods
Some blends contain coconut and/or peanuts
It's a proprietary blend, so the ingredient measurements are not provided
Must buy a minimum of 2 bags at checkout
How To Use Huel
Huel suggests just adding the blend to water and shaking. However, they do offer some alternatives, like adding ice cubes, mixing with milk, or even adding one of their Flavor Boosts.
Recommended Dosage
Huel recommends the following process:
Add cold water to your Huel shaker's 17 fl oz fill line, then add two scoops of Huel (100g/400kcal).
Place the internal grid in the shake, screw the lid and cap on tightly, and shake hard for 10 seconds.
Real Customer Huel Reviews
I hunted for customer feedback across the internet, and overall, Huel has some pretty great reviews. Most users had good things to say about the taste, improved energy, and health benefits overall.
I also saw a lot of praise for Huel's customer service, which is a bonus. Here are some of the most useful reviews:
Pretty Good Taste
"I love vanilla and my wife loves chocolate. I mix mine with frozen Oregon berries and it makes a delicious smoothie.
We both love the fact this is the perfect meal replacement or meal on the go. My wife makes one and drinks it on the way to work. I have mine for a quick lunch while I work from home. The texture is very smooth. There is no grit at all. You won't be disappointed."
"The taste and convenience of Huel especially being able to mix with water! Look forward to it and my favorite at the moment is to prepare with lots of ice in my Nutriblender."
"The best taste I've come across, no chalky aftertaste and you don't feel hungry an hour later. Highly recommend it."
Better Energy and Sleep
"In every facet of my life I have seen improvement in just 3 weeks. My energy level has increased 10 fold. And this isn't an embellishment. I haven't had the energy to run for a long time…I have better focus and concentration. Better sleep…"
"The most surprising benefit of Huel? I'm getting the best sleep of my life!"
"I am now consuming your product in the morning and at night, which really makes me feel a lot different. I sleep better at night and have more energy during the day. Actually, I believe it's cleaner energy and I don't feel so bogged down."
General Health Improvements
"I'm finding that not only do I have tons of energy, but I'm also less bloated, fewer hunger pangs, my blood sugars have dramatically settled and I'm gaining weight without loading my body with junk, even my dietician is impressed by the progress I'm making."
"…I feel healthier and have better blood sugar regulation."
"With long days of work I relied heavily on protein shakes to sustain me, but I was glad to find an alternative in Huel which provided a longer satiety, blood sugar sustainability and the general need to have a solid meal you can enjoy on the go."
Alternatives To Huel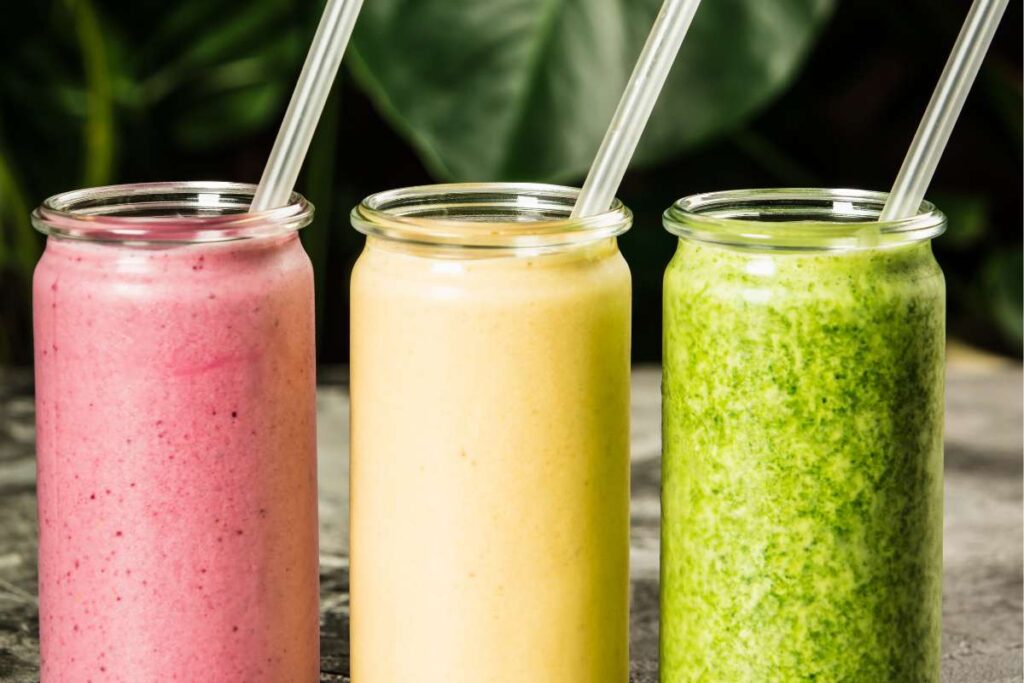 Let's see how Huel compares to some similar products.
Soylent
Soylent is a meal replacement shake that uses soy as its primary protein. While some may be intolerant to soy, it is a good plant-based protein that offers all necessary amino acids.
Pros
Offer a powdered blend and a ready-to-drink option
400 Calories per serving
6 grams of fiber per serving
Vegan, dairy-free, and nut-free
As little as $1.59 per meal
Cons
Not very balanced in macronutrients (higher in grams of fat than protein)
Contains a lot of added sugars
Only two flavors
Contains soy
Ingredients contain many fillers and additives
Orgain
Orgain is a 100% plant-based and organic blend that is formulated to replace a meal. It is pretty low in calories, though, and may contain allergens.
Pros
20 grams of protein per shake
Plant-based protein blend
Certified organic and vegan
Only $1.88 per serving with a subscription
Cons
Too few calories at 230 per shake
Contains sesame
Reported bad taste
Only two flavors
Health Benefits of Huel Original Complete Meal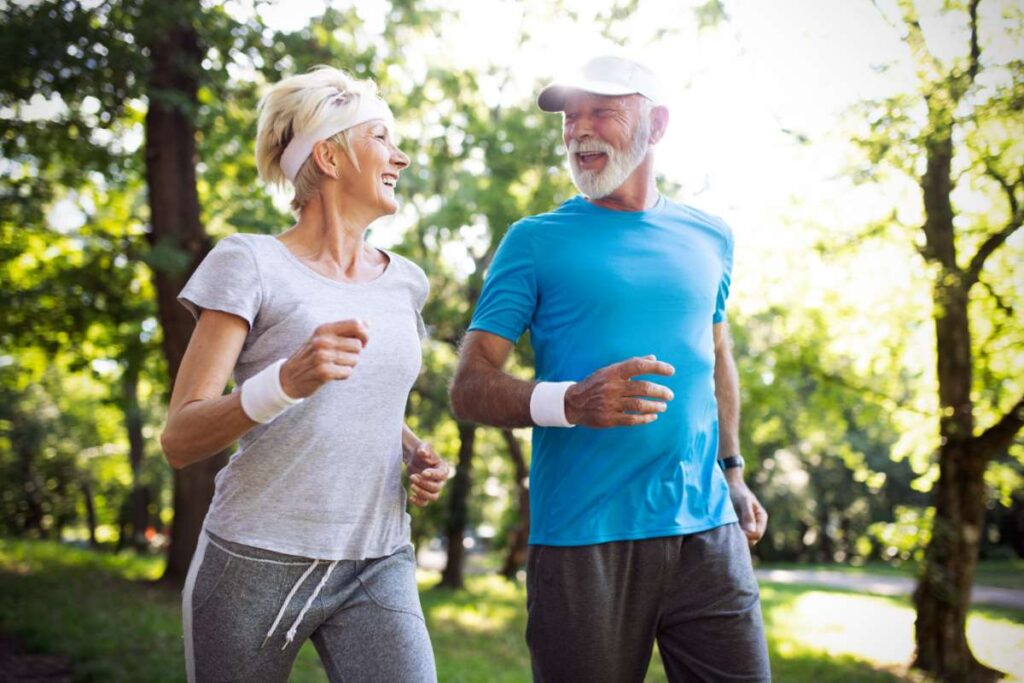 Here are just a few of the benefits Huel may provide.
May Support Better Gut Health
Probiotics and prebiotic fibers come together to balance the gut microbiome and possibly even improve gut disorders.
Research shows supplementation of probiotics and prebiotics can help improve symptoms of IBS.
Might Improve Hair, Skin, and Nails
Vitamin A and zinc can help keep skin clear and hair and nails strong. Meanwhile, MCT oil contains lauric acid, a compound in the skin that has antimicrobial properties.
May Improve Energy and Focus
Folate and iron in Huel can have a positive effect on mood, focus, and cognitive function.
Meanwhile, B complex vitamins may also improve brain health as well as enhance clarity and promote better energy production.
Potentially Improves Immune Function
Vitamins C, D, and E as well as iron and zinc are all components of Huel and factors in immune function. Together, they can ward off illness and keep us healthy in the short and long term.
Potential Side Effects
Generally, Huel is well-tolerated by most users. Some customers did note gas or bloating, which often occurs with new dietary changes. It could also be related to the high fiber or the probiotic nature of Huel.
Huel is also high in many vitamins and minerals that could contradict certain medications. Make sure to check with a healthcare professional if you are taking any medications or under medical supervision.
Huel Powder v3.0 Price
One-time purchase

$47 per bag, but you must buy at least two bags
$2.76 per meal

Subscription:

$37.50 per bag, still must buy a minimum of two bags
$2.21 per meal
Where can I buy Huel?
You can buy Huel on their website. However, you won't get the same freebies when buying from Amazon.
Huel Shipping and Returns
Huel offers free shipping on orders over $59. You can return any unopened bags of Huel Powder within 30 days for a refund.
Company Details
Website: https://huel.com/
Contact Page: https://huel.com/pages/contact-us
Huel Verdict
After reviewing everything there is to know about Huel, I think it is a good option for anyone looking for a plant-based meal replacement shake.
It is convenient, comes in many flavors, and provides enough nutrition to not only replace a meal, but maybe your multivitamin and protein powder, too.
Huel is also free of many allergens, contains no added sugar, and is highly regarded by repeat customers.
It won't replace a balanced diet of whole foods, but it is good sustenance for the busiest part of your day.
If you want to check out Huel Powder for yourself, click here.
Frequently Asked Questions
Is Huel worth it?
If you are in need of a satisfying, plant-based meal replacement powder, then yes. I'd say Huel is worth it for the ease and convenience of a quick, balanced, and nutrient-packed meal.
Is Huel good for you?
Yes. Huel is designed to provide a balanced meal with a wide range of essential vitamins and minerals. Its many nutritional components come together to offer benefits that can improve your health.
How to make Huel taste better?
Huel offers a range of different flavors as well as Flavor Boosters. You can also try mixing Huel with milk or a milk substitute or even into a smoothie.
Is Huel a meal replacement?
Yes, Huel offers enough calories and balanced macronutrients to replace a meal.
Is Huel gluten free? 
Huel offers gluten-free options. While there are no gluten-containing ingredients in Huel, some ingredients, like oats, can be subject to cross-contamination. This can be of concern to anyone with gluten sensitivities or allergies.
Is Huel good for weight loss?
Huel can be used as a part of a weight loss plan. They would offer simple, balanced meals that do not require much planning. 
However, the shakes alone will not lead to sustainable weight loss. They can be included in a plan that is mainly focused on sustainable nutrition and exercise.
What are the side effects of Huel?
Huel is well-tolerated by most. However, few users noticed some temporary changes to digestion. This is a normal effect when introducing any new dietary change.
Is it healthy to only eat Huel?
While Huel is designed to offer complete nutrition, it's generally recommended to have a diverse diet that includes many different whole foods. So, I recommend using Huel as a meal replacement along with a diet full of fruit, vegetables, proteins, fats, and whole grains. 
Is Huel safe?
Yes, Huel is considered safe for consumption when used as directed. Huel products undergo rigorous testing to ensure safety and nutritional integrity.
More Product Reviews: