This post may contain affiliate links at no additional cost to you. As an Amazon Associate I earn from qualifying purchases. Click to view our full disclosure.
Hello, and welcome to my Kencko review.
If you're here, you are probably interested in boosting your health. You might have even come across the Kencko subscription.
As a Registered Dietitian, I recommend products that can help boost their health. I also remind you that you need to be careful about which products you purchase.
I know that sustaining a healthy lifestyle can be time-consuming. People nowadays don't have a lot of time to prepare healthy meals. This leads to low consumption of fruits and vegetables.
That's where Kencko smoothies come in.
They claim to be the perfect solution to help you increase your fruit and vegetable intake and help you maintain a healthy lifestyle.
But is it worth it? Can smoothie powder really help you improve your health?
Keep reading my honest review from a Dietitian's standpoint to help you determine if Kencko's worth the money.
About Kencko
Kencko believes a plant-based diet is key to optimal health.
Not only is it good for people, but it is also good for the environment. Its mission is to reduce food waste while making high-quality products.
They offer several products like smoothies, gumdrops, and bowls.
About The Founder of Kencko: Tomás Froes
Everyone is busy.
One of the most important ways this impacts everyday life is health.
During my consultations, it is common to hear that people don't have enough time to eat enough fruits and vegetables. This often leads to them ordering takeout or eating at fast food restaurants.
Tomás Froes noticed this issue as well.
He saw an opportunity as someone who had trouble getting his daily dose of nutrients and had severe gastritis.
That's why in 2017, he founded Kencko.
Where is Kencko made?
Kencko is based in New York with a processing facility in Lisboa, Portugal.
What are Kencko instant smoothies?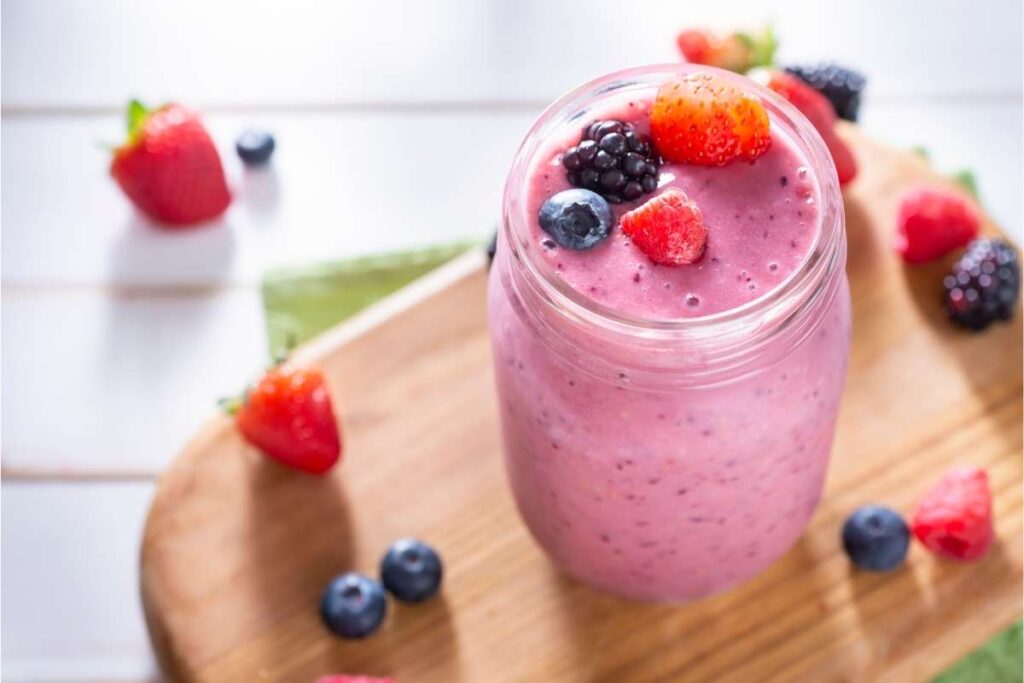 Instant smoothies are one of the products you can find on the Kencko website.
The smoothies are said to help you reach your daily intake of fruits and vegetables. Each one contains 2.5 servings of organic fruits and vegetables.
They don't have any added sugars, artificial flavors, or preservatives and come in 18 different flavors. Each flavor has its unique blend of ingredients to provide a different health benefit.
So, how do they ensure you are getting high-quality nutrients?
First, it comes from the farming processes. They claim to pick fruits and vegetables of the highest quality.
Once they have their produce, they freeze it to lock in the vitamins and minerals.
Afterward, they start heating the fruits and vegetables slowly to reduce the water. Since heat can destroy some nutrients, they do it slowly to preserve them.
The final product is fruits and vegetables in powdered form.
Is Kencko legit?
Yes, Kencko is a legit business.
As for the product, it can be a great solution for those who are always on the go and aren't getting enough fruits and vegetables (five portions per day).
The smoothies arrive in powdered form, which makes them easier to transport.
Things to Consider Before Buying Kencko
Before you make the first purchase, there are a few things you need to consider.
Portability
The purpose of Kencko is to provide you with fruits and vegetables on the go. This is great for busy lifestyles.
However, if you are not one to take a bottle with you, or you prefer blending your own fresh or frozen fruits and vegetables, Kencko is quite different.
Consistency
Since the smoothies come in powdered form, they might have a different consistency than what you are used to.
So, if you don't like how powdered drinks taste or feel in your mouth, Kencko can take some getting used to.
Weight Loss
This is not the way to go if you want a meal replacement.
Each smoothie offers you 60 to 80 kcal per serving. Even though it provides essential nutrients, it lacks others like protein and healthy fats.
While you can modify it to be a suitable meal replacement (like adding a protein powder), it is not the main goal.
Combinations
Each package comes with the right combination of fruit and vegetables to provide you with the necessary nutrients you need.
Since you cannot pick the ingredients of each individual smoothie, some flavors might not be for you.
Who is Kencko good for?
Kencko is ideal for people who want to boost their nutrition but don't have enough time to prepare the right portions of fruits and vegetables.
While I will always recommend consuming fruits and vegetables in their original form, at least you make sure you have enough nutrients to nurture your body.
Kencko Features
Now, let's get into the good part.
Let's talk about all those features you can get from a Kencko smoothie and how they can positively impact your health and the environment.
No Refined Sugars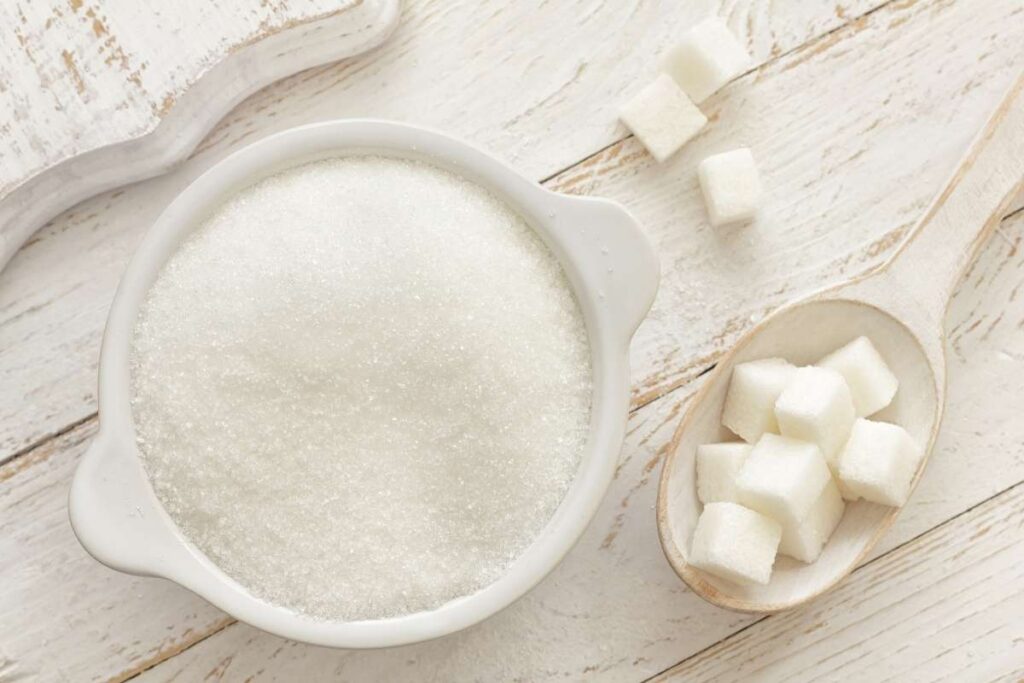 It's very common nowadays to find that everything has added sugars. Most fruit and vegetable juices have high added sugar levels to increase the taste.
Nonetheless, consuming high-sugar foods doesn't make sense if you're trying to improve your health.
Research shows that high sugar levels (more than 10% of your daily calories) can increase inflammation and the risk of chronic illnesses like heart disease and diabetes.
Kencko made a wise decision by skipping more sugars.
No Artificial Additives
Another common ingredient that you can often find in products is food additives (like artificial coloring, sodium nitrite, and artificial sweeteners).
For some people, food additives can cause allergic reactions, stomach issues (bloating, diarrhea, stomach cramps, and gas), and possibly increase inflammation.
If you are prone to stomach problems (IBS, Crohn's disease, and gastritis), avoiding additives can give you the nutrients you need to heal your body without nasty repercussions.
USDA organic
Organic fruits and vegetables have the lowest pesticide and artificial fertilizer content.
There's still more research needed to help determine the benefits of organic products.
However, it seems that organic products can have more nutrients and provide a positive impact on fertility, inflammation, and a decrease in the consumption of pesticides.
On top of that, if you are looking for environmentally friendly options for your produce, organic farming is healthier for the planet.
Carbon-Neutral Shipping
There's growing concern over the impact we have on the environment. In fact, over 85% of consumers have a green mindset when purchasing.
The shipping process can be one of the most damaging to the planet. Looking for ways to reduce your carbon footprint is essential for new generations.
One of the benefits of Kencko is that it offers carbon-neutral shipping. This means that the impact on the environment won't be very large.
Compostable Packaging
Packaging also plays a crucial role in the impact we have on the environment.
Another benefit of Kencko is that they have compostable packaging. They break down and naturally decompose instead of sitting in a landfill for a century or more.
Certified B Corporation
Finally, the company has put a lot of effort into getting its Certified B Corporation.
This means that they are a company known for being an inclusive, equitable, and regenerative economy.
In other words, they not only make sure that they have a low impact on the planet but also have a positive social impact.
Kencko is an option for you if you prefer buying from companies that offer transparency, accountability, and high-performance levels regarding their procedures.
Does Kencko really work?
Yes, Kencko works if you have a hard time including more fruits and vegetables in your diet. It provides essential vitamins and minerals.
However, keep in mind that you also need to give your body other high-quality options. For example, if you rely solely on this product for health but eat fast foods your entire day, you won't get the best results.
How effective is Kencko?
It is highly effective at giving you the necessary nutrients your body needs.
Nonetheless, for optimal long-term health or weight loss, you must make lifestyle changes regarding your nutrition, exercise, sleep, and stress.
Available Flavors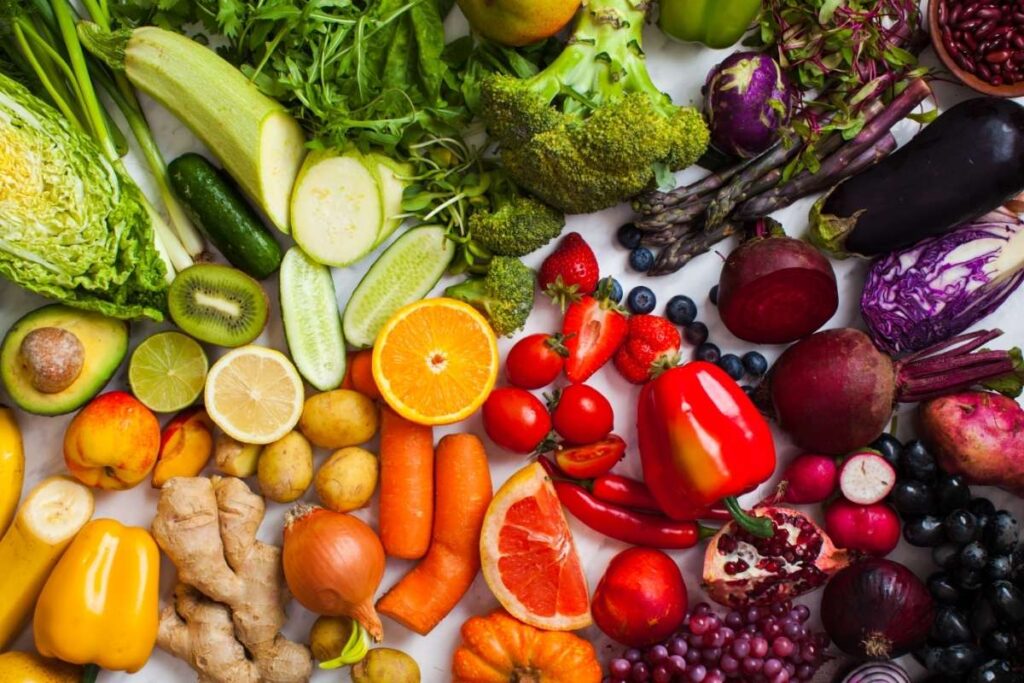 Ambers (passion fruit, banana, dates, apple, baobab powder, yellow beetroot, chia seeds, turmeric)
Avocado greens (apple, yacon, root powder, avocado, banana, baobab powder, kale, yellow beet, alfalfa, moringa, mint)
Beets red (apple, strawberry, beetroot, banana, raspberry, carrot, cranberry, lucuma)
Blushes (mango, papaya, strawberry, passion fruit, orange, lucuma, carrot, beet, apple, cayenne pepper)
Corals (beetroot, apple, carrot, orange, mango, ginger)
Crimsons (acai, banana, strawberry, apple, mango, cinnamon, chia seeds)
Gold (cacao, banana, strawberry, pea protein, dates, baobab powder, flax seeds)
Greens (spinach leaves, kale leaves, kiwi, pineapple, apple, banana, ginger)
Mint greens (apple, mango, banana, orange, cucumber, sweet potato, parsnip, spearmint, wheatgrass, ginger)
Mochas (coffee, cacao beans, maqui berries, dates, strawberry, shiitake mushroom, Chaga mushroom, baobab powder, cinnamon)
Peaches (peach, carrots, rhubarb, strawberry, sweet potato, coconut water, baobab powder, flaxseeds, apple)
Purples (blackberry, blueberry, raspberry, cranberry, banana, strawberry, dates)
Reds (strawberry, raspberry, banana, apple, dates, ginger, chia seeds)
Rubies (raspberries, sweet potato, apple, goji berry, orange, dates, pumpkin, red pepper, maca)
Spicy tomatoes (tomato, celery root, red bell pepper, strawberry, carrot, cranberry, onion, rhubarb, cayenne pepper, garlic, white pepper, salt)
Ultra greens (apple, green peas, broccoli, sweet potato, alfalfa, kale, spinach, green spirulina, yellow beet, wheatgrass)
Yellows (carrot, pineapple, banana, mango, cinnamon, apple)
Kencko Pros & Cons
We've come a long way so far in this Kencko review.
To help summarize everything, here's a fast list of pros and cons to help you determine if this is the right option.
Pros
All-natural and organic ingredients.
Many different flavor options.
Offers 2.5 cups of fruits and vegetables per package.
Come in powdered form.
Has a special bottle to prevent clumping.
Environmentally-friendly company.
Free consultation with a Registered Dietitian.
Can cancel or pause at any time.
Cons
Subscription-based, where you can order 20, 30, and 60 smoothies per month.
Slight loss of nutrients during the processing (but it is the best method for nutrient retention).
How to Use Kencko
The company recommends always using the bottle to mix the drink.
Pour your desired liquid (water, milk, or plant-based milk) into the bottle and mix thoroughly.
You can mix and match them. While they're best to consume on their own, you can combine flavors you like best.
If you want to make them in advance, you can. Just leave it in the fridge for no longer than 24 hours.
However, I strongly advise you to avoid this, if you can. Some vitamins and minerals are sensitive to light and air, reducing the quality of the shake.
Recommended Dosage
Use one packet daily if you are consuming other fruits and vegetables.
For example, if you have a salad for lunch and fruit as a snack, you can have one packet per day.
However, if you are not able to consume more than one serving of fruit and vegetables per day, consuming two packets per day will bring you to the recommended 5 servings per day.
For a more personalized approach, you can consult with a Registered Dietitian. Remember that Kencko offers a 60-day free nutrition coaching program.
How to Mix Kencko Smoothies
To mix the smoothie, you need the Kencko bottle.
Here, you place the liquid of your choice as stated above. You fill it in until it reaches the line. I must admit I don't like that they don't tell you how many ounces of water in case you forget your bottle.
However, in some reviews they say that it represents 10 oz of water.
Close the bottle and shake it thoroughly until it is all well mixed.
Real Customer Kencko Reviews
There are certainly several benefits of using Kencko smoothies to boost your health. However, what do the customers have to say about it?
As expected, there are mixed opinions on the taste.
"I hate green juice. I think it tastes awful, but the Kencko greens smoothie tastes incredible. It changed my mind about green juice, and it's great mixed with just water, or in a milk-based smoothie." – Katie F from Reddit
"I see a lot of people talking about how good tasting these smoothies are…no they are not! They taste horrible. I mix mine and then chug just to get them down…also I've noticed when I skip a day I feel awful which makes me wonder what else is in these drinks." – Amanda Hill from Product Hunt
It all comes down to personal preferences. When it comes to flavor, everyone has a different take on it. Make sure to try different options to determine which is your favorite.
Health Benefits of Kencko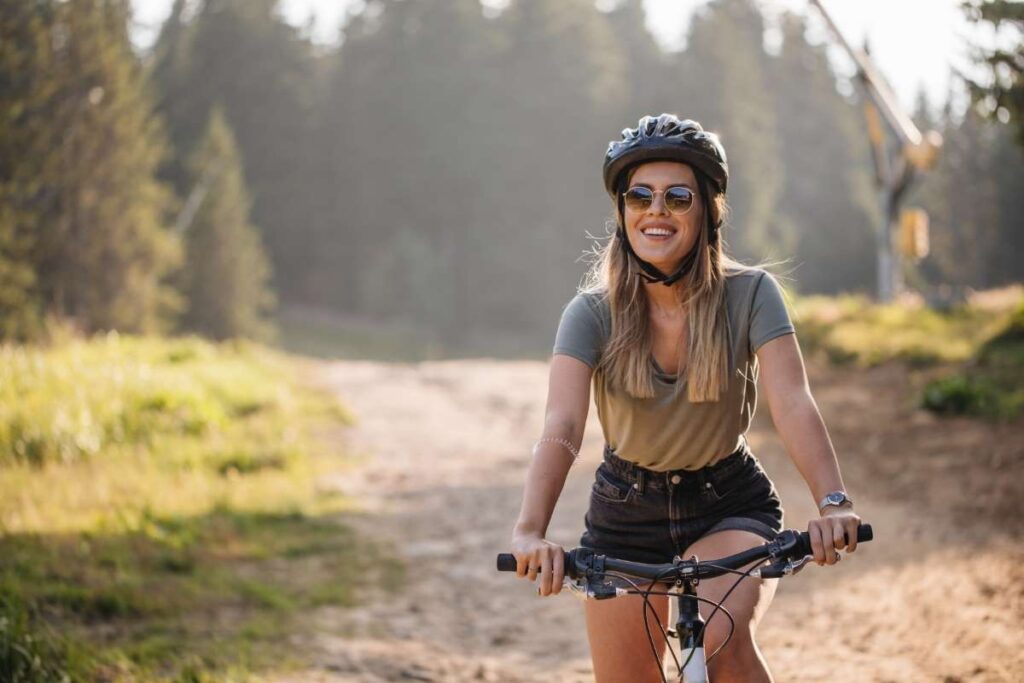 Since their main concern is improving your quality of life, there are several health benefits of using Kencko. Here are some ways drinking Kencko (along with healthy lifestyles) can benefit your health.
Boosts energy levels.
Increase your mental focus.
Boosts your immune system.
Helps in your recovery.
Aids in skin and bone health.
Boosts Energy Levels
Using ingredients such as coffee (providing caffeine) and coconut water (glucose and electrolytes) can be the boost you need to sustain energy levels throughout the day.
Also, it gives you an adequate dose of vitamin B. Vitamins from the B complex can help break down the food you eat into usable energy in the body.
Increase Your Mental Focus
Kencko's mocha smoothie offers you a natural caffeine content. Research shows that consuming caffeine can positively affect your Central Nervous System (CNS) and increase your focus.
Boosts Your Immune System
Kencko uses several ingredients that are high in antioxidants (like berries) and high in vitamin C (like mango and citric foods) that can help boost your immune system.
In fact, research shows that consuming vitamin C can help reduce the duration of a common cold.
Helps in Your Recovery
Beetroot, food high in antioxidants (like berries or acai), and coconut water can all positively affect recovery. They all seem to have a positive effect in decreasing muscle soreness.
Aids in Skin and Bone Health
A good intake of vitamin C can also help in the production of collagen. Several of the foods that Kencko uses, like berries, mango, citric foods, and bell peppers, are all good sources of vitamin C.
Potential Side Effects of Kencko
Since Kencko is made of well-known, all-natural ingredients, the most common side effects are related to food allergies or stomach issues.
For example, some ingredients might increase heartburn in some people or give them bloating.
Try one packet per day to determine if the combination gives you any unwanted side effects. Avoid mixing at first because if you have a reaction, it will be more difficult to know what ingredient it was.
What is Kencko's subscription service?
Kencko's subscription service is how you order the smoothies. You cannot do a one-time order. The orders come in a monthly subscription.
If you want to try it only once, you must subscribe and cancel the membership right away. However, more on that later in the article.
The reason for this is that habits take time to set. So, if you include fruits and vegetables for only a couple of days, you won't get the full benefits.
How does a Kencko subscription work?
When you make the first purchase, you can decide which type of subscription you want (20, 30, or 60 smoothies per month).
Each month you receive a subscription for the number of smoothies you choose. If you want to make any adjustments, you can do so before the next billing cycle.
They also allow you to skip one month, pause, or cancel any time you desire.
You can also change the flavors, delivery dates, and quantity in your dashboard.
Kencko Subscription Plans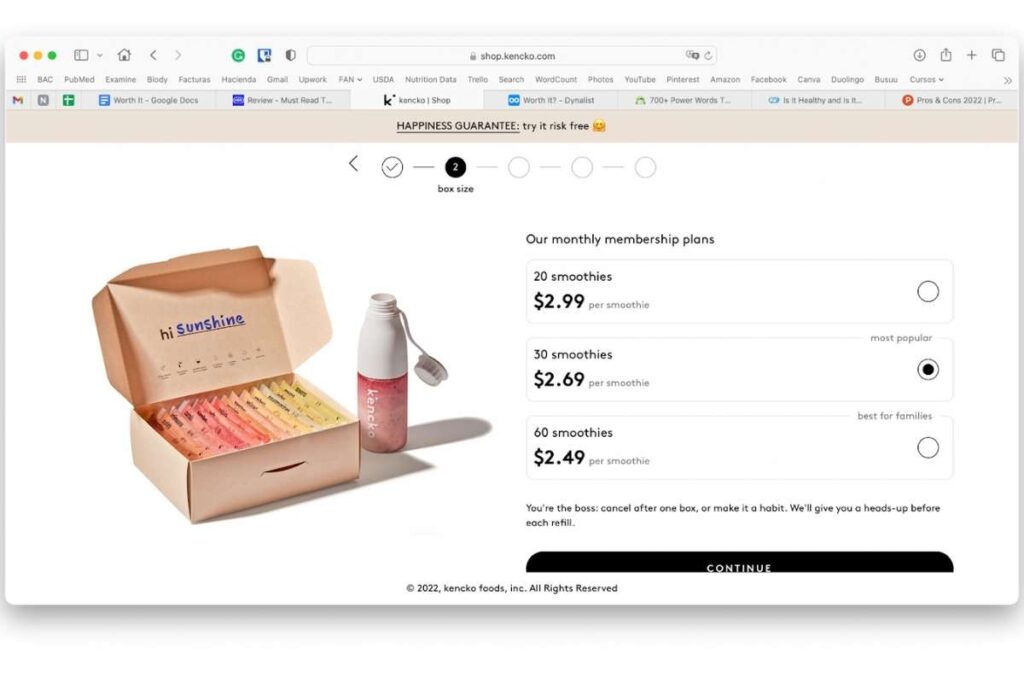 There are three options for you to choose from:
20 smoothies: $2.99 per smoothie ($59.80 total)
30 smoothies: $2.69 per smoothie ($80.70 total)
60 smoothies: $2.49 per smoothie ($149.40 total)
Kencko Shipping and Returns
Kencko ships to the US, UK, Austria, Belgium, Bulgaria, Croatia, Republic of Cyprus, Czech Republic, Denmark, Estonia, Finland, France, Germany, Greece, Hungary, Ireland, Italy, Latvia, Lithuania, Luxembourg, Malta, Netherlands, Portugal, Romania, Slovakia, Spain, and Sweden.
In most cases, the product gets shipped within three business days of the purchase. They take around five to eight days to arrive.
If you are unhappy with the purchase, you can ask for a return. Write to [email protected] during the first 28 days of your purchase, and they can refund you the order.
Kencko Alternatives
Whether you are still not convinced or want a backup plan, it is always good to have other options.
Tusol Wellness
Pros
All natural and organic ingredients.
Has high levels of protein (20 g).
Offers different flavors.
One-time purchase or subscription.
Cons
Expensive.
Higher in calories than Kencko.
Daily Harvest
Pros
Uses all-natural ingredients.
Ready-to-use ingredients.
Has more than 30 flavors.
Comes in recyclable packages.
Cons
Requires a blender.
Expensive.
Not all ingredients are organic.
PhenQ Meal Shake
Pros
Has 16 g of vegan protein.
It can work to help you reduce weight.
60-day refund policy.
Cons
Highly processed.
Available only through their website.
Only available in chocolate and vanilla.
Kencko Company Details
Final Recommendations
We've come to the end of this Kencko review.
If you're not feeling your best, increasing fruits and vegetables is one possible solution. Kencko is promising an easier way to do that with all-natural smoothie powders that help you meet intake goals.
As a Registered Dietitian, I'm always going to recommend consuming fruits and vegetables in their natural form. However, this seems a great option for people who want to change their habits but don't have much time.
You can start by including these daily with the goal in mind to consume more natural fruits and vegetables per day.
Want to try Kencko? Head over to their website if you are ready to start a healthy lifestyle.
Remember that if you are looking to have it as a snack or a meal replacement, add a good amount of protein (20-30 g).
Frequently Asked Questions
Are Kencko smoothies actually healthy?
Yes, Kencko uses all-natural and organic ingredients to supply you with a daily dose of vitamins and minerals. They use special processing methods to reduce nutrient loss. 
This makes them a great option for those who don't consume the recommended fruit and vegetable intake. 
Is Kencko better with water or milk?
Either way works. Some options, like the mocha smoothie, pair nicely with a milk option. However, it goes down to preferences and if you want to add any additional nutrients. 
For example, milk is high in protein, meaning it can increase the nutrient quality of the smoothie. 
How can I make my Kencko taste better?
You can add some sugar substitutes like stevia or monk fruit to add some sweetness without affecting the nutritional value of the product. 
You can also add some ice and blend it to create a cold smoothie. Or, try mixing the packages to create a better flavor. 
How much is Kencko monthly?
It depends on the number of packages you want. It starts from $59.80 (20 packages) up to $149.40 (60 packages). 
How often should you drink Kencko?
How often depends on your habits. You can drink two packages per day if you have a low fruit and vegetable intake. You can have one in the morning along with your breakfast and another one as an afternoon snack. 
Is there sugar in Kencko?
No, there are no added sugars in Kencko.
How long is Kencko good for?
If you mix it before consuming it, the smoothie can last up to 24 hours. The unopened package can last three to six months. 
What do you mix Kencko smoothies with?
You can mix a Kencko smoothie with a protein shake to increase the protein content. You can also add healthy fats like chia seeds, flax seeds, or hemp seeds. 
Another way to pack some nutrient punch is to mix it with fresh or frozen fruits and vegetables. 
More Product Reviews: