This post may contain affiliate links at no additional cost to you. As an Amazon Associate I earn from qualifying purchases. Click to view our full disclosure.
In this article, I will compare two popular nutrition shakes: Ka'Chava Vs Lyfe Fuel.
I'm a dietitian who has worked with countless clients to reach their goals (both with and without supplements).
It's my aim to make sure you get all of the unbiased information you need to make the best decisions for your health. That includes all the details of different nutrition programs, products, and more.
Let's learn more about Lyfe Fuel and Ka'chava, starting with the better option.
At a Glance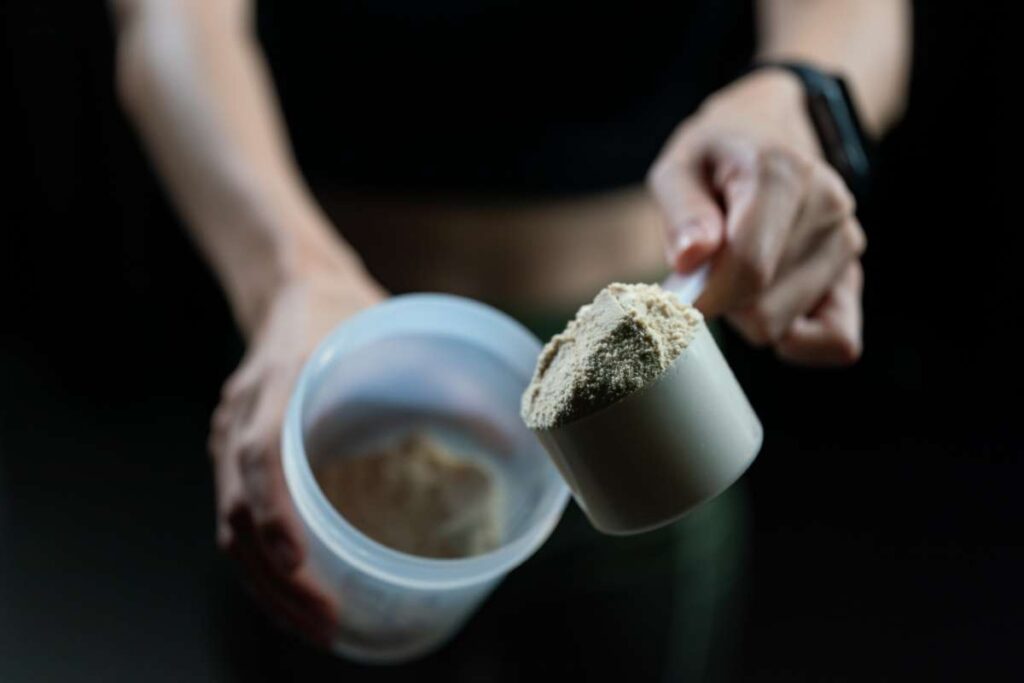 To sum it up, Lyfe Fuel is the better option when it comes to nutrient density, benefits, and cost.
That being said, If you're looking for flavor options and a higher calorie shake, Ka'Chava may be the better option for you.
Keep reading to learn more about each of these products to make the best decision for your health goals.
Quick Facts: Face To Face Comparison
Lyfe Fuel
Ka'Chava
Major Health Claims
Boosts Energy
Improves Metabolic Function
Supports Healthy Balance & Lifestyle
Reduces Hunger & Cravings
Nutrient Dense
Complete Meal
Clean Ingredients
Tastes Delicious
Beneficial for Gut, Brain, Muscle, Skin, Hair, and Heart Health
Dietary Preferences
Vegan, Soy-Free, Dairy-Free, Non-GMO
Vegan, Dairy-Free, Gluten-Free, Soy-Free, Preservative-Free
Ingredient Count
32
85
Probiotic Count
960 Million CFU
Not listed
Calories per Serving
110 Calories per serving (1 scoops)
240 Calories per serving (2 scoops)
Macronutrient Count per serving
5g Carbohydrate, 2g Fat, 18g Protein
24g Carbohydrate, 7g Fat, 25g Protein
Net Carbs Per Serving
4g
18g
Flavors
Chocolate
Vanilla Chai
Vanilla
Chocolate
Chai
Coconut Acai
Matcha
Serving Recommendations
Start with 8 – 12 ounces of any cold liquid. Add 1 level scoop (33g) of powder. Shake or blend until smooth & creamy.
Mix two scoops (60g) well with 12-14 ounces of ice-cold water.
Servings Per Container
24
15
Price Per Serving
$2.50 – $2.92
$3.99 – $4.67
Certifications
Manufactured in a FDA, Current Good Manufacturing Practices (cGMP) facility
Third-party tested
Manufactured in TSA Certified, NSF, Current Good Manufacturing Practices (cGMP), FDA, and UL-certified facilities
Third-party tested
Some organic ingredients
Lyfe Fuel vs Ka'Chava: Introductions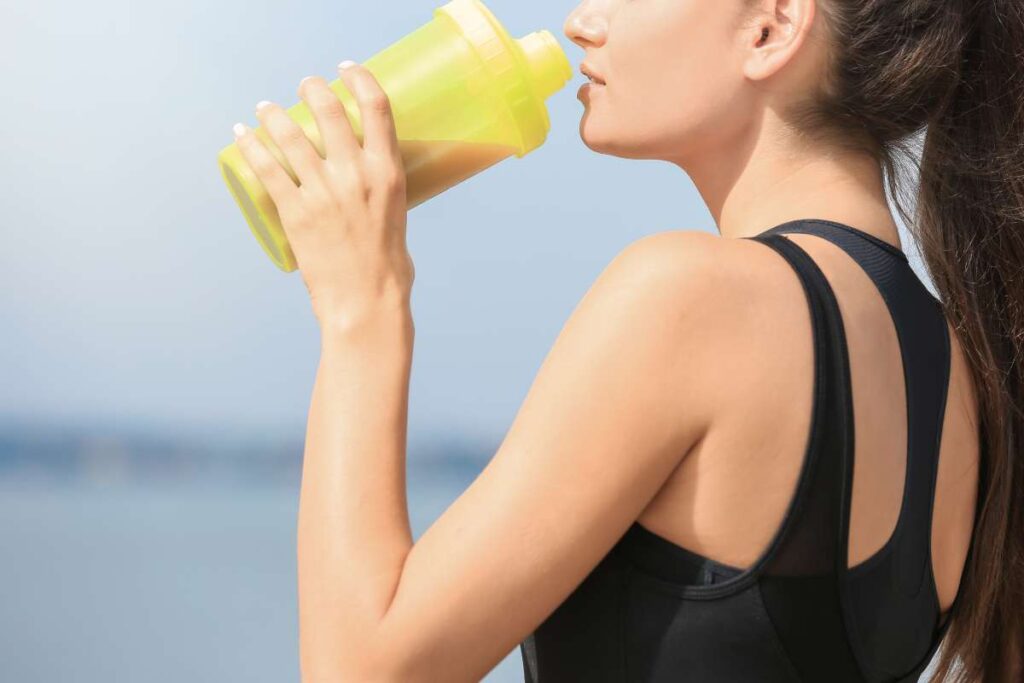 What is Lyfe Fuel?
Lyfe Fuel is described as an "all-in-one super fuel." It offers 25 superfoods as well as six different blends focusing on benefits like longevity, digestion, and metabolic function.
They offer an Essentials protein shake with 18 grams of protein per 33 gram serving as well as a "performance" protein shake (with 25g per serving). However, today we're mainly focusing on the original Essentials shake.
What is Ka'Chava?
Ka'Chava is a "superblend" that is made with 85+ nutrients and plant-based ingredients. It offers seven blends with different components like protein, supergreens, and adaptogens.
There are five different flavors of Ka'Chava available, all of which have 25 grams of protein per 60 gram serving and a plethora of ingredients.
Lyfe Fuel vs Ka'Chava: Standout Features
Lyfe Fuel
Blend is 65% protein
Non-GMO
960 Million CFU probiotics from five different strains
Sustainable, eco-friendly, and cruelty-free ingredients
Only one scoop per serving
Ka'Chava
85+ superfood ingredients
Some organic ingredients
High fiber (6g per serving)
Five different flavors
Lyfe Fuel Overview
https://www.youtube.com/watch?v=O_ajU1GW_9U
Lyfe Fuel is a company based out of Southern California led by founder Chris Mandero. Going from an NFL fullback to a plant-based nutrition expert and entrepreneur, Chris wanted to create a nutrient-dense product that is created by nature, rooted in science, and designed for modern lifestyles.
Lyfe is actually an acronym for Live Your Fullest Everyday, which aligns with the company's goals of creating overall positive change in the world. Lyfe Fuel focuses on producing small batch organic and non-GMO products from whole-food derived fuel sources to support active and healthy lifestyles.
Along with their efforts on the nutrition front, Lyfe Fuel also has initiatives for environmental and social justice programs. They even work to reduce their carbon emissions and have eco-friendly packaging.
Main Benefits
Research shows that meals that contain protein and fats with carbohydrates instead of just carbohydrates alone can keep us fuller.
Might improve skin quality and strengthen hair and nails: The Essentials shake contains both phytonutrients & ceramides, compounds that have been shown to improve skin, hair, and nails.
Phytonutrients are protective antioxidants in produce that are responsible for their color, while ceramides are compounds found in our skin barrier.
May promote muscle building: Protein in Lyfe Fuel provides amino acids, which are the building blocks in muscle. When paired with strength training, high protein intake can lead to bigger, stronger muscles.
Diets high in antioxidants have been shown to not only reduce our risk for flus and colds, but also chronic diseases in the long run.
Pros
Higher micronutrient and protein density
960 Million CFU probiotics
Diverse ingredient and nutrient panel
Sustainable, eco-friendly, and cruelty-free ingredients
Somewhat transparent labeling
100% Non-GMO and some organic ingredients
Cons
24 servings per package
No certified organic ingredients
Contains tree nuts from coconut and wheatgrass
Ka'Chava Overview
Tribal Nutrition, the company that produces Ka'Chava, was founded by Simone Malone. After leaving his busy life to spend time in nature, Malone decided to create a whole foods nutrition shake with the ingredients that surrounded him.
Tribal Nutrition also has a large role in saving our planet's rainforests by partnering with the Rainforest Trust. So far, they have saved almost 130,000 acres of rainforest.
Main Benefits
May reduce stress: Ka'Chava contains an adaptogenic blend, which are a group of ingredients that may help your body adapt to stress. This blend is mainly mushrooms, which have been studied for their adaptogenic properties.
Can have a positive effect on appearance: Your skin, hair, and nails have the quickest cell turnover, so they're usually the first places that you can notice malnutrition.
Antioxidants and omega-3s in Ka'Chava have both been shown to improve dry skin, dull hair, and brittle nails.
Pros
Five different flavor options
Comprehensive ingredient profile
Some ingredients are organic
High in fiber
Cons
Higher in calories and carbohydrates, which may affect nutrition goals
Very expensive
Only 15 servings per container
Probiotic amount not listed
Lots of proprietary blends
Some flavors contain tree nuts (coconut)
Lyfe Fuel vs Ka'Chava: Ingredients Breakdown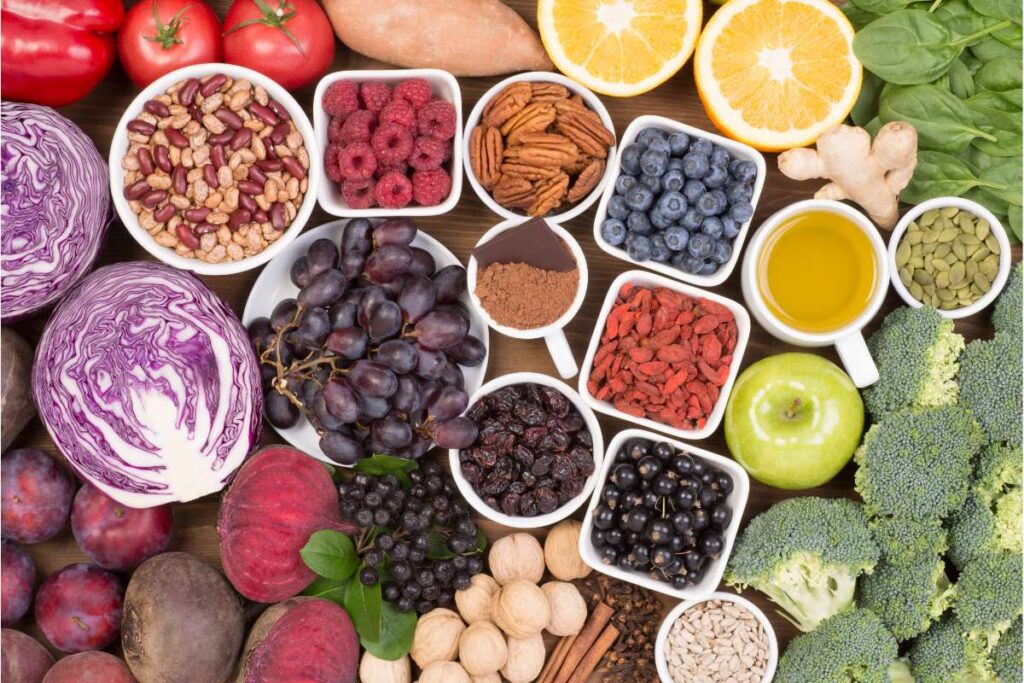 Let's talk about ingredients. While both shakes contain lots of beneficial ingredients, there are some differences in both labeling and density.
Lyfe Fuel
Lyfe Fuel contains 32 ingredients, some of which are measured per serving. Others are included in one of six proprietary blends, meaning the exact amount is not listed but the weight of the blend is.
This leads to a somewhat transparent label. However, I'd like to see more measurements for even more clarity.
It does list the amount of probiotics that are in the product, which is 960 Million CFU. The probiotics come from five different strains, which means you are introducing more good bacteria to your gut. This is lower than other blends on the market, but Ka'Chava doesn't even list the CFU in their blend to compare.
That being said, Lyfe Fuel really does offer a vast panel of ingredients, which contributes to a lot of different nutrients.
One thing I really like about Lyfe Fuel is that it is very nutrient dense. In just one scoop, it has 18 grams of protein and more than your daily recommended value (DV%) of Vitamin E and D. It also has high amounts of vitamin K, B complex vitamins, and other minerals.
There are some mentions of the Essential shake as a meal replacement on the website, but I would not recommend this. At only 110 calories, this shake would be equivalent to a small snack, not a meal.
List Of Ingredients
Measured Ingredients

Isomaltooligosaccharide Powder (OligoSMART™M), 1000 mg
Isomalutose (Palatinose™M), 1000 mg
Flax Seed (Linum usitotissimum), 1000 mg
Grape Seed (Vitis vinifera) Seed (95% Proanthyanidins) Extract, 350 mg
Pomegranate (Punica granatum) Pericarp Extract, 350 mg
Spirulina (Spirulina platensis Geiti) Herb Powder, 250 mg

Berry Blend, 170 mg

Strawberry, Raspberry, Blueberry, Tart Cherry, Elderberry, Cranberry (Vita Berry)

Probiotic Blend (960 million CFU), 80 mg

Lactobacillus acidophilus DDS, L. plantarum, L. rhamosus, B. breve, B. longum

Organic Greens Blend, 50 mg

Alfalfa Leaf Juice, Wheatgrass, Barley Grass, Oat Grass, Broccoli, Cabbage, Parsley, Kale, Spirulina, Chlorella, Kelp, Dulse, Dandelion, Broccoli Sprouts.

Digestive Enzyme Blend, 50 mg

Amylase, Cellulase, Lactase, Lipase, Protease

Inositol, 20 mg
Coenzyme Q10, 10 mg
Vitamin K2 (as Menaquinone-7), 100 mcg
Other Ingredients

Pea Protein, Organic Rice Protein, Vitamin/Mineral Lief 50 Mix (Retinyl Palmitate, Ergocalciferol, DL-a-Tocopheryl Acetate, Biotin, Folic Acid, Niacinamide, D-Calcium Pantothenate, Thiamine Hydrochloride, Cyanocobalamin, Riboflavin, Pyridoxine Hydrochloride, Ascorbic Acid, Calcium D-Pantothenate, Tricalcium Phosphate, Magnesium Phosphate, Potassium iodide, Magnesium Citrate, Zinc Sulfate, Phytonadione, Tricalcium Phosphate Anhydrous, Tricalcium Phosphate Anhydrous, Dimagnesium, Magnesium Citrate, Chromium Chloride, Cupric Oxide, Potassium iodide, Manganese Sulfate, Sodium Molybdate, Sodium Selenite, Zinc Sulfate, Maltodextrin), Coconut Sugar (Organic), Natural Flavors, Stevia RebaudiosideA Leaf Extract, Xanthan Gum, Guar Gum, Sodium Chloride, Methylcobalamin Dicalcium Phosphate, -Alpha Tocopheryl Succinate, Cholecalciferol (Vitashine™)
Ka'Chava
Ka'Chava contains 85+ ingredients, which is one of the highest amounts that I've seen on the market. While this is great for diversity and variety of nutrients, it may mean the full blend is less nutrient-dense than others because the nutrients are so widespread.
Unlike Lyfe Fuel, you'll need two scoops of Ka'Chava to reach 25 grams of plant-based protein. But even then, you're still getting a good amount less than the daily recommended value (DV%) of many vitamins and minerals. There are also only two strains of probiotics.
Ka'Chava does have more calories per serving, though, which can be a good thing or a bad thing depending on your nutrition goals.
They claim it to be a meal replacement, but again, I think that it has too few calories to replace a whole meal.
List Of Ingredients
Plant-Based Protein Blend (29.25 grams)

Yellow Pea Protein, Organic Whole Grain Brown Rice Protein, Organic Sacha Inchi (Plukenetia volubilis linneo, seed), Organic Amaranth (Amaranthus caudatus, seed), Organic Quinoa (Chenopodium quinoa, seed)

Omega EFA / Fiber Blend (11.12 grams)

Organic Pure Whole Grain Oat, Organic Acacia Gum, Chia (Salvia hispanica, seed), Flax (Linum usitatissimum, seed)

Antioxidant / Superfruit Blend (5.1 grams)

Organic Coconut Flower Nectar (Cocos nucifera, flower bud) Acai Berry (Euterpe oleracea, fruit), Organic Maqui Berry (Aristotelia chilensis, fruit), Camu-Camu Berry (Myrciaria dubia, fruit), 100% Organic Strawberry, 100% Organic Tart Cherry, 100% Organic Blackberry, Organic Blueberry, 100% Organic Raspberry

Adaptogen Blend (1,020 mg)

Organic Maca Root (Lepidium meyenii walp, root), 100% Organic Shiitake Mushroom Mycelia, 100% Organic Maitake Mushroom Mycelia, 100% Organic Reishi Mushroom Mycelia, 100% Organic Cordyceps Mushroom Mycelia, 100% Organic Ginger Root

Super-Greens / Vegetable Blend (500 mg)

100% Organic Beet, 100% Organic Carrot, 100% Organic Spinach, 100% Organic Broccoli, 100% Organic Tomato, 100% Organic Kale, 100% Organic Cabbage, 100% Organic Parsley Leaf, 100% Organic Brussel Sprouts, 100% Organic Green Pepper, 100% Organic Cucumber, 100% Organic Celery, 100% Organic Garlic,100% Organic Green Onion, 100% Organic Cauliflower and 100% Organic Asparagus, Chlorella (Chlorella vulgaris)

Probiotic / Prebiotic Blend (50mg)

Inulin, Lactobacillus Rhamnosus, Lactobacillus Acidophilus

Digestive / Enzyme Blend (50mg)

Amylase, Protease, Cellulase, Lactase, Lipase
Lyfe Fuel vs Ka'Chava: Taste Test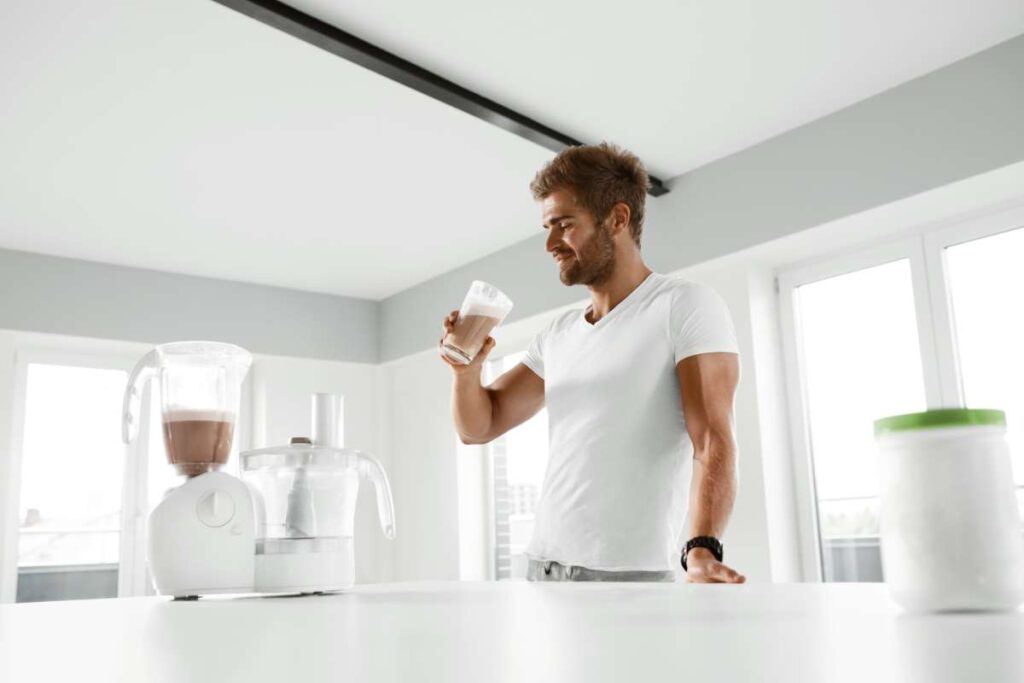 Now for one of the most important considerations: flavor. Here's what actual customers have to tell us.
Lyfe Fuel Taste
Lyfe Fuel only offers two flavors, chocolate and vanilla chai. While they haven't reinvented the wheel with these, it seems like customers really liked the classic flavors.
Many commented on the richness of both varieties. While some liked to mix them into smoothies or recipes, a lot of customers just drank it as recommended with water.
Only a couple of customers mentioned a gritty texture, but other than that, most users seemed pleased.
Ka'Chava Taste
Ka'Chava offers not only chocolate and vanilla, but also coconut acai, chai, and matcha.
Customers seem to really like that they have a few options, and like the taste and texture of them in general.
Tribal Nutrition mentions on their website that they switched from stevia to lo han fruit extract after complaints of the product being too sweet and artificial-tasting in the past.
Lyfe Fuel vs Ka'Chava: Pricing Comparison
Another important factor when purchasing a new supplement is price. Lyfe Fuel is definitely a cheaper option at as little as $2.50 per serving. Keep in mind that there are more servings per container as well.
Lyfe Fuel
Price

It costs $70 for one 24-serving container of Lyfe Fuel without a monthly subscription.
Get it for $60 with a monthly subscription

Price Per Serving

$2.50 per serving with the subscription
$2.92 per serving without

Container Size
Ka'Chava
Price

It's $69.95 USD for a one-time purchase of one container, which contains only 15 servings
You can opt for a monthly subscription, which will cost $59.95 per container

Note: You will need two containers per month to take daily

Price Per Serving

$3.99 per serving with the subscription
$4.66 per serving without

Container Size
Comparison of Side Effects and Safety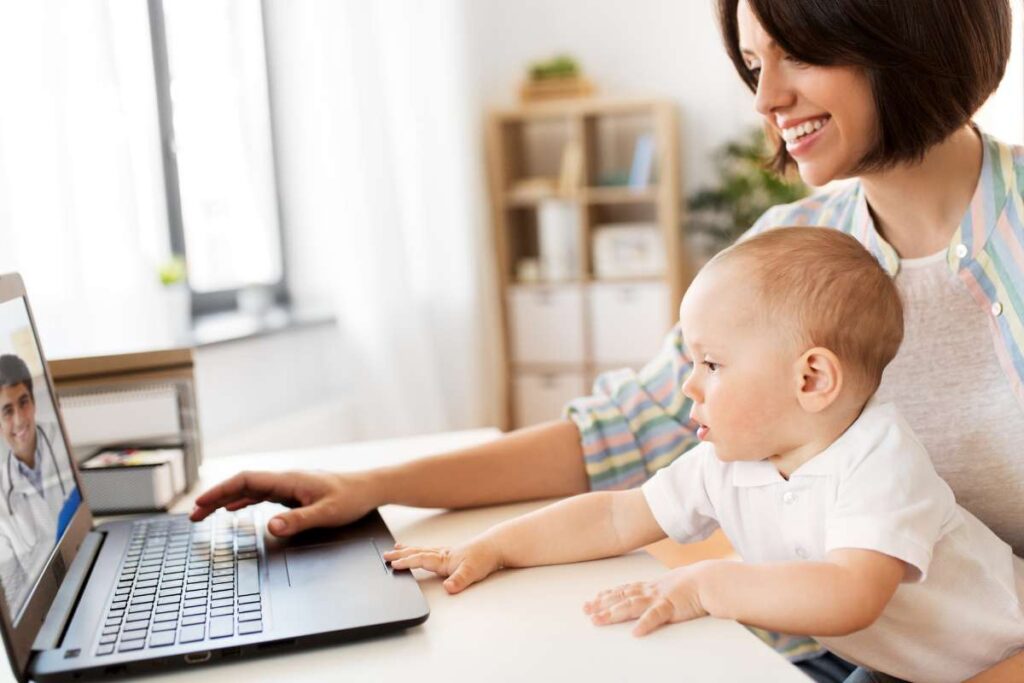 Both Lyfe Fuel and Ka'Chava recommend checking with a doctor before taking if you have any medical concerns or are pregnant or breastfeeding. Furthermore, they both contain potential allergens.
I couldn't find any reported side effects of taking Lyfe Fuel. However, while taking Ka'Chava, some customers noticed cramping, nausea, diarrhea, or constipation if used daily. However, these side effects haven't been addressed or explained by the company.
Lyfe Fuel vs Ka'Chava: Which Is The Best Option?
I think Lyfe Fuel is a much better option when it comes to benefits due to higher nutrient density and range of vitamins and minerals.
It also offers more ingredients than Ka'Chava and lists the CFUs of probiotics.
Above all, Lyfe Fuel is as little as $2.50 per serving, while Ka'Chava is $4 at the cheapest.
That being said, Ka'Chava might be a better option for you if you are looking for more calories and different flavors.
Why We Think Lyfe Fuel Is the Better Option
After comparing Lyfe Fuel vs Ka'Chava, I recommend opting for Lyfe Fuel.
It comes at a much lower cost, is higher in nutrient density, and has more strains of probiotics.
And, each package contains 24 servings, while Ka'Chava only has 15, meaning you'll be doing less shopping.
As a bonus, I also like that the company partners with initiatives in both sustainability and social issues.
Check out Lyfe Fuel to purchase your first bag here.
Final Thoughts on Lyfe Fuel vs Ka'Chava
At the end of the day, choosing the best nutrition shake not only relies on the ingredients, price, and flavor, but also your personal nutrition goals.
Keep in mind that these shakes should only be used as a supplement and should not make up the majority of your nutrition. Both of these shakes may be marketed as meal replacements, but in my expert opinion, I think they are too low in calories to replace meals.
Use them as snacks or supplements for the best outcomes.
If you want to learn more about Lyfe Fuel and join their Lyfe Insider list, click here.
Frequently Asked Questions
Is Ka'Chava good for weight loss?
Not necessarily. While the high protein and fiber in Ka'Chava can contribute to better satiety, it is a higher calorie shake, which may deter weight loss.
Why is Ka'Chava so expensive?
Ka'Chava contains 85+ ingredients and requires two scoops per serving. Both of these factors can contribute to its steep price tag.
Does Kachava have caffeine?
Only the chocolate and matcha flavor of Ka'Chava contains low levels of caffeine. The other flavors. Including vanilla, coconut acai, and chia, do not contain any caffeine.
What is the benefit of Lyfe fuel?
Lyfe Fuel claims to offer many benefits, such as improved metabolic health, bone health, digestion, and immunity. Lyfe Fuel does contain a high amount of protein, which can be beneficial for muscle growth and satiety.
What are the negative side effects of Kachava? 
Some users complained of digestive issues like bloating, cramping, nausea, diarrhea, and constipation after using Ka'Chava on a consistent basis. However, this is probably not a common issue.
Can you live off of Ka Chava?
No. Ka'Chava is a nutrition shake that should be used as a supplement to a diet filled with whole foods.  
Is Ka'chava drink good for you?
Yes, Ka'Chava contains many healthy ingredients and nutrients like protein, fiber, omega-3's, vitamins, and minerals that contribute to your health.
Popular Product Reviews: