This post may contain affiliate links at no additional cost to you. As an Amazon Associate I earn from qualifying purchases. Click to view our full disclosure.
Welcome to my Super Beets review. Here, I'll go over all aspects of SuperBeets powder, as well as some other varieties they offer.
If you're wondering what type of product SuperBeets is, it is mainly designed for circulation, energy, and heart health.
There are lots of similar products like this on the market today. While some may be effective, you have to make sure the product you're getting is actually evidence-based.
With my background in holistic health, I can help you determine the effectiveness and safety of these products.
This is especially important given that some of the claims relate to complex health issues, such as high blood pressure.
So, continue reading this SuperBeets review if you want to learn about the ingredients, product offerings, possible benefits, safety, and much more.
HumanN SuperBeets
Check Amazon
We are reader funded, which means we earn a small commission if you make a purchase, at no additional cost to you. We appreciate the support!
About HumanN
SuperBeets is made by HumanN, which is advertised as the number one pharmacist-recommended beet brand.
HumanN is co-founded by Joel and AnnMarie Kocher. They became dedicated to formulating HumanN products in part after seeing how many health supplements lack clinically-backed ingredients or safe practices.
Today, HumanN offers numerous SuperBeets products, including SuperBeets powder, chews, and gummies. They also have other products for energy, focus, and memory.
HumanN claims that all SuberBeets products are developed alongside world-renowned scientists, doctors, nutritionists, and even a Nobel laureate.
As such, they only clinically researched, high-quality ingredients that are rigorously tested and approved by their team of experts.
Ultimately, their goal is to utilize the latest nitric oxide technology to optimize your blood flow. The company claims that this carries over into many other areas of your health.
What is SuperBeets?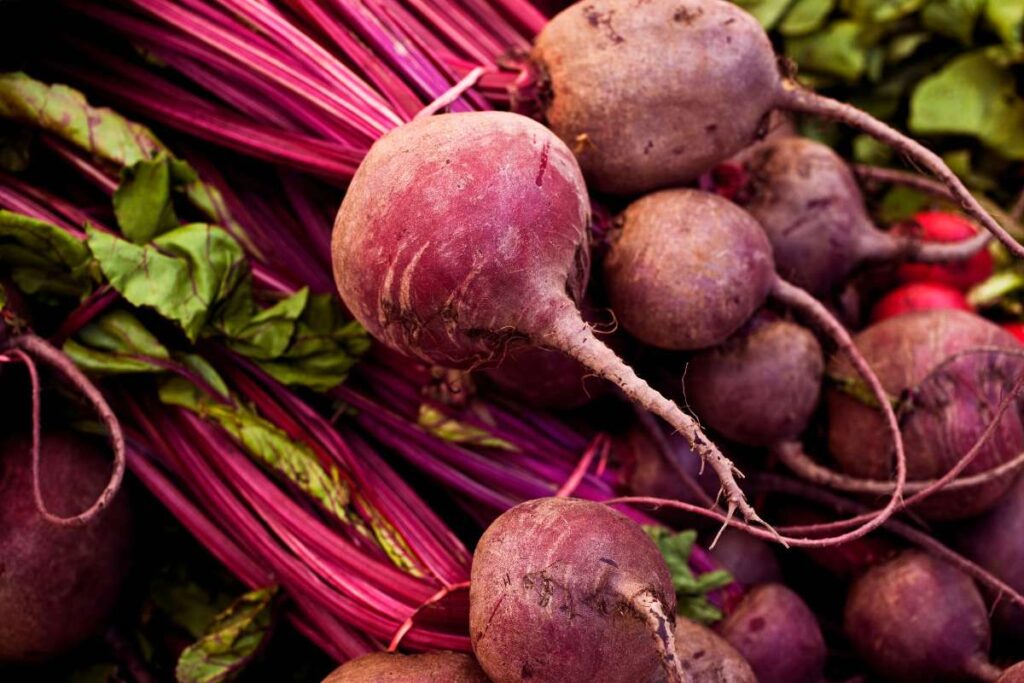 SuperBeets is known as the original circulation superfood. It is a plant-based formula featuring non-GMO beetroot powder.
The powder is designed to quickly and effectively increase nitric oxide, leading to healthier circulation. This reportedly impacts heart health and increases energy and stamina.
It is trusted by over 120 professional and college sports teams. Not to mention, it's alleged that over 1,400 medical professionals use SuperBeets.
Backing this up are thousands of SuperBeets reviews, nearly all of which are positive.
SuperBeets Products
There are many ways to enjoy SuperBeets. For example, there are SuperBeets chews, gummies, and even other powders for collagen and immune support.
Here are the products that HumanN offers in their SuperBeets line:
SuperBeets Powder (original)
SuperBeets Heart Chews
SuperBeets Energy Gummies
SuperBeets Immune
SuperBeets Collagen
SuperBeets Energy Plus
SuperBeets is caffeine-free, vegan, dairy-free, gluten-free, and GMP-certified.
HumanN SuperBeets
Check Amazon
We are reader funded, which means we earn a small commission if you make a purchase, at no additional cost to you. We appreciate the support!
Is SuperBeets FDA-approved?
SuperBeets is not FDA-approved because the FDA doesn't regulate or approve dietary supplements. However, it is made in GMP-certified, FDA-approved facilities.
Is SuperBeets safe?
You may be concerned about possible HumanN SuperBeets side effects. But overall, SuperBeets is safe to consume for most individuals.
The ingredients are research-backed and tested for quality, safety, purity, and potency.
However, it's always a good idea to check with your doctor to ensure that a supplement is safe for you to take.
Things to Consider Before Buying SuperBeets
Whether you know a lot about nitric oxide supplements or have never tried anything like SuperBeets before, it's important to go over some key factors.
So, in this part of my SuperBeets review, I'm going to list the main things to consider before buying.
Stimulant-Free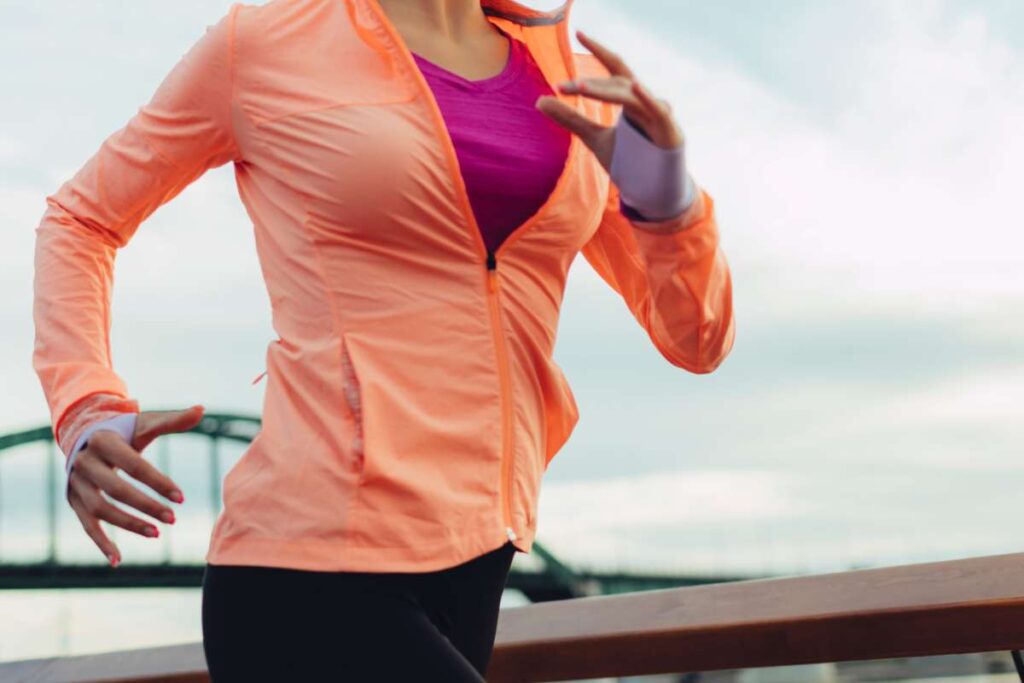 SuperBeets is made without caffeine or other stimulants. It is designed to increase energy simply by improving blood flow.
Availability
HumanN SuperBeets is widely available. You can buy it online on the HumanN website, GNC, Amazon, and others.
Over 4,700 retail locations in the US sell SuperBeets.
Formula Transparency
While every ingredient is listed in the SuperBeets formula, the exact dosage of beetroot powder is unclear.
This may be an issue for people who need (or want) to take a specific amount, especially for health conditions.
Product Variety
As mentioned, SuperBeets come in powder, chews, and gummies. And there are other varieties with added benefits.
I also took a look at SuperBeets gummies reviews, SuperBeets collagen reviews, and other product reviews to see if those products were as highly rated as the original powder.
They all were, so it seems like whichever product you choose is generally high quality.
Main Ingredients
After taking a look at the SuperBeets ingredient list, I can see that it is really highlighted by just one main ingredient, which is beetroot powder.
Some of you looking for a nitric oxide booster may also want citrulline, arginine, or other ingredients. So, it's important to consider your preferences.
SuperBeets Features
Do you want to know what makes SuperBeets stand out from other similar supplements? This part of my SuperBeets review details the main features.
Patented Nitric Oxide Technology
Some people may experience declines in nitric oxide production as they age. This is not good since nitric oxide is a key regulator of blood pressure and blood flow.
SuperBeets is the first and only beetroot powder with patented nitric oxide technology discovered by the University of Texas Health Science Center.
This clinically-studied nitric oxide technology is said to improve nitric oxide levels, supporting healthy blood flow, circulation, energy, and heart health.
Blood Flow and Circulation Boosters
Poor blood flow or circulation can often come with many symptoms, such as cold hands and feet, low energy, brain fog, and more.
That's why it's important to get back to a healthy flow. SuperBeets claims to increase blood flow and circulation.
This is mainly due to beetroot powder, which contains nitrates and nitrites that they say boost nitric oxide levels and widen the blood vessels.
Energy and Stamina Support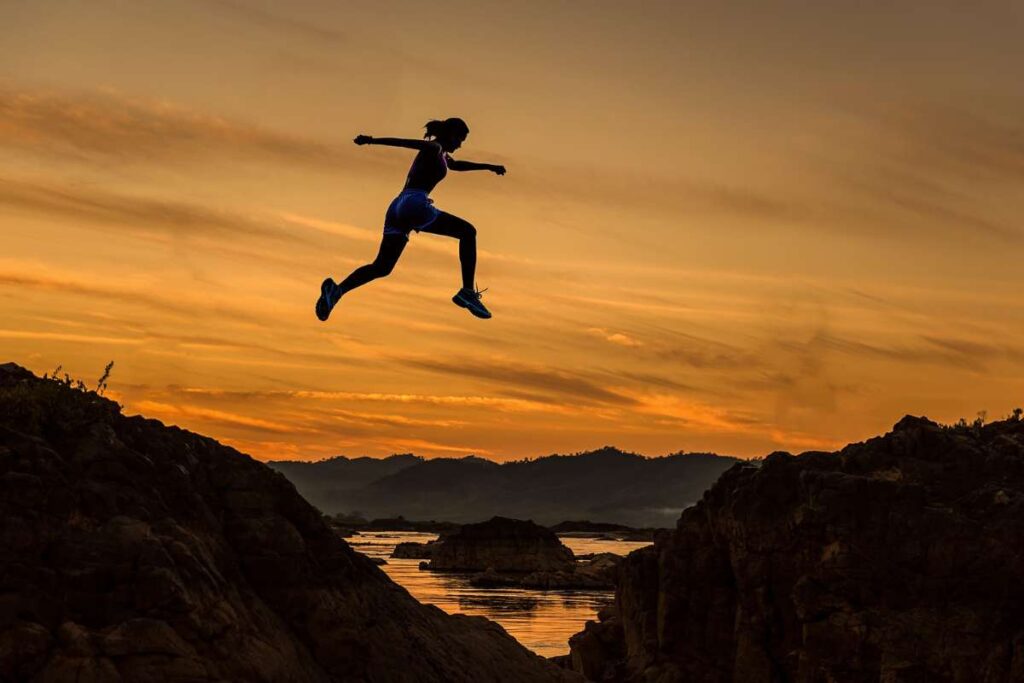 Nitric oxide plays vital roles in oxygenation and blood flow to the muscles. Without adequate nitric oxide, you may experience poorer exercise performance.
This could be lower stamina, more fatigue, or a quicker time to exhaustion.
But SuperBeets powder claims to increase energy and stamina, mainly by increasing nitric oxide. Beetroot powder is made to increase NO2 and boost blood flow, oxygen, and nutrients to the muscles, so you can work out harder, for longer.
Contains Only Natural Ingredients
You may have understandable concerns about what you put into your body. Generally speaking, the more natural a product is, the less likely it is to cause side effects.
By "natural" I'm referring to how close an ingredient is to its original form found in nature.
SuperBeets does pretty well with this as it contains only natural ingredients. There is beetroot powder and fermented beetroot powder, both from non-GMO, whole-food beets.
It also contains natural flavoring and stevia leaf extract.
Clinically Researched
Many supplements have ingredients backed by research. But it's rare to see the exact product as an entire unit used in research studies.
So, this always leaves some room for doubt as to whether a supplement will work as well as the individual ingredients.
SuperBeets is unique in that this specific product has been used in clinical research studies. This likely makes it more applicable and evidence-based than some other products.
Does SuperBeets really work?
SuperBeets likely works for increasing nitric oxide and the resulting benefits for circulation, blood flow, energy, et cetera.
Of course, individual results may vary. It also depends on your current health status, exercise, diet, consistency, and other variables.
But SuperBeets is well-researched, with the actual product having evidence behind it.
Also, there is plenty of real-world evidence. This is based not only on SuperBeets reviews but on the fact that it is used by athletic organizations and medical professionals.
HumanN SuperBeets
Check Amazon
We are reader funded, which means we earn a small commission if you make a purchase, at no additional cost to you. We appreciate the support!
SuperBeets Ingredients
This is a pivotal section of this SuperBeets review. I'll go over the main ingredients and see what benefits they may offer.
After checking the SuperBeets ingredient list, I found these main ingredients:
Non-GMO Beetroot Powder (regular and fermented)
Malic Acid
Magnesium Ascorbate
Stevia Leaf Extract
There are also other ingredients depending on the flavor, such as:
Natural Black Cherry Flavor
Natural Apple Flavor
Non-GMO Beetroot Powder (N/A)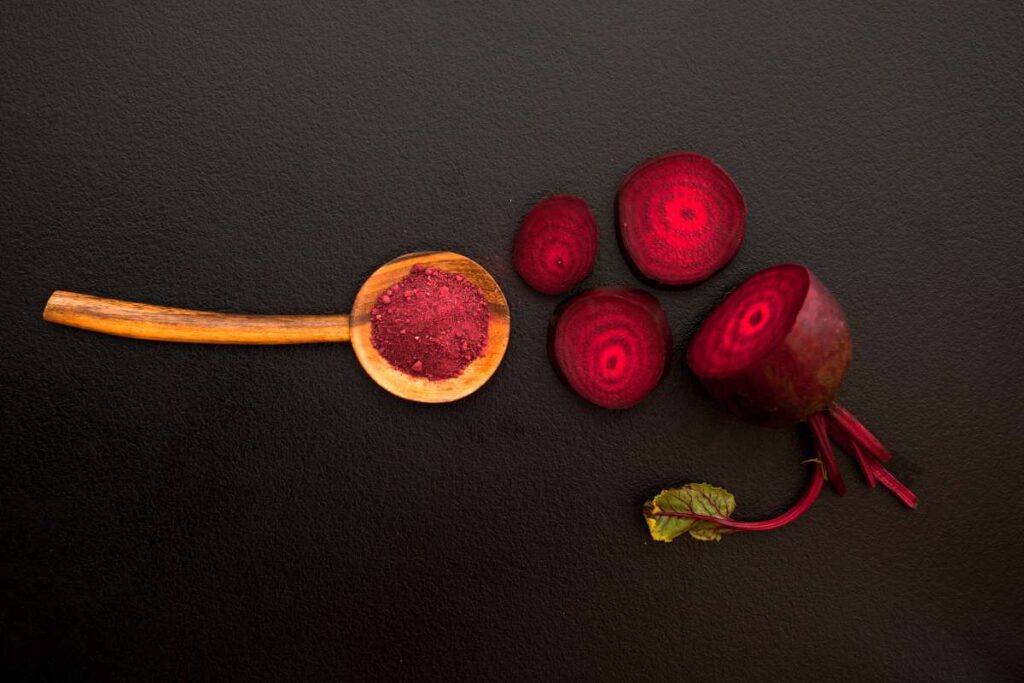 SuperBeets contains concentrated beetroot crystals in the form of both fermented and non-fermented beetroot powder.
Beetroot is a root vegetable rich in numerous vitamins, minerals, and antioxidants, as well as nitrates and nitrites.
Generally speaking, beetroot may reduce inflammation and oxidative stress, improve heart health, and may boost brain function.
The nitrates in beetroot seem to increase nitric oxide. This results in widened blood vessels and increased blood flow, oxygen, and nutrients to the muscles. That is why it may benefit exercise performance, such as endurance.
Plus, SuperBeets has specific research behind it showing that the beetroot powder in it may improve oxygen uptake and muscle function during exercise.
Note that the study linked above was funded by the American Diabetes Association and the National Institutes of Health, not the brand.
Effective dosage according to Examine: An equivalent nitrate concentration from 500g of whole beets, which is generally around 6.4 to 12.8mg/kg of body weight
Malic Acid (N/A)
Malic acid is a natural component of fruit acids. It plays a role in energy metabolism and may help keep energy production high during exercise.
There isn't much research on malic acid itself, but it is often combined with citrulline to form citrulline malate. Citrulline malate has benefits for exercise performance.
Given the similarities between beetroot powder and citrulline as far as nitric oxide is concerned, pairing malic acid with beetroot may have similar effects to that of citrulline malate.
Effective dosage: N/A
Magnesium Ascorbate (N/A)
Magnesium ascorbate is a combination of magnesium and vitamin C (ascorbate).
In general, these both offer antioxidant protection. Magnesium plays a role in energy production, heart health, and brain function.
However, these two don't seem to be major components of this formula.
Effective dosage: N/A
Stevia Leaf Extract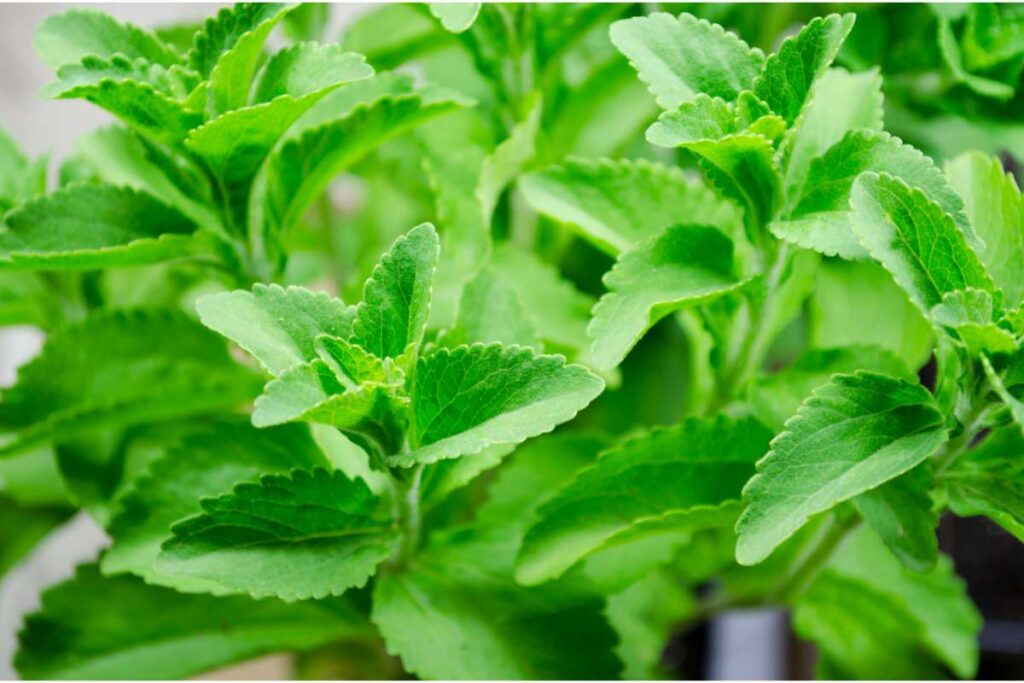 Stevia leaf extract is a virtually calorie-free sweetener you'll find in many natural supplements.
Besides being a lower-calorie option compared to sugar, stevia may also have other benefits, such as anti-inflammatory and antimicrobial effects.
Effective dosage: Up to 8 mg/kg of body weight
Other Ingredients
There are other ingredients in SuperBeets, such as natural flavors. These don't have any influence on the possible health benefits. They are a potentially safer alternative to artificial flavors.
Available Flavors
There are various flavors depending on which SuperBeets product you're looking at.
The original SuperBeets powder comes in two flavors:
And here is the info for the other products:
SuperBeets Heart Chews come in Pomegranate Berry flavor
SuperBeets Energy Plus and Energy Gummies both come in Natural Berry flavor
SuperBeets Collagen has a Cherry Berry flavor
SuperBeets Immune is offered in Cranberry Cherry flavor
HumanN SuperBeets
Check Amazon
We are reader funded, which means we earn a small commission if you make a purchase, at no additional cost to you. We appreciate the support!
SuperBeets Pros/Cons
Let's recap the main SuperBeets pros and cons.
SuperBeets Pros
Uses patented nitric oxide technology
Blood flow and circulation support
Favorably priced
Very well-researched
Natural ingredients
Available online and in stores
Non-GMO
Many different variations offered
90-Day Money-Back Guarantee
SuperBeets Cons
Some may want citrulline or other additional ingredients
Only ships within the US
HumanN SuperBeets
Check Amazon
We are reader funded, which means we earn a small commission if you make a purchase, at no additional cost to you. We appreciate the support!
How to Use SuperBeets
You can take SuperBeets (original) at any time of the day. This is also true for the Collagen and Immune powders, as well as the SuperBeets Heart Chews.
If you have a powdered option, just take one scoop with four to six ounces of water and mix.
The only options you shouldn't take later in the day are the SuperBeets Energy Plus powder or SuperBeets Energy Gummies. These may disrupt sleep.
Recommended Dosage
The recommended dosage of SuperBeets original powder is one scoop daily. This dose is the same for all of the other powder options (Collagen, Immune, Energy).
The recommended dosage for the SuperBeets Heart Chews is two chews. The suggested dose for the Energy Gummies is two gummies.
Real Customer SuperBeets Reviews
In this part, you'll be able to see some real SuperBeets reviews from actual customers.
First, I want to go over the SuperBeets powder reviews, as this is their most popular option.
The SuperBeets original powder is rated 4.5 out of 5 based on over 3,000 reviews on the HumanN website.
On Amazon, SuperBeets has a 4.3 out of 5 rating from over an insane 28,000 reviews.
Here are some general positive comments people have made in their SuperBeets powder reviews:
Some people noticed an energy boost
A percentage of customers noticed lowered blood pressure
Tasted pretty good
Most customers noted that it mixed well with water
General improvements in feelings of healthiness/well-being
Better circulation
Some noticed more mental clarity
But not all of the reviews on SuperBeets were positive. Let's take a look at some negative comments:
A some people didn't like the taste
Some said the flavors didn't taste as advertised
Problems with customer service at times
Here are some specific SuperBeets reviews from actual buyers. These include SuperBeets Amazon reviews, SuperBeets reviews from the HumanN website, and other sites:
"Where I used to have to take afternoon naps, now I can work morning through late afternoon just fine. Doesn't taste like black cherry, tastes like beets. Drink the mix and immediately drink a glass of clear water, then the taste isn't so bad." -James F.
"I've used super beets over the last few years and I'm never disappointed with the quality and benefits of this product. It's easy to use and great tasting. My energy level is improved and depleted levels have risen to a normal range." -Lorraine D.
"I began drinking about 2 weeks ago and I feel great, more energy and it tastes delicious. I drink it with just water every morning. My skin glows and looks amazing. I highly recommend" -Elsa C.
"It really does give me more energy when I am out hiking." – Larry K.
"Very helpful in lowering my blood pressure. I drink it with zero-calorie juice. It has made a big difference in my BP numbers." -Patricia H.
HumanN SuperBeets
Check Amazon
We are reader funded, which means we earn a small commission if you make a purchase, at no additional cost to you. We appreciate the support!
Other Reviews
The above SuperBeets testimonials were only for the SuperBeets powder. But you can also see how the other products are rated and reviewed by going to the SuperBeets product listing on the HumanN website.
Here, you can also see the SuperBeets chews reviews, SuperBeets Energy Plus reviews, SuperBeets gummies reviews, SuperBeets Collagen reviews, and more.
Alternatives to SuperBeets
There are also a few alternatives to SuperBeets worth considering. In particular, the below alternatives seem to include more superfood ingredients than SuperBeets.
The products I'll go over are Red Tonik, Vital Reds, and Organifi Red Juice.
Red Tonik
Red Tonik is a reds superfood supplement with 13 ingredients, including fruits, adaptogens, herbs, and antioxidants. This formula is featured by beetroot and a mixture of antioxidant-rich berries.
Red Tonik is advertised to improve blood flow, endurance, and energy. Plus, it is advertised to support heart health and reduce inflammation.
Pros
Fully transparent label
Good mix of evidence-based ingredients
One-year money-back guarantee
Many different antioxidants and other healthy compounds
Gluten-free, soy-free, dairy-free, caffeine-free, vegan, non-GMO
Red Tonik Cons
Higher-priced supplement
Several ingredients are underdosed
Can only buy online
Read our Red Tonik review here.
Vital Reds
Vital Reds is a concentrated polyphenol and antioxidant blend created by Gundry MD. It contains 34 polyphenol-rich superfruits as well as fat burners and probiotics.
Gundry MD Vital Reds is advertised to give you more energy, enhance digestion, and reduce signs of skin aging.
Pros
Good mix of research-backed ingredients
Likely contains many antioxidants
Soy-free, no added sugar
Natural berry flavor
Third-party tested
Cons
Uses proprietary blends
Higher-priced supplement
Read our Vital Reds review here.
Organifi Red Juice
Organifi Red Juice is a red superfood designed specifically for energy support and antioxidant effects. This caffeine-free powder is highlighted by red beet, cordyceps, and Rhodiola.
It also has other fruits and herbs to give you more energy, improve endurance, and decrease inflammation. It's low in sugar but still claims to have a sweet, berry taste.
Pros
Natural energy support
Evidence-based ingredients
Filled with antioxidants
Organic, gluten-free, non-GMO
Many positive reviews
Cons
Priced higher than other supplements
Uses proprietary blends
Read our Organifi Red Juice review here.
Health Benefits of SuperBeets
Do you want to know the possible health benefits of SuperBeets? Let's highlight possible SuperBeets benefits.
Based on the formulation, SuperBeets may offer the following advantages:
Improves Heart Health
Supports Healthy Blood Pressure Levels
Boosts Stamina and Energy Levels
Promotes Mental Focus
Enhances Athletic Performance
Decreased Inflammation
Improves Heart Health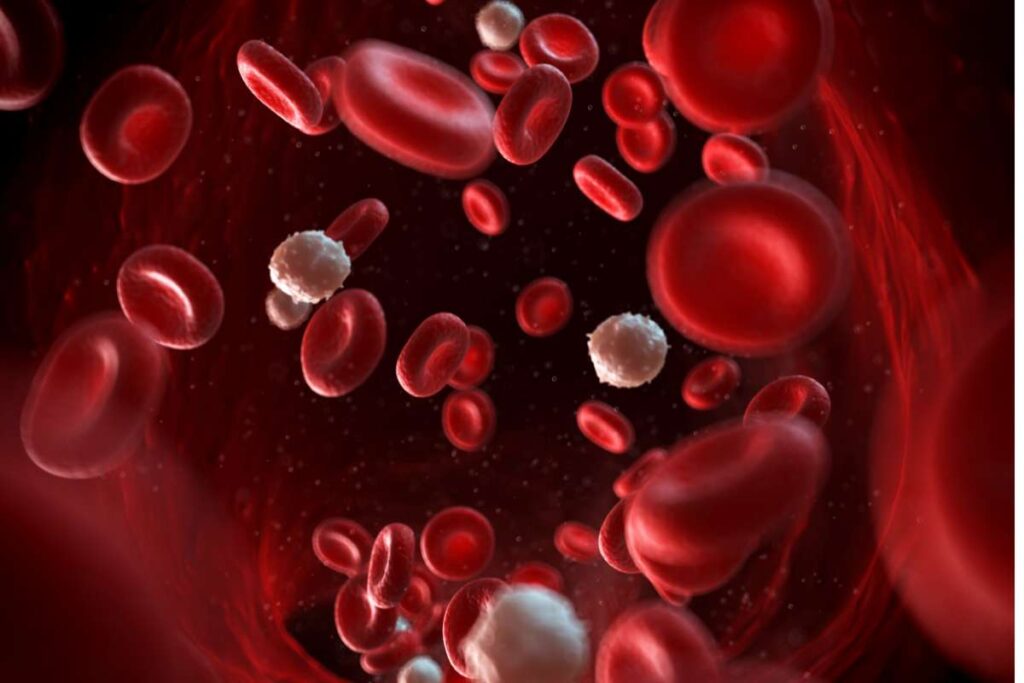 SuperBeets may improve heart health due to the positive effects of beetroot on heart function.
Essentially, beetroot powder can increase nitric oxide, which seems to have protective effects on heart function due to better circulation and decreased blood pressure.
This may reduce the risk of some cardiovascular diseases while generally supporting heart function.
Supports Healthy Blood Pressure Levels
Another possible benefit of SuperBeets is healthier blood pressure levels. This is due to the nitrates in beetroot powder, which increases nitric oxide.
And nitric oxide has been shown to lower blood pressure and may reduce the risk of hypertension.
Boosts Stamina and Energy Levels
SuperBeets could also help boost stamina and energy levels by increasing blood flow to the muscles and other organs.
All parts of the body need blood flow constantly, so it's vital to support proper circulation. And SuperBeets contains beetroot powder, which may be capable of improving circulation to give your body the nutrients it needs at all times.
This means you're less likely to experience lapses in energy and performance.
HumanN SuperBeets
Check Amazon
We are reader funded, which means we earn a small commission if you make a purchase, at no additional cost to you. We appreciate the support!
Promotes Mental Focus
It is also possible that SuperBeets will affect your mental focus. First, it may increase blood flow to the brain via increased nitric oxide, which could improve general brain function.
Secondly, nitric oxide itself has been shown to act as a neurotransmitter (a class of brain chemicals), which may affect cognition. Beetroot powder has been shown to increase nitric oxide, which could give these effects.
Enhances Athletic Performance and Recovery
SuperBeets may also enhance athletic performance as well as recovery.
Specifically, SuperBeets has nitric oxide-boosting ingredients that may result in greater circulation, allowing more nutrients to get to the working muscles.
This may help you perform better, whether that's during a long run, HIIT session, or weightlifting routine. Plus, the increased nutrient influx and general anti-inflammatory effects of beetroot could both aid recovery.
Decreased Inflammation
Lastly, SuperBeets could help decrease inflammation.
This is partly due to increased blood flow, which helps clear out metabolic waste, such as after exercising.
But it also may be due to the generally high amount of vitamins, minerals, and antioxidant compounds found in beets.
Potential Side Effects
There shouldn't be too many SuperBeets side effects as the ingredients are all generally safe and well-tolerated.
However, some people may experience bloating, diarrhea, or other digestive symptoms.
Beetroot consumption may also cause beeturia, which is a pink coloring of urine or fecal matter.
Also, beetroot may lower blood pressure, which could be concerning for people with preexisting hypotension.
SuperBeets Price
The price of SuperBeets depends on where you buy it, as well as which product you get.
But if you go to the HumanN website, the original SuperBeets powder costs $39.95 for a one-time purchase. This gets you one container, which has 30 servings (30 scoops), making it $1.33 per serving.
However, you can also save money by buying in bulk and/or choosing the Subscribe & Save option.
You have the option to buy one, three, or six canisters at a time, either as a one-time or subscription purchase, so there are six possible prices.
Here are all of the prices, with the Subscribe and Save pricing on the right.
One Canister: $39.95/$35.95
Three Canisters: $113.85/$83.90
Six Canisters: $203.75/$155.80
So, the pricing ranges from $0.87 to $1.33 per serving. This is a relatively affordable price overall, especially given the ingredient quality.
HumanN SuperBeets
Check Amazon
We are reader funded, which means we earn a small commission if you make a purchase, at no additional cost to you. We appreciate the support!
Where to Buy SuperBeets
I recommend buying SuperBeets from Amazon.
As a reminder, it is also available on other websites and in various retail stores such as GNC.
SuperBeets Shipping and Returns
Currently, SuperBeets only ships within the US.
They offer free shipping for subscriptions and orders over $75.
They also have a 90-Day Money-Back Guarantee. If you're not satisfied, return SuperBeets within 90 days of the order date for a full refund minus shipping and handling.
Company Details
HumanN is a US-based company out of Kentucky.
You can contact customer support by email at: [email protected].
SuperBeets Verdict
That concludes my SuperBeets review.
With so many nitric oxide supplements out there, you certainly have your pick. But you need to choose top quality if you're dealing with low energy, poor circulation, decreased performance, or decreased heart health.
SuperBeets definitely seems to be one of the best formulas out there for boosting nitric oxide and blood flow. SuperBeets is clinically researched, with specific evidence showing it can improve blood flow.
Plus, the ingredients are naturally sourced and well-tested for safety, purity, and potency. The team behind SuperBeets consists of nutritionists, doctors, and other experts.
And you get this high-quality product for a very reasonable price too, with many buying options.
So, if you're looking to get SuperBeets, whether that's for heart health, energy, endurance, or something else entirely, you can buy it on Amazon here.
Frequently Asked Questions
Is there a downside to taking SuperBeets?
Certain people may not want to take SuperBeets, such as people with low blood pressure, stomach problems, or allergies to the ingredients.
What are the side effects of SuperBeets?
Possible side effects include diarrhea, beeturia (pink-colored urine/waste), bloating, allergic reactions, and low blood pressure.
Is taking SuperBeets good for you?
SuperBeets may be good for you due to the effects on blood pressure and circulation. And it may also provide antioxidants and general nutrient support.
Does SuperBeets actually lower blood pressure?
SuperBeets may lower blood pressure due to the nitric oxide-boosting ingredients in it. But this effect isn't guaranteed. 
Is SuperBeets hard on your kidneys?
SuperBeets is unlikely to have any major effect on the kidneys. But always consult your doctor before taking a supplement.
What is the best time of day to take SuperBeets? 
SuperBeets original powder can be taken any time of the day.
Is SuperBeets good for your liver?
SuperBeets is not backed by research to either be beneficial or detrimental for liver health. 
How long does SuperBeets take to lower blood pressure?
HumanN (SuperBeets' company) states that individuals should take SuperBeets for at least four to six weeks before assessing the blood pressure effects.
How should I take SuperBeets?
Take SuperBeets by mixing one scoop with four to six ounces of water. 
Who should not use Superbeets?
Certain people may not want to take SuperBeets, such as people with low blood pressure, stomach problems, or allergies to the ingredients.
What are the main ingredients of SuperBeets?
The main ingredients of SuperBeets are non-GMO beetroot powder (fermented and non-fermented varieties), magnesium ascorbate, malic acid, stevia leaf extract, and natural flavors.
Why should I use SuperBeets?
You may want to use SuperBeets if you are looking to improve nitric oxide production, circulation, and the resulting benefits that come with what.
Is SuperBeets good for your health?
SuperBeets may be good for your health due to the effects on blood pressure and circulation. It may also provide antioxidants and general nutrient support.
More Product Reviews: