This post may contain affiliate links at no additional cost to you. As an Amazon Associate I earn from qualifying purchases. Click to view our full disclosure.
Conor McGregor is one of the biggest names in MMA.
From his press conference trash talk to his ability to stun opponents in the ring, it took McGregor less than a decade to become known as one of the best fighters in UFC history.
But have you ever wondered what McGregor does to stay fighting and perform at the highest level?
Today I will take you through the Conor McGregor workout routine and diet plan, including his training fundamentals and supplement preferences to get a shredded, deadly physique.
Let's dive in.
Conor McGregor Current Bio and Stats
Conor McGregor was born in Dublin, Ireland on June 14th, 1988, and raised in Crumlin.
From a young age, McGregor had a passion for sports, playing football in his junior years for Lourdes Celtic Football Club.
It was at age 12 that Conor took an interest in combat sports as a means of self-defense from bullies. He began boxing training at Crumlin Boxing Club.
In 2006, McGregor began a plumbing apprenticeship before meeting future UFC fighter Tom Egan, who would introduce McGregor to mixed martial arts.
In 2007, McGregor would commence his amateur mixed martial arts career at the age of 18, debuting on the Irish Ring of Truth in Dublin against opponent Kieran Campbell.
The bout was a great success with McGregor winning by technical knockout (TKO). The victory turned McGregor pro and he signed with the Irish Cage of Truth promotion.
In 2008, McGregor would continue his training at Straight Blast Gym in Dublin. He trained with coach John Kavanagh, a Brazilian Jiu Jitsu practitioner and former professional mixed martial artist.
This year would see McGregor compete in many bouts, with wins in the lightweight division against Gary Morris (TKO) and Stephen Bailey, as well as Conor Dillon in the featherweight division.
The years that followed would see further success with McGregor dominating with a eight-fighter winning streak through 2011 and 2012, winning both the featherweight and lightweight championships.
This truly marked his name in the sport of MMA, being the first to hold titles in two separate divisions.
The president of the UFC, Dana White, would get in contact with McGregor and make a trip to Dublin, ultimately resulting in the signing.
McGregor's start to his UFC career was a strong one, with a first-round knockout against Marcus Brimage. Later that year, he would back up his game with a win against Max Holloway.
However, during that bout, McGregor sustained a torn ACL, and would be sidelined for 10 months.
In 2014, McGregor came back with a mighty campaign, securing his first victory post-ACL against Diego Brandao, and another against Dustin Poirier.
In 2016, McGregor would get his title shot, fighting Jose Aldo, then the UFC featherweight champion. In true McGregor fashion, he stunned the world with a win in just thirteen seconds.
This was the beginning of his reign at the top, with Conor McGregor becoming a household name.
In the years to come, McGregor would face intense rivalry with Nate Diaz that would span three separate bouts.
He also secured the lightweight championship at UFC 205 in his win against Eddie Alvarez.
Later, McGregor would compete in an exhibition boxing match against Floyd Mayweather, losing in the 10th round.
McGregor would then return to the octagon to face his toughest opponent yet in Khabib Nurmagomedov, with a loss in the fourth round.
And finally, in 2021, Conor McGregor faced his final opponent, Dustin Poirier, in a rematch of 2014's epic bout. He lost by TKO and broke his tibia.
This would signal the end of McGregor's career as he immediately retired.
Age: 35 Years Old
Height: 5'9" (175 cm)
Weight: 170 lbs
Birthday: July 14th, 1988
Occupation: Mixed Martial Artist
Retired/Active: Retired
Conor McGregor Workout Fundamentals
Read More: Zac Efron Workout Routine
Conor McGregor's workout fundamentals cover a variety of different areas based on his fighting styles and his approach to training.
McGregor is a believer in testing his limits without overdoing it, although he is constantly pushing himself with his training while focusing on recovery.
Being a mixed martial artist, McGregor is a practitioner of boxing, Jiu Jitsu, wrestling, Taekwondo, karate, and capoeira.
This combines strength and conditioning to maintain lean muscle mass and increase endurance.
McGregor trains between five and six times per week, with weekends scheduled for rest.
Each day, he performs flexibility and mobility training with a range of dynamic stretches to improve his performance and reduce injury.
McGregor training also consists of daily calisthenics and cardio to maintain and build strength.
This is followed by focus on different martial arts styles using the Fighter Anaerobic System of Training (F.A.S.T), which requires high-intensity aerobic training and endurance.
Conor McGregor Workout Routine
Read More: Mike Tyson Workout Routine
Conor McGregor is a master of many arts, using a wide range of techniques and fighting styles to keep his body in peak shape and compete in the octagon.
McGregor prefers to train using his body weight rather than with heavy weights. This is done to keep him relaxed and limber for the combat training that follows.
McGregor's workouts begin with a warm up consisting of cardio, flexibility, and strength, followed by his combat training. The latter can vary greatly depending on the training style he is working on.
With this in mind, we will give you the components, including dynamic stretching and flexibility, statics stretch routine, strength training, and UFC workouts.
Here, you can place the combat training of your choice at the end of your morning warm-up and conditioning training.
These will be placed in a weekly schedule to guide you through your training, and sets, reps, and duration to provide you with a program to train like The Notorious himself.
Conor McGregor Workout Plan – Schedule
| | | | | | | |
| --- | --- | --- | --- | --- | --- | --- |
| Mon | Tues | Wed | Thurs | Fri | Sat | Sun |
| Warm-Up/ Strength/ Combat | Warm-Up/ Strength/ Combat | Warm-Up/ Strength/ Combat | Warm-Up/ Strength/ Combat | Warm-Up/ Strength/Combat | Rest | Rest |
Conor McGregor Warm-Up – Stretching and Conditioning
This is McGregor's warm-up component that he completes before each training session to get his body ready for the day's training.
This consists of dynamic and static stretching, flexibility and locomotive training.
Conor McGregor Dynamic Stretching and Flexibility Routine
| | |
| --- | --- |
| Stretch | Duration |
| Muay Thai Knees | 60 secs |
| Shoulder Rotations | 60 secs |
| Leg Swings | 60 secs |
| Hip Circles | 60 secs |
| Neck Bridge | 60 secs |
Conor McGregor Static Stretching Routine
| | |
| --- | --- |
| Stretch | Duration |
| Back Roll | 30 secs |
| Sit-Through Abdominal Stretch | 30 secs |
| Sit-Back Shoulder Stretch | 30 secs |
| Lying Leg Stretch | 30 secs |
| Seated Butterfly | 30 secs |
Conor McGregor Locomotion Conditioning
| | |
| --- | --- |
| Exercise | Duration |
| Duck Walk | 30 secs |
| Horse Walk | 30 secs |
| Lizard Walk | 30 secs |
| Ostrich Walk | 30 secs |
Conor McGregor UFC Training Program
McGregor's UFC training program is based around combat, strength, core and F.A.S.T. training routines.
These are combined to help McGregor with his combat while increasing strength and endurance.
This comes in different forms and arrangements due to the variety in his training, so we have displayed the information in blocks to give you a clear idea of the training that needs to be completed.
Conor McGregor Striking Training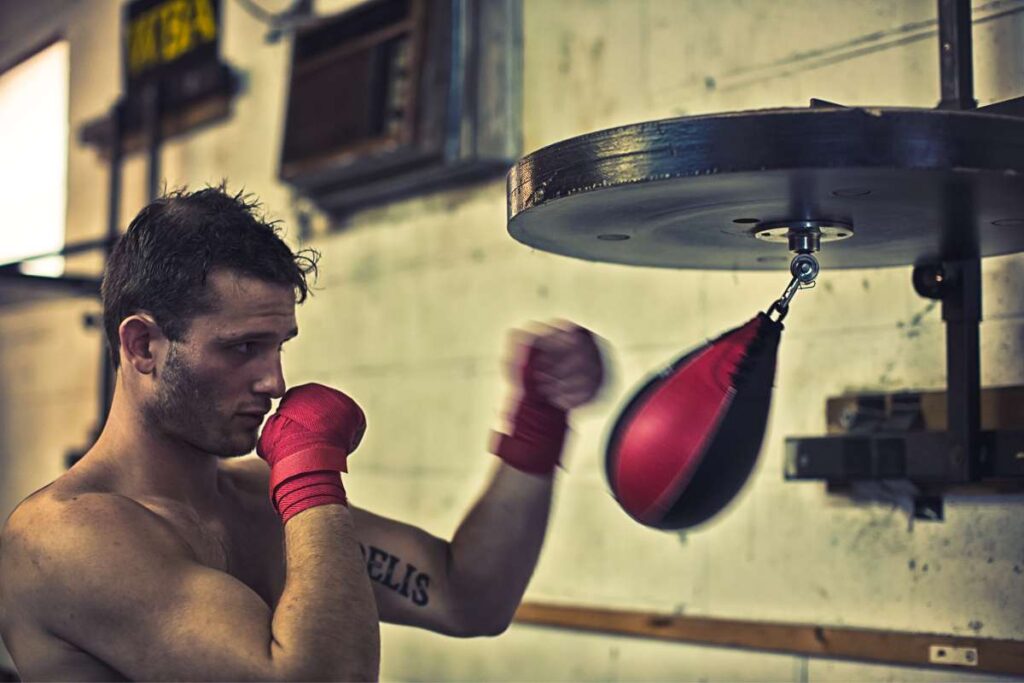 | | |
| --- | --- |
| Stretch | Duration |
| Jump Rope | 15 mins |
| Shadow Boxing | 6 Rounds |
| Pad Work | 30 mins |
| Heavy Bag | 6 Rounds |
| Speed Bag | 6 Rounds |
| Sparring | 10-12 Rounds |
Conor McGregor FAST Workout Program
| | | | |
| --- | --- | --- | --- |
| Exercise | Sets | Reps | Rest |
| Jump Rope | 5 | 30 | 30-45 secs |
| Air Squats | 5 | 20 | 30-45 secs |
| Jump Rope | 5 | 30 | 30-45 secs |
| Plank Shoulder Taps | 5 | 20 | 30-45 secs |
| Jump Rope | 5 | 30 | 30-45 secs |
| Plank To Push-Ups | 5 | 20 | 30-45 secs |
| Jump Rope | 5 | 30 | 30-45 secs |
| Sit-Ups | 5 | 20 | 30-45 secs |
| | | | |
| --- | --- | --- | --- |
| Exercise | Sets | Reps | Rest |
| Muscle Pull-Ups | 5 | 1 min | 30-45 secs |
| Push-Ups | 5 | 1 min | 30-45 secs |
| Pull-Ups | 5 | 1 min | 30-45 secs |
| Air Squats | 5 | 1 min | 30-45 secs |
| | | | |
| --- | --- | --- | --- |
| Exercise | Sets | Reps | Rest |
| Hanging Leg Raises | 3 | 30 | 30-45 secs |
| Seated In and Outs | 3 | 30 | 30-45 secs |
| Hollow Holds | 5 | 30 secs | 30-45 secs |
| Plank | 3 | 60 secs | 30-45 secs |
Conor McGregor Dieting and Food Preferences
Read More: Jeff Seid Workout Routine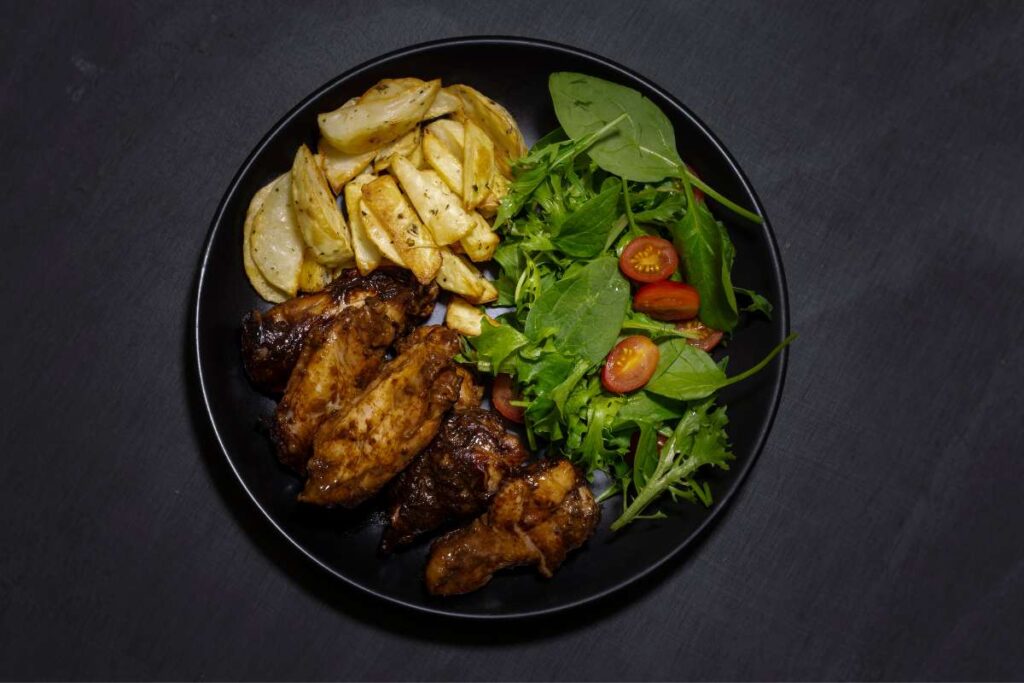 Conor McGregor's workout routine is one of the most intense that we have covered, and with that you know that he will have the diet to match.
Conor McGregor's dieting and food preferences that help him perform these insane workouts.
He eats nine meals per day with each meal containing a source of lean protein, carbohydrates, fruit, and vegetables.
Below is a list of Conor McGregor dieting and food preferences.
| | |
| --- | --- |
| Meal | Food |
| Meal 1 | Baked Apple Slice with Peanut Butter, Avocado, Eggs |
| Meal 2 | Honey Chicken with Rice, Ginger |
| Meal 3 | Fish Curry with Rice |
| Meal 4 | Chicken, Avocado, Sliced Potatoes, Apple |
| Meal 5 | Bison with Sriracha, Egg, Avocado, Potato Wedges, Smoked Onion, Spinach |
| Meal 6 | Tequila Chicken, Lime Shrimp, Rice |
| Meal 7 | Scrambled Eggs, Cauliflower, Spinach, Potatoes, Avocado |
| Meal 8 | Tuna Steak with Chilli Powder, Smoke Paprika, Salt and Pepper |
| Meal 9 | Beef or Chicken, Scrambled Eggs, Jalapenos, Sliced Potatoes |
Conor McGregor Diet Plan
Read More: LeBron James Workout Routine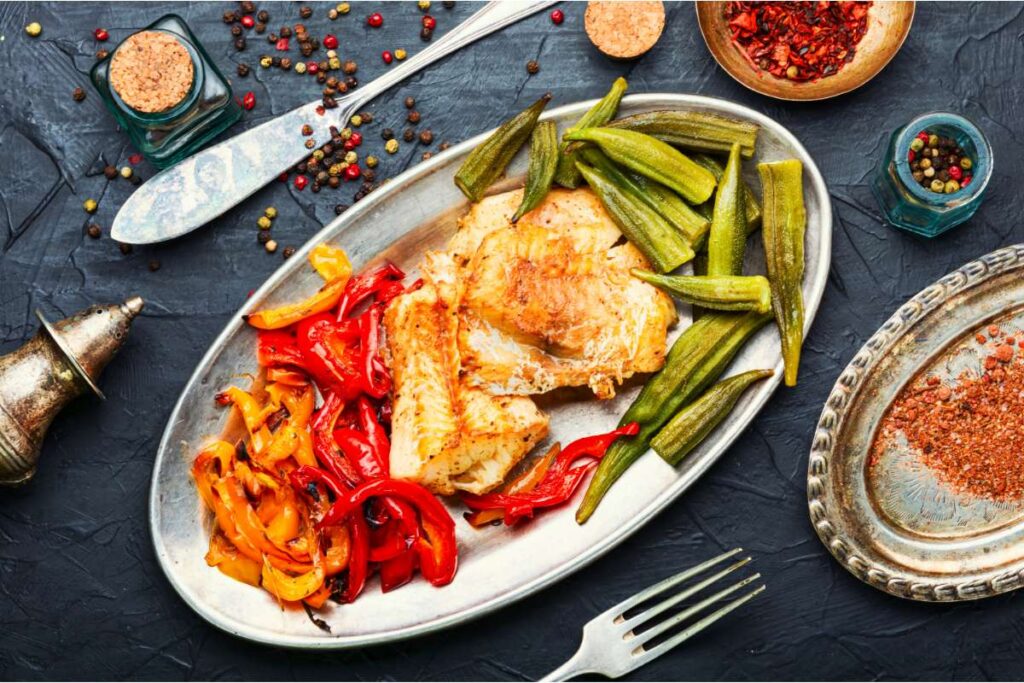 Now that we have established McGregor's diet and food preferences, we will present to you a Conor McGregor-inspired diet plan.
Below we have a nine-meal sample diet plan packed full of protein, complex carbs, and nutrient-dense foods to help you get the most out of your training.
Meal 1
2 x Poached Eggs
Avocado on Whole Wheat Toast
Apple
Meal 2
Grilled Honey Chicken with Stir Fried Vegetables
Brown Rice
Meal 3
Fish Red Curry
Jasmine Rice
Green Salad
Meal 4
Chicken Salad Wrap with Avocado, Lettuce, Tomato, Red Onion
Sliced Potato
Meal 5
Grilled Bison or Beef
2 x Poached Eggs with Avocado
Roast Sweet Potato and Onion
Green Salad
Meal 6
Baked Lemon and Thyme Chicken
Shrimp Noodles with Stir Fried Vegetables
Meal 7
Scrambled Eggs
Baked Sweet Potato with Ground Beef, Sliced Avocado, Salsa, Light Sour Cream
Meal 8
Baked Tuna with Lemon, Chilli
Jasmine Rice
Steam Vegetables
Meal 9
Portuguese Baked Chicken
Scrambled Eggs
Red Peppers, Spinach, Tomato
Conor McGregor takes his eating and nutrition seriously, understanding that it affects the way he feels and performs in the octagon.
To take your Conor McGregor workout routine to the next level, we recommend you do the same. You must ensure you are getting enough protein for muscle growth and recovery, carbs for energy, and fats to absorb essential nutrients.
To do this, try our advanced calorie and macronutrient calculator.
Add your age, gender, height, weight, and activity level. You'll get a precise calorie and macronutrient target which will help you get incredible results.
Conor McGregor Supplement Preferences
Read More: Frank Zane Workout Routine And Diet Plan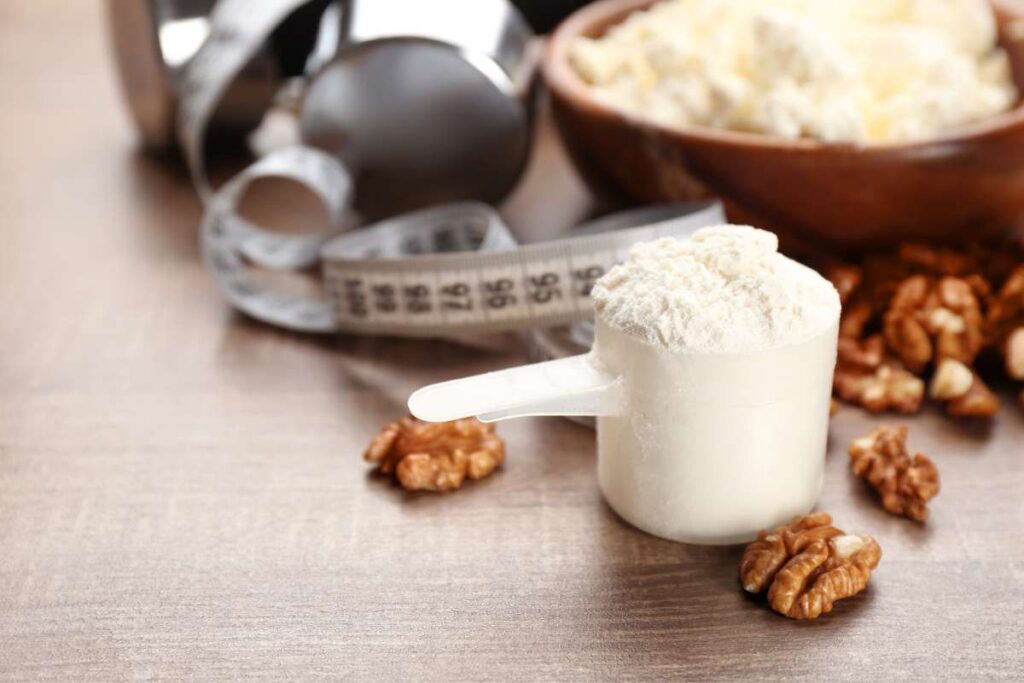 McGregor does an incredible job hitting his nutritional targets with his diet.
However, due to his grueling training routine he looks to additional supplements to bridge the gap in his nutrition and keep him performing at his peak.
Below is a list of Conor McGregor supplement preferences to keep your body in top form.
Final Thoughts
Conor McGregor's approach to his training and nutrition is something that we should look to emulate.
Improving flexibility and mobility alongside martial arts while listening to his body and prioritizing rest and recovery is something few manage to achieve.
This, combined with the dedication to improve in every facet of his training, is why he easily went down as one of the greatest fighters in MMA history.
If you are considering the Conor McGregor workout routine and diet plan, ensure that you're dedicating enough time to recovery and mobility. Cap it off by fueling your body with the correct nutrition, and the results will come.
So, are you thinking of trying the Conor McGregor workout routine and diet plan?
Which part of his training interests you the most?
Let us know in the comments.
What supplements does Conor McGregor use?
How to get a body like Conor McGregor?
To get a body like Conor McGregor, you will need to perform body weight resistance exercises, core training, mixed martial arts, and flexibility and mobility training.
How many times a day does Conor McGregor workout?
Conor McGregor trains twice per day, with a session covering conditioning and another combat. 
How many hours does Conor McGregor workout?
Conor McGregor trains between three and four hours per day, which includes his warm-up and flexibility routine, strength and conditioning, and combat training.
What is Conor McGregor's training routine?
Conor McGregor's training routine involves a warm-up of flexibility and mobility training with locomotive movements and dynamic stretches. This is followed by his F.A.S.T. and bodyweight strength training, before finishing off with combat training. 
Does Conor McGregor lift heavy weights?
No, Conor McGregor prefers to train with bodyweight to avoid putting on too much muscle. This keeps him loose and mobile which he believes is better for striking.
What does Conor McGregor eat?
Conor McGregor eats a wide variety of clean, nutrient-dense, protein-rich foods to fuel his body. The meal is based on lean protein such as eggs or meat with a serving of carbohydrates such as rice or potatoes, plus a serving of greens or vegetables.  
Popular Celebrity Workout Routines: