This post may contain affiliate links at no additional cost to you. As an Amazon Associate I earn from qualifying purchases. Click to view our full disclosure.
Welcome to my Powher Pre Workout review, where I'll dig deep into the claims made by this supplement.
As a Registered Dietitian, my job is all about educating others on healthy, sustainable habits. I also let clients know when some program or product is a waste of their money.
Most pre-workouts are formulated and marketed for men. They might have high doses of ingredients that don't feel or work best for women. A pre-workout for women like Powher usually reduces the amount of things like stimulants to fit a woman's needs.
Powher does still offer natural caffeine content, which may provide sufficient energy throughout the day. It also has coconut water which provides natural electrolytes to keep you hydrated.
But that's not all there is to know. We have to dive deeper into its ingredients and doses to help determine if it's a women's pre-workout worth taking.
Keep reading to find out how Powher Pre Workout can stand out against other pre-workouts available on the market.
Snapshot Rating
Ingredient Quality: 4.0
Dosage strength: Medium
Brand Reputation: 4.0
Price: $45
About Powher Pre Workout
Powher Pre-Workout is a supplement from Ultimate Life Company, a UK-based supplement company.
This is the same company that makes Leanbean and the other Powher supplements.
Their main goal is to create high-quality supplements with only natural ingredients. Besides pre-workout, they also have a fat-burning supplement and a multivitamin.
What is Powher Pre Workout?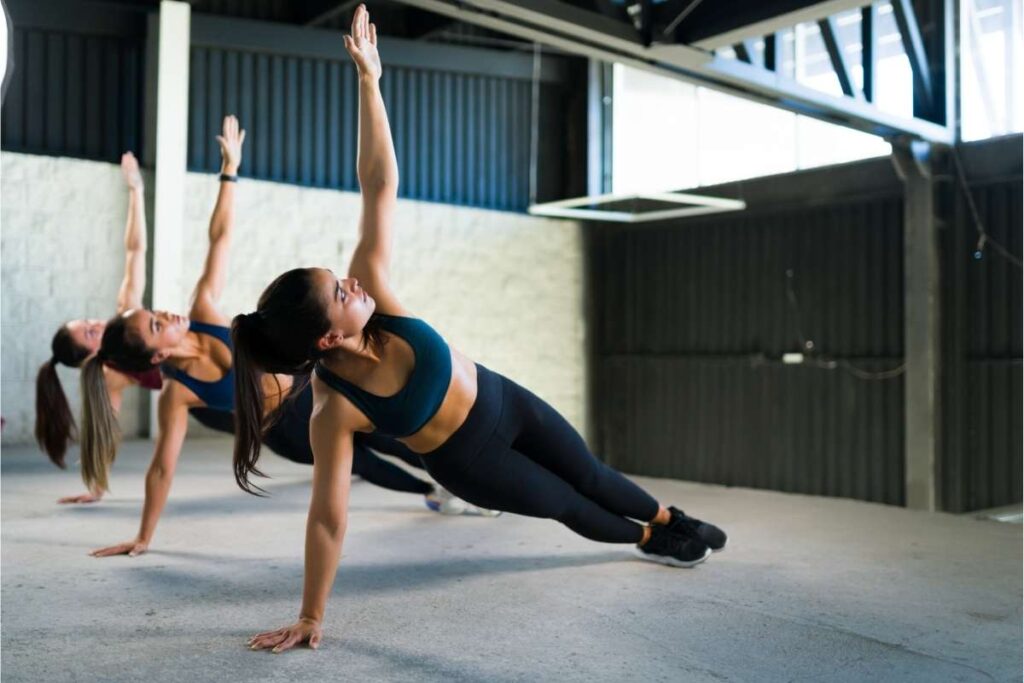 Powher Pre-Workout is a supplement meant to give women an additional energy boost. It has a low stimulant content but is high enough to support intense workouts and increase focus.
Since it contains all-natural ingredients, this pre-workout might be more likely to give you an energy boost without jitters or a crash. However, more on the ingredients later in the article.
Who is Powher Pre Workout for?
Powher pre-workout is ideal for women who want to boost their energy levels, improve their focus, and enjoy better performance during their workouts.
Things to Consider Before Buying Powher Pre Workout
Powher pre-workout might give you more energy and focus. Still, there are a few things you need to consider before buying this supplement.
Stimulant Content
Powher Pre-Workout sources natural forms of caffeine to provide you with an energy boost.
So, while many people can benefit from this, if you are sensitive to caffeine, this might not be your best option.
On the other hand, the amount in this supplement might not be enough for those used to having caffeine. One scoop has 100 mg, which is the same as having one cup of coffee.
If you already drink coffee and exercise daily, you might want a pre-workout with higher caffeine content.
Price
Pre-workouts are not cheap. One jar (25 servings) of Powher pre-workout costs $45. This means you pay $1.80 per scoop.
If you are on a tight budget and cannot spend an extra $45 per month for the supplement, there are other, more affordable options you can try.
Transparent Label
One drawback of many pre-workouts is that they have a proprietary blend. This means that it doesn't state how much you get from each ingredient.
A benefit of Powher Pre-Workout is that it lists all the ingredients with their dosage. This allows you to analyze whether the supplement is right for you or not.
90-Day Money-Back Guarantee
What if a supplement doesn't work at all, or causes negative side effects? We all worry that these products will be a waste of money.
A benefit of Powher is that if you don't get the results you are looking for within 90 days, you can ask for your money back.
So, in the end, if it doesn't work, you won't lose any money.
Powher Pre Workout Features
So, what are some of the features that make Powher Pre-Workout a decent supplement?
Energy Boost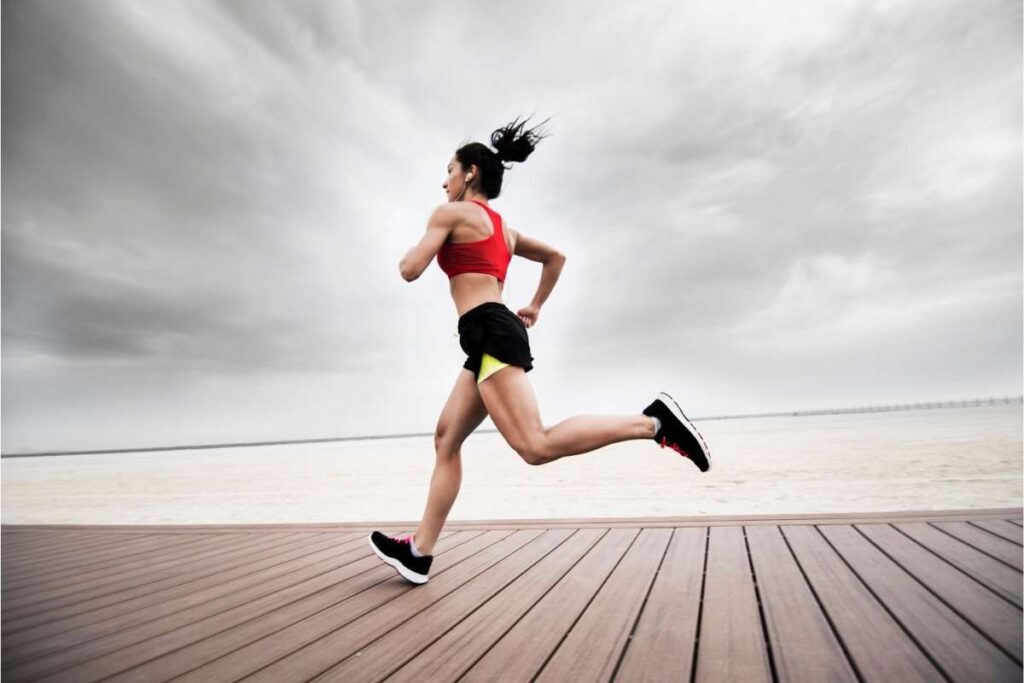 Finding the energy to work out early in the morning or after taking care of the kids all day is challenging.
So, if you need an extra energy boost to make working out easier (and probable), a pre-workout supplement might be the answer you're looking for.
Powher Pre-Workout provides caffeine and EnXtra, which might boost energy levels.
Improves Focus
We've all been on the mat, bench, or Stairmaster thinking about absolutely anything but exercise. The comment our boss made, the kids' schoolwork, or even what we're making for dinner distracts us from giving it our all.
Powher offers ingredients like caffeine and L-tyrosine that may help improve focus and reduce stress. This leads to more effective workouts.
Increases Performance
Finally, you might be working out but not getting the desired results. This can be due to poor recovery or not enough muscle stimulation.
I know how frustrating it is to go to the gym each day and not see the changes you want.
Powher Pre-Workout includes ingredients like RedNite and CocoMineral for muscle recovery. In the end, this leads to less muscle fatigue, preparing you for the next session.
Also, thanks to its leucine content, it can help increase strength, performance, and the chances of muscle building.
Does Powher Pre-Workout really work?
It seems likely that Powher Pre-Workout will work for some. Nonetheless, the lack of third-party reviews makes you wonder how effective it truly is.
With supplements, results vary from person to person. Still, Powher appears to have some clinically-proven ingredients that can help boost your energy and increase focus.
Powher Pre-Workout Ingredients
Now, let's analyze the ingredients, the research, and the doses.
Here are all the ingredients in Powher Pre-Workout.
EnXtra
Oxyjun™
Rednite
CocoMineral
L-Tyrosine
Leucine
Naturally-sourced caffeine
Beta-Alanine
Vitamins B6, folate, and B12
The following doses are for one scoop of the pre-workout.
EnXtra (300 mg)
EnXtra is a stimulant-free power booster made from Alpinia galanga rhizome extract.
According to research, it can increase alertness and calmness without affecting sleep quality. However, there is still a need for more research and determining an effective dose.
Oxyjun™(400 mg)
Oxyjun is a mix of polyphenols and bioactive compounds that can help improve cardiovascular performance. It can help increase your oxygenation levels, reducing exhaustion time.
However, there is still very little research regarding this ingredient.
Rednite (Beetroot extract) (500 mg)
Rednite is a beetroot extract with a 1.5 to 2% nitrate concentration.
Beetroot is high in antioxidants, reducing inflammation and leading to better recovery.
Also, thanks to its nitrate content, it can help boost performance. Research shows that it can help boost oxygen use, increase stamina, and improve athletic performance.
The recommended dosage is 400 to 500 mg, meaning Powher Pre-Workout is within the recommended dosage (500 mg).
CocoMineral (Coconut Water Powder) (500 mg)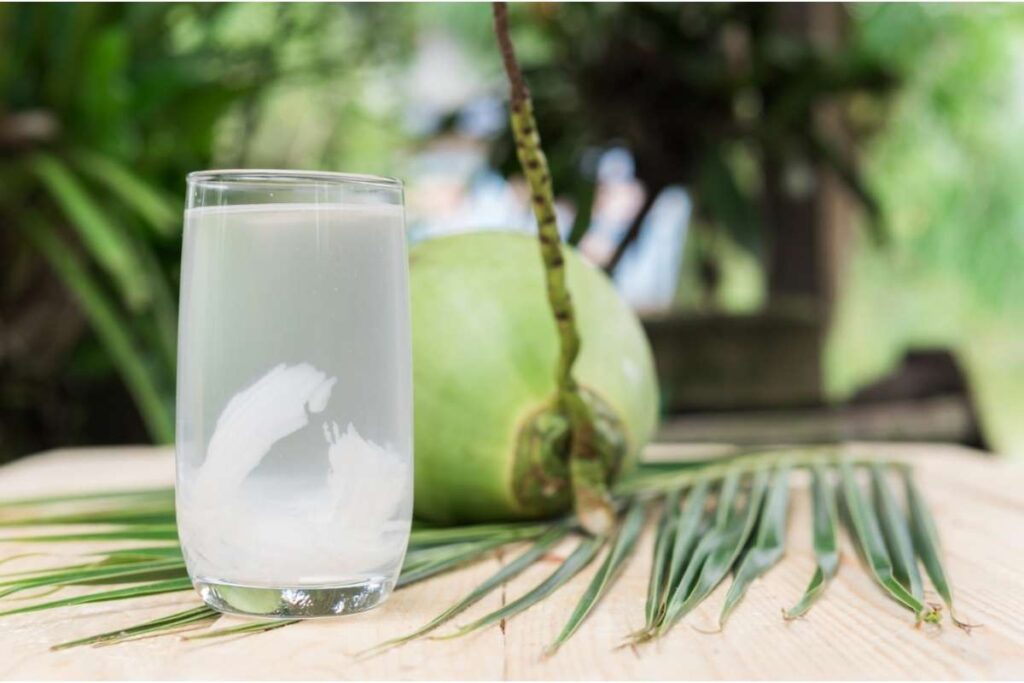 CocoMineral is powdered coconut water.
Coconut water is one of the best natural sources to help replenish electrolytes. It contains carbs, potassium, calcium, sodium, and magnesium. All of these are essential nutrients you need after working out.
In fact, according to a study, those who consumed coconut water performed better on a hot day than those who had a sports drink.
L-Tyrosine (500 mg)
L-tyrosine can help boost mental performance. Research shows that it can help reduce stress and improve concentration.
It can also improve how fast a person can switch between tasks (cognitive flexibility).
The recommended dosage is 500 to 2,000 mg. Powher is within the recommended dosage, providing 500 mg.
Instantized Leucine (2,000 mg)
Leucine is an amino acid that can help in muscle support.
Research shows that consuming leucine can help increase muscle mass by boosting internal protein synthesis. Also, it seems that it can boost strength.
The recommended dosage for leucine supplementation is 2,000-5,000 mg. Powher is within the recommendation, with 2,000 mg per serving.
Naturally-Sourced Caffeine (100 mg)
Caffeine naturally stimulates the central nervous system (CNS). It can increase your alertness, which decreases your fatigue and improves your focus.
In a study, cyclists that took caffeine before the competition reduced their fatigue levels by 12%.
Additionally, it can aid in weight loss. Research found that those who drink at least two cups of coffee per day were 17% more likely to exercise.
This can increase your caloric deficit (eating fewer calories than your body needs), which aids in weight loss.
The recommended dosage for caffeine is 200 mg. Powher is below the recommended dosage, providing 100 mg per serving.
Beta-Alanine (2,000 mg)
Beta-alanine is an amino acid that can increase the levels of carnosine. Carnosine is a molecule that can reduce lactic acid buildup, which leads to a decrease in muscle fatigue.
There is a lot of research regarding beta-alanine and its performance. In a study, those who took beta-alanine had an improvement of 13% in their performance.
The recommended dosage for beta-alanine is 3,200-6,400 mg. However, some other studies recommend consuming 2,000-5,000 mg of beta-alanine.
If this is the case, Powher is within the recommended guidelines with 2,000 mg per serving.
Vitamins B6 (2 mg), Folate (400 mcg) and B12 (3 mcg)
Powher offers some essential vitamins like B6, folate, and B12.
Vitamin B6 can help boost mood, reduce the risk of anemia, and help reduce symptoms of PMS. Powher provides 150% of the daily recommended intake of vitamin B6.
On the other hand, folate can help support brain function, reduce the risk of heart disease, and reduce inflammation. Powher provides 100% of the daily recommended value for folate.
Finally, vitamin B12 can help reduce the risk of anemia, it can support bone health, and boost mood. Powher provides 125% of the daily recommended value of vitamin B12.
Powher Pre-Workout Pros
It provides a natural source of caffeine.
Can improve your energy levels.
Might increase focus and mental agility.
May increase hydration and electrolyte balance.
Has a 90-day money-back guarantee.
Made in certified GMP and FDA-approved facilities.
Powher Pre-Workout Cons
Some ingredients don't have enough scientific evidence (EnXtra and Oxyjun).
Low doses of caffeine.
Only comes in one flavor (pink lemonade).
Made with artificial sugar substitutes.
You can only buy the product through their website.
Lacks third-party reviews.
Expensive.
How To Use Powher Pre-Workout
Add one scoop in eight ounces of water and mix thoroughly. Take it 30 to 60 minutes before a workout.
Recommended Dosage
Try a lower dosage if you are new to pre-workouts. Instead of adding one scoop, try half a scoop for a couple of days until you see how your body reacts.
To prevent caffeine from disrupting your sleep, avoid taking it later in the afternoon or evening.
Real Customer Powher Pre-Workout Reviews
You can only buy Powher pre-workout through their website. This means that there are not a lot of customer reviews available to help determine whether the product is effective or not.
Plus, there are only a couple of reviews available on the website. Keep in mind that they can choose which reviews to feature.
Based on the Powher Pre-Workout reviews we can see, it seems that it can provide you with energy without jitters and headaches. Additionally, people like the flavor, making it more appealing to take.
"I love taking this product before I work out. I am able to focus really well and get my workout done without distractions, which is hard with three kids."
-Angie M.
"This pre-workout is PERFECT for a little pick me up without the sting of traditional pre-workout. It also tastes delicious and the containers are reusable for other stuff. AND THEY'RE ACTUALLY FULL CONTAINERS. This is my second time ordering and I hope to keep doing so."
-Sheila M
"The best pre-workout I've tried. No jitters, no disgusting after taste, no nausea… it's the best! I feel so strong during my workouts after taking Powher."
-Joelle H.
Alternatives To Powher Pre-Workout
Powher seems to be a good pre-workout alternative. However, the low caffeine dose, the added ingredients without scientific evidence, and the lack of third-party reviews might leave you skeptical.
For that reason, here are some alternatives you might want to consider.
Legion Pulse
Legion Pulse is another pre-workout that is made with natural ingredients. It has no artificial additives, it has clinically effective doses of ingredients, and it is lab-tested.
One of the biggest benefits of Legion Pulse is that it offers a stim-free version for those sensitive to caffeine.
The regular version has caffeine, L-theanine, citrulline malate, beta-alanine, alpha-GPC, and betaine. Thanks to its custom blend of ingredients, it can help boost your energy levels, performance, and focus.
Pros
All ingredients have the right doses.
Ingredients are clinically backed.
Free from artificial additives.
Naturally sweetened.
Lab tested to ensure high-quality standards.
Provides you with energy without a crash.
There is a stim-free version.
Cons
Need to take two scoops to reach the effective doses.
Expensive.
Read our Legion Pulse review here.
Strong Girl Pre-Workout
Strong Girl pre-workout is a supplement that claims to boost your energy and improve performance. It has ingredients like taurine, beta-alanine, green tea extract, caffeine, and L-theanine.
It can give you a higher dose of caffeine (125 mg) than Powher, which can give you a more noticeable energy boost and increase fat-burning processes.
Pros
It can help boost energy levels.
Moderate caffeine dose.
Might increase focus and cognition.
Made for women.
Cons
Unclear label with a proprietary blend.
Limited flavors.
It might produce stomach problems.
Some ingredients have low doses.
Pride Pre Workout
Pride is another excellent alternative for those that want a bigger caffeine boost. Thanks to its blend of ingredients, the company claims to help boost your performance, increase your energy levels, and give you that desired muscle pump.
It has pump ingredients like L-citrulline, a custom blend of amino acids, and a five-stage caffeine release to give you energy without a crash.
Also, it comes in more flavors if you want more variety.
Pros
High caffeine dose.
Clinical doses of L-citrulline and nitrosigine.
Contains other effective stimulants.
Can improve focus and cognition.
Cons
BCAAs have low doses.
Most nootropics have low doses.
Read our Pride Pre Workout review here.
Health Benefits of Powher Pre Workout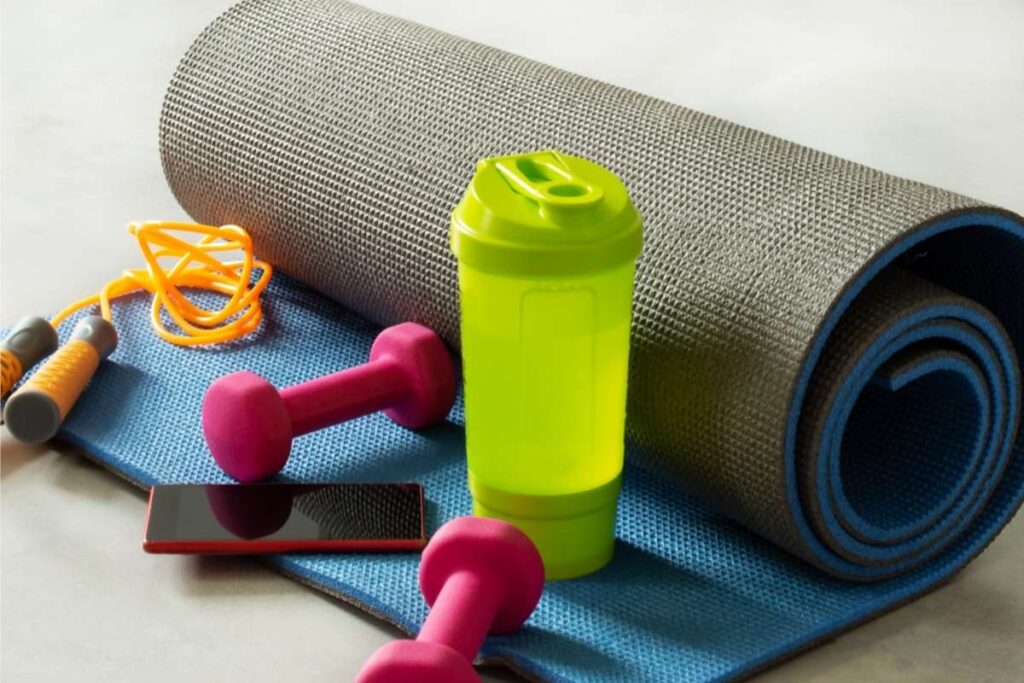 Health benefits from taking a pre-workout can vary. Here are some health benefits you might obtain from Powher Pre-Workout.
Increased energy levels.
Better focus and cognition
Improved hydration
Nurtures your body
Increased Energy Levels
The combination of EnXtra and moderate doses of caffeine can give you an energy boost. So, if you need coffee to survive the day, Powher can help you.
Better Focus and Cognition
Caffeine and L-tyrosine can help increase cognitive function, reduce stress, and increase focus. With this, you can concentrate on your workout and give it your best.
Improved Hydration
Coconut water is one of the best natural sources of hydration. It provides enough electrolytes to prevent dehydration and replenish the electrolytes lost during your workout.
Nurtures the Body
Finally, adding antioxidants like RedNite (beetroot juice) and vitamins like B6, folate, and B12 can provide you with all the essential nutrients your body needs.
Potential Side Effects
Since there are not many reviews, it's tough to say any possible side effects that might arise from taking Powher Pre-Workout.
With that said, taking any supplement comes with the risk of side effects, especially if you are not used to an ingredient.
Caffeine can produce stomach cramps in some people and might increase heartburn. It can also cause headaches, jitters, and insomnia.
If you get bloated or gassy after taking the supplement, take it along with food or reduce the portion size.
If you're unsure of how you might react to a pre-workout, run it past your physician first.
Powher Pre-Workout Price
One bottle of Powher Pre-Workout contains 25 servings, enough for one month. One tub costs $45.
As usual, you can save money if you buy them in bulk.
When you purchase two bottles, each one costs $45, but you get free shipping in the US and the UK.
Buying three bottles reduces the price of the bottle to $33.75 since you get one free bottle. It also comes with free shipping to the US and UK and a 90-day money-back guarantee.
Powher Pre-Workout Shipping and Returns
Powher offers free shipping to the UK and US.
If you don't want it, you can return it within seven days of receiving the product. However, it needs to be unopened and unused. You get a total refund, but you must pay shipping and handling fees.
You can return the product if you use it for 90 days and don't get the desired results. However, to be valid, you need to purchase the three-bottle bundle.
Powher Company Details
Any inquiries or if you want to make a return, you can email them at [email protected]
Final Recommendations
We've come to the end of my Powher Pre-Workout review.
Using a pre-workout marketed toward women can seem suspect to some. However, the relatively low amount of stimulants and addition of vitamins like folate do make it more appropriate for some women.
Ultimately, this might be a good supplement that can boost your energy levels, increase performance, and enhance focus.
Plus, most of the ingredients have evidence to back them up, except for two (EnXtra and Oxyjun). It also has clinical doses of most ingredients.
However, the lack of third-party reviews makes you wonder whether this pre-workout is effective or what type of side effects are possible.
Head over to their website if you want to make your first purchase. If you've tried it already, let me know what you think.
Frequently asked questions
How long does it take for pre-workout to hit?
It can take 30 to 60 minutes for the pre-workout to work. 
Is Powher a good pre-workout?
Yes, for those sensitive to stimulants, Powher pre-workout offers a moderate caffeine intake. So, it can still boost your energy levels and improve focus without giving you the jitters.
How long does Powher Pre-Workout last?
It can last two to six hours. However, how long it lasts depends on your metabolism and how well you process caffeine. 
Which brand has the best pre-workout?
Legion Pulse has a very good pre-workout that offers evidence-based ingredients with clinically proven doses. Also, you can get a stim-free version for those who don't want to add caffeine. 
Does Powher pre-workout have creatine?
No, Powher Pre-Workout doesn't contain any creatine. 
Are any pre-workouts healthy?
Yes, Legion Pulse and Pride pre-workouts are both good supplements. However, ingredients can affect each person differently. For that reason, always make sure to consult with your doctor on which is the healthiest option. 
What is the healthiest pre-workout to use?
There is not only one healthy pre-workout. Everyone can have a different reaction to the ingredients. So, it's better to ask your doctor to guide you on which ingredients are the best. 
Popular Pre Workouts: