This post may contain affiliate links at no additional cost to you. As an Amazon Associate I earn from qualifying purchases. Click to view our full disclosure.
Are you tired of hopping on the treadmill for hours on end to be satisfied with the number of calories burned during a cardio workout?
You might be in luck. Some Insanity Max 30 reviews claim that this workout program could be what you need to make cardio a lot more fun and engaging.
Right away, you should be aware that this is a more advanced program. Beginners should work on building their stamina before giving it a try.
As a personal trainer, I'm interested in seeing if Insanity Max 30 is more efficient than similar programs. Today, I'll walk you through everything there is to know about this Beachbody product.
I also recommend reading my FlexIt Fit review. It might be a better alternative to Insanity Max 30 because you can customize the workout. Also, a trainer takes you through everything in real time!
Until then, keep reading to learn more about Insanity Max 30.
About Insanity Max 30
Insanity Max 30 is a program designed to test you and push you to your limits in only 30 minutes.
The purpose is to make a little more progress with each workout and be in the best shape of your life after 60 days.
What is Insanity Max 30?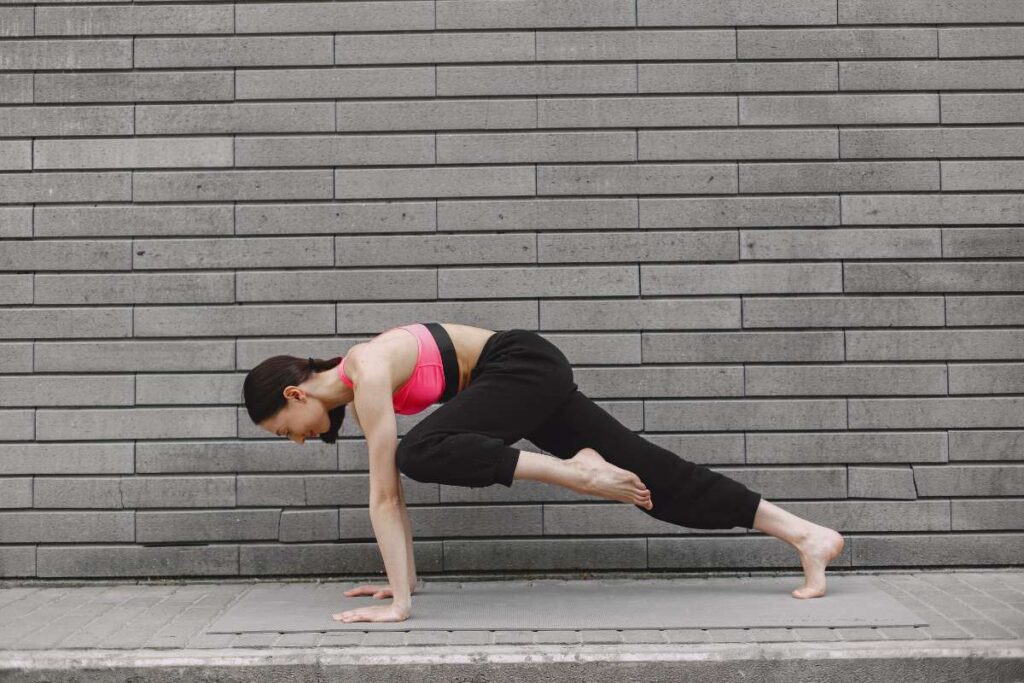 Insanity Max 30 is a two-month fitness program presented by Beachbody.
Who is Shaun T?
Shaun T is the presenter of Insanity max 30. Shaun has created numerous programs for Beachbody, including the original Insanity. He's known as an energetic and positive instructor that is focused on helping all the participants get results.
Insanity Max 30 Deluxe
Like many Beachbody programs, there are upsells available. Insanity Max 30 Deluxe includes all of the workouts that Insanity Max 30 does, but it comes with two bonus workouts and a kit.
The kit includes three additional workouts, the Ab Maximizer Workout Calendar, the 7 Day Ab Maximizer, a Core Comfort Mat, 7 Portion Control Containers, a Shakeology Shaker Cup, and body fat calipers.
Who is Insanity Max 30 for?
Is Insanity Max 30 for beginners?
This program is categorized as being for those of an advanced level, so it is not recommended for beginners.
Taking on a strenuous workout challenge can result in an increased risk of injury.
What does it mean to max out?
When you max out during an Insanity Max 30 workout, you are essentially pushing yourself physically and mentally to the limits.
You max out when you can't do another rep because you are so fatigued.
What is Beachbody On Demand?
Beachbody On Demand is an online subscription-based platform that contains many workout programs of all styles and difficulty levels. Nutritional education is also available.
This platform is designed for those who want to become healthier and in better shape without having to go to the gym.
Feel free to read my full review of Beachbody On Demand if you need more info.
Things to Consider Before Buying Insanity Max 30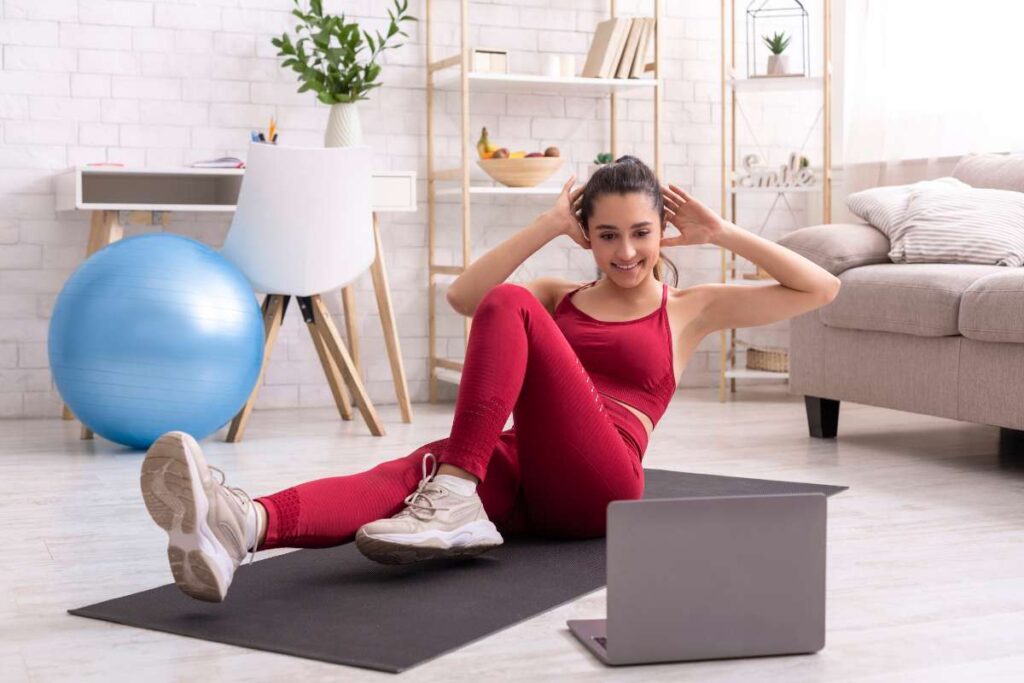 1. Online Program Only
Everything you will need to get through this program can be accessed online, so you do need to have a steady internet connection and a device to stream the workouts on.
2. Subscription-Based
There is no one-time fee to participate and see your Insanity Max 30 results. There are a few different subscription options you can choose from based on how long you want access to the Beachbody platform.
3. Self-Motivated
You do not have a coach taking you through the program and checking in on you, so be ready to be your own motivation and show up every day.
This can be difficult for some people, but it's self-discipline that helps you be successful in any aspect of your life.
4. Cannot Be Personalized
Because the workouts are pre-recorded, you do not receive any individualized attention and you don't have any options for personalizing the program.
This means that, while the workouts are likely to help you get in better shape, you may not get to where you want to be as efficiently.
5. Progressive Overload is Limited
While it is certainly a perk that no equipment is required for someone to be able to complete these workouts, this also means that progressive overload is limited.
When this is the case, it is easier to hit a plateau with your progress.
Bodyweight training can be very effective. Still, if you put your muscles under more stress through additional weight, you will see results with no concern for plateauing.
Insanity Max 30 Features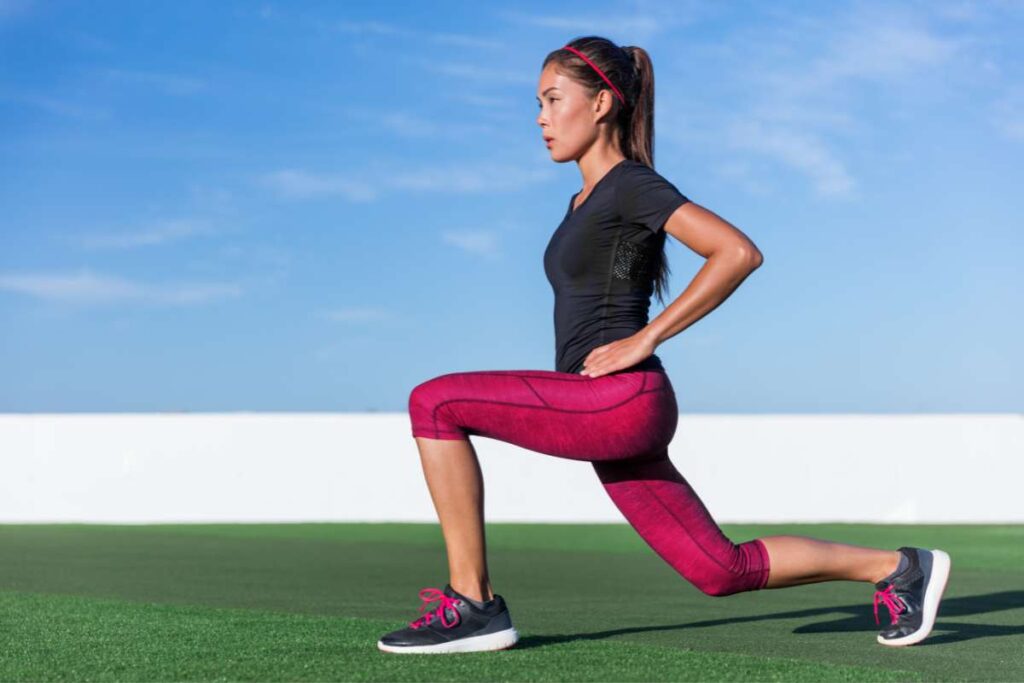 1. Work Out Anywhere
Because all of the workouts can be accessed online, you can perform the workouts at home, outdoors, or while you are traveling.
This can be a great plus because it takes away many excuses for not getting a much-needed workout in!
2. No Equipment Required
If you want to work out at home but don't have any equipment, that is not an issue for this program. While a core comfort mat is recommended, it is not required.
3. 30-Minute Workouts
Each of the workouts last about 30 minutes. This is long enough for you to burn some calories but quick enough that you can fit them into a busy schedule.
4. 16 Workouts
The entire program includes 16 workouts. Each has a different focus, although they generally target the entire body.
5. Method of Training
In every Insanity Max 30 workout, the method of training used is to make it as intense as possible!
You are almost guaranteed to break a sweat since the purpose of every exercise is to make you max out from working your muscles so much and go to failure!
Insanity Max 30 Overview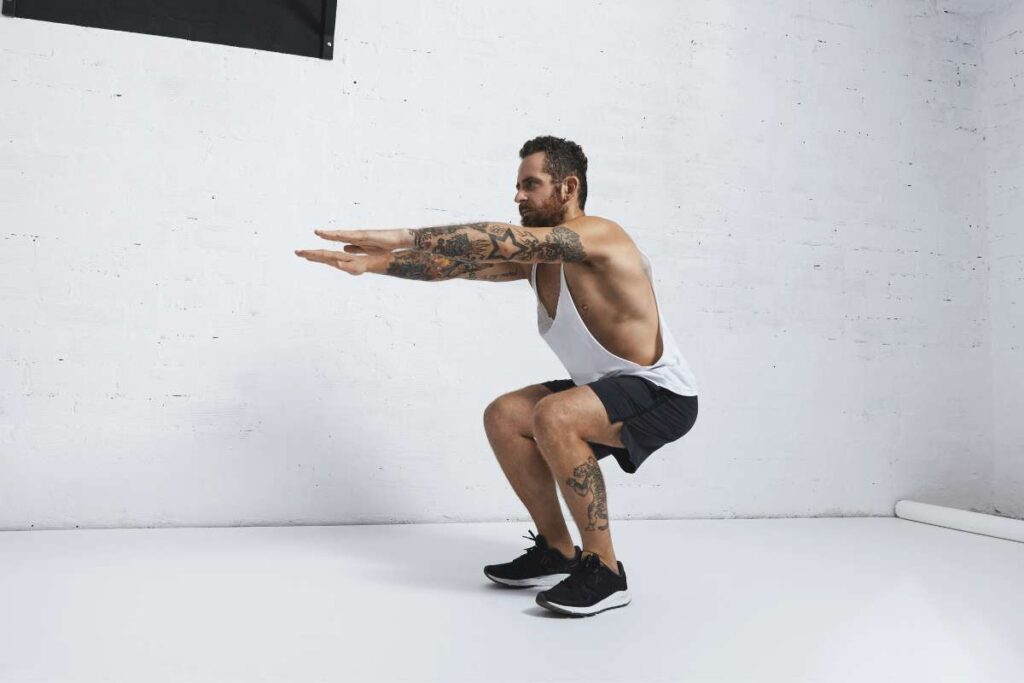 Next, let's get a full breakdown of what your subscription includes.
Quick Start
With the Quick Start guide, you're given some brief instructions on things you need to do before starting the workout regimen.
One recommendation included is to make sure that your participation in this program has been approved by your physician since it is an advanced program.
Fitness Guide
This fitness guide provides extensive coverage of everything you need to know surrounding how the program will work and how to optimize it to see the best results.
The following components are covered in this guide:
Workout descriptions
Program basics
Tracking your max out time
How to track progress and take before/after photos
Workout calendars
Tips for the best results
Quick Start Guide to Nutrition
The beginning of this guide is all about Beachbody pushing its other products and programs.
It's important to note that purchasing any of these is unnecessary for your success in achieving your desired Insanity Max 30 results. The actual nutritional advice does not start until page 32.
The rest of the guide covers calorie recommendations with example meal plans, general nutrition tips, and numerous healthy recipe ideas.
Nutrition Guide
While there is certainly no one-size-fits-all nutrition plan, this guide explains how you should be eating to maximize your Insanity Max 30 results.
You're given an extensive list of foods to include in your daily diet that go into Beachbody's portion containers. You will also see recipes and example meal plans in the nutrition guide.
This PDF finishes off with some more general nutrition tips and insight into what to get if you have to stop at a fast food restaurant or get a frozen meal.
Progress Tracker
This document is fairly simple and a dedicated place for you to record various measurements to see your progress over time.
These measurements include your weight, chest, waist, hips, thighs, triceps, and calves. You are encouraged to fill this out on days one, 30, and 60.
Insanity Max: 30 Max Out Tracker
With this tracker, you will see a detailed calendar illustrating what workouts you should do on what days.
There is also a space in each calendar day for you to write down at what time you maxed out during the workout.
7-Day Ab Maximizer
They say abs are made in the kitchen, and this is certainly true! If having your abdominals show through is one of the main reasons you are doing this program, then this is another document that can help you get there more efficiently.
This PDF covers daily food charts, a seven-day journal, and general tips.
Does Insanity Max 30 really work?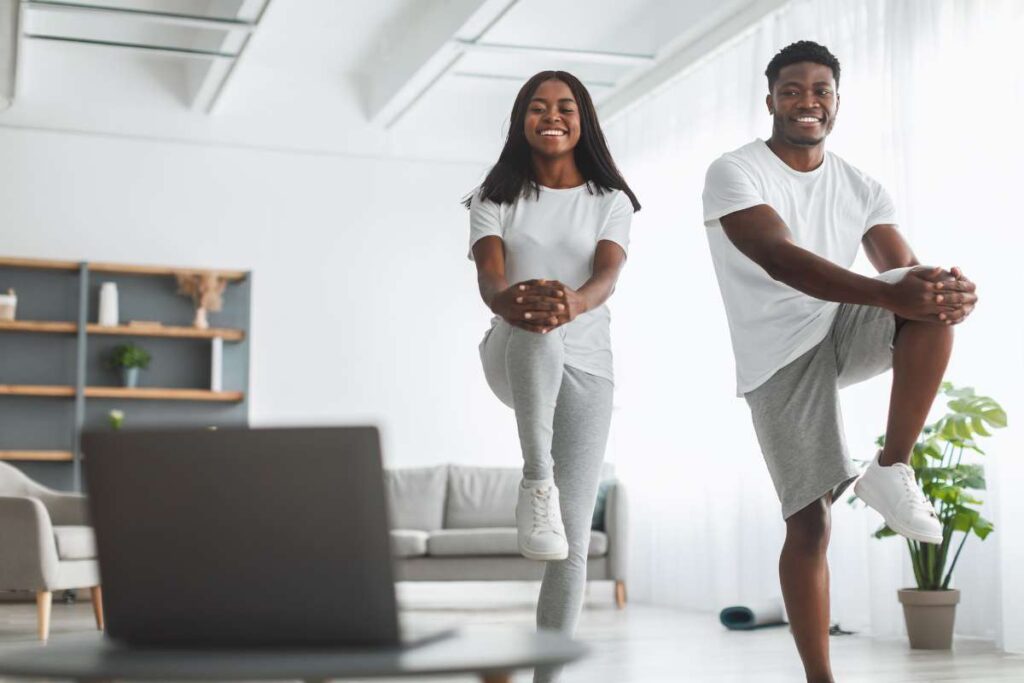 The Insanity Max 30 cardio challenge can work for many people, but everyone responds to fitness programs differently. Whether or not this regimen is right for you is also dependent on your personal goals and lifestyle.
While Insanity Max 30 may be beneficial, there are better ways to burn fat and build strength. Pre-recorded workouts and guides are not customizable in any way, and this makes them less than optimal for reaching your personal goals.
It also may leave you feeling a bit isolated since you don't have a coach to reach out to with questions or when you need adjustments made.
Luckily, there are programs out there like FlexIt Fit that connect you with a trainer. You get to work one-on-one with someone who designs your workouts based on what you want to achieve, what equipment you have access to, and your schedule.
Month One
Cardio Challenge
This workout provides an introduction to the program and serves as a fitness test. Be prepared for 30 minutes of intense cardio sequences!
Tabata Power
This workout is plyometric-focused and involves you exercising for 20 seconds, resting for ten seconds, and repeating.
Sweat Intervals
Get ready for this workout because it consists of only intense cardio intervals that will ensure you break a sweat!
Tabata Strength
This is considered a more advanced workout. Because of this, you aren't scheduled to go through it until halfway through month one.
Unlike Tabata Power, there are no rest intervals in between these exercises.
Friday Fight: Round 1
This workout truly is round one because it introduces you to defying your mind telling you to stop as you physically keep going to finish the 30 minutes!
+ Ab Attack:10
Unlike the other workouts, this one will only take you ten minutes, and it focuses on shaping and strengthening your abdominals.
Month Two
Max Out Cardio
The cardio workouts are taken to the next level with the introduction of this first workout in month two. It is anticipated that you won't be able to complete it the first time you try!
Max Out Power
Go through a series of power-promoting exercises for 45-second intervals with 15 seconds of rest in between.
Max Out Sweat
This workout focuses on making you sweat as much as possible in 30 minutes, and you are strongly encouraged to push through till the end.
Max Out Strength
This workout is also 45 seconds on and 15 seconds off, and the muscles targeted are your shoulders, chest, arms, and abdominals.
Friday Fight: Round 2
Be ultimately challenged both physically and mentally with this workout, and do your best to make it to the end!
+ Pulse
Considering how intense all the other workouts are, a more relaxed routine is much needed. You will get that through this 20-minute workout that consists of various pulsing movements and stretches.
Is Insanity Max 30 good for weight loss?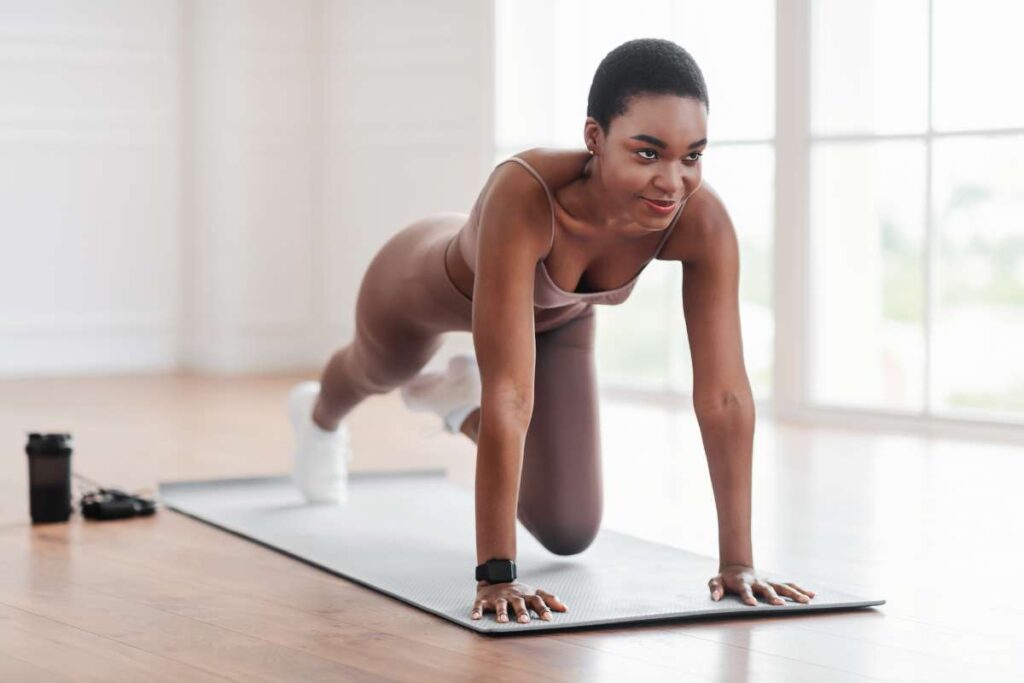 The Insanity Max 30 cardio challenge can certainly result in weight loss. It appears that burning fat takes more precedence than gaining muscle with this program.
As long as you are put into a caloric deficit with these workouts and what you're eating every day, you will lose weight.
Insanity Max 30 vs. Insanity
As I shared earlier, Insanity Max 30 is a variation of Beachbody's original program, Insanity. What's the difference? Here's how they compare.
| | | |
| --- | --- | --- |
| | Insanity Max 30 | Insanity |
| Fitness Level | Advanced | Advanced |
| Length of Program | 60 days | 60 days |
| Focus | Cardio, bodyweight training, core, recovery, weight loss, and HIIT | Cardio, strength, bodyweight training, HIIT, recovery, weight loss, and core |
| Equipment Required | None, but a core comfort mat is recommended | Dumbbells are required, and a mat is recommended |
| Number of Workouts | 16 | 29 |
| Length of Workouts | 20 to 30 minutes | 15 to 60 minutes |
Insanity Max 30 vs. T25
Focus T25 is another Beachbody production presented by Shaun T. Here's how it stacks up against Insanity max 30:
| | | |
| --- | --- | --- |
| | Insanity Max 30 | T25 |
| Fitness Level | Advanced | Intermediate |
| Length of Program | 60 days | 70 days |
| Focus | Cardio, bodyweight training, core, recovery, weight loss, and HIIT | Cardio, HIIT, bodyweight training, recovery, weight loss, core, strength, muscle building, and slim and sculpt |
| Equipment Required | None, but a core comfort mat is recommended | Dumbbells or resistance bands are required, and a core comfort mat and chin-up bar are recommended |
| Number of Workouts | 16 | 17 |
| Length of Workouts | 20 to 30 minutes | 25 minutes |
Insanity Max 30 vs. 21 Day Fix Extreme
Beachbody's 21 Day Fix is also quite popular, especially among women. As you can see, the training styles and program duration are the biggest differences:
| | | |
| --- | --- | --- |
| | Insanity Max 30 | 21 Day Fix Extreme |
| Fitness Level | Advanced | Advanced |
| Length of Program | 60 days | 21 days |
| Focus | Cardio, bodyweight training, core, recovery, weight loss, and HIIT | Cardio, strength, core, pilates, yoga, and weight loss |
| Equipment Required | None, but a core comfort mat is recommended | Dumbbells and resistance bands are required, and a core comfort mat and yoga mat are recommended |
| Number of Workouts | 16 | 13 |
| Length of Workouts | 20 to 30 minutes | 30 minutes |
Insanity Max 30 Pros
You don't need any equipment to complete the workouts.
The workouts are intense, allowing you to burn more calories in a shorter amount of time.
Core is one of the main focuses of the program and a common goal for many people.
You are provided with plenty of nutritional information.
The workouts last only 30 minutes, making it realistic for the average person to complete them.
You can do the workouts whether you are at home or traveling.
Insanity Max 30 Cons
Some testimonials are from Beachbody coaches, which displays a conflict of interest.
They try to upsell you with more services and supplements.
You don't have access to a coach.
You cannot customize the program to your individual needs.
The program is not beginner-friendly.
Progressive overload is limited because it is bodyweight-only.
Real Customer Insanity Max 30 Reviews
Let's take a look at some Insanity Max 30 reviews to see what real customers are saying about their experience with the program and collect an overall consensus.
Positive Consensus
Lots of customers see results
Better alternative to doing cardio on a treadmill for 30 minutes
Doesn't require any equipment
Challenging workouts
Plenty of focus on the abdominals
Negative Consensus
Not suitable for beginners
Not the best choice for those who don't enjoy cardio and won't be motivated
Primarily high-impact exercises
May lose some muscle mass
Heavy supplement pushing in PDFs
"I did it the first time and lost 8 lbs. It was the worst part of my day lol it really, REALLY sucked but I was in the best shape of my life when I was done. I do recommend getting shoes for plyometrics as it's hard on the knees."
"Max 30 is a great program. Probably one of the best that requires no extra equipment. Highly recommended. My suggestion is to do the ab maximizer schedule, the 3 ab videos are great."
"In my opinion Max 30 is the best cardio workout on Beachbody. It's tougher than the original in my opinion. If you eat well you will definitely lose a lot of weight and get in excellent shape. It has a lot of pushups and shoulder work so you can get cut but you'll lose some muscle if you aren't doing additional lifting.
I find that it's the only 30 minute program that truly gets it done. Just remember to bust your ass and you'll get through it."
"Well… In my opinion.. Max 30 is extremely hard to sustain because every day you go until you can't go anymore… then you jump back in… so it takes willpower… BUT, my god will you lose weight, get lean if you stick with it.. So hard, but worth it.
I would say it's in my top 3 Beachbody programs."
Alternatives to Insanity Max 30
If any of Insanity Max 30's cons are a dealbreaker for you, I have some alternatives lined up.
Obe Fitness
Pros
You get access to over 10,000 classes
There are numerous live workouts every day
You can use the app at home, outdoors, and while traveling
You are able to follow along with classes that use equipment or just bodyweight
Cons
You have to rely on self-motivation because you don't have your own coach
Compared to other fitness apps, it can be expensive
The trial period is rather short
Read our Obe Fitness review here.
Superhero X12
Pros
There are over 75 exercise and mobility demonstrations
You get access to a comprehensive and detailed nutrition guide to help with your diet
There aren't any subscription fees
Cons
The number of visuals is less than ideal
Alternative goals like improving flexibility and speed aren't given much attention during the workouts
The program is not customizable
Read our Superhero X12 review here.
Our Recommendation
Insanity Max 30 is most well known for how it delivers an intense cardio routine to all its users. Imagine getting exactly that, but having it customized to meet your goals and use your equipment.
This is more than possible with FlexIt Fit. The FlexIt app gives you access to numerous trainers who are ready to help you become healthy and fit on your schedule.
You can still work out at home or while traveling as long as you have an internet connection and device!
Pros
You are able to mix and match trainers based on your goals
The FlexIt app can be accessed from anywhere
Working with an online trainer is generally more affordable than an in-person trainer
Your first workout session is free
Cons
In-person training isn't an option, and that is preferable for some people
You are restricted to the equipment you already have in your home gym
There have been reviews stating the app itself could be better
Insanity Max 30 vs. FlexIt Fit Review
| | | |
| --- | --- | --- |
| | Insanity Max 30 | FlexIt Fit |
| Exercise | 16 pre-recorded workouts with a workout calendar; no equipment is required | Trainers you select take you through workouts in live time, and they are one-on-one and customized to you |
| Nutrition | There are a few PDFs that provide you with nutrition advice, suggested foods to eat, and example meal plans | Nutritionists are available for scheduled calls |
| Length | 60 days | Indefinite |
| Cost | You have the following options:$9.99/mo and charged $119.88 annually$14.99/mo and charged $89.94 every six months$24.99/mo and charged $74.97 every three months | Between $30.60 and $74.50 per session based on the package you select |
Where to Buy FlexIt Fit
Read our FlexIt Fit review here.
Final Recommendations
We hope that you enjoyed my review of Insanity Max 30!
Many people have seen great results from the cardio challenge, but it is still vital that you are sure it is right for you before dedicating your hard-earned money and time.
If you find that you prefer customized workouts that go in accordance with your goals, schedule, and the equipment you have access to, FlexIt Fit is likely a better choice. You can learn more about the program here.
I'd also recommend FlexIt Fit if you're at a beginner or light-intermediate level. The problem isn't just that Insanity Max 30 will be too hard for you; you actually have a greater risk of injury.
Comment below what your fitness goal is, and don't forget to share this review with anyone you know who may find it helpful!
Frequently Asked Questions
How hard is Insanity Max 30?
Insanity Max 30 is quite difficult and categorized as advanced for a reason! 
However, the purpose is to improve your stamina over time, so if you consider yourself to be at least intermediate, then the workouts can be suitable for you.
Is Insanity Max 30 a good workout?
It is certainly considered a good workout because of the intensity you endure for the entirety of the 30 minutes. 
It is important to keep in mind that the workouts are very cardio-based, and no weights are used.
Is Insanity Max 30 good for weight loss?
Insanity Max 30 can be great for weight loss because it helps you burn a lot of calories. You will need to eat in a caloric deficit as well to ensure that your body burns body fat instead of calories for energy.
How many calories do you burn in an Insanity Max 30 workout?
How many calories you burn during each workout is dependent on many factors, and this makes the answer different for everyone. 
A few of these components include weight, age, and gender.
What should I do after Insanity Max 30?
To keep making progress with your fitness, it is ideal that you find another program that is just a bit more challenging to push yourself to the next level.
Popular Product Reviews: