This post may contain affiliate links at no additional cost to you. As an Amazon Associate I earn from qualifying purchases. Click to view our full disclosure.
Bella Hadid is a famous model with a physique many people admire. So what is the Bella Hadid workout routine, and is it realistic for the average person?
Many people have developed unhealthy habits when striving to look like a particular model, especially if they have stepped foot on the Victoria's Secret runway.
It is essential to recognize that staying in shape is a huge part of these women's lives. They have more time and money allocated to fitness and aesthetics. Bella Hadid's diet and workout regimens are no different.
That said, you can get in fantastic shape and feel healthy and energized if you have a consistent routine that you stick with. Your routine just varies on what kind of physique you're aiming for.
Let's dive into what Bella Hadid's exercise and nutrition routine looks like. Even if you'll never be a supermodel, there may be inspiration for you to switch things up a bit in your day-to-day life!
Bella Hadid Current Bio And Stats
Bella Hadid is an American born in Washington, D.C., but she was raised in California. Bella grew up aspiring to be an equestrian and was striving towards competing in the Olympics. However, she was unfortunately unable to due to her chronic Lyme disease.
Much of her time spent horseback riding was replaced with her pursuit of a modeling career. She began professionally modeling at 16 and is now considered one of the most famous and successful models in the world.
Age: 26
Height: 5'9"
Weight: An estimated 121 pounds
Birthday: October 9, 1996
Occupation: American model
Retired/Active: Active
Bella Hadid Workout Fundamentals
Read More: Sommer Ray Workout Routine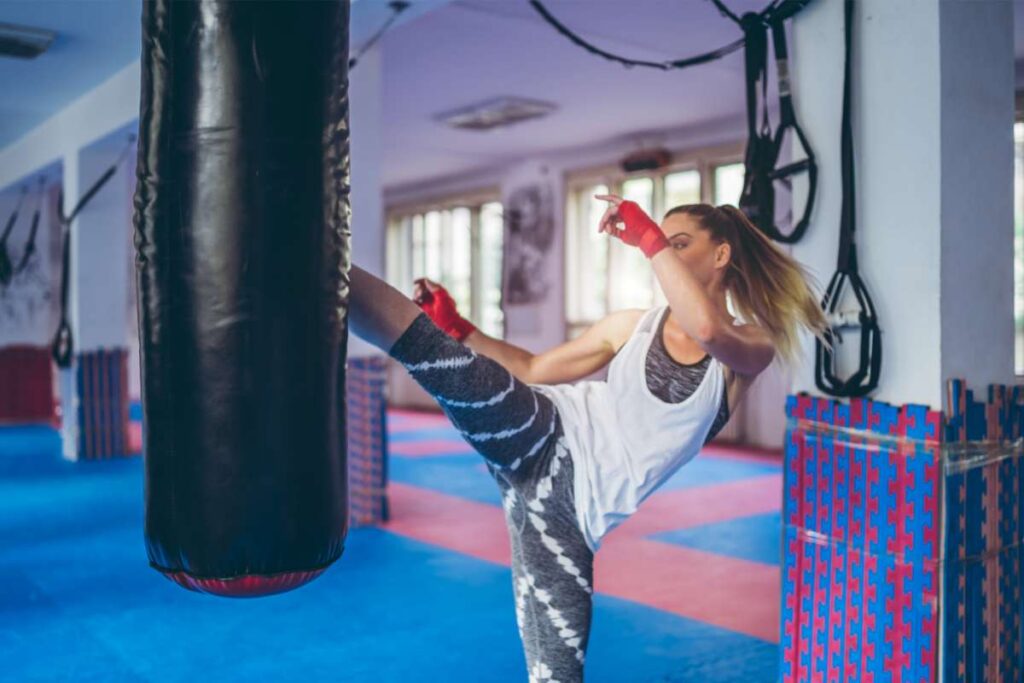 Bella appears to exercise in the mornings primarily and does so for two hours at a time. She workouts with Rob Piela at Gotham gym in New York City.
Why morning workouts? Research finds that both morning and evening exercise have unique benefits. However, working out in the morning can enhance energy and focus for the day.
Plus, you have it out of the way early on. With evening workouts, we have a whole day to talk ourselves out of hitting the gym after work.
Aside from that, Bella Hadid's workout routine involves various means of training to keep things interesting yet consistent.
She grew up being very active, so exercising to keep up with her successful modeling career wasn't too hard of a transition.
Bella Hadid Workout Routine
Read More: Jen Selter Workout Routine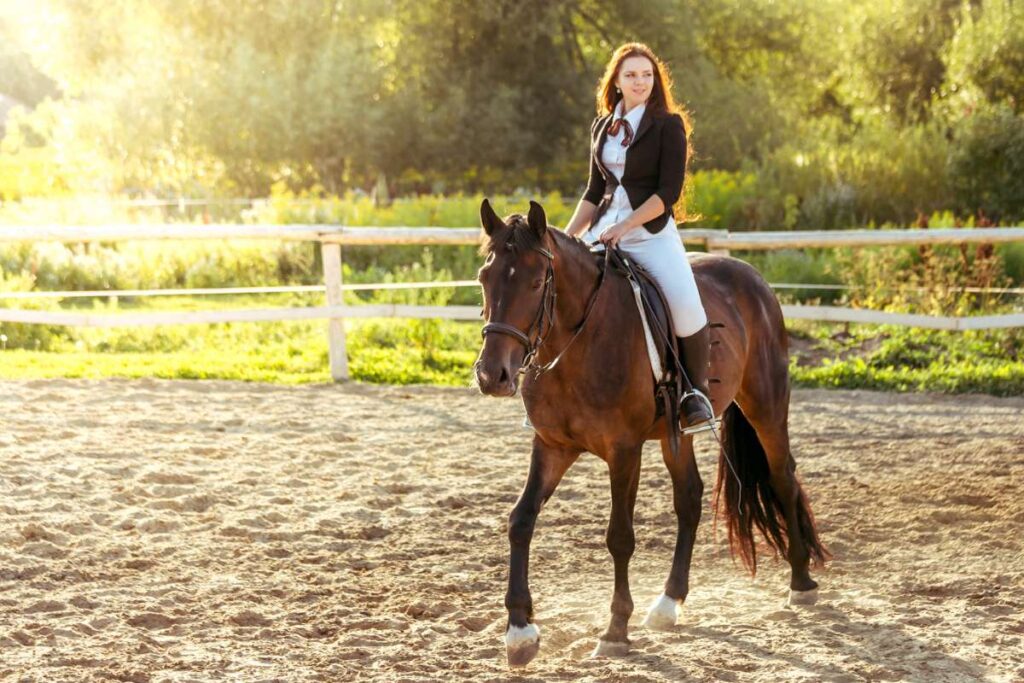 Bella Hadid's workout routine consists of horseback riding, boxing, running, weight training, and yoga – she really likes to do it all!
Bella says she enjoys switching things up to keep it fun, and she loves being active in general. She also has stated that she gives her workouts 100% effort from start to finish to ensure she gets the most she can get out of them both physically and mentally.
Bella Hadid Workout Plan
Fitting in physical activity five days a week is a must for a runway-ready body.
While this isn't the exact workout plan Bella follows on a weekly basis, it does encompass all the forms of exercise she practices!
| | | | | | | |
| --- | --- | --- | --- | --- | --- | --- |
| MON | TUES | WED | THURS | FRI | SAT | SUN |
| 20 min running, boxing workout, then abs and glutes exercises | Horseback riding | Rest day | Yoga class | 20 min running, boxing workout, then abs and glutes exercises | 20 min running, boxing workout, then abs and glutes exercises | Rest day |
Bella Hadid Ab Workout
This ab workout is an integral part of the Bella Hadid exercise routine because she is certainly known for her slim waist and flat tummy!
The following is an ab workout Bella will do to work on her core regularly:
Perform ten minutes of boxing as a warm-up
Do three sets of 40 crunches
Get your heart rate up again with another ten minutes of boxing
Do three sets of bicycle crunches with 40 reps on each side
Box for an additional ten minutes
Hold a plank position for one minute
Do four sets of 25 reps with leg raises
Bella Hadid Boxing Workout
Bella Hadid is a huge fan of boxing.
She has a trainer that takes her through all her drills, and the workout usually lasts an hour. She says that she enjoys it because it is another sport she can work on developing skills with and strive towards being better at.
Boxing combines an intense workout with a mental focus that can almost be therapeutic for some!
Bella Hadid Dieting and Food Preferences
Read More: Kaley Cuoco Workout Routine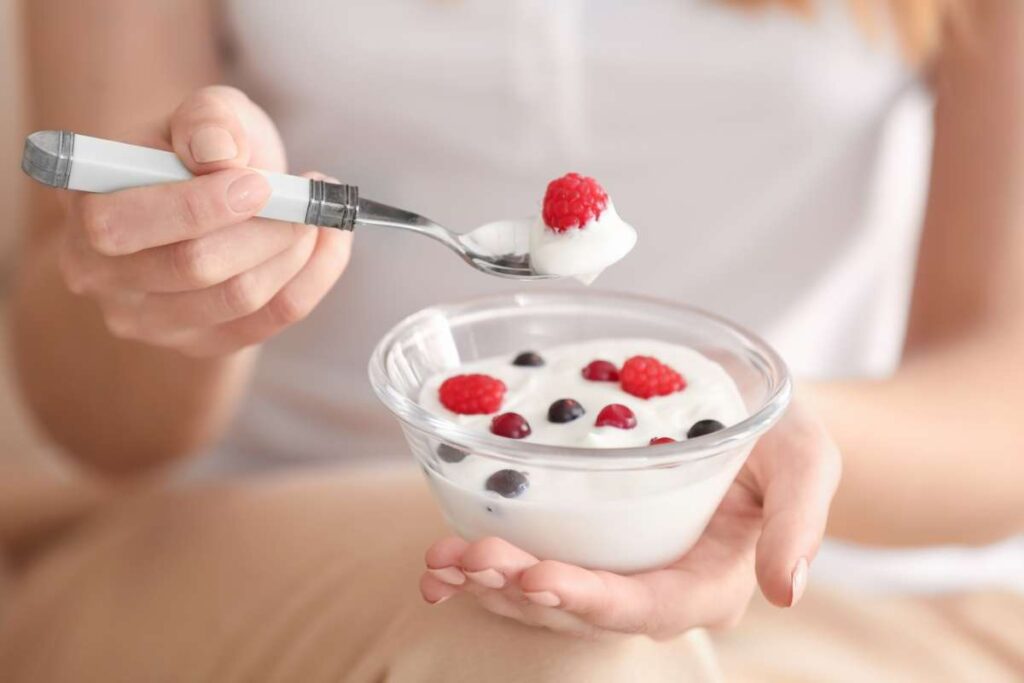 Bella Hadid's diet is the work of dietitian Dr. Charles Pastor. She says that she has tried many fad diets in the past, but she now steers clear of them and follows a more structured routine.
Dr. Pastor has Bella follow a diet that is high in protein with plenty of healthy fats and non-starchy vegetables to provide her muscles with fuel and the body with various nutrients.
Breakfast Food Preferences
Bella starts the day off right with multiple protein sources to prepare her body for whatever has to be done that day. She is also an avid espresso drinker, so she is sure to get her caffeine in!
Lunch Preferences
More often than not, lunch is likely to be the next meal Bella gets in after completing her workout. She says she usually defaults to chicken and whole-grain rice.
Dinner Preferences
Dinner is generally a protein source like salmon with various veggies to keep the meal low-calorie but still nutritious.
Late Night Preferences
Because she has a dietitian guiding her every step, it is unlikely that unhealthy late-night snacks are part of the Bella Hadid diet plan. However, if she is hungry, she probably reaches for a protein shake or yogurt.
Snack Preferences
Bella is known for her organized and stocked fridge, and she always keeps things like berries, baby carrots, and Siggi's yogurt on hand for snacking!
Bella Hadid Diet Plan
Read More: Natalie Portman Workout Routine And Diet Plan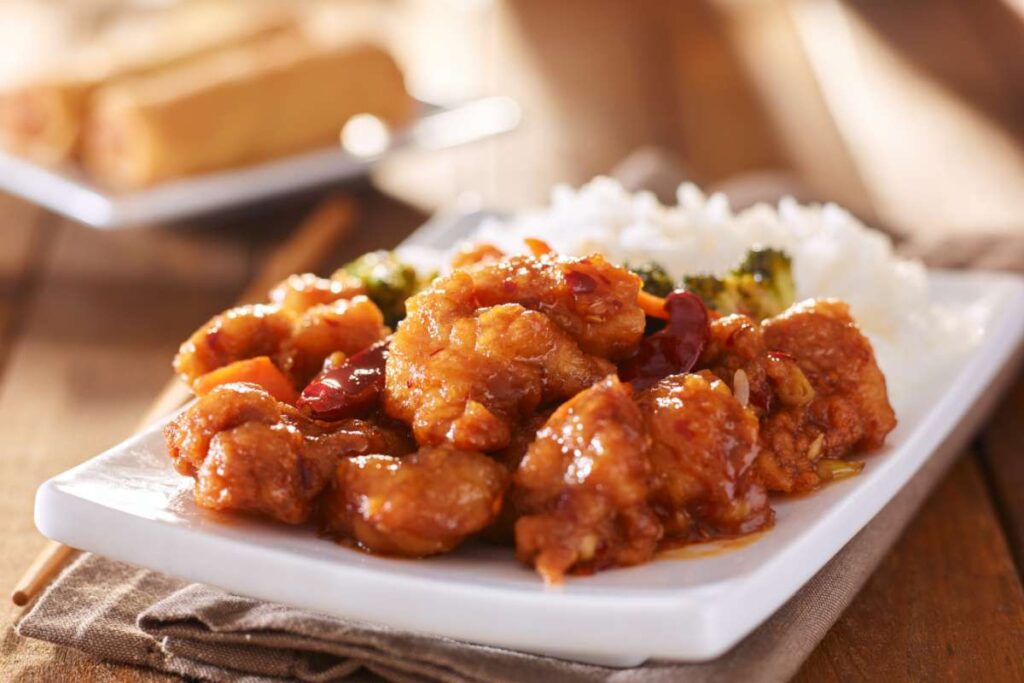 The Bella Hadid diet plan hasn't been explicitly stated, but the example provided below is based on my research that uncovered some of the model's favorites and go-to's.
If you follow along with these meals, your day's worth of eating would be high-protein and nutrient-dense.
Meal 1
Fruit smoothie with protein powder, kale, and spinach
Snack
Baby carrots and Siggi's yogurt
Meal 2
Chicken with whole grain rice
Snack
Blackberries, raspberries, and strawberries with a protein shake
Meal 3
Salmon with asparagus, cucumbers, and mushrooms
Bella Hadid Supplement Preferences
Read More: Kate Hudson's Workout Routine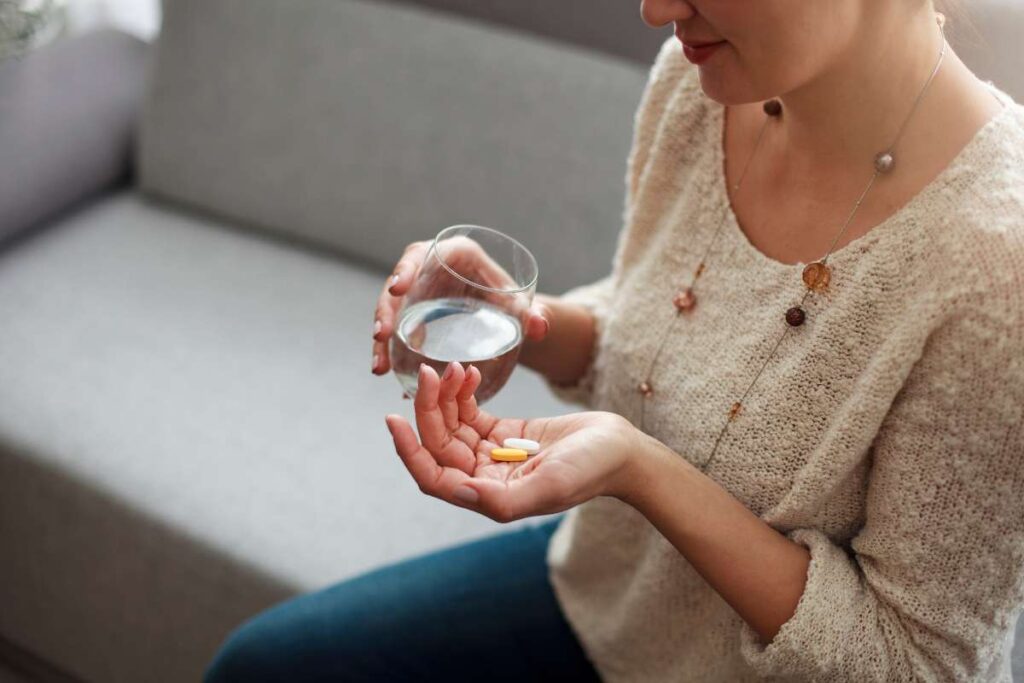 Based on general research and Bella's successful modeling career, providing her body with all the help it can get is a priority.
It appears that she regularly uses chlorophyll drops, vitamin C, CoQ10, and protein powder.
If you struggle to get enough nutrients in your diet I suggest using a greens powder supplement to help boost your nutrient absorption.
Vitamin C is essential immune support that can benefit people who travel constantly like Bella.
While we don't know for sure why she takes it, CoQ10 supplements are sometimes recommended to combat Lyme-related fatigue.
Chlorophyll is alleged to help with inflammation. Finally, protein helps you get the most out of your workouts, helping to build muscle tone in recovery and giving you energy.
Final Thoughts
We hope that you enjoyed our overview of the Bella Hadid workout plan and diet regimen! Bella is a hardworking woman who has figured out how to maintain a physique that many people admire.
While her career does revolve around how she looks and presents herself, she does say that she enjoys working out because of the strength she has been able to build and the challenge it presents to her.
Exercising is not only about how you look on the outside!
I am a personal trainer and nutritionist, and, in my opinion, I do not believe Bella's routine is unrealistic. She doesn't follow any fad diets or work out an insane amount.
Still, it may not be attainable for many people to keep up with. If you are one of those people, please don't be discouraged.
Take a few things that Bella does and start implementing them in combination with other healthy habits that are doable for your lifestyle to make a positive change.
Comment below your favorite part of Bella Hadid's routine, and don't forget to share this article with anyone else who may be interested!
Frequently Asked Questions
What is Bella Hadid's workout?
The Bella Hadid body workout consists of boxing, running, horseback riding, yoga, and strength training exercises that target the core and glutes. 
She likes to mix things up to continuously challenge her body while keeping things interesting!
How did Bella Hadid lose weight?
The Bella Hadid diet and exercise regimen has been carefully designed by Bella's dietitian and trainer. 
Her dietitian has instructed her to stick to a high-protein diet with healthy fats and plenty of non-starchy vegetables. Her trainer has her do a mixture of cardio and strength training exercises with a primary focus on boxing.
What does Bella Hadid eat daily?
On a daily basis, Bella enjoys a variety of lean protein sources, healthy fats, and veggies. A few items seen stocked in her fridge were yogurt, berries, kale, baby carrots, and smoothies.
How do you get your stomach like Bella Hadid?
If you want your stomach to look like Bella's, you could accomplish this by following some form of the Bella Hadid workout and diet plan.
Everyone's bodies react to regimens differently, so doing exactly what she does won't guarantee that your stomach will look like hers. 
However, you can focus on eating healthily in a caloric deficit and exercising regularly to slim your waist and flatten your tummy.
Popular Celebrity Workout Routines: