This post may contain affiliate links at no additional cost to you. As an Amazon Associate I earn from qualifying purchases. Click to view our full disclosure.
Very few people have not heard of Megan Fox, who is almost as famous for her beauty as she is for her acting.
Have you ever been watching something that she starred in and wondered what the Megan Fox workout routine and diet plan consists of?
Because she is constantly in the public eye, she has to stay on top of her appearance. This is quite a balancing act for a working mom of three in her 30s.
I am a personal trainer and nutritionist, and after doing a deep dive into what Megan says her routine is, I have concluded that her workout routine is realistic for the average person.
However, her diet plan is only sustainable for the most disciplined.
Read on to learn about Megan Fox's weekly workout schedule, a typical day of eating, and more!
Megan Fox Current Bio and Stats
Megan Fox is a very famous movie actress. She began taking drama and dance lessons at the age of five, and she started acting and modeling at the young age of 13.
She has won numerous awards since she started working in entertainment.
Her first big break came along when she starred in Holiday in the Sun with Mary-Kate and Ashley Olsen in 2001.
Since then, some of her more well-known debuts include Transformers, Jennifer's Body, and Teenage Mutant Ninja Turtles.
Age: 36 years old
Height: 5 feet 4 inches
Weight: an estimated 115 pounds
Birthday: May 16, 1986
Occupation: Actress and model
Retired/Active: Active
Megan Fox Workout Fundamentals
You Should Also Read:
Between acting, modeling, and being a mom, Megan Fox is an extremely busy woman. Because of this, she needs to be quick and efficient with her workouts.
She says that she likes to lift heavier weights while doing fewer exercises. This allows her to really push herself but be in and out of her workout within an hour.
In addition to two to three weightlifting sessions per week, Megan switches it up between spin classes and Pilates.
Overall, it appears that she exercises four days a week and takes rest days otherwise.
Megan Fox's efficient workout regimen allows her time to do everything she needs in her busy life while looking and feeling amazing for her work roles.
In addition to her exercise sessions, she does appear to aim to get in 12,000 steps a day per the instructions of her personal trainer.
Megan Fox Workout Routine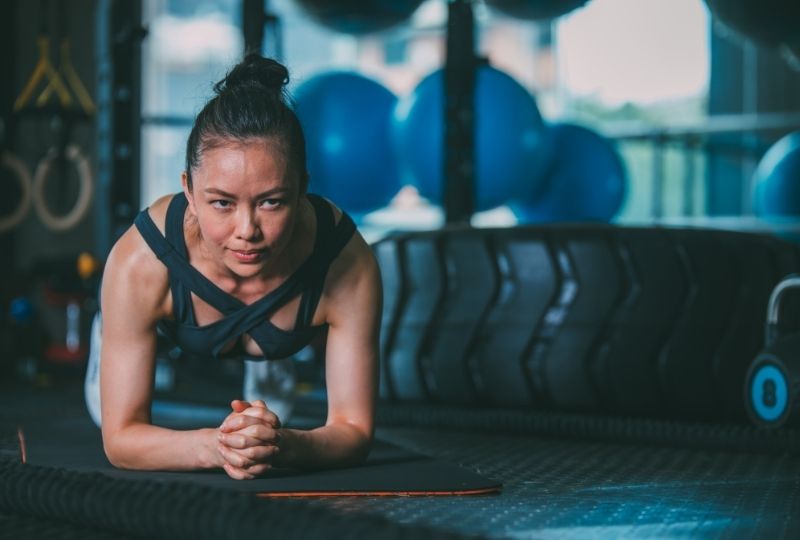 Megan starts her weight lifting workouts off with a five-minute cardio warm-up.
Next, she performs four sets of three different exercises. This is when she makes sure to be utilizing heavier weights. Finally, she finishes off with ten minutes of cardio.
Because she is not a fan of long cardio sessions, intensity is key within the ten minutes of cardio that wraps up the workout.
Megan Fox Workout Plan
For each of the three workouts, be sure to do four sets of the specific exercises listed.
| | | | | | | |
| --- | --- | --- | --- | --- | --- | --- |
| Day 1 | Day 2 | Day 3 | Day 4 | Day 5 | Day 6 | Day 7 |
| Full Body Workout | Rest | Lower Body Workout | Upper Body Workout | Pilates or Spin Class | Rest | Rest |
Full Body Workout
Warm-Up
Exercise #1
Exercise #2
Exercise #3
Cool-Down
5 minutes of cardio
20 alternating walking lunges with dumbbells
15 single-leg overhead press squats
30-second plank
10 minutes on elliptical
Lower Body Workout
Warm-Up
Exercise #1
Exercise #2
Exercise #3
Cool-Down
5 minutes of cardio
12 Smith machine pulse squats
15 weighted single-leg glute bridges
12 elbow-to-knee taps in a plank
10 minutes on the

Stairmaster
Upper Body Workout
Warm-Up
Exercise #1
Exercise #2
Exercise #3
Cool-Down
5 minutes of cardio
20 dumbbell reverse flyes
100 jump ropes
20 weighted Russian twists/20 sit-ups
10 minutes on a bike
Megan Fox Dieting and Food Preferences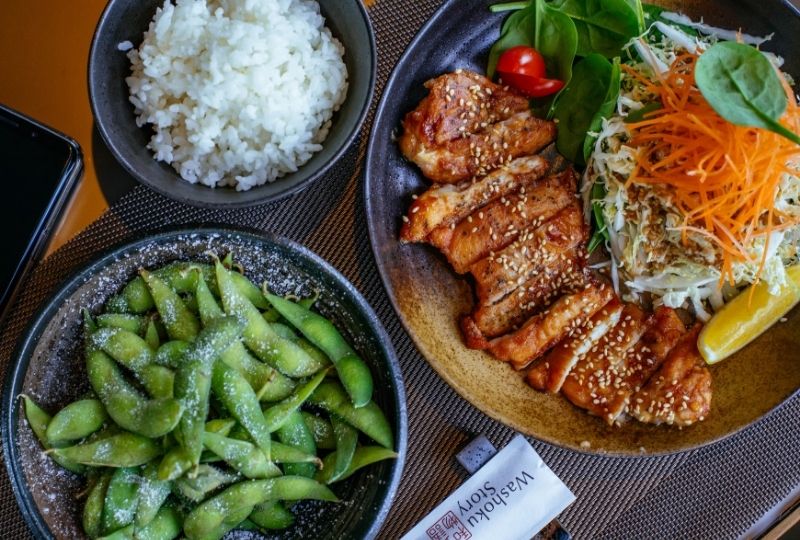 Megan Fox is an extremely clean eater who claims that she doesn't have cheat days. She says that when she wants to do something, she is all in, especially with something like a diet.
Megan recently said that the worst thing she puts in her body is coffee once a day, and she hasn't had a drop of alcohol in over ten years.
She realized a while back that alcohol extracts the "wow factor" from her, and she wants to take care of herself both physically and mentally the best she can.
Her fiance, Machine Gun Kelly, told Radio.com that pretty much everything Megan eats is gluten-free and organic, and she has even started to inspire him to make healthier choices.
She claims to avoid anything processed and eats five planned-out meals a day consisting of pretty repetitive foods. Megan also isn't a huge fan of carbohydrates unless they come from fruits and vegetables.
Overall, it appears that Megan Fox's diet plan is very strict and clean, and therefore requires a lot of self-discipline. Luckily, her trainer Harley Pasternak seems to help with accountability and monitoring.
Breakfast Preferences
Megan does believe that breakfast is the most important meal of the day, and she aims for a meal that is high in protein, fiber, vitamin E, and riboflavin.
Lunch Preferences
Lunch typically consists of a Japanese dish or a lean source of protein on a salad.
Dinner Preferences
Dinner is very similar to lunch in that it is a very clean meal that usually involves a pescatarian protein source with veggies.
Late Night Preferences
She doesn't really snack after dinner unless it is a planned snack that she chose not to have after lunch.
Snack Preferences
Smoothies, fruit, and protein shakes seem to be Megan's go-tos for snacks. She likes to have one after breakfast and then another after lunch or dinner.
Megan Fox Diet Plan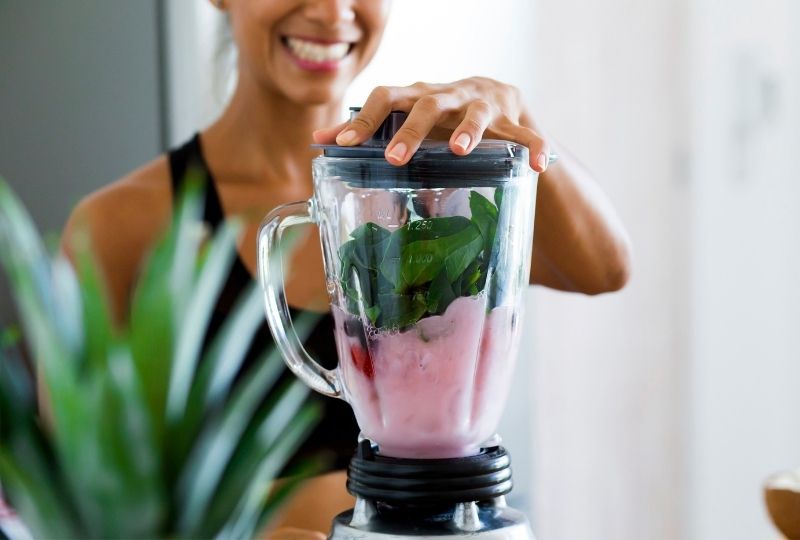 As mentioned before, Megan eats five meals a day. Their purpose is to ensure that she is feeling energized for her busy schedule.
Meal 1
Egg whites, almonds, and oatmeal
Snack
Smoothie consisting of in-season berries, protein powder, Chai tea, and almond milk
Meal 2
Salad mix, four ounces grilled chicken, and an apple cider vinaigrette
Snack
Protein shake and an apple
Meal 3
Salmon sashimi, miso soup, cucumber salad, and edamame
Megan Fox Supplement Preferences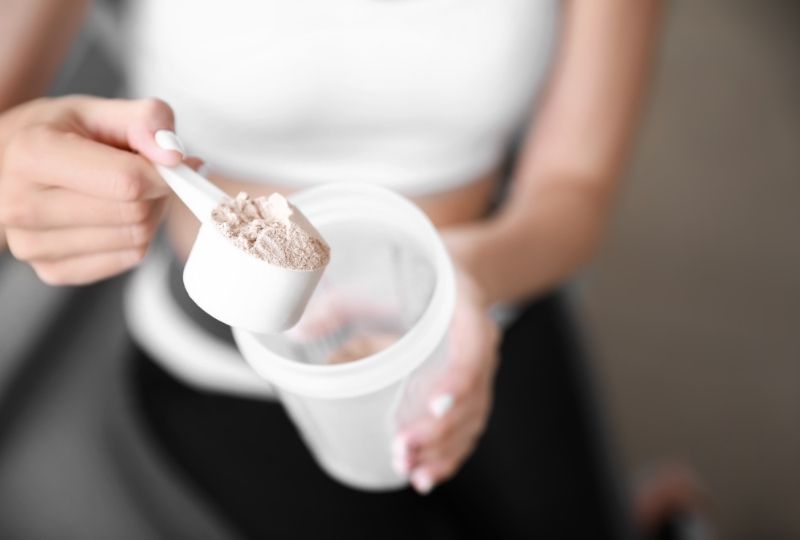 While it is unclear what brand Megan Fox uses, we do know that she is a fan of protein powder. She mixes it into her smoothies and also enjoys protein shakes.
Protein powder is a great supplement for anyone wanting to burn fat and maintain or gain muscle mass. It is lower in calories while providing an ample protein boost that you can only get from a few other foods.
Final Thoughts
Megan Fox is lucky to have a personal trainer by her side helping her know exactly what workouts to do and what to eat.
While she has the advantage of this expertise, it is Megan herself who chooses to stick with the plan every day.
If you want to look like Megan Fox, keep in mind that your genetics determine your body type, so you can only change it so much.
However, you still have the ability to optimize your natural physique and develop daily habits that promote health and longevity.
Be intentional with your workouts, focus on consuming only clean foods that will provide your body with energy, and abstain from alcohol to start implementing Megan's own personal habits!
Please comment below which part of Megan Fox's routine you are excited to try, and don't forget to share this article with anyone else you know who would be interested!