Many were shocked by how Lily James transformed for her role in Pam and Tommy, which aired in 2022.
As you would assume, Lily James' workout routine was rather intense, but it was also well-thought-out and used in combination with her diet.
It's important to recognize that Lily had to be very dedicated and disciplined to make the changes she did with the time she was given to prepare for her role.
Luckily, she was provided with guidance that prioritized health in addition to results. As a fitness professional, I'll share some of that guidance and let you know how you can apply it to your lifestyle.
Keep reading to learn more about the Lily James workout and diet plan. Are any of her habits ones you would like to implement in your daily life as well?
Lily James Current Bio and Stats
Lily James is an extremely talented actress who studied at the Guildhall School of Music and Drama based in London.
Her breakthrough role occurred in the series Downton Abbey. She also made herself known through her starring role in Cinderella.
Lily has more recently gotten attention for all the hard work she put into her role as Pam in Pam and Tommy. She's been nominated for and won multiple awards.
Age: 33 years old
Height: 5'7"
Weight: An estimated 121 pounds
Birthday: April 5, 1989
Occupation: Actress
Retired/Active: Active
Lily James Workout Fundamentals
Read More: Sommer Ray Workout Routine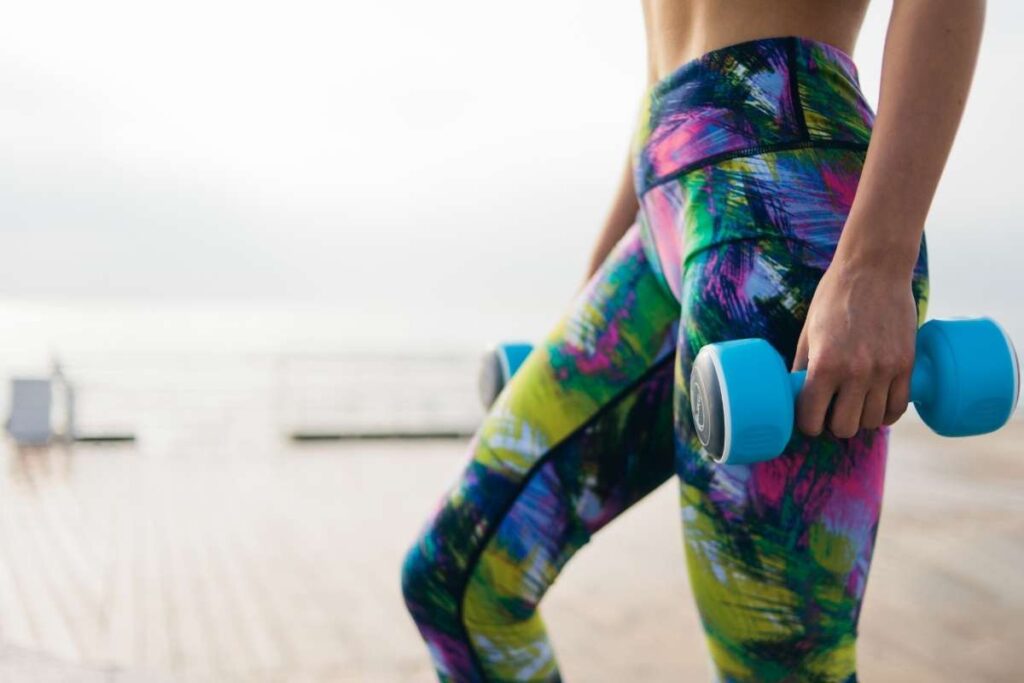 Before Lily James' starring role in Pam and Tommy, she didn't appear to be an avid exerciser. However, when it came down to needing to transform into Pam, she gave it all she had!
Lily's trainer Matt Bevan took special care in designing a workout program that catered to Lily.
With just four months before they started filming, Bevan broke the time down into four phases.
The first phase consisted of foundational exercises that would get Lily's muscles used to being worked, teach her proper form, and help with injury prevention.
The second phase consisted of full-body workouts. The third phase focused on a push, pull, legs split. Finally, the fourth phase was concentrated on upper and lower body workouts.
The overall goal was to help Lily build a bit of lean muscle mass while losing some body fat. Pam is known for a certain type of physique, and Bevan was able to help Lily copy the overall look with the right exercises.
Because her training occurred during COVID, Lily did all of her workouts from home. While this can be restricting in some ways, she said she enjoyed how she could get her workouts done within an hour without having to take into account commute time to the gym.
Lily also said that she preferred to do her workouts in the mornings. This way, she would have the motivation to get them done and they would be out of the way for the day.
Unfortunately, some days she was forced to do her workouts after grueling 16-hour days on set!
Lily James Workout Routine
Read More: Jen Selter Workout Routine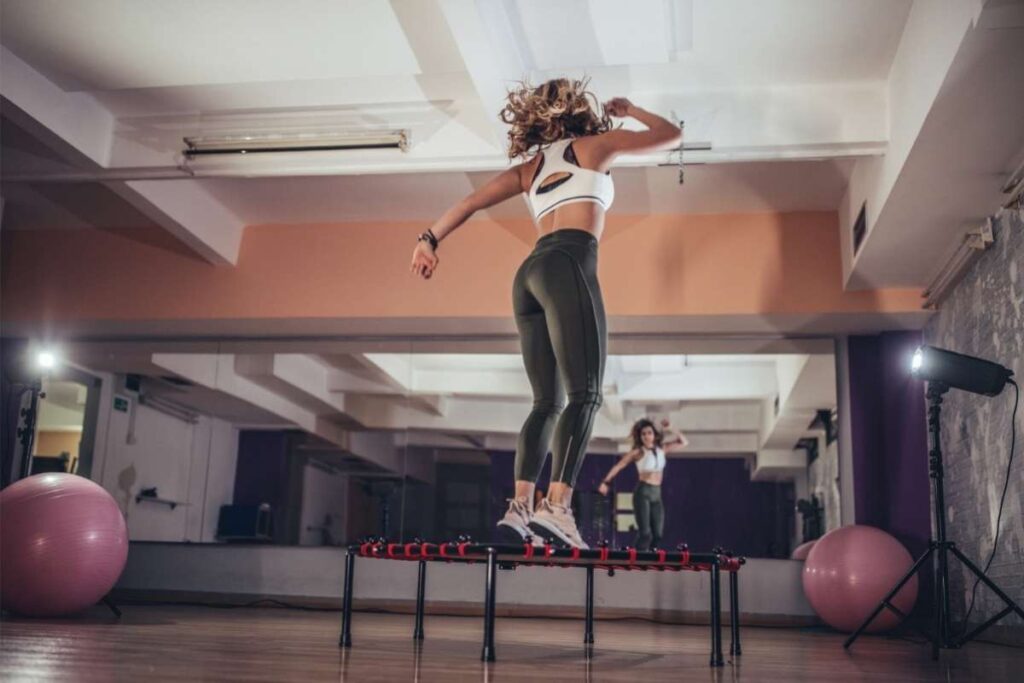 Because Lily was exercising at home, she used equipment like dumbbells, kettlebells, towels, sliders, bands, and Swiss balls.
She followed Bevan's plan for sets and reps, but overall it was circuit-style training. Most weeks, she trained for five days.
Lily's strength training workouts were finished with cardio on her Versa climber or mini trampoline. She would also sometimes utilize boxing and running as forms of cardio.
Lily James Workout Plan
| | | | | | | |
| --- | --- | --- | --- | --- | --- | --- |
| MON | TUES | WED | THURS | FRI | SAT | SUN |
| Full body workout + 20 min Versa climber | Upper body workout + 20 min mini trampoline | Lower body workout + 30 min run | Rest day | Upper body workout + 30 min boxing session | Lower body workout + 20 min mini trampoline | Rest day |
Lily James Abs Workout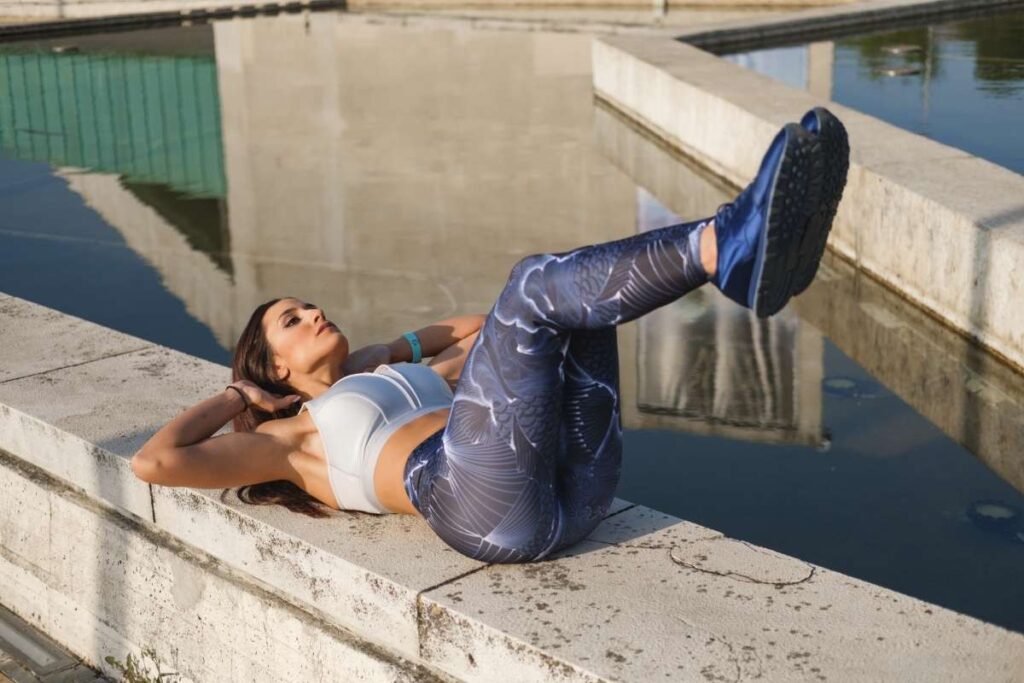 It has been rumored that Lily James did 600 crunches a day to achieve the amazing physique of her torso as Pam.
While it is not known whether this is true, she was sure to do some core work with her trainer to help slim down the waist as she lost body fat.
If you want to give the 600-rep challenge a go, try splitting it up throughout the day to make it more realistic!
Lily James Dieting and Food Preferences
Read More: Kaley Cuoco Workout Routine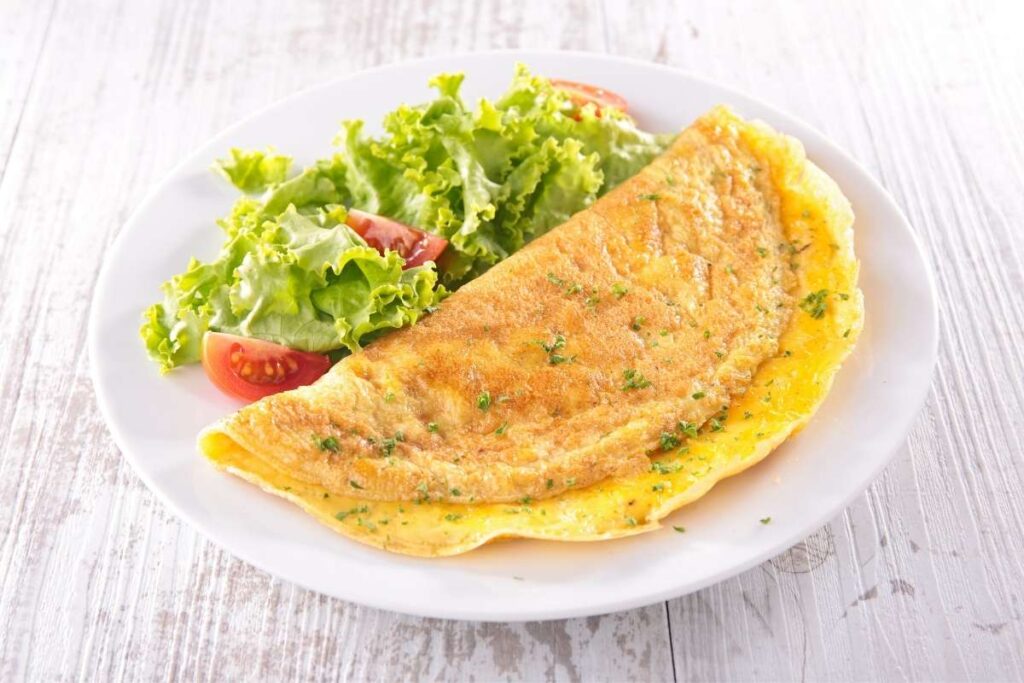 Lily's trainer helped her out with diet in addition to training. He provided her with multiple weeks' worth of diet plans that were purposefully aligned with the workout regimen.
Overall, the diet was fairly strict because of her deadline, so Lily was allowed minimal treats or alcohol and had to fall within certain calorie restrictions.
The following were the overall guidelines Bevan provided:
Consume organic ingredients when possible
Avoid processed foods
Drink three to four liters of water a day
Eat plenty of lean protein sources
Have various colors of veggies on every plate
Breakfast Preferences
Breakfast likely consisted of a protein source like egg whites in combination with veggies and plenty of water to ensure Lily's body was well-prepped for her busy day.
Lunch Preferences
To keep up with her physique goals, Lily could have another lean protein source, veggies, and a source of carbs to provide the body with fuel but still fall under calorie restrictions.
Dinner Preferences
Similar to lunch, her dinner plate would require veggies of various colors and a lean protein source like salmon planned out by her trainer!
Late Night Preferences
Because Lily only had four months to prepare for her role, she was unable to often give into cravings for sweets that would come along later in the evening.
I would assume that she would have something like a protein shake if it would fit within her meal plans.
Snack Preferences
Her trainer did allow her to have some snacks here and there as long as they were healthy, so I am sure low-calorie, nutrient-dense foods were the focus.
Lily James Diet Plan
Read More: Natalie Portman Workout Routine And Diet Plan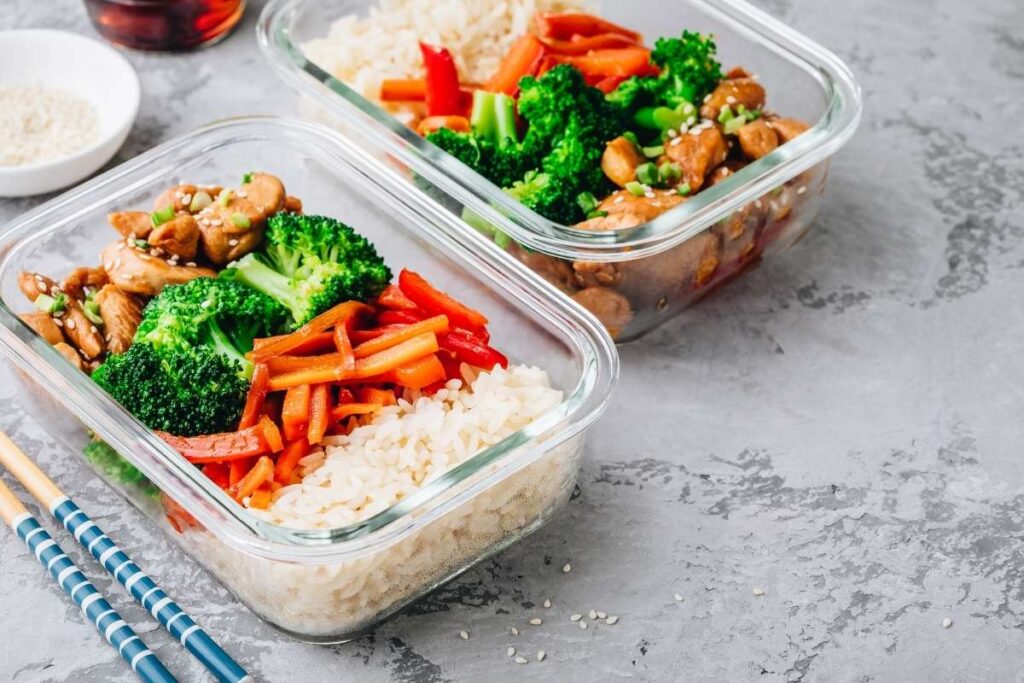 Unfortunately, there does not seem to be any information provided by Lily James as to what she eats explicitly on a daily basis. However, she has clued us in to her general guidelines.
The following diet plan is one that I would think Lily would enjoy and someone trying to attain her physique could follow.
Meal 1
Egg white omelet with bell peppers, mushrooms, and onions
Snack
Protein shake and almonds
Meal 2
Chicken, rice, broccoli, and sweet potato with Teriyaki sauce
Snack
Carrots, celery, and pretzels dipped in hummus
Meal 3
Salmon with a side salad of kale, spinach, chopped apples, and other low-calorie ingredients
Lily James Supplement Preferences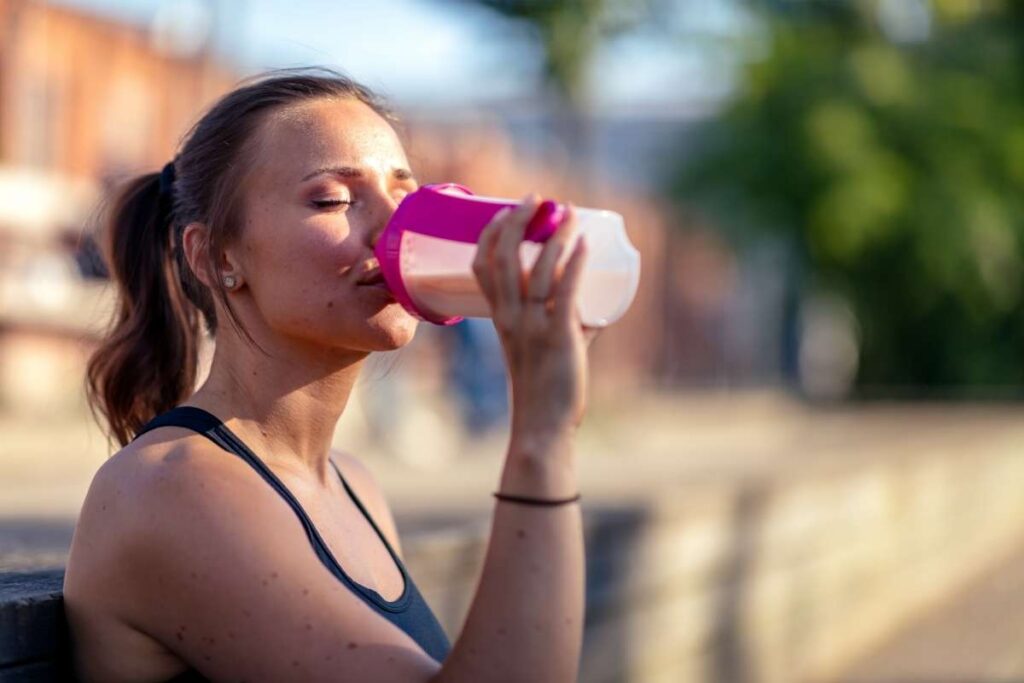 While Lily hasn't explicitly stated the supplements she uses, protein powder likely has or could help her with maintaining her admirable physique.
She says that she prefers to focus on a high-protein diet, and using protein powder could greatly assist with that.
Drinking a shake with protein powder after workouts helps the muscles quickly access amino acids to help them effectively repair to be bigger and stronger.
Final Thoughts
We hope you enjoyed my guide to Lily James' workout routine and diet plan as she prepared for her amazing role in Pam and Tommy!
While she had to undergo a strict and intense regimen to make the necessary changes within four months, overall, nothing was outlandish or unrealistic, unlike some other celebrity routines.
A great thing to pull from Lily's transformation is that hard work truly does pay off. You must be consistent with healthy habits and provide the body with the nutrients and energy it needs for intense workouts.
Comment below your favorite part of Lily's workout routine or diet plan, and don't forget to share the article with anyone you know who may benefit from it!
Frequently Asked Questions
What workouts did Lily James do?
Lily James' workout plan consisted of five days of strength training exercises using equipment she had access to at home, some forms of cardio, and possibly the Lily James 600 ab workout.
Who trained Lily James for Pam and Tommy?
While Lily prepared for her role in Pam and Tommy, Matt Bevan took her through four months of intense workouts and purposeful meal plans.
How did Lily James prepare for Pam and Tommy?
Lily had four months to prepare for Pam and Tommy. She exercised five days a week from her home and followed a meal plan given to her by her trainer. 
The overall focus was to build muscle, burn fat, improve hydration, and provide the body with plenty of protein and other nutrients.
How did Lily James lose weight?
Lily James' diet and workout routine is the only known reason for her weight loss, leading to her maintaining her current fantastic physique!
Popular Celebrity Workout Routines