This post may contain affiliate links at no additional cost to you. As an Amazon Associate I earn from qualifying purchases. Click to view our full disclosure.
Welcome to my PuraLean review.
I'm a holistic health practitioner and health and wellness researcher. And it's important for me to give you only the best and most accurate information on health supplements and other wellness products.
One of the biggest, most lucrative areas for these companies to focus on is weight loss. Anything that promises to help you burn fat is a big draw.
However, many fat burners come with miraculous claims they simply don't live up to. Could the same be true for PuraLean?
Today, I'll go over all aspects of it with you. We'll see if it has the potential to be effective or if it's just another run-of-the-mill supplement better left alone.
So, continue reading my PuraLean review to get informed about its ingredients, possible benefits, effectiveness, and whether it's actually worth buying.
Snapshot Rating
Ingredient Quality: 2.5 out of 5
Dosage Strength: Unclear
Brand Reputation: 2.5 out of 5
Price: Expensive
We recommend Leanbean as an alternative to Puralean based on our research. You can read our Leanbean review here.
About PuraLean
PuraLean is made by Fulman Labs, a supplement company based in the US.
They manufacture all of their products in an FDA-monitored, cGMP-certified facility. Fulman Labs is dedicated to using only naturally sourced, pure, high-quality ingredients for the best results.
Additionally, they say all of their products undergo rigorous testing standards and inspection processes.
What is Puralean?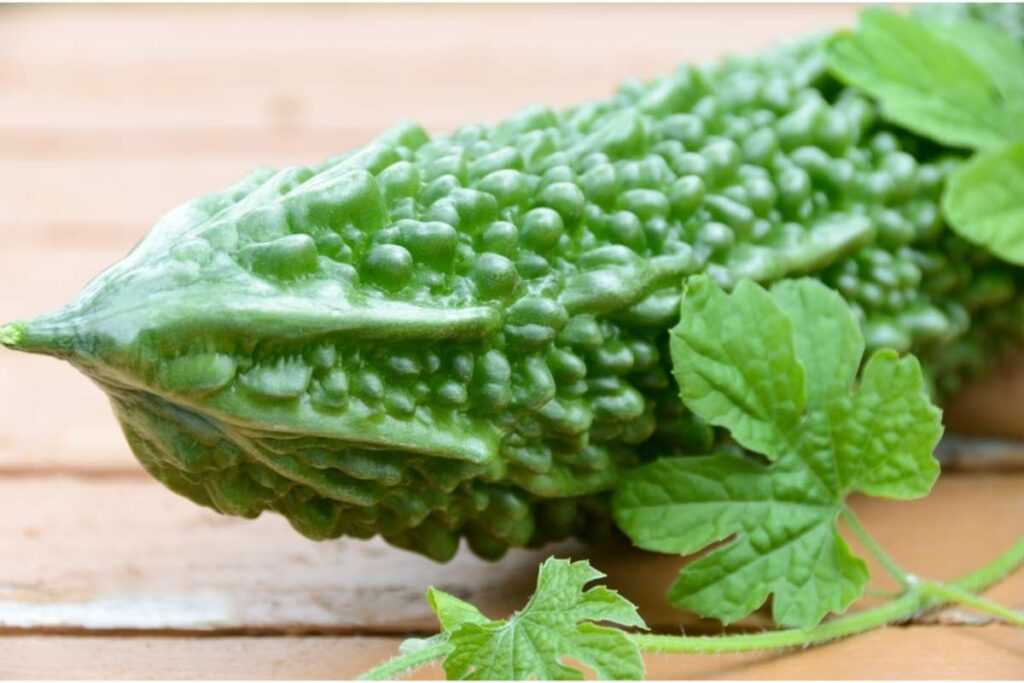 PuraLean is designed to be a powerful, natural weight loss formula. The PuraLean supplement features a wide range of natural antioxidant ingredients advertised to detoxify the body and support weight loss.
PuraLean pills contain bitter melon, guggul, white mulberry, banaba, various vitamins, and other so-called superfoods to support weight loss.
Is Puralean legit?
While PuraLean claims to be effective, it might not be a legit fat burner.
After scanning the internet, I've seen many negative PuraLean reviews with users citing either very little or no results.
Indeed, quite a few PuraLean reviews are highlighted by terms such as "waste of money," "does not work," and other things that indicate it may not be effective.
We'll go over why this may be in more detail later.
Things to Consider Before Buying PuraLean
Before you think about buying PuraLean, let some of the following factors influence your decision.
Price
Puralean certainly isn't inexpensive since it costs over two dollars per serving.
You do have the option to save in bulk, but the lowest you'd pay per serving is around $1.50.
Negative Reviews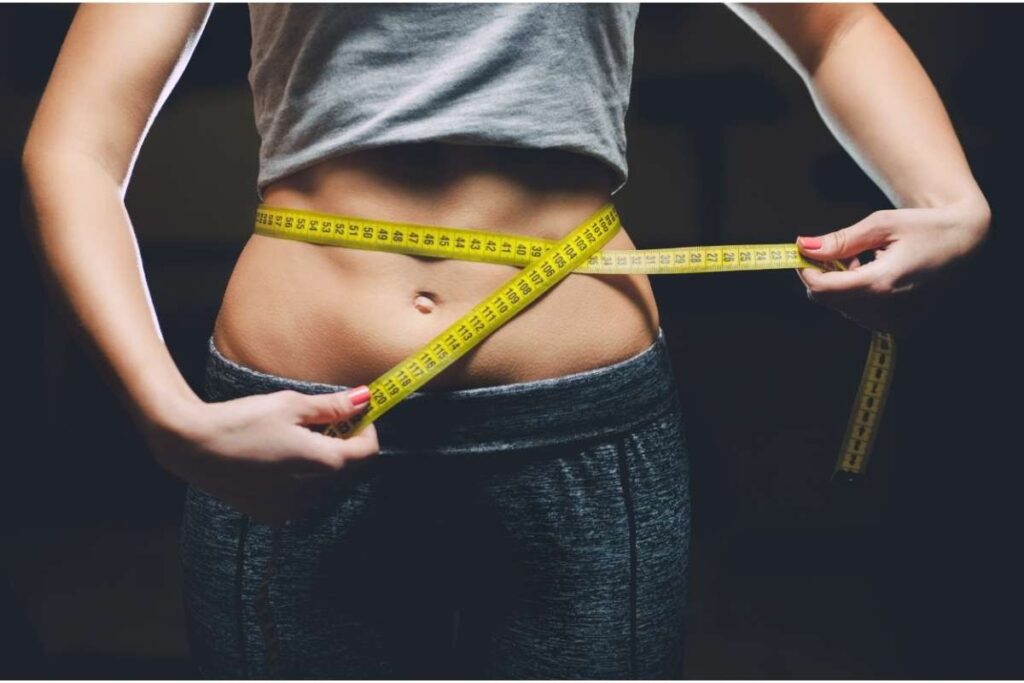 Negative reviews are common with almost all supplements. After all, there will always be some people who don't find any benefit.
But when I looked on Amazon, nearly one-third of the PuraLean reviews were rated one out of five stars and there were many other reviews below three stars, which is definitely more negative than average.
Antioxidants…but what else?
The PuraLean weight loss formula includes many different antioxidant ingredients that may aid in overall health.
But it seems that the Puralean pills don't really have much more than that, except some vitamins and minerals that may aid fat loss.
So, at the forefront, it seems that PuraLean may be better for overall health rather than fat loss. We'll get into this more in a later part of this PuraLean review.
Caffeine and Stimulant Free
Puralean doesn't have any caffeine or stimulants. This may be a good or bad thing depending on your personal preference.
If you're looking for a stim-free fat-burner, it is possible that PuraLean fits the bill. But it still has to be effective, which we haven't finished exploring.
PuraLean Features
PuraLean has certain features that could stand out from other fat loss products.
All-Natural
If you are worried about the harms of prescription drugs, you may be looking for "all-natural" products to help support your goals.
Now, all-natural doesn't necessarily mean more effective or safer. But PuraLean does claim to contain only all-natural ingredients, mainly from various superfoods, to support your weight loss journey.
Antioxidants
Many people deal with chronic, low-level inflammation daily. But PuraLean claims to contain a boatload of antioxidant-rich ingredients.
These do not only aid weight loss but also may support heart health and overall wellness.
Vitality and Energy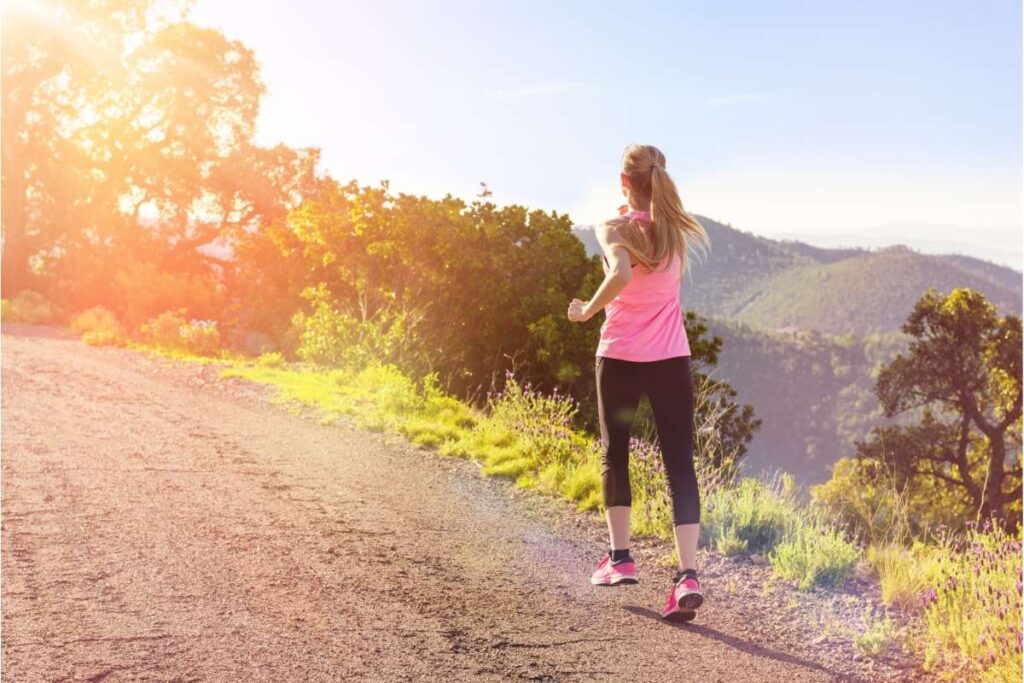 A lack of energy can make fat loss harder to come by. After all, if you don't have much energy, you can't work out as hard or often.
Plus, you may choose the convenience of fast food or other easy options over making your own, healthy meals.
However, PuraLean claims to give you a natural boost in vitality and energy to help you power through whatever the day brings.
Quality
Since the supplement industry is largely unregulated, you may have concerns over whether a product is safe, pure, and of high quality.
To ease your anxiety, PuraLean is promoted to use only the freshest and highest-quality ingredients. And the PuraLean pills are made in an FDA-registered, cGMP-certified facility.
Does PuraLean really work?
PuraLean may work for some individuals, but it seems that, overall, it isn't a very effective product.
PuraLean's weight loss formula includes many different ingredients, but most of these are just antioxidant compounds and don't have any effect on metabolism or other aspects related to weight loss.
Granted, the PuraLean supplement does have a few potentially effective ingredients, such as chromium and alpha-lipoic acid. But the dosages are unclear.
Overall, there are other products that are likely better than PuraLean, such as LeanBean.
LeanBean doesn't have as many ingredients. But it tends to include ingredients that are actually effective and more specific for losing weight, such as glucomannan and green coffee extract. Plus, it has much more favorable reviews compared to PuraLean.
PuraLean Ingredients
Next up in my review, I'm going to go over the specific ingredients in PuraLean weight loss pills.
Listed below are all of the active ingredients in PuraLean:
Banaba
Guggul
Cayenne
Taurine
White mulberry
Vitamin C
Vitamin E
Chromium
Manganese
Zinc
Magnesium
Gymnema Sylvestre
Vanadium
Juniper berries
Licorice
Alpha-lipoic acid
Yarrow
Cinnamon
Bitter Melon
Banaba
Don't confuse this with the very common yellow fruit! Banaba leaves have certain anti-diabetic compounds.
Specifically, banaba appears to reduce the digestion and absorption of carbs while also reducing blood sugar.
However, it seems more effective for diabetes than weight loss.
Effective dosage (for diabetes) according to Examine: 1,500 to 3,000mg
Guggul
Guggul is a plant most known for guggulsterone compounds. It may be able to lower cholesterol and decrease inflammation.
But it appears to be ineffective for fat loss.
Effective dosage (for cholesterol) based on research: 1,200 to 1,500mg
Cayenne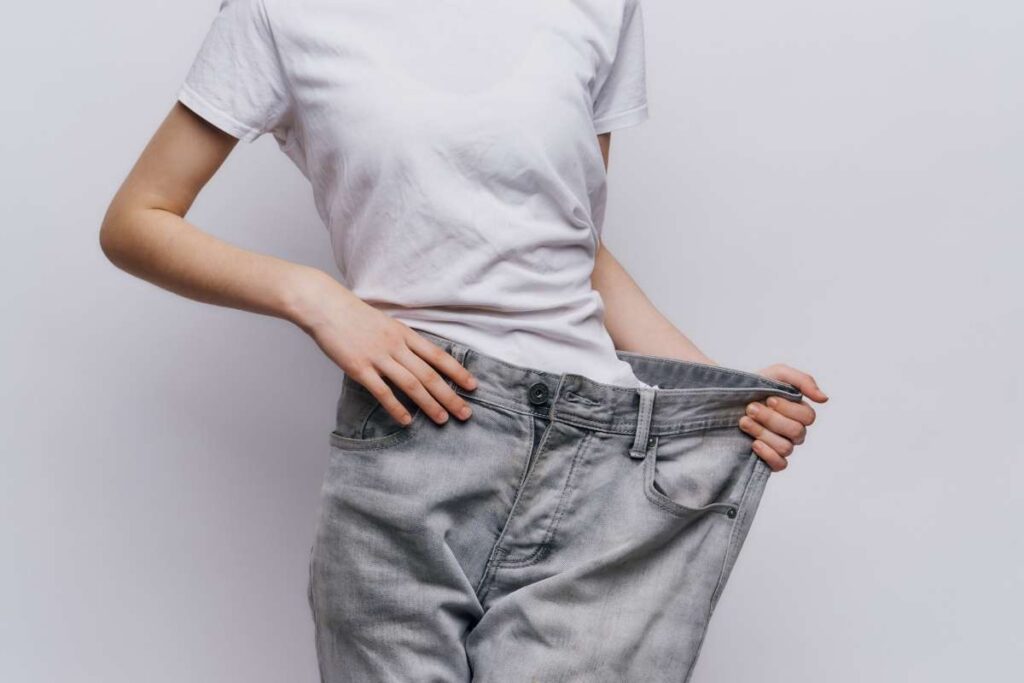 Cayenne pepper contains several bioactive compounds, most notably capsaicin.
Some research has found that capsaicin in cayenne can increase thermogenesis (converting food/calories into heat) and overall fat-burning. Also, it may slightly suppress appetite.
It seems mildly effective for weight loss.
Effective dosage according to Bioscience Reports: 6mg (of capsaicin, which typically comes from 2,500mg cayenne).
Taurine
Taurine is an amino acid that helps convert the food you eat into energy. And it also has anti-inflammatory and antioxidant functions.
Taurine may be able to lower blood pressure and decrease triglyceride and cholesterol levels. But it seems largely ineffective for fat loss.
Effective dosage (for all purposes) based on research: 1 to 6 grams
White Mulberry
White mulberry has certain compounds that can decrease carbohydrate and sugar absorption, which may lower blood sugar. It also may be able to improve cholesterol and fat levels.
However, research in humans is needed, and there isn't any evidence for fat loss so far.
Effective dosage (for blood sugar and fat levels): Anywhere from 5,000 to 18,000mg. However, more concentrated forms with a 10:1 extract require a lower dosage of 540 to 1,800mg.
Vitamin C
Vitamin C is an important vitamin involved in antioxidant and anti-inflammatory effects, immune health, and more.
Without enough vitamin C, you may also not burn fat as effectively.
But unless you're deficient, vitamin C doesn't appear to have any special benefits for weight loss.
Vitamin E
Vitamin E is another beneficial vitamin with antioxidant and anti-inflammatory effects.
Some evidence shows that lower vitamin E levels are associated with obesity and worsened metabolism. But no direct evidence shows that vitamin E supplementation helps with fat loss.
Chromium
Chromium is an essential mineral that helps convert the food you eat into energy.
Also, it helps regulate blood sugar levels and improve insulin sensitivity, which helps your body use sugar properly for energy.
There is some evidence that chromium aids weight loss, but it is overall inconclusive.
Effective dosage (for blood sugar) based on research: 1,000 to 2,000mcg
Manganese
Manganese is an important mineral for antioxidant function. Manganese also has an important role in thyroid health, which in part keeps your metabolism optimal.
But no direct evidence shows the benefit of manganese supplementation for weight loss.
Bitter Melon
Bitter Melon, also known as bitter gourd, contains a wide range of anti-inflammatory and antioxidant compounds.
It also may help lower blood sugar, increase fat metabolism, and improve blood pressure.
However, more research is needed to see if it aids human weight loss.
Zinc
Zinc is a trace mineral known for its role in metabolism, hormonal health, immune function, and inflammation.
And one study found that zinc supplementation was associated with lower body weight, decreased inflammation, and improved insulin sensitivity.
Effective dosage according to Diabetology & Metabolic Syndrome journal: 30mg
Magnesium
Magnesium is a highly important mineral involved in many functions. It is necessary for brain health, muscle function, and insulin sensitivity, among other things.
Low magnesium levels are associated with obesity and poor insulin function. And magnesium may help you process carbs more easily.
There is some evidence that magnesium supplementation can help people lose weight and body fat.
Effective dosage based on data: 250 to 450mg
Gymnema Sylvestre
Gymnema Sylvestre is an herbal compound with a few intriguing properties.
It may decrease the sensation of sweetness for sweet foods. It also seems to improve blood sugar levels, cholesterol, and triglycerides.
However, more evidence is needed to see its effects on weight loss.
Vanadium
Vanadium is a mineral that may improve blood sugar metabolism. But there isn't any research on it showing it can help fat loss other than minimal animal research.
Juniper Berries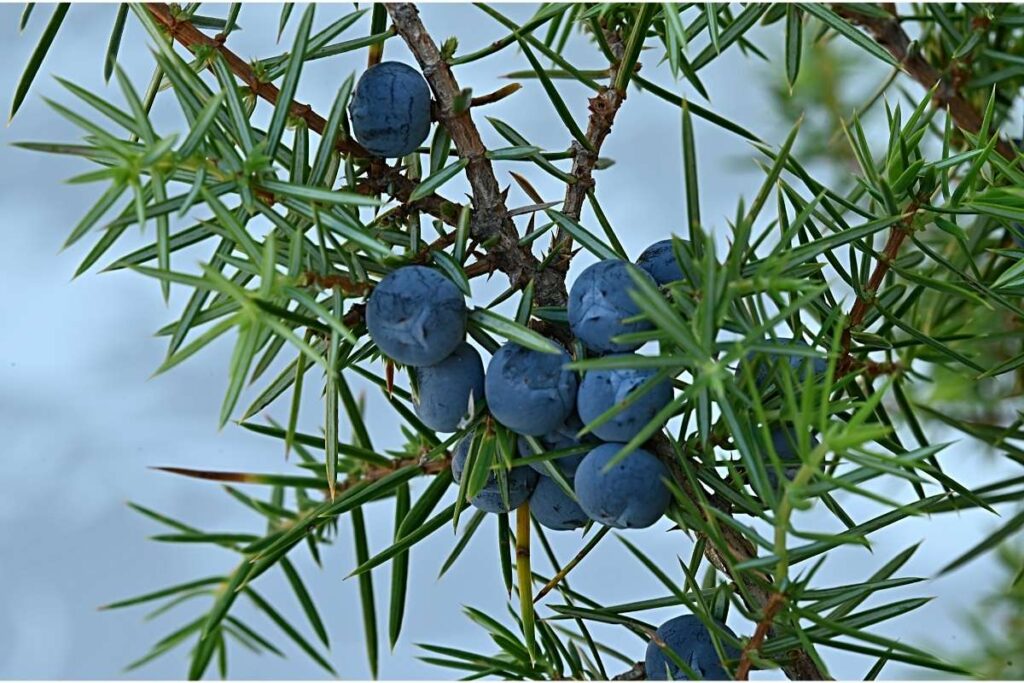 Juniper berries have high antioxidant content, but they haven't been studied to aid weight loss.
Licorice
Licorice (the plant, not the candy!) contains a few different bioactive compounds that have health benefits, such as antioxidant and anti-inflammatory effects.
Licorice may also affect fat metabolism. Some research shows it may mildly help with weight loss.
Effective dosage: 150 to 300mg
Alpha-Lipoic Acid
Alpha-lipoic acid is an antioxidant compound. And it also helps convert fatty acids from food into energy.
Overall, alpha-lipoic acid seems mildly effective for weight loss.
Effective dosage according to research: 300 to 600 mg
Yarrow
Yarrow is a medicinal herb with potential benefits for digestion and inflammation. But no research has shown any benefits for weight loss.
Cinnamon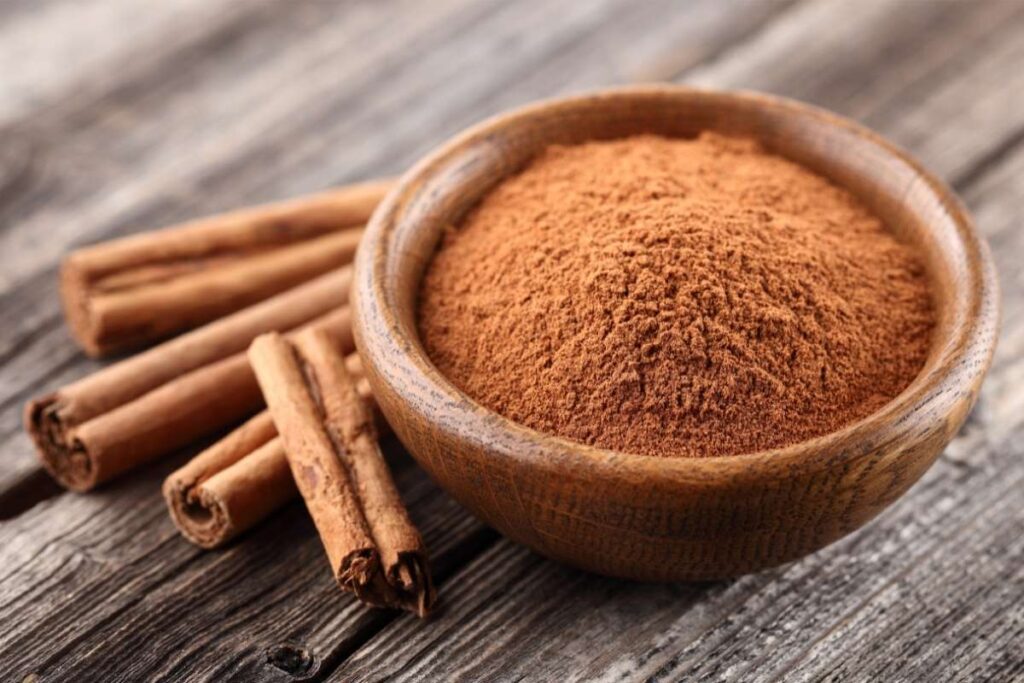 Cinnamon, one of the most common household spices, actually has a few health benefits.
Cinnamon may improve insulin sensitivity and blood sugar levels. And it may also improve cholesterol levels.
However, no research has shown that cinnamon directly benefits weight loss.
Effective dosage (for blood sugar/diabetes): 1 to 6g
PuraLean Pros and Cons
Here are the main pros and cons to consider:
Pros
Many ingredients for antioxidant support
Certain minerals may improve metabolism
Positive effects on cholesterol, triglycerides, insulin
Some ingredients may support weight loss (e.g. licorice, alpha-lipoic acid)
You only need one capsule per day
Cons
Unknown dosages
Many ingredients are ineffective
Many ingredients aren't well-researched
Expensive
Real Customer PuraLean Reviews
Listed below are a few real PuraLean customer reviews, including some of the major issues people have with the PuraLean weight loss pills.
"Really wanted to believe this would work! Watched a 45 min. video on who created this product for his wife that desperately needed to lose weight! Did absolutely nothing except one extra trip to the bathroom a day! That's it! Returned my purchase!" – Mary M.
"No weight loss seen. Per the advertisement, [there] should be no change in diet to see results…This product was selected to help me lose another two to 3 pounds but I have gained since on it." – Matt
There are a few rare positive PuraLean weight loss reviews, though, such as this one:
"This product is a wonderful appetite suppressant without side effects. It doesn't work like other "quick loss" products. I have lost 40 lbs. in 5 months, which seems safer than other proclaimed extreme weight loss products. No jitters, high blood pressure or gastrointestinal problems. I highly recommend this product." – Patricia S.
Alternatives to PuraLean
As you may have figured out, PuraLean is probably not one of the better products for weight loss,
Fortunately, there are other alternatives out there, such as LeanBean.
Check out the table below to see key differences and comparisons between the PuraLean supplement and LeanBean.
| | | |
| --- | --- | --- |
| Supplement: | PuraLean | LeanBean |
| Ingredient Quality | 2.5 out of 5 | 4 out of 5 |
| Fat Burning Ability | 2.5 out of 5 | 4 out of 5 |
| Appetite Suppression | 2 out of 5 | 3.5 out of 5 |
| Customer Reviews | 2.5 out of 5 | 4.25 out of 5 |
Overall, LeanBean seems to simply be a better and more effective product than PuraLean.
While PuraLean pills have a lot of unnecessary or ineffective ingredients, LeanBean has a much higher concentration of well-researched ingredients.
For example, LeanBean has glucomannan, garcinia Cambogia, and green coffee extract. These are three well-researched ingredients for fat loss, boosting metabolism, and appetite suppression.
And the reviews show the difference in product quality. Whereas most of the PuraLean customer reviews are negative, the vast majority of LeanBean customers cite positive effects, such as energy, weight loss, and even mood.
PuraLean Price
Each bottle comes with 30 servings (30 PuraLean pills).
The regular PuraLean price is $67 ($2.23/serving) for one bottle.
But you can save money by buying three bottles at a time, which costs $171 ($1.90/serving).
Or you can even buy six bottles at a time, which costs $282 ($1.57/serving).
Overall, this is a pretty expensive product. And it's definitely overpriced since some of the ingredients don't even work.
You do get free shipping in the US when you order three or six bottles at a time, but that's about the only positive from this section.
PuraLean Company Details
There isn't a whole lot of information on the PuraLean company.
Their main website is puralean.net.
You can contact them by email with questions, comments, or concerns at [email protected].
For order support, you'll have to contact ClickBank (clickbank.com) since that is the retailer of PuraLean.
Final Recommendations
That concludes this PuraLean review.
I must say, if you're looking for a potent weight loss supplement, you'll want to consider taking something other than PuraLean pills.
I know it can be annoying to find a product that's right for you. A lot of people are tired of not losing weight, having the same waist circumference, and just lacking the energy they need.
But it's unlikely that the PuraLean weight loss supplement will actually help you with any of those things.
If you think a weight loss supplement is the way to go, LeanBean has a much better ingredient profile. It's likely more effective for metabolism, energy, and weight loss.
If you're interested in learning all about LeanBean and seeing how it works, read our LeanBean review. And if you've tried either of these products, let me know your thoughts in the comments.
Frequently Asked Questions
What company makes PuraLean?
PuraLean is made by Fulman Labs. Although, on Amazon, it says the manufacturer is Ideal Performance, which makes a wide variety of supplements. 
What are the side effects of PuraLean?
One of the potential PuraLean side effects is gastrointestinal upset (including nausea and diarrhea), as some people have noted in their PuraLean supplement reviews and complaints.
Other reported side effects include headache and insomnia. 
Is PuraLean a scam?
Unfortunately, PuraLean is likely a scam. While a couple of ingredients may work, the vast majority of the ingredients in PuraLean are unlikely to do anything for weight loss. 
Most PuraLean weight loss customers state that they didn't see any (or negligible) results. 
More Product Reviews: