This post may contain affiliate links at no additional cost to you. As an Amazon Associate I earn from qualifying purchases. Click to view our full disclosure.
Welcome to my PhenQ review, where I'll dive into everything about this product to see if it's right for you.
Out of all of the fitness supplements, fat loss products are certainly one of the most popular categories.
And it's no wonder. Throughout my time as a holistic health practitioner, one of the most common goals I hear from clients is that they want to shed pounds to look and feel better.
Now, one little pill can never optimize fat loss on its own. It has to be combined with a healthy diet and exercise, among other factors like reducing stress and getting enough sleep.
However, there are certainly some supplements out there that seem to jumpstart the fat loss process.
In this article, I'll be going over all aspects of PhenQ to see how it works, the ingredients, potential benefits, safety, and if it can live up to its claims.
If you look around, there are other PhenQ reviews. But be sure to keep reading mine, because I provide the full, unbiased truth about PhenQ fat burner.
Snapshot Rating
Ingredient Quality: 4 out of 5
Dosage Strength: Medium
Brand Reputation: 4 out of 5
Price: Expensive
PhenQ Natural Weight Loss Supplement
PhenQ is a highly popular fat loss supplement that is designed to help you lose weight through five key mechanisms.
Pros:
A few well-researched, trademarked ingredients

Effective dose of caffeine

May enhance metabolism and thermogenesis

Includes some ingredients to suppress appetite

May improve energy
Cons:
Many ingredients are dosed too low

Contains artificial colors

Uses a proprietary blend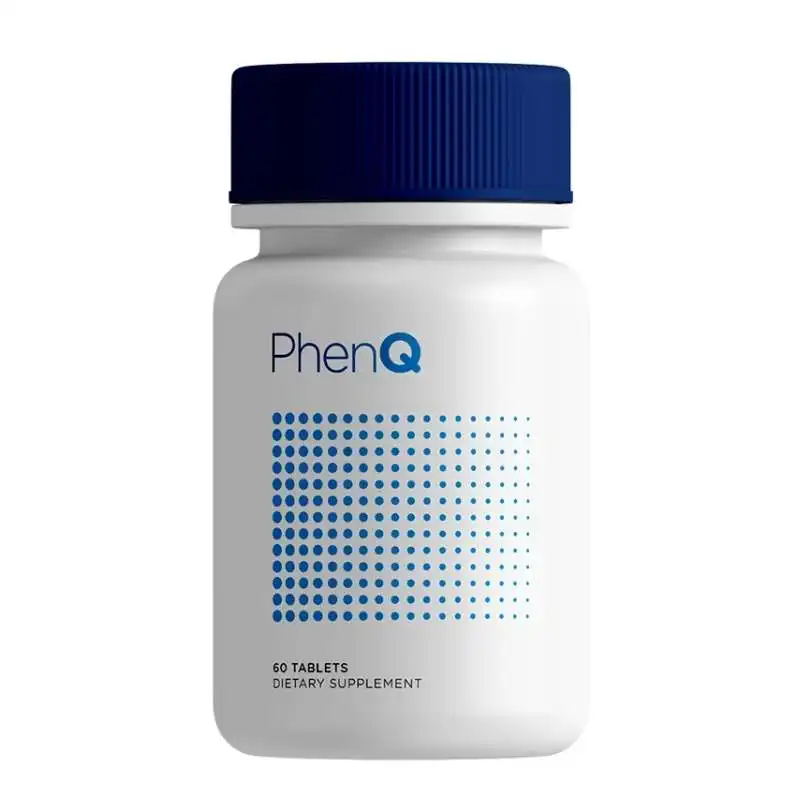 We are reader funded, which means we earn a small commission if you make a purchase, at no additional cost to you. We appreciate the support!
About PhenQ
The PhenQ brand is part of a larger brand called Wolfson Brands Limited. Their goal is to provide the highest quality supplements to give you the best results possible.
PhenQ emphasizes the use of well-researched yet innovative ingredients and formulas for its products.
They have a team of nutrition experts, fitness professionals, and health consultants to create the best products and help clients on their weight loss journey.
All of their supplements are manufactured in the US or UK in FDA-approved, GMP-certified facilities.
What is PhenQ?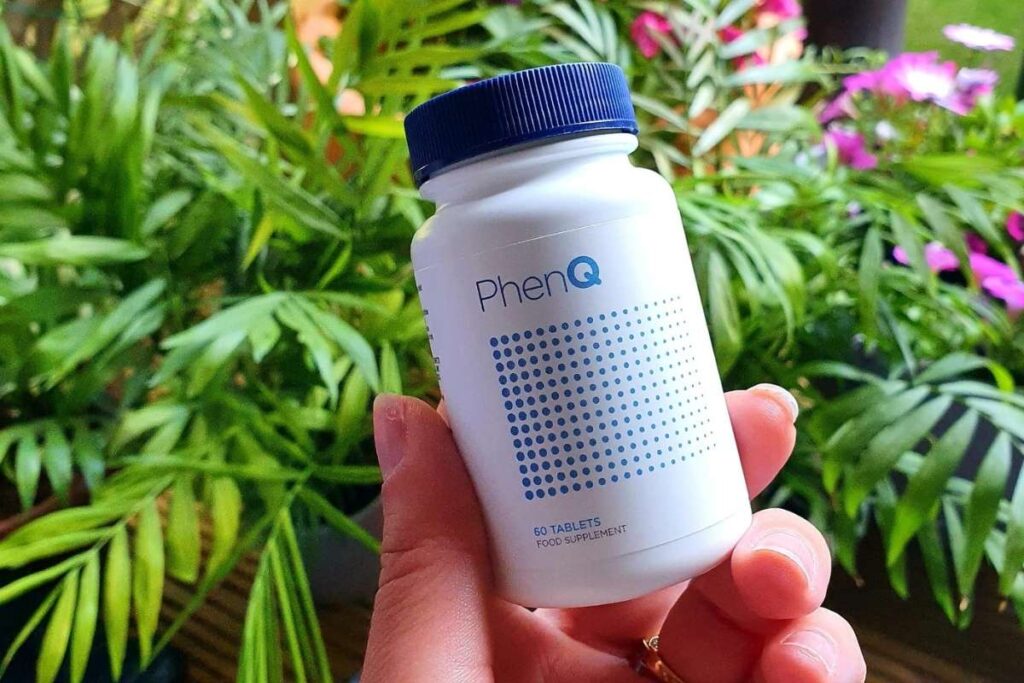 PhenQ is a highly popular fat loss supplement that is designed to help you lose weight through five key mechanisms.
PhenQ diet pills contain a proprietary, researcher-backed ingredient called ɑ- Lacys Reset. It's alongside numerous other ingredients to boost metabolism, increase thermogenesis, and scorch off the pounds.
They claim to have helped over 190,000 customers. Most of the PhenQ reviews out there are pretty positive.
The makers say it all comes down to their safe, natural formula that uses premier, science-backed ingredients to support peak metabolic health and get you to your best shape yet.
Is PhenQ safe?
A common concern many customers have with fat loss supplements is product safety. PhenQ claims to be safe and free from side effects due to the inclusion of all-natural ingredients.
However, the makers recommend that pregnant or breastfeeding women and anyone under 18 not take PhenQ.
Also, anyone taking medications or with a history of health problems should consult their doctor before taking PhenQ.
Things to Consider Before Buying PhenQ
Here are some important PhenQ factors that could be deal breakers or makers.
Pill Form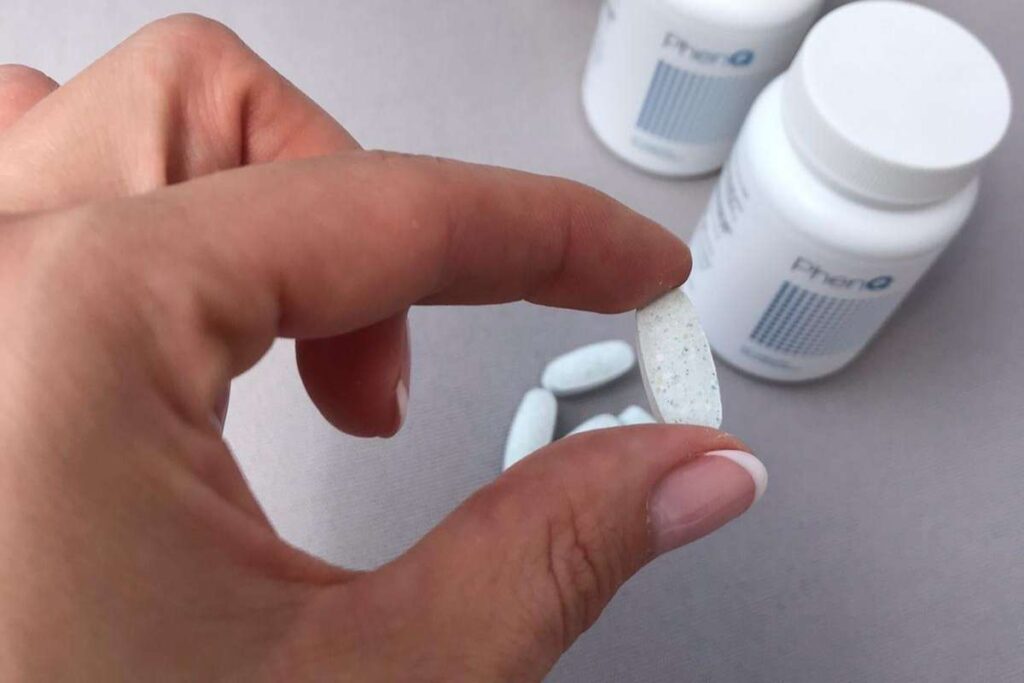 PhenQ comes in pill form, but you only have to take two pills per day. PhenQ diet pills are pretty small in size, so they wouldn't be as difficult to take as others.
Caffeine
There is a moderate dose of caffeine per pill (100mg). Since you are supposed to take two pills per day, this gives you 200mg of caffeine.
As a result, most people shouldn't take PhenQ later than in the early afternoon. Otherwise, it could disrupt your sleep.
Stimulant-sensitive people may wish to eliminate other sources of caffeine from their diet while taking PhenQ.
Artificial Ingredients
None of the active ingredients are artificial. That said, PhenQ does have some artificial ingredients in the pill encapsulation, including artificial colors (blue #1), magnesium stearate, and propylene glycol.
Price
The regular price of PhenQ costs over two dollars per serving, so it's not that cheap. However, they have a couple of ways that you can save money by buying in bulk.
PhenQ Features
Now it's time to go over some key features of the PhenQ fat burner product. Let's see what may set this product apart from other fat loss products.
60-Day Money-Back Guarantee
If you're worried about wasting money on a fat burner that might not work, PhenQ may be an option for you due to the low risk involved.
PhenQ offers a 60-Day Money-Back Guarantee. You can try it out for a good two months before determining if it's right for you or not. And that should be plenty of time to figure out if it's working.
Natural Ingredients
You may be worried about consuming harsh stimulants including synephrine and ephedrine.
Fortunately, all of the active ingredients in PhenQ claim to be natural and safe. And there aren't any potent stimulants that may cause cardiovascular problems.
As a result, PhenQ is designed to naturally support your fat loss journey while leaving you with more peace of mind and decreasing the risk of possible side effects.
Thermogenesis and Metabolism-Boosters
Part of the reason you may struggle to lose weight is that you simply don't have the time and energy that you need.
Unlike when you were younger, perhaps now you have a lot more stress to deal with. As we get older, we take on more responsibility at work and at home with our families.
Plus, men and women can experience hormonal and certain metabolic changes as they get older. This can decrease energy levels and motivation, all of which make it harder to exercise regularly.
As a result, if you simply can't do the things that you need to optimize your metabolism and overall health, you may need some extra help.
And this is where PhenQ comes into play. It claims to contain key, research-backed ingredients to enhance thermogenesis and boost your metabolism, such as Capsimax and ɑ- Lacys Reset.
This may help you burn more calories, even while at rest, which could enhance fat loss. That means that it may help you burn calories even on those busy, stressful days where you're stuck in the office all day.
Reduced Fat Accumulation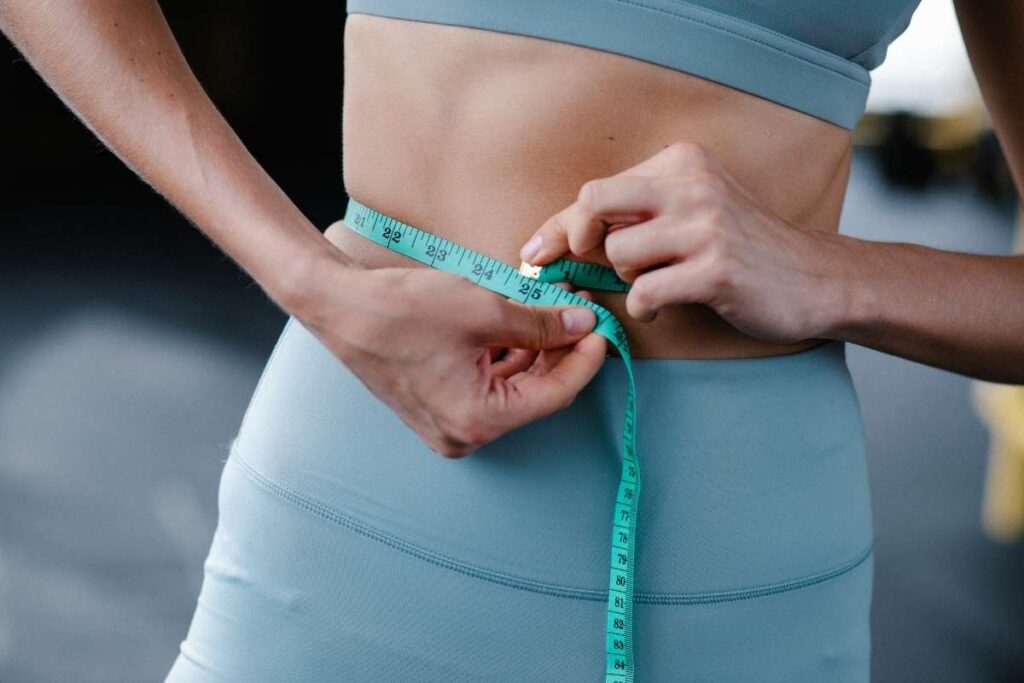 If you eat a poor diet and don't exercise, you may be sending your body the wrong messages that could lead to an increased propensity to store fat.
PhenQ is advertised to reduce the body's ability to store fat cells and even prevent fat cells from growing.
They say this is partly due to the capsaicinoids found in Capsimax along with other ingredients.
I'll tell you more about those coming up.
Banish Cravings
Fat loss can be a struggle if you have strong cravings and constantly give into high-fat and/or high-sugar foods.
PhenQ promises to crush your food cravings for sweets and carbs and promote a feeling of fullness. This is allegedly achieved with chromium picolinate, caffeine, and nopal cactus.
Again, I'll tell you more about these ingredients in a minute.
For now, understand that those effects are intended to encourage a significant reduction in calorie intake. This makes it easier to stay in a caloric deficit, which is required for fat loss.
A deficit means that you're taking in fewer calories than you burn, which makes the body burn fat for fuel.
Improved Energy and Mood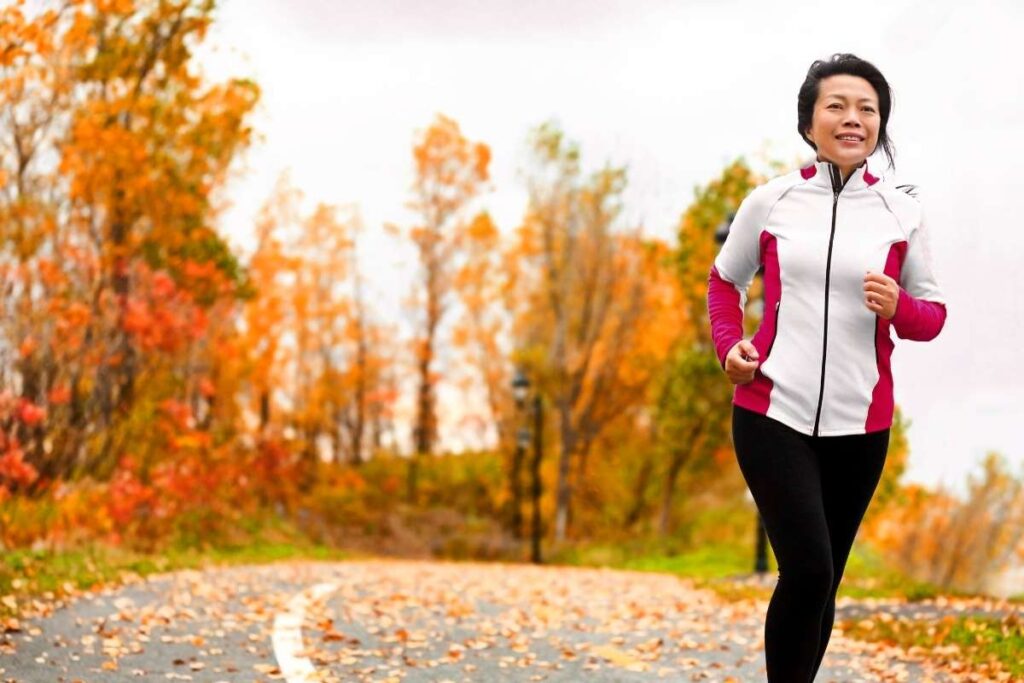 If you often struggle with low energy and poor mood while dieting, you may have an even harder time losing weight.
For example, without enough energy, you won't be able to exercise as often or as hard. And if you're dealing with a low mood, you may be more likely to turn to calorie-dense comfort foods to feel better.
But PhenQ may be able to help combat all of this with stimulating and energizing ingredients.
Specifically, PhenQ has l-carnitine to decrease mental fatigue and help sustain mood and motivation. It also contains caffeine to give you a boost in energy and mood to help power through your workouts.
All in all, PhenQ claims to help make the fat loss process a little less dreadful (and maybe even enjoyable?).
Suitable for Vegans
While vegans and vegetarians take extra care to make sure they can use different supplements, they shouldn't have to worry here.
All of the ingredients in PhenQ are suitable for vegetarians and vegans.
Does PhenQ really work?
These claims are all well and good, but you're probably still wondering if PhenQ diet pills actually work.
And based on the research I've seen, it is likely that PhenQ will work as a fat burner.
The ingredients seem to have a solid amount of research behind them. And they have been shown to positively affect several aspects of fat loss, including metabolism, thermogenesis, satiety, and craving reduction.
There are also plenty of positive PhenQ customer reviews that detail fat loss success stories.
But we'll get into those PhenQ weight loss reviews a little bit later.
Next, I'm going to get into the nitty gritty of this PhenQ review by taking a look at the specific ingredients and their potential benefits.
PhenQ Ingredients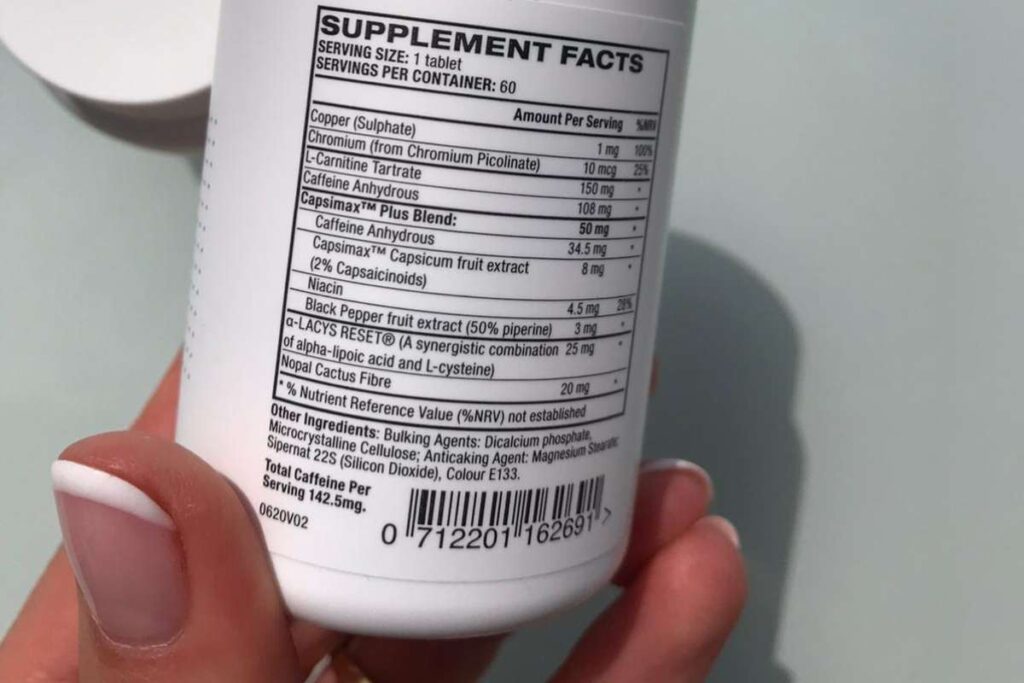 PhenQ diet pills are very intriguing in that they claim to offer a 5-in-1 fat loss-targeted formula.
And here are the specific ingredients in PhenQ that are purported to deliver those benefits.
Capsimax Powder
α-Lacys Reset
Piperine
Vitamin B3/Niacin
Chromium Picolinate
Caffeine
Nopal Cactus Fiber
L-Carnitine Fumarate
Calcium Carbonate
All dosages listed below are based on two pills/tablets. These are the amounts you'd be taking each day, since you're supposed to take one pill, twice per day.
Capsimax Powder (N/A)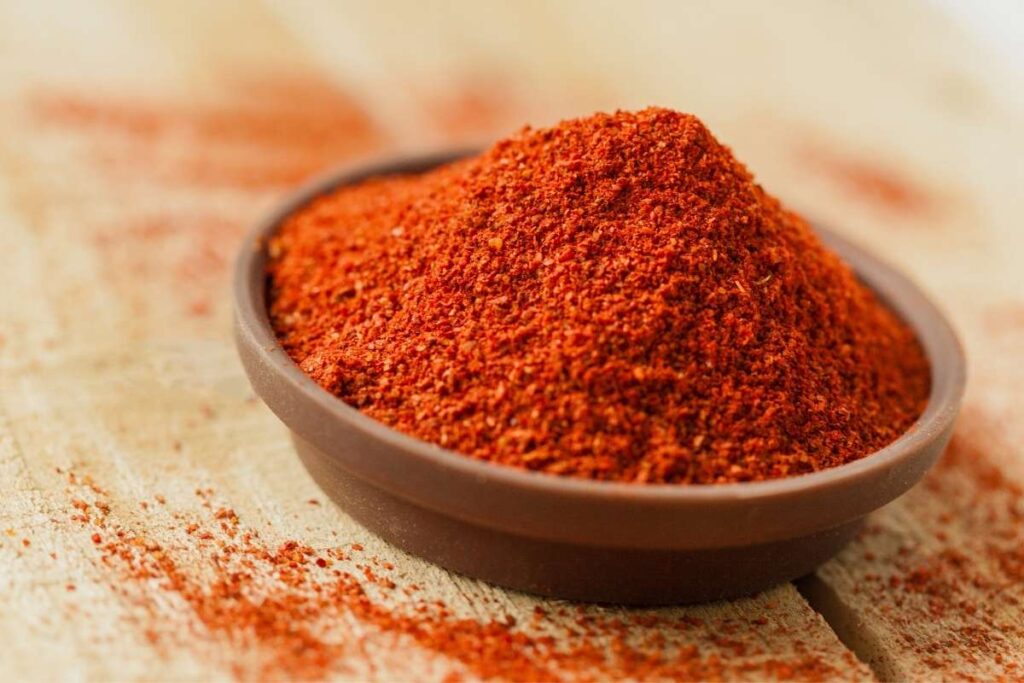 Capsimax is a trademarked form of cayenne pepper extract. It is rich in capsaicinoids, which are thought to have many health benefits.
Capsaicinoids have been shown to increase energy expenditure, thermogenesis, and overall metabolism. Essentially, this means that capsaicinoids help your body increase the generation of food into energy and heat, which burns calories.
On top of this, capsaicinoids may also be able to suppress appetite, which may make you eat less.
Plus, specific research on Capsimax has shown that it may reduce appetite and decrease body fat and total fat mass.
Effective dosage according to the BMC Obesity Journal: 2 to 4mg
α-Lacys Reset (50mg)
α-Lacys Reset is a trademarked form of alpha-lipoic acid (ALA) and l-cysteine, which PhenQ says is a synergistic combination.
ALA is a natural compound found in the body that helps enzymes turn food into energy. Plus, ALA offers antioxidant effects.
Some research shows that ALA offers mild weight loss effects.
L-cysteine is a non-essential amino acid that may reduce feelings of hunger and suppress appetite.
However, some research shows that higher levels of cysteine actually are related to increased body weight, so the effectiveness is unclear.
And research on α-Lacys Reset found that it helped overweight individuals lose body fat, decrease total weight, and increase muscle mass.
Effective dosage: N/A
Piperine (N/A)
Piperine is a compound found in black pepper. Piperine has been shown to improve many aspects of metabolic health, such as insulin sensitivity, cholesterol, and triglyceride levels.
It also enhances the bioavailability of other ingredients, which may make them more effective.
Bioavailability is the degree to which a given ingredient can be absorbed and actively used by the body. So, increasing bioavailability ultimately increases a particular ingredient's effective actions.
Effective dosage: 20mg
Vitamin B3/Niacin (N/A)
Vitamin B3, also known as niacin, plays a few roles in energy metabolism and enzyme function.
Niacin seems to be able to improve HDL cholesterol and triglyceride levels.
However, more research is needed to determine if it's effective for weight loss.
Effective dosage: N/A
Chromium Picolinate (160mg)
Chromium picolinate is a trace mineral compound with picolinic acid. Chromium is significantly involved in energy metabolism, which means it can help turn the food you eat into energy.
Chromium picolinate can also increase insulin sensitivity, which means that it helps the cells in the body use sugar more effectively for energy.
Plus, chromium may be able to suppress appetite and stimulate thermogenesis and energy expenditure, meaning you are more likely to burn off food and calories for energy.
Overall, research suggests a small benefit of chromium picolinate for weight loss.
Effective dosage based on limited research: 1,000 to 2,000mcg
Caffeine (200mg)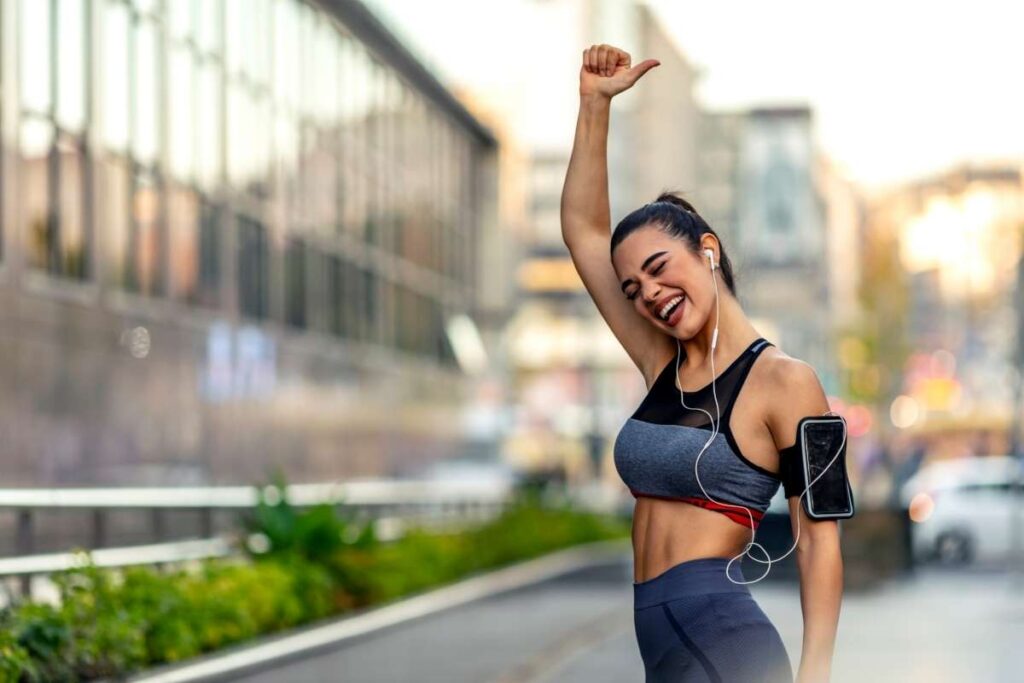 Caffeine.
Everybody knows about this popular stimulant.
Not only can it increase energy, alertness, and mood, but it may also slightly boost metabolism and enhance thermogenesis.
On top of that, caffeine can also suppress appetite, just like most other stimulants.
Research indicates that caffeine is mildly effective for decreasing weight, body fat, and BMI.
Effective dosage: 200mg
Nopal Cactus Fiber (40mg)
Unlike caffeine, nopal cactus fiber is probably an ingredient most people have never heard of.
Nopal cactus, also known as the prickly pear cactus, contains fiber that may bind to fat, which results in reduced energy absorption.
And small amounts of research show that cactus fiber may enhance fat secretion, which may aid weight loss since more fat is excreted out of the body rather than stored.
Effective dosage: N/A
L-Carnitine Fumarate (300mg)
L-carnitine fumarate is a form of the amino acid l-carnitine.
Carnitine plays a role in energy metabolism and helps convert fatty acids into energy.
Current research shows that carnitine supplementation has modest benefits for weight loss and body fat reduction, particularly in overweight and obese people.
Effective dosage according to research: 500 to 2,000mg
Calcium Carbonate (460mg)
The last ingredient in PhenQ is calcium carbonate, a form of calcium.
Calcium is believed to aid weight loss by increasing fat secretion, fat oxidation (i.e. fat-burning), and insulin sensitivity.
Overall, calcium supplementation has mild benefits for weight loss.
Effective dosage according to Examine: whatever amount is needed to reach the RDI. Supplementing beyond the RDI doesn't seem to lead to any greater benefits.
PhenQ Pros and Cons
In this section, you'll find the main pros and cons of PhenQ diet pills. Let's take a look at some of the main benefits and potential drawbacks of PhenQ.
Pros
A few well-researched, trademarked ingredients
Effective dose of caffeine
May enhance metabolism and thermogenesis
Includes some ingredients to suppress appetite
May improve energy
Cons
Many ingredients are dosed too low
Contains artificial colors
Uses a proprietary blend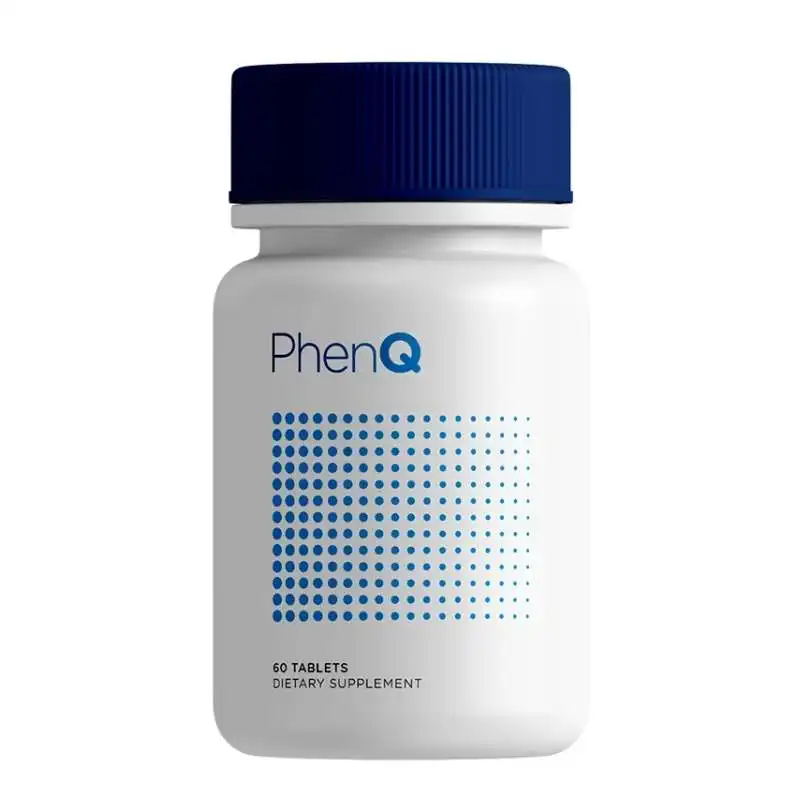 We are reader funded, which means we earn a small commission if you make a purchase, at no additional cost to you. We appreciate the support!
How to Use PhenQ
You are supposed to take PhenQ twice per day: one pill with breakfast and one pill with lunch.
It is also recommended to not take PhenQ fat burner after 3 pm to avoid sleep disruption.
Recommended Dosage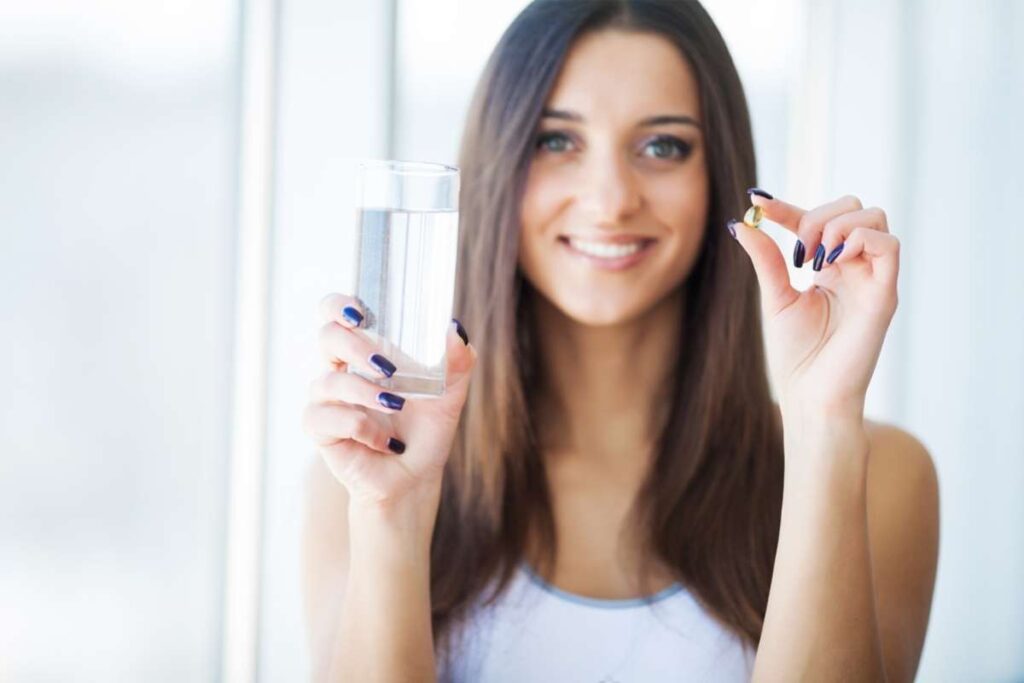 The recommended dosage is two pills/tablets daily. Do not exceed the recommended dosage.
Real Customer PhenQ Reviews
Now, let's take a look at some real PhenQ reviews to see what users are saying.
With any diet or supplements, results do vary from person to person and we don't know if they exercised or followed a diet all while using PhenQ.
Here are some PhenQ before and after pictures and some PhenQ real reviews: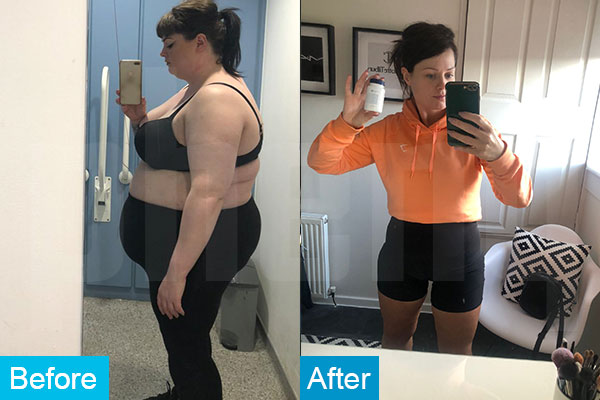 "I am the happiest I have been in years. I've dropped three dress sizes in just 12 weeks using PhenQ" -Amy C.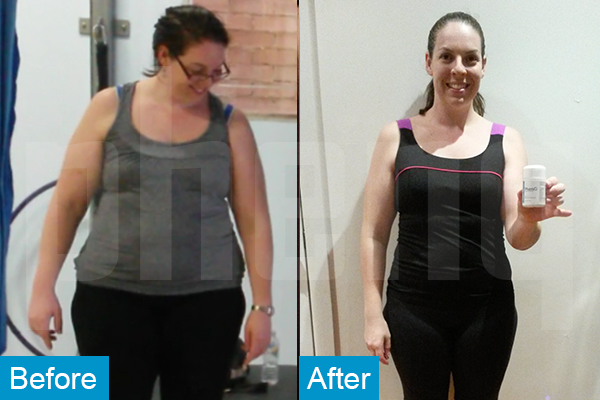 "I think it took me about 2 weeks to start seeing results but then they started coming in and I took after photos to compare. I lost 11 lbs in 1 month thanks to PhenQ! Overall I feel more confident, I can see my wife proud of my change and I have so much more energy" – Ghislain R.
"Combined with a diet change and some exercise, so far I lost 9 lbs in 1 month with the help of PhenQ! Overall I am very satisfied, but I feel that my transformation is not over and will continue taking for 3 months more to get the maximum results possible!" – Axelle W.
Alternatives to PhenQ
PhenQ is certainly not the end-all-be-all, so I found some other possible fat loss supplements that may work for you.
A few solid alternatives to PhenQ could be Nucific Bio X4, LeanBean, and Hourglass Fit.
Nucific Bio X4
Nucific Bio X4 is a unique fat loss supplement with a formula that consists of probiotics, enzymes, and herbal compounds.
Pros
May suppress appetite and cravings
Includes metabolism boosters
Probiotics and digestive enzymes for digestion/gut health
90-Day Money Back Guarantee
Cons
Pretty expensive
Uses proprietary blends
LeanBean
LeanBean is a natural fat burner made specifically for women. It is made to increase energy, toning, and fat burning to give women a wide variety of benefits.
Pros
Clinical dose of glucomannan for appetite suppression
Includes thermogenic ingredients (e.g. green coffee extract)
Vitamins and minerals for metabolism support
90-Day Money Back Guarantee
Cons
Expensive
A few ingredients are underdosed
Some ingredients aren't effective/lack evidence
Please check our full LeanBean Review.
Hourglass Fit
Hourglass Fit is a caffeine-free, natural weight loss supplement designed specifically for women.
Pros
Clinical dose of glucomannan
Ingredients for appetite suppression (e.g. 5-HTP)
Includes Capsimax and other thermogenics
Vitamins and minerals for metabolic support
Cons
Expensive
Some ingredients aren't very effective
Please check our full Hourglass Fit review.
Health Benefits of PhenQ
At this point in my PhenQ review, we address the specific health benefits you may get from PhenQ.
Results may vary among individuals, but there is the potential for the following:
Appetite and Cravings Reduction
Energy Boost
Mood Enhancement
Fat Burning
Inhibit Fat Storage
Appetite and Cravings Reduction
PhenQ includes a couple of ingredients that may be able to suppress your appetite and reduce cravings, such as Capsimax and caffeine.
A reduction in cravings, especially for high-calorie foods, may make it easier for you to stick to a caloric deficit and lose weight.
Energy Boost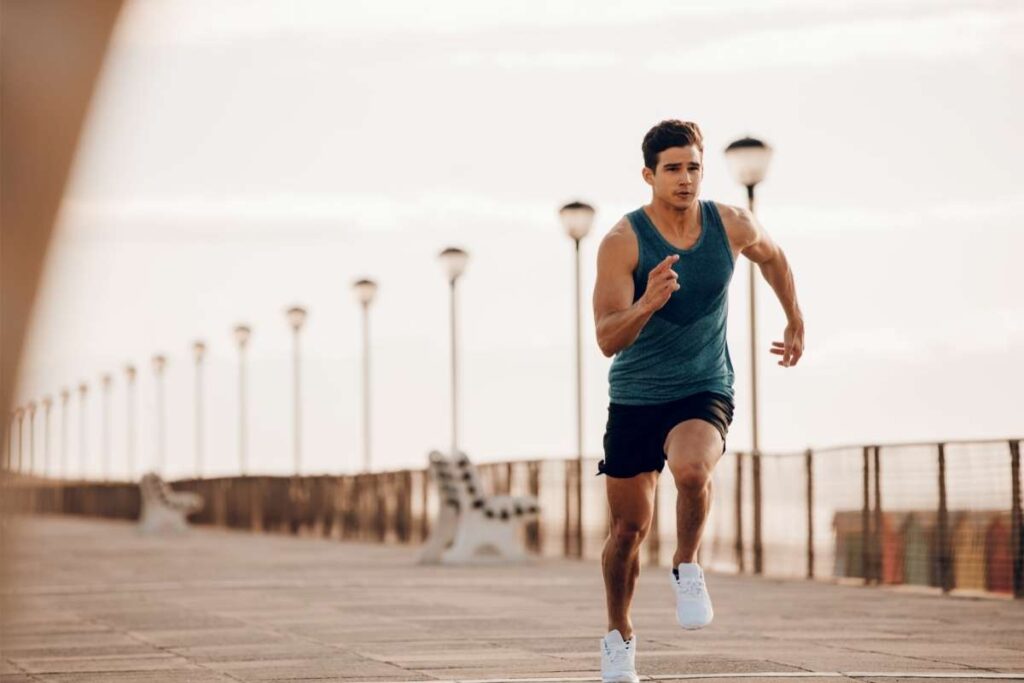 With caffeine, carnitine, and α-Lacys Reset, you may experience greater physical and mental energy levels.
This can not only increase calorie-burning, but it may give you more energy to work out and burn off even more calories.
Plus, it may help combat fatigue often associated with low-calorie dieting.
Mood Enhancement
It is also possible that PhenQ will enhance your mood with ingredients such as caffeine and carnitine.
It's not a guarantee, but you may get more mental energy and a boost in neurotransmitters that could keep your mood more stable during the diet process.
Fat Burning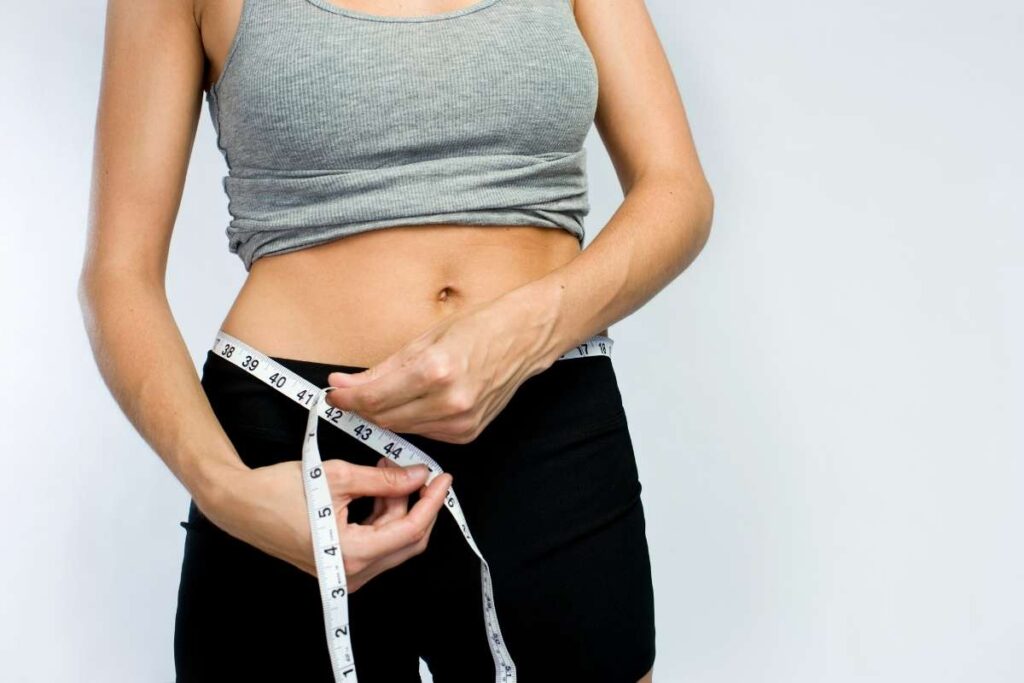 PhenQ is also designed to directly increase fat burning with various thermogenic ingredients including Capsimax and chromium picolinate.
This may increase your metabolism even while at rest and during exercise, so you can burn more calories throughout the day and possibly scorch off fat.
Inhibit Fat Storage
A complementary effect to fat burning is decreasing fat storage.
PhenQ uses ingredients such as nopal cactus fiber and calcium carbonate, which may enhance fat secretion and limit fat storage. That may very well help you lose fat a bit quicker and decrease the risk of gaining it back.
Potential Side Effects of PhenQ
Overall, PhenQ's potential side effects should generally be mild. Some possible side effects of PhenQ are anxiety, jitters, and insomnia (from caffeine).
Other potential side effects include upset stomach, nausea, and related gastrointestinal symptoms, as well as headache and dizziness.
Additionally, niacin can cause flushing in high amounts for some people. Although, the dosage in PhenQ (which isn't listed; it's part of a blend weighing only 50mg) may not be high enough to cause that problem.
PhenQ Price
Each bottle of PhenQ has 30 servings (60 pills).
The regular price for one bottle is $69.99 ($2.33/serving).
But you can also save quite a bit by buying in bulk.
If you buy two bottles, you get one bottle free, for a total price of $139.99 ($1.56/serving).
And if you buy three bottles at a time, you are rewarded with two bottles free, for a total price of $209.99 ($1.40/serving).
This is a relatively expensive product overall, especially if you only buy one bottle at a time.
My recommendation would be to buy one bottle at first. If you find that it works, definitely go with the bulk options to save money.
PhenQ Shipping and Returns
PhenQ is unique in that they offer free worldwide shipping and delivery.
They have warehouses based in the US, UK, and Germany. So, they ship from whatever warehouse is closest to your location
PhenQ also offers a 60-Day Money Back Guarantee for unsatisfied customers. Just return the product within 67 days of receiving your order to receive a full refund minus shipping.
The product must be returned in its original packaging. (67 days is for 60 days of trying the product out and seven days to return it).
PhenQ Company Details
PhenQ is supplied and manufactured by Wolfson Brands Limited.
You can go to their main website at phenq.com.
You can email PhenQ with comments, questions, or concerns at [email protected].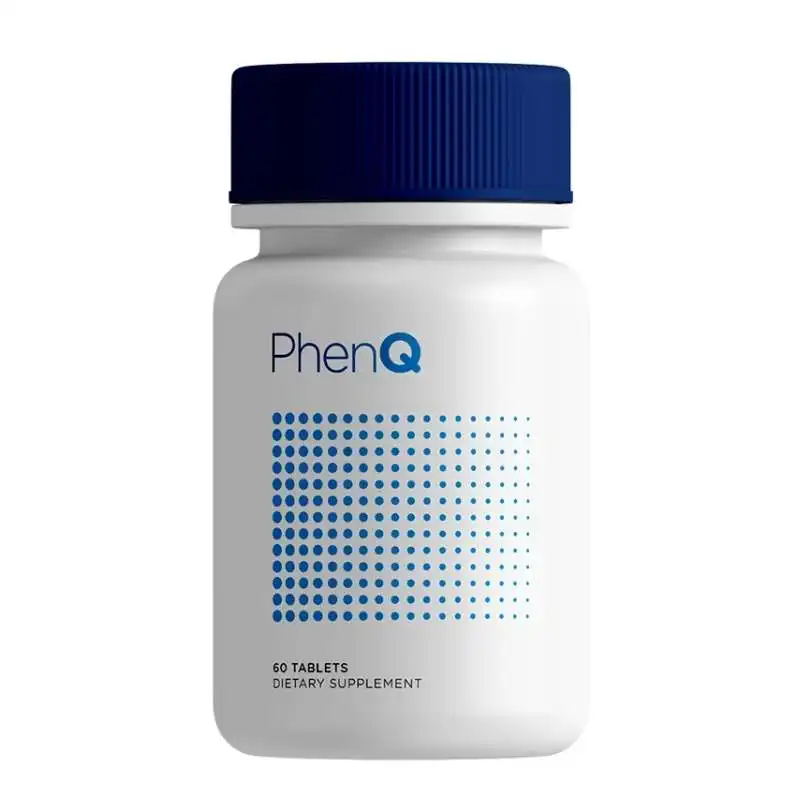 We are reader funded, which means we earn a small commission if you make a purchase, at no additional cost to you. We appreciate the support!
Final Recommendations
You've reached the end of my PhenQ review. I hope you now know everything you need to know about this fat burner!
The world of fat loss supplements can be tricky to maneuver. The last thing you need is to waste your time and money on something that doesn't work.
After all, so many of us are sick of staying at the same weight (or even gaining weight) despite taking the right steps.
If this is you, PhenQ may be just what you're looking for to give you a jumpstart in your fat loss journey.
While it's no miracle worker, PhenQ does have a nice array of research-backed ingredients to support fat burning, metabolism, craving reduction, and energy enhancement.
These benefits may be just what you need during dieting phases that are often tough and demanding.
So, if you're interested in trying out PhenQ, check it out here on this product page, and if you've tried it, let everyone know what you think in the comments.
Frequently Asked Questions
How long does it take to see results from PhenQ?
Every individual is different, so there isn't a specific answer. 
In general, it seems that most users start seeing results after two weeks or so. But the amount of time it takes to achieve your goal weight depends on how much weight you have to lose in the first place.
How much weight can you lose in a month on PhenQ?
Again, everyone is different. But when combined with a healthy diet and exercise, PhenQ may help you to lose around 8 to 10 pounds per month. 
What are the side effects of PhenQ?
Possible side effects of PhenQ include anxiety, jitters, insomnia, headache, dizziness, upset stomach, nausea, and flushing.
Does PhenQ work right away?
The ingredients in PhenQ are designed to work right away. But noticeable fat loss may not occur until a couple of weeks in. You also have to make sure you combine this with a caloric deficit. Otherwise, it won't work.
Do I need a prescription to take PhenQ?
No, you don't need a prescription to take PhenQ.
Where to buy PhenQ?
You can buy PhenQ on the PhenQ website at this link. 
Popular Fat Burners