This post may contain affiliate links at no additional cost to you. As an Amazon Associate I earn from qualifying purchases. Click to view our full disclosure.
Are you looking for some guidance to transform your health? Welcome to my Body Beast review!
What do we look for in an exercise and nutrition program? It should give you your money's worth, be geared toward your goals, and fit what you can commit to.
As a personal trainer and nutritionist, numerous clients have shared a lot about programs they've done in the past. They've revealed the good, the bad, and the ugly!
Thoroughly researching programs like Body Beast ahead of time is a great way to make sure that you're in good hands as you develop new, healthy habits.
In addition to Body Beast reviews, check out our Superhero X12 review, as our research has concluded it's a better alternative to Body Beast.
One notable plus of Superhero X12 is that, unlike Body Beast, it is constantly being updated with helpful and time-relevant information.
It is also designed so beginners don't feel overwhelmed. You get over 75 step-by-step exercise videos to provide you with visuals by a certified strength and conditioning coach.
Overall, it's much more manageable and realistic compared to the Body Beast program, which I'll tell you a lot more about today.
Let's begin.
About The Body Beast
Body Beast is a program provided by BeachBody on Demand. It lasts 12 weeks and promises to get you lean and ripped in no time.
The program is advertised for anyone, no matter their age or experience level.
Body Beast consists of a series of workout videos that you can follow along with from your own living room. The workouts take as little as 30 minutes to complete. The only truly necessary equipment includes dumbbells and a bench.
Who is Sagi Kalev
Born in Israel, Sagi started his fitness journey 25 years ago.
After discovering his passion for exercising and nutrition, he started fitness modeling, acting, and competing in bodybuilding competitions.
He has been on numerous magazine covers, including Muscle & Fitness and Iron Man. He also went to the University of Central Florida and got a degree in physical education with a minor in nutrition.
As of 2003, Sagi has started helping numerous people transform their physiques through his personal training efforts, and this is how Body Beast was born!
What is BeachBody on Demand?
BeachBody on Demand is one of the largest platforms for online workouts. You can access many programs, including 21 Day Fix and FIRE AND FLOW, through the platform.
If you aren't the biggest fan of having a gym membership and dealing with the commute, then you would likely benefit from regular exercise at home.
BeachBody on Demand allows you to have your choice of workout to help you achieve your personal fitness goals.
Things to Consider Before Buying the Body Beast Program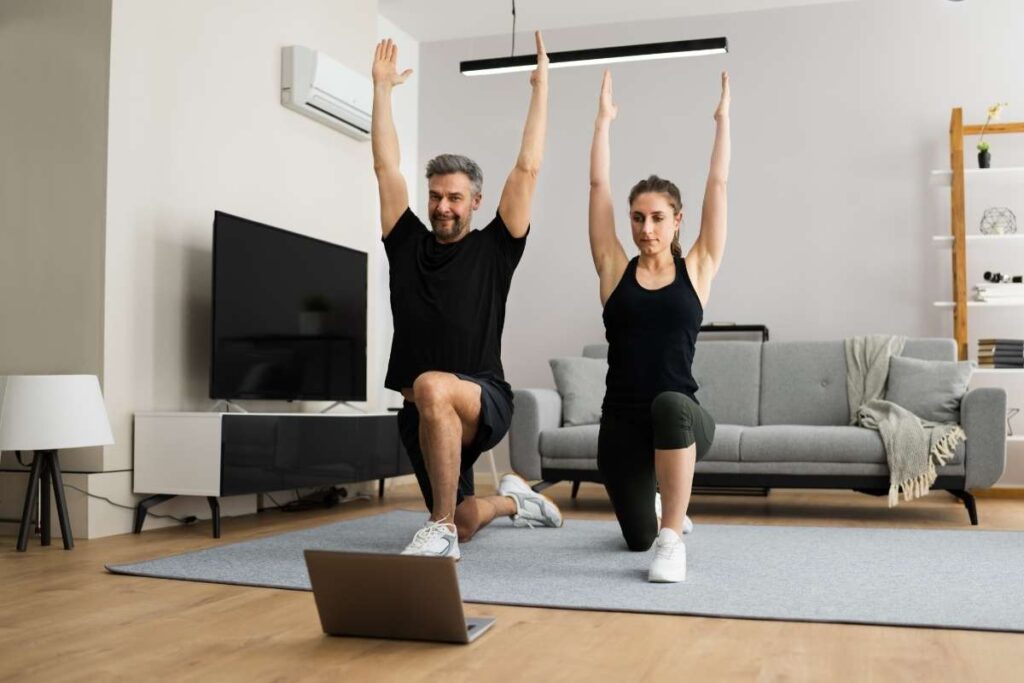 1. Online Program Only
Some people prefer having workout guidance in person, while some like it better online.
It is important that you are aware that all of the workouts and supporting materials of the Body Beast program are provided solely online.
2. Subscription-Based
Similar to a streaming service, you do have to pay monthly or annually to have access to the workout videos provided by BeachBody on Demand. Of course, this includes the Body Beast videos.
If you decide at any time that you no longer want to be subscribed, you can cancel. BeachBody on Demand provides a Money Back Guarantee (MBG) with all of its programs. You have 30 days to ask for a refund if you're not 100% satisfied!
3. Requires Equipment
While the equipment required for the Body Beast program certainly isn't outrageous, it is important to know that you need more than just your body weight to complete the workout videos.
4. Self-Motivated
Because you will not receive any customized or one-on-one attention during the Body Beast program, you will have to rely on yourself for motivation.
At the end of the day, self-discipline is essential for maintaining a healthy lifestyle. However, no one is motivated 24/7.
If you are having an off day, this program cannot provide that extra inspiration boost to get you to complete the workout of the day.
5. No Personalization
When you work with a personal trainer, whether it be through one-on-one sessions or they design a workout plan for you, a huge perk is that it's tailored to your needs.
General workout plans will certainly provide many benefits. However, the odds of you being able to achieve your optimal physique through a program that doesn't consider your unique challenges are slim.
6. Time Commitment
While many of the workouts can be done within 30 minutes, the overall program recommends you exercise six days a week to achieve ideal results.
When you sign up for the program, a workout calendar is provided so you understand when each workout is meant to be completed.
Only one day per week is designated as a rest day, so you must determine beforehand whether or not this is realistic for your current lifestyle.
Body Beast Features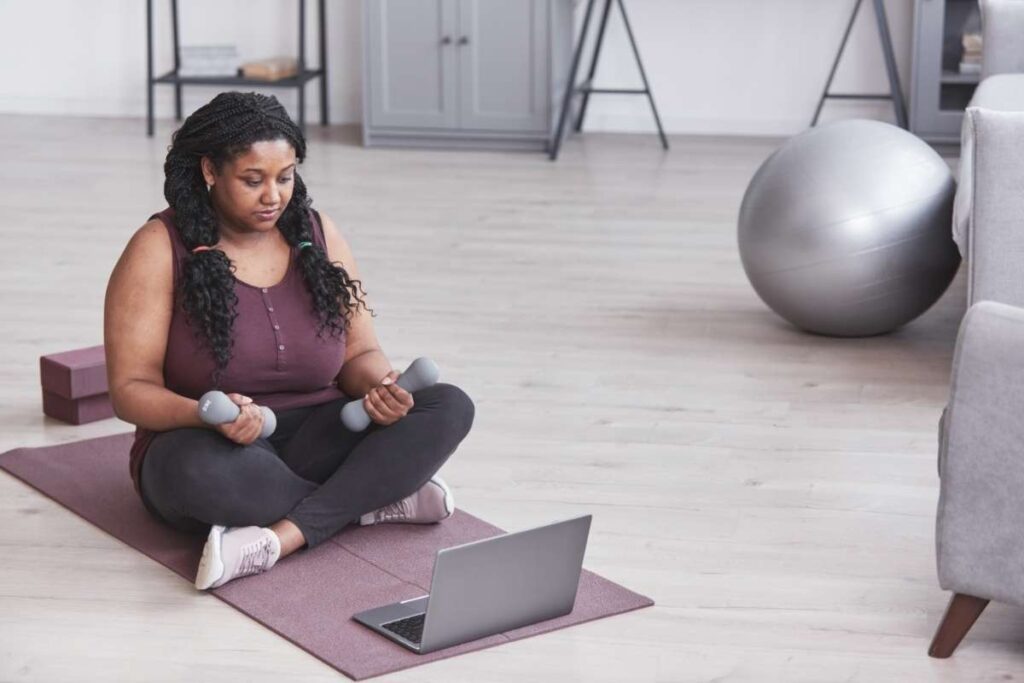 1. Workout from Home
The main feature of the program are the workouts. Many workouts have been designed to go along with each other and help you achieve a leaner, more muscular physique.
In the videos, you will see your primary fitness instructor guide other individuals through the workouts, so you have a clear visual of form and timing.
2. Supporting Materials
Along with the videos, some supporting materials have been created to help you optimize your results. A few of these include the workout calendar, overall fitness guide, and eating plan.
3. Program Overview
Before you even get started, take a look at the program overview to get a better understanding of the commitment required for the Body Beast program. Gauge what results you should expect to achieve if you stick with it for the whole 12 weeks.
4. Bodybuilder Expertise
Sagi Kalev is the brain behind the Body Beast workout program. He pulled from personal experience as a competitive bodybuilder.
While the average person does not need to eat and train like someone prepping for competition, Sagi has the insight as to what needs to be done to make transforming your physique actually happen.
Body Beast Program Overview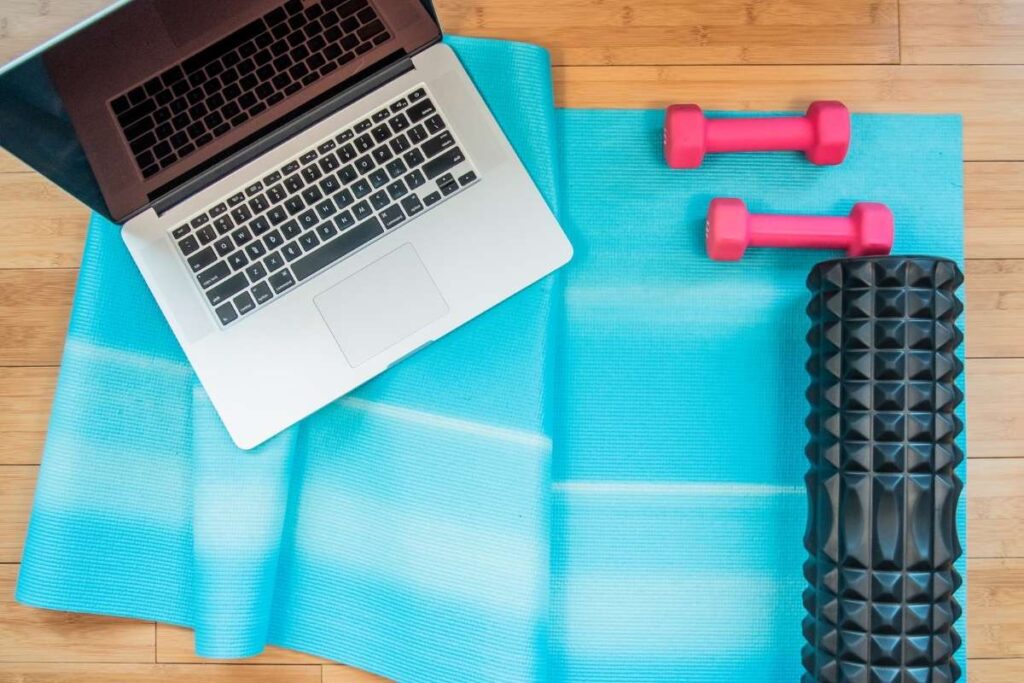 When you join the Body Beast program, you are supplied with online materials in addition to the workout videos.
Take a look at the following guides and PDFs to get a better understanding of what the overall program entails.
Quick Start
The Quick Start guide illustrates four essential steps for you to take before starting the program. These steps provide you with more information on how everything is going to work and how to join the BeachBody community.
Fitness Guide: The Book of Beast
In addition to the Quick Start guide, be sure to thoroughly read the fitness guide before starting your first workout, as it is abundant in information!
Learn more about who the creator of Body Beast is and why he created this program in the way he did. The beginning of the guide offers a general overview of the program and helpful safety guidelines, too.
As you keep reading, you learn more about equipment requirements, tips for the workouts, and how to utilize the program to prepare for a bodybuilding competition.
While the fitness guide is helpful overall, it is important to note that at one point, it skips from page 19 to page 82. You lose out on a ton of information claimed to be included in the Table of Contents.
Quick Start Nutrition Plan
While the Body Beast program is centralized around exercise, Sagi also knows that nutrition plays a huge role in your results.
For example, if you're constantly exercising but also overeating, you will not be able to achieve the lean physique you desire.
This is because you're still in a caloric surplus and the body isn't burning stored fat for fuel.
So, with the BeachBody program, you're given a nutrition plan. The first third of this PDF is practically all advertisements for various BeachBody supplements and other products with random nutrition tips sprinkled throughout.
As a nutritionist, I personally believe that these supplements can be omitted from your diet. Just focusing on consuming whole, nutrient-dense foods is all you need to do to prosper.
Once you get past that section, you can read about valuable nutritional advice and take a look at the many healthy and tasty recipes provided!
A calorie guideline is provided before the recipe section. You may disregard this as it is too generalized considering how different everyone's body is.
Overall, the recipes look healthy and straightforward to prepare. However, some of them contain more ingredients than you might think is worth throwing together into a dish, so be mindful that not everything will be cost- or time-friendly.
Eating Plan
Are you someone who needs a bit more structure when it comes to what you should be eating while losing weight or gaining muscle?
This eating plan provides extensive information on how to create your weekly meal plans based on how many calories you are aiming to consume daily.
Overall, it is a very helpful guide to pay attention to, especially when you are first getting started. However, because it is so detailed, it may be overwhelming for a lot of people.
The average person may find that they can follow the recommended eating plan for the first week or two, but eventually, they may realize that it is not realistic or sustainable for their lifestyle.
I recommend being very honest with yourself before starting the program so you aren't "letting yourself down" later on. In reality, it was never going to work for you in the first place.
However, the eating plan is indeed a great place to start. Consider combining the recommended eating plan with meals you already enjoy so you are able to make a positive change without overwhelm.
Also, the Body Beast workouts consist of three phases, and it's recommended to eat accordingly as things shift.
Phase 1 and Phase 2
Before you get started, you need to decide if you want to take the route of gaining muscle or losing weight.
The first two phases will really involve you discovering how to properly fuel your body for workouts to get the best results.
When your muscles are continuously challenged during numerous exercises, tiny microtears form in the muscle. For these to be repaired so the muscle grows back to be bigger and stronger, rest and fuel are required.
The eating plan explains to you how to optimize refueling your body after each workout in addition to how to eat for the rest of the day.
Phase 3
Once you have successfully completed Phases 1 and 2, you likely have a better understanding of how your body responds to the workouts.
You may also know what you need to be eating and drinking to feel your best.
Phase 3 involves taking things up a notch! At this time, the workouts become more cardio-based and nutrition is adjusted accordingly.
Carbohydrates are reduced to a certain degree to encourage even more fat loss in your final weeks with the program.
Workout Calendar
The workout calendar is a visual demonstration of what days you are recommended to do what workouts. There is a calendar for Bulk Beast and one for Lean Beast as well.
Bulk Beast is for those who are more focused on building muscle, while Lean Beast is designed for those wanting to get ripped. In addition to the differing workout plans, how many calories you consume during the program plays a role in achieving the physique you are looking for.
Beast Up Workout Calendar
Refer to the Beast Up workout calendar for a fourth month of scheduled workout videos if you wish to keep things going after the initial program is over and take it up a notch!
Body Beast Schedule Workout Sheet
Progressive overload is an essential part of preventing any plateaus with weight loss or muscle gains. Body Beast created a workout sheet based on the workout calendar and videos provided.
Be sure to print this out and record your weight for every workout. Ideally, the amount of weight you lift for each exercise will go up at least every few weeks.
Body Beast Tally Sheet
This tally sheet works in sync with the nutrition plan. The nutrition plan explains a method you can use to track your calories using specific containers that can be purchased through BeachBody.
This sheet also utilizes that method by giving you a way to stay on top of tracking your calories daily. Staying on top of how much you are eating is essential for optimizing the results of your workouts and ensuring that you stay on track.
Spotify Playlist
Looking for some motivational music for your workouts? Try out the Body Beast Spotify playlist to keep the intensity up at all times!
The Type of Body Beast Workouts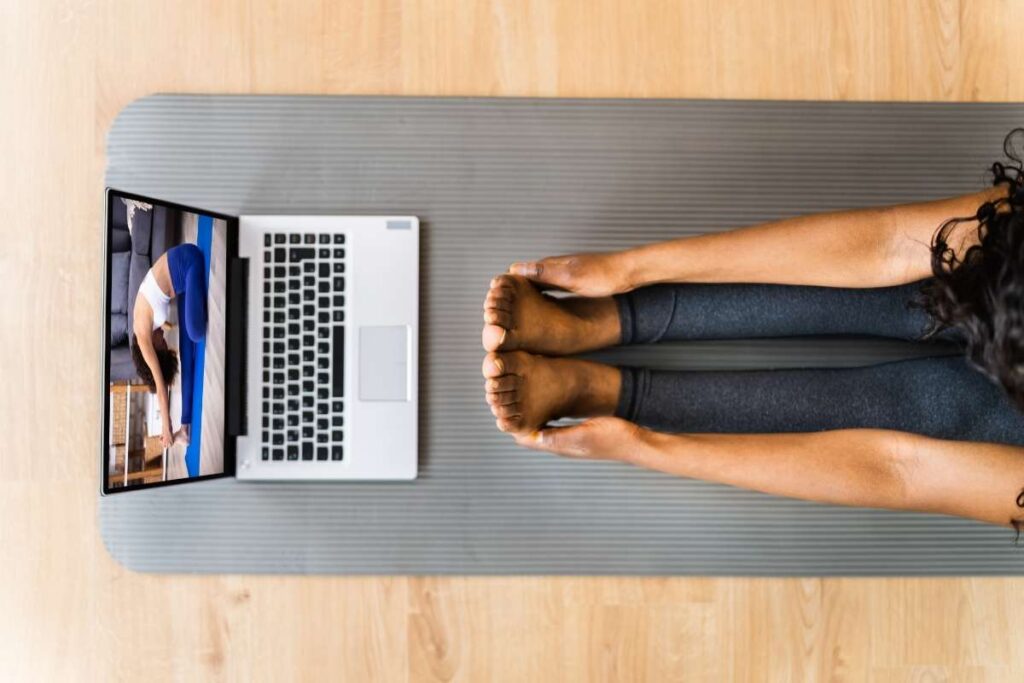 19 Body Beast Workout Videos
Throughout the Body Beast program, you will continuously perform 19 different workouts. The variety keeps things interesting, allows you to target various muscle groups, and keeps the training consistent.
Body Beast
The bulk of the workouts are in the Body Beast category, and they last anywhere between five and 50 minutes. Most of the workouts on the calendar can be found in this category and include various muscle groups, core work, and stretching.
Beast Up
With the Beast Up workouts, one lasts 45 minutes and the other 53 minutes. The first workout works your legs, and the second trains your chest, shoulders, and triceps.
Body Beast Deluxe
Two of the workout videos are categorized as Body Beast Deluxe, and they are 53 minutes long each. One targets the chest and triceps while the other works the back and biceps.
Body Beast Schedule Example
Huge Beast
Build
Week 1
Mon
Tues
Wed
Thurs
Fri
Sat
Sun
Chest/Tris
Legs
Back/Bis
Shoulders
Cardio/Abs
Rest
Chest/Tris
Week 2
Mon
Tues
Wed
Thurs
Fri
Sat
Sun
Legs
Back/Bis
Shoulders/Abs
Rest
Chest/Tris
Legs
Back/Bis
Week 3
Mon
Tues
Wed
Thurs
Fri
Sat
Sun
Shoulders/Abs
Rest
Chest/Tris
Legs
Back/Bis
Shoulders/Abs
Cardio/Abs
Bulk
Week 1
Mon
Tues
Wed
Thurs
Fri
Sat
Sun
Chest
Legs
Back
Arms/Abs
Shoulders
Rest
Chest
Week 2
Mon
Tues
Wed
Thurs
Fri
Sat
Sun
Legs
Back
Arms/Abs
Shoulders
Rest
Chest
Legs
Week 3
Mon
Tues
Wed
Thurs
Fri
Sat
Sun
Back
Arms/Abs
Shoulders
Rest
Chest
Legs
Back
Week 4
Mon
Tues
Wed
Thurs
Fri
Sat
Sun
Arms/Abs
Shoulders
Rest
Chest
Legs
Back
Arms/Abs
Week 5
Mon
Tues
Wed
Thurs
Fri
Sat
Sun
Shoulders
Rest
Chest
Legs
Back
Arms/Abs
Shoulders
Week 6
Mon
Tues
Wed
Thurs
Fri
Sat
Sun
Rest
Chest
Legs
Back
Arms/Abs
Shoulders
Rest
Beast
Week 1
Mon
Tues
Wed
Thurs
Fri
Sat
Sun
Chest/Tris
Legs
Back/Bis
Cardio/Abs
Rest
Arms
Shoulders
Week 2
Mon
Tues
Wed
Thurs
Fri
Sat
Sun
Chest
Legs
Cardio/Abs
Rest
Back
Arms/Abs
Cardio
Week 3
Mon
Tues
Wed
Thurs
Fri
Sat
Sun
Chest/Tris
Legs
Cardio/Abs
Rest
Back/Bis
Shoulders
Cardio/Abs
Lean Beast program
Build
Week 1
Mon
Tues
Wed
Thurs
Fri
Sat
Sun
Chest/Tris
Legs
Back/Bis
Cardio/Abs
Shoulders
Rest
Chest/Tris
Week 2
Mon
Tues
Wed
Thurs
Fri
Sat
Sun
Legs
Back/Bis
Cardio/Abs
Shoulders
Rest
Chest/Tris
Legs
Week 3
Mon
Tues
Wed
Thurs
Fri
Sat
Sun
Back/Bis
Cardio/Abs
Shoulders
Rest
Chest/Tris
Legs
Back/Bis
Bulk
Week 1
Mon
Tues
Wed
Thurs
Fri
Sat
Sun
Chest
Legs
Arms
Cardio/Abs
Back
Shoulders
Rest
Week 2
Mon
Tues
Wed
Thurs
Fri
Sat
Sun
Chest
Legs
Arms
Cardio/Abs
Back
Shoulders
Rest
Week 3
Mon
Tues
Wed
Thurs
Fri
Sat
Sun
Chest
Legs
Arms
Cardio/Abs
Back
Shoulders
Rest
Week 4
Mon
Tues
Wed
Thurs
Fri
Sat
Sun
Chest
Legs
Arms
Cardio/Abs
Back
Shoulders
Rest
Week 5
Mon
Tues
Wed
Thurs
Fri
Sat
Sun
Chest
Legs
Arms
Cardio/Abs
Back
Shoulders
Rest
Beast
Week 1
Mon
Tues
Wed
Thurs
Fri
Sat
Sun
Chest/Tris
Legs
Back/Bis
Cardio/Abs
Shoulders
Rest
Cardio/Abs
Week 2
Mon
Tues
Wed
Thurs
Fri
Sat
Sun
Chest
Legs
Shoulders
Back
Arms
Cardio/Abs
Rest
Week 3
Mon
Tues
Wed
Thurs
Fri
Sat
Sun
Chest/Tris
Legs
Back/Bis
Cardio/Abs
Shoulders
Rest
Cardio/Abs
Week 4
Mon
Tues
Wed
Thurs
Fri
Sat
Sun
Chest
Legs
Shoulders
Back
Arms
Cardio/Abs
Rest
What does a typical Body Beast Schedule workout look like?
While each workout is going to be different based on what the focus is for the day, all of Sagi's workouts follow the same general outlines.
During a workout, you can expect something like the following:
A dynamic warm-up that lasts two to two and a half minutes to get your muscles ready and blood flowing
Three to four sets per exercise
Eight to 15 reps per set
About 45 seconds of rest between sets and two minutes of rest between exercises
Various types of sets
An emphasis on compound movements with some isolation exercises as well
Body Beast Pros
An organized workout schedule is put together for you so it takes out the guesswork.
Extensive nutritional advice is also provided through some of the PDFs included.
Many people see great results if they can be consistent throughout the 90 days.
The program has been designed by someone with plenty of knowledge and experience around bodybuilding.
You can do all the workouts from home without having to pay for a gym membership or deal with commutes.
The workout videos demonstrate proper form and technique to help prevent injuries.
Body Beast Cons
Lacks clear instructions and can be confusing about what to do.
The Fitness Guide: The Book of Beast skips from page 19 to page 82. It appears to be missing a huge section of the downloadable PDF.
The Body Beast program does appear to be old and not updated.
It requires expensive equipment like dumbbells and a bench at a minimum.
Some testimonials are from BeachBody Coaches, which displays a conflict of interest.
The PDFs try to sell more services and supplements by the BeachBody brand.
Body Beast Reviews for Weight Loss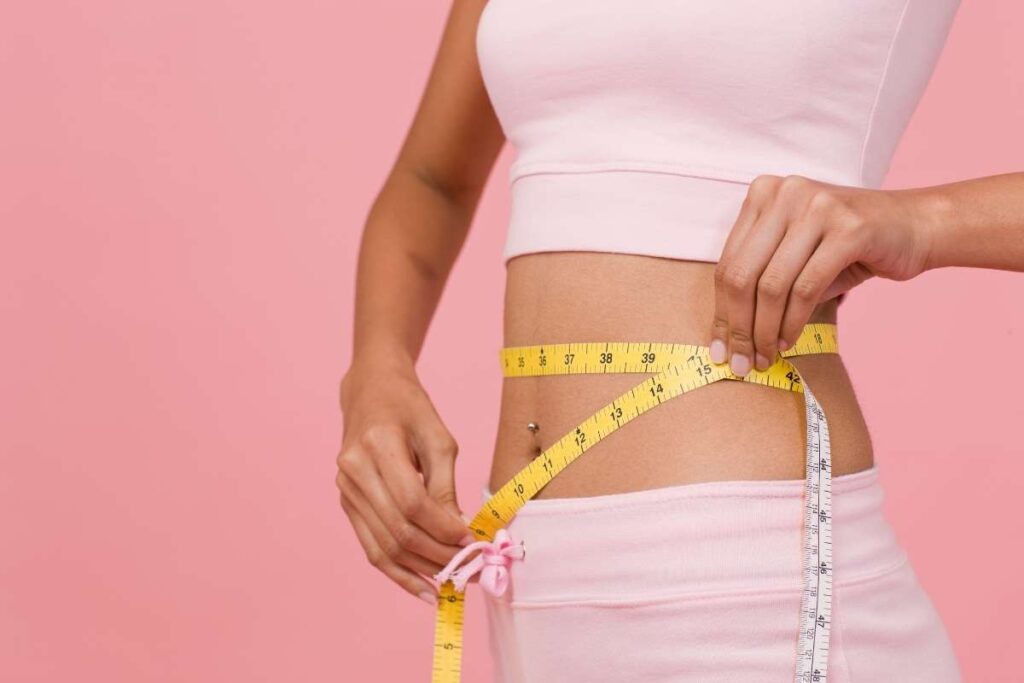 BeachBody Results
Body Beast reviews are mixed. Overall, customers appear to like the structure of everything and see improvements.
However, there are certainly areas that the program needs to work on that people point out. Take a look at the following reviews from real customers for an idea.
"The instructor is knowledgeable and enthusiastic, however, he is also a bit condescending at times to his workout partners. I enjoy good-natured gym abuse, but in this case, Sagi's passive-aggressive barbs undermine his credibility."
"Ok, day 1. Started the first workout, and about almost immediately knew I was not the target audience for this workout series. A few min into the workout Sagi says "can you feel your shirt getting tighter?" I laughed, 10 min into days 1 and this is the motivating line they are using. The next thing that turned me off was constantly pushing their extremely overpriced supplements. This in-program marketing is typical for beachbody."
"– Lots of equipment required for someone starting out. I already had a good home gym, so this did not bother me
– Nutrition was somewhat balanced at first, but then turned to straight protein during BEAST phase
– I lost flexibility and endurance"
– AD
Every person is different based on their past exercise experience and goals, so Body Beast may be too difficult, too easy, or just right. Be prepared to adjust things as needed.
Beach Body Before and After
While the number of actual Body Beast reviews for weight loss is not overwhelming, there certainly are a few to note!
After completing the 90-day challenge, Mark L. lost 15 pounds, Keith S. lost 43 pounds, and Tom lost 30 pounds!
These are some great examples of people who the Body Beast program worked for. There are many more results posted.
However, it is important to note some of the results are of coaches, so pay attention to who is actually a customer.
What equipment is needed for Body Beast?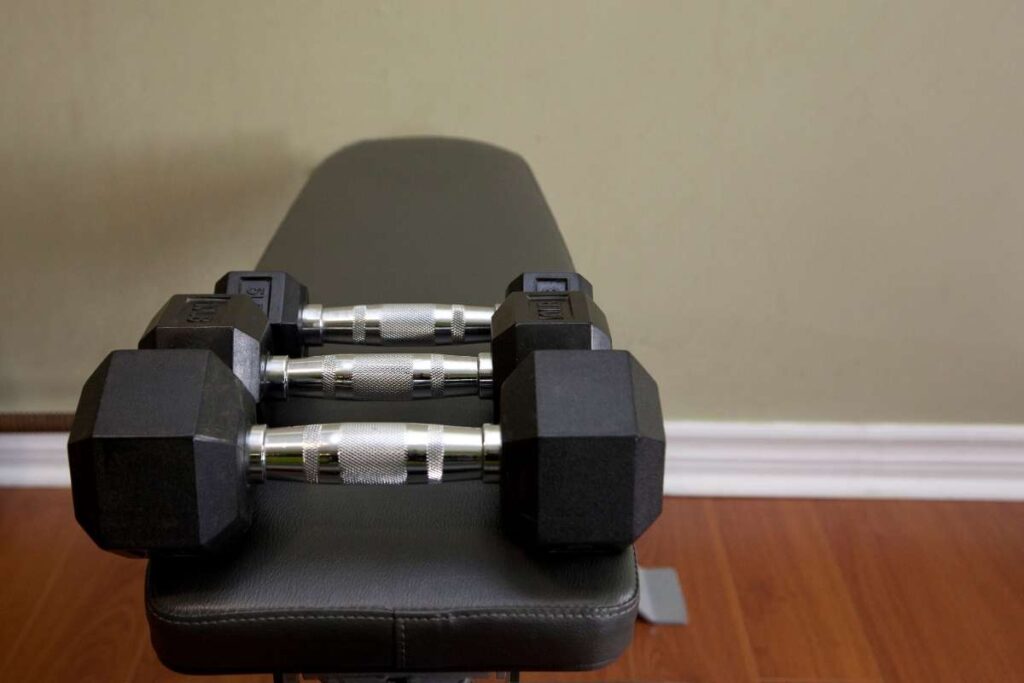 Dumbbells
To do most of the exercises, you will need some dumbbells. While you can make only one weight work, it is recommended to have a range of weights to optimize both upper and lower body moves.
Weight Bench or Swiss Ball
For many exercises, especially those that work the chest, a weight bench or swiss ball is required to lay on. This and the dumbbells are the only required equipment for the Body Beast program.
EZ Curl Bar
While an EZ curl bar is not required, it is helpful for doing certain exercises that work the biceps and triceps. However, you can simply use two dumbbells instead.
Bands
Bands and dumbbells are fairly interchangeable, although dumbbells tend to be more effective for progressive overload.
So, while they are not mandatory for the program, feel free to have bands as part of your home gym if you enjoy using them.
Chin-Up Equipment
Do you have the desire to work on your chin-ups and pull-ups? A chin-up bar is optional, but it can certainly be utilized during some of the workout videos if you would like.
Body Beast vs. P90x
| | | |
| --- | --- | --- |
| | Body Beast | P90x |
| Target audience | All levels | Intermediate and advanced |
| Price | $49 | $119 |
| Program Length | 90 days | 90 days |
| Supplementary Materials | Fitness ebooks, nutrition guides, and workout calendar | Nutrition plan, fitness guide, and workout calendar |
Body Beast Alternatives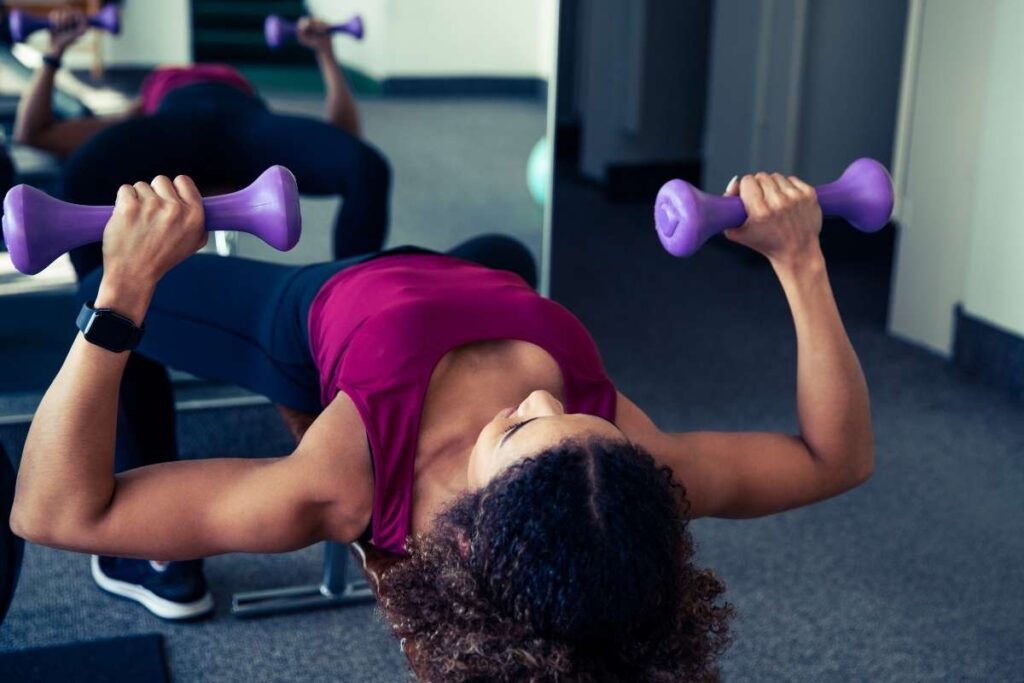 Superhero X12
Superhero X12 is a fitness and nutrition program that can help nearly anyone achieve a lean and cut physique while maintaining their busy lifestyle.
This program is designed around creating sustainable healthy habits. It lays out exactly how you can keep up with a fit body that will leave you looking good, feeling more confident and energized.
Superhero X12 was created by an "average guy" trying to help other average guys get in shape without working out six days a week and giving up their favorite foods.
As it turns out, this program makes that more than possible!
Requiring a mere four hours a week to be dedicated to exercising, almost anyone can have time to get in shape through this plan. The creator was intentional with the specific exercises he chose to make them ideal for muscle building.
A nutrition guide containing over 80 pages is also provided to ensure you get all the diet tools you need to maximize your results while properly fueling your body.
Lastly, if you need a little one-on-one attention, you are encouraged to reach out to the creator of Superhero X12, and he will be happy to answer any of your questions!
FlexIt Fit
FlexIt Fit is another great program that many people have benefited from.
Pros
You can switch between trainers however you wish, depending on your goals and workout style.
Whether you are at home, in a park, or traveling, you can use the app to take you through your workouts and connect with your trainer.
Overall, the cost is cheaper than attending sessions with a trainer in-person.
Your first workout session with a trainer is free, so you can make sure it is a good fit.
Cons
If you do tend to benefit more from in-person direction, this is not an option because everything is online.
You are unable to use gym equipment, so you are limited to whatever exercise equipment is in your home.
Some customers have left reviews saying that the app itself isn't ideal.
Our Recommendation
While Body Beast and other programs like FlexFit have their pros and cons, Superhero X12 stands out as one of the best fitness programs.
Superhero X12 is very inclusive for anyone wanting to better their health, and this serves as a big advantage over the Body Beast program.
With Superhero X12, the overall program is easier to personalize to your lifestyle. There is more detailed content in the various guides provided, educating you on how to make the necessary changes.
Body Beast is designed more so to have you adjust your day-to-day schedule to fit into the program.
Superhero X12 is the opposite – it gives you all the information you need to be successful without interrupting your normal routine.
SX12 is also more beginner-friendly. This is likely because the creator of the program is not a traditional trainer and nutritionist, but someone who has been in the beginner's shoes.
Many people seeking out a program to improve their health get intimidated by the amount of commitment and knowledge that some fitness and nutrition plans require.
The creator of Superhero X12 is just a normal guy who was able to make it relatable to the average person who lives a busy lifestyle and wants something doable and effective.
Because of this, almost anyone can benefit from the program. Even those who are already fit can use Superhero X12 to further enhance their current physique while benefiting from the structure.
The creator was also sure to make the program as educational as possible. This way, newbies have access to a wealth of knowledge to help them make efficient, measurable progress.
While Body Beast does have helpful videos to follow along with, being required to exercise six days a week is intense both physically and time-wise.
Why choose to exercise six days a week when you could get results from only four hours of exercise a week with Superhero X12?
None of the Superhero X12 guides have any missing pages either, so you will be able to benefit from the table of contents provided at the beginning!
Overall, compared to Body Beast, Superhero X12 is more user-friendly, realistic, and sustainable. It's a better experience for someone wanting to implement new healthy habits.
Take a look at the pros and cons below to get a better image of Superhero X12.
Pros
Over 75 exercises and mobility drills are provided
Does not require you to do a ton of cardio
A comprehensive nutrition module is provided
There is a 2-Day Workout Playbook for those super busy weeks that allow you to still make progress when you can't follow the normal workout routine
There is a private Facebook community for support and motivation
No subscription required. One-time payment and you have the program for life.
Cons
Lack of visuals
Isn't an ideal program for someone wanting to improve speed or flexibility
Body Beast Vs Superhero X12
| | | |
| --- | --- | --- |
| | Body Beast | Superhero X12 |
| Target audience | All levels | All levels |
| Price | $49 a month subscription to BeachBody on Demand | $49 – $159 one-off payment |
| Program Length | 90 days | 90 days |
| Supplementary Materials | Fitness ebooks, nutrition guides, and workout calendar | Workout plans and guides, Exercise video demonstrations, cheat sheets, nutrition guide, nutrition calculator, and grocery list |
Where to Buy Superhero X12
Interested in learning even more about Superhero X12?
Read our full comprehensive Superhero X12 review of the program, or click here to be directed to the official website.
Final Recommendations
At the end of the day, your individual goals, exercise experience, and lifestyle determine which fitness program is right for you.
Body Beast could be beneficial for someone who can commit. But Superhero X12 seems to have more realistic expectations of what their customers are able to stick to for the 90-day period with minimal stress.
Still interested in Body Beast? You can sign up for Beach Body on Demand 14-day trial and test drive Body Beast.
Conclusion
We appreciate the time you took to check out our Body Beast review!
We hope that it provided some additional information you were not aware of before to help you make the best decision when purchasing an online program.
It can sometimes be difficult to know which program is best for you. You want to be sure that you are investing in a process that works for your life and current fitness level.
If the seller is too sales-driven, it can become unclear if the program is truly worth your time and money. It's also not realistic to think a beginner can suddenly begin exercising almost every day and keep it up for the long haul.
Pay attention to reviews from real customers. Make sure that what you will be getting from the program is clearly illustrated before making a purchase.
Due diligence with research that helps you uncover information is vital.
Please comment below your thoughts on the Body Beast program, and don't forget to share this review with anyone you know who may find it helpful!
Frequently Asked Questions
How long are the Body Beast workouts?
The Body Beast workouts last anywhere from five minutes to 53 minutes.
How long is Body Beast Build: Legs?
The Body Beast Build: Legs video lasts 38 minutes.
How much is Body Beast?
For the Body Beast workouts and supporting materials, it costs about $49.
Can you get ripped with Body Beast?
If you start the program in good shape, complete all of the workouts with progressive overload, follow a nutritious and calorie-deficit diet, get enough sleep, and stay hydrated, then yes, you can get ripped with Body Beast!
Is Body Beast good for building muscle?
Body Beast can be great for building muscle. Be sure to eat plenty of protein and be in a caloric surplus in addition to giving the workouts your all to effectively gain muscle.
Can a beginner do Body Beast?
The Body Beast program does advertise being for all levels, although some beginners may find the process and commitment overwhelming. 
Some Body Beast reviews for weight loss point this out as people discuss how it is to join the program with minimal experience exercising.
More Product Reviews: