This post may contain affiliate links at no additional cost to you. As an Amazon Associate I earn from qualifying purchases. Click to view our full disclosure.
Welcome to my Burn XT review, which details everything about this Jacked Factory fat burner supplement.
Now, with so many fat burners on the market, there are obviously going to be some that are better than others. It comes down to the ingredients, dosage, quality, or other factors.
And as a holistic health practitioner and researcher, I've become quite experienced in my ability to tell which supplements are legit.
So what about Burn XT fat burner? I'm going to tell you enough to let you decide for yourself, but I recommend an alternative.
As our PhenQ review helps demonstrate, PhenQ is a better alternative to Burn XT. It has a wider variety of effective ingredients and may offer more direct benefits for fat loss.
Keep reading to get more details on both weight loss supplements.
About Jacked Factory
Burn XT thermogenic fat burner is made by a company called Jacked Factory. They have a wide range of nutritional supplements designed to support your efforts in the gym, without compromise.
Jacked Factory claims to use only science-backed ingredients at effective doses. They also claim they don't use any artificial dyes or fillers.
The Jacked Factory lineup includes pre-workouts, fat burners, protein powders, greens, multivitamins, and more.
All in all, Jacked Factory is dedicated to helping all athletes and lifters more easily reach their goals.
What is Burn XT?
Burn XT is a thermogenic fat-burner supplement designed to help you shred off fat and reach your ideal body composition.
Jacked Factory claims that Burn XT is the fastest-growing fat burner out there and the #1 best-seller on Amazon.
Ultimately, Burn XT capsules are advertised to contain the best fat-fighting ingredients to complement your diet and exercise efforts and amplify your results.
Is Burn XT safe?
Burn XT should be safe since all of the ingredients are generally recognized as safe.
Of course, there are always possible side effects. Still, Burn XT doesn't include any ingredients or excess dosages that would be inherently unsafe.
Things to Consider Before Buying Burn XT
As with any fat burner, there are some things you want to consider before buying a supplement like this. This includes the price, caffeine content, overall formulation, and your current habits.
Price
One thing that stands out about Burn XT is its high affordability. It only costs about a dollar per serving, which is cheaper than many other fat burners out there.
Caffeine Content
Caffeine is often an ingredient of interest since it can affect sleep if taken too late in the day.
Burn XT has a pretty high dose of caffeine at 270mg per serving (two pills). Since the serving is two pills, you do have the option of taking only half of that dose. This would be better for people sensitive to caffeine's side effects.
However, even 135mg may be too much for high caffeine-sensitive individuals.
Overall Formulation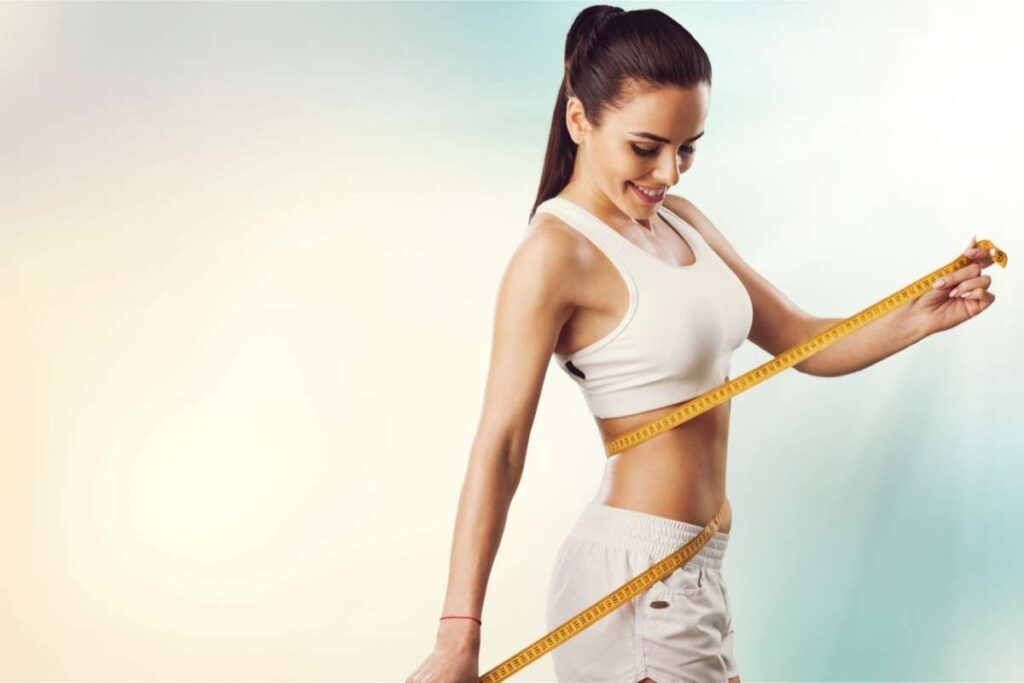 When I looked at the Burn XT formulation, it was really basic and only included a few ingredients.
This isn't necessarily bad. But it's important to keep in mind what you're looking for.
If you want a supplement loaded with high-potency fat burners and novel compounds, this may not be for you.
Current Habits
Burn XT is advertised as a supplement to work in tandem with your current exercise regimen and diet. So, if you buy this supplement thinking that all you need to do is take a few capsules per day to lose weight, you're misguided.
Jacked Factory even states that the results won't happen overnight, so it's important to be realistic.
Does Burn XT really work?
After reading the ingredient label and considering other factors, Burn XT might work as a fat burner.
There are actually many positive Burn XT reviews from real customers on Amazon and other sites.
Of course, not everyone will experience the same results.
Despite the fact that Burn XT does have effective ingredients at solid dosages, it is a rather basic formula.
So, some people who may want to experience more rapid fat loss may want to consider a different supplement.
Overall, you'll want to keep reading this Burn XT thermogenic fat burner review to see what benefits it may offer and if you're better off buying PhenQ or another alternative.
Burn XT Ingredients
Next up in my Burn XT review, we'll take a look at Burn XT's ingredients and dosages and see what possible benefits there are.
Here's what's in Burn XT pills:
Acetyl L-Carnitine
Green Tea Leaf Extract
Caffeine Anhydrous
Capsimax® Cayenne Pepper Fruit Extract
Bioperine® Black Pepper Fruit Extract
All doses listed below are based on the serving size, which is two capsules.
Acetyl L-Carnitine (700mg)
Acetyl l-carnitine is a common form of l-carnitine, which is an amino acid derivative.
L-carnitine acts as an antioxidant and anti-inflammatory. It also helps to use fatty acids for energy, which is why it's thought to aid fat-burning.
Current evidence suggests that carnitine supplementation may help mildly with weight loss and body fat reduction, especially in overweight people.
Effective dosage according to Examine: 630 to 2,500mg
Green Tea Leaf Extract (450mg)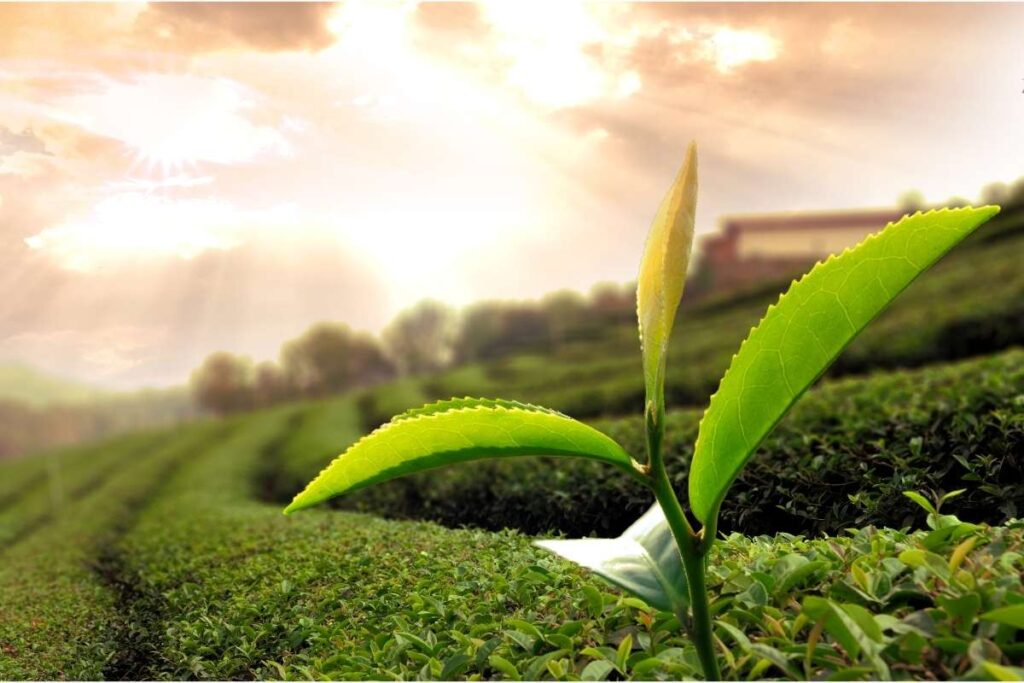 Green tea leaf extract is known for its high concentration of polyphenols (a group of antioxidants) called catechins, especially EGCG.
Burn XT contains 45% EGCG, which is thought to be the main fat-burning component of green tea.
Green tea extract (and EGCG) might improve fat-burning and metabolism while increasing energy expenditure. This is of big importance to those who can't muster up enough energy to complete workouts.
Overall, it seems that green tea extract is generally effective for fat loss and weight reduction.
Effective dosage according to Examine: 400 to 500mg EGCG (which would require 888 to 1,111mg of green tea extract with 45% EGCG concentration)
Caffeine Anhydrous (270mg)
Caffeine anhydrous is one of the most common forms of caffeine used in supplements.
It acts as a stimulant, which can cause a release of various neurotransmitters (brain chemicals) and hormones that may increase metabolism and energy expenditure.
Plus, caffeine may increase energy levels and exercise performance.
And caffeine is generally known to be effective for fat loss when used at a high enough dosage.
Like the green tea extract, this may give you a little more oomph in the gym. Motivation is a massive factor in losing fat.
Effective dosage based on research: Around 200mg
Capsimax® Cayenne Pepper Fruit Extract (50mg)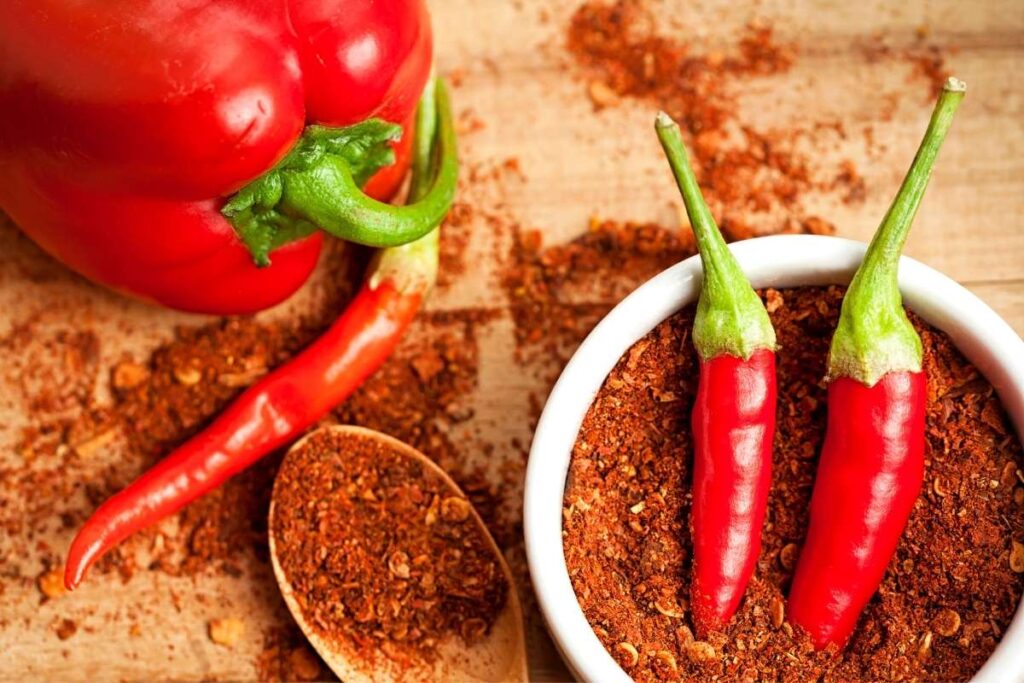 Capsimax® is a trademarked form of cayenne pepper fruit extract.
Cayenne pepper is known for a compound called capsaicin. Capsaicin acts on adrenaline receptors and increases heat production, which burns calories in a process called thermogenesis.
There is evidence that capsaicin can help with weight loss and many aspects of metabolism, including that found in a recent study.
Effective dosage according to BMC Obesity: At least 2mg of capsaicin (which would require 100mg of Capsimax®
BioPerine® Black Pepper Fruit Extract (5mg)
The last ingredient in Burn XT is Bioperine®, which is a trademarked form of black pepper extract.
Black pepper extract contains a compound called piperine, which is known to increase nutrient absorption for vitamins, minerals, herbs, and other compounds.
So, BioPerine® essentially helps to increase the effectiveness of the other ingredients. It helps your body absorb all of the beneficial compounds you're looking to get.
Effective dosage according to research: 20mg, but 5mg may sometimes be enough
Pros and Cons of Burn XT
Before we continue this Burn XT fat burner review, I wanted to break down the key pros and cons of this supplement.
As a whole, Burn XT is a pretty solid supplement that may help increase fat-burning and metabolism while also suppressing appetite.
However, there are a few drawbacks too, which we'll look at as well.
Here are the primary Burn XT pros and cons:
Pros
Ingredients are well-researched
Effective dose of caffeine and (possibly) acetyl l-carnitine
Very affordable
Made in a cGMP-certified facility
No artificial fillers or dyes
Fully transparent label
Cons
A few key ingredients are underdosed (green tea extract, Capsimax®, Bioperine®)
Only has five total ingredients
Most effects are generally mild
Not good for caffeine-sensitive
Now, Jacked Factory says that you can increase the serving to four capsules per day, which would bump up green tea and capsaicin into effective dosages.
But at that point, Burn XT would be considered expensive, so it's not necessarily worth the increase for everyone.
Real Customer Burn XT Reviews
Now, let's take a look at some Burn XT reviews from real customers.
Overall, Burn-XT reviews are mixed.
In general, some benefits customers talked about in their Burn XT reviews were:
More energy
Reduced appetite
Better weight loss (especially if they were dieting and exercising)
Fat reduction
However, there were a number of complaints in numerous Burn XT fat burner reviews, such as:
No energy increase
Made them nauseous
Higher heart rate
Headache
Loss of appetite
Little to no fat loss
On Amazon, Burn XT is rated 3.8 out of 5 stars based on an impressive 71,000+ Burn XT thermogenic fat burner reviews.
Listed below are some specific examples of real customer Burn-XT reviews:
"I liked how fast this worked! There's a huge difference in the way that my clothes fit and just the side-by-side photos of a 6-day difference! I've learned to NEVER trust the scale cause I stayed the same weight but lost 2 inches on my waist and 1 1/2 on my hips! This stuff is amazing! Can't wait to order more!" -Sierra K.
"Extremely uncomfortable feeling. I felt so nauseated and dizzy. It is not an appetite suppressant. You just lose your appetite as you feel horrible. Since you feel nauseated after a couple of bites you feel like you want to throw up. I'm not sure if this is the appetite loss that someone wants to achieve." -DD C.
" I definitely watch what I eat. I can't say what it is about these that did the trick but they definitely work as an appetite suppressant between meals and I do feel like it helped kick my metabolism up a bit. I was using 1 pill at lunch and 1 at breakfast and had no side effects like jitteriness." -Kyle H.
"I lost a few pounds in just under 2 weeks, diet and exercise are still some things I'm trying to establish. A reminder that these pills alone won't solve your weight problem. I think these are kick-starting my weight loss, but I know that for true progress, I need to make healthy changes to my diet, be more active, and drink lots of water." – Matt S.
"The green tea and caffeine helped reduce appetite and gave me a little bit more focus. I did not have any reduction in weight or fat after a month of using it and exercising." -Stephanie M.
"After a week of taking two pills per day, and not feeling any effects I upped the dose to two pills twice a day. I just finished the bottle and didn't shed a pound. I've continued my normal diet and exercise routine during this time. Waste of time and money. I'm just going to up my cardio." -John C.
Alternatives to Burn XT
Burn XT might be a pretty good basic fat burner overall, but there are definitely alternatives worth checking out.
This is particularly important considering some of the Burn XT side effects that have been noted by customers.
So, in this section, I'm going to go over two solid alternatives to Burn XT: PhenQ and Instant Knockout.
PhenQ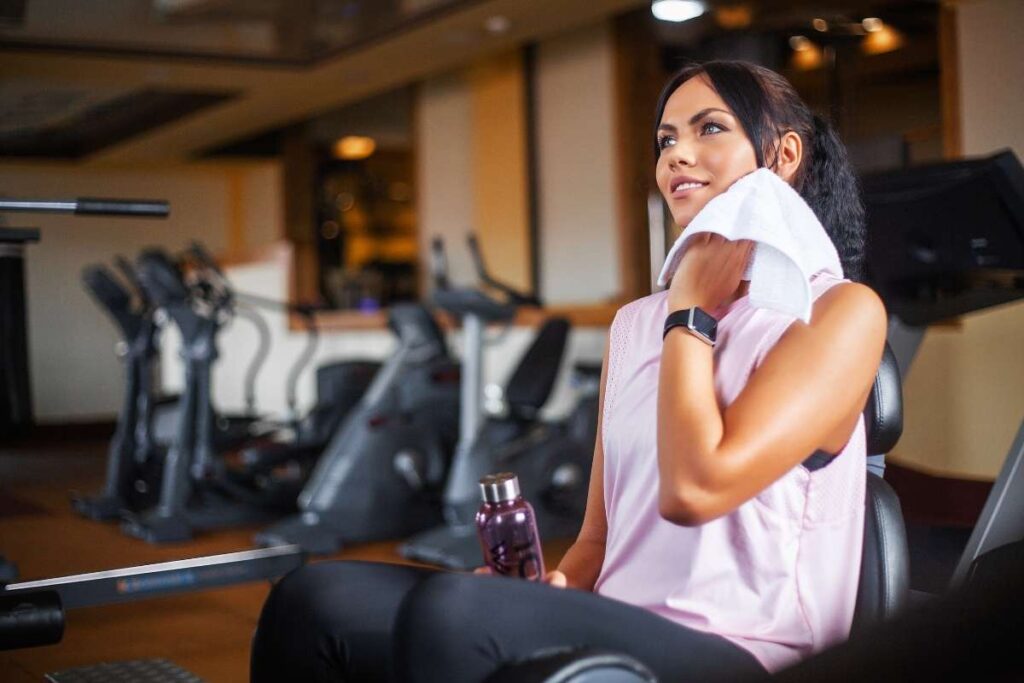 PhenQ is a natural weight loss product that targets five key pathways to help you lose weight and burn fat. PhenQ offers a more diverse ingredient profile that likely makes it more effective for weight loss compared to Burn XT.
If you want to learn more about PhenQ and how it works, check out our full review of PhenQ here.
Instant Knockout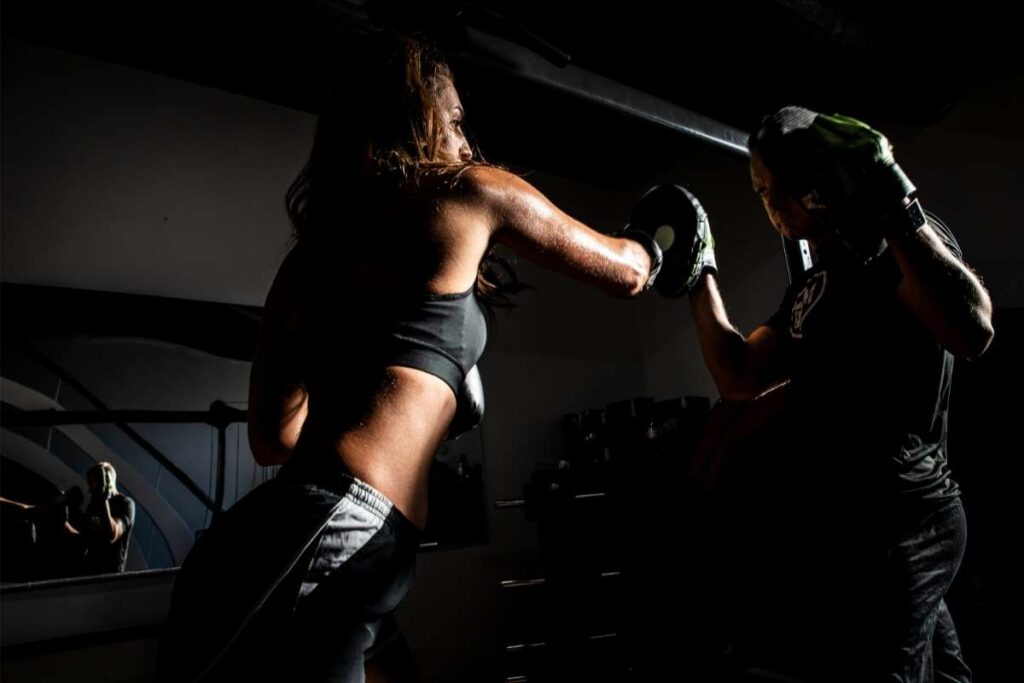 Instant Knockout is advertised as a premier cutting supplement to help you shred fat while keeping muscle.
Plus, it claims to enhance energy and workout performance while also reducing your cravings and appetite.
Pros
High dose of caffeine and others for energy and focus
May improve metabolism
Appetite suppression
Well-researched ingredients
Made in GMCA and FDA-approved facilities
Cons
Expensive
Have to take four pills (one pill, 4x per day)
Some key ingredients are underdosed (e.g. cayenne, green tea extract)
Compared to Burn XT, Instant Knockout has a few of the same ingredients, but all of them are at higher dosages.
Plus, Instant Knockout contains additional ingredients, such as glucomannan and B vitamins.
So, if you want to learn more about Instant Knockout review here.
Our Recommendation
Overall, while Burn XT is a decent supplement, we recommend going with PhenQ for maximal weight loss support.
PhenQ is better than Burn XT because it has a wider range of effective ingredients. Plus, it is still pretty affordable too; the regular option is just over one dollar per serving. There are more ways to save money by buying in bulk.
Additionally, PhenQ doesn't have as many negative reviews, including ones involving side effects. Compare that to Burn-XT thermogenic fat burner reviews, where users commonly report side effects.
One thing to note about PhenQ is that it does have lower doses of some of the ingredients compared to Burn XT (such as caffeine and carnitine). So, it's not entirely positive either, but PhenQ is still a more well-researched and well-formulated product overall.
Take a look at the table below to see some of the key differences between Burn XT and PhenQ:
| | | |
| --- | --- | --- |
| Product: | Burn XT | PhenQ |
| Fat Burning | Yes | Yes |
| Reduce Fat Storage | No | Yes |
| Appetite Suppression | Yes | Yes |
| Craving Reduction | No | Yes |
| Energy Boost | Yes | Yes |
| Caffeine | 270mg | 150mg |
| Alpha Lacy | None | 25mg |
| Nopal | None | 20mg |
| Carnitine | 700mg | 142.5mg |
| Chromium Picolinate | None | 80mcg |
As you can see from the table, both have their pros and cons. But overall, PhenQ has more advantages and a wider range of key ingredients compared to Burn XT.
If you want to learn more about PhenQ, read our full review of PhenQ fat burner here. Or, check out PhenQ from the official website.
Final Recommendations
Well, you've reached the end of my Burn XT review.
After reviewing the evidence, Burn XT is honestly a decent, if not basic, fat burner. However, there are likely more effective alternatives out there, such as Instant Knockout and PhenQ.
When it comes to fat loss, you want products that are the most effective and fast-acting.
After all, you put in the work with diet and exercise. You deserve something that can truly complement your efforts and help shed those pounds as quickly and safely as possible.
That's why we recommend checking out PhenQ as it may be more effective for helping you to lose weight, crush cravings, and rev up your metabolism.
Want to purchase Burn XT? Visit their official Amazon store.
Frequently Asked Questions
How good is Burn XT?
Burn XT has a pretty solid list of effective ingredients, but some of the dosages are too low. Overall, I rate it as an average fat-loss supplement. 
How long does it take to see results from Burn XT?
Individual results will vary. But, if you combine Burn XT with diet and exercise, it may help you get results within a couple of weeks or so. This depends on how much you have to lose and other factors.
How long should you take Burn XT?
You should take Burn XT for at least three to four weeks before making any final decisions about its effectiveness.
What is the best fat burner on the market today?
There isn't one fat burner that we would say is "the best". However, the top fat burners have many things in common, such as many different science-backed ingredients, effective dosages, and tight guidelines for safety and quality. 
Which is the best fat-burning capsule?
There isn't one best fat burner capsule, but you need to ensure there's a range of fat-loss-supporting ingredients in the right doses. You must also ensure your diet and workout routine are supporting weight loss, too.
Which fat burner is best for weight loss for female?
Fat burners for females typically don't need to be different at all from those for men, despite perhaps having lower dosages. 
Look for supplements that have research-backed ingredients at clinically effective dosages. One example of a good product especially for women is LeanBean. 
Do fat burners help you lose weight?
Fat burners may help you lose weight due to their possible effects on metabolism, calorie burning, and appetite reduction, among other things. 
It all comes down to being in a caloric deficit (burning more calories than you take in). So, fat burners may help you lose weight if they make it easier to get you in a caloric deficit.
Is Burn XT FDA approved?
Burn Xt is not FDA-approved. The FDA doesn't regulate dietary supplements, only manufacturing practices.
More Product Reviews: