This post may contain affiliate links at no additional cost to you. As an Amazon Associate I earn from qualifying purchases. Click to view our full disclosure.
Welcome to my It Works Slimming Gummies review, where you'll learn everything there is to know about this product.
Currently, tons of weight loss supplements promise to work miracles and help you lose unwanted pounds. But in reality, the only thing you lose is money.
As a Registered Dietitian, I know the struggle most people have when it comes to weight loss. Even though some people follow a meal plan and the exercise routine to the last detail, they don't get the results they want.
That is where a fat-burning supplement like It Works! Slimming Gummies are supposed to pitch in.
It Works Slimming Gummies is a weight loss supplement that contains ingredients like MOROSIL blood orange(an extract from juice of Moro oranges, often referred to as blood oranges), apple cider vinegar, and inulin (a type of dietary fiber that is found in many plants). These ingredients are supposed to help boost fat loss.
However, while it all sounds wonderful, this supplement might not be as effective as promised.
PhenQ might be a better alternative thanks to its higher evidence-based ingredients that can promote fat burn and decrease cravings.
Keep reading to determine which is the best option for you.
About It Works! Slimming Gummies
It Works! is the company responsible for creating Slimming Gummies. They are a US-based supplement company with products that are supposed to help you lose weight, boost your nutrition, and improve your skin.
The company's founder, Mark, got the idea for the supplement when he went for a regular check-up. The doctor recommended a multivitamin, but not a cheap one, since what you put into your body matters a lot.
That is when Mark had the idea to create a supplement with higher quality standards. It Works! promises that all supplements from the company contain high-quality ingredients to promote good health.
What is It Works! Slimming Gummies?
It Works! Slimming Gummies is one of the weight loss supplements you get from It Works! company. They offer a vegan, stimulant-free, and sugar-free supplement ideal for those that want to get rid of those extra pounds.
They state that thanks to ingredients like apple cider vinegar and MOROSIL blood orange, it can help remove inches from your waistline by shrinking fat cells. Their average 3.8-star review on Amazon might indicate it is an okay supplement.
Who is It Works! Slimming Gummies for?
Slimming Gummies are for those people that want to reduce their abdominal and hip fat.
Remember that while some ingredients might increase fat-burning properties, diet and exercise still play a crucial role in weight loss.
Things to Consider Before Buying It Works! Slimming Gummies
Before you go over to the website to buy this supplement, here are some things you need to consider.
Price
Supplements don't tend to be cheap. Slimming Gummies is not an exception. Each bottle (one-month supply) costs $60.
Buying in bulk or having a subscription can save 15 to 25%. However, you can expect to pay $45 to $52 per bottle.
This means that if you are on a tight budget, purchasing this supplement might not be the best option.
Gummy Form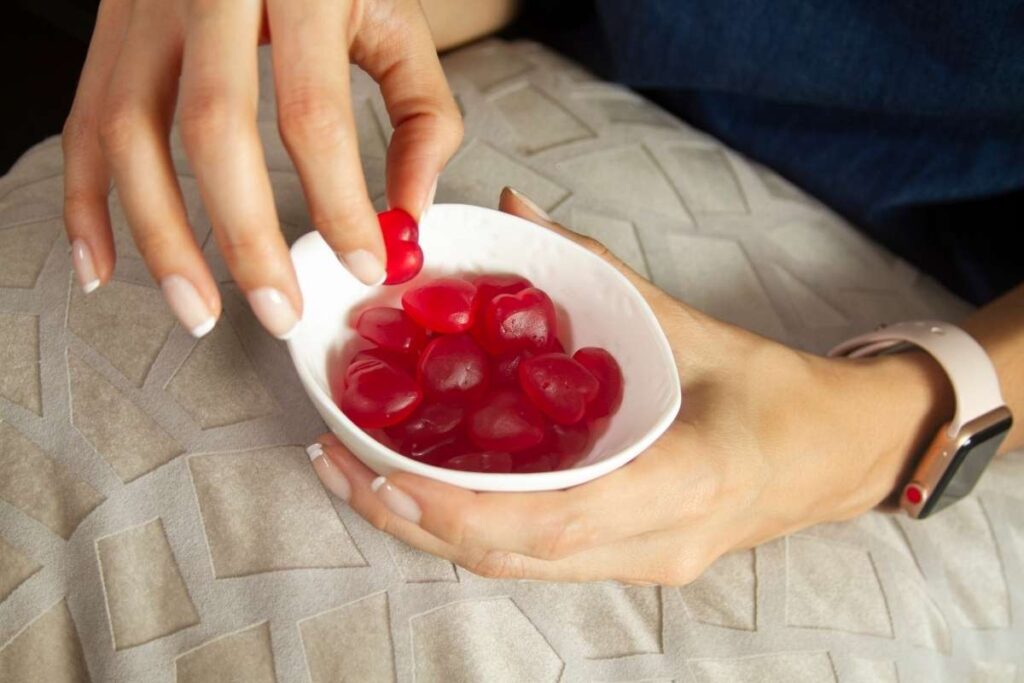 One of the benefits of Slimming Gummies is that, like the name states, they come in gummy form.
Taking pills might not be for everyone, so having a gummy can make it more likely for you to be consistent with your supplement.
Nutrition and Exercise
Finally, a weight loss supplement doesn't work without adequate exercise and diet.
While some ingredients can promote fat-burning properties, you cannot lose weight without a caloric deficit (eating fewer calories than your body needs).
So, before purchasing and taking this supplement, make sure you are working on establishing healthy lifestyle habits.
Do It Works! Slimming Gummies really work?
These gummies have one or two good ingredients that can promote weight loss, like MOROSIL blood orange and apple cider vinegar.
However, only two weight loss ingredients might not be enough for certain people to lose weight.
While it might work for some people, reading some It Works Gummies reviews, it seems that it might not promote as much weight loss as expected.
For this reason, a better weight-loss supplement alternative might be PhenQ, with more fat-burning ingredients. However, more on this later in the article.
It Works! Slimming Gummies Ingredients
It Works! Slimming Gummies have a few weight-loss-promoting ingredients.
Here are the full ingredients:
MOROSIL blood orange extract
Carnauba wax
Apple Cider Vinegar
Sc-FOS
Coconut oil
Chicory root (inulin)
Water
Natural citrus flavor
Citric acid
Trisodium citrate
Pectin
Paprika
One thing I don't like about the supplement is that it doesn't have a clear label. Even though it states the dose for some ingredients, it doesn't give you the amount for all of them.
MOROSIL Blood Orange Extract (200 mg)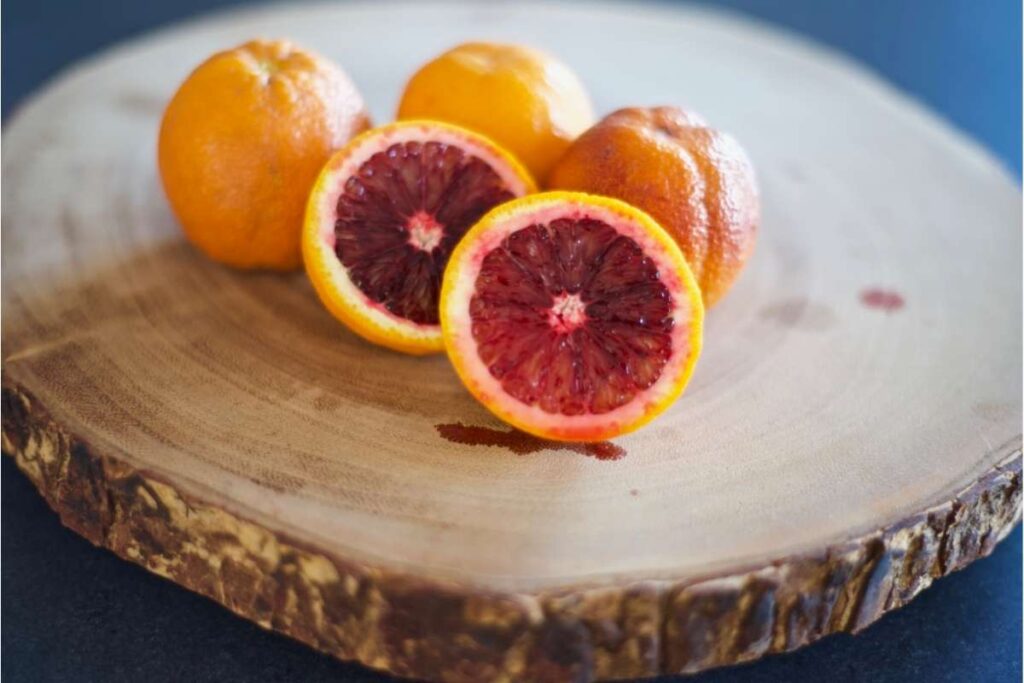 MOROSIL is a patented solid extract obtained from blood oranges, more specifically from Moro oranges.
Blood oranges are high in antioxidants and may have weight loss benefits.
In a double-blind study, people took blood orange extract or a placebo pill for six months. After those six months, there was a reduction of 4% in BMI (body mass index) for people taking blood orange extract and only a 2% reduction in the placebo group.
There was also a 3.4 cm hip reduction and a 3.9 cm waist reduction.
Apple Cider Vinegar (500 mg)
Apple cider vinegar can have some positive effects on your glucose levels and weight.
Insulin is a hormone released by the pancreas that helps regulate your glucose levels. When your insulin doesn't work properly (insulin resistance), there is an increased risk of obesity.
A study showed that people who took apple cider vinegar had better insulin sensitivity. In fact, it made insulin work 19 to 34% better.
It also seems that consuming apple cider vinegar can help reduce caloric intake, resulting in weight loss.
A study showed that those who took apple cider vinegar consumed 200 to 275 calories less per day.
Sc-FOS
Short-chain fructo-oligosaccharides (Sc-FOS) are foods that help feed your gut microbiome (the healthy bacteria in your intestines). They help increase the gut's healthy bacteria, which can lead to better digestion and an improved immune system.
Coconut Oil
Coconut oil is high in MCT (medium-chain triglycerides).
It seems that consuming MCT can help reduce your hunger levels, which can reduce your caloric intake.
Chicory Root (Inulin)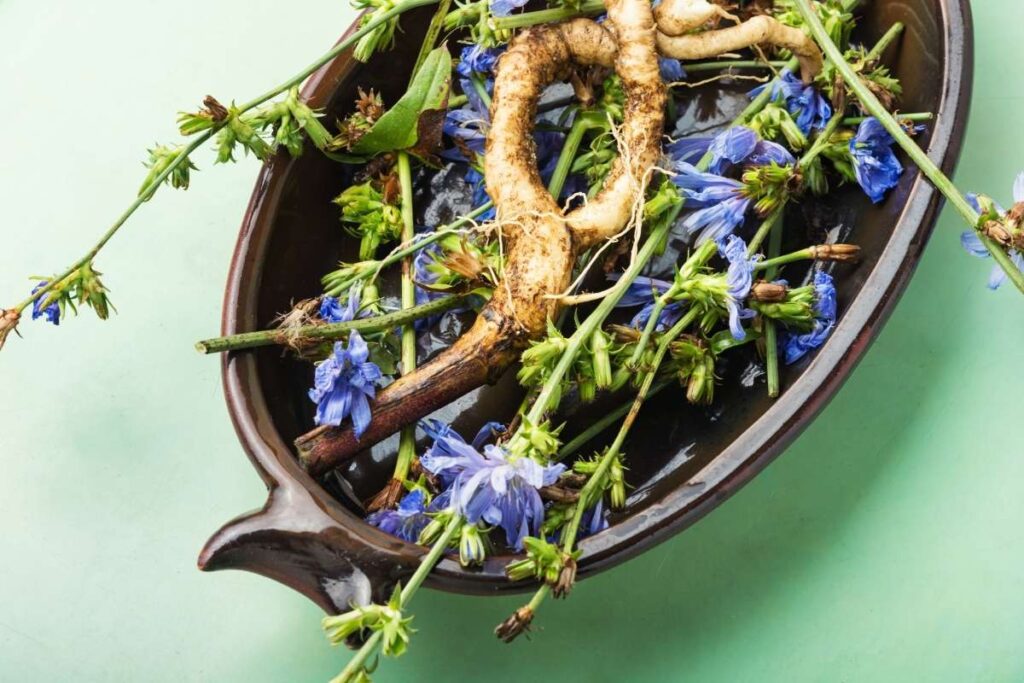 Chicory foot is another type of prebiotic (food for bacteria). Like Sc-FOS, it can help feed the healthy gut in the intestines to promote good gut health.
Also, in a study, those who took 30 g of chicory root daily saw an increase in weight reduction. At the end of the study, those who supplemented with chicory root saw an average of almost 2 kilograms of weight loss.
Additives
Finally, several additives in the ingredient list don't possess any other benefits than improving the flavor, texture, or appearance of the product.
Additives: carnauba wax, natural citrus flavor, pectin, water, citric acid, paprika (natural coloring), and trisodium citrate.
It Works! Slimming Gummies Pros and Cons
Now that we've discussed the ingredients in Slimming Gummies let's go over the pros and the cons.
Pros
It contains natural ingredients.
Blood orange extract can promote weight loss.
Comes in gummy form.
Cons
Few weight loss ingredients.
Very few reviews are available online.
Unclear food label with dosages.
Real Customer It Works! Slimming Gummies Reviews
There are not many third-party reviews for Slimming Gummies. However, the few that are available don't seem to have very positive feedback.
The Amazon website has over 500 reviews with an average of 3.8-star ratings out of 5. While this doesn't seem to be a very bad rating, the comments left for the product are not that positive.
Here's the best and worst of what people are saying in their reviews on It Works Slimming Gummies:
No visible changes.
Possible side effects: bloating, diarrhea, heartburn, and stomach cramps.
Thinning hair.
Good flavor.
Good for constipation.
"I was a skeptic and really didn't want to order because of the price. However, I have been using [it for about] 3 weeks and lost 3 pounds and 3 inches. I haven't been exercising like I should and still amazed at how it's working. I will order more than one bottle this time."
"I ordered these as they were suggested to help remove stubborn belly fat and lower bmi. I have used a full bottle, spent a lot of money and no visible changes noted. I think it's a gimmick…It is terribly expensive…and no results."
"I only started taking these three weeks ago, so it is too soon to tell if it is working or not. I can say that my clothes aren't as tight and I am sleeping much better at night. They are bite-sized gummies and there is no bitterness or aftertaste of any kind, so it is really easy to consume."
Alternatives To It Works! Slimming Gummies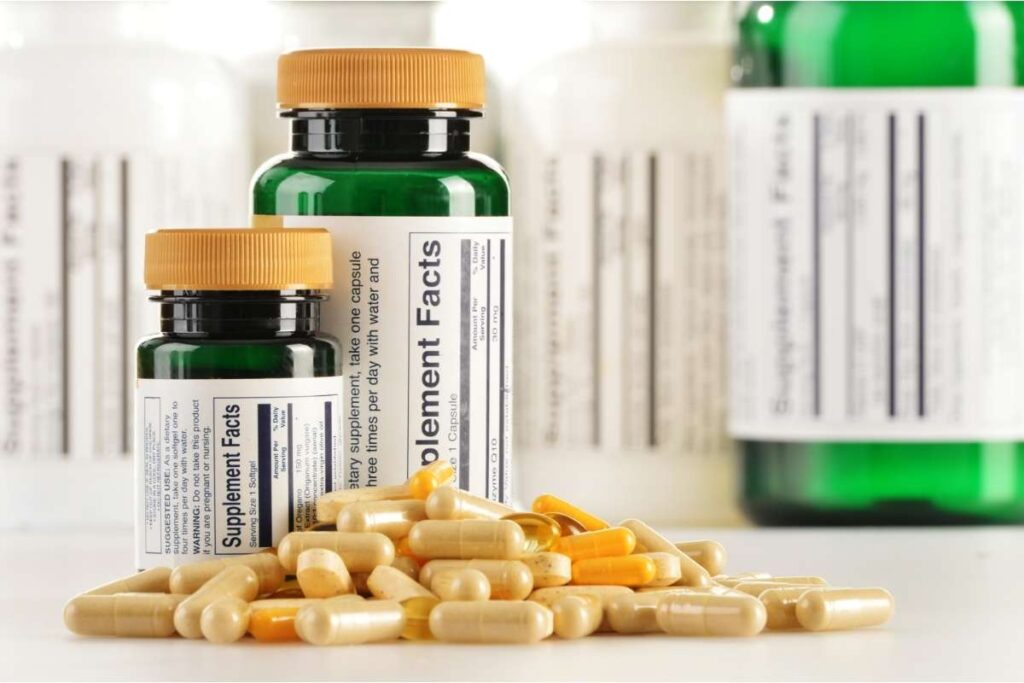 It Works! Slimming Gummies might be a good option for some people, but analyzing the ingredients and the reviews makes it clear there are better weight loss alternatives.
Here are some Slimming Gummies alternatives you might want to consider.
PhenQ
PhenQ helps promote weight loss in five different ways:
Helps burn fat.
Reduces fat accumulation.
Decreases food cravings.
It boosts energy levels.
It helps balance mood.
PhenQ's proprietary blend of ingredients like capsimax powder, chromium picolinate, caffeine, nopal cactus, and L-carnitine can all promote weight loss.
See our comprehensive PhenQ review.
LeanBean
Pros
Contains natural ingredients.
Can help reduce your cravings.
May help improve your focus.
It can promote fat-burning.
Made in GMP-certified facilities.
Cons
Not all ingredients have enough evidence.
Some ingredients have low doses.
You need to take several pills per day.
Expensive.
Read our LeanBean review here.
Our Recommendation: PhenQ
Slimming Gummies have some potential as a weight loss supplement. However, the lack of weight-loss ingredients and poor reviews should make you think twice.
Here is where PhenQ comes into play.
PhenQ has more fat-burning ingredients that can help increase fat oxidation (fat loss), and it can help you reduce hunger levels. Reducing hunger levels can lead to less snacking and smaller portions.
Also, one of the problems people have during weight loss is that energy levels seem to plummet. Thanks to the addition of caffeine, it can give you the energy you need to exercise.
Finally, PhenQ has pretty impressive user reviews. In most cases, people assure that it helps reduce cravings and promote good weight loss.
Pros
It contains well-researched ingredients.
Effective dose of caffeine.
It can promote fat burning.
It can help decrease your appetite levels.
It might increase your energy levels.
Cons
Some ingredients have low doses.
Has artificial colors.
Expensive.
It Works! Slimming Gummies Vs. PhenQ
If you still have doubts regarding Slimming Gummies and PhenQ, here's a comparison table with the main features of each product.
Features
Slimming Gummies
PhenQ
Benefits
It can help reduce weight .
Contains natural ingredients.
Gummy form .
May increase fat-burning processes.
Can boost mood.
Might improve energy levels.
May reduce fat accumulation.
Can help decrease food cravings.
Caffeine dosage
None
High
Ingredients
MOROSIL Blood orange extract
Sc-FOS
Apple cider vinegar
Chicory root
Coconut oil
Capsimax Powderα-Lacys Reset
Piperine
Vitamin B3/Niacin
Chromium Picolinate
CaffeineNopal Cactus Fiber
L-Carnitine Fumarate
Calcium Carbonate
Dosage strength
Unknown
Medium
Third-party reviews
Yes
Yes
Price
$60.00 per bottle
$69.99 per bottle
Where to by PhenQ
If you want to get a more detailed review of PhenQ, check our full PhenQ review. If you already feel that this is the right supplement for you, make the first purchase through their official website.
Final Recommendations
You've reached the end of my It Works Slimming Gummies review.
Slimming Gummies have some promising properties, like using blood orange extract or apple cider vinegar to stabilize glucose levels, promoting weight loss.
However, we aren't even sure if the dosage of those ingredients is effective. Plus, its lack of other ingredients that can promote weight loss and poor customer reviews leaves you wanting more from the product.
That's why PhenQ might be a better alternative for those that want to add a weight loss supplement to their regime.
If you still want to try It Works! Slimming Gummies, head to their official Amazon store.
For those who find PhenQ a better alternative, you can read our full PhenQ review here or click on this link to make the first purchase.
Frequently Asked Questions
What are the side effects of Slimming Gummies?
Based on reviews, It Works Slimming Gummies side effects may include bloating, diarrhea, stomach cramps, headaches, and heartburn. 
How many It Works! gummies should I take?
You should only take two gummies per day. 
Do fat-burning gummies work?
Fat-burning gummies can work if the ingredients are right. In the case of It Works! Gummies, they only have apple cider vinegar and MORISOL blood orange extract as their fat-burning ingredients with some potential weight loss effects from Sc-FOS, chicory root, and coconut oil. 
While they might help, they still lack some compelling evidence. 
How do you use Slimming Gummies?
You take two gummies at the same time each day. 
More Product Reviews: