This post may contain affiliate links at no additional cost to you. As an Amazon Associate I earn from qualifying purchases. Click to view our full disclosure.
Beachbody on Demand is a large platform with many programs. Could Hammer and Chisel be worth your time and money?
Getting in shape from home is more than possible. With today's technology, anyone's living room can be a home gym.
However, not all online programs are created equal. It's essential that you do plenty of research to make sure what you invest in is actually what is suitable for you.
I am a personal trainer and nutritionist, and today I want to share with you my personal Hammer and Chisel review and whether or not I think it is worth it.
Before we go further, I also recommend reading our Flexit Fit review. Ultimately, FlexIt is a better alternative because you get personalized workouts from a professional, designed in accordance with your schedule and goals.
Keep reading to learn more.
About Hammer And Chisel
Hammer and Chisel is an online training program available on the Beachbody platform.
Two experienced athletes have come together to create the ultimate program for those wanting to increase muscle mass and get shredded.
What is Hammer And Chisel?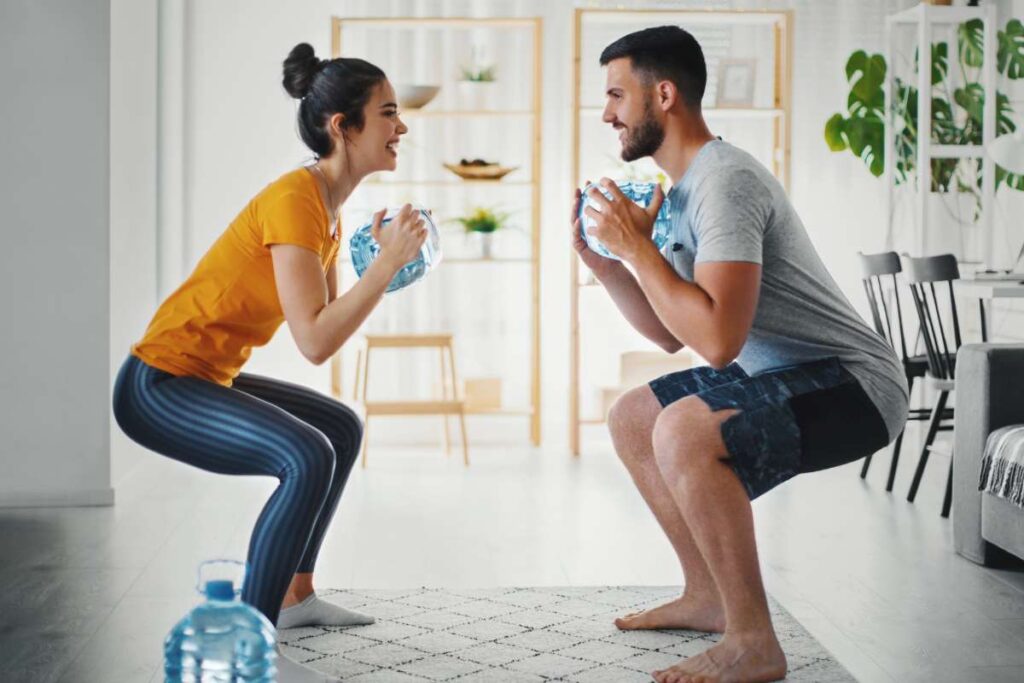 Beachbody on Demand has brought Autumn Calabrese and Sagi Kalev together to create a 60-day program focusing on muscle-building and cardio.
Each workout lasts, on average, between 30 and 40 minutes. You're taken through a series of exercises with the assistance of equipment in your home gym.
To be successful with each Hammer and Chisel workout, you need dumbbells, resistance bands or a towel, a bench or a stability ball, a chin-up bar or bands with a door attachment, a medicine ball, chin-up max, and a core comfort mat.
This program has three phases: Stabilization, Strength, and Power. These phases, called SSP, help introduce progressive overload into the training to try and maximize the results you see.
During the Hammer workouts, you will primarily focus on building strength and muscle mass through weightlifting.
On the days you do Chisel workouts, you will concentrate on burning fat and defining the muscles you have been developing. The abdominals are a huge focus, too, so expect plenty of core work!
Featured Guides to Hammer and Chisel
Quick Start
The Quick Start guide truly has a bit of everything in it to give you an overall idea of what the program is going to entail.
It starts by helping you figure out how many calories you will need to eat, what exact plan you should follow, what equipment you will need, and general safety tips.
It then progresses into nutrition to provide a guide to what foods to eat, portion control, and example recipes. This is also the section where Beachbody's products are really pushed.
Program and Nutrition Guide
Nutrition for a Healthier Body and Mind
2B Mindset
2B Mindset is a diet plan formulated by a nutritionist. It includes recipes, shopping lists, and a restaurant guide.
For those worried about restrictive diets, it promises a flexible approach without calorie counting. You will, however, see that Beachbody's products (namely Shakeology) are featured heavily.
Portion Fix
Portion Fix also swears that you won't need to count calories, but unlike 2B Mindset, focuses on controlling the amount of food you eat.
Portion Fix was created by one of the founders, Autumn Calabrese. It's a variation of other diets released by Beachbody such as the 21 Day Fix. There's also an updated Ultimate Portion Fix, which uses carb cycling.
60-Day Workout Calendar
The 60-day workout calendar is an illustration of what workouts to do on what days if you were focused on both gaining muscle and getting lean.
The program requires you to exercise six days a week with one day off.
Hammer Workout Calendar 30 days
This calendar only includes the Hammer workouts that are designed for those wanting to gain strength and size. This is where you would see which workouts to do on what days to stay on track.
Chisel Workout Calendar – 30 days
If you are focusing on losing weight and letting those abs show through, focus on the Chisel workout calendar to see what workouts you need to be doing.
Tally Sheet
The tally sheet helps you keep track of portion size using the containers that Beachbody sells for you to measure your food with.
There is room for you to track up to six meals per day. You can also keep track of your water consumption with this sheet.
Worksheet
Progressive overload is essential for real progress to be made. Progress happens the most effortlessly when you keep track of how much weight you lift with every exercise.
A worksheet provided as part of the program can help you become aware of how much you are lifting and how you can continuously improve to see results faster.
It is recommended to have this sheet printed out and by your side before you start any workout.
Hammer and Chisel Workouts
Hammer Plyometrics – 25m | Intermediate
Work on developing speed, force, and power through this full-body jumping workout.
Iso Speed Hammer – 25m | Intermediate
This workout is designed to help you efficiently shape lean muscle while developing strength through a tempo-style workout.
Total Body Hammer – 45m | Intermediate
Pyramid-style sets are used during this workout to ensure your metabolism is revved up long after the workout is over!
Max Hammer Strength – 40m | Intermediate
Maximize strength gains with this workout by utilizing fatiguing the muscles before maxing out how much weight you can lift to bring it to the next level.
Hammer Power – 40m | Intermediate
Go through a series of powerlifting exercises to allow you to become more explosive while developing muscle.
Hammer Conditioning – 30m | Intermediate
Focus on improving your balance, strength, and coordination simultaneously with these compound movements.
10-Minute Ab Hammer – 12m | Intermediate
If you need a quick workout to focus on developing your abdominals, this is a great one that will deliver both strength and definition improvements.
Chisel Balance – 40m | Intermediate
Challenge the entire body with this strength and endurance workout that focuses on core training and improving stability.
Iso Strength Chisel – 35m | Intermediate
The focus of this workout is isometric holds and working on developing a full range of motion.
Chisel Endurance – 35m | Intermediate
During this workout, the slow-twitch muscle fibers are targeted through endurance exercises that focus on sustained tension.
Chisel Cardio – 40m | Intermediate
This workout is dedicated to helping you burn calories, get your heart rate up, and improve the health of your cardiovascular system.
Chisel Agility – 40m | Intermediate
Agility is often neglected when it comes to exercise. This workout has it covered with moves designed to help you improve coordination, speed, and power.
Total Body Chisel – 35m | Intermediate
Target every muscle in the body with this exercise that uses resistance moves being interchanged at a challenging pace.
10 Min Ab Chisel – 10m | Intermediate
This is another great quick workout for targeting the entirety of your abdominal muscles!
The Master's Cardio – 20m | Intermediate
Avoid sacrificing any muscle gains during this intense cardio workout that focuses on improving power, aerobic capacity, and muscular endurance.
Hammer and Chisel Deluxe
Hammer Build Up – 30m | Intermediate
With this workout, you will cycle through five different exercises to target various muscle groups and work on strength, stamina, and muscular definition.
Power Chisel – 30m | Intermediate
This intense workout routine involves isometric holds, explosive plyometrics, and resistance training.
15 Min Leg Hammer – 20m | Intermediate
Effectively target your glutes, quads, hamstrings, and calves during this lower body workout.
15 Min Glute Chisel – 20m | Intermediate
Target your glutes and inner thighs with this quick workout that only requires dumbbells or a medicine ball!
What is Beachbody On Demand?
Beachbody on Demand is an online platform with over 75 fitness and nutrition programs available.
These programs range greatly, so almost everyone who signs up can find something that is at least somewhat geared toward their goals.
Read my full Beachbody On Demand review to learn more.
Who is Hammer and Chisel for?
Hammer and Chisel by Beachbody was designed for both men and women who are looking to incorporate weight training into their workouts.
The ideal program participant is interested in building muscle while burning fat and creating a chiseled body that is still strong.
Who are Autumn Calabrese and Sagi Kalev?
Autumn Calabrese
Autumn Calabrese is the creator of 21 Day Fix, a Beachbody program that involves 21 days of 30-minute workouts.
She is an experienced bikini competitor and has certifications through the National Academy of Sports Medicine (NASM) and American Fitness Professionals Associates (AFPA).
She is also a holistic health coach.
Sagi Kalev
Sagi Kalev also created another program through Beachbody called Body Beast. He's a competitive bodybuilder and two-time Mr. Israel.
He is an author, fitness model, and trainer as well.
Things to Consider Before Buying Hammer And Chisel
1. You need to be self-motivated.
When it comes to putting in the work every day, you have to have your own back!
You are not given access to a coach to answer your questions and help you along the way, so be prepared to stay focused and remember the end goal for the 60-day period.
2. Lots of equipment is required.
If you do not have access to equipment at home, you will be unable to do this program, as every workout requires some form of equipment.
Be sure to take a look at what equipment is needed before purchasing this program.
3. To achieve results, you need to follow the nutrition plan.
The workouts alone will not get you where you want to be at a reasonable pace, so be prepared to follow the intensive nutrition plan as well.
Doing so will require proper planning and some adjustments to how you currently eat.
4. Customization is minimal.
Because you do not have your own trainer and the ability to influence how the workouts look, you are not able to customize them to your specific goals and lifestyle.
With the diet plan, you do have a little wiggle room. You're given guidance on choosing how many calories you eat daily and are given lists of food items to choose from.
5. It is time-consuming.
The workout calendar illustrates that you should be exercising six days a week to follow the program as intended. This alone is not manageable for many people.
All of the meal prep will take a good amount of time as well, although planning your meals ahead of time is one of the keys to a successful physical transformation.
Does Hammer and Chisel really work?
Some people have indeed seen positive results with the Hammer and Chisel program, but most participants say it is unorganized and all over the place.
A few other common complaints are that the workout calendar is confusing and the workouts don't target all the muscle groups evenly. This has led to a lot of people not completing the workout regimen.
You may find that you disagree with these issues people have. Everyone will have their own opinion and experience with any fitness program.
However, if you wish for more guaranteed results, then an app such as Flexit Fit may be a safer option. You'll be connected with trainers that take you through live workouts designed for your specific goals, on your schedule, and using equipment you already have access to.
Hammer And Chisel Pros
It is great if you're looking to lift weights.
You are able to work out at home.
A nutrition guide is provided to give you an idea of how to eat.
You get to skip the commutes to the gym and contracts.
The workouts are motivating, and some exercise modifications are provided.
Hammer And Chisel Cons
It's not optimal if you don't want to lift weights.
You have to join Beachbody to access Hammer and Chisel.
It isn't good for busy people since you are required to exercise six times a week.
Beachbody's products are heavily marketed throughout the program.
You don't have access to a coach for any personalization.
Is Hammer and Chisel for beginners?
This program is not designed for beginners. Every Hammer and Chisel workout is listed as being intermediate-level.
Overall, the program seems to be more challenging. The extensive amount of weightlifting, in addition to the required six workouts a week, is not a good place for beginners to start.
The nutrition plan is also a bit more complicated. It may be overwhelming for some people just getting started with tracking and paying special attention to their diets.
How much does Hammer and Chisel cost?
When you sign up for the Beachbody membership, you get access to Hammer and Chisel. This costs $9.99 per month if you are billed $119.88 every 12 months.
You can also choose the monthly price of $14.99 if you want to be billed $89.94 every six months.
The other alternative you have is to go through Amazon. For $104.80, you will receive the workout DVDs, 60-Day Fitness Plan, and portion control containers.
Does Hammer and Chisel have a free trial period?
You can get access to a 14-day free trial if you agree to the $24.99 monthly rate that is billed every three months at $74.97. There is no money-back guarantee with this option.
Is Hammer and Chisel good for weight loss?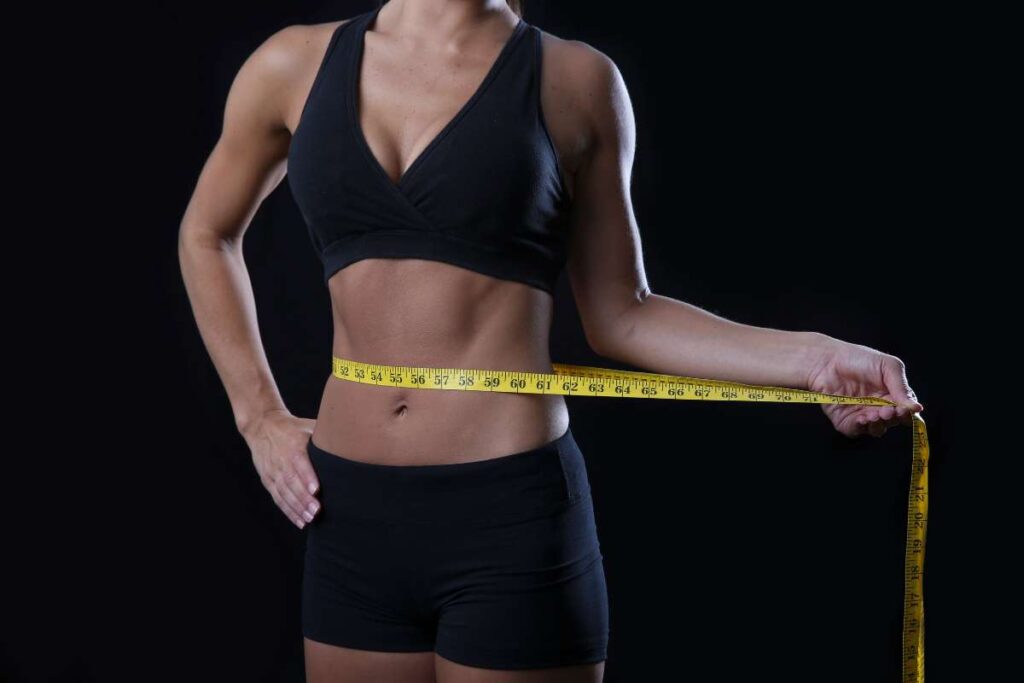 If you have discipline and follow the Hammer and Chisel calendar and meal plan to a tee, you will likely lose weight.
The Hammer and Chisel workouts are designed for those who are wanting to build muscle and burn fat simultaneously. This means that plenty of calories are being burned while you exercise, especially if you focus on intensity and progressive overload.
The nutrition plan gives you an idea of how many calories to eat daily as well as what foods those calories should consist of.
While this is another tool that could contribute to weight loss, keep in mind that it is generalized and isn't guaranteed to work for you.
Hammer and Chisel vs. Body Beast
| | | |
| --- | --- | --- |
| | Hammer and Chisel | Body Beast |
| Target Audience | Intermediate and advanced | All levels |
| Price | $9.99 – $14.99 per month depending on subscription | $49 |
| Program Length | 60 days | 90 days |
| Supplementary Materials | Program and Nutrition Guide, 60-Day Workout Calendar, Hammer Workout Calendar, Chisel Workout Calendar, Tally Sheet, Worksheet, and Quick Start Guide | Fitness ebooks, nutrition guides, and workout calendar |
Hammer and Chisel vs. LIIFT4
| | | |
| --- | --- | --- |
| | Hammer and Chisel | LIIFT4 |
| Target Audience | Intermediate and advanced | Intermediate |
| Price | $9.99 – $14.99 per month depending on subscription | $9.99 – $14.99 per month depending on subscription |
| Program Length | 60 days | 60 days |
| Supplementary Materials | Program and Nutrition Guide, 60-Day Workout Calendar, Hammer Workout Calendar, Chisel Workout Calendar, Tally Sheet, Worksheet, and Quick Start Guide | Get Started Guide, Workout Calendar, Weight Progression Tracker, and Music Playlist |
Real Customer Hammer And Chisel Reviews
To learn whether this program is as effective as it claims to be, it is important to pay attention to every Hammer and Chisel review!
Let's dive into the overall consensus of what customers are saying and take a look at some real reviews.
Positive Consensus
Good mixture of functional movements
The weightlifting aspect is beneficial
Both muscle mass and weight loss results have been seen
The workouts can be time-efficient
The variety of workouts is good
Negative Consensus
A lot of customers aren't a fan of the trainer Sagi
Workouts aren't hard enough
The Hammer and Chisel calendar doesn't make a lot of sense
Some people slacked on the program because they really didn't enjoy the workouts
There isn't attention given to all the muscle groups
"I did H&C toward the end of 2020 and I enjoyed the difficulty level of it. However, I really had to comb through the calendar and make their suggested swaps to ensure I was doing each workout a proportionate amount. I also did the add-ons every time they were on the calendar. I gained muscle and I felt wiped out, but the calendar is so sporadic; there is no rhyme or reason to it. I wouldn't do the program again."
"I enjoyed H&C, but I agree that the calendar is a mess. I guess the constant swapping of routines is ok for the short term, but it doesn't seem like much thought went into making each week whole.
I actually really liked the workouts though. Coming off of P90X3, I really liked the focus on weights. Also it still had a good mix of functional movements."
"H&C is one of my favorites and one of the few programs that gave me results (weight loss and muscle definition) without having to obsess over what I ate. I realized I don't have to kill myself with long workouts to get results."
"Unfortunately H&C has just an odd enough structure, and misses some muscle groups almost entirely (arms) and overuses others (legs) that I just figure if it's heavy lifting I want, just do the classic Beast schedule.
If H&C were more balanced and better planned out, I'd put it up there with BB's best programs. But its potential for greatness mixed with its weak (and sometimes confusing) execution make it a bigger miss than the average program."
Alternatives to Hammer And Chisel
Superhero X12
Superhero X12 is a one-time purchase of a product that will illustrate how to become fit and healthy through a manageable workout schedule and a wealth of nutrition information.
This program is designed for the average person who wants to get and stay in shape but won't commit a lot of time to an extensive regimen.
Pros
You get access to over 75 exercise and mobility demonstrations
A comprehensive and detailed nutrition guide is provided to help you with your diet
You don't have to worry about constant subscription fees
Cons
More visuals would be preferred
If you have alternative goals like improving flexibility and speed, this program doesn't give attention to those
The program cannot be personalized to your specific goals and lifestyle
Read our Superhero X12 review here.
Noom
Noom is a popular program known for helping many people create new and healthy habits. Sustainability is what is most important here, and this program is meant to last more than the 60 days that you would do Hammer and Chisel.
Pros
You aren't restricted by what types of food you can eat
Long-lasting and sustainable results are the focus
For a minimal cost, you can do a 14-day trial to see if it's right for you
Cons
It is a more expensive program
Some may consider the calories to be too restricted
There is no face-to-face interaction with coaches
Read our Noom review here.
Our Recommendation
If you're looking to hit your fitness goals and get healthier efficiently, FlexIt Fit may do that for you much easier than Hammer and Chisel by Beachbody On Demand.
With FlexIt, you're connected with trainers that understand your goals, lifestyle, and what equipment you already have access to. They personalize your workouts and take you through them safely to maximize injury prevention.
You also are provided accountability and motivation through FlexIt. A personal trainer is taking you through all your workouts live, as compared to the prerecorded workouts with Hammer and Chisel.
Also, if you ever find that you want to go in a different direction with your health or simply want to switch things up a bit, you can let your FlexIt trainer know, and they will be very accommodating.
Your participation in this program will last much longer than the 60 days with Hammer and Chisel because you can constantly work on improving in different areas.
Pros
You can mix and match what type of trainers help you along your health journey
The app can be used anywhere
The average cost of the online training sessions is cheaper than an in-person training session
Your first workout session is free
You are still able to workout while you are traveling, even if you have no equipment
Cons
You are limited to the equipment that you have at home
Some reviews state the app itself could be improved
The pricing may be a bit costly for some
FlexIt Fit Vs. Hammer and Chisel
| | | |
| --- | --- | --- |
| | FlexIt Fit | Hammer and Chisel |
| Exercise | Live, personalized workouts based on your schedule | Pre-recorded workouts six days a week |
| Nutrition | Sessions with a nutritionist can be booked | Nutrition guide is provided |
| Additional Materials | None | 60 Day Workout Calendar, Hammer Workout Calendar, Chisel Workout Calendar, Tally Sheet, Worksheet, and Quick Start Guide |
| Equipment Required | None is required; you can use whatever you already have | Dumbbells, resistance bands or a towel, bench or stability ball, chin-up bar or bands with door attachment, and a medicine ball |
Where to Buy FlexIt Fit
Read our FlexIt review here or buy FlexIt here.
Final Recommendations
We hope that you enjoyed my Hammer and Chisel review and got some insight into whether or not it would be a good fit for you.
Not being able to make it to the gym doesn't mean that you can't feel happy, fit, and energized. You can be intentional with what you eat and follow along with workouts in your own home!
While Hammer and Chisel isn't likely the best option out there, go ahead and try a free workout session through FlexIt to see if that will be more beneficial for you.
Comment down below your fitness goals, and don't forget to share this review with anyone who may be interested!
Frequently Asked Questions
Can you do Hammer and Chisel without a weight bench?
The description of the workout program says you can do the workouts without a weight bench as long as you have a stability ball to lie on instead. 
If you don't have either and don't wish to purchase them, then there will be some exercises you cannot do.
Female Hammer and Chisel results?
There has been more than one Hammer and Chisel review left saying that the person saw great results when they stuck with the program and did everything required.
Hammer and Chisel results for males?
Many men have seen great results with this program while others say it did nothing for them. Results with any workout regimen will differ greatly person to person.
Is there a Hammer and Chisel workout schedule?
The Hammer and Chisel workout schedule is illustrated on the calendar provided in the program. The program has been designed so that you exercise six days a week over a 60-day period.
Which Beachbody program gives you the fastest results?
There isn't a singular program that will give you the fastest results because everyone will respond differently to each. 
Choose the program that is the most realistic for you to follow so you know you will be able to sustain it and therefore see desired results.
How many calories are burned with Hammer and Chisel?
The number of calories that are burned within any workout, whether it be weightlifting, cardio, yoga, dancing, or something else, is dependent on the person and how much effort is put in.
Popular Product Reviews: