With so many people finding a passion for fitness these days, it's inevitable that many dream of making a career from doing what they love.
But only a select few get to create such a notable and long-term impact on the health and fitness industry.
Steve Cook has been one of the founding social media influencers when it comes to bodybuilding and training.
Steve combines a down-to-earth charm with a killer physique, making him a popular personality in the fitness world for over a decade now.
This article covers the fundamentals of Cook's approach when it comes to training, diet, and supplements.
Read on to learn more about Steve Cook's workout routine, eating habits, and how he came to be one of the most popular faces in fitness.
Steve Cook Current Bio and Stats
Steve Cook has had a long and successful career in the world of sports and fitness.
From a prolific high school athletic career to multiple top 10 finishes in Mr. Olympia, Cook continued his journey through many deals and sponsorships.
Steve Cook has been the face of brands like Optimum Nutrition and has featured on the covers of many large fitness publications.
Currently, Steve has around 2.3 million followers on Instagram and over 1.3 million YouTube subscribers.
Age: 37
Height: 6'0" (183cm)
Weight: Approx. 205-215lbs (93-98kg)
Date of Birth: December 10, 1984
Occupation: Fitness Influencer
Career: Professional Bodybuilder
Notable Achievements:

Mr. Olympia top 10 finish, 2013 and 2014
Steve Cook Workout Fundamentals
Read More: Tom Cruise Workout Routine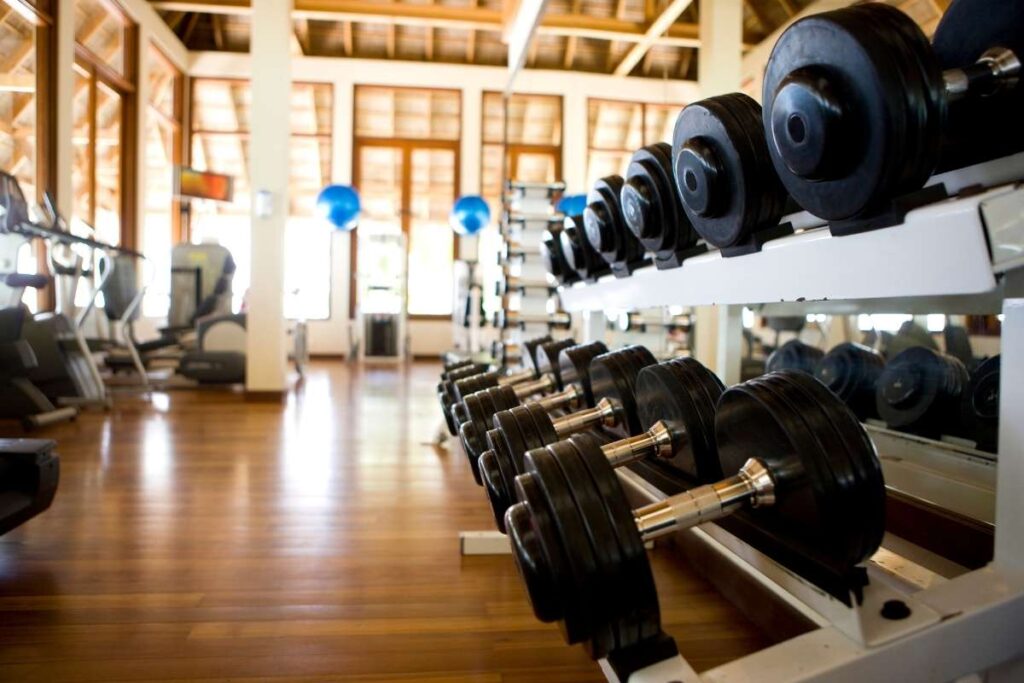 Since transitioning from a college athlete to the world of bodybuilding and fitness modeling, Steve Cook has used a few key components to achieve success.
First, Steve recommends always having goals in mind – whether big or small – to keep you motivated and consistent.
In addition, he suggests taking a competitive mindset into the weight room – even if you're only competing against yourself.
As you'll find with his workout routine, this involves training around six days a week. He lifts heavy and keeps muscle groups and types of training separate.
Steve Cook Workout Routine
Read More: Alex Eubank Workout Routine
Now we know some of the thoughts behind Steve's training philosophy, let's look at Steve Cook's workout routine.
When it comes to training specifics, Steve Cook is a fan of going heavy on the big, basic lifts.
In other exercises, such as isolation work or accessory lifts, Steve will constantly change things like rep tempo to keep the body adapting to new stimuli.
When it comes to cardio, Steve will always include some in his program whether he is bulking or cutting. This is either to aid fat burn on a cut or just for heart health as he strives to gain lean body mass.
Steve separates his cardio from his weight training to avoid having one take energy from the other.
Steve Cook Workout Plan
Read More: Jay Cutler Workout Routine
Here's your chance to try the workout routine of Steve Cook for yourself. The following workouts are a full week of training, with six separate sessions for each major muscle group.
These sessions include many exercises performed together in a superset, which will help you get more volume in less time.
For those who may not have six days a week for Steve Cook workouts, the abs session can be done on the back of any of the other days, giving you an extra rest day.
Here is an example training schedule for the Steve Cook workout program.
Weekly Schedule:
Monday: Back workout
Tuesday: Arms workout
Wednesday: Abs workout
Thursday: Chest workout
Friday: Shoulders workout
Saturday: Leg workout
Sunday: Rest day
Steve Cook Back Workout
| | | |
| --- | --- | --- |
| Exercise | Sets x Reps | Rest |
| Deadlift w Resistance Band | 3×4-6 | 3-5 mins |
| Pull-Ups | 3-4×8-10 | Superset |
| Dead Hang | 3-4xMAX | 1-2 mins |
| Single-Arm Machine Pulldown | 3×12 each side | 30 secs |
| Meadows Row | 3×6-8 each side | 1 min |
Steve Cook Arm Workout
| | | |
| --- | --- | --- |
| Exercise | Sets x Reps | Rest |
| DB Incline Curls | 3-4×10-15 | Superset |
| Incline Skull Crusher | 3-4×10-15 | 1-2 mins |
| Seated Cable Preacher Curl | 3-4×10-15 | Superset |
| Machine Skull Crusher | 3-4×10-15 | 1-2 mins |
| Rope Tricep Pushdown | 3-4×10-15 | Superset |
| Rope Cable Curl | 3-4×10-15 | 1-2 mins |
| Push-ups | 3xMAX | 30 secs |
Steve Cook Abs Workout
| | | |
| --- | --- | --- |
| Exercise | Sets x Reps | Rest |
| V-Ups | 8×20 secs | 10 secs |
| Bicycle Crunch | 8×20 secs | 10 secs |
| Heel Tap Crunch | 8×20 secs | 10 secs |
| Plank Hip Dips | 8×20 secs | 10 secs |
| Flutter Kicks | 8×20 secs | 10 secs |
| Overhead Weighted Sit-Up | 8×20 secs | 10 secs |
Steve Cook Chest Workout
| | | |
| --- | --- | --- |
| Exercise | Sets x Reps | Rest |
| Barbell Bench Press | 3-4×6 | 3-5 mins |
| Decline Bench Press | 3-4×8 | Superset |
| Pec Dec | 3x4x12 | 2-3 mins |
| Incline Machine Press | 3×8 | Superset |
| Incline DB Chest Fly | 3×10 | 1-2 mins |
| Chest Dips | 3xMAX | Superset |
| Decline Cable Crossover | 3xMAX | 1-2 mins |
Steve Cook Shoulder Workout
| | | |
| --- | --- | --- |
| Exercise | Sets x Reps | Rest |
| Seated Smith Press | 4×8-12 | 2-3 mins |
| DB Lateral Raise | 4×8-12 | Superset |
| EZ Bar Reverse Press | 4×8-12 | 1-2 mins |
| Machine Rear Delt Fly | 3-4×8-12 | Superset |
| Bent Rear Delt Row | 3-4×8-12 | 1-2 mins |
| Cable Lateral Raise | 10/9/8/7/6/5/4/3/2/1 | Superset |
| Push-Ups | 10/9/8/7/6/5/4/3/2/1 | – |
Steve Cook Leg Workout
| | | |
| --- | --- | --- |
| Exercise | Sets x Reps | Rest |
| Barbell Front Squat | 12/10/8/6 | 2-3 mins |
| Leg Press | 12/10/8/6 | Superset |
| Standing Calf Raise | 4×12 | 2 mins |
| Close-stance Smith Squat | 3×12 | Superset |
| Seated Calf Raise | 3×12 | 1-2 mins |
| DB Walking Lunge | 3×12 each side | Tri-set |
| Sissy Squat | 3×15 | Tri-set |
| Leg Extension | 3×15 | 1-2 mins |
Steve Cook Big Program
If you are looking for an official Steve Cook workout routine, there are several programs available through Steve's official website.
One of these is the Swole program, aimed at those looking to add mass to their physiques.
This program is especially targeted toward hardgainers, or those with an ectomorph body type who find it hard to gain size and weight.
Steve Cook Dieting and Food Preferences
Read More: Alan Ritchson Workout Routine
The Steve Cook diet approach revolves around the concept of IIFYM, or counting macronutrients.
This simply means that Steve tracks his calorie intake while also aiming to consume certain amounts of protein, carbs, and fats.
These percentages may vary depending on whether Steve is looking to add lean mass or cut down for a show or photo shoot.
Steve Cook Meal Preferences
Breakfast: Oatmeal, frozen berries, egg whites
Lunch: Lean meat, rice, vegetables
Dinner: Lean meat, rice, vegetables
Snacks: Protein shake, protein bar
Late night: Frozen yogurt
Steve Cook Diet Plan
The following Steve Cook meal plan is adapted from his full day of eating, although there are some changes.
Because Steve is simply sticking to certain amounts of macronutrients, this diet plan can be easily modified to suit any individual.
The key is to track your food intake for a few weeks until you get a sense of which foods allow you to hit your targets and get you closer to your body composition goals.
Meal 1
Omelet (egg whites + 1 whole egg)
Avocado guacamole
Oatmeal + frozen berries
Meal 2 (Pre-Workout)
Meal 3 (Post-Workout)
Meal 4
Teriyaki chicken + beef combo
Rice
Steamed vegetables
Meal 5
Chicken breast
Egg whites
1 whole egg
Brown rice crunchy roll snack
Meal 6
Totals
Calories: 2800 kcals
Protein: 225g
Carbohydrates: 335g
Fats: 65g
Steve Cook Supplement Preferences
Read More: Chris Pratt Workout Routine
As a professional bodybuilder and fitness model, Steve Cook is no stranger to supplementing his diet.
Steve is an advocate of only taking what you can't get through diet; he gives the example that he was struggling to get enough protein through food alone.
Steve Cook also had his own line of Culture Supplements, although these were sold out and the line was closed.
As always, be sure to do your research and seek professional advice if you're not sure what to take.
Steve Cook Supplement Stack:
Whey protein
Casein protein
Creatine
CLA
Fish oil
Beta-alanine
Amino energy
Amino sleep capsules
Vitamin C
Multivitamin
Final Thoughts
So, what do you think of our guide to Steve Cook's approach to health and fitness?
It's unsurprising to learn that big lifts and meeting macros is essential to his physique. His commitment to excelling and maintaining it, however, is pretty unique.
Let us know what you think of our example Steve Cook workout routine and diet in the comments.
If you know any other Steve Cook fans wanting to know more about his approach, be sure to share this content with them as well.
FAQs
How do I train like Steve Cook?
Steve Cook trains with relatively high volume, as an advanced lifter with well over 20 years of lifting experience.
Combine the workouts in this article with a sufficient amount of cardio, and you'll start to develop a lean, muscular physique like Steve.
How much cardio does Steve Cook do?
Steve Cook does varying amounts of cardio depending on his current physique and performance goals.
Whether it's training for a triathlon or just a casual game of pick-up basketball, Steve regularly includes cardio for fat burning and heart health.
How do I get Steve Cook's physique?
Steve Cook's physique comes from years of intense training and dieting for bodybuilding shows and fitness magazine shoots.
Try the Steve Cook workout routine described above, as well as adapting the diet plan for your body, and you'll be well on your way.
What supplements does Steve Cook take?
Steve uses supplements to get anything he is not receiving from diet alone. 
Common staples in Steve's supplement stack include protein, creatine, fish oil, and a multivitamin.
Popular Celebrity Workout Routines