This post may contain affiliate links at no additional cost to you. As an Amazon Associate I earn from qualifying purchases. Click to view our full disclosure.
Welcome to my rundown of Mark Wahlberg's workout routine and diet plan.
Alongside his buddies Kevin Hart, Dwayne "The Rock" Johnson, and Will Ferrell, Mark Wahlberg is one of the biggest names in Hollywood today.
Marky Mark is one of those celebrities that has many fans not only for his roles in blockbuster films but also for his physique and dedication to fitness.
He's well-known as an actor who throws himself into a movie part physically as well as mentally.
Over the years, he has taken on many roles that require various changes to his physique.
This article will break down the training, diet habits, and supplementation used by Mark Wahlberg to keep in such great shape.
Mark Wahlberg Current Bio and Stats
After an early career as a rapper named Marky Mark, Wahlberg became noticed for his athletic physique.
This led to his famous appearances in Calvin Klein underwear commercials as well as a series of old-school fitness videos.
Fast-forward to today, and Mark Wahlberg is one of the biggest stars in Hollywood. He's performed roles in hits like Invincible, The Fighter, The Departed, and his famous bodybuilding team-up with The Rock in Pain and Gain.
His most recent credits include multiple films in the blockbuster Transformers films, as well as the film adaptation of Uncharted, alongside Spiderman himself, Tom Holland.
Age: 51
Height: 5'7" (173cm)
Weight: Approx. 165-205lbs (75-93kg)
Date of Birth: June 5, 1971
Occupation: Hollywood Actor
Career: Model, Actor, Rapper
Notable Achievements:

Multiple Academy Award Nominations
Highest Paid Actor in Hollywood 2017
Mark Wahlberg Workout Fundamentals
Read More: Tom Cruise Workout Routine
Mark Wahlberg has always had an impressive physique, and that fact is even more impressive as he enters his fifties.
Wahlberg is famous for his dedication to training, which he likes to do early – very early. We'll talk more about the infamous Mark Wahlberg morning routine soon.
Having a background in sports, Wahlberg has been training consistently for decades.
His biggest tip when it comes to keeping in shape seems to be centered around dedication and consistency – simply showing up, day in and day out.
Mark Wahlberg Workout Routine
Read More: Alex Eubank Workout Routine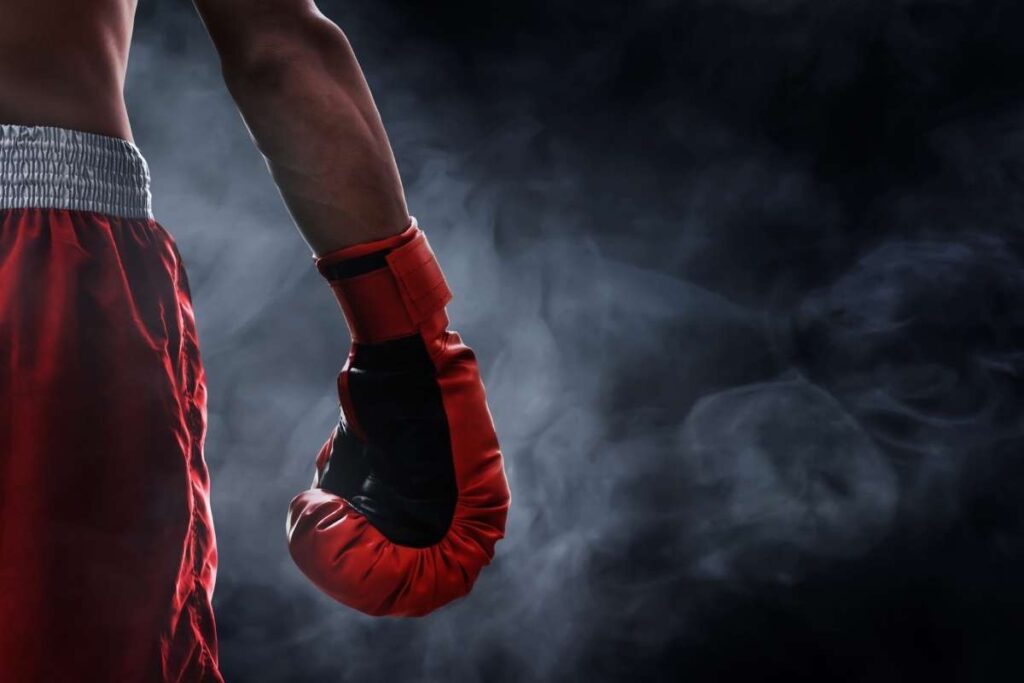 In terms of training specifics, Mark Wahlberg has done it all, from bodybuilding to boxing to functional training circuits.
Wahlberg's workout schedule tends to include six days per week of training, with resistance training being done in the morning.
Wahlberg will also often include a cardio workout later in the day depending on his current goals.
Other activities Mark includes in his routine will be discussed further shortly. First, let's take a look at some specific workouts to get you in top shape like Mark.
Mark Wahlberg Workout Plan
The following workouts are reflective of different phases in Mark Wahlberg's career. They cover his days as an underwear model to trying to stand next to Dwayne 'The Rock' Johnson on a film set.
The first workout is a full-body circuit-style workout, closely matched to the fitness videos Wahlberg did in the 90s.
The second session is a boxing-style routine perfect for those looking to get in fighting shape like Wahlberg in his film The Fighter.
Finally, we have a functional training session to build a solid base for Mark's role as a bodybuilder in Pain and Gain.
This session is meant to serve as a foundational, whole-body strength builder. It can be supplemented with a range of isolation work to build muscle in target areas.
For ideas on some specific body-part workouts to add to this routine, check out our guide to the complete Bro Split workout plan.
Alternatively, perform each of these three workouts in a three-day split to cover all your fitness bases over the span of a week.
Here's an example Mark Wahlberg workout schedule for those who want to train like the man himself:
Weekly Schedule:
Monday: Pain and Gain workout
Tuesday: Chest and triceps + cardio
Wednesday: Legs and shoulders
Thursday: Pain and Gain workout
Friday: Back and biceps + cardio
Saturday: The Fighter workout
Sunday: Rest day
Mark Wahlberg Calvin Klein Workout
| | | |
| --- | --- | --- |
| Exercise | Sets x Reps | Rest |
| Push-Ups | 1-3xMAX | 1 min |
| Bench Dips | 1-3xMAX | 1 min |
| DB Sumo Squat | 1-3×10-12 | Tri-set |
| DB Alternating Lunges | 1-3×5 each side | Tri-set |
| DB Romanian Deadlift | 1-3×10-12 | 1-2 mins |
| Single Leg Calf Raise | 3×10-12 each side | – |
| Alternating Arnold Press | 1-3×10-12 each side | Tri-set |
| Seated DB Press | 1-3×10-12 | Tri-set |
| DB Shrug | 1-3×10-12 | 1-2 mins |
| One-Arm DB Row | 3×10-12 each side | – |
| Concentration Curls | 3×10-12 each side | – |
| Tricep Kickback | 3×10-12 each side | – |
| 90/90 Crunch | 1-3xMAX | Superset |
| Lying Leg Raise | 1-3xMAX | 1 min |
Mark Wahlberg The Fighter Workout
| | | |
| --- | --- | --- |
| Exercise | Sets x Reps | Rest |
| Jump Rope | 1-3×3 min | 1 min |
| Push-Ups | 3xMAX | 1 min |
| High Knees | 1-3×3 min | 1 min |
| Pull-Ups | 3xMAX | 1 min |
| Forward Punches | 3×3 min | 1 min |
| Sit-Ups | 3xMAX | 1 min |
Mark Wahlberg Pain and Gain Workout
| | | |
| --- | --- | --- |
| Exercise | Sets x Reps | Rest |
| Goblet Squat | 3×20 | Superset |
| Hanging Leg Raise | 3×20 | 1 min |
| Step-up + Single-arm Press | 3×10-12 each side | 1-2 min |
| Suspension Row | 3xMAX | 1-2 min |
| KB Suitcase Carry | 3×50-100m each side | – |
| Reverse Lunge + BR Waves | 3×30-45 sec each side | 1 min |
Mark Wahlberg Morning Routine
Read More: Jay Cutler Workout Routine
Like The Rock, Mark Wahlberg is famous for waking super early in the morning.
While accounts vary of exact times, here is an example of the crazy morning routine Mark Wahlberg follows every day:
2:30 am: Wake up
2:45 am: Prayer
3:15 am: Breakfast
3:40 am: Workout
5:30 am: Post-workout meal
6:00 am: Shower
7:30 am: Golf
8:00 am: Snack
9:30 am: Cryotherapy
While it might seem crazy at first, the idea behind this routine is that Mark prioritizes his health and well-being while still being able to work as a sought-after Hollywood actor.
He also ensures that he makes time for family activities such as taking his kids to school.
Mark Wahlberg Dieting and Food Preferences
Read More: Chris Pratt Workout Routine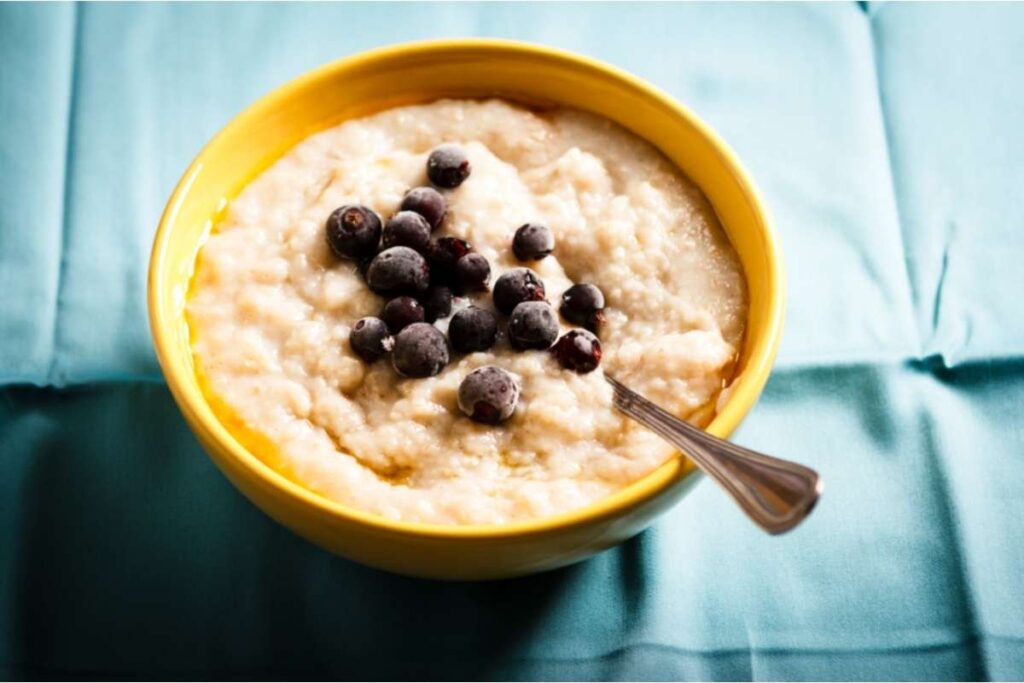 Whether it's to stay lean and muscular into his fifties or to prepare his body for a specific role, Mark Wahlberg knows the importance of diet.
Alongside his substantial supplementation routine (which we'll cover next), Wahlberg follows many of the classic healthy eating principles for athletes.
While recently changing to a plant-based diet, the following is a typical layout of the foods which have built the foundation of Mark's physique over the years.
Mark Wahlberg Meal Preferences
Breakfast: Eggs, oatmeal, berries
Lunch: Turkey, chicken, potato
Dinner: Chicken, steak, green vegetables
Snacks: Protein bars, shakes
Late night: Protein snacks
Mark Wahlberg Diet Plan
Read More: Alan Ritchson Workout Routine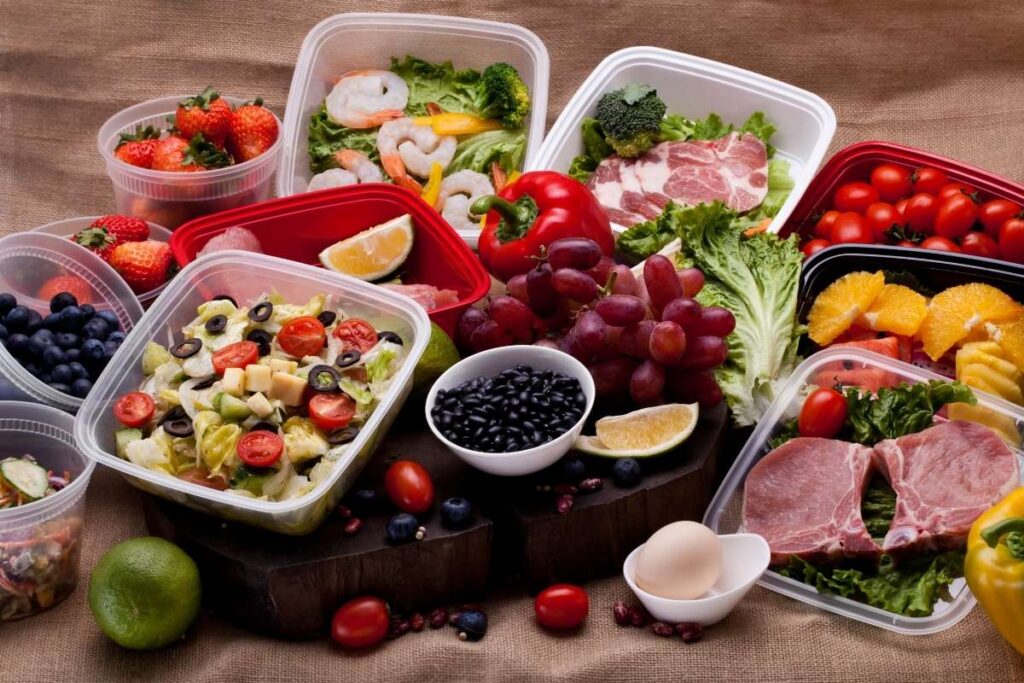 We're sure that most people reading this will want to emulate Mark Wahlberg's physical presence in films like Pain and Gain.
For that reason, the following example comes straight from a typical day of eating for Mark in his preparation for that role.
Be aware that this diet plan is very high in calories and protein, so may need to be modified for your situation.
That being said, Mark Wahlberg reportedly used this plan to go from 165lbs in his previous role, to over 205lbs in Pain and Gain.
If you want to put on a lot of weight and bulk fast, this is definitely one way to do it.
Meal 1
Quick oats
4 eggs
Peanut butter
Blueberries
Meal 2
Whey protein
Almond milk
Ground turkey
Baked potato
Meal 3 (Pre-Workout)
Meal 4 (Post-Workout)
Chicken breast
2 eggs
Avocado
Olive oil
Cucumber
Salad
Tomato
Meal 5
Sirloin steak
Green peppers
Meal 6
Chicken breast
Steamed broccoli
Totals
Calories: Approx. 4000 kcals
Protein: 400g
Carbohydrates: 190g
Fats: 195g
Mark Wahlberg Supplement Preferences
As mentioned, supplements have always been a big part of Mark Wahlberg's fitness regime. He's even created multiple lines of his own supplements.
His previous partnership with GNC yielded the "Marked" line of supplements, although those have been discontinued to make way for his latest partnership.
Wahlberg's current supplement company is called Performance Inspired Nutrition, which has a full line of fitness supplements to support training goals.
Mark Wahlberg Supplement Stack:
Protein powder
Pre-workout
Joint support
Natural testosterone booster
Protein cookies and bars
CLA
Vitamins
Collagen support
Creatine
Final Thoughts
So, what do you think about our guide to Mark Wahlberg's workout routine? We hope you're inspired to find the same level of dedication to fitness that Wahlberg displays.
That said, you probably don't need to get up at 2:30 am. What's key is that you set your sights on a goal and meet it. Wahlberg's meticulous habits, routines, and products are secondary to his consistency.
Let us know your favorite Mark Wahlberg role – and best-looking physique – in the comments.
If you know any other Marky Mark fans who want to know more about his fitness regime, be sure to share this content with them as well.
FAQs
How many times does Mark Wahlberg work out a day?
Mark Wahlberg trains up to twice a day, with weight training in the morning and cardio in the afternoon.
This is in addition to daily golf sessions and physical preparation for movie roles, so the man definitely has a full fitness schedule.
How many days a week does Mark Wahlberg train?
Mark Wahlberg reportedly trains six days a week with one rest day. 
With multiple sessions a day and a very busy routine, some days are likely to be programmed with more recovery in mind.
That being said, Wahlberg has stated that he has no problem training with slightly sore muscles, as the additional work can aid recovery.
What kind of workout does Mark Wahlberg do?
Mark Wahlberg has been in the fitness world long enough to train in every way imaginable. 
Whether it's isolation-style bodybuilding, whole-body functional training, or specific exercises and drills for roles as an athlete or fighter, Mark's routine will always serve his current goal.
What time does Mark Wahlberg go to sleep? 
With a morning routine starting so early, Mark Wahlberg tends to have an early night wherever possible.
With that said, being one of the biggest stars in Hollywood naturally comes with a little sleep deprivation here and there.
What time does Mark Wahlberg wake up?
Mark Wahlberg has a crazy morning routine, which has been reported to start as early as 2:30 am.
This allows Wahlberg to pray, eat, train, and play golf all before most of us are getting up for the day. That's dedication!
How much does Mark Wahlberg weigh?
At just 5'7", Mark Wahlberg naturally sits at a lower weight than his taller counterparts.
Wahlberg's weight can range anywhere from around 165lbs to 205lbs+, in his bulked-up role for Pain and Gain.
Popular Celebrity Workout Routines