This post may contain affiliate links at no additional cost to you. As an Amazon Associate I earn from qualifying purchases. Click to view our full disclosure.
Welcome to my G Plans review.
Weight loss is a popular topic nowadays, and there is a reason for it. Research shows that over 70% of the population may be overweight or obese.
It might get worse before it gets better. The fact that more people are working from home now encourages more sedentary behavior and snacking. After all, the kitchen is just a few steps away.
Naturally, with an increase in obesity, there is also a rise in weight loss programs, each with its own approach to weight loss to help fight this condition.
As a Registered Dietitian and weight loss expert, I've seen all types of programs. Some are effective, promoting sustainable weight loss results. Others are quick fixes that have you losing and regaining the same 10-20 pounds.
The program you choose can either take you one step closer to your goals or it can drive you further away. That is why it is important to do a thorough investigation regarding any weight loss program you are thinking about joining.
One popular weight loss program is G Plans. It was created by Dr. Goglia, a well-known weight loss expert and nutritionist for the stars.
And truthfully, it sounds like a good approach to weight loss. But is it really as effective as it claims to be?
This time, I've done the research for you. Keep reading as I go over the features, benefits, pros, cons, pricing, and more to help you determine if G Plans is the best option for your needs.
About G Plans
G Plans is a weight loss program created by Dr. Phillip Goglia.
Dr. Goglia went through an extreme body change of his own. When he was a child, he used to weigh more than 270 lbs. But as he grew up, he began wrestling and realized his passion for bodybuilding.
Ultimately, he managed to go from extremely overweight to extremely lean, all thanks to his nutrition research.
As a result, more people, especially celebrities and professional athletes, began booking consultations with him to get the same results.
That's how G Plans was born.
What is a G Plans diet?
A G Plans diet is the nutritional approach accessed only through G Plans. It's based on Dr. Goglia's belief that there are three types of metabolic typing.
After a thorough assessment including blood work, you learn what metabolic typing you have. This helps to create a meal plan since, depending on the metabolic type, you need different macro approaches.
What is metabolic typing?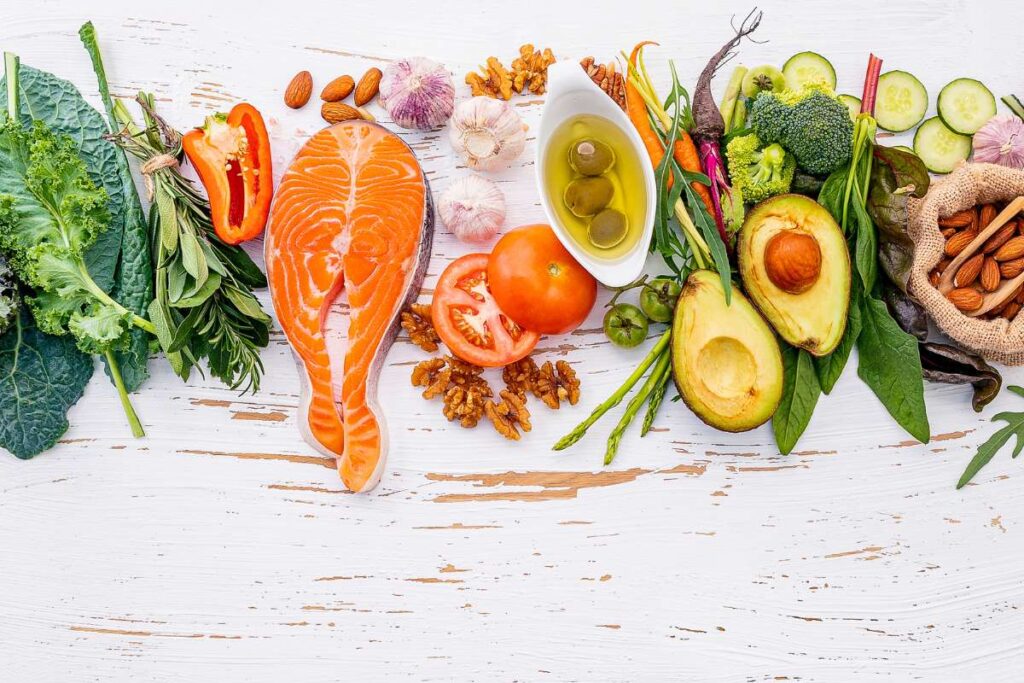 Metabolic typing is a belief that your body composition, blood work, and more tells you what your macro distribution should be.
The first one, according to Dr. Goglia, is carb-based and makes up 20% of the population. People in this category tend to function better with a high-carb diet.
The second metabolic typing is fat and protein-based. This is the most common metabolic typing, and it means you rely on proteins and fat for fuel.
Finally, the least common metabolic typing is a combination of the three macros. Here, there is no predominant macro, and you use all three of them for energy.
While the theory sounds promising, there is not a lot of scientific information to back it up and more research is needed.
Who is G Plans for?
G Plans is ideal for people who want a personalized meal plan tailored to their needs, goals, and body type.
If you've found yourself following meal plan after meal plan with no real results, a G Plan diet might just be the option for you.
Is G-Plans legit?
Yes, G Plans is a legit weight loss program. It was created by Dr. Goglia, who has a Ph.D. in Nutritional Sciences, along with several other exercise and nutrition certifications.
However, everyone's results will vary. As is true with most weight loss programs, what's highly effective for some won't work as well for others.
Things To Consider Before Buying G Plans
It's never as simple as buying a program and reaching your goal. Here are a few factors that might influence your decision to try a G-Plans diet.
Exercise Plans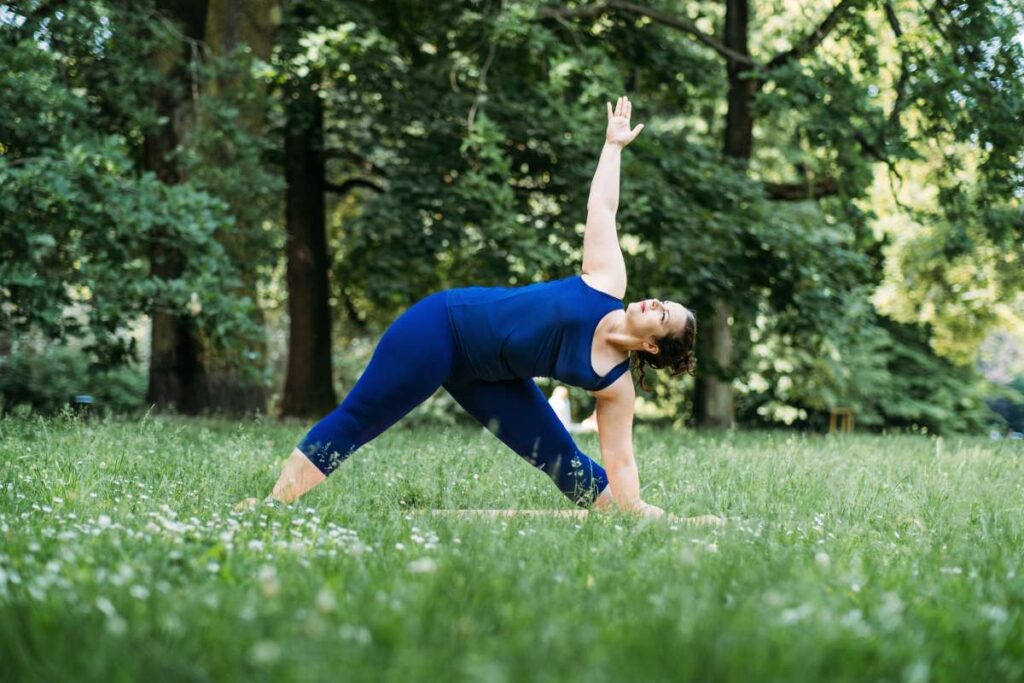 While G Plans provides a personalized meal plan, keep in mind that it won't offer you an exercise routine. The program is fully focused on nutrition and helping you achieve a caloric deficit through food.
They do encourage exercise, but you need to do that on your own.
So, if you are looking for an all-in-one option where you can get both nutrition and exercise guidance in the same place, this is not for you.
Primarily for Weight Loss
With an estimated 70% of the population overweight or obese, a lot of people are flocking to weight loss programs like this.
However, if you've managed to reach your weight, what happens after?
G Plans does offer you a maintenance plan which is ideal for those who have already met their weight loss goals.
Still, keep in mind that this program focuses primarily on weight loss. As such, most of the questions and recommendations are based on the goal of losing weight.
So, if you're an athlete or bodybuilder who wants to gain weight, you might struggle to get this plan to work for you.
Nutritional Education
Finally, for some people, nutritional education is essential for a weight loss program.
After all, it is all about creating long-lasting results. While there is some nutritional education in the program (articles and coaching), it is not the main approach. The company puts more emphasis on its meal plan and recipes than on education.
This is good news for people who like more action and less reading, but probably not the best pick for those who have a desire for deep nutritional knowledge.
G Plans Features
In this part of my G Plans review, we are going to go over the most impressive features that may make it the right pick for you.
100% Customized Meal Plans
Other weight loss plans take the same approach with every client, and that means everyone gets almost the same diet and advice. Generic meal plans rarely give a broad range of people the results they deserve.
Not to mention, they might include ingredients you don't eat, which can be highly discouraging.
However, G Plans meal plans are based 100% on your needs, goals, and preferences. So, you don't have to struggle to make the meal plan fit your life. Instead, the meal plan is adapted to fit you, and that's how it should be.
Variety of Recipe Options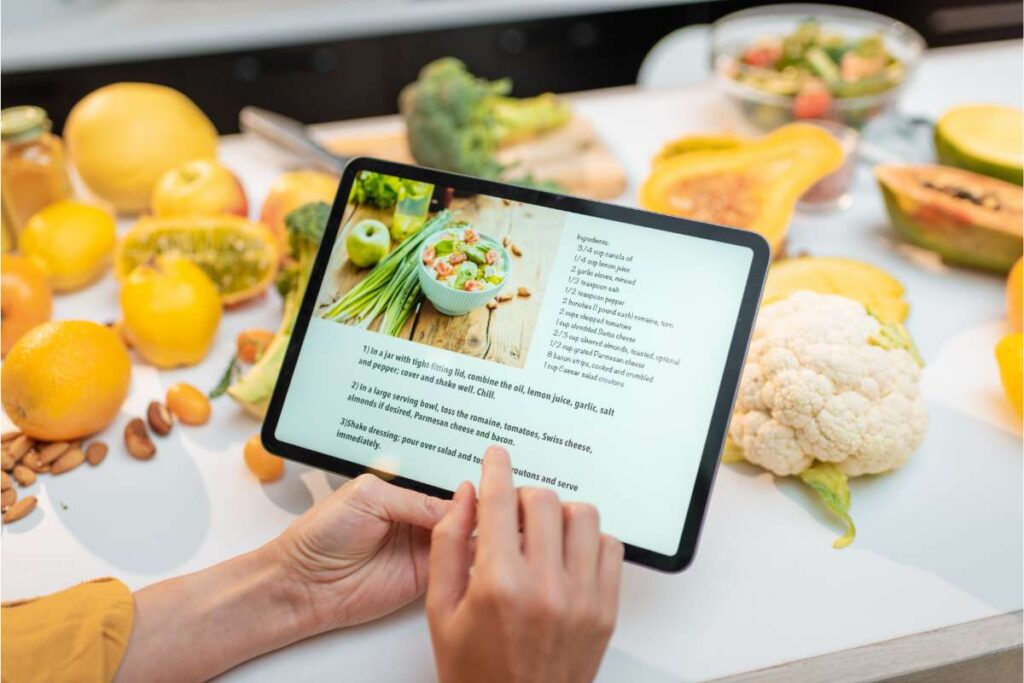 Chicken breast, brown rice, broccoli. Most of us have a basic knowledge of what "healthy" foods look like. But eating the same thing over and over again can be too boring. Some people might actually prefer the exact same meal each day, but more of us need variety to stay on track.
The catch is, new recipes also open the door to messing up your goals. You might not know how many calories or macros it has. Or, how can it be adapted to your needs?
In G Plans, you get a wider variety of recipe options that fit your needs. You can expand your palate and keep things interesting while still sticking to your preferences and goals. You might not even have to eat the same thing twice.
Access to Online Community
Support is essential for weight loss. Without the proper social environment, most people end up losing motivation.
G Plans offers an online community for you to share your ideas, hear tips from other people going through the same things as you, and get constant motivation.
This can make it easier to get to your results and stay on track.
Progress Tracker
You might be keeping a notebook or a note on your cell phone with the progress you've made so far, but this can prove inefficient for many, especially if you're keeping track across multiple apps.
G Plans has its own app with a tracking feature to help you see the trend of your progress. There is nothing more satisfying than seeing the weight loss curve go down each time. This too is great for motivation and perspective.
Grocery Shopping Support
If you're trying to lose weight, the grocery store can be frustrating and confusing, not to mention time-consuming.
G Plans creates a shopping list for you, removing the hassles of having to think about what you need to buy.
Also, for those that not only hate creating shopping lists but also don't like going to the grocery store, there is an option to get the items delivered right to your doorstep.
Does G Plans really work?
Yes, G Plans works for some people. The bottom line is that it can help you create a caloric deficit (eating fewer calories than the body needs) to help achieve weight loss.
On top of that, you can have one-on-one calls with your personal nutritionist who guides you every step of the way. But, keep in mind that this comes with an additional cost.
Later on, I'll share more info about G Plans' cost, as well as real G-Plans reviews from customers. That seems to be where some of the negatives of this program make themselves known.
For now, let's see what it's like to start the program.
How does G Plans work?

First, you need to take the metabolic type quiz. Based on your results, the company determines if you need a high-carb approach, a high-fat and high-protein approach, or a more balanced approach.
The quiz is going to ask you about your meal choices, issues, family history, and other lifestyle choices.
One thing I felt was missing was a little more detail on the exercise part. They only have a couple of questions related to exercise. In my experience as a Registered Dietitian, there is more to ask regarding exercise that can help formulate a meal plan.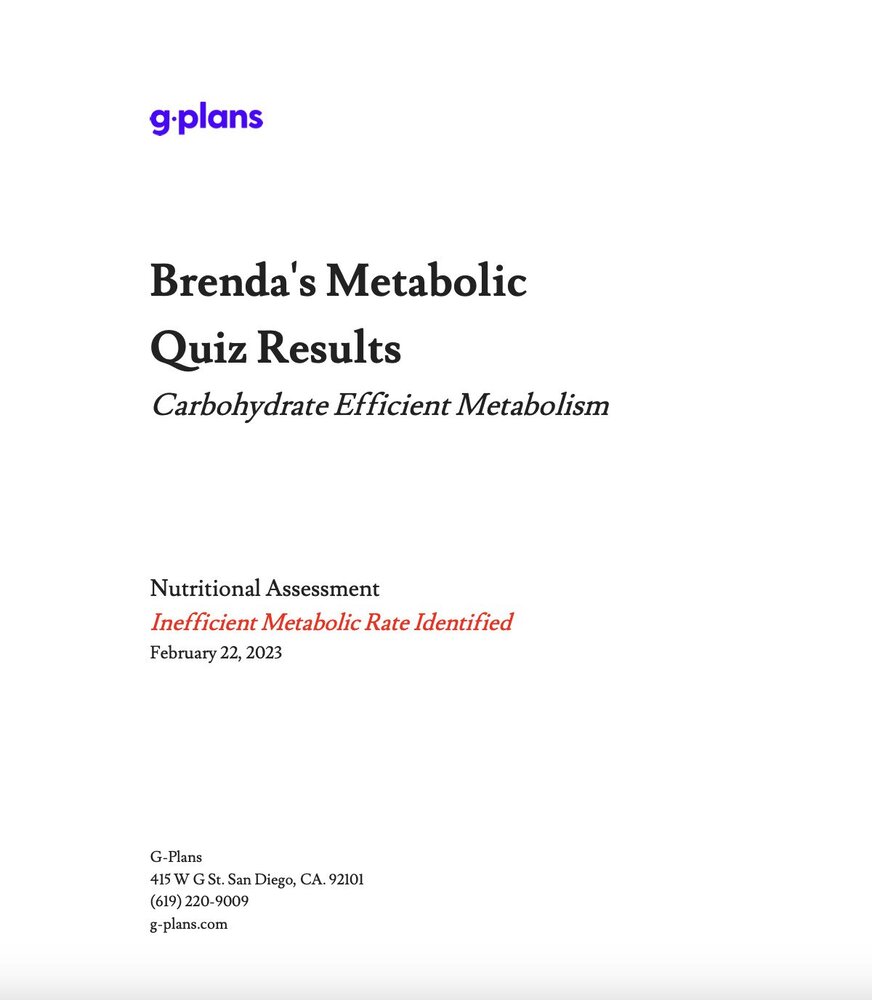 Once you complete the quiz you are going to get a PDF file with your results. Here, you can read a little bit more about your metabolic assessment and how it can influence weight loss or any other problems you might have.
In my case, it said I have a carbohydrate efficient metabolism. This means I need more carbs to fuel my body throughout the day.
If you are happy with your results, you can purchase their subscription to get your personalized meal plan. You can then customize it based on the foods you pick.
The next step is to start tracking your progress. You'll have an app that allows you to see your meal plan, check recipes, read articles, and track your progress.
Finally, if you are feeling up to it, you can share your progress with the community to encourage other people that are on the same journey as you.
G Plans Programs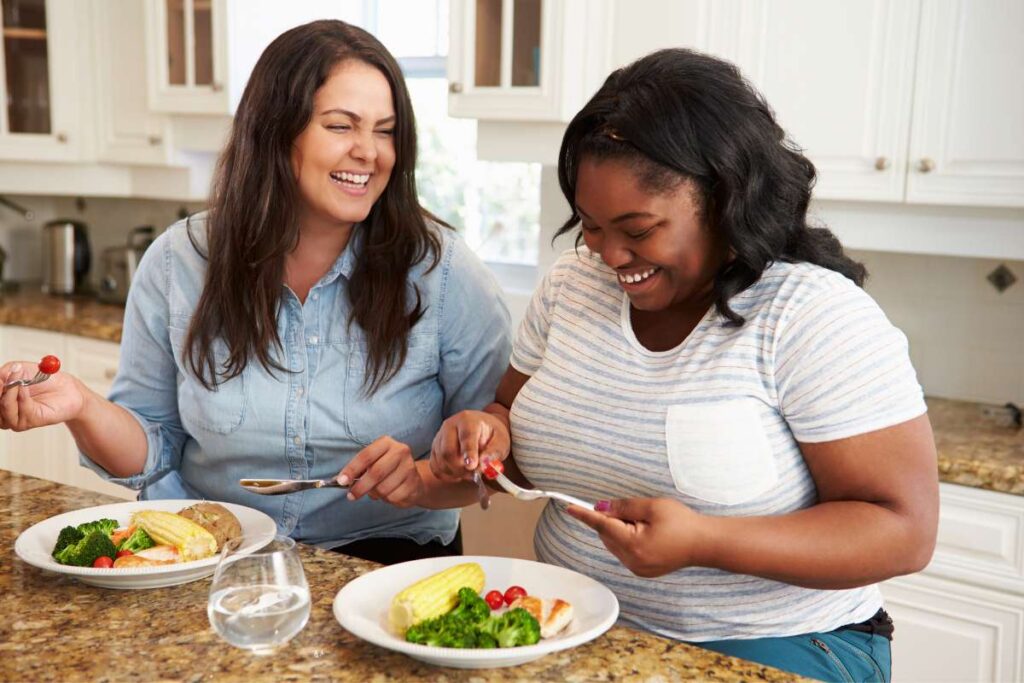 There are three G Plans for you to choose from: Pro Plan, Managed Plan, and Maintenance Plan. Let's take a closer look at each one.
Food Management, Calorie Counter, and Exercise Journal
This is the free version of the program. So, what can you get out of it? It's all about the app. Here, you can track your daily meals, get an intuitive meal planner to plan your weeks ahead, and use the food diary.
Pro Plan
The Pro Plan is the basic option. Here, you get everything that's in the free version, plus a personalized meal plan and access to the app.
Managed Plan
The Managed Plan is all of the things from the Pro Plan, but every week you get a one-on-one meeting with your personal nutritionist.
In addition, you get fitness recommendations, goal planning and accountability, and an energy, sleep, and stress evaluation.
Maintenance Plan
Finally, for those that hit their goal weight, the Maintenance Plan can help prevent the weight from creeping in.
What does the Maintenance Plan include?
You get access to the app (everything in the free version). On top of that, a built-in AI to give you insights on what you are tracking and how to make it better.
Also, you get calorie and macro data, plus a barcode scanner for your meals.
What are the available G-Plans supplements?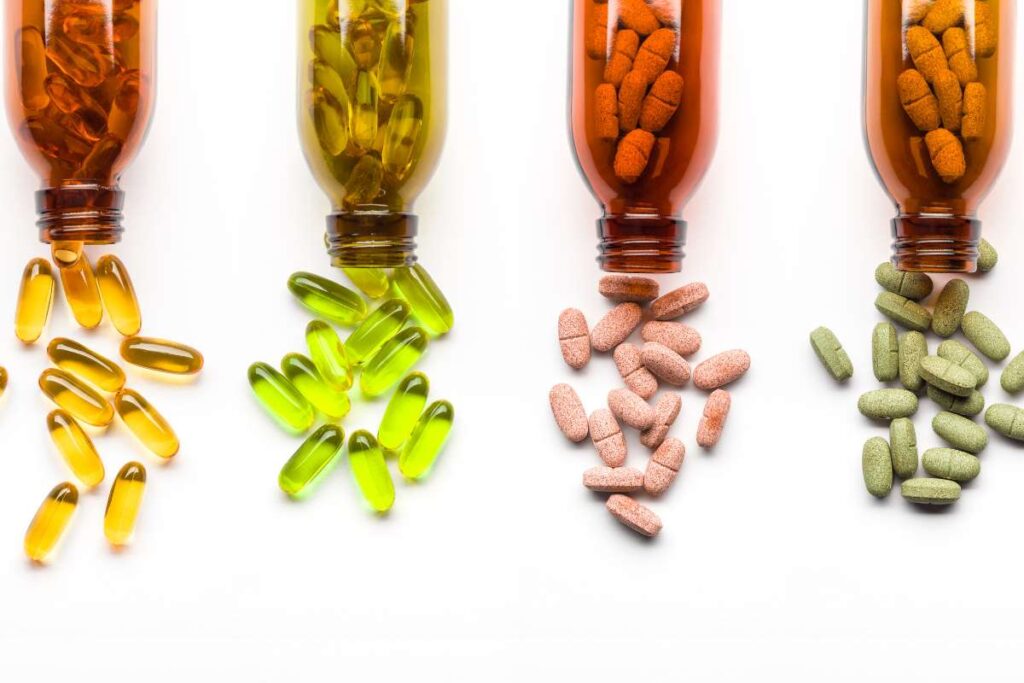 Even though supplements are not necessary, they can make weight loss easier. Or, they can help you overcome an issue like poor sleep or stress that's affecting your weight.
G-Plans supplements meet different needs, including:
L.E.A.N (weight loss supplements)
Vibrants Reds (red powder supplement)
Rest Restore (sleep aid)
Complete Probiomax (probiotics and gut health)
Clean Energy (energy booster)
Natural Brain (cognitive enhancement)
Total Soothe (stress reliever)
Immune Boost (boosts immunity)
Heart Support (health health)
Their supplements don't contain any artificial colors or flavors, are non-GMO, and are made in the USA.
G Plans Pros and Cons
To recap what we've learned so far in this G Plans review, here are the main pros and cons of this weight loss program.
G Plans Pros
You get a fully customizable meal plan.
100% flexible.
Web and mobile apps are available.
Focuses on nutrient-dense foods.
Grocery lists available.
You can book a consultation with a nutritionist for guidance (extra fee).
G Plans Cons
No workout recommendations.
Can be costly for some people.
People might struggle in making their meals.
It could lead to an expensive grocery bill.
Real Customer G Plans Reviews
There are over 4,000 G Plans reviews on Trustpilot. However, the reviews on that website are not very positive. On average, G Plans has a 2.5-star rating out of 5 according to Trustpilot.
So, why is the rating so low?
Before we head into the negative comments, let's see some of the positive feedback left by some of the customers.
Users felt they received a personalized approach.
Many users felt the nutritional coaches offered the correct advice and guidance.
Some users reported they had good customer service.
The coaches can adapt to your schedule and needs, making it easier to follow.
"My first nutritional consult with Michelle Hazenbush of G Plans was super helpful. I signed on for their 8-week managed plan which gives me complete individualized daily meals as well as 4 bi-weekly consults and access to all the recipes and other aspects of G Plans.
Michelle answered all my questions and followed up with a detailed email reviewing our conversation, additional resources, and suggestions. I can't wait to get started and lose those final 25 pounds while improving my overall health and energy levels."
"I was very happy I got to speak with the nutritionist. She gave me very helpful info regarding some of my concerns, and what I can do to help myself. She listened patiently about my concerns. She also helped me navigate [through] my G-plan App on some of the things I didn't understand.
I also am happy she explained how I can upgrade my plan, for the extra help I need. I'm looking forward to her working with me [through] my struggles so that I can be successful."
Now, let's see the negative reviews left by some customers to determine why it has such a negative score on Trustpilot.
Many users experienced bad customer service.
Some users report being charged without authorization.
Most of the users report the prices are different from what they are charging.
"I signed up based on the thought that it would be a 1x payment not monthly after watching the 'sales pitch' video, only to find out that it would be monthly. Then I was presented the offer to 'upgrade' to annual for what would be significantly less money overall. I immediately regretted clicking the button after doing so and tried to cancel several times but was told the terms and conditions did not allow a refund.
I did immediately reach out to customer service – within 15 minutes of signing up but they stick to their no refunds policy and say that they canceled the subscription but I have 'complimentary' access to the app-that I paid for. Now I'm stuck with paying for a 'complimentary' plan that I won't use for a year.
I do not recall anything about no refunds or terms and conditions when 'upgrading' but in bold print, the site says money-back guarantee for the first 30 days–it's only on the monthly option. VERY DECEPTIVE practices."
"Joined the full plan on Jan. 28th, 2023 at a cost of $417. READ THE FINE PRINT OF THE POLICY. I decided within TWO Days that the plan wasn't what I expected. Sent them a notice to cancel my account, which they acknowledged. How-SOME-EVER, NO REFUNDS!!!! So I am out $417 after receiving NOTHING!!!"
Alternatives To G Plans
The reviews really make you wonder if G Plans is the best option.
While there is nothing wrong with the coaching service or the program, the main concern involves customer service and unauthorized charges.
For that reason, I've chosen three alternatives to G Plans that can help you reach your goals.
Trifecta
BEST ALTERNATIVE TO G-PLANS
TriFecta is an organic meal delivery system. It has the advantage of offering meal plans suitable for plant-based, paleo, and keto diets.
The meal delivery system offers you the option to choose your meals or have the company build the meals according to your needs and goals.
Pros
All organic products.
Vegan-friendly.
Offers free shipping.
A coach can guide you through the process.
Cons
Can be costly.
You might not be able to adjust some plans.
Might not be suitable long-term.
Learn more about Trifecta meal delivery service here.
Diet-To-Go
Diet-To-Go is a meal delivery system made by chefs and dietitians. Here, you don't have to worry about shopping for or preparing your food. You get a delivery every week, or every day if you live close to one of their kitchens.
It's intended to be a higher-end version of other meal delivery systems. You'll know that there is a delicious, healthy meal waiting for you in the fridge.
Pros
Made in USDA-certified kitchens.
Free diet analysis.
Support (email or phone) with a health professional.
No long-term commitments.
Cons
Meals can be expensive.
Might not be sustainable.
Doesn't teach you healthy habits.
No gluten-free, vegan, or kosher options.
Read our Diet-To-Go review here.
Nutrisystem
Nutrisystem is a meal planning service that offers ready-to-eat meals to help you achieve your goals. They are based on 1,200 or 1,500 calories per day.
But, Nutrisystem has the advantage of having an app that can help you keep track of your meals progress, and on top of that (for an additional fee), you can have the meals adjusted to your specific caloric needs.
Pros
Ready-to-eat meals delivered at your doorstep.
Can save you time in the kitchen and at the grocery store.
Has an app available.
You can get a customizable meal plan.
Cons
Can be expensive.
You still need to purchase fruits and vegetables.
Poor customer service.
Some people don't like the meals.
Read our Nutrisystem review here.
G Plans Pricing
If you've come this far, you are probably wondering what G Plans costs. After all, even though there are some bad reviews, you might find it's a good alternative to more expensive meal plans.
The prices as advertised are:
Pro Plan: $39.99
Managed Plan: $299.99 per month
Maintenance Plan: $9.99 per month
G Plans Cancellation and Refund Policy
G Plans claims that you can cancel the service within six hours of making the purchase. If you make the request within this time frame, you are eligible for a full refund. If it exceeds six hours, you cannot request a refund.
To cancel the service, contact support.
Company Details
G Plans Verdict
We've come to the end of this G Plans review.
While there are some positive things about G Plans, like creating personalized meal plans at a low price ($39.99), there are also several negative things.
The reviews are mostly bad, so it makes you wonder if the product is as effective as they claim to be. Plus, users claim it has poor customer service. Who wants to enter a program where you'll know you have to deal with bad customer reps?
From there, we learned that the program doesn't offer workout plans. If you want to get fitness recommendations, you would have to purchase the Managed Plan, which is going to cost you almost $300.
And, keep in mind that even then they only offer recommendations. They still don't provide you with a personalized fitness plan.
So, would I recommend G Plans?
In principle, it's not a bad option to help achieve weight loss. However, there are other options that have better reviews and a better system (like Noom or Found).
Frequently Asked Questions
Who owns G-Plans?
G Plans was created by Dr. Goglia. Luke Mahoney is the CEO, along with John Levan.
What do you get with G-Plans?
You get a 100% personalized meal plan, an app to track your progress, and access to a community.
Is G plan monthly?
Yes, G Plans costs $39.99 per month for the basic approach. 
Does G-Plans deliver food?
There is an option where you can get groceries delivered based on your meal plan. 
What makes G Plans different from other meal planning services?
It offers 100% personalized meal plans. 
Can I customize my meal plan with G Plans?
Yes, you can choose which foods you like and dislike. 
How much does G Plans cost?
The basic plan costs $39.99 per month. If you want a more personalized approach, where you get to talk with a nutritionist, it costs $299.99 per month.
Are the meal plans suitable for different dietary restrictions, such as gluten-free or vegetarian diets?
Yes, they can be adapted to different diets.
Can I change my meal plan preferences or dietary restrictions at any time?
Yes, you can change the preferences of your meal plans. 
Is G Plans suitable for people with medical conditions or specific health concerns?
Yes, nutritionists can adapt the meal plan based on needs and medical conditions. They even consider family history. 
Is there a mobile app for G Plans?
Yes, there is a free mobile app you can download to track meals. 
Is there a free trial period available for G Plans?
Yes, you can use the app and the service for 30 days. If you don't like it, you can ask for a full refund.
Is G Plans free?
You can use the app for free (with limitations), but to use the full service you need to pay $39.99 per month. 
More Product Reviews: