This post may contain affiliate links at no additional cost to you. As an Amazon Associate I earn from qualifying purchases. Click to view our full disclosure.
You've reached my Test Boost Max review, where I'll analyze this testosterone booster by Sculpt Nation to see if it has benefits.
I've examined many different testosterone boosters throughout my time researching in the health and wellness industry.
As a holistic health practitioner, I can tell you that many testosterone supplements unfortunately don't have evidence-based ingredients and/or lack the proper dosages to back up their claims.
While Sculpt Nation's Test Boost Max has some positive qualities, TestoPrime is likely the more effective t-booster.
We recommend TestoPrime as a better alternative as it has more effective dosing and ingredients than Test Boost Max.
About Sculpt Nation
The Test Boost Max supplement is made by a company called Sculpt Nation. They claim to be a cutting-edge worldwide sports nutrition brand delivering the highest-quality supplements for athletes and fitness enthusiasts.
Sculpt Nation products are designed to meet specific scientific, quality, and performance standards while ensuring that they are dosed optimally.
Plus, Sculpt Nation uses third-party testing to further ensure quality and safety.
They carry numerous supplements such as protein, pre-workouts, BCAAs, greens, collagen, fat burners, and more.
Ultimately, Sculpt Nation intends to help you reach whatever goals you have, such as weight loss, building muscle, boosting strength, or simply getting healthier.
What is Test Boost Max?
Test Boost Max is advertised as the ultimate testosterone support formula for men. It's designed to help men boost their testosterone levels naturally. This may help them to burn fat, build muscle, improve mood, and elevate sex drive.
It contains a blend of t-boosting ingredients such as tribulus terrestris, American ginseng, and ashwagandha.
Who is it best for?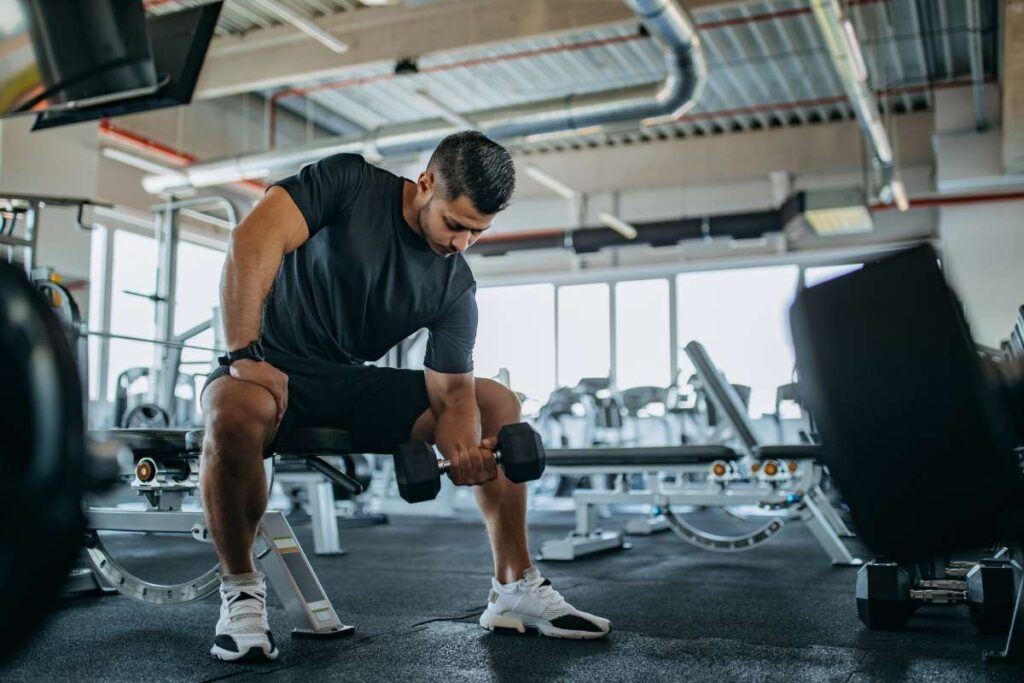 The Test Boost Max supplement is geared toward any man who is experiencing symptoms of low testosterone. This includes unwanted weight gain, low motivation, poor sex drive, trouble building muscle, and loss of strength in the gym.
While it is particularly geared toward men over 30, they say any man dealing with these symptoms regularly may benefit from Test Boost Max.
Is Test Boost Max safe?
Test Boost Max appears safe to use for most individuals. This product goes through third-party testing for safety and quality. And all of the ingredients are generally recognized as safe when consumed in appropriate dosages.
With any supplement, there are always possible side effects. Still, Test Boost Max doesn't contain any actual hormones, steroids, or other more potent compounds that are more likely to promote side effects.
Is Test Boost Max legit?
Sculpt Nation Test Boost Max appears to be legit as it is made by a reputable company.
With that said, Sculpt Nation doesn't share any Test Boost Max reviews on their website, which is a little worrisome. This isn't necessarily required for legitimacy, but reviews do provide real-world evidence to support the claims made.
Things To Consider Before Buying Test Boost Max
There are always things to keep in mind before buying a testosterone booster. Go over these factors to ensure that you make the right buying decision.
Intended Effects
First things first, Test Boost Max isn't a type of steroid, SARM, or other prohormone supplement.
So, it's not made for hardcore bodybuilders looking to increase their levels of testosterone to supraphysiological (well above naturally achievable) levels.
It's simply designed to boost natural testosterone production in the body and is therefore meant for men who want this effect.
Ingredient Quality
Many testosterone boosters are filled with ingredients that lack evidence. Now, Test Boost Max contains some research-backed ingredients but there are also a fair amount of compounds in it that aren't well-tested.
Budget
Test Boost Max costs over $1.50 per serving, which is typical for testosterone boosters. Bear in mind that consistently taking a supplement is the best way to see results.
They do offer a few ways to save by buying in bulk with their subscription options, which I'll go over later.
Lifestyle
As with any testosterone booster, Test Boost Max isn't a cure-all. So you still have to adopt healthy lifestyle practices alongside supplementation to enjoy the best results.
This includes sleeping enough, stress management, high-quality nutrition, and exercise.
Dosing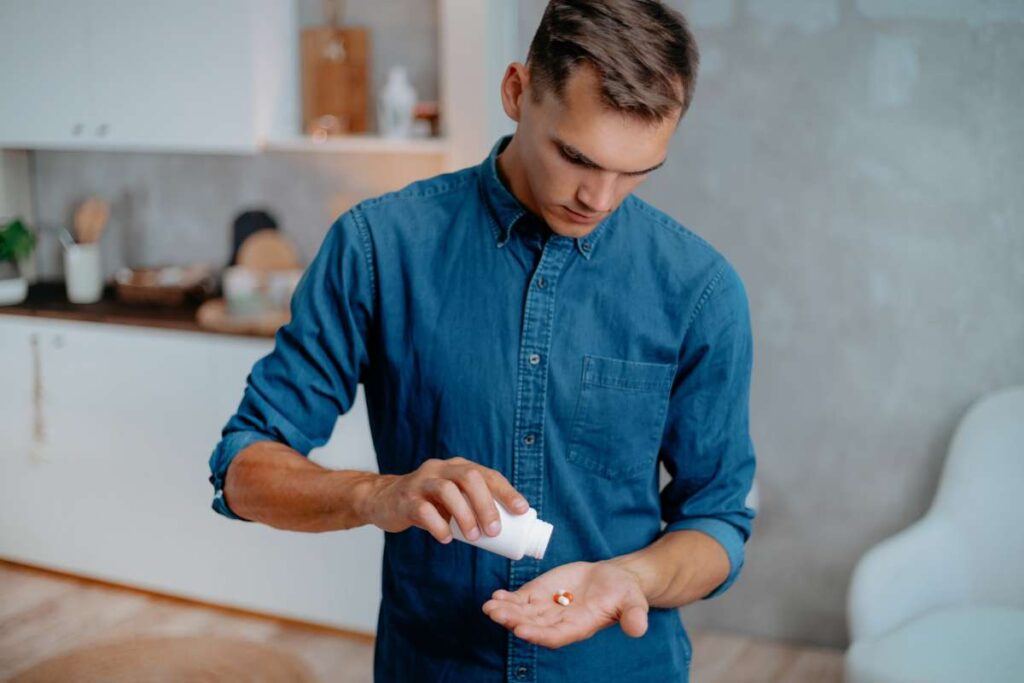 Even if a product has high-quality ingredients, it needs to be dosed properly to be effective. I do see some ingredients in Test Boost Max that are dosed properly, such as ashwagandha.
But others are dosed very low, including longjack and American ginseng.
Does Test Boost Max really work?
It is possible that Test Boost Max will increase testosterone levels.
However, individual results will vary. And there are a few concerns I have with Test Boost Max, such as the inclusion of ineffective ingredients and some dosages that are too low.
I also don't like that there aren't any Test Boost Max reviews laid out on the website. Reviews are very helpful to see if a given product actually lives up to the hype, so not including them makes it seem like they may be hiding something.
Ultimately, this is why I recommend TestoPrime over Test Boost Max. I'll get more into the details behind this decision further on in this Test Boost Max review.
Test Boost Max Ingredients
Test Boost Max contains several ingredients, including various herbal extracts and some other compounds.
Here are all of Test Boost Max's ingredients:
Ashwagandha Root Extract (KSM-66®)
Tribulis Whole Herb Extract
Epimedium grandiflorum Leaves
Eleuthero Root
3,3'-Diindolylmethane
Hawthorn Berry Extract
Eurycoma longifolia Root
American Ginseng Root
Cordyceps Mycelium Extract
Other ingredients: Gelatin, microcrystalline cellulose, silicon dioxide, magnesium stearate.
Let's take a look at these Test Boost ingredients to see the possible benefits and health effects.
Ashwagandha Root Extract (KSM-66®) (600mg)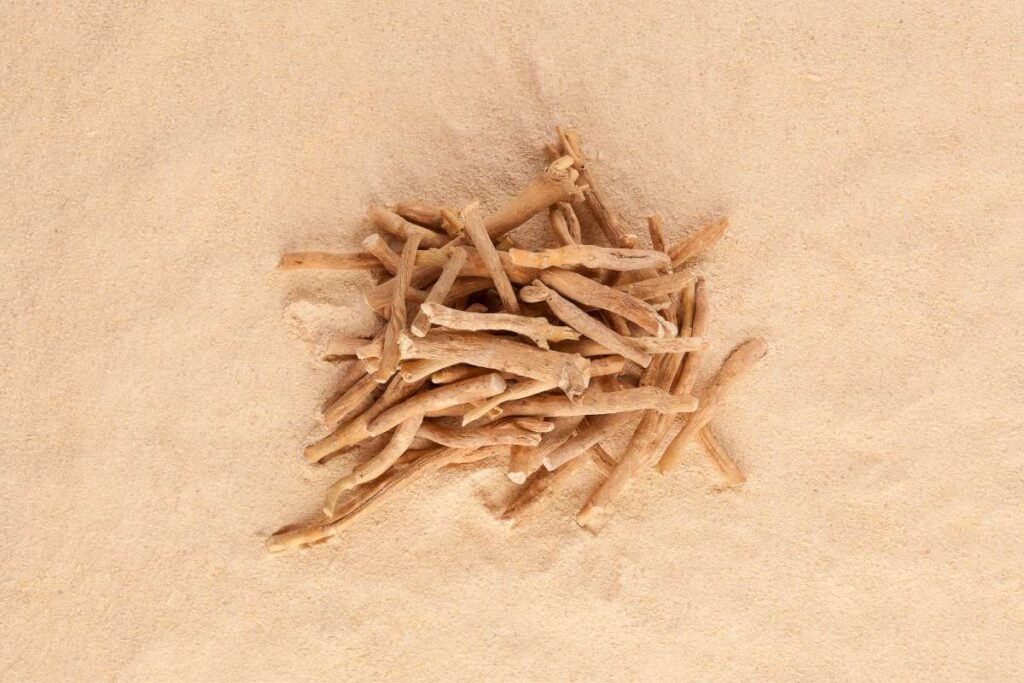 Ashwagandha is a very popular herb used in traditional medicine for many ailments. It acts as an adaptogen, meaning it helps the body respond to and recover from stressors.
Research has shown that ashwagandha can benefit many health conditions, such as stress and anxiety. By reducing stress hormones, it may also help improve testosterone in aging men.
The KSM-66® form is the most well-researched form, too.
Effective dosage according to Examine: 250 to 600 mg (possibly up to 1,000mg for intense athletes)
Tribulus Whole Herb Extract (500mg)
Tribulus (aka tribulus terrestris) is another herb with a long history of use in traditional medicine, particularly for vitality and fertility.
Tribulus terrestris contains compounds called steroidal saponins, which may offer anti-inflammatory, antioxidant, and anabolic effects.
There is some evidence that tribulus can boost testosterone, but it appears more likely to work by increasing nitric oxide and blood flow. This could help improve erectile function regardless of any testosterone increase.
Effective dosage based on research: 2 to 6g (if using the whole herb)
Epimedium Grandiflorum Leaves (160mg)
Epimedium grandiflorum, more commonly (and entertainingly) known as horny goat weed, is an herb that's meant to increase sexual function and libido.
Epimedium has some anti-inflammatory and antioxidant effects. It also seems to improve blood flow, which may improve sexual function.
However, these effects have mainly been studied in rats, so there is little to no human evidence yet.
Eleuthero Root (100mg)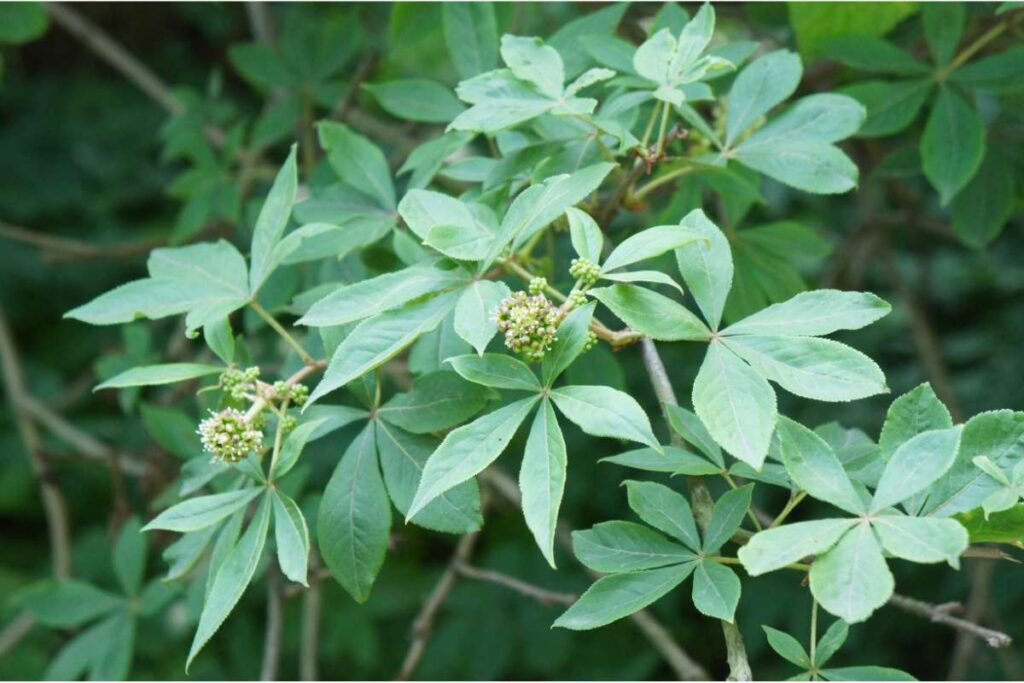 Eleuthero, also known as Siberian ginseng, is a traditional medicinal herb used for reducing fatigue and enhancing energy.
Eleuthero has many compounds in it that may offer anti-stress effects, which has benefits on different bodily systems. In particular, there is evidence that Siberian ginseng can improve both physical and cognitive performance while reducing fatigue.
Effective dosage according to research: 300 to 1,200mg
3, 3'-Diindolylmethane (100mg)
3, 3'-Diindolylmethane (DIM) is a compound found naturally in cruciferous vegetables such as broccoli.
DIM seems to reduce the conversion of testosterone into estrogen, and it also may convert more potent forms of estrogen into less potent forms. Together, this may increase testosterone in men, although it's not entirely conclusive.
Effective dosage based on studies: Around 100mg
Hawthorn Berry Extract (40mg)
Hawthorn berries are rich in antioxidants such as flavonoids. It may also offer anti-inflammatory effects and improve fat metabolism. But there isn't any research on hawthorn for testosterone.
Eurycoma Longifolia Root (40mg)
Eurycoma longifolia, commonly called longjack or tongkat ali, is an herb purported to have aphrodisiac effects.
There is solid evidence that tongkat ali can improve fertility, boost testosterone, and improve sexual performance and function in men.
Additionally, longjack may reduce cortisol (a stress hormone), improve mood, reduce fatigue, and increase energy levels and physical performance.
Now, that's a lot of benefits desired by many men! The only problem is that Test Boost Max didn't get the dose right.
Effective dosage according to research: 200 to 300 mg (of a 100:1 extract)
American Ginseng Root (20mg)
American ginseng contains compounds called ginsenosides that have several effects in the body. This includes a possible increase in testosterone as well as improvements in nervous system functioning, which may reduce fatigue and improve mood.
There is some evidence that American ginseng can increase libido and sexual function, but more human research is needed.
Effective dosage based on research*: 200 to 400 mg (up to 3,000mg for libido specifically)
*Note: these amounts are for Panax ginseng, which has comparable effects to American ginseng
Cordyceps Mycelium Extract (20mg)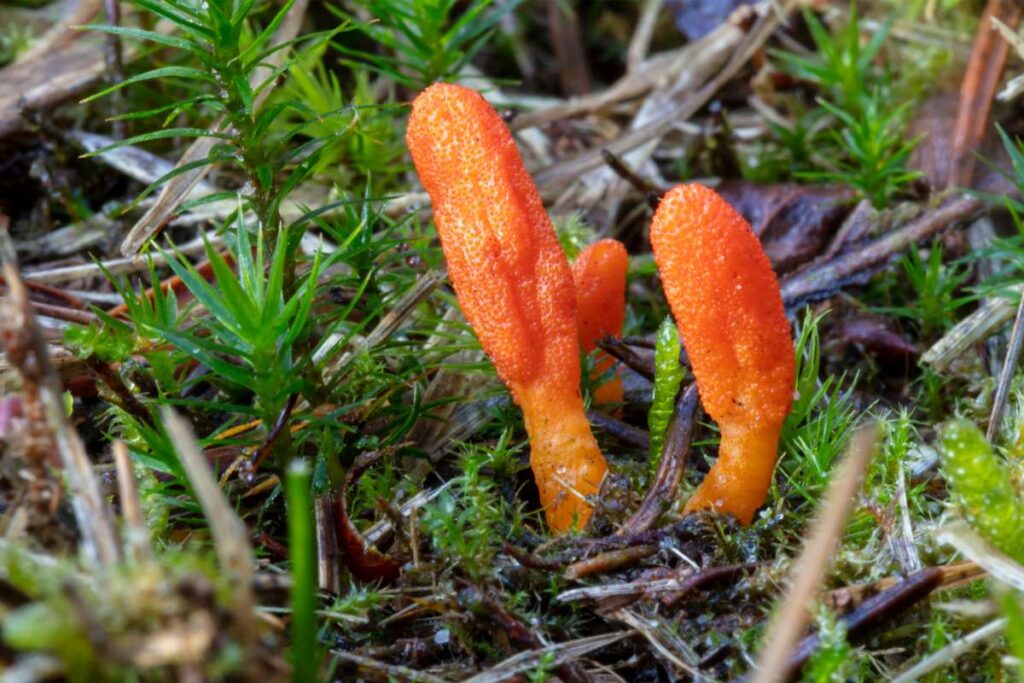 Cordyceps is a medicinal mushroom often used for anti-aging and general wellness.
This mushroom contains cordycepin and other compounds that may stimulate the production of testosterone.
Plus, cordyceps may have benefits for exercise performance and sexual function, but it's not entirely convincing yet.
You'll see that Test Boost Max gets nowhere near the potentially effective dose.
(Possibly) effective dosage according to data: 1,000 to 3,000mg
Other ingredients: Gelatin, microcrystalline cellulose, silicon dioxide, magnesium stearate.
The other ingredients in Test Boost Max are used for encapsulation rather than as active ingredients.
Some people may not like silicon dioxide and magnesium stearate because they are food additives. Still, they are generally safe when consumed in limited amounts.
Test Boost Max Pros
In this part of my Test Boost Max review, I'll break down the pros of this testosterone booster. Here are some of the good things about it:
Effective dose of ashwagandha and DIM
Buy in bulk to save money
Lifetime 100%Money-Back Guarantee
Third-party tested
Moderately priced
Test Boost Max Cons
Unfortunately, Sculpt Nation Test Boost Max has quite a few drawbacks. Here are the main cons of the supplement:
A few ineffective ingredients
Majority of ingredients are underdosed
May be hard to fit in some budgets
Contains silicon dioxide and magnesium stearate
Doesn't list any Test Boost Max reviews on the main site
Real Customer Test Boost Max Reviews
It was difficult to find real customer Test Boost Max reviews because they don't share any on the main website. I didn't see any mention of Test Boost Max before and after stories either, so it's hard to say what people are receiving from this product.
Sculpt Nation Test Boost Max claims to have a 5 out of 5 star rating, but this isn't backed up by any verifiable reviews on Sculpt Nation's website.
As a company, I found out on TrustPilot that Sculpt Nation has a 3.0 out of 5 rating, which isn't great. There were many complaints about inaccurate orders, inability to get proper refunds, and other similar issues.
We will periodically look for updates on the Sculpt Nation website and put in Test Boost Max reviews if/when they become available.
In the meantime, here are two Test Boost Max reviews that I was able to find on YouTube. Both are highly critical of this supplement:
Among the negative remarks, users said the following:
A lack of positive results
No increase in energy or libido
Side effects, such as dizziness
Alternatives to Test Boost Max
It's always important to offer alternatives to supplements to give you a wider range of possible options. This is particularly vital when you have a less reliable supplement such as Test Boost Max.
Here are some Test Boost Max alternatives that may be more effective, including TestoPrime, Prime Male, and TestoFuel.
TestoPrime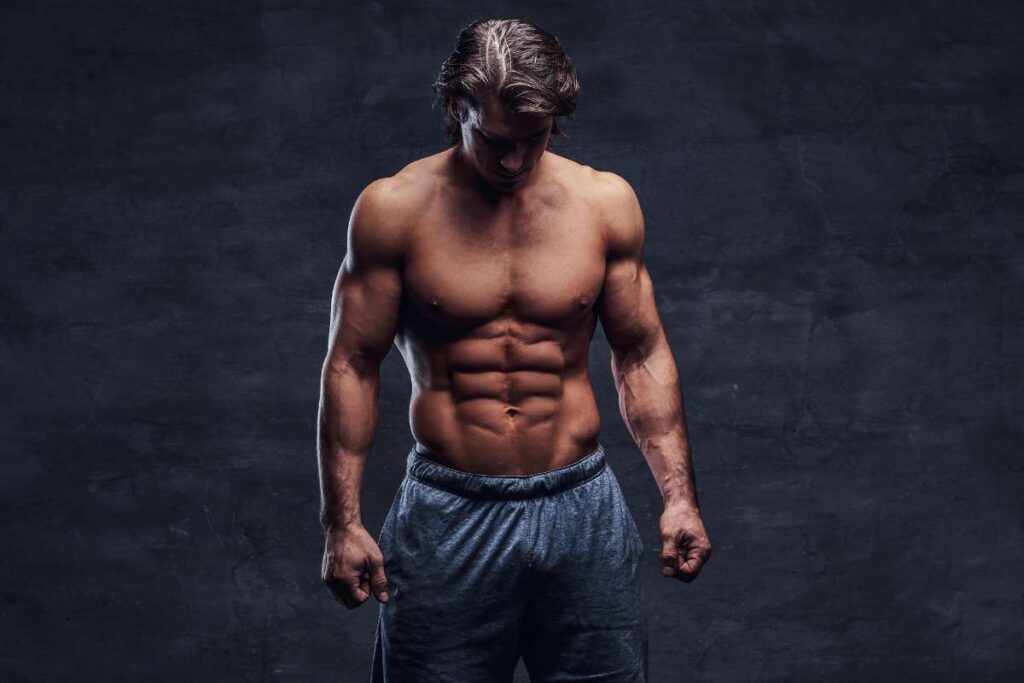 TestoPrime is an all-natural testosterone support formula for men. They claim to have several clinical-studied, all-natural ingredients to boost testosterone levels naturally. The formula helps men increase strength, improve energy, boost mood, burn fat, and improve libido.
Generally, TestoPrime offers more research-backed ingredients than Test Boost Max and also has higher dosages. I'll share more about it in just a minute.
Prime Male
Prime Male is a 100% natural testosterone booster to help men burn fat, build muscle, and enhance libido.
It is specifically designed for men over age 30 who are experiencing distressing symptoms of declining T levels, such as poor mood, fat gain, and erectile dysfunction (ED).
Prime Male uses a combination of 12 clinical ingredients to potentially get your testosterone and vitality back to optimal levels.
Prime Male Pros
Many clinically-researched ingredients
High dose of zinc, ashwagandha, and vitamin D
Fully transparent label
Offers benefits for both physical and mental performance
Worldwide shipping
Prime Male Cons
Higher price
Have to take it four times per day
Some ingredients aren't dosed very high (e.g. ginseng, magnesium)
Read the full Prime Male review here.
TestoFuel
TestoFuel is a natural testosterone booster designed particularly for muscle growth and workout performance. The ingredients in TestoFuel are marketed as a way of restoring testosterone levels, making it much easier to finally see increases in muscle mass and strength.
This is all due to a selection of key ingredients, such as vitamin D, oyster extract, and D-aspartic acid (DAA).
Other advertised benefits include mood improvement, greater energy, and elevated sex drive.
TestoFuel Pros
Clinically-researched ingredients
Effective doses of maca, DAA, and fenugreek
Bulk savings
May increase strength and muscle
Free US and UK delivery
TestoFuel Cons
A few ingredients underdosed (e.g. ginseng, magnesium)
Higher priced
Some ingredients don't have direct benefits
Read our full TestoFuel review here to learn more.
Our Recommendation
Out of all of these three, TestoPrime is the best alternative to Test Boost Max.
TestoPrime has many more effective ingredients, such as vitamin D, zinc, and fenugreek. And it is also generally dosed higher than Test Boost Max.
On top of that, there are plenty of verifiable reviews from TestoPrime that detail positive effects, which adds to the credibility of this supplement.
Here a few quick examples of TestoPrime reviews:
"TestoPrime works. Not only does it help with recovery and strength I feel like my day to day I'm way more focused on daily tasks." -Daniel O.
"I'm a 48 year old male who wanted to get back in shape, gain size, strength and weight. After using it for the last 21 days, I'm already noticing significant changes" -Tyler K.
"Since I've been taking TestoPrime I definitely have more energy to play with my kids, am less stressed and I feel much happier…This supplement is a game-changer."- Matthew C.
TestoPrime Pros
Great mix of scientifically researched ingredients
Most ingredients are dosed effectively
100% Satisfaction Lifetime Guarantee
Boosts free and total testosterone
Ingredients for exercise enhancement and stress reduction
May improve energy and drive
TestoPrime Cons
Pretty high priced
Low dose of piperine
Requires four pills per day
Could've added other micronutrients (e.g. magnesium, boron)
Test Boost Max vs. TestoPrime
In this section of this Test Boost Max review, I've created a table to show you how Test Boost Max compares to TestoPrime.
| | | |
| --- | --- | --- |
| | Test Boost Max | TestoPrime |
| Ashwagandha | 600mg | 668mg |
| Vitamin D | None | 26.68mcg |
| Zinc | None | 40mg |
| Ginseng | 20mg | 400mg |
| D-Aspartic Acid | None | 2,000mg |
| Verifiable Customer Reviews | No | Yes |
| One-Month Supply Cost | $49 | $59.99 |
| Money-Back Guarantee | Lifetime 100% | 100% Satisfaction Lifetime |
Where to Buy TestoPrime
As you can see, I don't recommend Sculpt Nation Test Boost Max, especially when there are better products out there.
I recommend TestoPrime instead of Test Boost Max. You can buy TestoPrime right from their main website at this link. It's always best to buy directly from the company's official website.
If you want to learn even more about TestoPrime and the possible benefits, read our full-length TestoPrime review here.
Final Recommendations
That's the end of my Test Boost Max review.
Unfortunately, the Test Boost Max supplement doesn't meet our standards for quality, effectiveness, and legitimacy. It's generally dosed too low and doesn't contain enough effective ingredients.
And if you're a man suffering from symptoms of low testosterone, you don't want to waste your money on something that fails to deliver. You need the best possible supplement to finally help you shred fat, boost libido, get rid of low mood, and improve your gym performance.
That's why I recommend TestoPrime instead. TestoPrime has more well-researched ingredients to boost testosterone, increase energy, promote workout performance, and improve libido.
On top of that, it's tested for purity and potency, and there are many ways to save money.
Any man interested in purchasing TestoPrime can click on this link.
Frequently Asked Questions
Is Test Boost Max legitimate?
Test Boost Max contains a couple well-researched ingredients but there are several ineffective ones. Also, many ingredients aren't dosed properly based on research.
Which brand is best for testosterone booster?
The best brands of testosterone boosters are ones that use third-party testing, include evidence-based ingredients at optimal dosages, and have numerous verifiable reviews.
Examples include TestoPrime, Prime Male, and TestoFuel.
How long does Test Boost take to work?
Test Boost Max may not work for everyone. Those who do experience benefits may see these after at least one week of supplementation.
Is Test Boost Max a steroid?
No. Test Boost Max is free from steroids and other synthetic hormone compounds. 
More T Boosters Reviews: