This post may contain affiliate links at no additional cost to you. As an Amazon Associate I earn from qualifying purchases. Click to view our full disclosure.
When you're trying to lose weight, making smart meal choices is crucial. Because while some meals will have you feeling hungry even shortly after you're done eating: A recipe for disaster.
Some meals have the power to make you feel full and satisfied. Despite being low in calories. And make losing weight a whole lot easier.

To help you reach your goals, I've made a list of 15 of these types of meals. They don't compromise on taste. They're easy to make. They're under 500 calories. And, ultimately, they're ideal for shedding the pounds quickly.
I'm a big fan of the Mediterranean kitchen. In fact, I'm such a big fan I could have made the entire list out of Mediterranean food. But for diversity's sake, I didn't.
One of my absolute favorites is the Chickpea Quinoa Bowl. It's high in protein and essential nutrients. And it's great to eat for breakfast or lunch. But it also makes for a tasty dinner.
479 calories
49.5 g carbohydrates
24.8 g fat
12.7 g protein
Let's stay in the Mediterranean vibe for now. I eat fish at least 2 times a week. And when I decide to eat fish, Greek-Roasted fish with vegetables is one of my top choices.
Why? Because it's packed with flavor and very easy to make.
422 calories
31.5 g carbohydrates
18.6 g fat
32.9 g protein;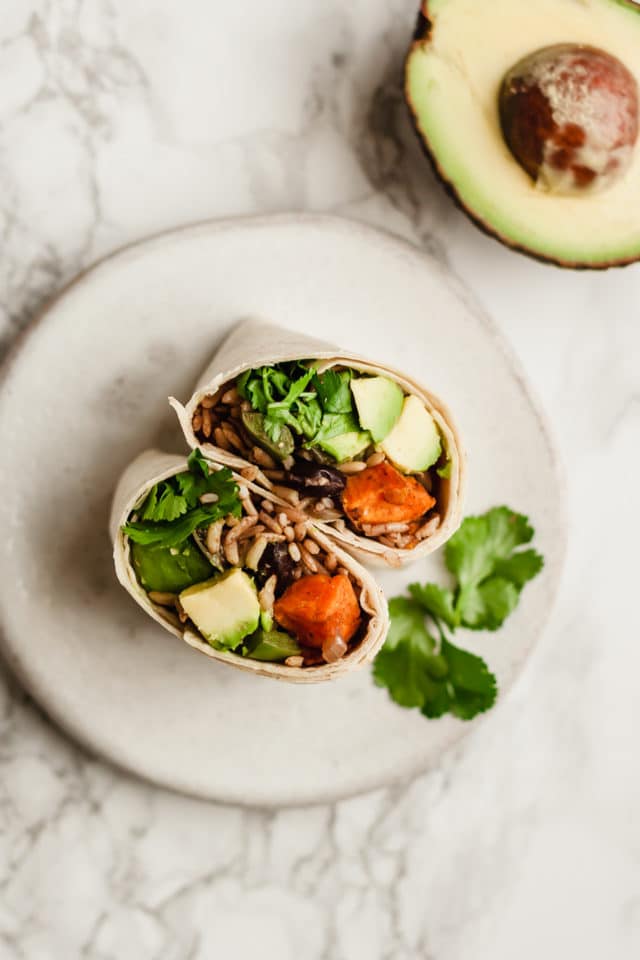 Next to Mediterranean cuisine, Mexican cuisine is one of my favorites. My love for burrito's, taco's, and quesadillas run deep. But sometimes Mexican food can be a bit high in calories, making it a lousy option for losing weight.
Luckily, you still have some fantastic options: Roasted sweet potatoes and black bean burritos is one of the best dishes you can possibly make. Because sweet potatoes are low in calories and extremely satisfying.
123 calories
24.3g carbs
1.1g fat
4.5g protein
Changing your diet so that it consists of more vegetables is one of the easiest ways to lose weight.
Simply replace the flat belly-salad, which consists of eggs, avocados, chickpeas, and artichokes, with a meal where you would typically eat more carbs. And watch how much easier losing weight becomes.
390 calories
29.5 g carbohydrates
25 g fat
13 g protein
Risotto and mushrooms are a golden combination. While this dish takes a little more time to prepare than some of the other dishes, it's well worth the extra time.
Its flavor is divine. But make sure you go easy on the cheese.
489 calories
63g carbohydrates
22g fat
14g protein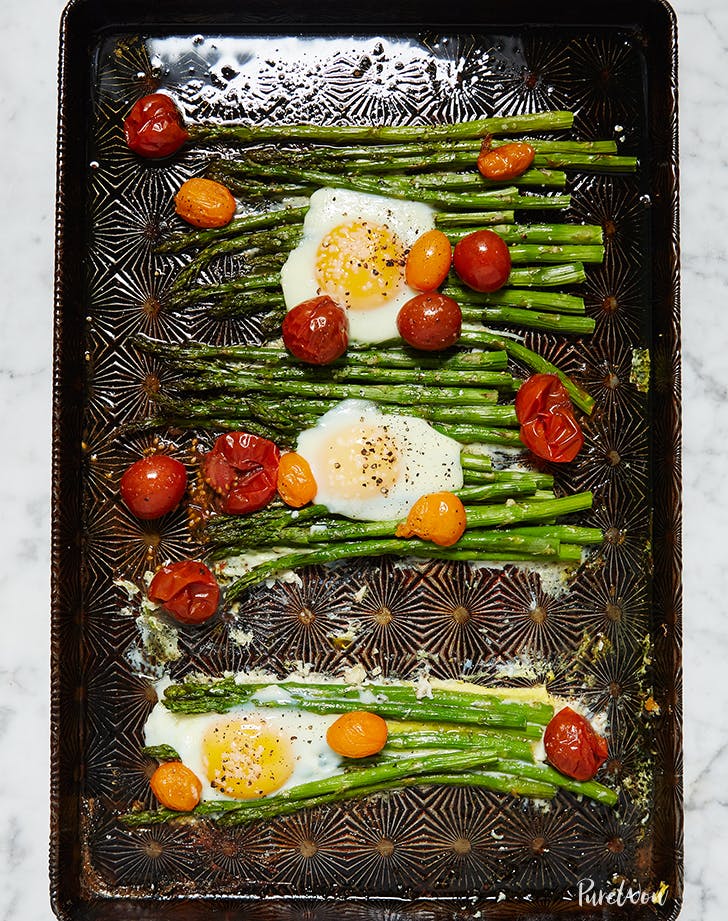 If you're anything like me, then sometimes you're just not in the mood to put a lot of effort into preparing a meal.
One those days, this one-pan eggs with asparagus and tomatoes is a great option. You can make it almost instantly, and it's packed with proteins and essential nutrients.
158 calories
13g carbohydrates
11g fat
11g protein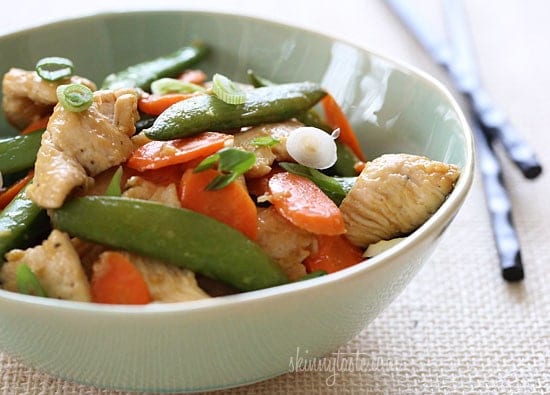 At just 179 calories, the Spring Stir-Fried Chicken with Sugar Snap Peas and Carrots contains the least amount of calories on the list.
But even though it's so low in calories, it still manages to make you feel full and satisfied. Why? Probably because it contains a whopping 27 grams of protein per serving. It also only takes a couple of minutes to prepare.
179 calories
7g Carbohydrates
27g Protein,
5.5g fat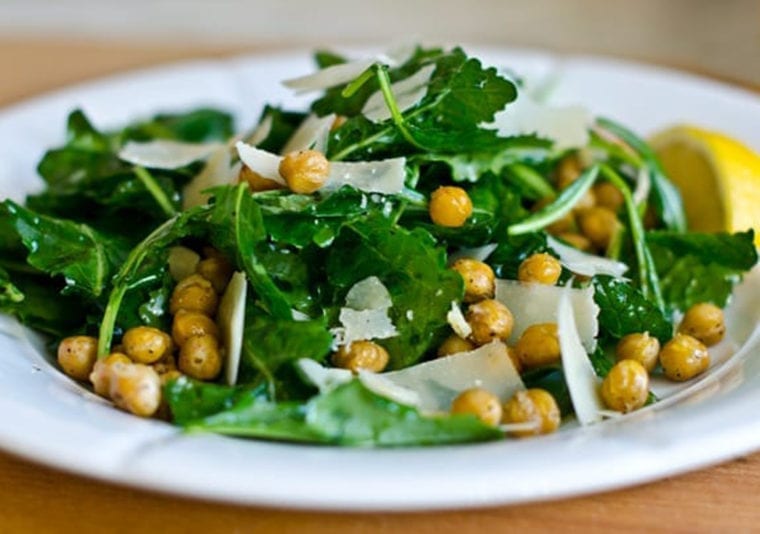 Kale has been dubbed as "the queen of greens." And not without good reason. The amount of essential nutrients Kale contains is staggering.
Combine that with the high in protein and super-healthy chickpeas, and you have one of the healthiest and most filling dishes ever.
342 calories
29g carbohydrates
20g fat
14g Protein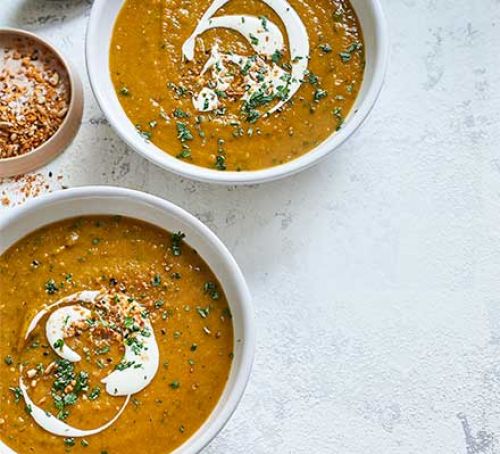 Adding more (lower calory) soups to your diet is a very effective way to make weight loss easier. One of my personal favorites is the Spiced lentil & butternut squash soup.
It takes only about 10 minutes to prepare. And you can cook a whole batch of it to eat on days where you're not in the mood to prepare your meals.
167 calories
23g carbohydrates
5g fat
6g proteins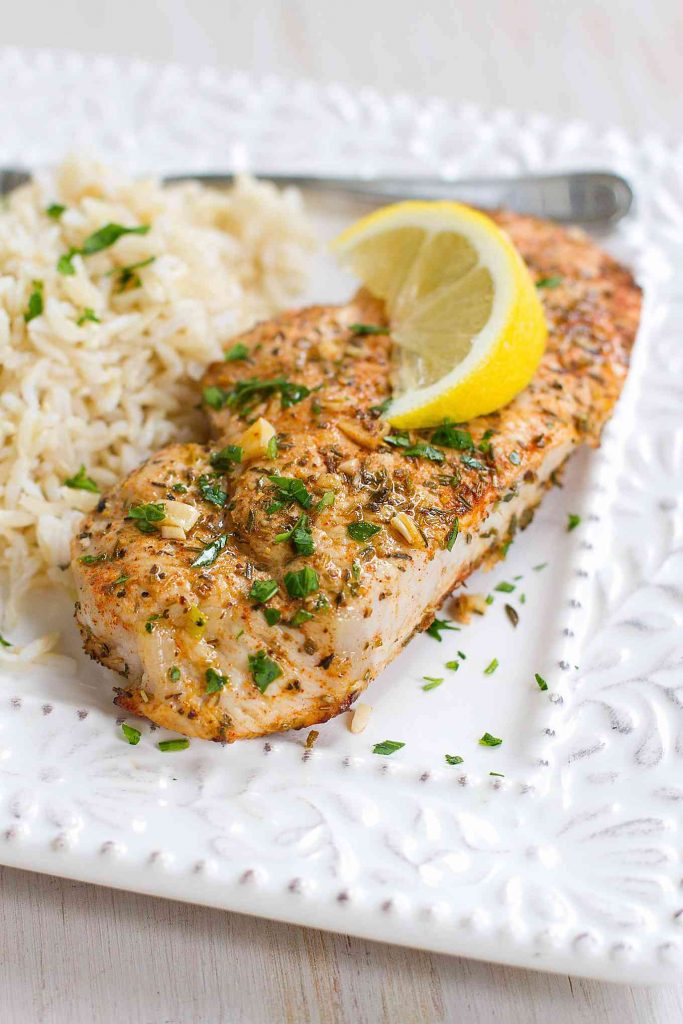 Any dish with the word "easy" in it quickly wins my attention. And I can definitely vouch for the Easy Lemon Herb Pork Chops. Because of its simplicity and delicious flavor, it has become a personal favorite of mine.
271 calories
2.1 g carbohydrates
15.5 g fat
29.3g proteins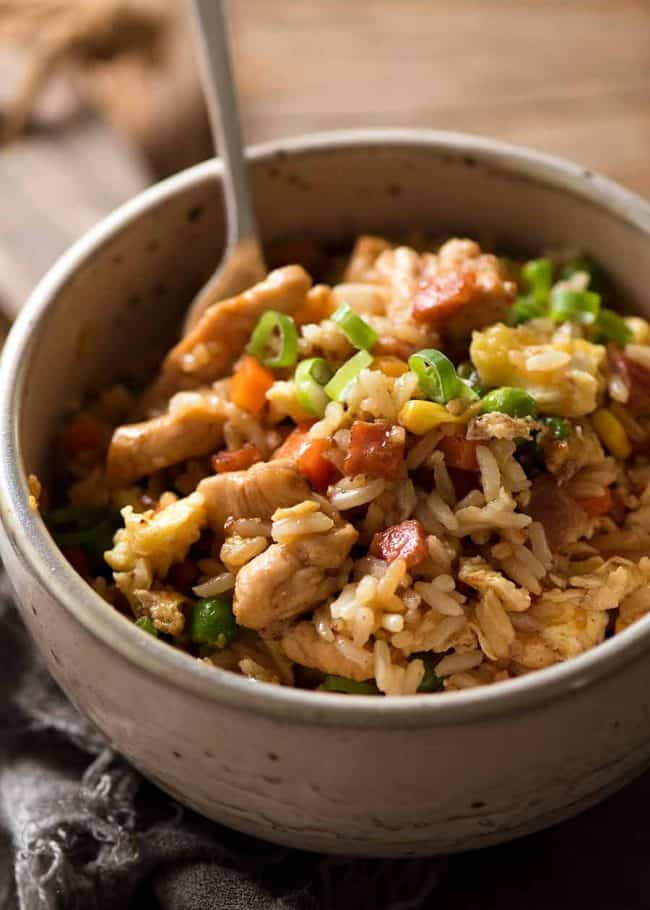 A chicken, vegetables, and rice meal is one of the staples of bodybuilding foods. That's why I couldn't leave this one off the list. I like this variant because it packs more flavor than other options. And you don't get bored of it as quickly.
441 kcal
36 g carbohydrates
21 g protein
23g fat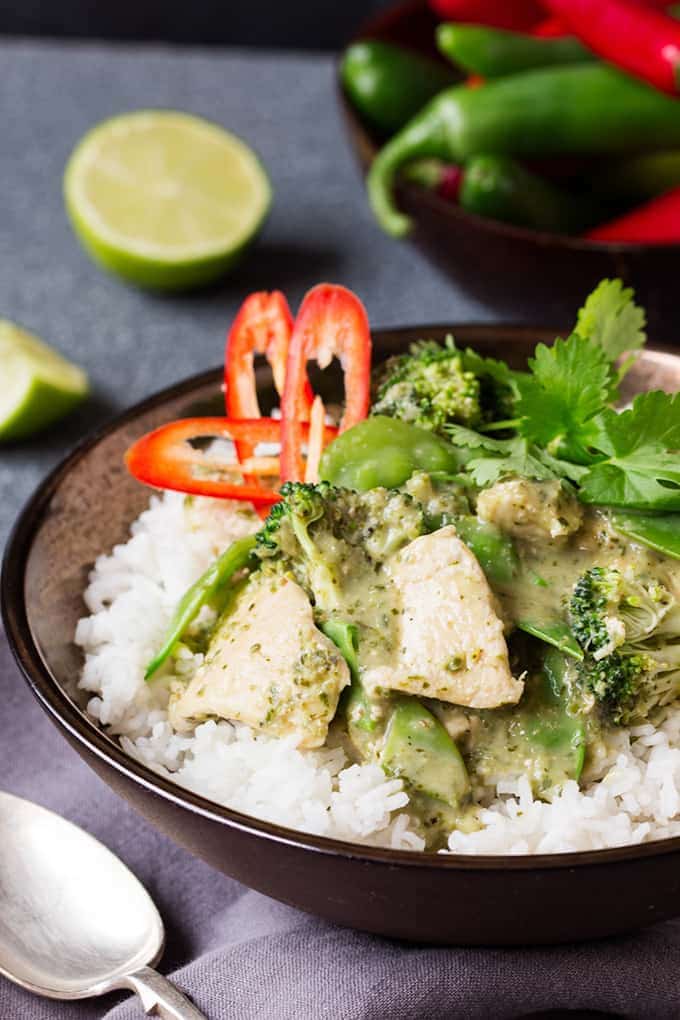 Spicy foods have a big impact on suppressing appetite. And Thai foods are known for being super spicy. The Skinny Thai Green Chicken Curry is one of my absolute favorites.
500 calories
9.6g carbohydrates
7.4g fat
30.5 protein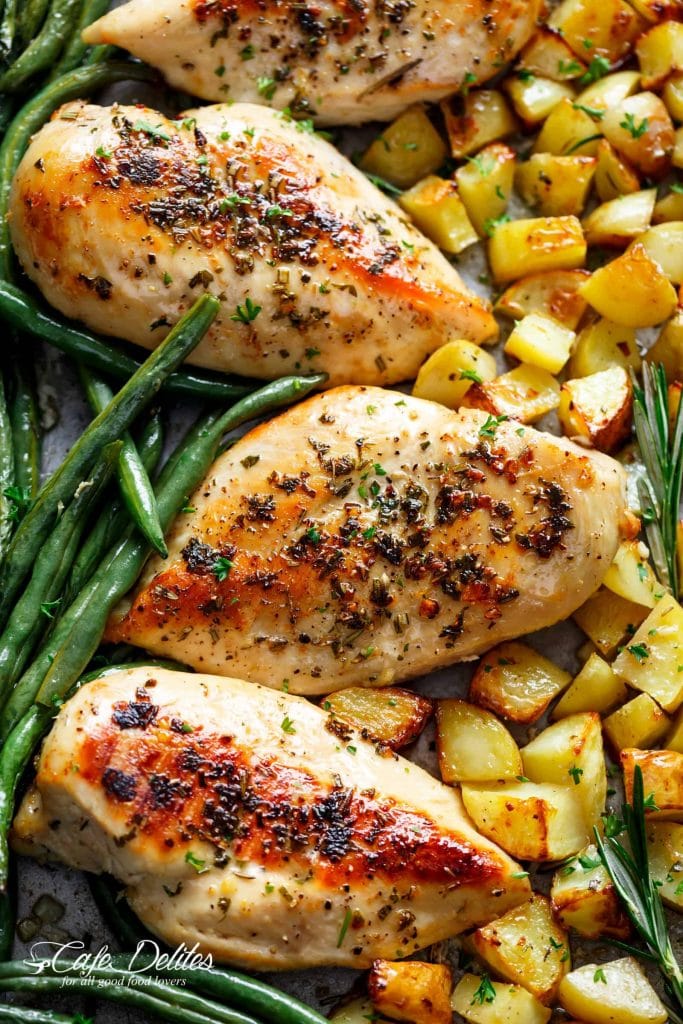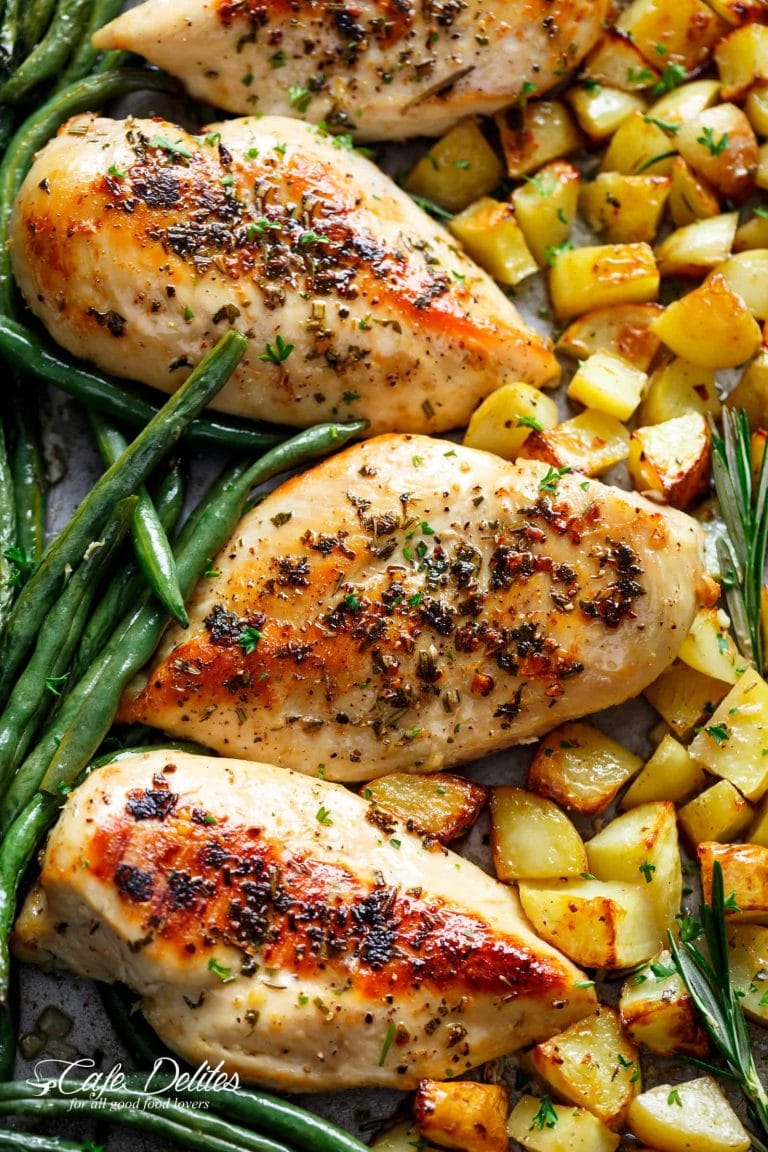 You simply can't go wrong with some chicken, potatoes, and veggies. Sure, it's a bit basic. But it's absolutely delicious. And it never gets boring. It only takes about 15 minutes to prepare.
353 calories
26g carbohydrates:
9g fat
35g protein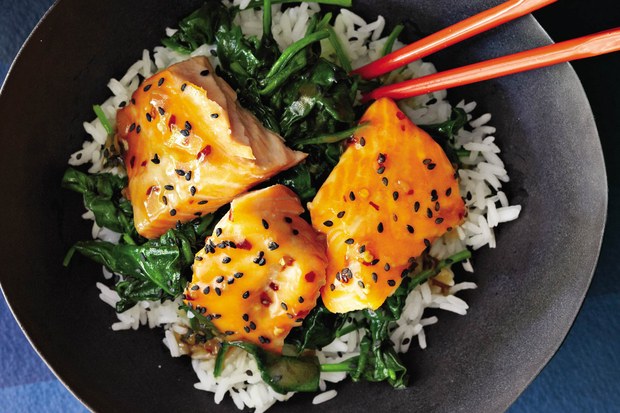 I'm cheating a little bit with this meal. Because if you follow the recipe, it contains 510 calories. 10 calories over the 500 calorie limit. But I just couldn't leave it off the list.
I probably love salmon more than any other type of fish. And I eat the Asian Salmon Bowl With Lime Drizzle regularly.
509 calories
53 carbohydrates
20g fat
30g protein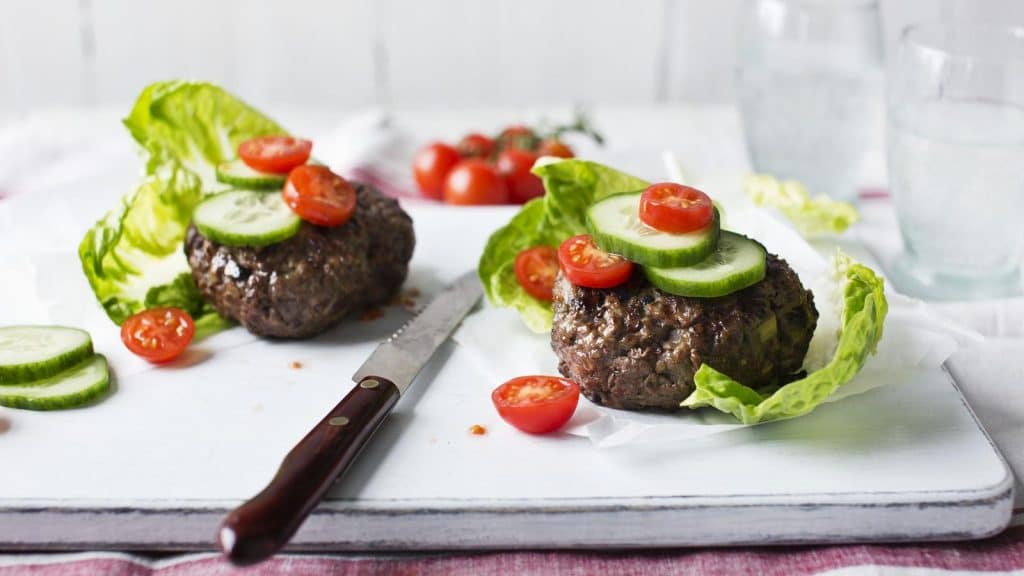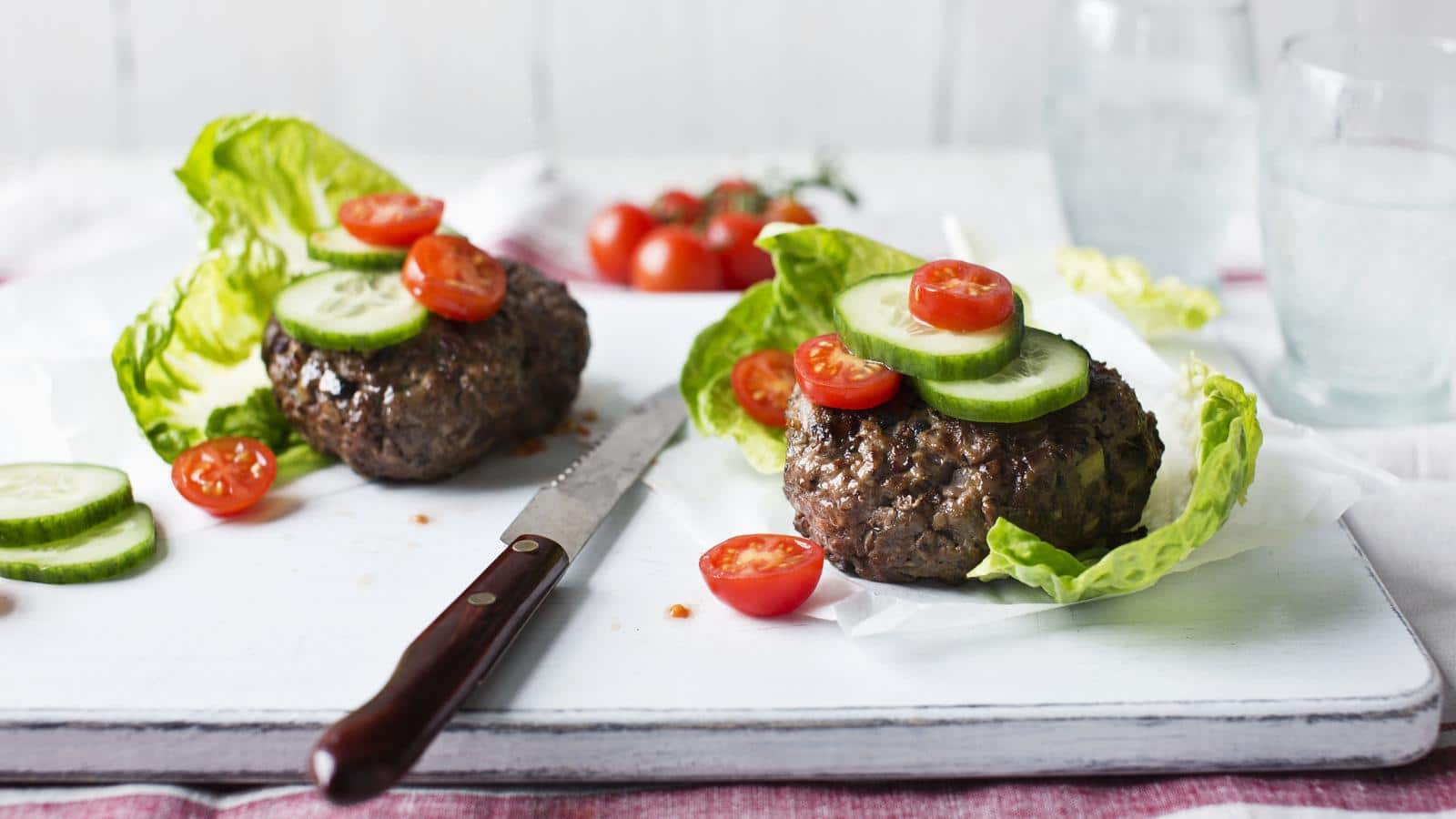 Even when you're trying to lose weight, it's still important to treat yourself. And what better way to treat yourself than by making a delicious burger. Unlike some burgers that are heavy on fats and sauces, this one is extra lean. And therefore contains only 255 calories.
255 kcal
6g carbohydrate
7g fat
36g protein